Double Glazing Repairs near Crawley – Window Glass Replacement
01293 769807
Welcome to Crawley Window and Door Repairs – your ultimate source for all double glazing repair services in the Crawley area and beyond! Whether you need help with faulty uPVC doors, aluminium windows, or misty double glazing, we're here to offer our expertise.
A Little About Crawley window and Door Repairs
Crawley Window and Door Repairs take pride in being the go-to company for double glazing repairs in Crawley. Our long standing involvements, coupled with our extensive knowledge, allow us to deliver precise and professional service for each repair we attend.
Our team of engineers is highly proficient, able to deal with every issue concerning double glazing repairs. It could be something minor such as a broken lock or something more substantial like cracked glass or damaged frames; no matter the size of the job, we possess the expertise and equipment to meet all requirements.
We are aware of the importance that your windows and doors have for security and energy efficiency. We work to provide quick repair services with minimal disruption to your normal activities. Our aim is not just to mend the present problem, but to make sure they are functioning optimally.
Customer satisfaction is our top priority. We strive to provide outstanding service from beginning to end, responding promptly to any queries. As well, our prices are always transparent so you won't encounter any unwelcome surprises.
When you pick Crawley Window and Door Repairs for your double glazing repair needs, you can trust in the exemplary workmanship and dedicated customer service. Don't dawdle – get in touch with us without delay!
Double Glazing Repairs
Double glazing repairs are essential to ensure your windows maintain efficient and optimal performance. Over time, units can experience condensation between the panes, draughts, or worse – cracking glass. Beyond the insulation of your home, these problems can also undermine its security.
A common sight in many homes is fogged or misted up double glazing. This happens when moisture finds its way between the window panes, leading to a hazy look. Not only does it detract from the appearance of your windows, but also suggests that there's a problem with the seal which needs to be dealt with quickly.
Double glazing often needs occasional maintenance and repairs. The most frequent type of this involves uPVC doors that may become misaligned or faulty over time. Taking the correct steps when needed can help keep them functioning optimally, improving their lifespan.
Likewise, if aluminium windows are difficult to open or close, or let cold air leak through, then they may need to be repaired.
When it comes to locating a double glazing repair specialist in and around Crawley, experience, reputation and customer reviews are all factors that should be taken into account. Do your research and look for an experienced company with the skills to tackle a range of issues, as well as those who offer competitive rates without compromising on their standards.
It is essential to keep up with regular maintenance in order to ward off the need for extensive repairs in the future. Should you recognise any indications of wear and tear with your double glazing, take prompt action by enlisting the expertise of experts like Crawley Window and Door Repairs. Don't let condensation or draughts drift out of control.
Investing in professional double glazing repair services near Crawley can help you boost the energy efficiency of your home, as well as ensuring its security stays uncompromised.
Window Repair
Crawley Window and Door Repairs is a top-tier provider of window repair services. Our experienced team of professionals are passionate about providing outstanding results to restore the full functionality and aesthetic appeal of your windows. We have years of expertise in the field, ensuring superior quality work with our unshakable commitment to excellence.
We specialise in addressing any issues concerning your windows, including cracked glass, faulty locks and damaged frames. Our comprehensive assessment will pinpoint the cause of the difficulty before providing tailored solutions to meet your exact requirements. We have the skills and resources to handle all window repair needs.
Here at Crawley Window and Door Repairs, we take pride in providing dependable service that exceeds expectations. We possess the technical know-how and only use premium materials to ensure lasting repairs that both bring back the functionality of your windows as well as increasing the energy efficiency of your property. Our specialised methods also guarantee an aesthetically pleasing finish.
We have earned our status as industry leaders in window repair services through quick response times coupled with incomparable craftsmanship. Allow us to demonstrate our commitment to excellence.
uPVC Window Repairs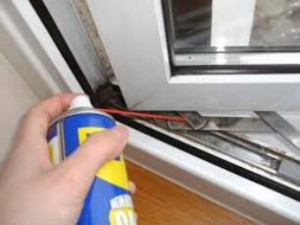 At Crawley Window and Door Repairs, our experienced engineers possess an in-depth knowledge of uPVC window repair. We specialize in making sure your windows are working perfectly, having honed our skills over many years in the industry.
We are aware of the significance of having a safe and comfortable home or workplace, which is why we offer fast and effective repair services for any issues related to your uPVC windows. Whether it's broken hinges and handles or draughts and leaks, our experts are well-equipped with the right tools and knowledge to fix them all effectively.
We are proud to offer top-notch customer service with sincere evaluations, clear pricing options, and solutions that are tailored to suit your individual requirements. Allow us to take care of all your uPVC window repair needs, as we constantly strive to surpass expectations.
Aluminium Window Repairs
Aluminium windows are a popular choice among homeowners for their strength and attractive look. As with any window type, though, you may eventually encounter issues that require repair. It is important to address these problems quickly so as to maintain your home's security and efficiency.
It is not uncommon for hardware related to aluminium windows to become damaged or defective. Anything from handles and hinges to locking mechanisms could be affected, all of which are essential for the proper functioning of the windows. It is therefore important to fix or replace them as necessary.
Seal failure may be a problem with aluminium windows. As the seals around the glass panels age, the energy efficiency of your windows decreases and drafts may occur. A professional repair service is available to replace the seals, restoring your windows to their original performance.
If condensation appears between the panes of your aluminium windows, there's likely an issue with the double glazing unit. This is often a breach in the seal which allows moisture to enter. In such cases, fogged double glazing repairs can help by either replacing or mending the troubled unit.
If you're in or near Crawley and looking for an aluminium window repair expert, make sure you find one that has experience with this particular material. Additionally, you'll want to ensure they offer timely service and employ quality components when carrying out repairs.
Take care of any challenges with your aluminium windows quickly using expert servicing, to make them last longer while keeping your house cosy and secure. Maintain their appealing look as well.
Door Repair
At Crawley Window and Door Repairs, we are immensely proud of our great quality door repair services. We boast years of experience and a highly skilled team who specialize in bringing doors back to life – restoring their functionalities, security levels and visual appeal for both residential and business properties.
Our team of engineers inspect each door with a fine eye for detail, closely evaluating the condition to identify the best way to repair it. From mundane issues like creaky hinges or loose handles, to more complex problems such as compromised frames or broken glass panels, no job is too difficult for our experienced engineers.
We use cutting-edge tools and top-grade materials to guarantee each door repaired by our specialists stands up to time's wear and tear while meeting your exact needs.
At Crawley Window and Door Repairs, customer satisfaction is always our priority. We pride ourselves on our promptness, reliability and precision craftsmanship so that we can always provide exceptional results on every job. You can trust us to carry out your door renovation with professional integrity.
uPVC Door Repairs
Having well-maintained uPVC doors is essential for a home's security as well as energy efficiency. If they require attention, it is prudent to remedy the problem quickly in order to stop any additional destruction or hazardous circumstances.
A misalignment of uPVC doors can lead to various problems. Opening and closing the door may become difficult, while gaps may form that let in drafts and noise. Using a professional repair service should help you fix this issue, allowing the door to close properly and providing better insulation for your house.
Faulty locks or handles can be another issue with uPVC doors. Over time, these parts may degrade or become damaged, posing a threat to the security of your home. Restoring or replacing them will both bring peace of mind and improve the look of your door.
It is essential to get any cracks or damage on uPVC material seen to quickly, as neglecting them can potentially cause greater concerns at a later date.
Taking action quickly to address uPVC door repairs can extend their life and maintain their best work. To solve any problems you may come up against, get in touch with Crawley Window and Door Repairs – a reputable repair service.
Aluminium Door Repairs
At Crawley Window and Door Repairs, we are proud to provide top-notch Aluminium Door Repair services that guarantee your doors will keep working long-term. Our team of highly experienced engineers boast comprehensive skill-sets and the know-how required to tackle all sorts of aluminium door difficulties, from small fix-ups to comprehensive replacements.
We recognize the significance of keeping a good entrance for both homes and businesses, as it is not only critical for security but also increases its visual appeal. We commence our expert process by inspecting to identify any underlying issues such as warped hinges, damaged structures or faulty mechanisms.
We use sophisticated tools and techniques to address Aluminium Door Repairs with precise attention to detail, guaranteeing dependable outcomes. Our commitment to excellence ensures you enjoy the best quality repairs.
Window Glass Replacement
When assessing double glazing repairs, homeowners may discover their need for window glass replacement. Such conditions can arise gradually over time due to weather exposure or accidental damage, leaving windows cracked, chipped or even shattered.
A damaged window can significantly mar the allure of your house, jeopardize its safety and reduce energy efficiency. Therefore, it's critical to tackle glass-related matters promptly.
Replacing window glass requires precision and expertise for a seamless fit and proper sealing. This job entails removing the broken pane and putting in a new one.
At Crawley Window and Door Repairs, our experienced team can handle the replacement of window glass for both uPVC and aluminium frames. We only source materials that are strong and energy-efficient, ensuring the highest results.
If you spot any breaks or chips in your double-glazed windows, don't delay to reach out to us for specialized help. Our squad will determine the degree of the hurt and give you a reliable solution suited to your requirements.
Investing in window glass replacement promptly is beneficial as it rebounds the function of windows, simultaneously insulating your property, lessening noise pollution, strengthening its security and incrementing its worth.
Don't let broken or damaged windows have a negative effect on the comfort and safety of your home. Trust Crawley Window and Door Repairs to make sure you get the best double glazing repair services, including high quality window glass replacement.
Misted Double Glazing Repairs
It's common for homeowners to encounter condensation or fog between the panes of their double glazed windows. These are signs that your windows have taken on misted double glazing.
The seals around your windows can fail, allowing moisture to seep in and become stuck between the glass panels. This not only affects the appearance of your windows but can also have an impact on their insulation and energy efficiency.
Fortunately, professionals are on hand to identify and rectify any issues with sealed units without having to replace the entire window, for misted double glazing repairs.
The affected glass pane is usually replaced to restore clarity and improve insulation of the windows. Sealing techniques are employed to further prevent condensation build-up.
When picking a misted double glazing repair company, trustworthiness is key. Crawley Window and Door Repairs is an excellent choice – they employ experienced professionals who only use top-notch materials and offer guarantees of their work.
Addressing misted double glazing promptly can keep your windows functioning optimally, while you enjoy the benefits of clear views and improved energy efficiency in your home. Don't let foggy windows spoil your mood – take action now!
The benefits of double glazing
Double glazing is a sought-after option for homeowners as it offers multiple advantages. One of the most significant benefits is enhanced energy efficiency. Through two sheets of glass divided by an insulative gas, heat transfer between the exterior and interior of the house is minimized, thus keeping warmth inside in winter and external heat out during the summer.
Double glazing offers the added advantage of noise reduction. An extra layer of glass acts as a buffer from external sounds, creating a more peaceful and tranquil space within your abode. If you reside close to busy roads or noisy neighbors, this can be especially beneficial.
Double glazing not only offers enhanced security but also greater peace of mind. The multiple layers of glass make it much harder to break through than single glazed windows or doors, and many systems come with increased security locking mechanisms too.
Double glazing can substantially improve the aesthetics of your home. With a grand selection of styles and finishes, you can find windows and doors which perfectly complement your property's design.
Double glazing can be a great way to add value to your home, as potential buyers are often drawn to properties with energy-efficient features like windows and doors.
By investing in double glazing, one can benefit from improved energy efficiency, lower noise levels, extra security, improved aesthetics and increased property value over the long term.
When to repair or replace your double glazing
It is crucial to assess whether double glazing repairs or a complete replacement are necessary. Numerous elements can affect the decision such as the age of the windows, degree of harm and your financial situation.
If your double glazed windows are new and present only slight problems such as a broken handle or loose hinge, then repairing is the most economical option. Professional help can quickly resolve these minor issues, instead of having to swap the window for a new one.
If your double glazed windows are showing signs of age, such as condensation between the panes or drafts coming through, it may be necessary to replace them. Older glazing can be less energy-efficient, resulting in higher heating bills over time.
If you observe cracks or chips in the glass that cannot be remedied efficiently, replacing the window is essential for safety.
It is important to consult with specialist double glazing repair experts in the Crawley area so as to determine whether you ought to repair or replace your existing units. These professionals can give you an honest evaluation of the situation and present you with the most cost-effective and durable solution.
The different types of double glazing repairs
When talking about double glazing repairs, a typical problem encountered is the decaying seals surrounding the windows or doors. This happens gradually and can result in your home's energy efficiency decreasing due to air or moisture leakage.
You may need to repair glass in your home that has become damaged or broken. This could be due to an accident or natural deterioration. Prompt attention should be given to this for the security of your home and the safety of those living there.
Occasionally, you may need to correct or substitute defective locking systems on your double glazed windows or doors. Malfunctioning locks not only make it straightforward for infiltrators to get access but also impact the general efficiency of your double glazing system.
Hinges are prone to wearing out or becoming damaged, hindering proper operation of doors and windows. By restoring or replacing them, this will ensure the easy movement of the elements as well as a good seal when shut.
If you have misted double glazing, which has caused condensation to form in between the panes, then this could be a sign that the sealant is no longer working properly and you should get in touch with an expert repair service.
Familiarizing yourself with the various types of double glazing repairs allows you to recognize potential issues early on and find prompt solutions from reliable companies in Crawley that focus on these kinds of repairs.
How to choose a double glazing repair company
When it comes to selecting a double glazing repair firm, there are various criteria to think about. First of all, make sure that the company is experienced in double glazing repairs. Seek an organization that specializes in this area and has a reliable history of delivering top-notch service.
When considering the company, examine their reviews and testimonials from former patrons to garner an understanding of their consumer satisfaction. A reliable organization should have positive comments from content customers.
When it comes to the price of a repair company, it is crucial not to sacrifice quality. Nevertheless, you should still compare quotes from different businesses in order to find the most reasonable option.
Additionally, ask whether the repair company provides any assurance on their repairs. This should give you reassurance as you will be aware they back their work and can address any issues which could occur after completion of the job.
Be sure to opt for a repair service that boasts a customer-friendly and knowledgeable staff. They should be willing to answer any of your inquiries and provide helpful advice throughout the entirety of the project.
By taking into account these elements when choosing a double glazing repair company, you can be sure to make an informed decision and get excellent service for your window repairs.
Why Crawley Window and Door Repairs
Crawley Window and Door Repairs is renowned for offering excellent double glazing repair services in Crawley and the surrounding areas. With their vast knowledge of the industry, this company has earned a well-deserved reputation for delivering first-rate repairs – windows and doors included.
Crawley Window and Door Repairs specialise in fixing uPVC doors, aluminium windows, window glass replacement and restoring misted double glazing. Their skilled engineers have the know-how to tackle any issue you may be having with your double glazed units.
Double glazed windows offer various advantages for homeowners. Not only do they provide greater energy efficiency by curbing heat dissipation, but also enhance noise reduction. In addition, their resilient design makes them more difficult to break in, thus improving safety and security.
It is important to know when your double glazing needs repair or replacing. Small issues, such as faulty handles and hinges, can be addressed quickly, however more serious damage, like a cracked window pane, could necessitate a replacement. A qualified expert from Crawley Window and Door Repairs can help you determine the best solution.
Depending on the issue, several double glazing repairs may be necessary. Such jobs can range from resealing gaps between panes and replacing faulty locks or components, to reglazing broken panels and fixing condensation-related problems within sealed units.
When selecting a double glazing repair company, Crawley Window and Door Repairs is an excellent choice. Look into their industry experience, read customer reviews and ascertain if they provide warranties for their work before deciding. This will ensure that the quality of workmanship you receive, as well as your satisfaction with it, are guaranteed.
Crawley Window and Door Repairs are the experts to turn to for all kinds of double glazed unit repairs. Not only that, they offer unbeatable customer service so you know your window or door-related issues are in safe hands!
Conclusion
If you require window and door repairs near Crawley, then Crawley Window and Door Repairs are the perfect solution. Equipped to tackle all kinds of issues with uPVC doors, aluminium windows, glass replacement and misted double glazing repairs, their expertise ensures you're in safe hands.
Selecting a reliable double glazing repair business is essential for keeping your home safe, energy-efficient and attractive. Crawley Window and Door Repairs have a team of qualified technicians who can identify and solve any issues quickly, whilst still providing competitive rates without sacrificing quality.
The advantages of double glazing are numerous. It can help to reduce your energy consumption, improve soundproofing and raise the value of your home, making it a worthwhile endeavour. It is vital to identify when you need to repair or replace your double glazed windows so contacting Crawley Window and Door Repairs in the early stages of any issues could help to prevent costly replacements in the future.
When it comes to double glazing repairs, Crawley Window and Door Repairs is able to cover any problem you may have. We can mend broken locks or handles, replace faulty seals or hinges and take care of condensation between panes.
It is essential to make sure you opt for a dependable specialist when requiring double glazing repairs. Crawley Window and Door Repairs, with its wealth of experience in the sector, can be trusted to provide quality services that are tailored to satisfy every customer.
Don't let the faulty windows or doors in your home cause a compromise to your security, comfort and energy efficiency. Take the necessary action and contact Crawley Window and Door Repairs for all your double glazing repair needs. Enjoy fast service and top notch craftsmanship, plus you'll have peace of mind knowing that you've entrusted the job to reliable professionals!
A little bit about Crawley
Crawley, a vibrant town located in West Sussex, exudes an atmosphere of progress and prosperity. With its strategic position between London and the South Coast, Crawley has become a bustling center for business and commerce. The town showcases a stunning blend of modern architecture and well-preserved historical landmarks, creating an intriguing juxtaposition that draws visitors from far and wide. As one explores the streets of Crawley, they are greeted by the sight of sleek office buildings housing multinational companies alongside picturesque Tudor-style houses brimming with charm.
This harmonious coexistence symbolizes the town's ability to honor its rich heritage while embracing innovation.The economic significance of Crawley cannot be overstated; it serves as home to Gatwick Airport—one of Europe's busiest aviation hubs—and is surrounded by thriving industrial estates that contribute significantly to the local economy. The presence of numerous leading industries such as technology firms, pharmaceutical companies, and financial institutions further solidifies
Crawley's status as a major commercial center within West Sussex.Beyond its business prowess, Crawley offers residents and visitors alike an exceptional quality of life through its diverse range of amenities. Outstanding educational facilities cater to all age groups while fostering growth and nurturing talent within the community. Cultural attractions abound in this dynamic town too; art galleries showcase works from both established artists and emerging talents, while theaters host captivating performances spanning various genres.For those seeking tranquility amid their busy lives or simply looking to connect with nature, Crawley does not disappoint either. It boasts several enchant
We cover the RH10 and RH11 postcodes If you wish to speak to us you can either call on 01293 769807 or fill out the enquiry form opposite

Crawley Window and Door Repairs
Forge Wood Industrial Estate
Gatwick Road
Crawley
RH10 9PG
Tel: 01293 769807
Opening Hours
Mon 08:00 – 18:00
Tuesday 08:00 – 18:00
Wednesday 08:00 – 18:00
Thursday 08:00 – 18:00
Friday 08:00 – 18:00
Saturday 09:00 – 15:00
Sunday – Close