Double Glazing Repairs near Poole – Window Repair
01202 280538
We are delighted to have you as a valued client of Poole Window and Door Repairs. As the leading provider of double glazing repairs in the Poole area, our main objective is to meet your repair requirements. Our team of proficient specialists has extensive expertise in offering comprehensive solutions for an array of services including uPVC doors, aluminium windows, and misty double glazing. Count on our skillfulness and efficiency in handling all your repair needs.
A little about Poole Window and Door Repairs
Poole Window and Door Repairs is dedicated to providing top-quality double glazing repairs with expert precision and efficiency. Our team of local specialists has established us as the preferred option for repair services in Poole. You can trust us to deliver dependable service that you can count on.
Our team of engineers is well-versed and skilled in the repair of double glazing. Equipped with necessary tools, they are equipped to handle various concerns, from malfunctioning locks and broken glass to damaged frames. With ample resources and expertise, you can count on them to efficiently solve any issue you may encounter.
At our company, we highly prioritize both secure and energy-efficient windows and doors. As such, we strive to constantly enhance our repair procedure while delivering top-quality service that does not disrupt your daily routine. You can trust us to not only resolve any concerns, but also to maintain the optimal functioning of your windows and doors.
Our top priority at our company is your satisfaction. Our aim is to ensure you have an exceptional experience. You can rely on our team to be readily available for any questions or concerns you may have. Additionally, our transparent pricing policy ensures there are no surprise fees.
At Poole Window and Door Repairs, we are your go-to for all double glazing repair needs. We take pride in our commitment to delivering unparalleled workmanship and exceptional customer care, making us the premier option. Don't delay any further – contact us now!
Double Glazing Repairs
Regular maintenance of your double glazed windows is crucial for their peak performance and the safety of your property. Neglecting this upkeep can lead to issues such as condensation, drafts, or broken glass, all of which can impact insulation and jeopardize the security of your home.
Fogging or misting can occur in double glazed windows when moisture accumulates between the panes. As a result, they may appear cloudy and it is important to promptly address any seal concerns to preserve their aesthetic appeal.
Maintaining double glazed windows, particularly the uPVC type, is vital for their durability and ongoing effectiveness. If any issues or drafts arise with your aluminum windows, it may be necessary to get them repaired.
When searching for a double glazing repair specialist in Poole, it is essential to consider their expertise, reliability, and customer feedback. It is advisable to thoroughly research and find a trusted team that can handle a range of issues and provide exceptional service at an affordable price.
In order to prevent costly repairs in the future, it is essential to effectively maintain your double glazing. Seek assistance from experts like Poole Window and Door Repairs if any damage does occur. Don't forget about typical issues such as condensation and draughts, as disregarding them can lead to severe outcomes.
By enlisting the services of a reputable double glazing repair company in Poole, you can enhance both your home's energy efficiency and security simultaneously.
Window Repair
At Poole Window and Door Repairs, we pride ourselves on providing excellent services for all your window repair needs. Our skilled team consistently exceeds expectations with unbeatable quality and dependability, restoring windows to their full potential. Trust us to deliver exceptional solutions that meet all of your window repair requirements.
Our thorough method provides effective solutions for all your window repair needs. We possess a diverse set of abilities and can easily handle any task, offering customized options tailored to your specific needs.
At Poole Window and Door Repairs, our main focus is delivering exceptional customer service. Our team of experts uses high-quality materials and advanced methods to enhance window performance and increase energy efficiency, resulting in outstanding results.
As a leading window repair company, we prioritize delivering prompt service and impeccable workmanship. You can trust us to consistently show our unwavering dedication to producing exceptional results.
uPVC Window Repairs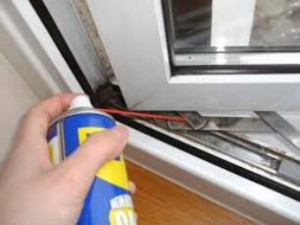 At Poole Window and Door Repairs, we possess extensive knowledge and practical expertise in uPVC window maintenance. Our team of skilled professionals uses their expertise to enhance the efficiency of your windows.
At our establishment, the safety and enjoyment of our residents or employees is paramount. As a result, we are dedicated to promptly and efficiently resolving any issues that may arise with uPVC windows. Our team of skilled engineers possesses the necessary knowledge and tools to address concerns such as hinges, handles, and air and water leakage.
At our organization, providing exceptional customer service is of utmost importance to us. This involves ensuring dependable assessments, transparent pricing options, and tailored solutions. Trust us to take care of your uPVC window repair requirements – rest assured that our unwavering dedication to surpassing your expectations remains unshakeable.
Aluminium Window Repairs
Due to their durable build and attractive appearance, aluminium windows have gained significant popularity among homeowners. It is important to promptly address any potential issues in order to maintain a safe and efficient home.
Proper maintenance of aluminium windows is crucial in preventing wear and tear that may result in damage. It is necessary to regularly inspect the handles, hinges, and locking mechanisms and promptly resolve any issues for optimal performance. Adhering to this will guarantee the windows' optimal functionality.
As time passes, the seals on aluminium windows may deteriorate, resulting in both air leakage and reduced energy efficiency. Fortunately, there are professional repair services readily available to restore your windows to their peak performance.
Excessive moisture on aluminium window panes may indicate an issue with the double glazing unit, possibly caused by a defective seal. Fortunately, there are options for repairing or replacing misty double glazing that can potentially restore your window to its previous state.
When seeking a Poole-based professional to repair your aluminum windows, it is essential to confirm their expertise and access to high-quality materials for a timely and efficient fix.
Maintain the quality of your aluminum windows through professional upkeep. Our team guarantees swift support for any issues, ensuring that your home maintains its attractive appearance, security, and energy efficiency.
Door Repair
At Poole Window and Door Repairs, we are committed to providing top-quality repair services for doors. With our extensive expertise, we specialize in restoring both residential and commercial doors, always striving to exceed industry standards.
By thoroughly assessing and examining every door, our proficient engineers work diligently to create successful remedies for any potential issues. Whether it be a minor adjustment, such as a noisy hinge, or a more intricate complication like a broken frame or shattered glass panel, our capable team is equipped to proficiently manage any obstacle with ease.
Our team utilizes state-of-the-art technology and high-quality materials to provide a personalized installation experience for your door. This ensures long-lasting durability.
Here at Poole Window and Door Repairs, our top priority is our clients' satisfaction. We achieve this through meticulous craftsmanship, prompt service, and reliable dependability. Our unwavering commitment to professional integrity guarantees exceptional results for all door renovation projects..
uPVC Door Repairs
Regular maintenance of uPVC doors is essential to protect your home and lower energy costs. Promptly addressing any necessary repairs can mitigate potential damage or hazards.
When dealing with an uPVC door that is not properly aligned, it can lead to several issues. These may include difficulties in closing the door tightly, which can allow for unwanted drafts and noise to disrupt your living space. To effectively address these problems and ensure proper insulation, seeking help from a reliable repair company is recommended.
If a uPVC door is in danger due to faulty locks or handles, immediate action is crucial. Over time, the functionality of these parts may deteriorate, compromising the safety of your home. To safeguard your property and preserve the appearance of your door, it is essential to quickly attend to any necessary repairs or replacements.
It is crucial to promptly handle any fractures or damage in uPVC material in order to avoid potential future complications.
Trust the experienced team at Poole Window and Door Repairs to maintain your uPVC door in top shape. Contact us for prompt support with any issues that may come up.
Aluminium Door Repairs
At Poole Window and Door Repairs, our team is committed to providing exceptional solutions for all your aluminium door needs. Our skilled engineers are equipped with the necessary tools to handle a range of problems, from small repairs to full replacements.
Our company recognizes the significance of creating a welcoming and secure entrance for both residential and commercial properties. That's why we strive to offer high-quality security solutions. We conduct a thorough assessment of every element of the entryway, including issues like misaligned doors, damaged frames, and faulty hardware.
At our company, we prioritize achieving perfection in the repair of aluminum doors by utilizing state-of-the-art equipment and techniques. Our unwavering dedication to excellence ensures that all projects meet the utmost standards, consistently delivering exceptional service to our valued clientele.
Window Glass Replacement
During a double glazing inspection, homeowners may find that window glass replacement is necessary due to exposure to harsh weather or unexpected incidents that have caused cracks, chips, or breakage.
Dealing with a damaged window in your house can have multiple consequences. Not only does it affect the aesthetic of your home, but it also poses safety hazards and decreases energy conservation. Therefore, promptly addressing any glass issues is crucial.
When it comes to replacing broken window glass, precision and attention to detail are key. This process includes taking out the damaged pane and placing a new one in its designated spot.
Poole Window and Door Repairs understands the importance of providing sustainable and durable glass options for both uPVC and aluminium frames. Our skilled team is dedicated to delivering outstanding results that meet all of your needs.
If there is any damage to your double-glazed windows, it is important to act quickly. Our team of professionals has the necessary tools and knowledge to help you in these circumstances. We will carefully evaluate the problem and offer a dependable solution customized to your individual requirements.
Replacing your window glass with efficiency provides multiple advantages. In addition to better insulation and noise reduction, it also promotes safety and adds value to your property.
At Poole Window and Door Repairs, you can rely on us to address any issues with your broken windows. Our offerings include quality replacements and top-quality repairs for double glazing.
Misted Double Glazing Repairs
Frequently, one may encounter misty or blurred double glazed windows, suggesting the presence of misting in the glazing.
As time goes by, the seals on your windows may degrade, causing condensation to accumulate between the panes. As a result, both the aesthetic and energy-efficient properties of your windows may be affected.
Fortunately, there are professionals equipped with the necessary knowledge and skills to identify and fix problems with sealed units. As a result, in cases where double glazed windows appear misty, a complete window replacement is no longer needed.
Replacing the glass pane provides multiple benefits, such as improving visibility and insulation. Additionally, it creates a strong seal that prevents condensation.
Trust is a crucial factor when selecting a repair company for cloudy double glazing. Poole Window and Door Repairs excels in this aspect – our skilled engineers utilize superior materials and offer a dependable warranty.
Take the initiative to regularly maintain your double-glazed windows for maximum performance. This will lead to enhanced energy efficiency and unobstructed views. Don't let a misted window dampen your day – act promptly to resolve the issue!
There are numerous benefits to installing double glazing.
Being a top choice among homeowners, double glazing offers an array of desirable qualities. Its effectiveness in conserving energy is a notable advantage, achieved through the use of two glass layers and insulating gas. This effectively reduces the transference of heat between the inside and outside of a home, resulting in cozy warmth during the winter and refreshing coolness during the summer.
The addition of an extra layer of glass in double glazing provides great benefit in reducing bothersome noise. Acting as a barrier, it effectively eliminates external sounds, promoting a tranquil environment. This quality is especially valuable for those residing in busy areas or in close proximity to loud neighbors.
Additionally, what sets double glazing apart from single glazed options is its advanced locking mechanisms. These not only provide enhanced security, but also cultivate a feeling of serenity and harmony.
Opting for double glazing is an excellent way to enhance the look of your house. Thanks to its diverse selection of designs and finishes, achieving your desired visual appeal has never been easier.
Incorporating double-glazed windows into a property can greatly enhance its value, making it an attractive choice for potential buyers. Furthermore, selecting energy-efficient windows and doors provides a multitude of advantages.
Choosing to have double glazing installed offers numerous advantages, including increased energy efficiency, reduced noise interference, heightened security measures, pleasing visual appeal, and the possibility of increasing property worth. Ultimately, it is a smart choice that reaps benefits both immediately and in the long run.
Should it be repaired or replaced?
When choosing the ideal option for your double glazing, it is essential to consider several factors, including the window's age, any potential damage, and your budget.
For those who have recently installed double glazed windows and are experiencing small problems like a faulty handle or loose hinge, choosing to repair rather than replace can save money. Getting help from a trained professional can effectively fix these issues, avoiding the expense of a full window replacement.
Individuals facing problems such as fogging or drafts from their double glazed windows may benefit from an upgrade. It should be noted that old window installations can lead to higher heating costs due to their low energy efficiency. If fixing them is not feasible, replacing them is necessary for safety measures.
To attain optimal results, it is advisable to seek guidance from experienced Poole specialists who possess extensive knowledge and expertise in repairing double glazed windows. They will carefully assess your windows and propose a budget-friendly strategy to uphold their effectiveness in the long run.
Potential remedies for fixing double glazed windows.
Addressing seal deterioration is a frequent issue in the upkeep of double glazed fixtures, affecting both windows and doors. As a result, this can diminish the energy efficiency of your household by allowing air or moisture to enter.
When glass in your home is broken or damaged, swift action is necessary. This can happen unexpectedly or over time, making it crucial to react promptly to protect your belongings and residence.
Eventually, it may be essential to swap out faulty locks on your double glazed windows and doors. In addition to jeopardizing the safety of your home, they could hinder the effectiveness of your double glazing.
Proper maintenance of doors and windows is vital for both effective functioning and adequate sealing. As hinges can deteriorate or sustain damage over time, they may impede operation. Therefore, addressing repairs or replacements promptly is imperative to ensure smooth function.
If you encounter misty double glazed windows, it may indicate issues with the sealant. Seeking guidance from a repair specialist is recommended to effectively address the issue.
Having a good understanding of the steps involved in repairing double glazed windows can help you promptly recognize any problems and reach out to reliable Poole-based firms that specialize in such services.
Which company should I choose?
When choosing a double glazing repair company, it is essential to ensure that they possess the necessary qualifications and skills for the job at hand. Seek out a trustworthy establishment renowned for their outstanding service and proficiency in this field.
Thorough research on the company is essential, including an assessment of feedback and recommendations from past clients. A reputable company should have a track record of satisfying their clients, evident in mainly positive reviews.
When selecting a repair company, it's crucial to take into account both the price and quality of their service. Requesting quotes from several companies can help in discovering a cost-effective and dependable choice.
Confirming the repair service provider's warranty is crucial, as it demonstrates their responsibility and capability in addressing any potential post-service issues.
When evaluating a repair service, it is crucial to prioritize customer satisfaction. This includes ensuring that the team is equipped with both knowledge and flexibility to address any issues and provide expert guidance throughout the project.
When making your decision, give thoughtful consideration to these factors in order to ensure a successful double glazing repair.
What distinguishes Poole Window and Door Repairs from its competitors?
Experience the unparalleled excellence and reliability of Poole Window and Door Repairs! Our services surpass the competition, thanks to our exceptional skill and proficiency. Trust us for all your door and window repair needs.
At Poole Window and Door Repairs, our skilled team takes pride in providing reliable and cost-effective solutions for all your window and door repair needs. We aim to be the preferred choice for trustworthy services by consistently delivering exceptional results.
Recognized for our exceptional reputation and expertise, Poole Window and Door Repairs stands as the foremost option for unparalleled repair services for double-glazed windows and doors in the surrounding region. Rest assured that we will provide the perfect resolution for all your repair needs, supported by our vast knowledge and renowned status in the field.
At Poole Window and Door Repairs, we have a highly trained team who are experienced in handling a variety of materials. Whether it's uPVC doors, aluminium windows, or window glass, our staff are well-equipped to handle any issues with double glazed units. Thanks to our comprehensive training and up-to-date equipment, we can effectively solve problems such as misty panes.
There are many advantages to installing double glazing in your home. Not only does it improve energy efficiency by reducing heat loss, but it also offers sound insulation and increased security. Additionally, the long-lasting nature of these windows makes them highly resistant to break-in attempts by intruders.
Being mindful of when it's essential to address problems with your double-glazing is crucial. To get reliable help for fixing loose handles and hinges or determining if a replacement is needed for more substantial damage, turn to the trusted team at Poole Window and Door Repairs.
The upkeep of double glazing may involve various tasks, such as addressing gaps between panes, swapping out malfunctioning locks or components, repairing broken panels, and managing condensation in sealed units.
When deciding on a company for your double glazing repair needs, it is wise to choose Poole Window and Door Repairs. It is important to consider their expertise, client reviews, and service guarantees, as these aspects guarantee excellent skills and utmost satisfaction.
For any concerns you may have regarding your double glazed units, turn to Poole Window and Door Repairs. Our exceptional customer service ensures effective resolutions for all of your window and door requirements.
Summary of Services Offered by Poole Window and Door Repairs
At Poole Window and Door Repairs, we are dedicated to meeting all of your window and door needs. Our range of services includes installation, repair, and replacement for both residential and commercial properties. Our skilled team offers affordable custom designs to cater to our valued customers. We are committed to delivering top-quality work with maximum efficiency, making sure to minimize any inconvenience for you. When it comes to your windows and doors, trust in Poole Window and Door Repairs.
In short, valuing a healthy lifestyle offers numerous benefits that should not be disregarded. Maintaining a well-rounded diet is crucial in enhancing one's overall health, similar to making exercise a regular part of one's routine. Achieving optimal well-being requires careful consideration of personal health choices and overall state of being.
For all your Poole window and door needs, rely on the expertise of Poole Window and Door Repairs. Our experienced team has extensive experience fixing a range of door and window types, such as uPVC doors, aluminium windows, and misty or damaged double glazing. Rest assured that we will provide top-quality service for all your repair requirements.
To ensure top-quality protection and worth for your property, we highly recommend enlisting the help of Poole Window and Door Repairs. Their proficient staff is expertly equipped to handle any concerns while also providing cost-effective prices and a commitment to superior workmanship.
Choosing double glazing comes with multiple benefits, including improved energy efficiency, reduced noise disturbance, and increased property value. To maintain these advantages, it is essential to stay aware and seek support from Poole Window and Door Repairs for maintenance or enhancements, avoiding potential expenses down the line.
At Poole Window and Door Repairs, we offer a wide variety of solutions for your double glazing concerns. Our services address any problems with locks, handles, seals, and hinges, as well as the removal of condensation between panes. You can rely on us for all of your repair needs.
Opting for the services of Poole Window and Door Repairs is a wise choice for all your double glazing repair needs. With their extensive knowledge and years of experience, they offer personalized, high-quality solutions tailored to meet the unique requirements of each customer.
When it comes to your home, don't let inadequate windows and doors compromise its security, comfort, and energy efficiency. Trust in Poole Window and Door Repairs for all your double glazing needs. Their skilled techniques and top-quality craftsmanship are capable of handling any project with success.
In and around Poole
Poole, a picturesque coastal town nestled on the south coast of England in Dorset, is an enchanting destination that captivates visitors with its unique blend of history, natural beauty, and vibrant maritime culture. As one strolls along the charming quayside promenade, Poole instantly reveals its rich maritime heritage through its bustling harbor dotted with sailboats and yachts of all sizes.
The town's strategic location as one of Europe's largest natural harbors has played a pivotal role throughout centuries in shaping Poole into a hub for trade and maritime activities. Beyond its captivating waterfront, Poole boasts an array of architectural treasures from different eras – elegant Georgian buildings harmoniously coexist with medieval structures such as St James' Church or Scaplen's Court.
Nature lovers are drawn to the area's stunning coastline where they can explore miles of sandy beaches like Sandbanks or embark on exhilarating walks along the breathtaking Jurassic Coastline nearby. Additionally, arts enthusiasts will find solace in Poole's thriving cultural scene that encompasses prestigious events hosted at the Lighthouse Arts Centre or exhibitions displayed at the renowned Russell-Cotes Art Gallery and Museum.
Whether it be indulging in delectable seafood cuisine at one of the vibrant waterside restaurants or immersing oneself in history by visiting historical landmarks like Brownsea Island Castle or Corfe Castle just a short distance away; there is no shortage of experiences to savor while basking in Poole's timeless charm and allure.
We cover the BH12, BH13, BH14, BH15, BH16 and BH17 postcodes. We also provide boarding up services for those who have the misfortune of having their property damaged by the weather, burglary or have had their home vandalised.
To view our full range of services, click on the links opposite. If you wish to speak to us you can either call on 01202 280538 or fill out the enquiry form opposite
Poole Window and Door Repairs
Slader Business Park
Witney Road
Nuffield Industrial Estate
Poole
BH17 0GP
TEL: 01202 280538
Opening Hours
Mon 08:00 – 18:00
Tuesday 08:00 – 18:00
Wednesday 08:00 – 18:00
Thursday 08:00 – 18:00
Friday 08:00 – 18:00
Saturday 09:00 – 15:00
Sunday – Closed