Window and Door Repairs near Caterham – uPVC Window Specialists
01883 759395
Window and Door Repairs
Welcome to Caterham Window and Door Repairs, your go-to solution for all your window and door repair needs! Whether you have a broken window pane that needs fixing or a faulty door lock that requires immediate attention, we are here to help. With our team of skilled engineers and years of experience in the industry, we provide top-notch repair services at affordable prices.
At Caterham Window and Door Repairs, customer satisfaction is our utmost priority. We understand how important it is to have functional windows and doors in your home or business premises. That's why we strive to deliver quick and efficient repairs, ensuring that your property remains secure and well-maintained.
Window Repairs
Proficient window repair service, encompassing handle, lock, and hinge (friction stay) restoration and replacement. Restore functionality and security with our expert services.
Door Repairs
Effective door repairs, covering handles, locks, and hinges. Regain security and smooth operation with our professional door repair services.
Replacement Double Glazed units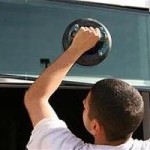 At Caterham Window and Door Repairs, we specialize in the replacement of misty double glazing units. Our engineers are experts at restoring the clarity to your windows by replacing broken or misted up double glazed units. We carefully remove the damaged unit and replace it with a brand-new one, blending it into your existing frame. Our attention to detail ensures that your windows not only regain their crystal-clear view but also enhance the aesthetic appeal of your home.
Window and door ancillaries
We supply and install new letterboxes, door knockers, safety chains and cat flaps
Window Repairs
Our window repair services cover uPVC, aluminum, and timber frames, ensuring comprehensive restoration. We repair and replace locks, handles and hinges. We install replacement new double glazed units, guaranteeing enhanced security and energy efficiency.
uPVC Window Repairs
Here at Caterham Window and Door Repairs we offer a comprehensive range of uPVC window services including uPVC window repairs. We repair and replace uPVC window handles, locks, and hinges, while also replacing double glazed units. Moreover, if required we fit new gaskets to ensure improved weather sealing, guaranteeing the longevity and performance of your windows.
Aluminium Window Repairs
We carry out aluminium window repairs with our expertise in locks, handles, and hinges (friction stays). We install replacement of double glazed units, ensuring optimal aesthetics and energy efficiency. Trust Caterham Window and Door Repairs to rejuvenate your aluminium windows with precision and skill.
Timber Window Repairs
Solve your timber windows issues with our range of comprehensive repairs. From locks and handles to hinges, we restore full functionality. Our expert service includes the installation of
replacement double glazed units. Trust us at Caterham Window and Door Repairs to revive your timber windows with expertise and care. Unfortunately we don't repair rotten timber frames
Window lock Repairs
We offer a comprehensive list of window lock repairs, including all major shoot-bolt and espagnolette locking systems. Amongst our range of services, we safely open stuck shut windows and make them secure with new locks and handles if necessary. rust us to ensure your windows' security and functionality with our expert services.
Window Handle Repairs
We offer window handle repairs and replacement. Our replacement handles encompass inline handles and cranked, or handed handles. These come in a in a variety of colours including black, white, gold, chrome, and stainless steel. We offer both key locking and non-key locking handles, ensuring your windows' security and style are perfectly maintained.
Window Hinge Repairs
Count on us for window hinge repairs, also known as friction stay repairs. Repairing and replacing bowed hinges preventing proper closure and worn hinges causing draughts are our expertise. If repairs are not feasible, our comprehensive supply and replacement service ensures your windows function flawlessly.
Window Gasket Repairs
We replace old and worn rubber gaskets to your windows. Worn gaskets can lead to uncomfortable draughts; our service ensures optimal sealing and enhanced insulation, restoring comfort to your space.
Door Repairs
Our door repair service covers uPVC, aluminium, and timber doors. From rim cylinders on timber doors to multipoint locks on all door types. All types of handles are dealt with as well replacement butt and flag hinges, we restore functionality and security to your doors. Call Caterham Window and Door repairs to enhance your door's operating performance and security.
uPVC Door Repairs
We provide a comprehensive uPVC door repair service. We repair and replace replace both lever/lever and lever/pad handles in a range of colours. We repair and replace multipoint locks and supply and install new euro-cylinders. We repair and replace butt and flag hinges. We also offer a choice of safety glass if you require replacement double glazed units ensuring both security and functionality are restored to your uPVC Door
uPVC French Doors
our uPVC French door repair service incorporates, the repair and replacement of multipoint locks and euro-cylinders, ensuring continued security. Realignment of both doors ensures proper functionality. We provide an option of either toughend or laminated safety glass when replacing double glazed units. Our expert engineers will leave your uPVC French doors operating with optimum functionality while maintaining maximum security for your peace of mind.
uPVC Patio Doors
Our uPVC patio door repairs encompass bogie replacement, enhancing smooth track operation. We specialize in multi-point lock replacement as well as euro-cylinder replacement, reinforcing security. Additionally, we offer expert uPVC patio door handle repairs in a variety of colours, ensuring comprehensive security, functionality and aesthetics for your space. Finally we provide replacement double glazed units in safety glass.
uPVC Bifold Doors
Our uPVC bifold door repairs include a realignment service incorporating re-toeing and heeling of each door segment as well as freeing up the track from debris. We specialise in repairing and replacing bifold door locks, in particular to the traffic door. We repair and replace handles, hinges and euro-cylinders. We supply and install replacement double glazed units, restoring energy efficiency and security. Call Caterham Window and Door Repairs for a comprehensive range of solutions for your uPVC bifold door issues, to enhance your bifold doors' performance and appearance.
Aluminium Door Repairs
Experts in aluminium door repairs: we repair and replace multipoint locks, offering handles in various colours, enhancing the door's aesthetics. We repair and replace door hinges and provide replacement double glazed units in either toughened or laminated safety glass, ensuring both security and style are restored effectively. Give us a call and let us transform your aluminium doors.
Aluminium French Doors
We are experts in aluminium french door repairs. We carry out realignment of your doors to ensure optimum functionality when opening and closing the doors. Multipoint lock and euro-cylinder replacement are further services we offer. We replace old worn handles with new ones, with a choice of colour. We replace old energy inefficient double glazed units with new energy efficient ones.
Aluminium Patio Doors
Aluminium sliding patio door repairs are one of our most common enquiries.. We replace bogies for smooth running track functionality and repair and replace patio door locks and handles to maintain optimum security. Our service extends to sealed unit replacement, with improved insulation and energy efficiency. Contact us here at Caterham Window and Door Repairs to bring your old aluminium patio doors back to life.
Aluminium Bifold Door Repairs
Aluminium is by far the UK's most popular choice of material for new bifold doors. Our engineers have experience in all aluminium bifold door brands Our professional services encompass realigning and toeing and heeling individual door segments, repairing and replacing faulty locks, especially to the traffic door for maximum security. Additionally, we supply and install replacement double glazed units as well as repairing and replacing bifold door handles and hinges..
Timber Door Repairs
Whilst we don't repair rotten timber frames, we do carry out all other types of repair to timber doors. Timber is the oldest material doors are manufactured from. So it stands to reason that there are more types of lock types associated with timber doors. We are experienced in all timber lock types, repairing and replacing old fashioned mortice locks right up to modern multipoint locks
Our professional lock services include repairing and replacing a multitude of multi-point locking mechanisms as well as repairing and replacing rim cylinders, night latches, and 3, 5 and 7 lever deadlocks. Our expertise extends to repairing and replacing hardware like butt hinges and door handles. Moreover, we offer replacement double glazed units, combining functionality, security and energy efficiency.
Timber French Door Repairs
Another service we offer is for the repair of timber french doors. Our engineers are experts in repairing and replacing multi-point locks, deadlocks, handles, and finger-bolts, ensuring the continuation of the door's security. Our services extend to the replacement of double glazed units, with new energy efficient units, combining improved insulation, functionality and security.
Timber Patio Door Repairs
Our timber patio door repair solutions entail repairing and replacing a variety of lock types that are used in the construction of these doors.. As well as locks we also repair and replace the different types of handles used, which are determined by the lock type fitted. We also repair and replace bogies to ensure smooth running when sliding the doors backwards and forwards. Due to the expanse of glass installed with these doors the majority of calls received are from people who, when mowing their lawns have had a rogue stone smash one of the sealed units. This can be replaced very easily.
Timber Bifold Door Repairs
As with uPVC and aluminium bifold doors, the things that go wrong with timber bifold doors are similar. We address issues such as misalignment. This leads to numerous other issues with the doors, in particular locking and securing the doors. We repair and replace faulty hinges, door locks and bifold door handles. We replace double glazed units in a choice of toughened or laminated glass.
Composite Door Repairs
Composite doors are the UK's most popular choice when replacing front doors and also in some cases back doors. This is because composite doors combine the traditional good loosk of timber doors which the convenience and non maintenance draught free UPVC doors. Dealing with these door repairs is almost identical to that of a uPVC door. We repair and replace handles, hinges, euro-cylinders and multi-point locks. Occasionally some of these doors operate from a deadlock which we also repair and replace
Door lock Repairs
Here at Caterham Window and Door Repairs We are experienced in all types of door lock repairs and replacement. We deal with all major brands from euro-cylinders, rim cylinders and night-latches to simple three lever deadlocks to seven lever deadlocks. We deal with all types of multipoint locking mechanisms including just supplying and installing replacement gear boxes. We deal with all residential lock scenarios. We also carry out commercial lock fitting such as installing Adams Rite locking mechanisms and code locks. Call us for a truly professional response to your lock problems
Door Handle Repairs
We repair and replace every type of door handle, including lever/lever handles and Lever/Pad handles. Where required and if possible we will convert your handles from needing a key to open the door to not needing a key to open the door and the other way round. We supply and install new pull handles, new patio door handles and new bifold door handles. We offer these in nearly all cases in white, black, anodised gold, chrome and stainless steel.
Door Hinge Repairs
This type of repair normally would entail a simple adjustment unless the hinge has become damaged. Hinge repairs to doors are normally carried out when a door drops resulting in the door becoming difficult to lock as the lock in the sash part of the door comes out of alignment with the lock keep(s) on the frame. The majority of doors come under the heading of casement doors and use two main types of hinge. The most common hinge is the butt hinge. The butt hinge is found on timber, aluminium, uPVC and composite doors. The second hinge type used on casement doors is the flag hinge, these hinges are used mainly with uPVC doors as well as composite doors. Call Caterham Window and Door Repairs to adjust, repair or replace your door hinges to get your door operating with optimum functionality.
Replacement Double Glazed Units
Double glazed units are changed for a variety of reasons. The most common of these is due to older units breaking down and becoming what is commonly called misted double glazing. The main reason for this happening is due to the outer seal around the outside of the sealed unit becoming old allowing moisture to penetrate the inside of the unit. Other reasons for replacing double glazed units include upgrading to more energy efficient double glazing and units that are broken. Caterham Window and Door Repairs supply and install float glass, different types of safety glass and offer feature glass such as leaded lights and Georgian grilles.
Ancillary items
We supply and install a range of ancillary items such as a comprehensive range in style and colour of new uPVC door panels, new cat flaps (or dog flaps) These can be fitted into a double glazed glass unit or into a uPVC panel. We also supply and install new letter boxes (letterplates) in white, black, anodised gold and chrome. We also supply and install numerous styles of door knockers, including urn and lions head knockers. The fitting of security or safety chains are a popular request when carrying out door repairs.
Window Doctor Caterham
Sometimes known as the Caterham Window Doctor, Caterham Window and Door Repairs takes pride in providing top-notch window repair services. We understand that having well-functioning windows is essential for both comfort and security. Our expertise extends beyond mere repairs; we see ourselves as doctors of windows, capable of diagnosing any ailment your windows may be experiencing. Whether it's a cracked pane or a faulty locking mechanism, our doctor-engineers are equipped with the latest tools and techniques to restore your windows to their optimal condition. With years of experience under our belt, you can trust us to deliver efficient and reliable solutions tailored to your specific needs.
Locksmith Services
We take pride in providing a range of essential services. Our limited emergency access service ensures that clients can rely on us during office hours to swiftly resolve any lock-related issues without causing damage. For those seeking more advanced security solutions, we offer master key systems tailored to individual needs. Additionally, our rekeying service enables customers to efficiently change locks while maintaining existing hardware. Furthermore, our safe opening service guarantees the utmost care when accessing valuables with non-destructive entry techniques. Trust us for all your locksmith needs!
Emergency Lock out
When it comes to emergency gain entry services, Caterham Window and Door Repairs' locksmith services are unrivalled. While we may not operate 24/7, our commitment to customer satisfaction remains evident during normal business hours from Monday to Friday. Our expertise lies in non-destructive entry techniques, ensuring that your property remains unharmed while gaining ac
cess swiftly and efficiently. With a wealth of experience under our belts, our skilled locksmiths prioritize both the security of your premises and providing a hassle-free solution in times of urgency.
Lock Repair and Replacement
We take pride in offering a wide range of locksmith services to cater to your needs. Our skilled locksmiths install euro-cylinders, rim cylinders, night latches, and deadlocks (mortice locks). Whether you require lock repairs or lock replacement, our team is here to assist you. With our expertise and attention to detail, as well as all lock related scenario's we offer a new fit new deadlock service. We ensure that your locks are functioning optimally for enhanced security. Trust us with all your locksmith needs – we've got you covered!
Commercial and residential locksmith services
At Caterham Window and Door Repairs, we pride ourselves on offering top-notch locksmith services to both commercial and residential clients. Whether you need re-keying for your office or master door installation for your home, our skilled team is here to fulfill all your security needs. With expertise in code locks installation and shops door lock services (including Adams Rite Locks), we ensure the utmost safety for your premises. Additionally, our safe opening service guarantees access to locked safes without causing any damage. We deal with overhead door closers too and provide efficient solutions for smooth operation.
In and around Caterham
Caterham, nestled in the picturesque county of Surrey, exudes a timeless charm that effortlessly blends heritage with modernity. This vibrant town is renowned for its captivating landscapes and rich cultural tapestry, making it an alluring destination for both residents and visitors alike. Caterham's allure lies not only in its idyllic countryside setting but also in its dynamic community spirit.
The town proudly showcases a myriad of architectural wonders dating back centuries, reflecting the area's storied past and preserving historical integrity. From the iconic All Saints Church to the elegant Harestone Manor, each structure stands as a testament to Caterham's commitment to maintaining its unique character while embracing progress.The heartbeat of this thriving hub can be felt along Caterham Valley, where a bustling high street brims with independent boutiques, charming cafes, and artisanal shops catering to diverse tastes.
Here one can delight in leisurely strolls amidst quaint storefronts or lose oneself among shelves stocked with locally crafted treasures. As evening descends upon the town center, an array of exquisite dining establishments beckons discerning palates seeking culinary delights from around the globe.For those seeking solace amid nature's embrace,
Caterham offers respite through its expansive green spaces and enchanting woodlands that surround this verdant haven on every side. Nestled within these natural realms lie hidden gems like Happy Valley Park or Queen's Park; tranquil oases where one can unwind amidst serene beauty while immersing themselves in outdoor pursuits suitable for all ages
We cover the CR3 postcode. If you wish to speak to us you can either call on 01883 759395 or fill out the enquiry form opposite and we will get back to you.
We also cover Oxted
Caterham Window and Door Repairs
Paddock Barn Farm
Godstone Road
Caterham
CR3 6SF
TEL: 01883 759395
Opening Hours
Mon 08:00 – 18:00
Tuesday 08:00 – 18:00
Wednesday 08:00 – 18:00
Thursday 08:00 – 18:00
Friday 08:00 – 18:00
Saturday 09:00 – 15:00
Sunday – Closed