Abbots Langley Double Glazing Repairs – uPVC Window Specialists
01923 369046

Serving Abbots Langley, we are door and window repair experts, we tackle all types of window and door repairs. We specialise in uPVC repairs and offer locksmith and boarding up services
Double Glazed Windows
Double glazed windows account for the majority of the window repair calls we receive and include uPVC windows, aluminium windows and timber windows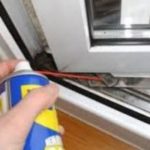 Double glazing repairs pertain to door and window frames and their moving parts such as door handles, window handles, window locks, door locks, including multi-point locks and euro-cylinders, also includes friction stays (window hinges) and door sundries such as letterboxes, door knockers and door panels etc.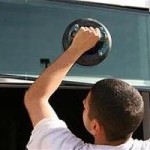 Other than for external damage or breakage, the main reason for replacing double glazed units is due to water ingress between the glass panes causing the glass to become cloudy or misted up. We also carry out glass refurbishment with all types of glass including, toughened and laminated safety glass, feature lead, Georgian and stained glass effects.
While the majority of calls we receive in Abbots Langley these days are for window, door and glass repairs, we also supply and install new replacement windows, doors and uPVC door panels
We install a comprehensive range of windows these include;
Casement Windows
These open outwards and account for the majority of replacement windows installed in the UK
Tilt & Turn Windows
This style of window was imported from Europe. Unlike the casement window, it opens inwards, which can present a problem where curtains are fitted. As well as opening inwards there is also the facility to tilt it into the room for ventilation.
Bay Windows
A bay window can be structural or can be added into an existing flat window opening (known as a plant on bay) In the majority of cases bay windows are a combination of casement windows which are coupled together using structural poles or posts. They can also consist of tilt & turn windows as well as doors
Vertical Sliding Sash windows
This style of window was popular in the Victorian and Edwardian eras and is still popular in these older properties, where the homeowner wants to retain the period charm of the property
We supply and install a comprehensive range of doors.

These include;
Casement Doors
These are the everyday external doors you see in residential homes and open inwards or outwards.
French Doors
These comprise a combination of two casement doors, manufactured together in one frame. They can be coupled with windows to make up a french door combination
Patio Doors
These are also known as sliding doors and became popular in the 1970s. They are still as popular today as they were then
Bifold Doors
These have become more and more popular over the years as they fold back against the wall to allow the full opening they are set into to be maximised.
The windows and doors we install are available in the following materials;
Composite Doors
This type of residential door has become the most popular in the Uk for front doors. We have a comprehensive range of styles and colours to choose from
uPVC Windows and Doors
These are still by far the most popular replacement windows and doors in the UK. There are in essence two types of finish either smooth or a grained foiled finish. They are available in a variety of colours and are available in the following configurations;
uPVC Windows
Types we install include, casement windows, tilt & turn windows, bay windows and vertical sliding sash windows
uPVC Doors
Types we install include casement doors, french doors, patio doors and bi-fold doors
Aluminium Windows and Doors
As with uPVC there is a comprehensive range of colours and are available in the following configurations;
Aluminium Windows
We install, casement windows, tilt & turn windows and bay windows
Aluminium Doors
We install, casement doors, french doors, patio doors and bifold doors
Timber Windows and Doors
Supplied in a comprehensive range of finishes and colours, they are available in the following configurations;
Timber Windows
We supply and install, casement windows, bay windows and vertical sliding sash windows
Timber Doors
We supply and install, casement doors, french doors and patio doors
We supply and install replacement uPVC door panels, where the original panel has become damaged or has discoloured or even where the homeowner just wants a new look. Available in a comprehensive range of styles, colours and finishes including both smooth and grained, they also come in a variety of patterned glass choices.
Although most of the work we carry out in Abbots Langley is for private house owners we also carry out commercial door and window repairs for housing associations, utility companies, estate agents, letting agents, private landlords and varying other types of businesses.
We cover the WD5 postcode and also provide boarding up services for those who have the misfortune of having their property damaged by the weather, burglary or have had their home vandalised.
To view our full range of services, click on the links opposite. If you wish to speak to us you can either call on 01923 369046 or fill out the enquiry form opposite
About Abbots Langley
Nestled in the county of Hertfordshire, England, Abbots Langley is a quintessential English village that captivates visitors with its charm, history, and idyllic setting. With a population of around 10,000 residents, this picturesque village offers a unique blend of rural tranquility and easy access to urban amenities, making it an attractive destination for both locals and tourists.
One of the defining features of Abbots Langley is its rich heritage, dating back to Saxon times. The village's name itself is derived from the Saxon word "Lang Leah," which translates to "long wood clearing," a nod to its lush surroundings. Throughout its history, Abbots Langley has seen the influence of several notable figures, including the powerful Abbots of St. Albans Abbey, who held considerable authority in the area during medieval times. The remnants of this historical association can still be observed in the architecture and landmarks scattered throughout the village.
One such landmark is St. Lawrence Church, a magnificent 12th-century parish church that stands as a testament to Abbots Langley's religious significance throughout the centuries. With its stunning architecture and peaceful atmosphere, the church serves as both a place of worship and a popular destination for history enthusiasts.
The village's past is also intertwined with the Grand Union Canal, which runs through the area, connecting London and Birmingham. The canal played a vital role in Abbots Langley's industrial development, facilitating trade and transportation of goods. Today, the canal offers a picturesque backdrop for leisurely walks and boat rides, adding to the village's charm.
Abbots Langley's commitment to preserving its history is evident in the Abbots Langley Historical Society, which actively works to research and document the village's past. Their efforts ensure that future generations can appreciate and learn from the rich heritage that shaped Abbots Langley into the village it is today.
Aside from its historical significance, Abbots Langley is renowned for its sense of community and warm hospitality. The village hosts a range of annual events and festivals that bring residents together to celebrate their shared heritage and values. The Abbots Langley Carnival, for instance, is a vibrant event featuring colorful parades, live performances, and various stalls that showcase local talents and crafts.
Nature lovers will find much to admire in Abbots Langley's verdant surroundings. The village is encompassed by beautiful countryside and sprawling parks, providing ample opportunities for outdoor activities and leisure. Leavesden Country Park, a nearby nature reserve, offers picturesque walking trails and tranquil spots for picnics, making it a favorite destination for families and nature enthusiasts alike.
In terms of amenities, Abbots Langley offers a delightful selection of pubs, restaurants, and shops that cater to a range of tastes and preferences. The village's High Street is a charming hub where locals and visitors can indulge in traditional English fare, shop for unique gifts, and immerse themselves in the warm and friendly atmosphere that defines Abbots Langley.
With its strategic location, Abbots Langley also boasts excellent transport links. It is conveniently situated close to major road networks, including the M1 and M25, providing easy access to nearby towns and cities. The village's railway station offers regular services to London Euston, making it an attractive option for commuters looking to escape the hustle and bustle of city life.
Abbots Langley is a village that captures the essence of rural England, with its historical charm, strong sense of community, and picturesque surroundings. Whether strolling along the canal, exploring its historical landmarks, or enjoying the tranquil countryside, visitors to Abbots Langley are sure to be enchanted by its timeless appeal. With its rich heritage and warm hospitality, this idyllic village stands as a delightful reminder of the enduring allure of English village life.
We also cover Berkhamsted as well as other areas in Hertfordshire