Window Repair near Sutton – Double Glazing Repairs – uPVC Repairs
020 8787 5886

Serving Sutton, we are door and window repair experts, we tackle all types of window and door repairs. We specialise in uPVC repairs and offer locksmith and boarding up services
Double Glazed Windows
Double glazed windows account for the majority of the window repair calls we receive and include uPVC windows, aluminium windows and timber windows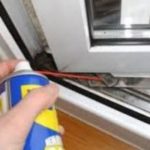 Double glazing repairs pertain to door and window frames and their moving parts such as door handles, window handles, window locks, door locks, including multi-point locks and euro-cylinders, also includes friction stays (window hinges) and door sundries such as letterboxes, door knockers and door panels etc.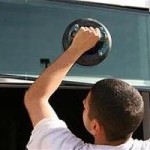 Other than for external damage or breakage, the main reason for replacing double glazed units is due to water ingress between the glass panes causing the glass to become cloudy or misted up. We also carry out glass refurbishment with all types of glass including, toughened and laminated safety glass, feature lead, Georgian and stained glass effects.
While the majority of calls we receive in Sutton these days are for window, door and glass repairs, we also supply and install new replacement windows, doors and uPVC door panels
We install a comprehensive range of windows these include;
Casement Windows
These open outwards and account for the majority of replacement windows installed in the UK
Tilt & Turn Windows
This style of window was imported from Europe. Unlike the casement window, it opens inwards, which can present a problem where curtains are fitted. As well as opening inwards there is also the facility to tilt it into the room for ventilation.
Bay Windows
A bay window can be structural or can be added into an existing flat window opening (known as a plant on bay) In the majority of cases bay windows are a combination of casement windows which are coupled together using structural poles or posts. They can also consist of tilt & turn windows as well as doors
Vertical Sliding Sash windows
This style of window was popular in the Victorian and Edwardian eras and is still popular in these older properties, where the homeowner wants to retain the period charm of the property
We supply and install a comprehensive range of doors.

These include;
Casement Doors
These are the everyday external doors you see in residential homes and open inwards or outwards.
French Doors
These comprise a combination of two casement doors, manufactured together in one frame. They can be coupled with windows to make up a french door combination
Patio Doors
These are also known as sliding doors and became popular in the 1970s. They are still as popular today as they were then
Bifold Doors
These have become more and more popular over the years as they fold back against the wall to allow the full opening they are set into to be maximised.
The windows and doors we install are available in the following materials;
Composite Doors
This type of residential door has become the most popular in the Uk for front doors. We have a comprehensive range of styles and colours to choose from
uPVC Windows and Doors
These are still by far the most popular replacement windows and doors in the UK. There are in essence two types of finish either smooth or a grained foiled finish. They are available in a variety of colours and are available in the following configurations;
uPVC Windows
Types we install include, casement windows, tilt & turn windows, bay windows and vertical sliding sash windows
uPVC Doors
Types we install include casement doors, french doors, patio doors and bi-fold doors
Aluminium Windows and Doors
As with uPVC there is a comprehensive range of colours and are available in the following configurations;
Aluminium Windows
We install, casement windows, tilt & turn windows and bay windows
Aluminium Doors
We install, casement doors, french doors, patio doors and bifold doors
Timber Windows and Doors
Supplied in a comprehensive range of finishes and colours, they are available in the following configurations;
Timber Windows
We supply and install, casement windows, bay windows and vertical sliding sash windows
Timber Doors
We supply and install, casement doors, french doors and patio doors
We supply and install replacement uPVC door panels, where the original panel has become damaged or has discoloured or even where the homeowner just wants a new look. Available in a comprehensive range of styles, colours and finishes including both smooth and grained, they also come in a variety of patterned glass choices.
Although most of the work we carry out in Sutton is for private house owners we also carry out commercial door and window repairs for housing associations, utility companies, estate agents, letting agents, private landlords and varying other types of businesses.
We cover the SM1, SM2 and SM3 postcodes and also provide boarding up services for those who have the misfortune of having their property damaged by the weather, burglary or have had their home vandalised.
To view our full range of services, click on the links opposite. If you wish to speak to us you can either call on 020 8787 5886 or fill out the enquiry form opposite
Double Glazing Repairs Near Me In Sutton
Double glazing is a popular feature in modern homes, providing numerous benefits such as improved energy efficiency, noise reduction, and enhanced security. However, over time, double glazing units may encounter issues, leading to reduced performance and potential discomfort in your home. When facing such problems, it's essential to consider double glazing repairs to restore the efficiency and comfort of your windows and doors.
Sutton, a vibrant suburban borough in South London, is home to many residential properties equipped with double glazing. As a homeowner in Sutton, knowing where to turn for professional double glazing repairs is crucial to maintaining the functionality and aesthetics of your windows and doors.
Common Double Glazing Issues:
Double glazing units can experience various issues due to wear and tear, weather exposure, or accidental damage. Some common problems include:
Condensation: If you notice condensation forming between the glass panes, it may indicate a broken seal. This can compromise the insulation properties of the double glazing, leading to reduced energy efficiency.
Draughts: Gaps or misaligned frames can cause draughts, resulting in heat loss and increased energy bills. Proper repairs can resolve these issues and ensure a comfortable indoor environment.
Broken Locks and Handles: Faulty or broken locks and handles can compromise the security of your home. Prompt repairs are essential to maintain the safety of your property and its occupants.
Cracked or Damaged Glass: Cracks or chips in the glass can compromise the structural integrity of the unit and may also impact its energy efficiency and security.
Window Alignment: Misaligned windows can lead to difficulties in opening and closing, impacting ease of use and overall performance.
Benefits of Double Glazing Repairs:
Opting for double glazing repairs in Sutton offers several advantages:
Improved Energy Efficiency: Addressing issues like broken seals and draughts ensures that your windows and doors maintain their insulating properties, helping to retain heat in winter and keep your home cool in summer. This can lead to reduced energy consumption and lower utility bills.
Enhanced Comfort: By eliminating draughts and resolving condensation issues, double glazing repairs create a more comfortable indoor environment for you and your family.
Increased Security: Repairs to locks, handles, and frames ensure that your windows and doors offer optimal security, providing peace of mind for you and your loved ones.
Cost-Effective Solution: Repairing minor issues promptly can prevent them from escalating into more significant problems, saving you the cost of full replacements.
Aesthetics and Property Value: Maintaining well-functioning double glazing enhances the overall appearance of your property and can positively impact its market value.
Finding Reliable Double Glazing Repair Services in Sutton:
When seeking double glazing repairs in Sutton, it's essential to choose a reputable and experienced service provider to ensure effective and long-lasting solutions. Here are some factors to consider when selecting a double glazing repair company:
Experience and Expertise: Look for a company with extensive experience in double glazing repairs. Skilled technicians are more likely to diagnose issues accurately and provide efficient solutions.
Competitive Pricing: Obtain quotes from multiple companies and compare their pricing. Be cautious of exceptionally low prices, as they may indicate subpar service or the use of low-quality materials.
Double glazing repairs play a crucial role in maintaining the efficiency, comfort, and aesthetics of your home in Sutton. Whether it's resolving condensation issues, eliminating draughts, or repairing damaged glass, addressing these problems promptly can lead to long-term benefits and cost savings. By choosing a reliable and experienced double glazing repair service in Sutton, you can ensure that your windows and doors continue to function optimally, providing you with a cozy and secure living space for years to come.
About Sutton
Nestled in the southern part of London, Sutton is a vibrant and picturesque suburban borough that offers a peaceful escape from the hustle and bustle of the city. With a population of approximately 210,000 residents, Sutton is a diverse and welcoming community with a unique blend of modern amenities and green spaces.
Sutton's history dates back to the Anglo-Saxon era, and evidence of its past can be seen in the remnants of the historic villages that once dotted the area. The name "Sutton" itself is derived from the Old English word for "south farm," indicating its agricultural origins.
One of the borough's notable landmarks is the Sutton High Street, a bustling hub that reflects the town's commercial and cultural diversity. This vibrant street is lined with a mix of independent shops, high-street brands, restaurants, and cafes, creating a lively and inviting atmosphere for residents and visitors alike.
For those seeking a deeper connection with the town's heritage, Sutton's local history museum, the Honeywood Museum, is a must-visit. Housed in a charming 17th-century building, the museum showcases the history and development of Sutton through a diverse collection of artifacts and exhibits, providing a glimpse into the borough's past.
Nature enthusiasts will find solace in Sutton's green spaces and parks. The picturesque Beddington Park, with its tranquil lake and open fields, offers an ideal setting for leisurely walks, picnics, and various recreational activities. Similarly, the Oaks Park, with its beautiful gardens and woodlands, provides a peaceful escape for residents and visitors to enjoy the outdoors.
Sutton's commitment to preserving its natural beauty is evident in its many parks and open spaces. The borough has earned the distinction of being a "Green Flag" award-winner, recognizing its dedication to maintaining and enhancing these valuable areas for the community's enjoyment.
Education is well-catered to in Sutton, with a wide range of primary and secondary schools serving the borough's diverse population. Sutton is also home to the Sutton College, offering a variety of courses and adult education opportunities to further enhance skills and personal development.
The borough's vibrant cultural scene is further enriched by the Sutton Theatres, which include the Secombe Theatre and the Charles Cryer Studio Theatre. These venues host an array of performances, from theater plays and musicals to comedy shows and live music events, catering to diverse tastes and interests.
Sutton also boasts a thriving sports community, with a strong emphasis on fitness and wellbeing. The Sutton Sports Village, a state-of-the-art facility, offers a range of sports and leisure activities, including swimming pools, gyms, and various sports courts, encouraging an active lifestyle for residents of all ages.
Transport links in Sutton are excellent, making it easily accessible both within London and beyond. The borough is well-served by the Sutton railway station, providing direct services to central London and other major destinations. Additionally, a comprehensive network of buses and trams ensures convenient connectivity within Sutton and neighboring areas.
Sutton's sense of community is fostered through various events and festivals held throughout the year. The annual Sutton Civic Awards recognize outstanding achievements and contributions of individuals and organizations to the borough. The Sutton Food Festival celebrates the diverse culinary delights of the area, offering a treat for food enthusiasts.
In conclusion, Sutton is a suburban oasis in South London, combining modern amenities with a strong connection to its heritage and nature. Its green spaces, vibrant high street, and cultural offerings create an appealing destination for residents seeking a tranquil and enriching lifestyle. With its excellent transport links, educational opportunities, and sense of community, Sutton continues to attract both families and individuals looking for a balanced and fulfilling life in the heart of South London.
We also cover Wallington
Sutton Window and Door Repairs
Kimpton Trade And Business Centre
Minden Road
Sutton
SM3 9PF
TEL: 020 8787 5886
Opening Hours
Mon 08:00 – 18:00
Tuesday 08:00 – 18:00
Wednesday 08:00 – 18:00
Thursday 08:00 – 18:00
Friday 08:00 – 18:00
Saturday 09:00 – 15:00
Sunday – Closed