Window Repair near Northampton – Double Glazing Repairs
01604 269325

Serving Northampton, we are door and window repair experts, we tackle all types of window and door repairs. We specialise in uPVC repairs and offer locksmith and boarding up services
Double Glazed Windows
Double glazed windows account for the majority of the window repair calls we receive and include uPVC windows, aluminium windows and timber windows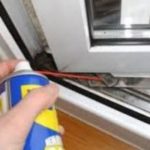 Double glazing repairs pertain to door and window frames and their moving parts such as door handles, window handles, window locks, door locks, including multi-point locks and euro-cylinders, also includes friction stays (window hinges) and door sundries such as letterboxes, door knockers and door panels etc.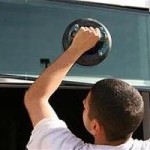 Other than for external damage or breakage, the main reason for replacing double glazed units is due to water ingress between the glass panes causing the glass to become cloudy or misted up. We also carry out glass refurbishment with all types of glass including, toughened and laminated safety glass, feature lead, Georgian and stained glass effects.
While the majority of calls we receive in Northampton these days are for window, door and glass repairs, we also supply and install new replacement windows, doors and uPVC door panels
We install a comprehensive range of windows these include;
Casement Windows
These open outwards and account for the majority of replacement windows installed in the UK
Tilt & Turn Windows
This style of window was imported from Europe. Unlike the casement window, it opens inwards, which can present a problem where curtains are fitted. As well as opening inwards there is also the facility to tilt it into the room for ventilation.
Bay Windows
A bay window can be structural or can be added into an existing flat window opening (known as a plant on bay) In the majority of cases bay windows are a combination of casement windows which are coupled together using structural poles or posts. They can also consist of tilt & turn windows as well as doors
Vertical Sliding Sash windows
This style of window was popular in the Victorian and Edwardian eras and is still popular in these older properties, where the homeowner wants to retain the period charm of the property
We supply and install a comprehensive range of doors.

These include;
Casement Doors
These are the everyday external doors you see in residential homes and open inwards or outwards.
French Doors
These comprise a combination of two casement doors, manufactured together in one frame. They can be coupled with windows to make up a french door combination
Patio Doors
These are also known as sliding doors and became popular in the 1970s. They are still as popular today as they were then
Bifold Doors
These have become more and more popular over the years as they fold back against the wall to allow the full opening they are set into to be maximised.
The windows and doors we install are available in the following materials;
Composite Doors
This type of residential door has become the most popular in the Uk for front doors. We have a comprehensive range of styles and colours to choose from
uPVC Windows and Doors
These are still by far the most popular replacement windows and doors in the UK. There are in essence two types of finish either smooth or a grained foiled finish. They are available in a variety of colours and are available in the following configurations;
uPVC Windows
Types we install include, casement windows, tilt & turn windows, bay windows and vertical sliding sash windows
uPVC Doors
Types we install include casement doors, french doors, patio doors and bi-fold doors
Aluminium Windows and Doors
As with uPVC there is a comprehensive range of colours and are available in the following configurations;
Aluminium Windows
We install, casement windows, tilt & turn windows and bay windows
Aluminium Doors
We install, casement doors, french doors, patio doors and bifold doors
Timber Windows and Doors
Supplied in a comprehensive range of finishes and colours, they are available in the following configurations;
Timber Windows
We supply and install, casement windows, bay windows and vertical sliding sash windows
Timber Doors
We supply and install, casement doors, french doors and patio doors
We supply and install replacement uPVC door panels, where the original panel has become damaged or has discoloured or even where the homeowner just wants a new look. Available in a comprehensive range of styles, colours and finishes including both smooth and grained, they also come in a variety of patterned glass choices.
Although most of the work we carry out in Northampton is for private house owners we also carry out commercial door and window repairs for housing associations, utility companies, estate agents, letting agents, private landlords and varying other types of businesses.
We cover the NN1, NN2, NN3, NN4, NN5, NN6 and NN7 postcodes and also provide boarding up services for those who have the misfortune of having their property damaged by the weather, burglary or have had their home vandalised.
To view our full range of services, click on the links opposite. If you wish to speak to us you can either call on 01604 269325 or fill out the enquiry form opposite
Double Glazing Repairs Near Me In Northampton
Double glazing is a popular and practical feature in many homes in Northampton and across the UK, offering improved insulation, reduced energy bills, and enhanced security. However, like any other aspect of a property, double glazing may encounter issues over time, such as condensation, drafts, or damaged seals. When these problems arise, seeking our professional double glazing repairs in Northampton becomes essential to restore the efficiency and performance of your windows.
Importance of Double Glazing Repairs:
Timely double glazing repairs are crucial for several reasons:
Energy Efficiency: Damaged double glazing can lead to energy loss and increased heating costs. Repairing seals, cracks, or gaps ensures that the windows maintain their insulating properties, helping to keep the interior comfortable and reducing energy consumption.
Condensation and Moisture: Condensation between the glass panes can be a sign of a failed seal. This not only obstructs the view but also indicates reduced insulation. Prompt repairs prevent further damage and maintain the aesthetic appeal of the windows.
Security: Securely functioning double glazing enhances the security of your home, acting as a deterrent to potential intruders. Repairs address any weaknesses in the windows, ensuring they remain a reliable barrier against unauthorized entry.
Longevity: Regular maintenance and timely repairs extend the lifespan of double glazing, allowing you to enjoy their benefits for many years.
Professional Double Glazing Repairs in Northampton:
When seeking our double glazing repairs in Northampton, we are qualified and experienced professionals who specialize in this field. Here are some key aspects to consider:
Expertise: We have a track record of providing high-quality double glazing repairs. Our Experienced professionals will have the skills and knowledge to identify and address various issues with your windows effectively.
Range of Services: Our company offers a comprehensive range of double glazing repair services, including fixing misted windows, replacing damaged glass, repairing seals, and resolving operational issues like stiff or misaligned hinges.
Quality Materials: Our repair company uses high-quality materials and components to ensure the longevity and performance of your double glazing after the repairs.
Local Presence: Our repair service that is based locally in Northampton. A local company can offer quicker response times and personalized service, ensuring your repairs are carried out efficiently.
The Repair Process:
Upon contacting our double glazing repair service in Northampton, we will typically follow a step-by-step process to address the issues with your windows:
Assessment: A qualified technician will visit your property to assess the condition of the double glazing, identifying any problems that require repair.
Recommendations: Based on the assessment, the technician will provide recommendations for the necessary repairs and replacements, explaining the options available to you.
Quotation: You will receive a detailed quotation for the repair work, including the cost of materials and labour.
Repairs: Once you approve the quotation, the repair work will be scheduled at a convenient time for you. The technician will carry out the necessary repairs using high-quality materials and proven techniques.
Aftercare: We offer warranties on our repair work, giving you peace of mind that the issues have been effectively addressed.
Double glazing repairs in Northampton are essential for maintaining the efficiency, security, and longevity of your windows. Engaging professional and experienced repair services ensures that any issues with your double glazing are promptly addressed, allowing you to continue enjoying the benefits of this valuable feature in your home. Regular maintenance and timely repairs not only save you money on energy bills but also contribute to the overall comfort and well-being of your household.
Misted Glass Repairs In Northampton
Misted glass, also known as cloudy glass or fogged glass, is a common issue that homeowners in Northampton may encounter, especially in double-glazed windows. This phenomenon occurs when condensation forms between the glass panes, creating a cloudy or foggy appearance. Misted glass not only obstructs the view but also indicates a potential problem with the window's seals or insulation. Our Professional misted glass repair services in Northampton play a crucial role in addressing this issue and restoring the windows' clarity and efficiency.
Causes of Misted Glass in Northampton: Misted glass in Northampton can be attributed to the failure of the window's seals, which typically occurs in double-glazed windows. Double glazing consists of two glass panes separated by a spacer bar, and the gap is filled with insulating gas. The perimeter of the glass unit is sealed to create an airtight and moisture-resistant space. When the seals fail, moisture and condensation can enter the space between the glass panes, resulting in misted or cloudy glass.
Several factors can contribute to seal failure, including:
Age and Wear: Over time, the seals around the double-glazed unit can deteriorate due to exposure to weather conditions, causing them to lose their effectiveness.
Poor Installation: Incorrect installation can lead to premature seal failure, allowing moisture to enter the space between the glass panes.
Extreme Weather Conditions: Drastic temperature changes and humidity levels can accelerate the breakdown of seals, leading to misted glass.
Manufacturing Defects: Rarely, misted glass can be a result of manufacturing defects in the window unit.
Our Professional Misted Glass Repair Services in Northampton: When faced with misted glass issues, it is essential to seek professional repair services in Northampton. DIY attempts to fix the problem may not be effective and can lead to further damage or voiding of warranties. Here's how professional misted glass repair services can help:
Glass Inspection: Trained technicians will conduct a thorough inspection of the misted glass to determine the cause and extent of the issue.
Glass Replacement: If the seals are irreparably damaged or the glass unit is compromised, the technicians will recommend replacing the misted glass with a new, energy-efficient unit. The replacement glass will have improved seals to prevent future misting.
Defogging Techniques: In some cases, especially if the seals are intact, technicians may use defogging techniques to remove the moisture between the glass panes. This process involves creating small ventilation holes to release trapped moisture, restoring clarity to the glass.
Insulation Checks: Besides addressing the misted glass, professionals will inspect the overall insulation of the windows to ensure optimal energy efficiency.
Benefits of Misted Glass Repairs in Northampton:
Improved Aesthetics: Repairing misted glass restores the clarity of the windows, improving the overall appearance of the property.
Enhanced Energy Efficiency: Properly sealed windows help to maintain indoor temperatures, reducing energy consumption and utility costs.
Prevention of Further Damage: Promptly addressing misted glass prevents additional issues, such as mold growth and water damage, that can arise from trapped moisture.
Longer Window Lifespan: Professional repairs extend the lifespan of the windows, delaying the need for costly replacements.
Increased Property Value: Well-maintained windows with clear glass add value to the property and enhance its curb appeal.
Misted glass or cloudy glass is a common issue that homeowners in Northampton may face, especially in double-glazed windows. Seal failure is the primary cause of this problem, leading to condensation forming between the glass panes. Seeking professional misted glass repair services in Northampton is essential to address this issue effectively and restore the clarity and efficiency of the windows. Technicians will conduct a thorough inspection, recommend suitable repair solutions, and may replace the glass unit if necessary. By opting for professional repairs, homeowners can enjoy improved aesthetics, enhanced energy efficiency, and prolonged window lifespan, contributing to the overall comfort and value of their property.
Cat Flap Fitters And Installation In Northampton
If you're a cat owner in Northampton, the convenience and freedom that a cat flap offers to your furry friend can be a game-changer. A cat flap allows your cat to come and go as they please, granting them access to the outdoors whenever they wish. If you're considering getting a cat flap installed in your home, a professional cat flap fitter in Northampton can help make this process hassle-free.
Our cat flap fitter specializes in the installation of cat flaps in various types of doors, including wooden, glass, and uPVC doors. We have the expertise and tools required to ensure a proper and secure installation that fits seamlessly into your existing door. A professional fitter will also consider factors like the size and breed of your cat to determine the most suitable cat flap size and placement.
When choosing our cat flap fitter in Northampton, you are choosing a reputable and experienced professional.We offer a range of cat flap options, including microchip cat flaps that provide added security by only allowing access to your cat.
The cat flap installation process typically involves measuring and cutting the appropriate hole in your door, ensuring a snug fit for the cat flap frame. The fitter will then secure the cat flap in place, ensuring it is level and sturdy. If you have a glass door, our skilled fitter will have the expertise to install a cat flap without compromising the integrity of the glass.
Before scheduling the installation, discuss your requirements with our fitter, such as any specific features you want in the cat flap or any concerns you may have regarding the process. Our professional cat flap fitter will offer personalized advice and recommendations to ensure the best solution for you and your feline friend.
Overall, hiring our cat flap fitter and installation service in Northampton allows you to provide your cat with the freedom to explore the outdoors while maintaining the security and comfort of your home. With our fitting service, you can enjoy a hassle-free installation and a happy, contented cat.
About Northampton
Northampton, often referred to as the "Rose of the Shires," is a historic and vibrant town located in the East Midlands region of England. Situated on the River Nene, Northampton is the county town of Northamptonshire and has a rich history that dates back to the Anglo-Saxon era. Today, Northampton is a bustling town with a unique blend of historical charm, modern amenities, and a diverse cultural scene.
History and Heritage: Northampton boasts a fascinating history that spans over a thousand years. The town was once a prominent medieval market town and played a significant role in English history. It was the site of several historic events, including the signing of the Treaty of Northampton in 1328, which ended the first war between England and Scotland.
Throughout the centuries, Northampton has been home to various historical figures and witnessed the construction of iconic landmarks such as Northampton Castle, which has now become a significant archaeological site.
Cultural and Artistic Scene: Northampton has a vibrant cultural and artistic scene that reflects its rich history and diverse population. The town is home to several theaters, including the Royal & Derngate Theatre, which hosts a variety of performances, from plays and musicals to concerts and comedy shows.
In addition to its theaters, Northampton boasts a thriving art community, with numerous galleries and exhibitions showcasing the work of local and national artists. The town's cultural diversity is celebrated through various events and festivals, offering residents and visitors a taste of different cultures and traditions.
Education and Knowledge: Northampton is home to the University of Northampton, which provides a range of academic programs and contributes to the town's vibrant and youthful atmosphere. The university has campuses across the town, offering students a wide array of educational opportunities.
Economic Hub: Northampton is a thriving economic hub, with a diverse range of industries, including manufacturing, logistics, and retail. The town's strategic location and excellent transport links make it an attractive destination for businesses and investors.
Shopping and Dining: Northampton offers an array of shopping and dining options, with its bustling town center providing a mix of high street retailers, boutique shops, and local markets. The Grosvenor Shopping Centre and Market Square are popular destinations for shopping enthusiasts.
When it comes to dining, Northampton's culinary scene caters to various tastes and preferences. From traditional British pubs and international cuisine to fine dining establishments, the town offers a wide range of dining experiences to satisfy all palates.
Green Spaces and Nature: Northampton is surrounded by beautiful countryside and offers an abundance of green spaces for residents and visitors to enjoy. Abington Park, one of the town's most significant parks, provides a peaceful retreat with its well-maintained gardens, lakes, and historical features.
The nearby countryside and nature reserves also offer opportunities for outdoor activities such as hiking, cycling, and picnicking, making Northampton an ideal location for nature lovers.
Sports and Recreation: Northampton has a vibrant sports community, with rugby being one of the town's most popular sports. Northampton Saints, the local rugby union team, has a dedicated fan base and competes at the highest level in English rugby.
The town also offers a range of recreational facilities, including sports centers, golf courses, and leisure activities for individuals and families to enjoy.
Transportation: Northampton benefits from excellent transportation links, making it easily accessible by road, rail, and bus. The town's railway station provides regular services to London and other major cities, while the M1 motorway connects Northampton to the national road network.
Community Spirit: Northampton has a strong sense of community spirit, with various local initiatives, community events, and volunteer groups bringing residents together. The town's residents take pride in their local heritage and actively participate in preserving and celebrating their cultural identity.
In conclusion, Northampton is a historic and vibrant town in the heart of England, offering a unique blend of historical charm, modern amenities, and a diverse cultural scene. Its rich history, thriving cultural and artistic scene, economic opportunities, and beautiful green spaces make it an appealing destination for residents and visitors alike. Whether it's exploring its historical landmarks, enjoying its cultural events, or experiencing its culinary delights, Northampton has much to offer for those seeking a dynamic and enriching town to call home.
We also cover Wellingborough as well as other areas in Northamptonshire
Northampton Repair my Windows and Doors
The IO Centre
Barn Way
Lodge Farm Industrial Estate
Northampton
NN5 7UW
TEL: 01604 269325
Opening Hours
Mon 08:00 – 18:00
Tuesday 08:00 – 18:00
Wednesday 08:00 – 18:00
Thursday 08:00 – 18:00
Friday 08:00 – 18:00
Saturday 09:00 – 15:00
Sunday – Closed