Buckingham Double Glazing Repairs – uPVC Window Specialists
01280 403035

Serving Buckingham, we are door and window repair experts, we tackle all types of window and door repairs. We specialise in uPVC repairs and offer locksmith and boarding up services
Double Glazed Windows
Double glazed windows account for the majority of the window repair calls we receive and include uPVC windows, aluminium windows and timber windows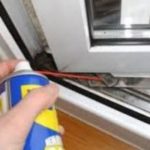 Double glazing repairs pertain to door and window frames and their moving parts such as door handles, window handles, window locks, door locks, including multi-point locks and euro-cylinders, also includes friction stays (window hinges) and door sundries such as letterboxes, door knockers and door panels etc.
Double glazing repairs are essential services for homeowners and businesses seeking to maintain the comfort, efficiency, and security of their properties. Double glazing, which consists of two glass panes separated by a sealed airspace, provides numerous benefits, including improved insulation, noise reduction, and enhanced security. However, over time, various issues can arise, necessitating professional repairs.
Common problems with double glazing include seal failure, resulting in condensation or fogging between the panes, damaged frames or hardware, and issues with locking mechanisms. These issues not only compromise the aesthetic appeal of windows and doors but also reduce their energy efficiency, potentially leading to higher heating and cooling costs.
Our Professional double glazing repair services offer cost-effective solutions to address these problems. Our Skilled technicians can reseal the units, replace damaged glass or hardware, and ensure that the windows and doors function correctly. This not only restores the appearance and functionality of the double glazing but also helps maintain a comfortable indoor environment while reducing energy consumption.
Double glazing repairs play a crucial role in preserving the integrity and efficiency of windows and doors. By addressing issues promptly, homeowners and businesses can enjoy the benefits of double glazing for years to come, from energy savings to improved comfort and security.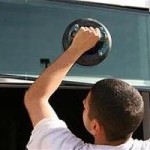 Other than for external damage or breakage, the main reason for replacing double glazed units is due to water ingress between the glass panes causing the glass to become cloudy or misted up. We also carry out glass refurbishment with all types of glass including, toughened and laminated safety glass, feature lead, Georgian and stained glass effects.
While the majority of calls we receive in Buckingham these days are for window, door and glass repairs, we also supply and install new replacement windows, doors and uPVC door panels
We install a comprehensive range of windows these include;
Casement Windows
These open outwards and account for the majority of replacement windows installed in the UK
Tilt & Turn Windows
This style of window was imported from Europe. Unlike the casement window, it opens inwards, which can present a problem where curtains are fitted. As well as opening inwards there is also the facility to tilt it into the room for ventilation.
Bay Windows
A bay window can be structural or can be added into an existing flat window opening (known as a plant on bay) In the majority of cases bay windows are a combination of casement windows which are coupled together using structural poles or posts. They can also consist of tilt & turn windows as well as doors
Vertical Sliding Sash windows
This style of window was popular in the Victorian and Edwardian eras and is still popular in these older properties, where the homeowner wants to retain the period charm of the property
We supply and install a comprehensive range of doors.

These include;
Casement Doors
These are the everyday external doors you see in residential homes and open inwards or outwards.
French Doors
These comprise a combination of two casement doors, manufactured together in one frame. They can be coupled with windows to make up a french door combination
Patio Doors
These are also known as sliding doors and became popular in the 1970s. They are still as popular today as they were then
Bifold Doors
These have become more and more popular over the years as they fold back against the wall to allow the full opening they are set into to be maximised.
The windows and doors we install are available in the following materials;
Composite Doors
This type of residential door has become the most popular in the Uk for front doors. We have a comprehensive range of styles and colours to choose from
uPVC Windows and Doors
These are still by far the most popular replacement windows and doors in the UK. There are in essence two types of finish either smooth or a grained foiled finish. They are available in a variety of colours and are available in the following configurations;
uPVC Windows
Types we install include, casement windows, tilt & turn windows, bay windows and vertical sliding sash windows
uPVC Doors
Types we install include casement doors, french doors, patio doors and bi-fold doors
Aluminium Windows and Doors
As with uPVC there is a comprehensive range of colours and are available in the following configurations;
Aluminium Windows
We install, casement windows, tilt & turn windows and bay windows
Aluminium Doors
We install, casement doors, french doors, patio doors and bifold doors
Timber Windows and Doors
Supplied in a comprehensive range of finishes and colours, they are available in the following configurations;
Timber Windows
We supply and install, casement windows, bay windows and vertical sliding sash windows
Timber Doors
We supply and install, casement doors, french doors and patio doors
We supply and install replacement uPVC door panels, where the original panel has become damaged or has discoloured or even where the homeowner just wants a new look. Available in a comprehensive range of styles, colours and finishes including both smooth and grained, they also come in a variety of patterned glass choices.
Although most of the work we carry out in Buckingham is for private house owners we also carry out commercial door and window repairs for housing associations, utility companies, estate agents, letting agents, private landlords and varying other types of businesses.
We cover the entire MK18 postcode and also provide boarding up services for those who have the misfortune of having their property damaged by the weather, burglary or have had their home vandalised.
Double Glazed Window Repairs In Buckingham
Double glazed window repairs are essential for maintaining the efficiency and longevity of your windows. Over time, issues like seal failure or damaged panes can lead to fogging, reduced insulation, and higher energy bills. Professional technicians can address these problems efficiently, resealing the units or replacing damaged glass, ensuring your windows regain their clarity and insulation properties. Prompt repairs not only enhance energy efficiency but also improve the overall comfort and appearance of your home or business. Choosing double glazed window repairs is a cost-effective solution that prolongs the life of your windows while saving you money on replacement costs and energy expenses.
Window Repair Near You In Buckingham
When it comes to window repairs in Buckingham, residents and businesses are fortunate to have access to a range of professional services that cater to their needs. Whether you're facing a minor issue or a more significant problem with your windows, our  skilled technicians are here to ensure your windows stay in optimal condition.
Misted or fogged double glazing is a common problem in Buckingham due to the region's varying weather conditions. Fortunately, our local experts specialize in addressing this issue. We can efficiently replace the affected panes, restore clarity to your windows, and improve energy efficiency.
In addition to addressing fogged windows, Our window repair services also excel in repairing damaged frames, locks, and handles. Our professionals are well-versed in various window types, from traditional sash windows to modern uPVC and aluminium frames. Whether it's a historical property or a contemporary one, We have the expertise to restore and enhance your windows.
Timely window repairs not only improve the aesthetics and functionality of your property but also enhance security and energy efficiency. Properly maintained windows help reduce heat loss during the chilly Buckinghamshire winters, leading to lower energy bills.
The convenience of having reliable window repair services near you in Buckingham means you can safeguard your property's value and comfort. From preserving the historic charm of the town's architecture to ensuring modern properties remain energy-efficient, Buckingham's window repair experts are your trusted partners in maintaining the integrity of your windows, no matter the challenge.
Upvc Door Repairs Near You In Buckingham
Our UPVC door repair services are your solution to restoring the security, functionality, and aesthetics of your doors. UPVC  doors in Buckingham are a popular choice for many homeowners and businesses due to their durability and low maintenance requirements. However, like any component of a building, UPVC doors can encounter issues over time.
Our dedicated team of experts specializes in diagnosing and addressing a wide range of UPVC door problems. Whether you're dealing with a misaligned door that's difficult to close, a faulty lock or handle, or even issues with the door's hinges, our professionals have the knowledge and experience to efficiently resolve these issues.
We understand that a malfunctioning UPVC door can compromise your property's security and energy efficiency. That's why we offer prompt and reliable repair services to ensure your doors are back in optimal working condition. Our repairs not only enhance the security of your property but also contribute to better insulation, potentially reducing energy costs.
Additionally, our UPVC door repair services are a cost-effective alternative to complete door replacement. We prioritize eco-friendly solutions and work to extend the lifespan of your existing doors, saving you time and money.
With our commitment to quality, reliability, and customer satisfaction, you can trust us to deliver top-notch UPVC door repair services, ensuring your doors function seamlessly and providing you with peace of mind. Don't let UPVC door issues become a hassle – contact us today to schedule a repair and restore your doors to their former glory.
Misted Double Glazing Repairs Buckingham
In the charming town of Buckingham, where historic architecture meets modern living, misted double glazing is a common concern for homeowners and businesses alike. The picturesque landscapes and tranquil surroundings make Buckingham an ideal place to call home, but misted windows, doors, and conservatories can obscure those stunning views and hinder the comfort and energy efficiency of properties.
Misted double glazing occurs when moisture infiltrates the sealed airspace between glass panes, resulting in a cloudy or foggy appearance. This not only diminishes the aesthetics of your property but also reduces its energy efficiency, as compromised seals lead to heat loss, increased energy bills, and potential damage to window frames and structures.
Thankfully, Buckingham is home to our dedicated team of professionals who specialize in misted double glazing repairs. Our experts possess extensive knowledge of the local architecture and a deep commitment to preserving the town's unique character. We employ cutting-edge techniques to restore clarity and efficiency to windows, doors, and conservatories, ensuring that residents and business owners can enjoy unobstructed views of Buckingham's scenic beauty.
Window Doctor Services In Buckingham
When it comes to ensuring the health and longevity of your windows in Buckingham, Our Window Doctor Services stands as your trusted partner in maintaining and enhancing the performance and appearance of your windows.
Our team of highly skilled and experienced professionals specializes in diagnosing and treating a wide range of window ailments. From fogged double glazing to damaged frames, hinges, locks, and handles, we have the expertise to restore your windows to their optimal condition.
Our commitment to quality and excellence means that we use the latest techniques and materials to address your window issues efficiently and effectively. We understand the importance of timely repairs, whether it's to improve energy efficiency, enhance security, or maintain the aesthetics of your property.
At Our Window Doctor Services, we pride ourselves on our customer-centric approach. We offer prompt and reliable services, ensuring minimal disruption to your daily life. Our goal is to provide cost-effective solutions that save you time and money, offering an eco-friendly alternative to full window replacements.
Furthermore, we understand the unique challenges posed by Buckingham's weather conditions, and our solutions are tailored to withstand the test of time. With our window repair services, you can trust that your windows will continue to perform optimally, contributing to a more comfortable and energy-efficient living or working space.
Whether you're a homeowner looking to preserve the beauty of your property or a business owner seeking to improve the functionality and security of your windows, Our Window Doctor Services in Buckingham is your go-to source for all your window repair needs. Contact us today and let us breathe new life into your windows, ensuring they stay in top condition for years to come.
Conservatory Door Repairs In Buckingham
Conservatories in Buckingham are beloved spaces, providing a connection to the outdoors while offering a comfortable and bright environment. However, as time goes by, conservatory door issues can arise, affecting both the aesthetics and functionality of these valuable extensions to your home.
Whether you have a sliding, bi-fold, or French door leading to your conservatory, professional conservatory door repairs in Buckingham are essential. Common problems include misaligned tracks, damaged rollers, faulty locking mechanisms, and seal issues. These problems can lead to drafts, water leaks, and difficulty in opening and closing doors.
Our Local experts specializing in conservatory door repairs understand the unique challenges posed by Buckingham's weather conditions. We possess the knowledge and skills to diagnose and fix these issues promptly. By addressing problems promptly, you can restore the security, energy efficiency, and overall charm of your conservatory.
Furthermore, conservatory door repairs are often a more cost-effective option than full replacements. By opting for professional repairs, you not only save money but also reduce your environmental impact by extending the lifespan of your doors.
Buckingham's conservatory door repair services offer residents a reliable solution to maintain the integrity of their beloved spaces. Our professionals ensure that your conservatory doors function flawlessly, allowing you to enjoy your sunny retreat throughout the year while preserving the beauty and value of your property.
About Buckingham
Nestled in the heart of Buckinghamshire, England, the historic town of Buckingham exudes an irresistible charm that captures the essence of traditional English living. With a history dating back over a thousand years, Buckingham stands as a testament to the enduring spirit of this picturesque market town.
Historical Significance: Buckingham's rich history dates back to the early Anglo-Saxon era when it was known as "Buccingahām," a settlement established by the Anglo-Saxon chieftain Bucca. Its historical significance is highlighted by the presence of Buckingham Old Gaol, a well-preserved 1748 Georgian building that once served as a jail and now houses a museum. The town's ancient streets and architecture evoke a sense of stepping back in time, providing visitors and residents with a unique glimpse into the past.
Cultural Heritage: Beyond its historical landmarks, Buckingham boasts a vibrant cultural scene. The annual Buckingham Literary Festival celebrates the written word, drawing acclaimed authors and book enthusiasts to the town. Additionally, Buckingham is home to the Radcliffe Centre, a cultural hub that hosts a wide range of events, from classical concerts to theatrical performances, enriching the cultural tapestry of the town.
Education Hub: Buckingham is renowned for its academic excellence, particularly as the home of the University of Buckingham, the UK's first private university. This esteemed institution has contributed significantly to the town's intellectual and cultural life. The university's presence has also fostered a diverse and vibrant community of students from around the world, further enriching Buckingham's cultural landscape.
Picturesque Surroundings: The natural beauty surrounding Buckingham is a testament to the town's appeal. Positioned in the midst of the stunning Buckinghamshire countryside, the town offers residents and visitors an abundance of outdoor opportunities. The River Great Ouse meanders through the town, providing scenic walks and serene views. Nearby attractions like Stowe Landscape Gardens and Silverstone Circuit add to the town's allure, offering something for nature lovers and motorsport enthusiasts alike.
Community Spirit: Buckingham's sense of community is strong, with numerous local events and festivals that bring residents together. The Buckingham Fringe Festival, for instance, showcases local talent and fosters a sense of togetherness. The weekly market in the town center offers an array of goods and produce, enhancing the community's connections while supporting local businesses.
Modern Amenities: While Buckingham is steeped in history, it also embraces modernity. Its town center features an array of shops, restaurants, and cafes that cater to contemporary tastes. Residents and visitors can enjoy a blend of the old and the new, experiencing a comfortable and well-rounded lifestyle.
Buckingham stands as a timeless gem within the heart of Buckinghamshire, blending a rich historical heritage with a dynamic cultural scene and a strong sense of community. Its natural beauty and commitment to education make it an appealing destination for all. Whether you seek a stroll through history, a taste of culture, or the warmth of community, Buckingham offers an inviting and enduring embrace of traditional English charm in a modern world.
To view our full range of services, click on the links opposite. If you wish to speak to us you can either call on 01280 403035 or fill out the enquiry form opposite
We also cover Milton Keynes