Window Repair near Crawley – Double Glazing Repairs – uPVC Repairs
01293 769807

Serving Crawley, we are door and window repair experts, we tackle all types of window and door repairs. We specialise in uPVC repairs and offer locksmith and boarding up services
Double Glazed Windows
Double glazed windows account for the majority of the window repair calls we receive and include uPVC windows, aluminium windows and timber windows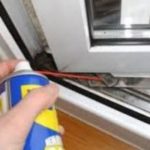 Double glazing repairs pertain to door and window frames and their moving parts such as door handles, window handles, window locks, door locks, including multi-point locks and euro-cylinders, also includes friction stays (window hinges) and door sundries such as letterboxes, door knockers and door panels etc.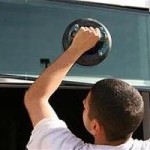 Other than for external damage or breakage, the main reason for replacing double glazed units is due to water ingress between the glass panes causing the glass to become cloudy or misted up. We also carry out glass refurbishment with all types of glass including, toughened and laminated safety glass, feature lead, Georgian and stained glass effects.
While the majority of calls we receive in Crawley these days are for window, door and glass repairs, we also supply and install new replacement windows, doors and uPVC door panels
We install a comprehensive range of windows these include;
Casement Windows
These open outwards and account for the majority of replacement windows installed in the UK
Tilt & Turn Windows
This style of window was imported from Europe. Unlike the casement window, it opens inwards, which can present a problem where curtains are fitted. As well as opening inwards there is also the facility to tilt it into the room for ventilation.
Bay Windows
A bay window can be structural or can be added into an existing flat window opening (known as a plant on bay) In the majority of cases bay windows are a combination of casement windows which are coupled together using structural poles or posts. They can also consist of tilt & turn windows as well as doors
Vertical Sliding Sash windows
This style of window was popular in the Victorian and Edwardian eras and is still popular in these older properties, where the homeowner wants to retain the period charm of the property
We supply and install a comprehensive range of doors.

These include;
Casement Doors
These are the everyday external doors you see in residential homes and open inwards or outwards.
French Doors
These comprise a combination of two casement doors, manufactured together in one frame. They can be coupled with windows to make up a french door combination
Patio Doors
These are also known as sliding doors and became popular in the 1970s. They are still as popular today as they were then
Bifold Doors
These have become more and more popular over the years as they fold back against the wall to allow the full opening they are set into to be maximised.
The windows and doors we install are available in the following materials;
Composite Doors
This type of residential door has become the most popular in the Uk for front doors. We have a comprehensive range of styles and colours to choose from
uPVC Windows and Doors
These are still by far the most popular replacement windows and doors in the UK. There are in essence two types of finish either smooth or a grained foiled finish. They are available in a variety of colours and are available in the following configurations;
uPVC Windows
Types we install include, casement windows, tilt & turn windows, bay windows and vertical sliding sash windows
uPVC Doors
Types we install include casement doors, french doors, patio doors and bi-fold doors
Aluminium Windows and Doors
As with uPVC there is a comprehensive range of colours and are available in the following configurations;
Aluminium Windows
We install, casement windows, tilt & turn windows and bay windows
Aluminium Doors
We install, casement doors, french doors, patio doors and bifold doors
Timber Windows and Doors
Supplied in a comprehensive range of finishes and colours, they are available in the following configurations;
Timber Windows
We supply and install, casement windows, bay windows and vertical sliding sash windows
Timber Doors
We supply and install, casement doors, french doors and patio doors
We supply and install replacement uPVC door panels, where the original panel has become damaged or has discoloured or even where the homeowner just wants a new look. Available in a comprehensive range of styles, colours and finishes including both smooth and grained, they also come in a variety of patterned glass choices.
Although most of the work we carry out in Crawley is for private house owners we also carry out commercial door and window repairs for housing associations, utility companies, estate agents, letting agents, private landlords and varying other types of businesses.
We cover the RH10 and RH11 postcodes and also provide boarding up services for those who have the misfortune of having their property damaged by the weather, burglary or have had their home vandalised.
To view our full range of services, click on the links opposite. If you wish to speak to us you can either call on 01293 769807 or fill out the enquiry form opposite
Window Doctor Near You In Crawley
Welcome to Double Glazing Window Doctor Crawley!
We're thrilled to extend a warm welcome as you embark on a journey into the world of window solutions and expertise. At Double Glazing Window Doctor Crawley, we understand that your windows are not just part of your home; they are essential elements that impact its comfort, aesthetics, and energy efficiency.
Our mission is simple: to ensure your windows are in optimal condition. Whether you're dealing with misted double glazing, drafty windows, damaged frames, or any other window-related issue, our dedicated team of professionals is here to provide efficient, effective, and budget-friendly solutions.
With years of experience serving the Crawley community, we take immense pride in our craftsmanship and unwavering commitment to customer satisfaction. We recognize that a comfortable, secure living space is paramount, and we're dedicated to making sure your windows contribute to that experience.
As you explore our services, you'll discover our comprehensive range, including double glazing repairs, frame restoration, and much more. Our reputation is built on excellence, and we look forward to demonstrating why countless Crawley residents trust Double Glazing Window Doctor Crawley with their window needs.
Whether you're a homeowner or business owner in Crawley, we're here to serve you. Please explore our offerings and don't hesitate to reach out for any window related concerns you may have. Thank you for choosing Double Glazing Window Doctor Crawley, where your windows receive the care they deserve!
Misted Double Glazing Repairs Near You In Crawley
At Misted Double Glazing repairs in Crawley, we take immense pride in providing top-notch service for misted double glazing repairs and replacement. Our commitment to excellence and customer satisfaction sets us apart as the go-to choice for homeowners in Crawley facing fogged or cloudy windows.
What makes our service exceptional:
Expertise: Our skilled professionals are well-versed in diagnosing and resolving misted double glazing issues. We have the knowledge and experience to assess the extent of the problem and recommend the most efficient and cost-effective solution.
Efficiency: We understand the inconvenience of having misted double glazing, so we prioritize efficiency. Our team works diligently to ensure your windows are restored to their optimal clarity and insulation properties promptly.
Cost-Effective: Instead of replacing entire window units, we focus on replacing only the affected pane of glass, saving you money while minimizing waste.
Customer Satisfaction: Your satisfaction is our ultimate goal. We strive to provide a seamless and hassle-free experience, from initial consultation to project completion.
Energy Efficiency: Our repairs not only enhance the visual appeal of your home but also contribute to energy savings by improving insulation and preventing drafts.
When you choose Misted Double Glazing repairs Crawley for misted double glazing repairs and replacement, you're choosing quality, efficiency, and a commitment to making your home more comfortable and aesthetically pleasing. Say goodbye to cloudy windows and hello to clarity and energy efficiency with our trusted service in Crawley.
About Crawley
Crawley, located in West Sussex, England, is a thriving town known for its excellent transport links, modern infrastructure, and rich historical heritage. Originally a market town with roots dating back to the Roman era, Crawley has undergone significant growth and development over the years to become a vibrant and diverse community. In this article, we will explore the highlights of Crawley, from its transportation connections to its cultural attractions, showcasing why it is a popular and dynamic town in the South East of England.
One of Crawley's key strengths is its exceptional transportation network. The town is strategically located near Gatwick Airport, the UK's second-largest airport and a major international hub. This connectivity makes Crawley a significant location for businesses and travelers alike. Additionally, Crawley benefits from excellent road and rail connections, with the M23 motorway passing nearby and direct train services to London and other major cities.
Crawley has evolved into an economic center in West Sussex, attracting a diverse range of industries and businesses. Its proximity to Gatwick Airport has led to the development of numerous hotels and conference facilities, catering to the needs of business travelers. The Manor Royal Business District, one of the largest industrial estates in the UK, is home to numerous businesses, ranging from small enterprises to multinational corporations.
Crawley's modern infrastructure is evident in its well-planned urban layout and contemporary facilities. The town center boasts a variety of shops, restaurants, and entertainment venues, including the County Mall Shopping Centre. Crawley also offers state-of-the-art leisure centers and recreational facilities, such as K2 Crawley and Tilgate Park, providing ample opportunities for sports and outdoor activities.
Despite its modernization, Crawley has retained elements of its historical heritage. The High Street features several historic buildings, such as the George Hotel, a 16th-century coaching inn, and St. John's Church, a beautiful example of Victorian architecture. Additionally, the nearby village of Ifield retains its rustic charm and offers a glimpse into the town's rural past.
Crawley is blessed with an abundance of green spaces and parks, offering residents and visitors tranquil areas to relax and enjoy nature. Tilgate Park is a popular destination, with its expansive woodlands, lakes, and nature trails. The park also houses a nature center and a walled garden, providing educational and recreational opportunities for all ages.
Crawley offers a vibrant cultural scene, with various events, festivals, and performances throughout the year. The Hawth Theatre and Arts Centre is a prominent venue that hosts a diverse range of performances, including concerts, theatrical productions, and comedy shows. The Crawley Museum Society showcases the town's history and heritage, providing insights into its past.
Crawley is home to numerous educational institutions, offering excellent opportunities for learning and personal development. The town has a selection of primary and secondary schools, as well as Crawley College, which provides further education and vocational courses.
Crawley's community spirit is reflected in the numerous local events, clubs, and societies that bring residents together. The town's multi-cultural population adds to its diverse and inclusive atmosphere, creating a sense of unity and belonging among its residents.
Crawley is a dynamic and thriving town that seamlessly combines modern infrastructure with historical charm. Its excellent transportation links, diverse economic opportunities, and cultural attractions make it an attractive destination for businesses and residents alike. Crawley's commitment to green spaces, community engagement, and educational development contributes to its vibrant and welcoming atmosphere. Whether it's exploring its historical landmarks, enjoying its cultural events, or experiencing its modern amenities, Crawley offers a rich and fulfilling lifestyle for all who call it home.
Also serving Billingshurst

Crawley Window and Door Repairs
Forge Wood Industrial Estate
Gatwick Road
Crawley
RH10 9PG
Tel: 01293 769807
Opening Hours
Mon 08:00 – 18:00
Tuesday 08:00 – 18:00
Wednesday 08:00 – 18:00
Thursday 08:00 – 18:00
Friday 08:00 – 18:00
Saturday 09:00 – 15:00
Sunday – Closed