Window Repair near Reading – Double Glazing Repairs – uPVC Repairs
0118 968 0498

Serving Reading, we are door and window repair experts, we tackle all types of window and door repairs. We specialise in uPVC repairs and offer locksmith and boarding up services
Double Glazed Windows
Double glazed windows account for the majority of the window repair calls we receive and include uPVC windows, aluminium windows and timber windows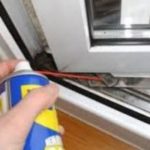 Double glazing repairs pertain to door and window frames and their moving parts such as door handles, window handles, window locks, door locks, including multi-point locks and euro-cylinders, also includes friction stays (window hinges) and door sundries such as letterboxes, door knockers and door panels etc.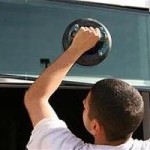 Other than for external damage or breakage, the main reason for replacing double glazed units is due to water ingress between the glass panes causing the glass to become cloudy or misted up. We also carry out glass refurbishment with all types of glass including, toughened and laminated safety glass, feature lead, Georgian and stained glass effects.
While the majority of calls we receive in Reading these days are for window, door and glass repairs, we also supply and install new replacement windows, doors and uPVC door panels
We install a comprehensive range of windows these include;
Casement Windows
These open outwards and account for the majority of replacement windows installed in the UK
Tilt & Turn Windows
This style of window was imported from Europe. Unlike the casement window, it opens inwards, which can present a problem where curtains are fitted. As well as opening inwards there is also the facility to tilt it into the room for ventilation.
Bay Windows
A bay window can be structural or can be added into an existing flat window opening (known as a plant on bay) In the majority of cases bay windows are a combination of casement windows which are coupled together using structural poles or posts. They can also consist of tilt & turn windows as well as doors
Vertical Sliding Sash windows
This style of window was popular in the Victorian and Edwardian eras and is still popular in these older properties, where the homeowner wants to retain the period charm of the property
We supply and install a comprehensive range of doors.

These include;
Casement Doors
These are the everyday external doors you see in residential homes and open inwards or outwards.
French Doors
These comprise a combination of two casement doors, manufactured together in one frame. They can be coupled with windows to make up a french door combination
Patio Doors
These are also known as sliding doors and became popular in the 1970s. They are still as popular today as they were then
Bifold Doors
These have become more and more popular over the years as they fold back against the wall to allow the full opening they are set into to be maximised.
The windows and doors we install are available in the following materials;
Composite Doors
This type of residential door has become the most popular in the Uk for front doors. We have a comprehensive range of styles and colours to choose from
uPVC Windows and Doors
These are still by far the most popular replacement windows and doors in the UK. There are in essence two types of finish either smooth or a grained foiled finish. They are available in a variety of colours and are available in the following configurations;
uPVC Windows
Types we install include, casement windows, tilt & turn windows, bay windows and vertical sliding sash windows
uPVC Doors
Types we install include casement doors, french doors, patio doors and bi-fold doors
Aluminium Windows and Doors
As with uPVC there is a comprehensive range of colours and are available in the following configurations;
Aluminium Windows
We install, casement windows, tilt & turn windows and bay windows
Aluminium Doors
We install, casement doors, french doors, patio doors and bifold doors
Timber Windows and Doors
Supplied in a comprehensive range of finishes and colours, they are available in the following configurations;
Timber Windows
We supply and install, casement windows, bay windows and vertical sliding sash windows
Timber Doors
We supply and install, casement doors, french doors and patio doors
We supply and install replacement uPVC door panels, where the original panel has become damaged or has discoloured or even where the homeowner just wants a new look. Available in a comprehensive range of styles, colours and finishes including both smooth and grained, they also come in a variety of patterned glass choices.
Although most of the work we carry out in Reading is for private house owners we also carry out commercial door and window repairs for housing associations, utility companies, estate agents, letting agents, private landlords and varying other types of businesses.
We cover the RG1, RG2, RG4, RG5, RG6, RG7, RG8, RG10, RG30 and RG31 postcodes and also provide boarding up services for those who have the misfortune of having their property damaged by the weather, burglary or have had their home vandalised.
To view our full range of services, click on the links opposite. If you wish to speak to us you can either call on 0118 968 0498  or fill out the enquiry form opposite
Window Doctor Near You In Reading
Welcome to Window Doctor Reading!
We're delighted to extend a warm welcome as you step into the world of window solutions and expertise. At Window Doctor Reading, we recognize that windows are not just panes of glass; they are essential components of your home, impacting its aesthetics, energy efficiency, and security.
Our primary goal is simple: to ensure your windows are in optimal condition. Whether you're facing misted double glazing, faulty locks, damaged frames, or any other window-related issues, our dedicated team of professionals is here to provide efficient, effective, and budget-friendly solutions.
With years of experience serving the Reading community, we take immense pride in our craftsmanship and unwavering commitment to customer satisfaction. We understand that a comfortable, secure living space is paramount, and we're dedicated to making sure your windows contribute to that experience.
As you navigate our services, you'll discover our comprehensive range, including double glazing repairs, handle replacements, and much more. Our reputation is built on excellence, and we look forward to demonstrating why countless Reading residents trust Window Doctor Reading with their window needs.
Whether you're a homeowner or business owner in Reading, we're here to serve you. Please explore our offerings and don't hesitate to reach out for any window-related concerns you may have. Thank you for choosing Window Doctor Reading, where your windows receive the care they deserve!
Door Glass Repair In Reading
Our Door glass repair is a service that focuses on fixing damaged or broken glass in doors. Whether it's a crack, chip, or shattered glass, door glass repair experts can assess the extent of the damage and determine the best course of action. They have the skills and tools to replace or repair the glass, ensuring the door's integrity and aesthetics are restored. Prompt door glass repair is essential for security, energy efficiency, and maintaining the overall appearance of a property. Hiring professionals for this task ensures a safe and efficient solution, providing peace of mind for homeowners and businesses alike.
Glass Pane Replacement In Reading
Our Glass pane replacement is the process of removing a damaged or broken glass pane from a window, door, or any other glass installation, and installing a new one in its place. This service is essential for maintaining the integrity, functionality, and aesthetics of the glass installation. Whether the glass is cracked, chipped, or shattered, prompt replacement ensures safety, prevents further damage, and restores the clarity of the window or door. Our Professional engineers carefully measure and fit the new glass pane, using high-quality materials to ensure a seamless and durable replacement, providing homeowners with clear and efficient glass surfaces.
Misted Double Glazing Repairs In Reading
Our Misted Double Glazing Repairs in Reading: Clarity, Comfort, and Efficiency Restored
Misted double glazing is a common issue faced by homeowners in Reading. When the seal between the two panes of glass in double-glazed windows fails, condensation and cloudiness can obstruct your view and reduce energy efficiency. That's where our specialized Misted Double Glazing Repairs in Reading come to the rescue.
At Misty Window repairs In Reading, we offer a comprehensive solution to this prevalent problem. Our team of skilled engineers are well versed in diagnosing and repairing misted double glazing efficiently. Instead of the costly and wasteful approach of replacing entire window units, we focus on replacing only the affected pane, restoring clarity and insulation while saving you money.
Our Reading based service is known for its reliability, affordability, and commitment to customer satisfaction. We understand the importance of clear, energy efficient windows in your daily life, and we're dedicated to ensuring your home remains comfortable and aesthetically pleasing.
By addressing misted double glazing promptly, our repairs not only enhance the visual appeal of your home but also contribute to energy savings by improving insulation. Say goodbye to cloudy windows and hello to a brighter, more energy-efficient living space with our Misted Double Glazing Repairs in Reading. We're here to provide the clarity, comfort, and efficiency you deserve.
Home Glass Repair In Reading
Home glass repair is a crucial service for homeowners facing issues with their glass windows, doors, or other glass fixtures. Whether dealing with cracked, chipped, or foggy glass, timely repair helps maintain safety, energy efficiency, and the overall aesthetics of the home. Our Professional engineers assess the damage, provide appropriate solutions, and replace or repair the glass as needed. Home glass repair ensures a comfortable and visually appealing living environment, preventing further damage and potential hazards. By seeking reliable and experienced glass repair services, homeowners can preserve the quality and functionality of their glass installations for years to come.
Glaziers And Glazing Services In Reading
Our Glaziers and glazing services are essential professionals in the construction and maintenance industries, specializing in the installation, repair, and replacement of glass in various applications. Our skilled artisans work with a wide range of glass products, including windows, doors, mirrors, glass partitions, shower enclosures, and more.
When it comes to new construction or renovation projects, glaziers play a crucial role in bringing natural light into spaces and enhancing the aesthetic appeal of buildings. They carefully measure, cut, and install glass to fit precisely into frames or openings, ensuring a seamless and secure fit. Glaziers also offer various types of glass, such as safety glass for enhanced security, energy-efficient glass to improve insulation, and decorative glass for unique design elements.
Glazing services extend beyond installation, as glaziers are also equipped to provide repairs and maintenance. Whether it's a cracked window, fogged glass, or broken mirrors, glaziers can efficiently assess the damage and carry out necessary repairs to restore the functionality and appearance of glass features.
In addition to residential properties, glaziers cater to commercial and industrial clients as well. They may work on large glass facades for office buildings, storefronts for retail establishments, or glass partitions for office spaces, contributing to modern and sophisticated architectural designs.
The expertise of our glaziers is backed by their knowledge of different glass types, installation techniques, and adherence to safety regulations. Whether it's a small residential window replacement or a complex commercial glazing project, glaziers and glazing services play a pivotal role in creating visually appealing, functional, and safe spaces for individuals and businesses alike.
Sash Window Repair Specialists In Reading
Sash window repairs are essential for maintaining the charm and functionality of traditional wooden sash windows, commonly found in older properties. Over time, sash windows may suffer from wear and tear, including issues like rotten frames, broken cords, or damaged glazing. Our Sash window repair specialists have the expertise to assess and address these problems, ensuring the windows operate smoothly and efficiently. We can repair or replace damaged components, such as sashes, pulleys, and weights, while also renovating the window frames to preserve their original aesthetics.
For UPVC sash windows, which offer a modern twist on the classic design, there are specialized repair services focused on the unique mechanisms they use. UPVC sash windows typically have a spring-loaded or spiral balance system instead of the traditional cord and weight setup. Repairing these mechanisms requires specific knowledge and skills, as they are different from conventional sash windows.
Our UPVC sash window repair specialists can diagnose issues with the springs, balances, or other components that affect the window's smooth operation. We can replace faulty parts, lubricate the mechanisms, and adjust the tension to ensure the sashes can be easily opened and closed. These repairs not only restore the functionality of the windows but also contribute to energy efficiency, as well-fitted and functioning UPVC sash windows can help improve insulation and reduce drafts.
In conclusion, both traditional wooden sash windows and modern UPVC sash windows benefit from the expertise of skilled repair specialists. Our knowledge and experience ensure that these windows can be restored to their former glory, providing homeowners with beautiful, functional, and energy-efficient windows that stand the test of time.
Double Glazing Window Locks Replacement In Reading
Double glazing window locks replacement is a crucial service to ensure the security and safety of a property. Double glazing windows are designed to enhance insulation and reduce energy loss, but their effectiveness can be compromised if the locks are faulty or outdated. Over time, window locks can wear out due to frequent use, exposure to the elements, or attempted break-ins.
When considering double glazing window locks replacement, homeowners should prioritize the expertise of professionals. Lock replacement specialists can assess the condition of the existing locks and recommend suitable replacements that align with the specific window design and security needs.
Upgrading to more advanced and secure locking systems can significantly enhance the overall security of the property. Modern double glazing window locks may include multi-point locking systems, which distribute the locking points along the window frame, making it harder for intruders to force open the window.
Apart from bolstering security, replacing window locks can also improve the ease of use and functionality of the windows. Smooth and properly functioning locks allow for effortless operation, ensuring that homeowners can easily open, close, and lock their windows without any hassle.
In conclusion, double glazing window locks replacement is an essential service for homeowners looking to enhance the security and functionality of their windows. By seeking the assistance of professionals, individuals can ensure that the chosen replacement locks are compatible with their double glazing windows and provide a higher level of protection, contributing to peace of mind and a secure living environment.
Window Hinge Repairs And Replacement In Reading
UPVC window hinge repairs and replacement are vital services to maintain the functionality and security of UPVC windows. Hinges in UPVC windows can wear out over time, leading to issues like difficulty in opening or closing the windows, misalignment, or even complete failure. Repairing or replacing the hinges ensures smooth operation and a proper seal, preventing drafts and enhancing energy efficiency. UPVC window hinge specialists have the expertise to identify faulty hinges, carry out repairs, or recommend suitable replacements if necessary. Timely hinge repairs and replacements help extend the lifespan of UPVC windows and contribute to a comfortable and secure living environment.
Door Lock Repairs And Replacement In Reading
Door lock repairs and replacement are essential services to ensure the security and functionality of doors in homes and businesses. Over time, door locks can become damaged, worn out, or susceptible to break-ins, compromising the safety of the property. Professional locksmiths and door hardware experts can assess the condition of the locks and perform necessary repairs to restore their effectiveness. In cases where the locks are beyond repair or outdated, replacement becomes necessary. Upgrading to modern, high-security locks can significantly enhance the protection of the property. Prompt door lock repairs and replacements provide peace of mind, knowing that the doors are secure and providing optimal access control.
Cat Flap Installers And Fitters In Reading
Cat flap fitters and installers in Reading are specialized professionals catering to the needs of pet owners in the area. These experts have the knowledge and experience to efficiently install cat flaps in various types of doors and walls, allowing cats to move freely in and out of homes. Whether it's a traditional wooden door or a modern UPVC door, cat flap fitters in Reading can handle the installation with precision, ensuring a secure and snug fit.
Reading's cat flap fitters offer a range of cat flap options, including different sizes, locking mechanisms, and energy-efficient designs. They can advise pet owners on the most suitable cat flap for their specific requirements, considering factors such as the cat's size, behavior, and the location of the installation.
With their expertise, cat flap fitters in Reading provide a convenient and safe solution for pet owners, allowing their feline companions to enjoy the outdoors while maintaining control over their movements.
About Reading
Reading, a vibrant town situated in Berkshire, England, is a place with a rich history, diverse culture, and a thriving community. Known for its beautiful riverside setting, charming architecture, and green spaces, Reading offers a perfect blend of historical heritage and modern amenities. As a major commercial and cultural hub, the town attracts residents and visitors alike, providing a plethora of experiences to explore and enjoy.
Historical Heritage:
Reading's history dates back to the Roman period, with evidence of settlements and trade activities found in the area. The town's name itself is derived from the Old English term "Reada Ingas," meaning "the people of Reada," reflecting its early origins. Throughout the centuries, Reading has been an important center for trade, commerce, and industry.
Reading Abbey, founded by King Henry I in the 12th century, stands as a significant historical landmark. The abbey was once a prominent religious and cultural institution, housing the tomb of King Henry I and serving as the burial place of several medieval monarchs. Today, the ruins of Reading Abbey continue to captivate visitors, providing a glimpse into the town's medieval past.
Culture and Arts:
Reading boasts a lively cultural scene, with a variety of cultural events, music festivals, and art exhibitions throughout the year. The Reading Festival, one of the UK's most popular music festivals, draws music enthusiasts from around the world. The town's arts venues, such as The Hexagon and South Street Arts Centre, host a diverse range of performances, from theater productions and comedy shows to live music and dance performances.
Reading's literary heritage is also noteworthy, with the town being the birthplace of the famous author Jane Austen. The Jane Austen Reading Room in the Reading Central Library celebrates her life and works, attracting literature enthusiasts and Austen fans alike.
Parks and Green Spaces:
Reading is blessed with several parks and green spaces, offering residents and visitors a tranquil retreat from the urban hustle and bustle. Forbury Gardens, with its beautiful gardens, water features, and historic abbey ruins, is a popular spot for relaxation and picnics. Prospect Park, Palmer Park, and Christchurch Meadows are also well-loved green spaces, providing opportunities for outdoor activities and family outings.
Economy and Education:
Reading's economy is thriving, with a diverse range of industries contributing to its prosperity. The town is known for its strong presence in technology, finance, and retail sectors, attracting businesses and professionals from around the world.
Reading is also home to several educational institutions, including the University of Reading, which ranks among the top universities in the UK. The town's strong education system ensures that students have access to quality education at all levels.
Transport and Connectivity:
Reading's strategic location, just 40 miles west of London, makes it a convenient destination for commuters. The town benefits from excellent transport links, including direct rail services to London Paddington, making it a popular choice for those working in the capital.
Conclusion:
Reading, with its rich history, vibrant culture, and picturesque surroundings, is a town that offers a diverse range of experiences for its residents and visitors. From exploring historical landmarks and attending cultural events to enjoying green spaces and educational opportunities, Reading provides a fulfilling and dynamic lifestyle. With its thriving economy, convenient transport links, and strong sense of community, Reading continues to attract people from all walks of life, making it a welcoming and exciting place to live, work, and explore.
Reading Window and Door Repairs
Robert Cort Industrial Estate
Britten Road
Reading
RG2 0AU
TEL: 0118 968 0498
Opening Hours
Mon 08:00 – 18:00
Tuesday 08:00 – 18:00
Wednesday 08:00 – 18:00
Thursday 08:00 – 18:00
Friday 08:00 – 18:00
Saturday 09:00 – 15:00
Sunday – Closed