Window Repair near Cambridge – Double Glazing Repairs – uPVC Repairs
01223 650463

Serving Cambridge, we are door and window repair experts, we tackle all types of window and door repairs. We specialise in uPVC repairs and offer locksmith and boarding up services
Double Glazed Windows
Double glazed windows account for the majority of the window repair calls we receive and include uPVC windows, aluminium windows and timber windows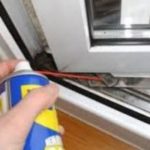 Double glazing repairs pertain to door and window frames and their moving parts such as door handles, window handles, window locks, door locks, including multi-point locks and euro-cylinders, also includes friction stays (window hinges) and door sundries such as letterboxes, door knockers and door panels etc.
Window Lock Repairs In Cambridge
Our Window lock repairs and mechanism replacement services in Cambridge are essential for homeowners seeking to enhance the security, safety, and functionality of their windows. Windows, while providing natural light and ventilation, can be vulnerable entry points if their locks and mechanisms are compromised.
Common window lock problems include jammed or broken locks, difficulty in opening or closing windows, or issues with the locking mechanisms. These issues not only affect security but can also impact energy efficiency and the overall convenience of using windows.
Our Local services in Cambridge specialize in diagnosing and repairing various types of window locks, including sash locks, casement locks, and sliding locks. They can also recommend and install upgraded locking mechanisms to improve home security. Modern window locks often feature enhanced security features, such as keyless entry options, child safety locks, and anti-pick or anti-drill mechanisms.
Addressing window lock issues promptly ensures that windows remain secure against intruders and function smoothly for ventilation and natural light. Additionally, proper window locks contribute to better insulation, helping homeowners save on energy costs.
In summary, window lock repairs and mechanism replacement services in Cambridge offer homeowners peace of mind by ensuring that their windows are secure, energy-efficient, and easy to use. These services are crucial for maintaining the overall safety and comfort of homes in the Cambridge area.
Window Handle Repairs And Replacement
Window handle repairs and replacement services are essential for maintaining the functionality, security, and aesthetics of windows in homes and buildings. Window handles, though seemingly small components, play a vital role in allowing users to open and close windows with ease while providing security against unauthorized access.
Over time, window handles can become loose, damaged, or even broken due to wear and tear or attempted break-ins. These issues can result in windows that are difficult to operate or that fail to lock securely. Prompt attention to window handle problems is crucial to ensure the safety and convenience of your space.
Our Professional repair and replacement services offer solutions for a wide range of window handle issues. We  can assess the condition of existing handles and determine whether repairs are possible or if replacement is necessary. Window handle replacements often include upgrading to more secure or stylish options, such as key-locking handles or handles with advanced security features.
Properly functioning window handles not only enhance the overall usability of windows but also contribute to energy efficiency by ensuring a tight seal when closed. Furthermore, aesthetically pleasing and well-maintained handles can improve the appearance of your windows and interior spaces.
Window handle repairs and replacement services are essential for homeowners and building managers to ensure the security, functionality, and visual appeal of their windows. Timely attention to these issues can prevent further damage and enhance the overall comfort and safety of a space.
Window Hinge Repairs
Window hinge repairs are a crucial aspect of maintaining the functionality and security of windows in homes and buildings. Hinges, often overlooked components, enable windows to open and close smoothly, ensuring proper ventilation and access. However, over time, window hinges can wear out, become damaged, or corrode due to exposure to the elements, leading to issues like sagging windows, difficulty in opening or closing, and compromised security.
Professional window hinge repair services specialize in diagnosing and addressing these problems. They can identify whether the hinges require repairs, adjustments, or complete replacement. In cases where replacement is necessary, they can recommend suitable hinge options, ensuring that the new hinges are compatible with the window frame and design.
Timely window hinge repairs not only restore ease of operation but also contribute to energy efficiency by ensuring a proper seal when the window is closed. This is particularly important in both residential and commercial settings to prevent drafts and maintain indoor comfort.
Overall, window hinge repairs are essential for ensuring the long-term functionality and security of windows. They extend the lifespan of the windows, save on potential replacement costs, and enhance the overall comfort and safety of the space.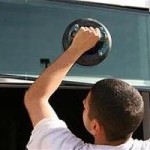 Other than for external damage or breakage, the main reason for replacing double glazed units is due to water ingress between the glass panes causing the glass to become cloudy or misted up. We also carry out glass refurbishment with all types of glass including, toughened and laminated safety glass, feature lead, Georgian and stained glass effects.
While the majority of calls we receive in Cambridge these days are for window, door and glass repairs, we also supply and install new replacement windows, doors and uPVC door panels
Replacing And Repairing Misted Double Glazing Near You In Cambridge
Misted double glazing refers to the phenomenon where condensation or fog appears between the two panes of glass in double-glazed windows. This issue is not only unsightly but also indicative of a problem with the window's seal, potentially leading to reduced energy efficiency and even structural damage. Replacing or repairing misted double glazing is crucial to restore the window's performance and appearance.
One common cause of misted double glazing is a failed seal. Over time, the sealant that keeps the space between the glass panes airtight can degrade, allowing moisture to infiltrate. This moisture then condenses within the window, leading to the misting effect. In some cases, this can also indicate that the window's desiccant (a drying agent) is saturated and no longer effective.
To address misted double glazing, homeowners have two primary options: repair or replacement.
Repair: In some instances, it may be possible to repair misted double glazing. A professional window technician can drill small holes into the window's spacer bar and insert a drying agent to remove the moisture. Once the moisture is removed, the holes are sealed. This approach is more cost-effective than full replacement and can be suitable for windows with minimal damage.
Replacement: When the damage is extensive, or if the window frames or hardware are also deteriorating, a full replacement of the double-glazed unit is often the best solution. Replacement allows for the installation of a new, energy-efficient, and properly sealed unit, ensuring long-term performance and appearance.
Both repair and replacement should be carried out by experienced professionals to guarantee the effectiveness and longevity of the fix. Addressing misted double glazing promptly not only improves the aesthetics of the windows but also restores their energy efficiency, which can lead to reduced heating and cooling costs and a more comfortable indoor environment.
We install a comprehensive range of windows these include;
Casement Windows
These open outwards and account for the majority of replacement windows installed in the UK
Tilt & Turn Windows
This style of window was imported from Europe. Unlike the casement window, it opens inwards, which can present a problem where curtains are fitted. As well as opening inwards there is also the facility to tilt it into the room for ventilation.
Bay Windows
A bay window can be structural or can be added into an existing flat window opening (known as a plant on bay) In the majority of cases bay windows are a combination of casement windows which are coupled together using structural poles or posts. They can also consist of tilt & turn windows as well as doors
Vertical Sliding Sash windows
This style of window was popular in the Victorian and Edwardian eras and is still popular in these older properties, where the homeowner wants to retain the period charm of the property
We supply and install a comprehensive range of doors.

These include;
Casement Doors
These are the everyday external doors you see in residential homes and open inwards or outwards.
French Doors
These comprise a combination of two casement doors, manufactured together in one frame. They can be coupled with windows to make up a french door combination
Patio Doors
These are also known as sliding doors and became popular in the 1970s. They are still as popular today as they were then
Bifold Doors
These have become more and more popular over the years as they fold back against the wall to allow the full opening they are set into to be maximised.
The windows and doors we install are available in the following materials;
Composite Doors
This type of residential door has become the most popular in the Uk for front doors. We have a comprehensive range of styles and colours to choose from
uPVC Windows and Doors
These are still by far the most popular replacement windows and doors in the UK. There are in essence two types of finish either smooth or a grained foiled finish. They are available in a variety of colours and are available in the following configurations;
uPVC Windows
Types we install include, casement windows, tilt & turn windows, bay windows and vertical sliding sash windows
uPVC Doors
Types we install include casement doors, french doors, patio doors and bi-fold doors
Aluminium Windows and Doors
As with uPVC there is a comprehensive range of colours and are available in the following configurations;
Aluminium Windows
We install, casement windows, tilt & turn windows and bay windows
Aluminium Doors
We install, casement doors, french doors, patio doors and bifold doors
Timber Windows and Doors
Supplied in a comprehensive range of finishes and colours, they are available in the following configurations;
Timber Windows
We supply and install, casement windows, bay windows and vertical sliding sash windows
Timber Doors
We supply and install, casement doors, french doors and patio doors
We supply and install replacement uPVC door panels, where the original panel has become damaged or has discoloured or even where the homeowner just wants a new look. Available in a comprehensive range of styles, colours and finishes including both smooth and grained, they also come in a variety of patterned glass choices.
Although most of the work we carry out in Cambridge is for private house owners we also carry out commercial door and window repairs for housing associations, utility companies, estate agents, letting agents, private landlords and varying other types of businesses.
We cover the CB1, CB2, CB3, CB4 and CB5 postcodes. We also provide boarding up services for those who have the misfortune of having their property damaged by the weather, burglary or have had their home vandalised.
To view our full range of services, click on the links opposite. If you wish to speak to us you can either call on 01223 650463 or fill out the enquiry form opposite
Upvc Door Repairs In Cambridge
UPVC door repairs in Cambridge offer homeowners a cost-effective and practical solution for addressing issues with their UPVC doors. UPVC doors are popular for their durability, energy efficiency, and low maintenance requirements, but like any other door type, they can encounter problems over time.
Our Local repair services in Cambridge specialize in diagnosing and fixing a range of UPVC door issues. These can include problems with hinges, handles, locks, and even issues like drafts, condensation, or misalignment. By addressing these problems promptly, homeowners can ensure that their UPVC doors continue to provide security and energy efficiency.
Our UPVC door repair professionals in Cambridge are skilled in working with various UPVC door styles and designs, ensuring that we can tackle the specific needs of each homeowner. We often carry replacement parts, such as hinges, locks, and handles, to provide efficient and convenient repairs.
Choosing UPVC door repair services in Cambridge can extend the lifespan of your doors, saving you the cost and hassle of a full replacement. Plus, it contributes to better home security and energy efficiency, which is particularly important in Cambridge's climate.
In summary, UPVC door repairs in Cambridge offer homeowners a practical way to maintain the functionality and appearance of their doors, ensuring they continue to provide security and insulation while extending their overall lifespan.
Upvc Door Lock Repairs And Replacement Mechanisms
UPVC door lock repairs and replacement mechanisms play a crucial role in maintaining the security and functionality of UPVC doors. UPVC doors are widely favored for their durability, energy efficiency, and low maintenance, but issues with locks can arise due to wear and tear or attempted break-ins.
Lock-related problems with UPVC doors can include misalignment, jamming, or complete failure of the locking mechanism. These issues compromise the security of a property, making prompt repairs or replacement essential. UPVC door lock repair services specialize in diagnosing and resolving these problems, ensuring that the door locks function as intended.
In cases where the locks are beyond repair or need upgrading for enhanced security, replacement mechanisms are available. Modern UPVC door locks often come with advanced features, such as multi-point locking systems and anti-snap cylinders, which provide superior protection against burglaries. Our Professional locksmiths and door repair experts can recommend and install these replacement mechanisms, customizing security solutions to meet the homeowner's specific needs.
Regular maintenance and occasional lock upgrades can help homeowners safeguard their properties effectively while prolonging the lifespan of their UPVC doors. By addressing lock issues promptly and investing in reliable replacement mechanisms, homeowners can enjoy peace of mind knowing their doors are secure and functional.
Patio Door Repairs Near You In Cambridge
Our Patio door repairs in Cambridge offer homeowners a convenient solution to address common issues with their sliding or hinged patio doors. Cambridge, known for its picturesque landscapes and beautiful homes, often features patio doors that allow residents to enjoy the scenic outdoors. However, over time, these doors may face wear and tear, leading to problems like damaged tracks, malfunctioning locks, or foggy glass panes.
Our Local repair services in Cambridge specialize in diagnosing and fixing these issues efficiently. We offer a range of services, including track realignment, roller replacement, handle and lock repairs, and glass pane replacement. These repairs not only enhance the functionality of patio doors but also improve energy efficiency and security.
Our Cambridge patio door repair professionals typically have experience working with various door materials, such as wood, vinyl, aluminium, and fiberglass, ensuring that they can address the specific needs of each homeowner. Prompt repairs can prevent further damage and extend the lifespan of the patio doors, ultimately saving homeowners from costly replacements.
By choosing our patio door repair services in Cambridge, residents can continue to enjoy their outdoor spaces with peace of mind, knowing that their doors are in excellent working condition and complementing the beauty of their homes.
Cambridge Cat Flap Fitters and Installation
Our cat flap fitters and installation services offer a convenient and efficient solution for pet owners looking to provide their feline companions with the freedom to come and go as they please while maintaining the security and energy efficiency of their homes.
Cat flaps, also known as cat doors, enable cats to access the outdoors independently, reducing the need for constant human intervention. Our team of experienced cat flap fitters specializes in professionally installing these devices in various types of doors and walls, ensuring a seamless integration that aligns with your home's aesthetics.
Our services encompass a range of cat flap installation options, including microchip-activated cat flaps for added security, magnetic locking mechanisms, and manual flaps. We work closely with homeowners to select the most suitable cat flap type based on their specific needs and preferences.
By opting for professional cat flap installation, pet owners can enjoy several benefits. These include increased convenience for both pets and owners, reduced wear and tear on doors, improved energy efficiency by minimizing drafts, and enhanced security through the use of microchip-activated locking systems.
Our cat flap fitters prioritize precision and attention to detail to ensure airtight and secure installations. Whether it's a simple installation or a more complex project involving custom-built cat doors, we are committed to providing high-quality services that prioritize the comfort and well-being of your furry family members. With our expertise, homeowners can rest assured that their homes remain pet-friendly without compromising on safety, energy efficiency, or aesthetics.
About Cambridge
Cambridge, a world-renowned city in the heart of Cambridgeshire, England, is a place of academic excellence, historical grandeur, and timeless charm. Famous for its prestigious university and picturesque landscapes, Cambridge has a rich history that spans centuries. As a center of learning, innovation, and culture, the city has left an indelible mark on the world and continues to attract students, scholars, and visitors from all corners of the globe.
At the heart of Cambridge's identity lies its prestigious University of Cambridge, established in 1209. The university is one of the oldest and most esteemed institutions of higher education in the world, with a legacy that includes numerous Nobel laureates, renowned scientists, writers, and thinkers. The university is made up of numerous colleges, each with its own unique history and architecture.
Cambridge is famously known for its stunning riverside views along the River Cam, where punters skillfully navigate traditional flat-bottomed boats known as punts. The Backs, a series of beautifully landscaped gardens that run along the riverside, offer a tranquil setting for leisurely walks and picnics. The iconic views of the college buildings, reflected in the serene waters of the river, create a picture-perfect scene that has inspired artists and visitors for generations.
Cambridge is steeped in history, evident in its impressive architecture and historical landmarks. The King's College Chapel, with its magnificent fan-vaulted ceiling and stunning stained glass windows, is a marvel of Gothic architecture and a must-visit site for tourists. Other notable landmarks include the Great St Mary's Church, the Mathematical Bridge, and the Fitzwilliam Museum, which houses an extensive collection of art and artifacts from around the world.
Beyond its academic achievements, Cambridge boasts a vibrant cultural and arts scene. The city hosts a variety of cultural events, music festivals, and theatrical performances throughout the year. The Cambridge Corn Exchange is a popular venue for concerts and live entertainment, attracting both local and international artists.
The Cambridge Folk Festival, held annually in Cherry Hinton Hall, is one of the oldest and most renowned folk festivals in the world, drawing music enthusiasts from far and wide. For literary enthusiasts, the Cambridge Literary Festival offers a chance to engage with renowned authors and intellectuals.
Cambridge is a city that values its green spaces and parks. Apart from the picturesque Backs, the city is surrounded by beautiful parks and gardens. Jesus Green, Parker's Piece, and Midsummer Common are just a few of the green spaces where residents and visitors can relax, play sports, or simply enjoy the outdoors.
Cambridge's excellent transport links make it easily accessible from various parts of the UK. The city has a well-connected railway station with direct services to London and other major cities. Additionally, Cambridge is well-served by the M11 motorway, providing easy road access to London and other parts of England.
Cambridge, a city steeped in history, academic excellence, and natural beauty, is a truly remarkable destination. From its world-renowned university and iconic college buildings to its tranquil riverside and vibrant cultural scene, the city has a unique charm that captivates all who visit. Cambridge continues to be a hub of intellectual curiosity, innovation, and creativity, making it a place of immense significance on the world stage. With its timeless appeal and blend of tradition and modernity, Cambridge stands as a shining gem in the cultural and academic landscape of England and beyond.
Cambridge Window and Door Repairs
Coldhams Road Industrial Estate
Coldhams Road
Cambridge
CB1 3EW
TEL: 01223 650463
Opening Hours
Mon 08:00 – 18:00
Tuesday 08:00 – 18:00
Wednesday 08:00 – 18:00
Thursday 08:00 – 18:00
Friday 08:00 – 18:00
Saturday 09:00 – 15:00
Sunday – Closed