Window Repair near Peterborough – Double Glazing Repairs
01733 286921

Serving Peterborough, we are door and window repair experts, we tackle all types of window and door repairs. We specialise in uPVC repairs and offer locksmith and boarding up services
Double Glazed Windows
Double glazed windows account for the majority of the window repair calls we receive and include uPVC windows, aluminium windows and timber windows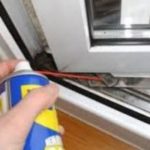 Double glazing repairs pertain to door and window frames and their moving parts such as door handles, window handles, window locks, door locks, including multi-point locks and euro-cylinders, also includes friction stays (window hinges) and door sundries such as letterboxes, door knockers and door panels etc.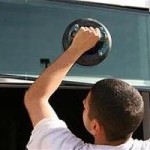 Other than for external damage or breakage, the main reason for replacing double glazed units is due to water ingress between the glass panes causing the glass to become cloudy or misted up. We also carry out glass refurbishment with all types of glass including, toughened and laminated safety glass, feature lead, Georgian and stained glass effects.
While the majority of calls we receive in Peterborough these days are for window, door and glass repairs, we also supply and install new replacement windows, doors and uPVC door panels
We install a comprehensive range of windows these include;
Casement Windows
These open outwards and account for the majority of replacement windows installed in the UK
Tilt & Turn Windows
This style of window was imported from Europe. Unlike the casement window, it opens inwards, which can present a problem where curtains are fitted. As well as opening inwards there is also the facility to tilt it into the room for ventilation.
Bay Windows
A bay window can be structural or can be added into an existing flat window opening (known as a plant on bay) In the majority of cases bay windows are a combination of casement windows which are coupled together using structural poles or posts. They can also consist of tilt & turn windows as well as doors
Vertical Sliding Sash windows
This style of window was popular in the Victorian and Edwardian eras and is still popular in these older properties, where the homeowner wants to retain the period charm of the property
We supply and install a comprehensive range of doors.

These include;
Casement Doors
These are the everyday external doors you see in residential homes and open inwards or outwards.
French Doors
These comprise a combination of two casement doors, manufactured together in one frame. They can be coupled with windows to make up a french door combination
Patio Doors
These are also known as sliding doors and became popular in the 1970s. They are still as popular today as they were then
Bifold Doors
These have become more and more popular over the years as they fold back against the wall to allow the full opening they are set into to be maximised.
The windows and doors we install are available in the following materials;
Composite Doors
This type of residential door has become the most popular in the Uk for front doors. We have a comprehensive range of styles and colours to choose from
uPVC Windows and Doors
These are still by far the most popular replacement windows and doors in the UK. There are in essence two types of finish either smooth or a grained foiled finish. They are available in a variety of colours and are available in the following configurations;
uPVC Windows
Types we install include, casement windows, tilt & turn windows, bay windows and vertical sliding sash windows
uPVC Doors
Types we install include casement doors, french doors, patio doors and bi-fold doors
Aluminium Windows and Doors
As with uPVC there is a comprehensive range of colours and are available in the following configurations;
Aluminium Windows
We install, casement windows, tilt & turn windows and bay windows
Aluminium Doors
We install, casement doors, french doors, patio doors and bifold doors
Timber Windows and Doors
Supplied in a comprehensive range of finishes and colours, they are available in the following configurations;
Timber Windows
We supply and install, casement windows, bay windows and vertical sliding sash windows
Timber Doors
We supply and install, casement doors, french doors and patio doors
We supply and install replacement uPVC door panels, where the original panel has become damaged or has discoloured or even where the homeowner just wants a new look. Available in a comprehensive range of styles, colours and finishes including both smooth and grained, they also come in a variety of patterned glass choices.
Although most of the work we carry out in Peterborough is for private house owners we also carry out commercial door and window repairs for housing associations, utility companies, estate agents, letting agents, private landlords and varying other types of businesses.
We cover the PE1, PE2, PE3, PE4, PE5, PR6, PR7 and PE8 postcodes. We also provide boarding up services for those who have the misfortune of having their property damaged by the weather, burglary or have had their home vandalised.
To view our full range of services, click on the links opposite. If you wish to speak to us you can either call on 01733 286921 or fill out the enquiry form opposite
Misted Double Glazing Repaired And Replaced In Peterborough
Misted double glazing is a common issue in Peterborough, impacting both the clarity and energy efficiency of homes. Our Misted Double Glazing Repairs in Peterborough offer an effective solution. We prioritize transparency in pricing and use high-quality materials, ensuring long-lasting results. By addressing misted double glazing, we not only enhance visibility but also promote energy efficiency, reducing heating costs. In Peterborough, where clarity and comfort matter, our repair services provide homeowners with a cost-effective solution to enjoy their living spaces to the fullest.
Repairs of misty glass in Peterborough refer to the process of fixing or addressing issues with glass surfaces that have become misted or fogged. Misted glass typically occurs in double-glazed or insulated windows when moisture or condensation becomes trapped between the glass panes, resulting in a cloudy or hazy appearance. The repairs are aimed at restoring the clarity and functionality of the glass.
Here is an overview of the repairs of misty glass:
Assessment: The process begins with a thorough assessment of the misted glass to determine the extent of the issue and identify any underlying causes. This evaluation helps in planning the appropriate repair method.
Quality Materials: To maintain the integrity of the repair, high-quality replacement glass and sealing materials may be used to ensure the longevity and efficiency of the glass.
Skilled Workmen: Repairs of misty glass are performed by experienced engineers who use precise techniques and materials to achieve lasting results.
Energy Efficiency: The goal of these repairs is not only to restore clarity but also to maximize the energy efficiency of the glass. This helps in reducing heat loss during cold weather and maintaining a comfortable indoor environment.
Repairs of misted glass are a cost-effective solution to address the issue without the need for complete window or glass replacement. It's important to have these repairs conducted by professionals who have the expertise and equipment to ensure a successful outcome.
The process can vary depending on the severity of the misting and the type of window or glass involved. Timely repairs are essential to prevent further damage, including condensation buildup, mold growth, and potential structural issues.
Window Doctor Near You In Peterborough
Window Doctor Peterborough: Your Trusted Partner for Window Repairs and Solutions
In the picturesque city of Peterborough, residents take pride in their homes, and windows play a crucial role in enhancing both aesthetics and functionality. When windows encounter issues like condensation, drafts, or damaged frames, it's essential to have a reliable partner to address these concerns promptly and efficiently. That partner is none other than Window Doctor Peterborough.
With a reputation for excellence and a commitment to serving the local community, Our Window Doctor Peterborough has become the go-to source for all your window repair and maintenance needs. Whether you're facing misted double glazing, faulty locks, or broken window handles, our  team of skilled professionals is dedicated to providing top-tier solutions.
Conservatory Repairs In Peterborough
Conservatories are popular additions to homes in Peterborough, providing a versatile and light-filled space that connects the indoors with the outdoors. However, like any other part of a property, conservatories may require occasional repairs to maintain their functionality, aesthetics, and energy efficiency. Whether it's addressing leaks, fixing damaged frames, or addressing condensation issues, professional repairs to conservatories in Peterborough are essential to enhance their durability and comfort. This article explores the common issues faced by conservatories, the importance of timely repairs, and the benefits of seeking professional services.
Common Issues with Conservatories:
Leaks and Water Damage: Leaks are a common problem in conservatories, especially during heavy rains. Damaged or worn seals around windows and doors, as well as roof leaks, can result in water ingress, leading to water damage to the interior and compromising the structural integrity of the conservatory.
Damaged Frames and Glass: Conservatory frames, typically made of uPVC, wood, or aluminum, may become damaged over time due to weather exposure or accidental impact. Cracked or broken glass panes also require immediate attention to ensure the safety and security of the conservatory.
Condensation and Ventilation Issues: Condensation can build up on the interior surfaces of the conservatory, leading to a damp and uncomfortable environment. Inadequate ventilation can exacerbate the problem, leading to potential issues with mold growth and deterioration of materials.
Roof Problems: The conservatory roof is exposed to the elements, and issues such as leaking roofs, slipped roof panels, or roof vents not closing properly can affect the conservatory's comfort and energy efficiency.
Importance of Timely Repairs:
Timely repairs to conservatories are crucial for several reasons:
Preventing Further Damage: Addressing minor issues promptly can prevent them from developing into more significant and costly problems in the future. Timely repairs can help avoid structural damage and protect the overall integrity of the conservatory.
Energy Efficiency: A well-maintained conservatory with proper insulation and sealing contributes to energy efficiency in the home. Leaks and drafts can lead to heat loss during winters and increased energy consumption for climate control.
Comfort and Usability: A conservatory that is well-maintained and free of issues provides a comfortable and usable space for relaxation, entertainment, and leisure. Proper ventilation and temperature control contribute to a pleasant environment year-round.
Aesthetics: Repairs to damaged frames, glass, and roof panels ensure that the conservatory maintains its aesthetic appeal, enhancing the overall appearance of the property.
Benefits of Professional Repairs:
Professional repairs to conservatories in Peterborough offer several benefits:
Expertise and Experience: Our Qualified technicians have the expertise and experience to identify the root cause of issues and provide effective solutions. They can assess the condition of the conservatory and recommend appropriate repairs.
High-Quality Materials: Our Reputable repair services use high-quality materials and components to ensure the longevity and performance of the conservatory.
Comprehensive Solutions: Our Professional repair services offer comprehensive solutions to address various issues, including leaks, condensation, damaged frames, and roof problems.
Customization: Each conservatory may have unique requirements, and professional repair services can tailor their solutions to meet the specific needs of the conservatory.
Our professional repairs to conservatories in Peterborough are essential for maintaining their durability, comfort, and aesthetics. Timely repairs prevent further damage, enhance energy efficiency, and ensure a pleasant and usable space for homeowners. By seeking reputable and experienced repair services, residents of Peterborough can enjoy fully functional and visually appealing conservatories that add value to their properties.
About Peterborough
Peterborough is a vibrant and historic city located in the East of England, approximately 75 miles north of London. Known for its rich history, diverse culture, and growing economy, Peterborough has become an appealing destination for residents and visitors alike. With its blend of historical landmarks, modern amenities, and scenic landscapes, Peterborough offers a unique and dynamic experience.
Historical Heritage:
The history of Peterborough dates back to Roman times when it served as an important settlement known as "Medeshamstede." Over the centuries, the city evolved into a center for religious significance, and the Peterborough Cathedral stands as a testament to its medieval past. This magnificent cathedral, with its impressive Gothic architecture, is one of the finest examples of Norman craftsmanship in England. It houses the remains of Catherine of Aragon, the first wife of King Henry VIII, adding to its historical significance.
Another prominent historical landmark in Peterborough is Burghley House, a grand stately home located just outside the city. Built in the 16th century, Burghley House is renowned for its splendid architecture, opulent interiors, and picturesque gardens, making it a popular attraction for history enthusiasts and visitors.
Cultural Diversity:
Peterborough is known for its cultural diversity, with a significant population of different ethnicities and backgrounds. The city's multicultural atmosphere is reflected in its various festivals, events, and cuisines. The annual Diwali Festival of Lights, Chinese New Year celebrations, and Italian and Caribbean festivals showcase the city's cultural vibrancy and inclusivity.
The Key Theatre and The Cresset are venues that host a diverse range of performances, including plays, concerts, dance shows, and comedy acts, catering to different tastes and interests within the community.
Economic Growth:
Peterborough has experienced significant economic growth in recent years, making it an attractive location for businesses and investors. The city's strategic location and excellent transportation links have contributed to its development as a major economic hub in the region. With easy access to London, Cambridge, and other key cities, Peterborough offers opportunities for commerce, trade, and employment.
The city's shopping scene is thriving, with the Queensgate Shopping Centre providing a wide range of retail options, from well-known brands to independent boutiques. The city center also features a bustling market, offering fresh produce, clothing, and various goods.
Green Spaces and Nature:
Despite its urban development, Peterborough boasts several green spaces and nature reserves, providing opportunities for outdoor recreation and relaxation. Ferry Meadows Country Park, situated by the River Nene, is a popular destination for families and nature enthusiasts. With its lakes, meadows, and woodlands, the park offers scenic walking trails, cycling paths, and wildlife watching opportunities.
Education and Research:
Peterborough places a strong emphasis on education, with a range of primary and secondary schools, as well as colleges and the Peterborough Regional College, offering further education opportunities. The city is also home to Anglia Ruskin University's Peterborough campus, providing higher education options for students.
In addition to education, Peterborough has a growing reputation as a center for research and innovation. The city is home to the Allia Future Business Centre, which supports social ventures and startups focused on sustainability and social impact.
Transportation and Connectivity:
Peterborough benefits from excellent transportation links, making it well-connected to various destinations. The city's railway station offers direct services to London, Cambridge, Birmingham, and other major cities. Additionally, Peterborough is easily accessible by road, with the A1(M) and A47 providing convenient access to the national road network.
Peterborough is a city with a rich historical heritage, cultural diversity, and a promising future. From its majestic cathedral and stately homes to its vibrant cultural scene and growing economy, the city offers a dynamic and fulfilling lifestyle for residents and visitors alike. Whether exploring its historical landmarks, enjoying its diverse festivals, or taking in the scenic beauty of its green spaces, Peterborough continues to captivate the hearts of those who call it home and those who come to explore its abundant charms.
Peterborough Window and Door Repairs
Saville Road Industrial Estate
Saville Road
Peterborough
PE3 7PR
TEL: 01733 286921
Opening Hours
Mon 08:00 – 18:00
Tuesday 08:00 – 18:00
Wednesday 08:00 – 18:00
Thursday 08:00 – 18:00
Friday 08:00 – 18:00
Saturday 09:00 – 15:00
Sunday – Closed