Basildon Double Glazing Repairs – uPVC Window Specialists
01268 502300

Serving Basildon, we are door and window repair experts, we tackle all types of window and door repairs. We specialise in uPVC repairs and offer locksmith and boarding up services
Double glazed windows account for the majority of the window repair calls we receive and include uPVC windows, aluminium windows and timber windows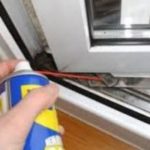 Double glazing repairs pertain to door and window frames and their moving parts such as door handles, window handles, window locks, door locks, including multi-point locks and euro-cylinders, also includes friction stays (window hinges) and door sundries such as letterboxes, door knockers and door panels etc.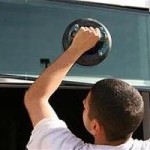 Other than for external damage or breakage, the main reason for replacing double glazed units is due to water ingress between the glass panes causing the glass to become cloudy or misted up. We also carry out glass refurbishment with all types of glass including, toughened and laminated safety glass, feature lead, Georgian and stained glass effects.
While the majority of calls we receive in Basildon these days are for window, door and glass repairs, we also supply and install new replacement windows, doors and uPVC door panels
We install a comprehensive range of windows these include;
Casement Windows
These open outwards and account for the majority of replacement windows installed in the UK
Tilt & Turn Windows
This style of window was imported from Europe. Unlike the casement window, it opens inwards, which can present a problem where curtains are fitted. As well as opening inwards there is also the facility to tilt it into the room for ventilation.
Bay Windows
A bay window can be structural or can be added into an existing flat window opening (known as a plant on bay) In the majority of cases bay windows are a combination of casement windows which are coupled together using structural poles or posts. They can also consist of tilt & turn windows as well as doors
Vertical Sliding Sash windows
This style of window was popular in the Victorian and Edwardian eras and is still popular in these older properties, where the homeowner wants to retain the period charm of the property
We supply and install a comprehensive range of doors.

These include;
Casement Doors
These are the everyday external doors you see in residential homes and open inwards or outwards.
French Doors
These comprise a combination of two casement doors, manufactured together in one frame. They can be coupled with windows to make up a french door combination
Patio Doors
These are also known as sliding doors and became popular in the 1970s. They are still as popular today as they were then
Bifold Doors
These have become more and more popular over the years as they fold back against the wall to allow the full opening they are set into to be maximised.
The windows and doors we install are available in the following materials;
Composite Doors
This type of residential door has become the most popular in the Uk for front doors. We have a comprehensive range of styles and colours to choose from
uPVC Windows and Doors
These are still by far the most popular replacement windows and doors in the UK. There are in essence two types of finish either smooth or a grained foiled finish. They are available in a variety of colours and are available in the following configurations;
uPVC Windows
Types we install include, casement windows, tilt & turn windows, bay windows and vertical sliding sash windows
uPVC Doors
Types we install include casement doors, french doors, patio doors and bi-fold doors
Aluminium Windows and Doors
As with uPVC there is a comprehensive range of colours and are available in the following configurations;
Aluminium Windows
We install, casement windows, tilt & turn windows and bay windows
Aluminium Doors
We install, casement doors, french doors, patio doors and bifold doors
Timber Windows and Doors
Supplied in a comprehensive range of finishes and colours, they are available in the following configurations;
Timber Windows
We supply and install, casement windows, bay windows and vertical sliding sash windows
Timber Doors
We supply and install, casement doors, french doors and patio doors
We supply and install replacement uPVC door panels, where the original panel has become damaged or has discoloured or even where the homeowner just wants a new look. Available in a comprehensive range of styles, colours and finishes including both smooth and grained, they also come in a variety of patterned glass choices.
Although most of the work we carry out in Basildon is for private house owners we also carry out commercial door and window repairs for housing associations, utility companies, estate agents, letting agents, private landlords and varying other types of businesses.
We cover the SS13-SS16 postcodes and also provide boarding up services for those who have the misfortune of having their property damaged by the weather, burglary or have had their home vandalised.
To view our full range of services, click on the links opposite. If you wish to speak to us you can either call on 01268 502300 or fill out the enquiry form opposite
Misted Double Glazing Repairs Near You In Basildon
Misted double glazing is a common concern for homeowners in Basildon, as it is in many regions with varying weather patterns. This issue arises when the seal between the two panes of glass in a double-glazed window deteriorates, allowing moisture to seep in and create condensation between the layers. This not only obstructs your view but also undermines the insulation properties of the window, leading to reduced energy efficiency.
In Basildon's climate, where temperature and humidity levels can fluctuate, misted double glazing can be a recurring problem. Fortunately, professional services specializing in misted double glazing repairs and replacements are readily available.
Misted double glazing repair services in Basildon offer a cost-effective and eco-friendly solution. Instead of replacing the entire window unit, these experts can often replace only the affected pane of glass, restoring the window's clarity and insulation properties. This approach not only saves homeowners money but also reduces waste, which aligns with modern sustainability practices.
When choosing misted double glazing repair in Basildon, our Experienced professionals will assess the extent of the issue, recommend the most suitable solution, and execute the repair or replacement with precision.
Addressing misted double glazing promptly provides several advantages for Basildon homeowners. Firstly, it restores clear, energy-efficient windows, enhancing the aesthetics and comfort of their homes. Secondly, it can lead to lower energy bills by improving insulation and preventing drafts, which is especially important during the colder months in the UK.
Misted double glazing repair and replacement services in Basildon offer an effective solution to a common issue faced by homeowners in the area. Opting for a reputable and experienced provider ensures that your windows are restored to their optimal condition, improving both the visual appeal and energy efficiency of your home. Don't let misted double glazing obstruct your view or compromise your comfort; seek professional repair services to enjoy the benefits of clear, efficient windows once again.
Patio Door Repairs In Basildon
Our Patio Door Repair services in Basildon are your trusted solution for restoring the functionality, security, and aesthetics of your patio doors. In a town where outdoor living spaces are cherished, we understand the significance of having well-maintained patio doors that seamlessly connect your indoor and outdoor environments.
Over time, patio doors can encounter wear and tear due to weather, usage, or accidents. When this happens, our team of skilled engineers in Basildon are here to breathe new life into your patio doors. We specialize in repairing various types of patio doors, including sliding, folding, and hinged options.
Our repair process begins with a thorough assessment of the damage or issues affecting your patio doors. We then provide you with a transparent and competitive quote. Once approved, our experienced professionals use high-quality replacement parts and expert techniques to restore your doors to their original condition.
Not only do our patio door repairs enhance the functionality of your doors, but they also improve energy efficiency and security, ensuring your home remains comfortable and safe year-round. Plus, our attention to detail ensures a visually pleasing result that seamlessly integrates with your home's aesthetics.
In Basildon, where outdoor living spaces are an extension of your home, our patio door repair services are invaluable. We take pride in our prompt response, top-notch craftsmanship, and commitment to customer satisfaction, making us the go-to choice for patio door repairs in the area.
Cat Flap Installers And Installation In Basildon
Our Cat flap installers in Basildon offer a convenient solution for pet owners seeking to provide their feline friends with easy access to the outdoors. Our engineers specialize in the installation of cat flaps, a small door-like device that allows cats to come and go as they please, without the need for constant human intervention.
Basildon, a vibrant town in Essex, is home to numerous cat lovers who appreciate the benefits of cat flaps. Installing a cat flap not only gives cats the freedom to explore the outdoors and exercise their natural instincts but also provides peace of mind to pet owners who can avoid the hassle of opening and closing doors for their furry companions.
Our Experienced cat flap installers in Basildon understand the unique needs of pet owners and their cats. We can recommend the right type of cat flap, whether it's a simple manual one or a more advanced electronic version with microchip recognition. Our professionals ensure that the installation process is smooth and secure, minimizing any damage to the door or wall where the flap is placed.
Our cat flap installers and installation services in Basildon cater to the growing demand for pet-friendly solutions in this thriving community. They make life easier for both cats and their owners, fostering a happier and healthier environment for all.
Conservatory Roof Repairs In Basildon
Our Conservatory Roof Repair services in Basildon are the answer to conservatory owners' dreams, ensuring your cherished space remains a comfortable and beautiful oasis year-round. In a town known for its love of conservatories, we understand the importance of maintaining these spaces to the highest standard.
Conservatory roofs can be vulnerable to damage over time, whether due to weather, leaks, or general wear and tear. Our dedicated team of experts in Basildon specializes in diagnosing and repairing conservatory roof issues promptly and effectively.
We begin by conducting a comprehensive assessment of your conservatory roof, identifying any problems or weaknesses. Our transparent pricing ensures you know exactly what to expect before we commence repairs. With a wealth of experience and access to high-quality materials, we then execute the necessary repairs with precision and care.
Our goal is not only to fix the immediate issues but also to enhance your conservatory's overall performance. Our repairs improve insulation, prevent leaks, and maintain a comfortable temperature throughout the year, saving you energy and ensuring your conservatory remains a space you can enjoy in all seasons.
In Basildon, where conservatories are a cherished addition to many homes, our Conservatory Roof Repair services are renowned for their professionalism and reliability. We take pride in transforming damaged roofs into pristine, efficient, and aesthetically pleasing structures that enhance your living experience.
Fascia And Soffit Replacement In Basildon
Our fascia and soffit replacement services in Basildon are the epitome of quality, reliability, and professionalism. As a town known for its picturesque homes and well-kept neighbourhoods, we understand the importance of maintaining the exterior of your property, and our services are tailored to meet those needs.
Fascias and soffits play a crucial role in safeguarding your home's structural integrity. They protect against the elements, preventing moisture from seeping into your roof and walls. Our team of skilled engineers are well-versed in the art of fascia and soffit replacement, using only top-grade materials to ensure durability and longevity.
When you choose our services, you're not just investing in the immediate protection of your property; you're also enhancing its curb appeal. We offer a range of styles and finishes to match your aesthetic preferences, seamlessly blending the replacement with your home's architecture.
What sets us apart in Basildon is our commitment to customer satisfaction. We provide transparent quotes, adhere to timelines, and conduct our replacements with minimal disruption to your daily life. Our expert team ensures every detail is attended to, leaving you with a refreshed, weather-resistant, and visually appealing home.
With our fascia and soffit replacement services in Basildon, you're not just getting a functional upgrade; you're securing the future of your property in a town that values its housing standards.
Gutters Repairs And Guttering Replacement In Basildon
Our Gutter Repair and Replacement services in Basildon are your solution to maintaining the integrity of your property. In a town where heavy rainfall is not uncommon, properly functioning gutters are essential to protect your home from water damage.
Over time, gutters can deteriorate, become clogged, or develop leaks, putting your property at risk. Our team of skilled engineers in Basildon specialize in diagnosing and resolving gutter issues efficiently and effectively.
We begin with a thorough inspection of your gutters to identify any problems or weaknesses. Whether it's a minor repair or a complete replacement, we provide transparent quotes tailored to your specific needs and budget.
Our gutter repair services focus on fixing leaks, replacing damaged sections, and ensuring proper drainage to prevent water buildup. If replacement is necessary, we offer a range of materials and styles to suit your property's aesthetics and functional requirements.
Properly functioning gutters are crucial for protecting your home's foundation, siding, and landscaping from water damage. Our services not only enhance your property's longevity but also contribute to its curb appeal.
In Basildon, where unpredictable weather is a part of life, our Gutter Repair and Replacement services are highly regarded for their professionalism and reliability. We take pride in safeguarding your home against water-related issues, ensuring your peace of mind and the longevity of your property.
Emergency Boarding Up Services In Basildon
When disaster strikes in Basildon, our emergency boarding up services stand as your first line of defense against further damage and security breaches. We understand that accidents, break-ins, or natural disasters can occur at any time, leaving your property vulnerable and in need of immediate protection.
Our team of skilled professionals in Basildon is on call 24/7, ready to respond swiftly to your emergency boarding up needs. Whether it's a shattered window, a damaged door, or any other situation compromising your property's security, we arrive promptly with the tools and expertise to secure your premises.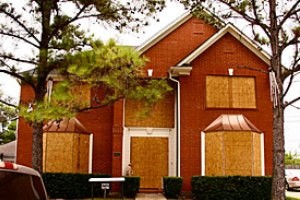 Security and safety are our top priorities. We use high-quality materials and techniques to ensure that your property is effectively shielded from unauthorized access, weather, and other potential hazards. Our temporary board-up solutions are not just about preventing further damage; they also provide you with peace of mind during a stressful time.
What sets our emergency boarding up services apart in Basildon is our commitment to professionalism and reliability. We prioritize your safety and aim to minimize disruption to your life. Our transparent pricing and efficient service delivery make us a trusted choice for homeowners and businesses alike.
In times of crisis, you need a partner you can rely on. Our emergency boarding up services in Basildon are here to safeguard your property and your peace of mind, providing you with the support you need when you need it most.
About Basildon
Located in the county of Essex, England, Basildon is a vibrant and diverse town with a fascinating blend of history and contemporary developments. Over the years, it has transformed from a post-war New Town into a hub of culture, commerce, and community, making it an appealing destination for residents and visitors alike.
Basildon's roots can be traced back to the aftermath of World War II when the British government initiated a program to build new towns to accommodate the growing population and alleviate the pressures on major cities. Basildon was designated as one of these "New Towns" in 1949, with a vision to create a modern, purpose-built community. The town was designed with a focus on functional architecture and efficient infrastructure, providing residents with access to amenities and green spaces.
One of the town's most significant landmarks is the Basildon Town Centre, a bustling commercial area that serves as the heart of the community. The Town Centre features a mix of shops, restaurants, cafes, and entertainment venues, attracting locals and visitors alike. The Eastgate Shopping Centre, a large indoor mall, offers a wide array of retail options, while the nearby markets add a touch of traditional charm.
Beyond the commercial district, Basildon boasts numerous green spaces, parks, and recreational facilities, providing ample opportunities for residents to enjoy outdoor activities. The expansive Gloucester Park, with its picturesque lake, is a popular spot for leisurely walks and family outings. Additionally, the Wat Tyler Country Park offers a slice of nature, boasting wildlife, walking trails, and educational centers, perfect for a day of exploration.
The town also takes pride in its thriving arts and culture scene. The Towngate Theatre, a modern venue with a diverse program of live performances, including plays, concerts, and comedy shows, enriches the cultural life of Basildon. Moreover, the Basildon Heritage Trail allows visitors to delve into the town's history, exploring various historical landmarks and learning about its evolution over the years.
Basildon is a community that values its residents' well-being and fosters a strong sense of togetherness. It hosts numerous events and festivals throughout the year, encouraging locals to come together, celebrate, and embrace their shared heritage. These events showcase the town's cultural diversity and foster a spirit of unity among its inhabitants.
The town's accessibility is another key factor in its appeal. With excellent transportation links, including railway connections to London and nearby towns, Basildon offers easy access to employment opportunities, education, and leisure activities. This accessibility has contributed to the town's economic growth, attracting businesses and investments to the area.
Furthermore, Basildon's educational institutions play a vital role in shaping its future. The town is home to a range of schools, colleges, and vocational training centers, ensuring that its younger generation receives a high-quality education and ample opportunities to pursue their passions.
Despite its many positive attributes, Basildon, like any other town, faces its share of challenges. Issues such as urban development, traffic congestion, and maintaining a delicate balance between progress and preserving its unique identity require ongoing attention and collaboration between the local authorities and the community.
Basildon is a town that beautifully marries its rich heritage with modernity. From its post-war New Town origins to its present-day dynamic and diverse community, Basildon offers a wealth of opportunities, amenities, and cultural experiences for its residents and visitors. With its evolving landscape, strong community spirit, and commitment to growth and prosperity, Basildon continues to write its compelling story as a town worth exploring and calling home.
Basildon Window and Door Repairs
Yardley Business Park
Luckyn Lane
Basildon
SS14  3GL
Tel: 01268 502300
Opening Hours
Mon 08:00 – 18:00
Tuesday 08:00 – 18:00
Wednesday 08:00 – 18:00
Thursday 08:00 – 18:00
Friday 08:00 – 18:00
Saturday 09:00 – 15:00
Sunday – Closed