Rayleigh Double Glazing Repairs – uPVC Window Specialists
01268 502138

Serving Rayleigh, we are door and window repair experts, we tackle all types of window and door repairs. We specialise in uPVC repairs and offer locksmith and boarding up services
Double Glazed Windows
Double glazed windows account for the majority of the window repair calls we receive and include uPVC windows, aluminium windows and timber windows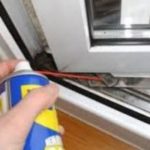 Double glazing repairs pertain to door and window frames and their moving parts such as door handles, window handles, window locks, door locks, including multi-point locks and euro-cylinders, also includes friction stays (window hinges) and door sundries such as letterboxes, door knockers and door panels etc.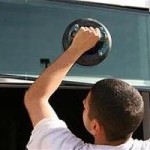 Other than for external damage or breakage, the main reason for replacing double glazed units is due to water ingress between the glass panes causing the glass to become cloudy or misted up. We also carry out glass refurbishment with all types of glass including, toughened and laminated safety glass, feature lead, Georgian and stained glass effects.
While the majority of calls we receive in Rayleigh these days are for window, door and glass repairs, we also supply and install new replacement windows, doors and uPVC door panels
We install a comprehensive range of windows these include;
Casement Windows
These open outwards and account for the majority of replacement windows installed in the UK
Tilt & Turn Windows
This style of window was imported from Europe. Unlike the casement window, it opens inwards, which can present a problem where curtains are fitted. As well as opening inwards there is also the facility to tilt it into the room for ventilation.
Bay Windows
A bay window can be structural or can be added into an existing flat window opening (known as a plant on bay) In the majority of cases bay windows are a combination of casement windows which are coupled together using structural poles or posts. They can also consist of tilt & turn windows as well as doors
Vertical Sliding Sash windows
This style of window was popular in the Victorian and Edwardian eras and is still popular in these older properties, where the homeowner wants to retain the period charm of the property
We supply and install a comprehensive range of doors.

These include;
Casement Doors
These are the everyday external doors you see in residential homes and open inwards or outwards.
French Doors
These comprise a combination of two casement doors, manufactured together in one frame. They can be coupled with windows to make up a french door combination
Patio Doors
These are also known as sliding doors and became popular in the 1970s. They are still as popular today as they were then
Bifold Doors
These have become more and more popular over the years as they fold back against the wall to allow the full opening they are set into to be maximised.
The windows and doors we install are available in the following materials;
Composite Doors
This type of residential door has become the most popular in the Uk for front doors. We have a comprehensive range of styles and colours to choose from
uPVC Windows and Doors
These are still by far the most popular replacement windows and doors in the UK. There are in essence two types of finish either smooth or a grained foiled finish. They are available in a variety of colours and are available in the following configurations;
uPVC Windows
Types we install include, casement windows, tilt & turn windows, bay windows and vertical sliding sash windows
uPVC Doors
Types we install include casement doors, french doors, patio doors and bi-fold doors
Aluminium Windows and Doors
As with uPVC there is a comprehensive range of colours and are available in the following configurations;
Aluminium Windows
We install, casement windows, tilt & turn windows and bay windows
Aluminium Doors
We install, casement doors, french doors, patio doors and bifold doors
Timber Windows and Doors
Supplied in a comprehensive range of finishes and colours, they are available in the following configurations;
Timber Windows
We supply and install, casement windows, bay windows and vertical sliding sash windows
Timber Doors
We supply and install, casement doors, french doors and patio doors
We supply and install replacement uPVC door panels, where the original panel has become damaged or has discoloured or even where the homeowner just wants a new look. Available in a comprehensive range of styles, colours and finishes including both smooth and grained, they also come in a variety of patterned glass choices.
Although most of the work we carry out in Rayleigh is for private house owners we also carry out commercial door and window repairs for housing associations, utility companies, estate agents, letting agents, private landlords and varying other types of businesses.
We cover the SS6 postcode and also provide boarding up services for those who have the misfortune of having their property damaged by the weather, burglary or have had their home vandalised.
Misted Double Glazing Repairs In Rayleigh
In Rayleigh, where homeowners value both the functionality and aesthetics of their properties, misted double glazing and glass issues can be a significant concern. Misted or fogged windows not only obstruct the view but can also indicate reduced energy efficiency. Our Misted Double Glazing and Glass Repairs in Rayleigh are dedicated to addressing these concerns, ensuring that your windows remain crystal clear, efficient, and visually appealing.
The Importance of Misted Double Glazing and Glass Repairs:
Visibility: Misted or fogged windows hinder your view and affect the ambiance of your home. Clear windows create a brighter and more inviting atmosphere.
Energy Efficiency: Misted windows often indicate compromised seals, leading to heat loss and drafts. Repairing these issues helps maintain a comfortable and energy-efficient home.
Preventing Further Damage: Timely repairs prevent the problem from worsening, potentially avoiding condensation buildup and structural damage.
Our Comprehensive Misted Double Glazing and Glass Repair Services:
Thorough Inspection: Our process begins with a detailed examination of the misted double glazing or glass to determine the extent of the issue and any underlying causes.
Transparent Pricing: After assessment, we provide a clear and comprehensive quote outlining the scope of necessary repairs and associated costs.
Quality Materials: We use high-quality replacement glass to ensure the longevity and efficiency of your windows.
Skilled Technicians: Our experienced technicians perform precise repairs, utilizing top-quality materials and techniques for lasting results.
Energy Efficiency: Our repairs aim to maximize energy efficiency, contributing to a comfortable and cost-effective home.
Why Choose Our Misted Double Glazing and Glass Repairs Services?
Expertise: Our professional team has extensive experience in misted double glazing and glass repairs, ensuring that we can address your specific needs effectively.
Customization: We offer tailored solutions recognizing that every home is unique.
Transparency: We prioritize open communication and transparency throughout the entire process, from inspection to repair.
Quality Assurance: We stand behind the quality of our materials and workmanship, ensuring long-lasting repairs that enhance your home's functionality and appearance.
Customer Satisfaction: Your satisfaction is our top priority. We strive to provide a hassle-free experience and ensure you're delighted with the results.
In Rayleigh, where homeowners cherish both comfort and aesthetics, our Misted Double Glazing and Glass Repairs Services are a trusted choice. We are committed to restoring clarity and efficiency to your windows, ensuring your home remains a haven of clarity, efficiency, and beauty.
To view our full range of services, click on the links opposite. If you wish to speak to us you can either call on 01268 502138 or fill out the enquiry form opposite
About Rayleigh
Rayleigh is a picturesque market town located in the county of Essex, England. Situated in the southeastern part of the country, Rayleigh is known for its historical significance, charming character, and a strong sense of community. With a history dating back centuries, the town boasts a unique blend of old-world charm and modern amenities, making it an attractive destination for residents and visitors alike.
History and Heritage: Rayleigh's history can be traced back to the medieval period when it was mentioned in the Domesday Book of 1086 as "Raleigh." Throughout the centuries, the town flourished as an agricultural and market center, with its weekly market dating back to the 13th century. The town's historical significance is evident through its well-preserved architecture, including timber-framed buildings and historic landmarks.
One of the prominent landmarks in Rayleigh is Rayleigh Windmill, a Grade II listed building. Originally built in 1809, the windmill has been carefully restored and now serves as a museum, offering visitors a glimpse into the town's milling history. Another notable site is Rayleigh Castle, though now mostly in ruins, it stands as a testament to the town's medieval past and attracts history enthusiasts.
Community and Events: Rayleigh is renowned for its strong sense of community, and the town takes pride in hosting a variety of events and festivals throughout the year. The annual Rayleigh Lights Switch-On event marks the beginning of the festive season, with the town adorned with Christmas lights and decorations. The Rayleigh Arts Festival is another popular event that showcases local talents in music, art, and drama.
The Rayleigh Town Museum plays a significant role in preserving the town's heritage and fostering a sense of community. The museum features exhibitions and artifacts that highlight Rayleigh's history, allowing visitors to delve into its rich past.
Leisure and Recreation: For those seeking leisure and recreation, Rayleigh offers ample opportunities to explore the surrounding natural beauty. The nearby Rayleigh Mount provides a tranquil escape and a chance to enjoy scenic views of the town. The King George's Playing Field, located at the heart of Rayleigh, is a beloved recreational space for residents of all ages, featuring playgrounds, sports facilities, and green areas for picnics and relaxation.
The town also boasts several pubs, restaurants, and cafes, providing a diverse range of dining experiences for both locals and visitors. From traditional English pubs to international cuisine, Rayleigh's culinary scene caters to a variety of tastes.
Education and Economy: Rayleigh is home to several primary and secondary schools, making it an attractive location for families. The town's commitment to education is evident through its schools' achievements and facilities, providing a nurturing environment for young learners.
Economically, Rayleigh benefits from a mix of independent retailers, local businesses, and larger commercial enterprises. The weekly market remains a vibrant feature of the town's economy, attracting locals and visitors alike to explore the array of stalls offering fresh produce, crafts, and more.
Transportation and Connectivity: Rayleigh's strategic location provides convenient transportation options for residents and commuters. The town has good road links, with the A127 and A130 connecting it to nearby towns and cities. Rayleigh is also well-served by public transportation, with regular train services running to London Liverpool Street, making it an attractive location for those who work in the city but prefer a more relaxed suburban lifestyle.
Rayleigh, Essex, is a town that exudes historical richness, community spirit, and a charming character. With its well-preserved heritage, vibrant events, and beautiful surroundings, Rayleigh offers a delightful blend of the old and the new, making it a wonderful place to live, visit, and explore. Whether strolling through its medieval streets or enjoying the modern amenities, Rayleigh has something to offer everyone who seeks a taste of quintessential English charm.
Rayleigh Window and Door Repairs
Brook Road
Brook Road Industrial Estate
Rayleigh
SS6 7XL
TEL: 01268 502138
Opening Hours
Mon 08:00 – 18:00
Tuesday 08:00 – 18:00
Wednesday 08:00 – 18:00
Thursday 08:00 – 18:00
Friday 08:00 – 18:00
Saturday 09:00 – 15:00
Sunday – Closed