Double Glazing Repairs in Caterham – uPVC Window Specialists
01883 759395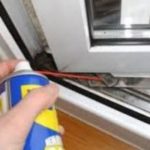 Serving Caterham and surrounding areas, Caterham Window and Door Repairs, are your go-to source for all things related to double glazing repairs! If you're a homeowner in the Caterham area and find yourself in need of expert assistance with your windows or doors, look no further. Our team of skilled professionals is here to ensure that your double glazing stays looking its best and functioning flawlessly.
Double glazing has become increasingly popular over the years due to its numerous benefits. From improved insulation and energy efficiency to enhanced security and noise reduction, it's no wonder why so many homeowners have chosen this option for their homes. However, like any other part of your property, double glazed windows and doors may require maintenance or repairs from time to time.
We will explore the various aspects of double glazing repairs offered by Caterham Window and Door Repairs. Whether you're dealing with a faulty window mechanism or a damaged door frame, our experts are equipped with the knowledge and skills needed to tackle any repair job efficiently. So let's dive right in!
A little about Caterham Window and Door Repairs
At Caterham Window and Door Repairs, we take pride in providing top-notch services to homeowners in the Caterham area. With years of experience in the industry, our team has developed a reputation for excellence and customer satisfaction. We understand that your windows and doors are not just functional elements of your home but also contribute to its aesthetic appeal.
When it comes to double glazing repairs, our engineers have the expertise to handle a wide range of issues. From minor adjustments and fixes to more complex repairs, we can restore your windows and doors back to their optimal condition. Our engineers are trained in identifying common problems such as draughts, condensation build-up, faulty locking mechanisms, or damaged glass.
We believe in providing personalized solutions tailored to meet the unique needs of each customer. Whether you're dealing with a small crack on your window pane or need complete replacement for a broken door frame, we will assess the situation thoroughly before recommending the most cost-effective and efficient solution.
Our goal is not only to repair any damage but also improve the overall performance of your double glazing system. By addressing underlying issues and ensuring proper insulation and functionality, we aim to enhance energy efficiency while reducing noise pollution from outside sources.
With Caterham Window and Door Repairs, you can expect prompt service without compromising on quality. We prioritize customer satisfaction above all else and strive to exceed expectations with every project we undertake. So if you're facing any issues with your double glazing system – big or small – don't hesitate to reach out! Our friendly team is ready to assist you with all your window and door repair needs.
Double Glazing Repairs
If you have double glazing in your home, you may already know the many benefits it offers. From increased energy efficiency to noise reduction, double glazing is a popular choice for homeowners. However, like any other part of your home, your double glazing may experience wear and tear over time.
When it comes to double glazing repairs, it's important to address issues as soon as they arise. One common problem with double glazed windows is condensation between the panes. This can occur when the window seals fail or become damaged. Fortunately, this issue can be remedied by replacing the window seals.
Another common issue with double glazed windows is draughts. If you notice cold air coming through gaps around your windows, it's time to consider repairs. Draughty windows not only decrease comfort but also increase energy bills.
In addition to window repairs, door repairs are also essential for maintaining a secure and efficient home. Over time, doors can become misaligned or develop faults in their locking mechanisms. These issues should be addressed promptly to ensure that your home remains safe and secure.
Sometimes, however, more extensive repair work is needed – such as window glass replacement due to cracks or breakages caused by accidents or extreme weather conditions.
In conclusion—regular maintenance and timely repairs are crucial for keeping your double glazing in top condition! By addressing issues promptly and seeking professional help when needed from experts like Caterham Window and Door Repairs—you can extend the lifespan of your windows and doors while enjoying all the benefits of having well-maintained double glazing!
Window Repairs
When it comes to maintaining the comfort and efficiency of your home, window repairs are a crucial aspect that should not be overlooked. Whether you have cracked glass, faulty seals, or malfunctioning hardware, addressing these issues promptly can save you from costly energy bills and potential security risks.
One common issue with windows is condensation between the panes. This occurs when the sealant around the glazing unit fails, allowing moisture to seep in. Not only does this compromise the insulation properties of your windows but it also obstructs your view. By calling on professionals who specialize in double glazing repairs, they can assess the situation and recommend a suitable solution.
Another problem that many homeowners face is drafty windows. These gaps allow cold air to enter during winter months and warm air to escape in summer months. With professional window repair services, you can have these drafts sealed properly using high-quality materials that will ensure long-lasting results.
In addition to repairing existing windows, experts in window repairs can also provide advice on upgrading to more energy-efficient options. They can guide you through selecting new frames and glass technology that will enhance insulation capabilities while reducing noise pollution from outside.
By investing in timely window repairs, you not only improve the functionality of your home but also enhance its aesthetic appeal and value. Don't let minor issues escalate into major problems – trust experienced professionals for all your window repair needs!
Door Repairs
When it comes to your home, the condition of your doors plays a crucial role in both aesthetics and security. Over time, wear and tear can lead to various issues with your doors that require immediate attention. Caterham Window and Door Repairs are experts in door repairs, ensuring that your doors are functioning properly and looking their best.
One common issue with doors is misalignment. This can cause difficulty in opening or closing the door smoothly. Our team of professionals at Caterham Window and Door Repairs have the expertise to realign any misaligned doors, restoring their functionality.
Another problem we often encounter is damaged hinges or handles. Worn-out hinges can make it difficult to open or close the door without squeaking or sticking. Similarly, broken handles not only affect the appearance of your door but also compromise its security. Our skilled engineers can repair or replace faulty hinges and handles promptly.
In addition to these issues, weatherstripping around the door may become worn out over time, leading to drafts and energy loss. Our team can replace old weatherstripping with new ones that provide better insulation for your home.
With our professional door repair services at Caterham Window and Door Repairs, you don't have to worry about compromising on style or security when facing problems with your doors!
Window Glass Replacement
When it comes to double glazing repairs, one of the most common issues faced by homeowners is a damaged or broken double glazed unit. Whether it's due to an accident, extreme weather conditions, or simply wear and tear over time, having a broken or damaged window can be both inconvenient and unsafe.
At Caterham Window and Door Repairs, we understand the importance of prompt and efficient window glass replacement. Our team of skilled engineers is experienced in dealing with all types of glass repairs for double glazed windows. From double glazed units that have condensation (misted up glass sealed unit) or cracks to shattered panes, we have the expertise to get your windows looking as good as new.
However, if the damage is severe or compromises the integrity of the window unit, our team will recommend a full replacement. We work with high-quality materials that meet industry standards to ensure durability and energy efficiency.
Once our engineers have assessed your situation and provided you with options for window glass replacement, they will proceed with measuring up for a new double glazed unit. If the existing sealed unit has been broken they will make it safe by removing and broken shards. They will then install a new double glazed unit that fits snugly into place while ensuring proper insulation against drafts and noise.
With our attention to detail and commitment to customer satisfaction, you can trust us to deliver exceptional results on every job. Our goal is not just fixing your windows but also enhancing their functionality and appearance.
Caterham Window and Door Repairs offers reliable solutions for all your double glazing repair needs – including window repairs, door repairs, and professional window glass replacement. Don't let damaged windows compromise your comfort or security any longer! Get in touch with us today for expert assistance in restoring your home's beauty while improving its energy efficiency. Trust Caterham Window and Door Repairs for all your double glazing
We cover the CR3 postcode If you wish to speak to us you can either call on 01883 759395 or fill out the enquiry form opposite
We also cover Oxted
Caterham Window and Door Repairs
Paddock Barn Farm
Godstone Road
Caterham
CR3 6SF
TEL: 01883 759395
Opening Hours
Mon 08:00 – 18:00
Tuesday 08:00 – 18:00
Wednesday 08:00 – 18:00
Thursday 08:00 – 18:00
Friday 08:00 – 18:00
Saturday 09:00 – 15:00
Sunday – Closed