Chelmsford Double Glazing Repairs – uPVC Window Specialists
01245 697545

Serving Chelmsford, we are door and window repair experts, we tackle all types of window and door repairs. We specialise in uPVC repairs and offer locksmith and boarding up services
Double glazed windows account for the majority of the window repair calls we receive and include uPVC windows, aluminium windows and timber windows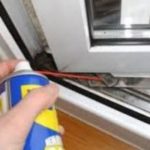 Double glazing repairs pertain to door and window frames and their moving parts such as door handles, window handles, window locks, door locks, including multi-point locks and euro-cylinders, also includes friction stays (window hinges) and door sundries such as letterboxes, door knockers and door panels etc.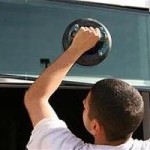 Other than for external damage or breakage, the main reason for replacing double glazed units is due to water ingress between the glass panes causing the glass to become cloudy or misted up. We also carry out glass refurbishment with all types of glass including, toughened and laminated safety glass, feature lead, Georgian and stained glass effects.
While the majority of calls we receive in Chelmsford these days are for window, door and glass repairs, we also supply and install new replacement windows, doors and uPVC door panels
We install a comprehensive range of windows these include;
Casement Windows
These open outwards and account for the majority of replacement windows installed in the UK
Tilt & Turn Windows
This style of window was imported from Europe. Unlike the casement window, it opens inwards, which can present a problem where curtains are fitted. As well as opening inwards there is also the facility to tilt it into the room for ventilation.
Bay Windows
A bay window can be structural or can be added into an existing flat window opening (known as a plant on bay) In the majority of cases bay windows are a combination of casement windows which are coupled together using structural poles or posts. They can also consist of tilt & turn windows as well as doors
Vertical Sliding Sash windows
This style of window was popular in the Victorian and Edwardian eras and is still popular in these older properties, where the homeowner wants to retain the period charm of the property
We supply and install a comprehensive range of doors.

These include;
Casement Doors
These are the everyday external doors you see in residential homes and open inwards or outwards.
French Doors
These comprise a combination of two casement doors, manufactured together in one frame. They can be coupled with windows to make up a french door combination
Patio Doors
These are also known as sliding doors and became popular in the 1970s. They are still as popular today as they were then
Bifold Doors
These have become more and more popular over the years as they fold back against the wall to allow the full opening they are set into to be maximised.
The windows and doors we install are available in the following materials;
Composite Doors
This type of residential door has become the most popular in the Uk for front doors. We have a comprehensive range of styles and colours to choose from
uPVC Windows and Doors
These are still by far the most popular replacement windows and doors in the UK. There are in essence two types of finish either smooth or a grained foiled finish. They are available in a variety of colours and are available in the following configurations;
uPVC Windows
Types we install include, casement windows, tilt & turn windows, bay windows and vertical sliding sash windows
uPVC Doors
Types we install include casement doors, french doors, patio doors and bi-fold doors
Aluminium Windows and Doors
As with uPVC there is a comprehensive range of colours and are available in the following configurations;
Aluminium Windows
We install, casement windows, tilt & turn windows and bay windows
Aluminium Doors
We install, casement doors, french doors, patio doors and bifold doors
Timber Windows and Doors
Supplied in a comprehensive range of finishes and colours, they are available in the following configurations;
Timber Windows
We supply and install, casement windows, bay windows and vertical sliding sash windows
Timber Doors
We supply and install, casement doors, french doors and patio doors
We supply and install replacement uPVC door panels, where the original panel has become damaged or has discoloured or even where the homeowner just wants a new look. Available in a comprehensive range of styles, colours and finishes including both smooth and grained, they also come in a variety of patterned glass choices.
Although most of the work we carry out in Chelmsford is for private house owners we also carry out commercial door and window repairs for housing associations, utility companies, estate agents, letting agents, private landlords and varying other types of businesses.
We cover the CM1, CM2 and CM3 postcodes and also provide boarding up services for those who have the misfortune of having their property damaged by the weather, burglary or have had their home vandalised.
To view our full range of services, click on the links opposite. If you wish to speak to us you can either call on 01245 697545 or fill out the enquiry form opposite
Misted Double Glazing Repairs Near You In Chelmsford
Double glazing is a popular choice for homeowners in Chelmsford, offering enhanced insulation and energy efficiency. However, over time, moisture ingress or seal failure can lead to a common issue known as misted double glazing. This not only obstructs your view but also reduces the energy efficiency of your windows. Our Misted Double Glazing Repairs in Chelmsford provide an effective solution to restore the clarity and efficiency of your windows.
The Importance of Misted Double Glazing Repairs:
Clear Visibility: Misted double glazing obstructs your view, impacting the aesthetics of your home and the quality of natural light entering your rooms. Repairs restore crystal-clear visibility.
Energy Efficiency: Misted windows compromise the insulation of your home, leading to heat loss during colder months and reduced energy efficiency. Repairing the issue ensures your home remains comfortable and energy-efficient.
Preventing Further Damage: Addressing misted windows promptly prevents further damage, such as condensation inside the window panes, which can lead to mold growth and structural issues.
Our Comprehensive Misted Double Glazing Repair Services:
Thorough Evaluation: Our process begins with a meticulous inspection of the misted double glazing to identify the extent of the issue and any potential underlying causes.
Transparent Pricing: We provide detailed, transparent quotes outlining the scope of the necessary repairs and associated costs after our inspection.
Quality Materials: We use high-quality replacement glass to ensure the longevity and efficiency of your repaired double glazing.
Skilled Technicians: Our experienced technicians perform precise repairs, using top-quality materials and techniques to guarantee lasting results.
Energy Efficiency: Our repairs are designed to maximize energy efficiency, ensuring your home remains comfortable and cost-effective to maintain.
Why Choose Our Misted Double Glazing Repairs?
Expertise: Our team of professionals has extensive experience in misted double glazing repairs, making us well-equipped to address your specific needs.
Customization: We understand that every home is unique. We offer tailored solutions to meet your requirements, ensuring optimal results.
Transparency: We believe in open communication and transparency throughout the entire process, from inspection to repair.
Quality Assurance: We stand behind the quality of our materials and workmanship, ensuring lasting repairs that enhance your home's functionality and appearance.
Customer Satisfaction: Your satisfaction is our top priority. We strive to provide a hassle-free experience and ensure you're delighted with the results.
Misted Double Glazing Repairs are essential for maintaining the clarity and efficiency of your windows in Chelmsford. Whether you need to address visibility issues, enhance energy efficiency, or prevent further damage, our comprehensive repair services are designed to meet your specific needs. With our expertise, your home will regain its clarity and comfort, creating a more enjoyable living environment.
Patio Door Repairs In Chelmsford
UPVC patio doors are a popular and versatile feature of many homes in Chelmsford, offering easy access to outdoor spaces and allowing natural light to flood interiors. However, like any component of a house, they can encounter issues over time. That's where UPVC patio door repair services in Chelmsford become invaluable.
Common problems with UPVC patio doors include misalignment, damaged rollers or tracks, faulty handles, or problems with the locking mechanism. These issues can lead to difficulty in opening and closing the doors, drafts, and even security vulnerabilities.
In Chelmsford, skilled professionals specializing in UPVC patio door repairs understand the importance of addressing these issues promptly. They possess extensive knowledge of the local climate and architectural diversity, ensuring that their repairs are tailored to withstand Chelmsford's weather conditions while enhancing the energy efficiency and security of your home.
Professional UPVC patio door repairs offer numerous benefits, including cost savings compared to complete door replacements, minimal disruption to your daily life, and a reduced environmental footprint. By opting for expert repairs, you not only extend the lifespan of your doors but also contribute to sustainability efforts.
Furthermore, maintaining the integrity of your UPVC patio doors enhances the overall aesthetics of your property and adds value to your home. It ensures that your doors not only function seamlessly but also continue to enhance your living experience.
UPVC patio door repair services in Chelmsford are an essential resource for homeowners seeking to preserve the comfort, security, and aesthetics of their homes. With professionals who prioritize quality and customer satisfaction, you can trust that your UPVC patio doors will be in expert hands, ensuring they remain a functional and beautiful feature of your Chelmsford residence.
Bifold Door Repairs In Chelmsford
Bifold doors are a stylish and practical addition to homes and businesses in Chelmsford, offering a seamless transition between indoor and outdoor spaces. However, like any complex mechanism, bifold doors can experience wear and tear over time, making professional bifold door repair services in Chelmsford essential.
Common issues with bifold doors include misalignment, jammed or stuck panels, damaged rollers or tracks, and problems with the locking system. These problems can hinder the smooth operation of your doors and affect security and energy efficiency.
In Chelmsford, our skilled technicians specializing in bifold door repairs understand the local climate's unique demands. They have the expertise to diagnose and efficiently address these issues, ensuring your bifold doors withstand Chelmsford's weather conditions and maintain their energy-efficient properties.
Our Professional bifold door repairs offer numerous advantages, including cost-effectiveness compared to complete door replacements. Repair services also minimize disruption to your daily routine, with most repairs completed in a timely manner. By opting for expert repairs, you not only extend the lifespan of your bifold doors but also contribute to sustainability efforts by reducing waste.
Moreover, well-maintained bifold doors enhance the aesthetics and functionality of your property. They provide an inviting and visually pleasing connection between your indoor and outdoor spaces, adding both value and charm to your Chelmsford home or business.
Bifold door repair services in Chelmsford are a vital resource for homeowners and businesses aiming to preserve the convenience, security, and aesthetics of their spaces. With our engineers dedicated to quality and customer satisfaction, you can trust that your bifold doors will be expertly repaired, ensuring they remain an integral and attractive feature of your Chelmsford property.
Window Doctor Near You In Chelmsford
When it comes to the well-being of your home or business, the condition of your windows plays a crucial role in both aesthetics and functionality. That's where our Window Doctor Services in Chelmsford come to the rescue. We take pride in being the trusted window experts in the area, offering a wide range of services to keep your windows in pristine condition.
Our team of experienced professionals understands the unique needs of Chelmsford residents when it comes to window maintenance and repair. Whether you have a single-family home, a commercial property, or anything in between, we've got the skills and expertise to address all your window concerns.
At our Window Doctor Services in Chelmsford, we prioritize customer satisfaction and strive for excellence in every project. We use top-quality materials and the latest techniques to ensure lasting results. Our friendly and professional team is dedicated to making your window repair or replacement experience hassle-free.
Don't let window issues compromise the comfort, safety, or appearance of your property. Contact us today to schedule an appointment, and let our Window Doctor Services in Chelmsford take care of all your window needs. Your windows are our business, and we're here to ensure they shine their brightest.
About Chelmsford
Nestled in the heart of Essex, England, Chelmsford is a vibrant and historic city that effortlessly combines its rich heritage with modern ambitions. As the county town of Essex, Chelmsford has a long and fascinating history dating back to Roman times. Today, it stands as a hub of culture, education, and innovation, making it an appealing destination for residents and visitors alike.
Chelmsford's history can be traced back over 2,000 years when it was known as Caesaromagus, a Roman settlement. Evidence of its Roman past can still be found in the remains of a Roman wall and other archaeological discoveries throughout the city. Over the centuries, Chelmsford grew in importance as a market town and later as the county town of Essex in 1215.
One of Chelmsford's most iconic landmarks is the Chelmsford Cathedral, dedicated to St. Mary the Virgin. The cathedral's stunning architecture and historical significance draw both tourists and locals alike. Nearby, the Shire Hall, a striking neo-classical building, adds to the city's architectural charm.
Chelmsford's picturesque rivers, the River Can and River Chelmer, meander through the city, adding to its aesthetic appeal and providing tranquil spots for relaxation and leisure. The city's parks and green spaces, such as Central Park and Hylands Park, offer residents and visitors ample opportunities for outdoor activities and recreation.
As a city of ambition, Chelmsford has always been at the forefront of innovation. Notably, Chelmsford played a crucial role during World War II as a location for the Marconi Company, which developed radar technology that proved vital in the war effort. Today, Chelmsford continues to embrace technological advancements and is a thriving center for businesses in various industries, particularly in the technology and engineering sectors.
The Anglia Ruskin University's Chelmsford campus adds to the city's reputation as an educational hub, providing a wide range of courses and opportunities for students seeking higher education. The presence of the university also contributes to the city's vibrant and youthful atmosphere.
Chelmsford boasts a diverse and lively arts and culture scene. The Civic Theatre and Cramphorn Theatre offer a varied program of performances, including plays, concerts, and dance shows. The city also hosts a range of cultural events and festivals throughout the year, celebrating everything from music and literature to food and the arts.
Shopping enthusiasts can explore the High Chelmer and Meadows shopping centers, which feature a mix of well-known brands and independent boutiques. Additionally, the bustling High Street offers a wide array of shops, restaurants, and cafes, providing a delightful shopping and dining experience.
Sports play a significant role in the city's culture, with several sports clubs and facilities catering to enthusiasts of various disciplines. From football and rugby to cricket and athletics, Chelmsford encourages an active and healthy lifestyle.
Transportation in Chelmsford is well-connected, making it easy for residents to access neighboring towns and cities. The city benefits from its proximity to London, with direct rail links that allow for convenient commuting and leisure trips to the capital.
Despite its many positive attributes, Chelmsford, like any other city, faces challenges, including managing growth and preserving its historical heritage. The local authorities work diligently to strike a balance between modern development and maintaining the city's unique character.
Chelmsford stands as a city that proudly embraces its history while looking to the future with ambition and innovation. From its Roman origins to its current status as a thriving center of education, culture, and technology, Chelmsford offers a harmonious blend of the old and the new. With its scenic landscapes, cultural attractions, and dynamic business environment, Chelmsford continues to evolve and attract individuals seeking a city that celebrates its heritage while striving for progress.
Chelmsford Window and Door Repairs
Oyster Place
Montrose Road
Chelmsford
CM2 6TX
TEL: 01245 697545
Opening Hours
Mon 08:00 – 18:00
Tuesday 08:00 – 18:00
Wednesday 08:00 – 18:00
Thursday 08:00 – 18:00
Friday 08:00 – 18:00
Saturday 09:00 – 15:00
Sunday – Closed