Window Repair near High Wycombe – Double Glazing Repairs
01494 619771

Serving High Wycombe, we are door and window repair experts, we tackle all types of window and door repairs. We specialise in uPVC repairs and offer locksmith and boarding up services
Double Glazed Windows
Double glazed windows account for the majority of the window repair calls we receive and include uPVC windows, aluminium windows and timber windows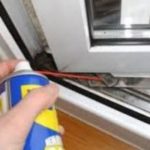 Double glazing repairs pertain to door and window frames and their moving parts such as door handles, window handles, window locks, door locks, including multi-point locks and euro-cylinders, also includes friction stays (window hinges) and door sundries such as letterboxes, door knockers and door panels etc.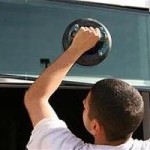 Other than for external damage or breakage, the main reason for replacing double glazed units is due to water ingress between the glass panes causing the glass to become cloudy or misted up. We also carry out glass refurbishment with all types of glass including, toughened and laminated safety glass, feature lead, Georgian and stained glass effects.
While the majority of calls we receive in High Wycombe these days are for window, door and glass repairs, we also supply and install new replacement windows, doors and uPVC door panels
We install a comprehensive range of windows these include;
Casement Windows
These open outwards and account for the majority of replacement windows installed in the UK
Tilt & Turn Windows
This style of window was imported from Europe. Unlike the casement window, it opens inwards, which can present a problem where curtains are fitted. As well as opening inwards there is also the facility to tilt it into the room for ventilation.
Bay Windows
A bay window can be structural or can be added into an existing flat window opening (known as a plant on bay) In the majority of cases bay windows are a combination of casement windows which are coupled together using structural poles or posts. They can also consist of tilt & turn windows as well as doors
Vertical Sliding Sash windows
This style of window was popular in the Victorian and Edwardian eras and is still popular in these older properties, where the homeowner wants to retain the period charm of the property
We supply and install a comprehensive range of doors.

These include;
Casement Doors
These are the everyday external doors you see in residential homes and open inwards or outwards.
French Doors
These comprise a combination of two casement doors, manufactured together in one frame. They can be coupled with windows to make up a french door combination
Patio Doors
These are also known as sliding doors and became popular in the 1970s. They are still as popular today as they were then
Bifold Doors
These have become more and more popular over the years as they fold back against the wall to allow the full opening they are set into to be maximised.
The windows and doors we install are available in the following materials;
Composite Doors
This type of residential door has become the most popular in the Uk for front doors. We have a comprehensive range of styles and colours to choose from
uPVC Windows and Doors
These are still by far the most popular replacement windows and doors in the UK. There are in essence two types of finish either smooth or a grained foiled finish. They are available in a variety of colours and are available in the following configurations;
uPVC Windows
Types we install include, casement windows, tilt & turn windows, bay windows and vertical sliding sash windows
uPVC Doors
Types we install include casement doors, french doors, patio doors and bi-fold doors
Aluminium Windows and Doors
As with uPVC there is a comprehensive range of colours and are available in the following configurations;
Aluminium Windows
We install, casement windows, tilt & turn windows and bay windows
Aluminium Doors
We install, casement doors, french doors, patio doors and bifold doors
Timber Windows and Doors
Supplied in a comprehensive range of finishes and colours, they are available in the following configurations;
Timber Windows
We supply and install, casement windows, bay windows and vertical sliding sash windows
Timber Doors
We supply and install, casement doors, french doors and patio doors
We supply and install replacement uPVC door panels, where the original panel has become damaged or has discoloured or even where the homeowner just wants a new look. Available in a comprehensive range of styles, colours and finishes including both smooth and grained, they also come in a variety of patterned glass choices.
Although most of the work we carry out in High Wycombe is for private house owners we also carry out commercial door and window repairs for housing associations, utility companies, estate agents, letting agents, private landlords and varying other types of businesses.
We cover the entire HP10, HP11, HP12, HP13, HP14 & HP15 postcodes and also provide boarding up services for those who have the misfortune of having their property damaged by the weather, burglary or have had their home vandalised.
To view our full range of services, click on the links opposite. If you wish to speak to us you can either call on 01494 619771 or fill out the enquiry form opposite
Double Glazing Repairs Near You In High Wycombe
Our High Wycombe double glazing repairs are essential services that address various issues with double-glazed windows in the town of High Wycombe, Buckinghamshire. Double glazing is a popular choice for windows in the area due to its energy-efficient properties and ability to reduce heat loss, noise pollution, and condensation.
Over time, double-glazed windows in High Wycombe can experience wear and tear, leading to problems such as condensation between the glass panes, damaged seals, or faulty locks and handles. These issues can compromise the window's performance, reduce its energy efficiency, and impact the comfort of the indoor environment.
Our Professional High Wycombe double glazing repair services specialize in diagnosing and fixing these problems to restore the functionality and effectiveness of the double-glazed windows. Our Skilled technicians are equipped with the expertise and tools to handle various types of double-glazed windows, including casement windows, sash windows, and bay windows.
Double glazing repairs in High Wycombe typically involve replacing damaged or misted glass units, realigning misaligned windows, repairing or replacing faulty locks and handles, and ensuring proper sealing to prevent draughts and condensation.
Choosing professional High Wycombe double glazing repair services offers several benefits. Firstly, it is a cost-effective solution compared to replacing the entire window, as repairs can address specific issues without the need for a complete window replacement. Secondly, repairing double glazing helps to improve the energy efficiency of the home, reducing heating costs and creating a more comfortable living environment.
Additionally, double glazing repairs can enhance the overall appearance of the property. Well-maintained windows contribute to the curb appeal and value of the home, making it more attractive to potential buyers and tenants.
High Wycombe double glazing repairs are crucial for maintaining the functionality, energy efficiency, and appearance of double-glazed windows in the area. Our Professional repair services specialize in diagnosing and fixing a range of double glazing issues, providing cost-effective solutions to ensure the windows continue to provide insulation, comfort, and aesthetic appeal for homes in High Wycombe.
Misted and Misty Double Glazing Glass And Window Repairs In High Wycombe
High Wycombe, nestled in the heart of Buckinghamshire, boasts an array of charming homes that often feature double-glazed windows. These windows are prized for their insulation properties, keeping homes comfortable in all seasons. However, over time, misted or misty double glazing can compromise both the clarity of your view and the energy efficiency of your home. In this article, we'll explore the importance of misted and misty double glazing glass and window repairs in High Wycombe.
Understanding Misted and Misty Double Glazing:
Misted And misty double glazing in High Wycombe occurs when the seals between the panes of glass deteriorate, allowing moisture to seep in. This moisture condenses, creating an unsightly fog or mist between the layers of glass. Not only does this obstruct your view, but it also indicates reduced insulation, potentially leading to higher energy bills.
The Significance of Prompt Repairs:
Addressing misted or misty double glazing promptly is crucial for several reasons:
Energy Efficiency: Double glazing is prized for its insulation properties. When the seals fail, it can compromise this insulation, leading to heat loss during the winter and reduced cooling efficiency during the summer. Repairs maintain your home's energy efficiency, resulting in lower heating and cooling costs.
Clear View: Foggy or misty glass affects your ability to enjoy the view from your windows. Proper repairs restore the clarity of your windows, allowing you to fully appreciate your surroundings.
Preventing Further Damage: Ignoring misted or misty glass can lead to more significant issues over time. Moisture inside the glass can cause permanent damage and make repairs more challenging and expensive.
Home Aesthetics: Well-maintained windows enhance the aesthetics and curb appeal of your home. Restoring the clarity of your windows not only benefits your comfort but also adds value to your property.
The Repair Process:
Professional misted and misty double glazing glass and window repairs in High Wycombe follow a structured process:
1. Assessment: Our Experienced technicians assess the extent of the damage and determine whether the glass unit can be repaired or requires replacement.
2. Repair or Replacement: If the damage is minimal and the unit is structurally sound, repairs typically involve drilling small holes to remove moisture and then resealing the unit. In cases of extensive damage or compromised structural integrity, replacement is recommended.
3. Energy Efficiency Enhancement: Modern double glazing units often feature advanced energy-efficient coatings and gas fills. When a replacement is necessary, technicians ensure that the new unit complies with current energy efficiency standards.
4. Quality Assurance: Our Professional repair and replacement services guarantee high-quality workmanship and often provide warranties on their repairs and replacements.
The Role of Professionals:
While DIY solutions for misted or foggy glass may seem tempting, professional intervention is crucial. Our Trained technicians possess the expertise, tools, and access to specialized materials needed for effective and lasting repairs. They also have the knowledge to assess whether a repair or replacement is the best course of action.
Conclusion:
Misted and misty double glazing glass and window repairs in High Wycombe are essential for maintaining energy efficiency, clarity, and the value of your home. Professional services offer comprehensive solutions that ensure your windows perform optimally and look their best. By addressing this common issue promptly, you not only enhance your living environment but also save on energy costs and maintain the long-term value of your property in this beautiful town.
Replacement Windows In High Wycombe
Replacement windows in High Wycombe are a popular home improvement solution that offers numerous benefits to homeowners in the area. As a town located in Buckinghamshire, England, High Wycombe experiences diverse weather conditions, making energy-efficient and well-insulated windows a valuable investment for residents.
Replacement windows refer to the process of removing existing windows and installing new ones. Homeowners often opt for replacement windows to improve energy efficiency, enhance the appearance of their property, increase security, and reduce maintenance requirements.
One of the primary reasons homeowners in High Wycombe consider replacement windows is to improve energy efficiency. Older windows may have single-pane glazing or outdated double glazing that lacks modern energy-efficient technologies. Replacement windows, on the other hand, feature advanced glazing technologies, such as low-emissivity (low-E) coatings, gas-filled spaces between panes, and warm-edge spacers. These features help reduce heat transfer, prevent heat loss during winter, and minimize heat gain during summer. As a result, homeowners can expect lower heating and cooling bills, leading to long-term cost savings.
In addition to energy efficiency, replacement windows also enhance the overall aesthetics of a property. Homeowners can choose from a wide range of window styles, including casement, double-hung, sliding, and bay windows, among others. These windows come in various frame materials, such as uPVC, timber, and aluminum, allowing homeowners to select a style and material that complements their property's architecture and personal preferences.
Furthermore, replacement windows in High Wycombe offer improved security features. Modern windows are designed with advanced locking mechanisms, multi-point locking systems, and toughened glass, providing homeowners with peace of mind knowing their property is better protected against potential intruders.
Another advantage of replacement windows is their low maintenance requirements. Older windows may be prone to rot, decay, and paint peeling, necessitating regular upkeep. Replacement windows, especially those made from uPVC or aluminum, are durable and require minimal maintenance. Regular cleaning is usually sufficient to keep them looking pristine and functioning well.
Replacing windows also offers an opportunity to address issues with noise reduction. High Wycombe, being a town with varied traffic and activity, can experience noise pollution. Double or triple glazing with soundproofing properties can significantly reduce noise infiltration, creating a quieter and more peaceful indoor environment.
When considering replacement windows in High Wycombe, homeowners should choose reputable window companies with a proven track record of providing quality products and professional installation services. Proper installation is crucial for maximizing the energy efficiency and performance of the windows.
Replacement windows are an excellent investment for homeowners in High Wycombe looking to improve their property's energy efficiency, security, and aesthetics. With advanced glazing technologies, modern window styles, and low maintenance requirements, replacement windows offer a host of benefits. Moreover, they can contribute to a quieter and more comfortable living environment. Homeowners in High Wycombe can enjoy long-term cost savings on energy bills, enhanced property value, and increased curb appeal by opting for replacement windows from reputable window companies in the area.
Window and Door Fitters In High Wycombe
Our Window fitters in High Wycombe play a crucial role in the installation and replacement of windows for residential and commercial properties in the area. Our skilled professionals are trained to handle various types of windows, including casement windows, sash windows, bay windows, and more, providing expert services to ensure proper fit, function, and aesthetics.
The role of our window fitters begins with precise measurements and assessments of the property's window openings. We work closely with homeowners or property owners to understand their preferences and requirements, recommending suitable window styles and materials that match the building's architecture and design.
Our Window fitters in High Wycombe are well-versed in the latest window technologies and energy-efficient features. They can advise on the best glazing options, such as low-E coatings and gas-filled panes, to enhance energy efficiency, reduce heat loss, and minimize noise pollution.
Our Professional window fitters use high-quality tools and equipment to install windows securely and precisely. Proper installation is crucial to ensuring the windows function optimally, provide effective insulation, and prevent potential issues like draughts and leaks.
Moreover, window fitters in High Wycombe prioritize safety throughout the installation process. We take necessary precautions to avoid damages to the property and ensure the safety of both occupants and the installation team.
In addition to new window installations, our window fitters also offer replacement services. They can efficiently remove old or damaged windows and replace them with new, energy-efficient ones. Window replacement is an excellent way to improve the property's aesthetics, energy efficiency, and overall value.
Choosing our experienced and reputable window fitters in High Wycombe is essential to ensure a successful window installation or replacement. Homeowners and property owners should look for fitters with a track record of providing quality workmanship, excellent customer service, and adherence to industry standards.
Our window fitters in High Wycombe are affiliated with reputable window manufacturers and suppliers, which allows them to offer a wide range of window options and warranties. Working with our professional fitters ensures that the windows comply with building regulations and local planning requirements.
Our window fitters in High Wycombe are skilled professionals who specialize in the installation and replacement of windows for residential and commercial properties. Their expertise ensures that windows are properly fitted, energy-efficient, and contribute to the overall aesthetics and comfort of the property. By choosing reputable and experienced window fitters, homeowners and property owners can have peace of mind that their window installations or replacements are in capable hands.
Window Doctor Services Near You In High Wycombe
When it comes to preserving the health and functionality of your windows in High Wycombe, our Window Doctor Services are your trusted local experts. With a commitment to excellence and customer satisfaction, we specialize in diagnosing and addressing a wide range of window-related issues to ensure your home or business remains comfortable, secure, and energy-efficient.
Our team of highly skilled professionals understands the unique challenges posed by High Wycombe's climate and architectural diversity. Whether you have traditional sash windows or modern uPVC frames, we have the knowledge and expertise to efficiently repair and restore them.
We pride ourselves on offering prompt and reliable services, minimizing disruption to your daily life. From fogged double glazing to damaged frames, locks, or handles, we use cutting-edge techniques and quality materials to provide lasting solutions, saving you time and money compared to full window replacements.
Our eco-friendly approach to window repairs aligns with our commitment to sustainability. By extending the life of your existing windows, we help reduce environmental impact while ensuring your windows continue to perform optimally.
With our Window Doctor Services near you in High Wycombe, you can trust that your windows will regain their efficiency and appearance. Whether you're a homeowner seeking to enhance your property's value or a business owner aiming to maintain a professional and secure environment, we are dedicated to meeting your window repair needs and providing the highest level of service. Contact us today for a healthier, more efficient, and aesthetically pleasing window solution. Click the following for more information on the window doctor High Wycombe
About High Wycombe
High Wycombe is a vibrant and historic town located in the county of Buckinghamshire, England. Situated in the beautiful Chiltern Hills, it is approximately 29 miles northwest of London, making it a popular commuter town for those working in the capital. High Wycombe, often referred to simply as "Wycombe," has a rich history, dating back to the medieval period, and is known for its industrial heritage, picturesque surroundings, and cultural attractions.
The history of High Wycombe dates back to the Roman times, but it gained prominence during the medieval era when it became a market town. The town's name is believed to have originated from the Old English term "Wicumun," which means "Wye River Valley," referencing the nearby River Wye that flows through the town.
Throughout the centuries, High Wycombe developed into a significant center for furniture-making and chair-making industries. The area's abundance of beech wood from the surrounding Chiltern Hills contributed to the growth of these industries. The iconic Windsor chair, a classic British furniture design, was originally produced in High Wycombe, and the town became known as the "Furniture Capital of England."
Today, while the furniture industry has diminished, High Wycombe has diversified its economy and has become a thriving commercial and retail center. The town boasts modern shopping centers, including the Eden Shopping Centre, which offers a wide range of shops, restaurants, and entertainment facilities. Additionally, High Wycombe's historic town center features charming streets, traditional markets, and a variety of independent shops and boutiques.
The cultural scene in High Wycombe is vibrant, with several theaters, including the Wycombe Swan Theatre, hosting a diverse range of performances, from theatrical productions to live music and comedy acts. The town also has a strong sporting culture, with football and rugby being popular among the local community.
For nature enthusiasts, High Wycombe offers beautiful surroundings and outdoor recreational opportunities. The Chiltern Hills Area of Outstanding Natural Beauty is just a stone's throw away, providing ample opportunities for hiking, cycling, and exploring the picturesque countryside. Hughenden Park, the former home of Prime Minister Benjamin Disraeli, is a popular destination for picnics and leisurely walks.
Education in High Wycombe is well catered for, with several primary and secondary schools, as well as Buckinghamshire New University, offering higher education options. The town's accessibility to London and nearby cities makes it an attractive location for families and students alike.
Transportation in High Wycombe is excellent, with good road links to major motorways such as the M40 and M4, providing easy access to London and other parts of the UK. The town is also served by a railway station with frequent services to London Marylebone and other destinations.
In summary, High Wycombe is a dynamic and historically significant town that has evolved from its furniture-making heritage to become a modern and thriving community. With its charming town center, cultural attractions, beautiful surroundings, and excellent transportation links, High Wycombe offers a high quality of life for residents and visitors alike. Whether exploring its rich history, enjoying the natural beauty of the Chiltern Hills, or engaging in cultural events, High Wycombe has something to offer for everyone.
We also cover Marlow
High Wycombe Window and Door Repairs
Thomas Road
Wooburn Industrial Park
Wooburn Green
High Wycombe
HP10 0PE
TEL: 01494 619771
Opening Hours
Mon 08:00 – 18:00
Tuesday 08:00 – 18:00
Wednesday 08:00 – 18:00
Thursday 08:00 – 18:00
Friday 08:00 – 18:00
Saturday 09:00 – 15:00
Sunday – Closed