Double Glazing Repairs near High Wycombe – Glass Repair
01494 619771
Welcome to High Wycombe Window and Door repairs, where we provide advanced double glazing repairs for the people in and around High Wycombe. From uPVC doors to aluminium windows and misted double glazing, our team has the expertise and experience to tackle any issue you might have.
A Little About High Wycombe Window and Door Repairs
High Wycombe Window and Door Repairs take pride of place in the double glazing repair industry. Our accomplished team work with skill and dedication, ensuring each job is done to the highest standard.
Our experts are experienced in tackling all types of double glazing repair, be it something minor such as lock issues or major destruction such as glass or frame damage. They boast the right tools and knowledge to see the job through.
We understand how important it is that your windows and doors are secure and energy efficient. This is why we strive to provide fast, effective repair services that will barely disturb your everyday life. Additionally, our team works to not only fix any current issue but also to make sure your windows and doors are operating optimally.
We're committed to offering the highest quality of service. Your satisfaction is of utmost importance, and we will take care of any anxieties you may have. We make sure our prices are always clear so there won't be any unexpected fees.
Trust High Wycombe Window and Door Repairs with your double glazing problems. Our experienced team will provide you with excellent workmanship and superb customer service all round. Get in touch today!
Double Glazing Repairs
Regular maintenance is necessary to preserve the insulation and safety provided by double glazing. Over time, condensation may accumulate between the panes; draughts may become an issue; and cracks in the glass could emerge. Neglecting these problems may cause your property to be less thermally efficient and secure.
A common occurrence for homeowners is the trapping of moisture between panes of double glazing, creating a clouded look. This not only ruins the aesthetic appeal of the window, but it also means that the seal has been broken and needs to be fixed as soon as possible.
It is important to take proper care of uPVC doors, as they are often used. Doing so will help you get the most out of your door, ensuring optimal performance and longevity. If any issues occur, be sure to identify them quickly and make the required repairs.
If you have trouble operating or securing your aluminium windows, or feel a chill generated by any cracks, then window repairs may be necessary.
When looking for a double glazing repair shop in High Wycombe and nearby areas, consider their level of expertise, standing among clients and reviews. Choose experts with the know-how to fix various types of double glazed windows, but don't think you have to break the bank for quality repairs.
It is essential to attend to any signs of damage in your double-glazed windows, like condensation or draughts, as soon as possible. Acting now can save you from major repairs later down the line. High Wycombe Window and Door Repairs offer a comprehensive repair service to keep your windows in good condition.
Investing in professional double glazing repairs near High Wycombe can enhance both the energy efficiency and security of your home.
uPVC Window Repairs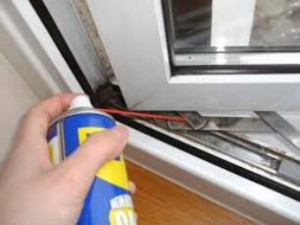 For more than a decade, High Wycombe Window and Door Repairs have been supplying our clients with excellent services to guarantee their windows are functioning properly. Our experienced team has an unrivalled knowledge in the repairing of uPVC windows, to ensure your home or business is secure and comfortable. If you're experiencing issues with your uPVC windows, we provide swift repair support.
At our firm, we draw on our wide range of insights and extensive list of resources to resolve any issues concerning uPVC windows. We strive for complete customer satisfaction, with honest appraisals, cost-effective remedies, and an unchallengeable commitment to exceeding expectation. Put your faith in us for all uPVC window repairs – you won't be dissatisfied!
uPVC Door Repairs
When it comes to the security of your home, as well as its energy efficiency, the condition of your doors is an important consideration. If you have uPVC doors which need attention, it is advisable to take prompt action in order to prevent any additional damage occurring or any potential safety hazards arising.
Misalignment of uPVC doors can often cause issues, making it difficult to open and close the door. This can lead to drafts and unwelcome noise entering your home, however, a professional repair service offers a great solution. Realigning the door will help it operate smoothly and also increase insulation.
Over time, the locks and handles of uPVC doors may become damaged, meaning the security of your property could be compromised. Repairing these components is essential and not only helps protect your home but also adds an aesthetic touch.
It's crucial to tackle any splitting or harm to uPVC material right away, as leaving it unchecked could eventually lead to a larger issue.
It is important to address uPVC door repairs promptly, to ensure they can stay effective for a long time. If you need help with resolving these issues, High Wycombe Window and Door Repairs are ready to assist.
Aluminium Window Repairs
Aluminium windows offer many advantages; their durability and attractive design make them popular with homeowners. Unfortunately, like other types of windows, they may require maintenance in due course. In order to preserve the security and efficiency of your home, it is essential to attend to such matters promptly.
Aluminium windows are prone to damage and malfunctioning hardware. Handles, hinges, and locking mechanisms are crucial components to ensure proper window operation. Be sure to fix or replace any of these items if they are failing or broken.
Aluminium window seals can become compromised over time, meaning less insulation and the infiltration of cold air. To combat this issue, professional repair services are available to replace the seals and bring your windows back to peak performance.
If you observe condensation on your aluminium windows, it may signify that the double glazing unit is not functioning as it should. This is usually caused by a breach in the seal which permits moisture to enter and can be remedied with misted double glazing repairs. This can involve replacing or repairing the damaged unit.
When looking for an aluminium window repair service in and around High Wycombe, it is vital to pick a company that has knowledge when it comes to this particular material. They should guarantee prompt assistance and utilise high quality materials to perform the repairs.
Act quickly to address any issues with your aluminium windows to ensure their longevity, attractiveness and to keep your house safe and snug. Qualified repair services can help facilitate this.
Window Glass Replacement
When it comes to double glazing repair, homeowners may experience a variety of issues, such as cracked, chipped or shattered windows. These could be a result of the weather, incidents or other causes. In some cases, window glass replacement may be needed.
A broken window can really affect the appearance, safety, and energy efficiency of your property. It is essential to address any glass-related issues promptly.
Window glass replacement involves carefully removing a broken pane and putting a new one in its place. It takes skill and precision to ensure everything fits together perfectly and is securely sealed.
At High Wycombe Window and Door Repairs, our staff are experts in replacing glass in both uPVC and aluminium frames. We use only the highest quality materials, which can stand up to wear and tear and also help conserve energy.
Do you have any cracks or chips in your double-glazed windows? Don't hesitate, get in touch with our team now! We will assess the damage and come up with the best possible solution. So don't wait – contact us today!
Replacing windows at the right time can give your property a multitude of benefits – from improved insulation, to reduced noise pollution, increased security and a rise in value.
Let High Wycombe Window and Door Repairs help you ensure the comfort and security of your home by taking care of all your double glazing repair needs. The dependable window glass replacement service they provide will give you complete assurance.
Misted Double Glazing Repairs
Homeowners frequently come across misted double glazing, which is indicated by a layer of condensation or fog between the panes of their windows. If you have noticed this issue, it's likely that your windows are affected.
When seals surrounding windows aren't doing their job, moisture creeps in and sticks between windowpanes, affecting not only the outside appearance but also insulation properties and energy efficiency.
If your double glazed windows are misted up, you're in luck! There are professional experts here to assist you. These experienced technicians have the knowledge and aptitude to diagnose and fix any sealed unit issues without replacing the window.
The process usually entails exchanging the impaired glass pane and making certain that proper sealing methods are employed. This not only leads to the window's transparency being restored, but also improved insulation.
When it comes to selecting a double glazing repair company, High Wycombe Window and Door Repairs are known for their excellent reputation. Their experienced team use only the best materials, offering guarantees with all their work.
Don't let foggy windows affect the comfort and energy efficiency of your home. Act now so that you can continue to enjoy the benefits of your double glazing and enjoy clear views again!
The benefits of double glazing
Double glazing is a popular choice for homeowners due to its various benefits. One of its key characteristics is improved energy efficiency. By using two panes of glass separated by an insulating gas, double glazed windows and doors restrict warmth from passing between the outdoors and inside of your home. This means you can remain comfortable no matter which season it is – keeping warm in winter and cool during summer.
Double glazing provides many benefits, from soundproofing to enhanced insulation. This extra layer of glass acts as a barrier for noise, creating a peaceful and calming interior for you to enjoy. It is especially beneficial with houses near busy roads or neighborho
Double glazing ensures extra security as multiple layers of glass make it difficult for unwelcome intruders to get in. As an added bonus, some window systems include additional locks for greater peace of mind.
Double glazing can enhance the appearance of your property. There are a variety of designs and finishes available to suit any type of architecture.
Double glazing is an excellent way to add value to your home. Potential buyers are often drawn to the energy-efficient features of double glazed windows and doors, which can often mean a higher sale price.
Investing in double glazing offers a range of positive advantages; from improved energy efficiency to increased security and acoustic protection. It can also enhance the look and value of your property.
When to repair or replace your double glazing
It can be difficult to decide whether to repair or replace your double glazing. Several matters must be taken into account, such as the age of the windows, the scope of the damage, and your financial circumstances.
If your double glazing hasn't been around a long time and simply needs some minor upkeep, such as replacing a handle or securing a hinge, getting it mended would be the most cost effective option. Professionals can easily implement these slight repairs without having to substitute the entire assembly.
Seeing signs of major damage to your double glazed windows, e.g. condensation between the panes and drafts seeping in, is an indication that you may want to contemplate replacing them. Not only are older windows usually much less energy-efficient, but they can cause spiked heating costs in the long run too.
If you detect any cracks or chips in the glass that are too severe to repair, it is imperative to replace it for your own safety.
Getting expert advice from local specialists is highly recommended when deciding whether to repair or replace your double glazing. They can consider multiple factors, including cost-efficiency and robustness, and offer appropriate solutions for your individual circumstances.
The different types of double glazing repairs
When it comes to double glazing repairs, there can be a variety of potential problems. Seals around windows and doors may weaken due to age, letting in air and moisture which reduces your home's energy efficiency.
Replacing cracked or aged glass panels is important to ensure the security and safety of your home and anyone in it. Therefore, it's best to take care of this issue without delay.
Sometimes, you might find yourself needing to repair or replace defective locks on double glazed doors and windows. An ineffectual lock can not only make your home more prone to burglary but also interfere with the working of your double glazing system.
Hinges can become worn over time, or suffer damage, making windows and doors difficult to open and close properly. Repairing them will ensure they're able to move freely again, ensuring a solid seal when shut.
If there is condensation forming between the panes of double glazing, this indicates that the sealant is no longer working effectively and requires urgent action from an experienced repair team.
Having a good understanding of double glazing repairs can help you to identify any potential problems before they become too serious and allow you to contact a reputable company that offers these services in High Wycombe.
How to choose a double glazing repair company
When choosing a business to perform double glazing repairs, several factors should be considered. Firstly, it is vital to ascertain that the provider has skills in this particular field. Evaluate their track record to make sure they have previously given satisfactory results. It also helps if they specialize in this area.
Factoring in the company's standing is essential. Read reviews and customer testimonials to get an idea of customer satisfaction. A reliable business should have positive remarks from its customers.
It's important to investigate the cost of the repair company and prioritize quality. Comparing prices between different businesses can be wise to maximize your investment.
When entrusting a repair team, it's important to ensure they provide warranties or guarantees. This guarantees confidence that any potential issues after the job completion will be handled by them, safeguarding both contentment and security.
Pick a repair company with friendly and experienced personnel who will respond to all your inquiries and offer specialist help. With regard to their customer service, you can be ensured that you won't be let down.
When selecting a double glazing repair firm, you can make an educated decision and be assured of quality service for your window repairs by considering these factors.
Why Should  I Use High Wycombe Window and Door Repairs
High Wycombe Window and Door Repairs has built a good reputation as a source of double glazing repair services in High Wycombe and the surrounding area. Over time, they have become established for providing top-notch repairs for windows and doors.
High Wycombe Window and Door Repairs are the people to contact for any double glazing repair needs. Their team of experts specialize in dealing with anything from uPVC doors to aluminum windows, window glass replacements and foggy double glazing repairs. Whether you're in need of a quick fix or long-term solution, they can come up with an effective answer.
Double glazing can be a boon for homeowners who want improved energy efficiency, better insulation against sound and enhanced home security. Its solid construction further ensures it is more difficult to break in.
It is essential to figure out whether to repair or replace your double glazing. Minor issues, such as broken handles or hinges, are generally straightforward to fix; but if the glass has been cracked or badly harmed, you might be better off with a full replacement. With our expertise in High Wycombe Window and Door Repairs, we can offer a professional evaluation that will help you come to the right decision.
Depending on the issue, there's a selection of double glazing repairs available. These can include resealing gaps or drafts, replacing faulty locks or mechanisms, reglazing damaged panels and resolving condensation issues in sealed units.
Securing a reliable double glazing repair provider is key to ensuring superior quality and customer satisfaction. Before enlisting the services of High Wycombe Window and Door Repairs, one should take into account their industry experience, online reviews from other consumers, and any warranties available for their work.
If you have any issues with your window or door in the High Wycombe area, look no further than High Wycombe Window and Door Repairs. With an experienced staff providing excellent service, they are well-equipped to handle all manner of double glazed unit repairs.
Conclusion
High Wycombe Window and Door Repairs provide the solution to any problem concerning double glazing in High Wycombe and its environs. Their experienced technicians are knowledgeable of uPVC door repair, aluminium window repair, replacing window glass and rectifying misted double glazing. You can be sure that your windows and doors will be in good hands.
It's important to choose an experienced double glazing repair company when you need to safeguard your home. High Wycombe Window and Door Repairs have an adept team of technicians who can detect and manage any issue promptly, all at great value without compromising on quality.
The benefits of double glazing are multiple. From reducing energy bills to better soundproofing and growing property value, it's a wise decision to consider. If your double glazed windows show signs of damage, High Wycombe Window and Door Repairs can check if they need repairing or replacing, helping avoid expensive costs in the future.
High Wycombe Window and Door Repairs is the perfect choice for any double glazing repair needs. Our specialists have the knowledge to tackle whatever problem arises, from repairs of damaged locks and handles to seal and hinge replacement, as well as condensation removal between panes. We're here to make sure your repair goes as smoothly as possible.
When it comes to double glazing repairs, High Wycombe Window and Door Repairs are your go-to option. Boasting an excellent reputation in the industry, they provide fast, customised services that are sure to leave you completely satisfied.
No time to waste – call High Wycombe Window and Door Repairs for all your double glazing repairs. Our speedy service, professional expertise and secure approach will ensure your windows or doors are repaired to perfection. Don't let failing glazing damage the security, warmth and energy efficiency of your home.
A little bit about High Wycombe
High Wycombe, nestled in the picturesque county of Buckinghamshire, is a vibrant and bustling town that exudes an air of sophistication blended with a rich historical charm. The name High Wycombe itself perfectly encapsulates the town's elevated status as a hub of commerce, culture, and natural beauty. As one strolls through its well-preserved streets, they are greeted by an array of architectural delights, ranging from traditional timber-framed buildings to more contemporary structures adorned with sleek glass facades.
These architectural wonders serve as testaments to High Wycombe's ability to seamlessly blend its past with its present. However, this town offers much more than striking aesthetics; it boasts an abundance of green spaces interspersed within the urban landscape. Expansive parks such as The Rye and Hughenden Park invite residents and visitors alike to immerse themselves in nature's embrace while indulging in recreational activities or enjoying leisurely walks along winding trails.
Moreover, High Wycombe showcases its commitment to cultural enrichment through various art galleries like Bucks County Museum and community events celebrating local talent throughout the year. Shopping enthusiasts are not left disappointed either; the bustling Eden Shopping Centre stands proudly at the heart of this thriving town center offering a diverse range of retail options for every taste and style. In addition to these remarkable features,Hughenden Manor- former home to Benjamin Disraeli- endows High Wycombe with historical significance unraveled through captivating tours that transport visitors back in time.
We cover the entire HP10, HP11, HP12, HP13, HP14 & HP15 postcodes. To view our full range of services, click on the links opposite. If you wish to speak to us you can either call on 01494 619771 or fill out the enquiry form opposite.
We also cover Marlow
High Wycombe Window and Door Repairs
Thomas Road
Wooburn Industrial Park
Wooburn Green
High Wycombe
HP10 0PE
TEL: 01494 619771
Opening Hours
Mon 08:00 – 18:00
Tuesday 08:00 – 18:00
Wednesday 08:00 – 18:00
Thursday 08:00 – 18:00
Friday 08:00 – 18:00
Saturday 09:00 – 15:00
Sunday – Closed