Clacton-on-Sea Double Glazing Repairs – uPVC Window Specialists
01255 440645

Serving Clacton-on-Sea, we are door and window repair experts, we tackle all types of window and door repairs. We specialise in uPVC repairs and offer locksmith and boarding up services
Double Glazed Windows
Double glazed windows account for the majority of the window repair calls we receive and include uPVC windows, aluminium windows and timber windows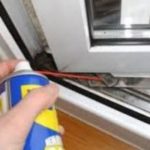 Double glazing repairs pertain to door and window frames and their moving parts such as door handles, window handles, window locks, door locks, including multi-point locks and euro-cylinders, also includes friction stays (window hinges) and door sundries such as letterboxes, door knockers and door panels etc.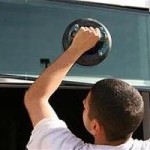 Other than for external damage or breakage, the main reason for replacing double glazed units is due to water ingress between the glass panes causing the glass to become cloudy or misted up. We also carry out glass refurbishment with all types of glass including, toughened and laminated safety glass, feature lead, Georgian and stained glass effects.
While the majority of calls we receive in Clacton these days are for window, door and glass repairs, we also supply and install new replacement windows, doors and uPVC door panels
We install a comprehensive range of windows these include;
Casement Windows
These open outwards and account for the majority of replacement windows installed in the UK
Tilt & Turn Windows
This style of window was imported from Europe. Unlike the casement window, it opens inwards, which can present a problem where curtains are fitted. As well as opening inwards there is also the facility to tilt it into the room for ventilation.
Bay Windows
A bay window can be structural or can be added into an existing flat window opening (known as a plant on bay) In the majority of cases bay windows are a combination of casement windows that are coupled together using structural poles or posts. They can also consist of tilt & turn windows as well as doors
Vertical Sliding Sash windows
This style of window was popular in the Victorian and Edwardian eras and is still popular in these older properties, where the homeowner wants to retain the period charm of the property
We supply and install a comprehensive range of doors.

These include;
Casement Doors
These are the everyday external doors you see in residential homes and open inwards or outwards.
French Doors
These comprise a combination of two casement doors, manufactured together in one frame. They can be coupled with windows to make up a french door combination
Patio Doors
These are also known as sliding doors and became popular in the 1970s. They are still as popular today as they were then
Bifold Doors
These have become more and more popular over the years as they fold back against the wall to allow the full opening they are set into to be maximised.
The windows and doors we install are available in the following materials;
Composite Doors
This type of residential door has become the most popular in the Uk for front doors. We have a comprehensive range of styles and colours to choose from
uPVC Windows and Doors
These are still by far the most popular replacement windows and doors in the UK. There are in essence two types of finish either smooth or a grained foiled finish. They are available in a variety of colours and are available in the following configurations;
uPVC Windows
Types we install include, casement windows, tilt & turn windows, bay windows and vertical sliding sash windows
uPVC Doors
Types we install include casement doors, french doors, patio doors and bi-fold doors
Aluminium Windows and Doors
As with uPVC there is a comprehensive range of colours and are available in the following configurations;
Aluminium Windows
We install, casement windows, tilt & turn windows and bay windows
Aluminium Doors
We install, casement doors, french doors, patio doors and bifold doors
Timber Windows and Doors
Supplied in a comprehensive range of finishes and colours, they are available in the following configurations;
Timber Windows
We supply and install, casement windows, bay windows and vertical sliding sash windows
Timber Doors
We supply and install, casement doors, french doors and patio doors
We supply and install replacement uPVC door panels, where the original panel has become damaged or has discoloured or even where the homeowner just wants a new look. Available in a comprehensive range of styles, colours and finishes including both smooth and grained, they also come in a variety of patterned glass choices.
Although most of the work we carry out in Clacton is for private house owners we also carry out commercial door and window repairs for housing associations, utility companies, estate agents, letting agents, private landlords and varying other types of businesses.
We cover the CO15 and CO16 postcodes. We also provide boarding-up services for those who have the misfortune of having their property damaged by the weather, burglary or have had their home vandalized.
To view our full range of services, click on the links opposite. If you wish to speak to us you can either call on 01255 440645 or fill out the enquiry form opposite.
About Clacton
Nestled along the picturesque Essex coast, Clacton-on-Sea, commonly known as Clacton, is a charming seaside town that exudes quintessential British coastal charm. With a population of approximately 55,000 residents, Clacton offers a perfect blend of traditional seaside nostalgia and modern attractions, making it a beloved destination for both locals and tourists.
The history of Clacton dates back to Roman times, and evidence of its past can be seen in the nearby site of Clacton-on-Sea Martello Tower, a historic fortification built during the 19th century to defend against potential invasion. Today, the tower serves as a museum, providing visitors with insights into the town's military heritage and its role in British coastal defense.
However, it was in the Victorian era when Clacton truly began to flourish as a seaside resort. The opening of the Clacton-on-Sea Pier in 1871 marked a turning point in the town's history, attracting visitors seeking leisurely strolls and amusement. Although the original pier was damaged and rebuilt several times, it continues to be a focal point for entertainment, offering arcade games, rides, and panoramic sea views.
Clacton's coastline, with its golden sandy beaches, remains one of its most appealing features. The Blue Flag status awarded to its beaches reflects their cleanliness and safety, making them perfect for families to enjoy a day by the sea. The vibrant beach huts lining the shore add a colorful touch to the landscape, providing both practical storage space and delightful photo opportunities.
Aside from its beaches, Clacton boasts beautiful gardens and parks that offer tranquil spots for relaxation and picnics. The picturesque Holland-on-Sea, located just a short distance away, is a prime spot to explore stunning gardens and take in breathtaking views of the coast.
Clacton's iconic landmark, the Martello Tower, is a must-visit attraction for history enthusiasts. Constructed in the early 19th century, this historic building has been converted into a museum that showcases the town's military past and maritime heritage. Visitors can explore the tower's interior and discover fascinating exhibits about Clacton's role in defending the British coast.
For a taste of local culture, visitors can head to the Princes Theatre, an entertainment venue that hosts a variety of performances, including live music, theater productions, and comedy shows. The theatre contributes to Clacton's vibrant cultural scene, attracting both local talent and nationally recognized acts.
Families will find a plethora of activities to keep children entertained, including amusement arcades, mini-golf courses, and the SeaQuarium. The SeaQuarium is a marine life center that allows visitors to get up close and personal with fascinating sea creatures, offering an educational and interactive experience for all ages.
Clacton also hosts a range of annual events and festivals that add to its lively atmosphere. The Clacton Airshow, held annually in August, is one of the town's biggest attractions, featuring breathtaking aerial displays by some of the world's top aerobatic teams. The vibrant Clacton Carnival, with its procession of colorful floats and entertainment, is another highlight that brings the community together in celebration.
With its diverse array of restaurants, cafes, and pubs, Clacton offers an array of dining options for all tastes and budgets. From traditional fish and chips by the sea to international cuisines, there is something to satisfy every palate.
In terms of transportation, Clacton is well-connected, making it easily accessible for both day-trippers and residents. The town has good road links, and the Clacton-on-Sea railway station provides regular services to London Liverpool Street, making it a convenient location for commuters and travelers.
In conclusion, Clacton-on-Sea is a quintessential British seaside town that holds a special place in the hearts of its residents and visitors alike. With its golden beaches, historic landmarks, and vibrant cultural scene, Clacton offers a delightful blend of traditional charm and modern attractions. Whether enjoying the seafront, exploring its rich history, or partaking in the lively events and festivals, Clacton provides an unforgettable experience for all who visit.
Clacton-on-Sea Window and Door Repairs
Dunstan Gate
Paxton Road
Clacton-on-Sea
CO15 4LR
TEL: 01255 440645
Opening Hours
Mon 08:00 – 18:00
Tuesday 08:00 – 18:00
Wednesday 08:00 – 18:00
Thursday 08:00 – 18:00
Friday 08:00 – 18:00
Saturday 09:00 – 15:00
Sunday – Closed