Window Repair near Derby – Double Glazing Repairs – uPVC Repairs
01332 561526

Serving Derby, we are door and window repair experts, we tackle all types of window and door repairs. We specialize in uPVC repairs and offer locksmith and boarding up services
Double Glazed Windows
Double glazed windows account for the majority of the window repair calls we receive and include uPVC windows, aluminium windows and timber windows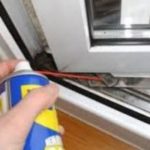 Double glazing repairs pertain to door and window frames and their moving parts such as door handles, window handles, window locks, door locks, including multi-point locks and euro-cylinders, also includes friction stays (window hinges) and door sundries such as letterboxes, door knockers and door panels etc.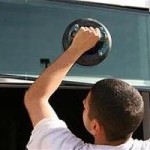 Other than for external damage or breakage, the main reason for replacing double glazed units is due to water ingress between the glass panes causing the glass to become cloudy or misted up. We also carry out glass refurbishment with all types of glass including, toughened and laminated safety glass, feature lead, Georgian and stained glass effects.
While the majority of calls we receive in Derby these days are for window, door and glass repairs, we also supply and install new replacement windows, doors and uPVC door panels
We install a comprehensive range of windows these include;
Casement Windows
These open outwards and account for the majority of replacement windows installed in the UK
Tilt & Turn Windows
This style of window was imported from Europe. Unlike the casement window, it opens inwards, which can present a problem where curtains are fitted. As well as opening inwards there is also the facility to tilt it into the room for ventilation.
Bay Windows
A bay window can be structural or can be added into an existing flat window opening (known as a plant on bay) In the majority of cases bay windows are a combination of casement windows which are coupled together using structural poles or posts. They can also consist of tilt & turn windows as well as doors
Vertical Sliding Sash windows
This style of window was popular in the Victorian and Edwardian eras and is still popular in these older properties, where the homeowner wants to retain the period charm of the property
We supply and install a comprehensive range of doors.

These include;
Casement Doors
These are the everyday external doors you see in residential homes and open inwards or outwards.
French Doors
These comprise a combination of two casement doors, manufactured together in one frame. They can be coupled with windows to make up a french door combination
Patio Doors
These are also known as sliding doors and became popular in the 1970s. They are still as popular today as they were then
Bifold Doors
These have become more and more popular over the years as they fold back against the wall to allow the full opening they are set into to be maximised.
The windows and doors we install are available in the following materials;
Composite Doors
This type of residential door has become the most popular in the Uk for front doors. We have a comprehensive range of styles and colours to choose from
uPVC Windows and Doors
These are still by far the most popular replacement windows and doors in the UK. There are in essence two types of finish either smooth or a grained foiled finish. They are available in a variety of colours and are available in the following configurations;
uPVC Windows
Types we install include, casement windows, tilt & turn windows, bay windows and vertical sliding sash windows
uPVC Doors
Types we install include casement doors, french doors, patio doors and bi-fold doors
Aluminium Windows and Doors
As with uPVC there is a comprehensive range of colours and are available in the following configurations;
Aluminium Windows
We install, casement windows, tilt & turn windows and bay windows
Aluminium Doors
We install, casement doors, french doors, patio doors and bifold doors
Timber Windows and Doors
Supplied in a comprehensive range of finishes and colours, they are available in the following configurations;
Timber Windows
We supply and install, casement windows, bay windows and vertical sliding sash windows
Timber Doors
We supply and install, casement doors, french doors and patio doors
We supply and install replacement uPVC door panels, where the original panel has become damaged or has discoloured or even where the homeowner just wants a new look. Available in a comprehensive range of styles, colours and finishes including both smooth and grained, they also come in a variety of patterned glass choices.
Although most of the work we carry out in Derby is for private house owners we also carry out commercial door and window repairs for housing associations, utility companies, estate agents, letting agents, private landlords and varying other types of businesses.
We cover the DE1 and DE3, DE21, DE22, DE23, DE24, DE65, DE72, DE73 and DE74 postcodes. We also provide boarding up services for those who have the misfortune of having their property damaged by the weather, burglary or have had their home vandalized.
To view our full range of services, click on the links opposite. If you wish to speak to us you can either call on 01332 561526 or fill out the enquiry form opposite.
Double Glazing Window And Door Repairs In Derby
Double glazing uPVC window and door repairs in Derby have become an essential service for homeowners seeking to maintain the efficiency, security, and aesthetics of their properties. With the rising emphasis on energy conservation and cost-effective solutions, uPVC double glazing has gained popularity as a sustainable and durable choice for windows and doors. In Derby, the weather can vary significantly, with cold winters and warm summers, making the need for efficient and well-maintained uPVC windows and doors even more critical. This article explores the benefits of double glazing uPVC window and door repairs in Derby and highlights the importance of professional services in ensuring a comfortable and energy-efficient living environment.
Advantages of Double Glazing uPVC Windows and Doors:
Energy Efficiency: Double glazing involves the use of two glass panes with a layer of insulating gas in between. This design significantly reduces heat transfer, keeping interiors warm in winters and cool in summers. Homeowners in Derby can enjoy a comfortable living space while reducing their energy consumption and utility bills.
Noise Reduction: The insulation provided by double glazing not only keeps thermal energy inside but also acts as a barrier against external noise. For properties located in busy areas or near main roads, uPVC double glazing helps create a peaceful and quieter living environment.
Enhanced Security: uPVC frames are durable and resistant to break-ins, making them a secure choice for windows and doors. When combined with robust double glazing, the overall security of the property is significantly enhanced, giving homeowners peace of mind.
Low Maintenance: uPVC is a low-maintenance material that does not require regular painting or sealing. It is resistant to rot, rust, and corrosion, making it an ideal choice for windows and doors, especially in Derby's unpredictable weather conditions.
Aesthetics: Double glazing uPVC windows and doors are available in various styles and finishes, allowing homeowners to choose designs that complement the overall architecture of their properties. Whether traditional or contemporary, uPVC windows and doors can enhance the curb appeal of any home.
Importance of Professional Repairs:
While uPVC windows and doors are known for their durability, wear and tear can occur over time, affecting their performance and efficiency. This is where professional repairs play a crucial role in maintaining the optimal functioning of double glazing uPVC windows and doors in Derby.
Sealed Unit Replacement: Over time, the seals of double glazing units can deteriorate, leading to condensation and reduced energy efficiency. Our Professional repair services can replace the sealed unit, restoring the insulating properties of the window.
Hardware Repairs: The hardware components of uPVC windows and doors, such as handles, hinges, and locks, may experience wear or damage. Expert repair services can identify and replace faulty hardware, ensuring smooth operation and enhanced security.
Draught Prevention: Draughts around windows and doors can compromise the energy efficiency of a property. Our Professional repair services can identify and seal gaps or cracks, preventing heat loss and reducing energy wastage.
Glass Replacement: Accidental breakage or damage to the glass panes in double glazing units requires immediate attention. Our Professional repair services can efficiently replace the damaged glass, restoring the integrity of the double glazing system.
Upgrading to Energy-Efficient Glass: Some older uPVC windows may have single glazing, which is less energy-efficient compared to double glazing. Professional repair services can upgrade the glass to double glazing, maximizing energy efficiency and comfort.
Double glazing uPVC window and door repairs in Derby are crucial for maintaining the energy efficiency, security, and aesthetics of properties. Homeowners can enjoy a comfortable living environment, reduced energy consumption, and enhanced property value through professional repair services. By choosing reputable and experienced repair providers, residents of Derby can ensure that their uPVC windows and doors continue to function optimally for years to come.
Misted Window Repairs For Double Glazed Windows,
Doors And Conservatories In Derby
In the picturesque city of Derby, where residents treasure both the aesthetics and functionality of their homes, misted glass in double glazing can be a common issue. This phenomenon occurs when moisture infiltrates the space between the glass panes, leading to a cloudy or misty appearance that obstructs your view and reduces the insulation properties of your windows. Our Misted Glass Repairs for Double Glazing in Derby are dedicated to addressing these concerns promptly and effectively, ensuring that your windows remain crystal clear, efficient, and visually pleasing.
The Importance of Misted Glass Repairs:
Visibility: Misted or fogged glass obstructs your view, diminishing the ambiance of your home and the amount of natural light entering your living spaces. Our services aim to restore clear visibility.
Energy Efficiency: Misted windows often indicate compromised seals, resulting in heat loss during the colder months and reduced energy efficiency. Repairing the issue helps maintain a comfortable and cost-effective home.
Preventing Further Damage: Timely repairs prevent the problem from escalating, avoiding potential condensation buildup, mold growth, and structural damage.
Our Comprehensive Misted Glass Repair Services in Derby:
Detailed Evaluation: Our process begins with a meticulous inspection of the misted glass to determine the extent of the issue and any underlying causes.
Transparent Pricing: After assessment, we provide a clear and detailed quote outlining the scope of the necessary repairs and associated costs.
Quality Materials: We use high-quality replacement glass and sealing materials to ensure the longevity and efficiency of your windows.
Skilled Engineers: Our experienced engineers perform precise repairs, utilizing top-quality materials and techniques for lasting results.
Enhanced Energy Efficiency: Our services aim to maximize energy efficiency, making your home more comfortable and cost-effective.
Why Choose Our Misted Glass Repair Services in Derby?
Expertise: Our team of professionals has extensive experience in misted glass repairs, making us well-equipped to address your specific needs.
Customization: We offer personalized solutions recognizing that every home is unique, ensuring optimal results.
Transparency: We prioritize open communication and transparency throughout the entire process, from inspection to repair.
Quality Assurance: We stand behind the quality of our materials and workmanship, ensuring long-lasting results that enhance your property's functionality and appearance.
Customer Satisfaction: Your satisfaction is paramount. We strive to provide a hassle-free experience, ensuring you're pleased with the outcome.
In Derby, where homeowners appreciate both clarity and efficiency, our Misted Glass Repair Services are a trusted choice. We are committed to restoring clarity, energy efficiency, and aesthetics to your double glazing, ensuring that your home remains a haven of clarity and cost-effective comfort.
About Derby
Derby is a vibrant city located in the East Midlands region of England. With a history that spans over two millennia, Derby has evolved from its humble origins as a Roman fort to become a modern, thriving city. Renowned for its industrial heritage, innovations, and cultural contributions, Derby has played a significant role in shaping the history and development of the United Kingdom.
Historical Heritage: The history of Derby dates back to Roman times when it was known as "Derventio." The town grew in prominence during the medieval period and later became an important center for the industrial revolution in the 18th and 19th centuries. One of Derby's most iconic historical sites is the Derby Cathedral, a stunning example of Gothic architecture that has stood for over three centuries. Its impressive tower dominates the city's skyline and is a symbol of the town's religious heritage.
Industrial Innovations: Derby is celebrated for its contributions to the Industrial Revolution. The city was a hub for textile production, and the Silk Mill, built in the 18th century, is widely recognized as one of the world's first modern factories. It now houses the Derby Silk Mill Museum of Making, showcasing the city's industrial heritage and its impact on manufacturing and engineering.
Derby is also renowned for its railway history. The city was the birthplace of the railway industry, with the opening of the world's first-ever passenger railway in 1839, running between Derby and Leeds. The Midland Railway, established in Derby, played a crucial role in the development of the national railway network.
Innovation and Engineering: Derby's reputation as a city of innovation extends beyond the industrial revolution. It has been a hub for engineering and technological advancements throughout the centuries. Rolls-Royce, one of the world's leading aerospace and engineering companies, was founded in Derby in 1906 and continues to have a significant presence in the city. The company's engines power many of the world's most advanced aircraft.
The University of Derby has also contributed to the city's reputation for innovation, providing research and education across various disciplines. The university's emphasis on science, engineering, and technology continues to attract students and researchers from around the world.
Culture and Leisure: Derby is a city that embraces its cultural heritage and offers a wide range of cultural attractions and leisure activities. The city's arts and cultural scene thrives through venues such as the Derby Theatre, showcasing plays, concerts, and performances from local and international artists. The Derby Quad, a modern arts center, hosts exhibitions, film screenings, and creative workshops.
Markeaton Park, one of Derby's largest parks, provides a beautiful setting for outdoor recreation and leisure. With its lakes, gardens, and recreational facilities, the park attracts families and visitors looking to relax and enjoy nature.
Sport and Recreation: Derby has a strong sporting culture, and football is a major passion for the city's residents. Derby County Football Club, known as "The Rams," is the city's professional football team and competes in the English Football League.
For those interested in horse racing, the Epsom Derby, one of the most prestigious horse racing events in the world, takes its name from the city. Although the race itself is held at Epsom Downs in Surrey, Derby's historical significance is honored through this prestigious event.
Education and Connectivity: Derby's education sector is well-developed, with a range of primary and secondary schools, as well as colleges and the University of Derby. The city's commitment to education ensures that young learners have access to quality schooling and higher education opportunities.
Derby's location in the heart of England provides excellent transportation links. The city is well-connected by road, with the A38 and A50 connecting to major cities like Birmingham and Nottingham. Derby also has a well-developed railway network, with regular train services running to London, Birmingham, and other major cities.
Conclusion: Derby is a city that stands at the crossroads of history, innovation, and culture. From its industrial heritage and engineering achievements to its thriving arts scene and sporting passion, Derby offers a diverse and dynamic experience for residents and visitors alike. With a commitment to education, innovation, and progress, the city continues to evolve while honoring its rich historical roots. Derby's unique blend of tradition and modernity makes it a city that remains at the forefront of innovation and cultural contribution in the United Kingdom.
Derby Window and Door Repairs
Pentagon House
Sir Frank Whittle Road
Derby
DE21 4XA
TEL: 01332 561526
Opening Hours
Mon 08:00 – 18:00
Tuesday 08:00 – 18:00
Wednesday 08:00 – 18:00
Thursday 08:00 – 18:00
Friday 08:00 – 18:00
Saturday 09:00 – 15:00
Sunday – Closed