Acton Double Glazing Repairs – uPVC Window Specialists
020 8914 8817

Serving Acton, we are door and window repair experts, we tackle all types of window and door repairs. We specialise in uPVC repairs and offer locksmith and boarding up services
Double Glazed Windows
Double glazed windows account for the majority of the window repair calls we receive and include uPVC windows, aluminium windows and timber windows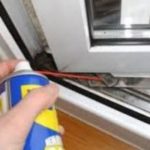 Double glazing repairs pertain to door and window frames and their moving parts such as door handles, window handles, window locks, door locks, including multi-point locks and euro-cylinders, also includes friction stays (window hinges) and door sundries such as letterboxes, door knockers and door panels etc.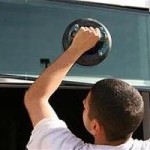 Other than for external damage or breakage, the main reason for replacing double glazed units is due to water ingress between the glass panes causing the glass to become cloudy or misted up. We also carry out glass refurbishment with all types of glass including, toughened and laminated safety glass, feature lead, Georgian and stained glass effects.
While the majority of calls we receive in Acton these days are for window, door and glass repairs, we also supply and install new replacement windows, doors and uPVC door panels
We install a comprehensive range of windows these include;
Casement Windows
These open outwards and account for the majority of replacement windows installed in the UK
Tilt & Turn Windows
This style of window was imported from Europe. Unlike the casement window, it opens inwards, which can present a problem where curtains are fitted. As well as opening inwards there is also the facility to tilt it into the room for ventilation.
Bay Windows
A bay window can be structural or can be added into an existing flat window opening (known as a plant on bay) In the majority of cases bay windows are a combination of casement windows which are coupled together using structural poles or posts. They can also consist of tilt & turn windows as well as doors
Vertical Sliding Sash windows
This style of window was popular in the Victorian and Edwardian eras and is still popular in these older properties, where the homeowner wants to retain the period charm of the property
We supply and install a comprehensive range of doors.

These include;
Casement Doors
These are the everyday external doors you see in residential homes and open inwards or outwards.
French Doors
These comprise a combination of two casement doors, manufactured together in one frame. They can be coupled with windows to make up a french door combination
Patio Doors
These are also known as sliding doors and became popular in the 1970s. They are still as popular today as they were then
Bifold Doors
These have become more and more popular over the years as they fold back against the wall to allow the full opening they are set into to be maximised.
The windows and doors we install are available in the following materials;
Composite Doors
This type of residential door has become the most popular in the Uk for front doors. We have a comprehensive range of styles and colours to choose from
uPVC Windows and Doors
These are still by far the most popular replacement windows and doors in the UK. There are in essence two types of finish either smooth or a grained foiled finish. They are available in a variety of colours and are available in the following configurations;
uPVC Windows
Types we install include, casement windows, tilt & turn windows, bay windows and vertical sliding sash windows
uPVC Doors
Types we install include casement doors, french doors, patio doors and bi-fold doors
Aluminium Windows and Doors
As with uPVC there is a comprehensive range of colours and are available in the following configurations;
Aluminium Windows
We install, casement windows, tilt & turn windows and bay windows
Aluminium Doors
We install, casement doors, french doors, patio doors and bifold doors
Timber Windows and Doors
Supplied in a comprehensive range of finishes and colours, they are available in the following configurations;
Timber Windows
We supply and install, casement windows, bay windows and vertical sliding sash windows
Timber Doors
We supply and install, casement doors, french doors and patio doors
We supply and install replacement uPVC door panels, where the original panel has become damaged or has discoloured or even where the homeowner just wants a new look. Available in a comprehensive range of styles, colours and finishes including both smooth and grained, they also come in a variety of patterned glass choices.
Although most of the work we carry out in Acton is for private house owners we also carry out commercial door and window repairs for housing associations, utility companies, estate agents, letting agents, private landlords and varying other types of businesses.
We cover the W3, W4, W12 and NW10 postcodes and also provide boarding up services for those who have the misfortune of having their property damaged by the weather, burglary or have had their home vandalised.
To view our full range of services, click on the links opposite. If you wish to speak to us you can either call on 020 8914 8817 or fill out the enquiry form opposite
We also cover Ealing
Cat Flap Installers And Installation In Acton
Cat flap installation for UPVC double glazed doors in Acton offers a convenient and secure way to give your cat easy access to the outdoors while preserving the energy efficiency and aesthetics of your double glazed door.
When considering cat flap installation for UPVC double glazed doors in Acton, our professional installers have experience in working with UPVC materials. They will ensure that the integrity of the double glazed unit is maintained throughout the installation process.
The first step in the process is to select a suitable location for the cat flap. Our installer will measure and mark the area where the flap will be installed, ensuring it is at an appropriate height for your cat to access comfortably.
Next, the installer will carefully cut a hole in the UPVC door to accommodate the cat flap. It is crucial to use precise cutting techniques to avoid any damage to the double glazing and maintain the door's insulation properties.
Once the hole is cut, the cat flap is securely fitted into place. Modern cat flaps for UPVC doors often come with weatherproof seals to ensure the door remains energy efficient and to prevent drafts or water leakage.
If the double glazed door has a multi-point locking system, the installer will take care to reposition or modify the locks to accommodate the cat flap and ensure that the door remains secure.
Finally, the cat flap's locking mechanism is tested to ensure it operates smoothly and securely, preventing any unwanted access or potential intruders.
Cat flap installation for UPVC double glazed doors in Acton is a great way to provide your cat with the freedom to explore the outdoors while maintaining the benefits of double glazing. Hiring a professional installer will ensure a seamless and secure installation, providing peace of mind for you and a happy and independent experience for your feline friend.
About Acton
Acton, a lively and diverse district in West London, offers residents and visitors a unique blend of history, culture, and modern amenities. With a rich past dating back to the Middle Ages, Acton has evolved into a bustling suburban area that caters to a diverse community. From its green spaces and historical landmarks to its vibrant cultural scene and excellent transport links, Acton has something to offer for everyone.
History and Heritage:
Acton's history is deeply rooted, with evidence of human activity in the area dating back to the Iron Age. The district's name itself originates from the Old English term "oak farm," reflecting its agricultural past. Over the centuries, Acton has witnessed significant developments and changes, transforming from a rural settlement to a thriving suburb.
One of Acton's notable historical landmarks is Acton Town Hall, an impressive Edwardian building that stands as a symbol of the district's past. The building's stunning architecture and intricate detailing capture the essence of a bygone era. Another historical site of interest is St Mary's Church, a picturesque place of worship dating back to the 12th century.
Green Spaces and Parks:
Despite being a bustling urban area, Acton is home to several green spaces and parks that provide a refreshing escape from city life. Acton Park is a popular destination for locals, offering well-maintained lawns, sports facilities, and a charming café. Gunnersbury Park, located nearby, is a vast green oasis with beautiful gardens, ponds, and a stately mansion that now houses a museum.
Culture and Entertainment:
Acton boasts a vibrant cultural scene that reflects the diversity of its community. The district is home to a mix of cultures and cuisines, with numerous restaurants, cafes, and markets offering an array of international delights. The bustling high street, Acton Central, is a hub of activity, lined with shops, boutiques, and eateries.
For those seeking entertainment and leisure, Acton has a variety of options. The Acton Cinema, a beloved local institution, provides a nostalgic cinematic experience with its art deco facade and classic movie screenings. The Mount, a community center, hosts events, classes, and workshops for people of all ages, further enriching the cultural offerings in the area.
Transport Links:
Acton's excellent transport links make it an attractive location for commuters and those who want easy access to central London. The district is served by several Underground and Overground stations, including Acton Town, Acton Central, and Acton Main Line. This convenient connectivity allows residents to reach major London hubs quickly and easily.
Education and Community:
Acton is home to a range of educational institutions, from primary schools to colleges, ensuring that families have access to quality education for their children. The strong sense of community in Acton is fostered by numerous local organizations, clubs, and community centers that promote social interaction and engagement among residents.
Acton, with its blend of history, culture, and modern amenities, is a vibrant and diverse district in West London. Its rich heritage, green spaces, and cultural offerings make it an attractive place to live for people of all ages and backgrounds. Whether you're interested in exploring historical landmarks, enjoying green parks, immersing yourself in cultural experiences, or simply seeking convenient transport links, Acton has something to offer to all its residents and visitors.
Acton Window and Door Repairs
Berrymead Gardens
Acton
London
W3 8AB
TEL: 020 8914 8817
Opening Hours
Mon 08:00 – 18:00
Tuesday 08:00 – 18:00
Wednesday 08:00 – 18:00
Thursday 08:00 – 18:00
Friday 08:00 – 18:00
Saturday 09:00 – 15:00
Sunday – Closed