Kingston Double Glazing Repairs – uPVC Window Specialists
020 8970 7074

Serving Kingston, we are door and window repair experts, we tackle all types of window and door repairs. We specialise in uPVC repairs and offer locksmith and boarding up services
Double Glazed Windows
Double glazed windows account for the majority of the window repair calls we receive and include uPVC windows, aluminium windows and timber windows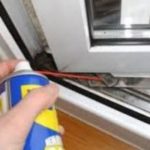 Double glazing repairs pertain to door and window frames and their moving parts such as door handles, window handles, window locks, door locks, including multi-point locks and euro-cylinders, also includes friction stays (window hinges) and door sundries such as letterboxes, door knockers and door panels etc.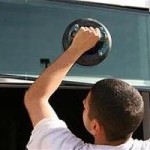 Other than for external damage or breakage, the main reason for replacing double glazed units is due to water ingress between the glass panes causing the glass to become cloudy or misted up. We also carry out glass refurbishment with all types of glass including, toughened and laminated safety glass, feature lead, Georgian and stained glass effects.
While the majority of calls we receive in Kingston these days are for window, door and glass repairs, we also supply and install new replacement windows, doors and uPVC door panels
We install a comprehensive range of windows these include;
Casement Windows
These open outwards and account for the majority of replacement windows installed in the UK
Tilt & Turn Windows
This style of window was imported from Europe. Unlike the casement window, it opens inwards, which can present a problem where curtains are fitted. As well as opening inwards there is also the facility to tilt it into the room for ventilation.
Bay Windows
A bay window can be structural or can be added into an existing flat window opening (known as a plant on bay) In the majority of cases bay windows are a combination of casement windows which are coupled together using structural poles or posts. They can also consist of tilt & turn windows as well as doors
Vertical Sliding Sash windows
This style of window was popular in the Victorian and Edwardian eras and is still popular in these older properties, where the homeowner wants to retain the period charm of the property
We supply and install a comprehensive range of doors.

These include;
Casement Doors
These are the everyday external doors you see in residential homes and open inwards or outwards.
French Doors
These comprise a combination of two casement doors, manufactured together in one frame. They can be coupled with windows to make up a french door combination
Patio Doors
These are also known as sliding doors and became popular in the 1970s. They are still as popular today as they were then
Bifold Doors
These have become more and more popular over the years as they fold back against the wall to allow the full opening they are set into to be maximised.
The windows and doors we install are available in the following materials;
Composite Doors
This type of residential door has become the most popular in the Uk for front doors. We have a comprehensive range of styles and colours to choose from
uPVC Windows and Doors
These are still by far the most popular replacement windows and doors in the UK. There are in essence two types of finish either smooth or a grained foiled finish. They are available in a variety of colours and are available in the following configurations;
uPVC Windows
Types we install include, casement windows, tilt & turn windows, bay windows and vertical sliding sash windows
uPVC Doors
Types we install include casement doors, french doors, patio doors and bi-fold doors
Aluminium Windows and Doors
As with uPVC there is a comprehensive range of colours and are available in the following configurations;
Aluminium Windows
We install, casement windows, tilt & turn windows and bay windows
Aluminium Doors
We install, casement doors, french doors, patio doors and bifold doors
Timber Windows and Doors
Supplied in a comprehensive range of finishes and colours, they are available in the following configurations;
Timber Windows
We supply and install, casement windows, bay windows and vertical sliding sash windows
Timber Doors
We supply and install, casement doors, french doors and patio doors
We supply and install replacement uPVC door panels, where the original panel has become damaged or has discoloured or even where the homeowner just wants a new look. Available in a comprehensive range of styles, colours and finishes including both smooth and grained, they also come in a variety of patterned glass choices.
Although most of the work we carry out in Kingston is for private house owners we also carry out commercial door and window repairs for housing associations, utility companies, estate agents, letting agents, private landlords and varying other types of businesses.
We cover the entire KT1 and KT2 postcodes and also provide boarding up services for those who have the misfortune of having their property damaged by the weather, burglary or have had their home vandalised.
To view our full range of services, click on the links opposite. If you wish to speak to us you can either call on 020 8970 7074 or fill out the enquiry form opposite
Misted Double Glazing Repairs Near You In Kingston
Misted glazing and cloudy glass are common issues that homeowners in Kingston, as well as in other areas, may encounter with their windows. These problems can result in reduced visibility, compromised aesthetics, and decreased energy efficiency. Fortunately, professional misted glazing and cloudy glass repairs in Kingston offer effective solutions to restore clarity and efficiency to windows, ensuring a comfortable and visually appealing living environment. This article explores the causes of misted glazing and cloudy glass, the importance of timely repairs, and the benefits of seeking professional services.
Causes of Misted Glazing and Cloudy Glass:
Misted glazing and cloudy glass occur when condensation forms between the panes of double glazing units. Double glazing is designed to provide thermal insulation by trapping a layer of air or inert gas between two glass panes. When the seals around the glass panes fail, moisture from the surrounding environment can seep in, leading to condensation inside the unit.
The condensation creates a cloudy appearance on the glass, obstructing the view and diminishing the aesthetics of the window. Additionally, misted glazing reduces the thermal efficiency of the window, as the insulating layer of air or gas is replaced by moisture, leading to heat loss and decreased energy efficiency.
Importance of Timely Repairs:
Prompt misted glazing and cloudy glass repairs are crucial for several reasons:
Energy Efficiency: Misted glazing compromises the insulating properties of double glazing, leading to increased heat loss during winters and reduced thermal efficiency overall. Timely repairs restore the insulating layer, helping to maintain a comfortable and energy-efficient indoor environment.
Aesthetics: Cloudy glass can significantly impact the aesthetics of windows, diminishing the view from inside and outside the property. Repairs remove the condensation, restoring the clarity and transparency of the glass, enhancing the visual appeal of the windows.
Preventing Further Damage: Ignoring misted glazing can lead to more significant issues over time, such as mold growth and damage to the window frame. Timely repairs prevent the problem from worsening and help avoid costly replacements.
Health and Comfort: Condensation inside the window can create a damp environment, which may lead to mold growth. Mold can be harmful to health and cause respiratory issues. Repairing misted glazing helps maintain a dry and healthy indoor environment.
Property Value: Well-maintained windows enhance the overall value and marketability of a property. Clear and efficient windows are attractive to potential buyers and can positively influence the property's resale value.
Benefits of Professional Repairs:
Professional misted glazing and cloudy glass repairs in Kingston offer several benefits:
Expertise and Experience: Qualified technicians have the expertise and experience to identify the root cause of the problem and provide effective solutions. They can assess the condition of the window and determine if repairs are possible or if replacement is necessary.
High-Quality Materials: Reputable repair services use high-quality materials and components to ensure the longevity and performance of the repaired window.
Sealed Unit Replacement: In cases where the double glazing unit is beyond repair, professional services can replace the sealed unit with a new, efficient one, restoring the window's thermal insulation and clarity.
Cost-Effectiveness: Repairing misted glazing is often more cost-effective than replacing the entire window. Professional repairs extend the lifespan of the window, avoiding the need for premature replacements.
Misted glazing and cloudy glass repairs in Kingston offer effective solutions to restore clarity, energy efficiency, and aesthetics to windows. Timely repairs are essential for maintaining a comfortable and visually appealing living environment, preventing further damage, and enhancing the overall value of the property. By seeking our professional repair services, homeowners in Kingston can enjoy clear, efficient windows that contribute to a comfortable and aesthetically pleasing home.
About Kingston
Kingston upon Thames, commonly known as Kingston, is a charming town located in the Royal Borough of Kingston upon Thames in South West London, England. Nestled along the banks of the River Thames, Kingston is a town with a rich history, a bustling town center, and a unique blend of old-world charm and modern amenities. With its scenic riverside setting, historical landmarks, and vibrant cultural scene, Kingston has become a popular destination for both residents and visitors.
Historical Heritage:
Kingston boasts a fascinating historical heritage that dates back to ancient times. The town's name is derived from "King's Tun" or "King's Town," reflecting its historical association with royalty. In 838 AD, the town played a pivotal role in the signing of the Treaty of Kingston, marking the end of Viking rule in England. This historic event is commemorated by the Coronation Stone, an ancient stone believed to have been used by Saxon kings during their coronation ceremonies.
The All Saints Church, with its impressive medieval architecture, stands as a testament to Kingston's religious and historical significance. The church's tower, dating back to the 12th century, offers panoramic views of the town and the River Thames.
Town Center and Riverside:
Kingston's town center is a bustling hub of activity, offering a delightful mix of shopping, dining, and entertainment options. The Bentall Centre, a prominent shopping complex, houses an array of well-known retailers, boutiques, and eateries, catering to diverse tastes and preferences.
The Riverside Walk along the River Thames is a popular spot for residents and visitors alike. The picturesque promenade offers stunning views of the river and the surrounding landscapes, making it an ideal place for leisurely strolls, picnics, and enjoying the scenic beauty of the town.
Cultural Attractions:
Kingston's cultural scene is vibrant and varied, with numerous attractions and events throughout the year. The Rose Theatre, a modern theatre complex, hosts a diverse range of performances, including plays, concerts, and dance shows. The theatre's emphasis on promoting local talents and emerging artists adds to its appeal among the community.
The Kingston Museum and Heritage Service provides a glimpse into the town's history and cultural heritage through its exhibitions and collections. From ancient artifacts to contemporary artworks, the museum offers an enriching experience for history enthusiasts and art lovers alike.
Education and Universities:
Kingston is home to Kingston University, a thriving institution known for its diverse academic programs and research opportunities. The university's vibrant campus attracts students from around the world, contributing to the town's lively and cosmopolitan atmosphere.
Transportation and Connectivity:
Kingston benefits from excellent transportation links, making it easily accessible for both residents and visitors. The Kingston railway station provides frequent train services to central London, connecting the town to major destinations in the city.
Additionally, the town's strategic location allows for convenient road access, with the A3, A308, and A240 connecting Kingston to nearby areas and the wider road network.
Leisure and Recreation:
For those seeking leisure and recreational activities, Kingston offers a range of options to suit all interests. The nearby Richmond Park, one of London's Royal Parks, provides a tranquil escape with its expansive green spaces, wildlife, and picturesque landscapes. Visitors can enjoy cycling, horse riding, or simply unwinding amidst nature.
Sports enthusiasts can participate in various activities at the Kingfisher Leisure Centre, which offers swimming pools, sports courts, and fitness facilities. The center caters to individuals and families, encouraging a healthy and active lifestyle.
Kingston upon Thames, with its historical charm, cultural vibrancy, and scenic riverside setting, offers a unique and captivating experience for residents and visitors alike. The town's rich history, diverse cultural attractions, and modern amenities create a dynamic and welcoming community. Whether exploring the town's historical landmarks, enjoying the riverside walks, or immersing in its cultural offerings, Kingston presents a perfect balance of tradition and contemporary living. As a town with a vibrant heart and a wealth of opportunities, Kingston continues to captivate the hearts of those who call it home and those who come to explore its abundant charms.
We also cover Kingston Vale

Kingston Window and Door Repairs
Abinger House
Kingsnympton Park
Kingston
KT2 7RW
Tel: 020 8970 7024
Opening Hours
Mon 08:00 – 18:00
Tuesday 08:00 – 18:00
Wednesday 08:00 – 18:00
Thursday 08:00 – 18:00
Friday 08:00 – 18:00
Saturday 09:00 – 15:00
Sunday – Closed