Manchester Double Glazing Repairs – uPVC Window Specialists
0161 452 3386

Serving Manchester, we are door and window repair experts, we tackle all types of window and door repairs. We specialise in uPVC repairs and offer locksmith and boarding up services
Double Glazed Windows
Double glazed windows account for the majority of the window repair calls we receive and include uPVC windows, aluminium windows and timber windows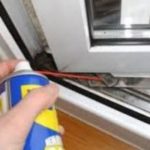 Double glazing repairs pertain to door and window frames and their moving parts such as door handles, window handles, window locks, door locks, including multi-point locks and euro-cylinders, also includes friction stays (window hinges) and door sundries such as letterboxes, door knockers and door panels etc.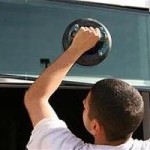 Other than for external damage or breakage, the main reason for replacing double glazed units is due to water ingress between the glass panes causing the glass to become cloudy or misted up. We also carry out glass refurbishment with all types of glass including, toughened and laminated safety glass, feature lead, Georgian and stained glass effects.
While the majority of calls we receive in Manchester these days are for window, door and glass repairs, we also supply and install new replacement windows, doors and uPVC door panels
We install a comprehensive range of windows these include;
Casement Windows
These open outwards and account for the majority of replacement windows installed in the UK
Tilt & Turn Windows
This style of window was imported from Europe. Unlike the casement window, it opens inwards, which can present a problem where curtains are fitted. As well as opening inwards there is also the facility to tilt it into the room for ventilation.
Bay Windows
A bay window can be structural or can be added into an existing flat window opening (known as a plant on bay) In the majority of cases bay windows are a combination of casement windows which are coupled together using structural poles or posts. They can also consist of tilt & turn windows as well as doors
Vertical Sliding Sash windows
This style of window was popular in the Victorian and Edwardian eras and is still popular in these older properties, where the homeowner wants to retain the period charm of the property
We supply and install a comprehensive range of doors.

These include;
Casement Doors
These are the everyday external doors you see in residential homes and open inwards or outwards.
French Doors
These comprise a combination of two casement doors, manufactured together in one frame. They can be coupled with windows to make up a french door combination
Patio Doors
These are also known as sliding doors and became popular in the 1970s. They are still as popular today as they were then
Bifold Doors
These have become more and more popular over the years as they fold back against the wall to allow the full opening they are set into to be maximised.
The windows and doors we install are available in the following materials;
Composite Doors
This type of residential door has become the most popular in the UK for front doors. We have a comprehensive range of styles and colours to choose from
uPVC Windows and Doors
These are still by far the most popular replacement windows and doors in the UK. There are in essence two types of finish either smooth or a grained foiled finish. They are available in a variety of colours and are available in the following configurations;
uPVC Windows
Types we install include, casement windows, tilt & turn windows, bay windows and vertical sliding sash windows
uPVC Doors
Types we install include casement doors, french doors, patio doors and bi-fold doors
Aluminium Windows and Doors
As with uPVC there is a comprehensive range of colours and are available in the following configurations;
Aluminium Windows
We install, casement windows, tilt & turn windows and bay windows
Aluminium Doors
We install, casement doors, french doors, patio doors and bifold doors
Timber Windows and Doors
Supplied in a comprehensive range of finishes and colours, they are available in the following configurations;
Timber Windows
We supply and install, casement windows, bay windows and vertical sliding sash windows
Timber Doors
We supply and install, casement doors, french doors and patio doors
We supply and install replacement uPVC door panels, where the original panel has become damaged or has discoloured or even where the homeowner just wants a new look. Available in a comprehensive range of styles, colours and finishes including both smooth and grained, they also come in a variety of patterned glass choices.
Although most of the work we carry out in Manchester is for private house owners we also carry out commercial door and window repairs for housing associations, utility companies, estate agents, letting agents, private landlords and varying other types of businesses.
We cover the M1 to M4, M8 to M32, M34 to M46, M60, M61, M90 and M99 postcodes. We also provide boarding up services for those who have the misfortune of having their property damaged by the weather, burglary or have had their home vandalised.
To view our full range of services, click on the links opposite. If you wish to speak to us you can either call on 0161 452 3386 or fill out the enquiry form opposite
Misted Double Glazing Repairs Near You In Manchester
In Manchester, where residents cherish both the aesthetics and functionality of their homes, misted double glazing is a common issue that can diminish the quality of living spaces. Misted or fogged windows not only obstruct the view but also reduce energy efficiency. Our Misted Double Glazing Replacement and Repair Services in Manchester are dedicated to addressing these concerns promptly and effectively, ensuring that your windows and doors remain crystal clear, efficient, and visually appealing.
The Significance of Misted Double Glazing Replacement and Repair:
Visibility: Misted or fogged windows obstruct your view, affecting the ambiance of your home and the quality of natural light entering your living spaces. Our services restore crystal-clear visibility.
Energy Efficiency: Misted windows compromise the insulation of your home, leading to heat loss during the winter and reduced energy efficiency. Repairing the issue ensures your home remains comfortable and cost-effective.
Preventing Further Damage: Timely replacement or repair prevents the problem from escalating, avoiding potential condensation buildup, mold growth, and structural damage.
Our Comprehensive Misted Double Glazing Replacement and Repair Services:
Detailed Evaluation: Our process begins with a meticulous inspection of the misted double glazing to determine the extent of the issue and any underlying causes.
Transparent Pricing: After our assessment, we provide a clear and detailed quote outlining the scope of the necessary repairs or replacement and associated costs.
Quality Materials: We use high-quality replacement glass and sealing materials to ensure the longevity and efficiency of your windows and doors.
Skilled Technicians: Our experienced technicians perform precise repairs or replacements, utilizing top-quality materials and techniques for lasting results.
Energy Efficiency: Our services aim to maximize energy efficiency, helping your home remain cozy and cost-effective.
Why Choose Our Misted Double Glazing Replacement and Repair Services in Manchester?
Expertise: Our team of professionals has extensive experience in misted double glazing replacement and repair, making us well-equipped to address your specific needs.
Customization: We offer tailored solutions recognizing that every home is unique, ensuring optimal results.
Transparency: We prioritize open communication and transparency throughout the entire process, from inspection to replacement or repair.
Quality Assurance: We stand behind the quality of our materials and workmanship, ensuring long-lasting results that enhance your home's functionality and appearance.
Customer Satisfaction: Your satisfaction is our top priority. We strive to provide a hassle-free experience and ensure you're delighted with the results.
In Manchester, where residents seek both clarity and comfort, our Misted Double Glazing Replacement and Repair Services are a trusted choice. We are committed to restoring clarity, energy efficiency, and aesthetics to your windows and doors, ensuring that your home remains a haven of clarity and cost-effective comfort.
Window Doctor Near You In Manchester
Welcome to Window Doctor Manchester – Your Trusted Partner for Window Solutions!
We extend a warm welcome as you step into the world of window care and excellence. At Window Doctor Manchester, we understand that windows are not just functional features of your home; they are essential elements that enhance aesthetics, energy efficiency, and overall comfort.
Our mission is simple: to ensure your windows are in prime condition. Whether you're dealing with misted double glazing, damaged frames, malfunctioning locks, or any other window-related issues, our dedicated team of professionals is here to provide efficient, effective, and budget-friendly solutions.
With years of experience serving the vibrant city of Manchester and its surrounding areas, we take immense pride in our craftsmanship and unwavering commitment to customer satisfaction. We recognize that a secure, comfortable living space is paramount, and we're dedicated to making sure your windows contribute to that experience.
As you explore our wide range of services, including double glazing repairs, frame restoration, and much more, you'll discover our reputation for excellence and attention to detail. We eagerly look forward to demonstrating why countless Manchester residents trust Window Doctor Manchester with their window needs.
Whether you're a homeowner or business owner in Manchester, we're here to serve you. Please explore our offerings, and don't hesitate to reach out for any window-related concerns you may have. Thank you for choosing Window Doctor Manchester, where your windows receive the care and expertise they truly deserve!
About Manchester
Manchester, often referred to as the "Capital of the North," is a dynamic and vibrant city located in the northwest of England. Renowned for its rich industrial heritage, world-class cultural scene, and thriving sports culture, Manchester offers a diverse range of experiences for both residents and visitors. With a mix of historical landmarks, modern architecture, and an inclusive community, the city has earned its reputation as a cosmopolitan and welcoming destination.
Manchester's history is deeply intertwined with the Industrial Revolution, which saw the city emerge as a global center for cotton spinning and textile manufacturing. The iconic red-brick mills and warehouses that once dominated the skyline now stand as a testament to Manchester's industrial past. The Museum of Science and Industry, located in the former Liverpool Road Station, chronicles the city's industrial heritage and showcases its contributions to technological advancements.
Manchester's cultural scene is diverse and dynamic, with numerous museums, galleries, and performing arts venues. The Whitworth Art Gallery, Manchester Art Gallery, and the John Rylands Library are just a few of the places where visitors can explore impressive art collections and rare manuscripts.
The city is also famous for its music culture and has produced many influential bands and musicians, including The Smiths, Oasis, and The Stone Roses. Music enthusiasts can visit legendary venues like The Manchester Arena and the O2 Ritz for live performances and concerts.
Manchester is a city passionate about sports, with a rich history in football. Home to two of England's most prominent football clubs, Manchester United and Manchester City, the city has a fierce rivalry that attracts football fans from around the world. The Old Trafford Stadium and the Etihad Stadium are iconic landmarks for sports enthusiasts to visit and experience the electric atmosphere of a live football match.
Manchester is a leading center for education and research, with several top universities and research institutions. The University of Manchester, Manchester Metropolitan University, and the University of Salford are just a few of the renowned educational institutions that contribute to the city's intellectual environment.
While Manchester celebrates its historical buildings, the city is also known for its contemporary architecture. Modern structures such as the Beetham Tower, the Bridgewater Hall, and the National Football Museum add to the city's skyline and showcase its blend of tradition and innovation.
Manchester is a shopper's paradise, offering a wide range of shopping options to cater to every taste and budget. The Trafford Centre, one of the largest shopping centers in the UK, features a vast array of shops, restaurants, and entertainment venues. In the city center, the Arndale Centre is another popular shopping destination, offering a mix of high-street brands and independent boutiques.
Food lovers will also find a diverse culinary scene in Manchester. The city's multicultural population has led to a rich variety of cuisines, with restaurants and eateries serving dishes from around the world.
Manchester benefits from excellent transport links, making it a convenient location for both residents and visitors. Manchester Piccadilly and Manchester Victoria are major railway stations that provide frequent connections to other major cities in the UK. The city is also well-connected by road and has an efficient tram network that serves various areas.
Manchester, a city with a compelling blend of history, culture, and innovation, is a vibrant and welcoming destination for people from all walks of life. From its industrial heritage and rich cultural scene to its passionate sports culture and modern architecture, Manchester offers a diverse range of experiences. With top-notch educational institutions, a bustling shopping and dining scene, and convenient transport links, the city continues to attract people from across the globe. Manchester's inclusive and friendly community ensures that everyone feels at home in this lively and cosmopolitan metropolis.
Manchester Window and Door Repairs
Clayton House
59 Piccadilly
Manchester
M1 2AQ
TEL: 0161 452 3386
Opening Hours
Mon 08:00 – 18:00
Tuesday 08:00 – 18:00
Wednesday 08:00 – 18:00
Thursday 08:00 – 18:00
Friday 08:00 – 18:00
Saturday 09:00 – 15:00
Sunday – Closed