Hemel Hempstead Double Glazing Repairs – uPVC Window Specialists
01442 353025

Serving Hemel Hempstead, we are door and window repair experts, we tackle all types of window and door repairs. We specialise in uPVC repairs and offer locksmith and boarding up services
Double Glazed Windows
Double glazed windows account for the majority of the window repair calls we receive and include uPVC windows, aluminium windows and timber windows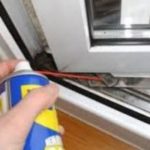 Double glazing repairs pertain to door and window frames and their moving parts such as door handles, window handles, window locks, door locks, including multi-point locks and euro-cylinders, also includes friction stays (window hinges) and door sundries such as letterboxes, door knockers and door panels etc.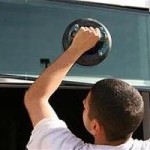 Other than for external damage or breakage, the main reason for replacing double glazed units is due to water ingress between the glass panes causing the glass to become cloudy or misted up. We also carry out glass refurbishment with all types of glass including, toughened and laminated safety glass, feature lead, Georgian and stained glass effects.
While the majority of calls we receive in Hemel Hempstead these days are for window, door and glass repairs, we also supply and install new replacement windows, doors and uPVC door panels
We install a comprehensive range of windows these include;
Casement Windows
These open outwards and account for the majority of replacement windows installed in the UK
Tilt & Turn Windows
This style of window was imported from Europe. Unlike the casement window, it opens inwards, which can present a problem where curtains are fitted. As well as opening inwards there is also the facility to tilt it into the room for ventilation.
Bay Windows
A bay window can be structural or can be added into an existing flat window opening (known as a plant on bay) In the majority of cases bay windows are a combination of casement windows which are coupled together using structural poles or posts. They can also consist of tilt & turn windows as well as doors
Vertical Sliding Sash windows
This style of window was popular in the Victorian and Edwardian eras and is still popular in these older properties, where the homeowner wants to retain the period charm of the property
We supply and install a comprehensive range of doors.

These include;
Casement Doors
These are the everyday external doors you see in residential homes and open inwards or outwards.
French Doors
These comprise a combination of two casement doors, manufactured together in one frame. They can be coupled with windows to make up a french door combination
Patio Doors
These are also known as sliding doors and became popular in the 1970s. They are still as popular today as they were then
Bifold Doors
These have become more and more popular over the years as they fold back against the wall to allow the full opening they are set into to be maximised.
The windows and doors we install are available in the following materials;
Composite Doors
This type of residential door has become the most popular in the Uk for front doors. We have a comprehensive range of styles and colours to choose from
uPVC Windows and Doors
These are still by far the most popular replacement windows and doors in the UK. There are in essence two types of finish either smooth or a grained foiled finish. They are available in a variety of colours and are available in the following configurations;
uPVC Windows
Types we install include, casement windows, tilt & turn windows, bay windows and vertical sliding sash windows
uPVC Doors
Types we install include casement doors, french doors, patio doors and bi-fold doors
Aluminium Windows and Doors
As with uPVC there is a comprehensive range of colours and are available in the following configurations;
Aluminium Windows
We install, casement windows, tilt & turn windows and bay windows
Aluminium Doors
We install, casement doors, french doors, patio doors and bifold doors
Timber Windows and Doors
Supplied in a comprehensive range of finishes and colours, they are available in the following configurations;
Timber Windows
We supply and install, casement windows, bay windows and vertical sliding sash windows
Timber Doors
We supply and install, casement doors, french doors and patio doors
We supply and install replacement uPVC door panels, where the original panel has become damaged or has discoloured or even where the homeowner just wants a new look. Available in a comprehensive range of styles, colours and finishes including both smooth and grained, they also come in a variety of patterned glass choices.
Although most of the work we carry out in Hemel Hempstead is for private house owners we also carry out commercial door and window repairs for housing associations, utility companies, estate agents, letting agents, private landlords and varying other types of businesses.
We cover the HP1, HP2 and HP3 postcodes and also provide boarding up services for those who have the misfortune of having their property damaged by the weather, burglary or have had their home vandalised.
To view our full range of services, click on the links opposite. If you wish to speak to us you can either call on 01442 353025 or fill out the enquiry form opposite
About Hemel Hempstead
Hemel Hempstead, a charming town located in Hertfordshire, England, offers a delightful mix of historical charm, green spaces, and modern amenities. Situated approximately 24 miles northwest of London, Hemel Hempstead is a popular residential area that attracts families, professionals, and visitors alike. With a rich history dating back to the medieval era, the town has evolved into a thriving community with a unique character and a wide range of attractions to explore.
Hemel Hempstead's history can be traced back to the 8th century, making it one of the oldest towns in Hertfordshire. The town's name itself is a fusion of "Hemel," derived from the Old English term for "hill," and "Hempstead," referring to a farmstead or settlement. Throughout the centuries, Hemel Hempstead has witnessed significant developments and played a role in various historical events.
One of the most prominent historical landmarks in the town is the remains of the Roman villa at Boxmoor. Dating back to the 3rd century AD, this archaeological site offers a fascinating glimpse into the Roman era and the lives of its inhabitants. Another notable historical attraction is the Old Town of Hemel Hempstead, where visitors can stroll through cobbled streets and admire historic buildings, including St Mary's Church, which dates back to the 12th century.
Hemel Hempstead is blessed with numerous green spaces and parks, providing residents with ample opportunities to enjoy the outdoors. Gadebridge Park, with its picturesque landscape, children's playground, and outdoor gym, is a popular spot for leisure activities and picnics. The Water Gardens, an award-winning park, features cascading water features and beautiful flower displays, providing a tranquil escape in the heart of the town.
The town of Hemel Hempstead is home to several primary and secondary schools, providing families with access to quality education for their children. The community spirit is strong, with various local organizations, clubs, and events that bring residents together and foster a sense of belonging.
Hemel Hempstead offers a vibrant shopping and dining scene, catering to diverse tastes and preferences. The Marlowes Shopping Centre is the town's main shopping destination, featuring a variety of high-street stores, cafes, and restaurants. For a more unique shopping experience, the Hemel Food Garden Market offers a selection of fresh produce and artisanal goods.
When it comes to dining, Hemel Hempstead boasts an array of eateries, from traditional pubs and cozy cafes to international restaurants serving cuisines from around the world. Whether it's a quick coffee break or a leisurely meal, residents and visitors can find a range of dining options to suit their tastes.
Hemel Hempstead enjoys excellent transport links, making it a convenient location for commuters. The town is served by two railway stations, Hemel Hempstead and Apsley, both providing regular services to London Euston and other destinations. The M1 motorway also runs nearby, providing easy access to major road networks.
Hemel Hempstead, with its historical heritage, green spaces, and modern amenities, is a charming town that offers a high quality of life for its residents. From exploring historical landmarks and enjoying parks and gardens to shopping, dining, and convenient transport links, Hemel Hempstead provides a diverse range of experiences. The town's strong sense of community, alongside its natural beauty and thriving urban areas, makes Hemel Hempstead an inviting and attractive place to live, work, and explore.
We also cover Hoddesdon and other areas in Hertfordshire
Hemel Hempstead Window and Door Repairs
Heron Business Park
Eastman Way
Hemel Hempstead
HP2 7DU
TEL: 01442 353025
Opening Hours
Mon 08:00 – 18:00
Tuesday 08:00 – 18:00
Wednesday 08:00 – 18:00
Thursday 08:00 – 18:00
Friday 08:00 – 18:00
Saturday 09:00 – 15:00
Sunday – Closed