Double Glazing Repairs near Aylesbury – Window Repair – uPVC Repairs
01296 509982 
Hello from Aylesbury Window and Door Repairs! We are your one-stop-shop for any double glazing repair services you may require in Aylesbury and surrounding areas. Our knowledgeable team is equipped to handle uPVC doors, aluminium windows, and misty double glazing. Trust us to fulfill all your repair needs!
A little about Aylesbury Window and Door Repairs
With years of expertise, Aylesbury Window and Door Repairs guarantees the accuracy and professionalism of your double glazing repairs. We take pride in being your trusted local experts in Aylesbury.
Our engineers possess the knowledge, expertise, and capability to effectively repair double glazing, handling any issue that may present itself. Whether it is a malfunctioning lock, shattered glass, or worn frames, they are equipped with the necessary resources and skills for the task at hand.
We recognize the importance of having secure and energy-efficient windows and doors. Our team is committed to simplifying the repair process and delivering top-quality service while causing minimal interruption to your routine. Along with resolving the issue, we guarantee that your windows and doors are functioning at their best.
Your satisfaction is of utmost importance to us. We guarantee an exceptional experience and prompt responsiveness to your inquiries. Furthermore, our pricing is transparent to avoid any unforeseen expenses.
Rely on Aylesbury Window and Door Repairs as your go-to for double glazing repair. Our commitment to exceptional workmanship and dedicated customer support is unmatched – don't hesitate, contact us now!
Double Glazing Repairs
Ensuring the upkeep of double glazed windows is crucial for maintaining optimal functionality and security. Neglecting this maintenance can lead to issues such as condensation between panes, draughts, or even broken glass. These problems significantly compromise insulation and pose a threat to your property.
Fogging or misting of double glazed windows is a frequent problem in households. This occurs when moisture seeps between the panes, resulting in a cloudy appearance. Aside from reducing the visual appeal of the windows, it also indicates the need for prompt attention to the seal.
Periodic upkeep and fixes may be necessary for double glazing, particularly uPVC doors. Acting promptly can aid in preserving their optimal condition and prolonging their lifespan.
If your aluminium windows are not moving smoothly or are causing drafts, it may be time to consider repairing them.
In your quest for a double glazing repair specialist near Aylesbury, it is important to take into account their expertise, reliability, and customer feedback. Conduct thorough research to locate a well-established team capable of addressing diverse issues while providing exceptional service at a reasonable price.
It is crucial to properly maintain your double glazing in order to prevent costly repairs in the future. If you notice any damage, it is best to address it promptly by seeking assistance from professionals such as Aylesbury Window and Door Repairs. Do not ignore issues like condensation and draughts as they can lead to significant problems if left unchecked.
By enlisting the help of a reputable double glazing repair company in the Aylesbury area, not only can you enhance your home's energy efficiency, but also ensure its security.
Window Repair
At Aylesbury Window and Door Repairs, we are dedicated to providing you with top-quality window repair services. Our highly skilled team has extensive experience in restoring windows to their optimal performance. We always aim to exceed expectations in every project, ensuring exceptional quality and reliability.
When it comes to fixing windows, we are the perfect choice. With a holistic approach, we will assess the problem and create customized solutions for you. Our vast expertise allows us to handle all kinds of window repair tasks.
At Aylesbury Window and Door Repairs, our main priority is providing exceptional customer service. Our team of experts utilizes top-quality materials and innovative techniques to elevate the quality of your windows and enhance energy efficiency. You can trust that the end result will be nothing less than impressive.
With our swift service and exceptional craftsmanship, we have established ourselves as top players in the window repair industry. Allow us to demonstrate our unwavering dedication to delivering excellence.
uPVC Window Repairs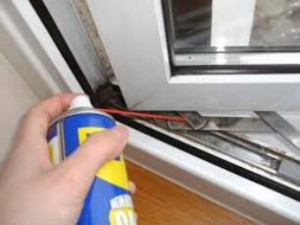 At Aylesbury Window and Door Repairs, we pride ourselves on our engineers' expert knowledge of uPVC window maintenance. With years of experience, they are well-equipped to ensure optimal functioning of your windows.
At our company, we understand the significance of a secure and pleasant living or working environment. This is why our team offers prompt and effective resolutions to any problems with uPVC windows. Our skilled engineers have the required knowledge and tools to fix damaged hinges, handles, draughts, and leaks.
We are delighted to provide exceptional customer care, offering reliable evaluations, transparent pricing options, and personalized solutions. Allow us to handle all of your uPVC window repair requirements, as we continuously endeavor to exceed expectations.
Aluminium Window Repairs
Aluminium windows are a popular choice among homeowners due to their robustness and attractive appearance. To maintain the security and functionality of your home, prompt action should be taken in case of any issues.
As a result of regular usage, it is possible for aluminium windows to experience wear and tear which can lead to damage or defects. To maintain their functionality, it is important to repair or replace handles, hinges, and locking mechanisms as needed. Keeping this in mind is crucial for optimal performance.
Over time, it is not uncommon to encounter seal failure with aluminium windows. As seals deteriorate, they can result in air leaks and reduced energy efficiency. The good news is that a professional repair service can remedy the situation and have your windows operating seamlessly once more.
Should you observe an excessive amount of moisture around the panes of your aluminium window, it is possible that there is an issue with the double glazing unit. This could be due to a break in the seal, causing condensation to build up. Fortunately, there are options for repairing or replacing misted double glazing, which may help restore your window to its previous state.
When seeking an aluminium window repair specialist in the Aylesbury area, ensure that they possess the necessary skills for the job and are equipped with quality parts to provide a timely service.
Ensure the continued maintenance and optimal performance of your aluminium windows with professional servicing. This will address any issues promptly, ensuring the aesthetic appeal, security, and energy efficiency of your home.
Door Repair
At Aylesbury Window and Door Repairs, we take great pride in our exceptional door repair services. With our team's extensive experience and high level of expertise, we specialize in rejuvenating doors for both residential and commercial properties.
Our engineers meticulously inspect every door, assessing the most appropriate solution for repair based on its current condition. Whether it be a minor problem such as a creaky hinge or loose handle, or a more severe situation like a cracked frame or shattered glass panel, our skilled personnel are equipped to handle any task.
Our experts make use of cutting-edge industry tools and top-of-the-line components to install your door according to your specific needs, ensuring its long-lasting durability.
At Aylesbury Window and Door Repairs, our dedication to precision craftsmanship, timeliness, and reliability ensures customer satisfaction. We are committed to consistently delivering exceptional results for every job we undertake, prioritizing professional integrity in every door renovation.
uPVC Door Repairs
Keeping uPVC doors well-maintained is crucial for both the safety of your home and keeping energy costs down. It is recommended to address any necessary repairs promptly to prevent additional harm or potential hazards.
An unbalanced uPVC door can cause a variety of issues. It may be difficult to shut, and there could be gaps allowing drafts and sounds to enter. Consulting with a professional repair company can effectively address these concerns by ensuring that the door closes tightly and improving insulation in your household.
If the locks and handles of uPVC doors are compromised, they can become unsafe. Over time, these parts may wear out, posing a threat to your home. Therefore, it is crucial to either replace or repair them for the sake of your security and the aesthetic appeal of the door.
Promptly addressing any cracks or damage to uPVC material is crucial in order to avoid potential issues down the line.
When facing problems with your uPVC door, prompt action is crucial. Allow the skilled team at Aylesbury Window and Door Repairs to keep your door in top working order. Reach out to them for speedy resolution.
Aluminium Door Repairs
Aylesbury Window and Door Repairs is proud to provide exceptional services for repairing aluminium doors. Our skilled engineers have the expertise and know-how to handle a wide range of issues related to aluminium doors, whether it be minor repairs or full replacements.
Recognizing the significance of ensuring a robust entryway for both living and business spaces, we strive for excellence in achieving security and aesthetic appeal. With a meticulous approach, our experts thoroughly examine various aspects of the entrance for any concerns, such as distorted doors, compromised frames, or malfunctioning hardware.
Our commitment to precision in Aluminum Door Repair means we utilize the latest tools and techniques. Rest assured, our work is of superior quality, ensuring you receive top-quality service every time.
Window Glass Replacement
When evaluating double glazing repairs, homeowners may find that their window glass needs replacement. This may be a result of prolonged exposure to the elements or an unforeseen incident, resulting in cracks, chips, or complete shattering of their windows.
The presence of a broken window not only detracts from the aesthetic appeal of your home but also poses a safety hazard and decreases energy efficiency. Therefore, it is crucial to address any glass-related concerns promptly.
Replacing window glass involves a delicate touch and precise measuring. It involves removing the shattered pane and replacing it with a fresh one.
At Aylesbury Window and Door Repairs, our expertise lies in fitting durable and energy-efficient materials to replace glass in both uPVC and aluminium frames. Our team of professionals guarantees excellent outcomes for all your needs.
In the event that you notice any damage to your double-glazed windows, it is important to act promptly and reach out to us for expert assistance. Our knowledgeable team will evaluate the problem and offer a dependable resolution tailored to your needs.
Rapidly replacing your window glass offers a multitude of benefits, including rejuvenating the functionality of your windows, providing insulation for your home, reducing noise levels, enhancing safety, and increasing its overall value.
Ensure your living space remains both comfortable and secure by repairing broken windows. Trust Aylesbury Window and Door Repairs to provide exceptional window replacement services, featuring high-quality double glazing repairs.
Misted Double Glazing Repairs
Fogging or condensation on double glazed windows is a common issue and a sign of misted double glazing.
Over time, the seals on your windows can deteriorate, allowing moisture to enter and become trapped between the glass panes. This affects not only the appearance of your windows, but also their insulation and energy efficiency capabilities.
Thankfully, there are professionals who can detect and fix problems with sealed units, eliminating the need to replace the entire window in misted double glazing situations.
Replacing the glass pane can enhance both clarity and insulation, while sealing effectively prevents condensation build-up.
When selecting a repair company for misted double glazing, it's important to have faith in their services. That's why Aylesbury Window and Door Repairs is the perfect choice – our team of experienced professionals only use top-quality materials and offer a dependable guarantee.
Take action now to ensure that your double-glazed windows are functioning properly and take advantage of the benefits, such as enhanced energy efficiency and unobstructed views. Don't let a misty window bring you down – act promptly to rectify the situation!
The benefits of double glazing
Double glazing is a highly favored option for homeowners, thanks to its countless benefits. Its main advantage lies in enhanced energy efficiency; the use of two glass panes separated by an insulating gas greatly reduces heat transfer between indoors and outdoors. This not only keeps a house cozy during colder months but also prevents outside heat from entering during warmer ones.
Double glazing offers a valuable advantage of soundproofing. With an additional layer of glass, it acts as a barrier against external sounds, offering the peace and serenity you desire in your residence. This is especially beneficial for those residing near bustling roads or loud neighbors.
In addition to providing an extra layer of glass, double glazing also includes advanced locks for enhanced security and peace of mind, setting it apart from single glazed options.
Double glazing has the power to transform your home completely. With a variety of styles and finishes to choose from, you can easily achieve the desired appearance for your property.
Incorporating double glazing into a home can greatly enhance its value, rendering it a more appealing choice for prospective purchasers. The energy-saving windows and doors associated with this feature can prove highly advantageous.
Purchasing double glazing provides numerous benefits such as increased energy efficiency, decreased noise levels, improved security, appealing aesthetics, and the potential for an increase in property value. This investment yields both immediate and long-term advantages.
Repair or replace!
Deciding on the ideal choice between repairing or fully replacing your double glazing depends on several factors, including the windows' age, level of damage, and your financial circumstances.
For those with recently installed double glazed windows and minor concerns like a cracked handle or loose hinge, repairing rather than replacing is the more budget-friendly option. Seeking professional assistance can efficiently resolve these small problems instead of resorting to a full window replacement.
If your double glazed windows are showing signs of wear and tear, such as condensation or drafts, it may be worth considering replacements. An outdated window system could be causing higher heating costs due to inadequate energy efficiency.
In the event of unfixable breaks or fragments in the glass, it is imperative to replace it for safety reasons.
For optimal outcomes, it is advised to seek guidance from proficient Aylesbury specialists in repairing double glazing. They can effectively assess your current windows and provide a cost-effective solution for long-lasting effectiveness.
Various options for repairing double glazing
In the realm of double glazing repairs, seal decay around windows and doors often poses a prevalent issue. Over time, these seals can deteriorate, permitting air or moisture to infiltrate your residence and diminish its energy efficiency.
Should you find any broken or damaged glass within your home, immediate action is necessary. The cause may be accidental or simply from regular usage. Swiftly addressing the issue is vital for both the safety of your home and the welfare of its inhabitants.
At times, it may be necessary to replace defective locks on your double glazed windows and doors. Not only do malfunctioning locks pose a security threat, but they can also reduce the effectiveness of your double glazing system.
Hinges can experience wear and tear or become damaged, which can impede the smooth functioning of doors and windows. Repairing or replacing them ensures a smooth opening and closing mechanism, while also creating a secure seal.
Observing misted double glazing with condensation between the panes indicates that the sealant may be ineffective. Seeking assistance from a professional repair service is recommended to address this issue.
Familiarizing yourself with the process of handling double glazing repairs can enable you to promptly recognize problems and find reliable solutions from trusted Aylesbury companies that specialize in this field.
Choosing a double glazing repair service provider
When choosing a double glazing repair company, it's crucial to verify their qualifications and expertise in the necessary repairs. Seek out a renowned organization known for their exceptional service and specialized knowledge in this field.
When researching the company, be sure to check out reviews and testimonials from previous customers for an understanding of their track record in satisfying customers. A reliable company should have primarily positive feedback from satisfied customers.
When evaluating a repair company, it's crucial to take into account both the cost and the quality of their services. It makes practical sense to gather price estimates from various businesses in order to find the most budget-friendly option that still maintains high-quality standards.
Make sure the repair service provider offers a warranty for their work, ensuring they take responsibility and have the capability to handle any post-service issues that may occur.
Ensure that the repair service you choose has a strong focus on customer satisfaction and a knowledgeable team that is both accommodating and well-informed. It's important that they are able to address all of your questions and provide helpful assistance throughout the duration of the project.
By considering these factors when selecting a double glazing repair service, you can make an informed decision and receive high-quality window repairs.
Why Choose Aylesbury Window and Door Repairs!
For all of your window and door repair needs, look no further than Aylesbury Window and Door Repairs. As reliable professionals in the local area, we are equipped to handle any repair job efficiently and with expertise. Our rates are competitive, and we take pride in providing top-quality work that will leave you satisfied. Trust us to be your first choice for dependable repair services.
Aylesbury Window and Door Repairs have solidified their presence in the industry, providing unrivaled repair solutions for double-glazed windows and doors in the Aylesbury area. With extensive knowledge and experience, they are the perfect option for addressing any repair needs.
At Aylesbury Window and Door Repairs, we specialize in addressing issues with uPVC doors, aluminium windows, and window glass. Our skilled team is equipped to handle any difficulties with double glazed units, including misty panes.
Double glazing has many benefits for homeowners. Not only does it provide improved energy efficiency by preventing heat loss, but it also lowers noise levels and enhances security. These windows are extremely durable and difficult to breach by potential intruders.
Knowing when to address issues with your double glazing is crucial. Aylesbury Window and Door Repairs is the go-to expert for guidance on whether to repair minor concerns, such as loose handles or hinges, or if more significant damage calls for a replacement.
Various types of double glazing repairs may be necessary, depending on the specific issue at hand. These may involve resealing gaps between glass panes, replacing faulty locks or damaged parts, fixing broken panels and addressing any condensation-related problems within sealed units.
Opting for Aylesbury Window and Door Repairs for your double glazing repair needs is a wise choice. Prior to making a decision, take the time to review their skills, customer reviews, and service guarantees. These elements ensure top-quality craftsmanship and complete contentment.
For fixing problems with your double glazed units, Aylesbury Window and Door Repairs is the top choice. Their exceptional customer service guarantees that your window or door issues will be effectively resolved.
Summary of our services
In summary, it is evident that adopting a healthy lifestyle brings many benefits and should not be overlooked. A well-rounded diet is crucial to maintaining good health, along with consistent physical activity. To achieve optimal wellness, it is important to be mindful of the decisions made regarding personal health and overall well-being.
When it comes to problems with your windows and doors in the Aylesbury area, look no further than Aylesbury Window and Door Repairs. Our team is well-versed in all things related to uPVC doors, aluminium windows, glass repair, and misty double glazing repairs. You can trust us to provide top-quality service from our highly experienced staff.
To ensure the utmost protection and cost-effectiveness for your property, consider selecting Aylesbury Window and Door Repairs. Their team of skilled professionals possess the expertise to promptly identify and resolve any concerns, guaranteeing competitive rates without compromising on excellence.
The benefits of double glazing are clear, as it helps save energy, improves sound insulation, and increases the value of your home. It is therefore crucial to stay vigilant and promptly reach out to Aylesbury Window and Door Repairs for maintenance or replacement needs, in order to avoid potential expenses down the line.
Aylesbury Window and Door Repairs is equipped with the necessary skills to address all types of double glazing repairs. Our expertise includes fixing broken locks or handles, replacing faulty seals or hinges, and eliminating condensation between panes.
Opting for Aylesbury Window and Door Repairs is a smart choice for double glazing repairs, given their exceptional level of expertise. Their top-quality solutions are tailored to meet each customer's unique needs.
Don't let faulty windows and doors compromise the security, comfort, and energy efficiency of your home. Aylesbury Window and Door Repairs is the ideal solution for all your double glazing needs. Their quick service and exceptional workmanship can be relied upon to effectively complete the task at hand.
Around Aylesbury
Aylesbury, a captivating town nestled in the heart of Buckinghamshire, exudes an undeniable charm that beckons visitors from far and wide. Steeped in history and tradition, Aylesbury boasts an impressive array of architectural marvels that stand as testaments to its rich heritage. The picturesque Market Square forms the focal point of this vibrant town, with its bustling atmosphere and quaint shops offering a delightful shopping experience.
Embarking on a leisurely stroll through the streets of Aylesbury reveals hidden gems at every turn – from the enchanting old-world alleyways to grand Georgian buildings showcasing intricate designs. Art enthusiasts will find solace within the walls of The Roald Dahl Children's Gallery or indulge in culture by exploring exhibitions at Bucks County Museum.
As dusk settles over Aylesbury, one can relish in the immersive ambiance offered by local gastropubs and restaurants serving delectable cuisines inspired both locally and globally. With its tranquil parks providing respite amidst nature's embrace, Aylesbury truly encapsulates a harmonious blend of old-world charm entwined with contemporary allure for all who are fortunate enough to grace its streets.
We cover the HP19, HP20 and HP21 postcodes and also provide boarding up services for those who have the misfortune of having their property damaged by the weather, burglary or have had their home vandalised.
To view our full range of services, click on the links opposite. If you wish to speak to us you can either call on 01296 509982 or fill out the enquiry form opposite
We also cover Chesham and other areas in Buckinghamshire
Aylesbury Window and Door Repairs
Midshires Business Park
Smeaton Close
Aylesbury
HP19 8HL
TEL: 01296 509982
Opening Hours
Mon 08:00 – 18:00
Tuesday 08:00 – 18:00
Wednesday 08:00 – 18:00
Thursday 08:00 – 18:00
Friday 08:00 – 18:00
Saturday 09:00 – 15:00
Sunday – Closed