Double Glazing Repairs near Bedford – Window Repair – uPVC Repairs
01234 731319 
At Bedford Window and Door Repairs, we prioritize meeting your double glazing repair needs. Our services extend beyond Bedford to the surrounding areas as well.
Our expert engineers are always available to handle any issues you may have with uPVC doors, aluminium windows, or misted double glazing. We strive to be your top choice for complete repair solutions.
A Little About Bedford Window and Door Repairs
By leveraging both our expertise and deep knowledge of the industry, Bedford Window and Door Repairs assures impeccable precision in fixing your double glazing. Our unwavering commitment to delivering superior quality sets us apart as the premier option in Bedford.
Our highly skilled engineers have a wealth of experience in repairing double glazed windows and the necessary tools to do so. They are well-prepared to address any issues that may arise, such as faulty locks, broken glass, or deteriorating frames.
We recognize the significance of well-functioning windows and doors. Our team works diligently to perform seamless repairs, minimizing any inconvenience to your daily routine. This allows us to promptly address any concerns, while also ensuring the continued optimal performance of your windows and doors.
Our ultimate objective is to ensure your complete satisfaction. You can rely on a memorable experience and prompt assistance for any inquiries you may have. Furthermore, our prices are clearly communicated, ensuring no unexpected surprises.
Leave your double glazing repairs in the hands of Bedford Window and Door Repairs, where our meticulous attention to detail and exceptional customer service are guaranteed. Don't hesitate any further – reach out to us now!
Double Glazing Repairs
It is essential to properly maintain your double glazing for optimal performance and security. Neglecting this task may result in complications such as condensation, drafts, or damage to the window units. These problems can compromise insulation and leave your home susceptible to potential hazards.
Fogging and misting are common issues for homes with double glazed windows. This cloudiness is caused by moisture entering between the panes, impacting both the visual aesthetic and indicating the urgency of addressing the seal.
Regularly maintaining and repairing double glazed units is crucial, especially for uPVC doors. Taking prompt action can help preserve their effectiveness and increase their longevity.
If aluminum windows are causing mobility barriers or air leakage, the next step would be to arrange for their repair.
For those living in or close to Bedford, it is vital to thoroughly investigate professionals who specialize in double glazing repair. Factors such as their expertise, reputation, and customer reviews can help assess their capability to provide top-quality service at reasonable rates. A proficient and adaptable team is key for effective repairs.
Properly maintaining your double glazed window is crucial for preventing expensive repairs down the line. In case of any visible damage, it is recommended to seek assistance from experts like Bedford Window and Door Repairs. Additionally, regularly checking for signs of condensation or draughts can prevent these issues from escalating and causing major complications.
Situated in close proximity to Bedford, this specialized company provides efficient and secure repairs for your residence through their double glazing services.
Window Repair
At Bedford Window and Door Repairs, our team of skilled professionals is dedicated to providing exceptional repair services that consistently surpass expectations. You can rely on our commitment to excellence and dependability for all of your projects.
Utilizing our proficiency in handling window-related issues, we specialize in offering optimal solutions for all your challenges. Through a comprehensive assessment, we will identify the most suitable approach according to your choices. Thanks to our extensive expertise and abundant experience, we excel at effortlessly managing all necessary window repairs.
At Bedford Window and Door Repairs, we are committed to our customers' satisfaction above all else. Utilizing top-quality materials and cutting-edge methods, our team of professionals can enhance the appearance and performance of your windows. You can rely on us for exceptional outcomes.
Our reputation as leaders in the window repair industry is attributed to our effective service and superior workmanship. Allow us to showcase our commitment to unmatched excellence.
uPVC Window Repairs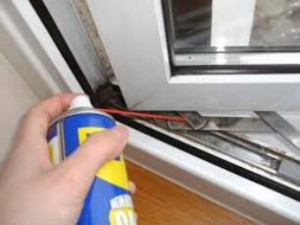 At Bedford Window and Door Repairs, our engineers are adept at repairing uPVC windows. Through years of hands-on experience, they have honed their specialized abilities to ensure the lasting quality of your windows.
At our company, we prioritize establishing a safe and comfortable environment, both in homes and in workplaces. Our dedicated team is readily available to provide efficient solutions for any issues with uPVC windows. Utilizing their expertise and specialized equipment, they can effectively resolve problems such as faulty hinges, handles, drafts, and leaks.
Our commitment to exceptional customer service guarantees reliable evaluations, transparent pricing options, and customized solutions. Count on us to address all of your uPVC window repair needs and surpass your expectations.
Aluminium Window Repairs
Aluminium windows are a popular choice for homeowners, given their durability and attractive look. To maintain their performance and safety, it is essential to promptly attend to any potential problems.
In order to avoid any issues or harm, it is essential to consistently inspect and update the handles, hinges, and locking mechanisms of your aluminium windows. By properly tending to these components, your windows will maintain their optimal performance.
As time passes, aluminium windows may experience seal failure, leading to air leaks and reduced energy efficiency. Luckily, there are reliable repair services that can resolve this issue and restore your windows to their optimal functioning.
If you notice excessive moisture near your aluminium window, it may be a sign of double glazing problems. This could be due to a faulty seal, resulting in condensation buildup. Thankfully, there are options for fixing misty double glazing and restoring your window's appearance, whether that means repairing or replacing it.
When looking for a professional to repair your aluminium windows in Bedford, be sure they possess the necessary skills and can promptly address the issue with high-quality materials.
Maintaining the appearance, safety, and energy efficiency of your aluminium windows is essential. Hiring a professional for repairs is crucial in ensuring timely resolution of any issues and optimal temperature regulation in your home.
Door Repair
At Bedford Window and Door Repairs, we are dedicated to delivering exceptional door repair services. With our team's expertise and experience, we are the ideal choice for enhancing the appearance and functionality of your residential or commercial doors.
Each door is thoroughly examined by our engineers who then determine the best course of action for repairs, taking into account its current condition. From minor issues such as a squeaky hinge to more major concerns like structural damage or broken glass, our capable team can confidently tackle any task at hand.
Our team of experts utilizes top-of-the-line tools and superior components to guarantee precise installation of your door according to your specifications, resulting in exceptional durability.
At Bedford Window and Door Repairs, our commitment to excellence and prompt service is what sets us apart. We ensure customer satisfaction by treating every project with meticulous attention to detail. Our door redecorating services prioritize maintaining a high level of professionalism.
uPVC Door Repairs
Regularly maintaining uPVC doors is crucial for the safety of your home and energy efficiency. Addressing necessary upkeep promptly can prevent future problems or hazards.
Owning malfunctioning uPVC doors can lead to multiple problems such as difficulty with opening and closing, as well as allowing drafts and noise to enter. To resolve these issues, it is best to contact a reliable repair company. They will ensure that your door functions properly and improves the insulation of your home.
Neglecting the maintenance of uPVC door locks and handles can pose a security hazard. Continuous usage can cause these components to weaken, jeopardizing the protection of your residence. To preserve both the security and appearance of your entryway, it is crucial to promptly attend to any signs of wear and tear by repairing or replacing them.
It is crucial to promptly address any damage to uPVC material, as doing so can prevent potential future issues.
If you experience any issues with your uPVC door, feel free to contact Bedford Window and Door Repairs. Their team of repair specialists is dedicated to quickly restoring your door's top functionality. Don't hesitate to reach out for a prompt resolution.
Aluminium Door Repairs
At Bedford Window and Door Repairs, we have a team of experienced engineers who are well-equipped to tackle any problems with aluminium doors. From small repairs to full replacements, our team possesses the necessary skills and knowledge to provide top-quality repair solutions.
Recognizing the significance of creating a safe and aesthetically pleasing entrance for both residential and commercial buildings remains a paramount concern for us. As a component of our expert approach, we thoroughly examine all elements in order to identify any possible concerns, such as misshapen doors, impaired frames, or malfunctioning hardware.
Our commitment to utilizing advanced tools and methods guarantees accurate outcomes while repairing aluminum doors. This unwavering focus on meeting rigorous standards for every project guarantees you will receive exceptional service.
Window Glass Replacement
When considering double glazing repairs, homeowners should keep in mind the possibility of needing to replace their window glass. This may occur due to normal use over time or from accidents like cracks, chips, or breakage.
The presence of a damaged window can greatly affect the appeal, security, and practicality of your home. It is imperative to quickly address any concerns with the glass to prevent such detrimental consequences.
Replacing window glass requires precise work, as it entails removing the broken pane and installing a replacement.
At Bedford Window and Door Repairs, our team of seasoned professionals specializes in installing durable, energy-efficient glass replacements for both uPVC and aluminium frames, ensuring consistent top-quality outcomes.
In the event of damage to your double-glazed windows, please contact us without delay. Our team of experts will assess the issue and provide a tailored solution to suit your requirements.
Timely replacement of window glass provides numerous benefits. It restores functionality, improves insulation, and minimizes noise pollution in your household. Additionally, it guarantees safety and increases the value of your property.
Say goodbye to unwelcoming and unsecured living spaces caused by damaged windows. Trust Bedford Window and Door Repairs to handle the issue for you!
Misted Double Glazing Repairs
Misted glazing, a common occurrence in double glazed windows, is characterized by misty or condensed panes.
Over time, the seals on your windows may weaken, leading to moisture becoming trapped between the panes. This can impact both the look of your windows and their ability to insulate and conserve energy.
Thankfully, experts have the necessary abilities to detect and fix problems with sealed units, thus eliminating the need for a complete window replacement when dealing with misty double glazing.
When it comes to misted double glazing repair, Window and Door Repairs is the trusted choice. Our team of experts and use of high-quality materials ensures a reliable and worry-free experience.
Take action now and ensure that your double-glazed windows are functioning at their peak, so you can fully reap the benefits of increased energy efficiency and unobstructed views. Say goodbye to misty glass and don't delay any longer!
Double glazing, a worthwhile investment?
Double glazing is a highly favored option among homeowners due to its multitude of advantages, especially when it comes to energy efficiency. This type of window utilizes two glass panes separated by an insulating gas, minimizing heat transfer and enhancing insulation. This results in the retention of warmth during colder months and a cool interior during warmer seasons.
By installing double glazing, you can create a solid barrier that effectively blocks out external noise, resulting in a more soundproof home. This is particularly beneficial for individuals residing in close proximity to busy roads or loud neighbors, allowing for a peaceful and calm living atmosphere.
Introducing double glazing in your windows provides not only enhanced safety, but also boosts your overall sense of security in comparison to single pane alternatives. Furthermore, numerous options come with state-of-the-art locking mechanisms for added peace of mind.
Enhance the overall appearance of your home with a range of double glazing choices. Browse through a diverse array of styles and materials to find the perfect fit for your residence.
Installing double glazing in a home can greatly enhance its value, making it an appealing choice for potential buyers. Additionally, energy-efficient windows and doors contribute to its attractiveness.
Installing double glazed windows in your home offers a multitude of benefits. Not only do they enhance energy efficiency and security, but they also minimize sound transfer. Additionally, they elevate the aesthetic appeal of your house and have the potential to boost its value over time. And the greatest aspect? You can begin relishing in these advantages immediately!
Should you repair or replace?
When it comes to your double glazing, the decision between repair or replacement can be challenging. It involves weighing multiple factors, including window age, current damage, energy efficiency, and desired style changes.
When deciding between repairing or replacing double glazing, it's crucial to consider the window's age, the level of damage, and your financial situation.
If small problems occur with your recently installed double glazed windows, like a cracked handle or loose hinge, it's more cost-effective to repair them rather than replace them. Fortunately, a skilled professional can easily fix these minor issues without the need to buy a new window.
If any signs of damage are apparent in your double glazed windows, such as excess moisture or air leaks, it may be prudent to consider replacing them. Continuing to use older windows can lead to higher heating expenses because of their inadequate energy efficiency.
In the event that you come across any visible damage to the glass, such as chipping or cracking, it is vital for the sake of safety to have it replaced.
Seeking guidance from skilled experts who specialize in Bedford's double glazing repairs is the most effective approach for obtaining long-term solutions and finding a budget-friendly remedy. With their expertise, a thorough evaluation of your windows can be conducted, guaranteeing optimal outcomes.
Double glazing repair methods
A variety of double glazing restoration options are available to meet different needs, including mending cracks, replacing locks or hinges, and repairing seals.
Over time, the seals on your double glazed windows and doors may deteriorate, causing air and moisture to seep in, which can affect the energy efficiency of your home.
In the event of damage or wear and tear, it is essential to promptly address any broken glass in your home to ensure the well-being and safety of all occupants.
In some instances, it is essential to upgrade the locks on your windows and doors to double glazing. This is because faulty locks can jeopardize your security and hinder the efficiency of your double glazed components.
Worn or damaged hinges can disrupt the functionality of doors and windows. To guarantee smooth opening and closing as well as effective sealing, it is important to repair or replace them.
When condensation appears between the panes of misted double glazing, it could mean that the sealant is not functioning properly. To address this issue, it is advisable to seek help from a professional repair service.
Acquiring information on double glazing repairs can aid in promptly identifying issues and locating dependable Bedford-based companies that provide effective solutions.
Selecting the right double glazing repair company.
When selecting a company to fix your double glazing, it is crucial to confirm their abilities and proficiency. Look for a reputable organization with a proven history of delivering exceptional service and expertise in the industry.
While conducting company research, checking out reviews and testimonials from past clients can offer valuable information on their history of customer satisfaction. It is beneficial for a reputable business to have mostly positive feedback from satisfied customers.
When choosing a repair company, it is important to consider both the cost and the quality of service. It may be beneficial to compare quotes from different businesses to find the most affordable option while also ensuring satisfactory results.
Remember to inquire about the repair service's warranty policy. This will ensure their responsibility for their work and provide a quick solution to any potential problems following completion of the job.
Selecting a repair service with superior customer service is essential. It should also possess a versatile and adaptable team capable of addressing any inquiries and offering valuable support throughout the project.
Considering these factors when choosing a double glazing repair service will lead to an informed decision and ensure top-quality window repairs.
Why Opt for Bedford Window and Door Repairs?
When it comes to dependable window and door repairs, Bedford Window and Door Repairs is your go-to choice. Our team of experts offers professional services at a reasonable cost to ensure your complete satisfaction.
With a long-standing presence in the industry, Bedford Window and Door Repairs have earned a reputable status for their extensive knowledge and expertise. Their specialized services for double-glazed windows and doors are unmatched in the local community, making them the top choice for prompt and effective repair solutions.
Bedford Window and Door Repairs takes pride in their team of highly skilled professionals who possess extensive knowledge and experience in addressing a wide range of problems related to uPVC doors, aluminium windows, and window glass. They are also fully equipped to handle all issues pertaining to double glazed units, including those with misty panes.
There are numerous benefits of installing double glazing in your home. It can enhance energy efficiency, preventing heat loss and reducing noise levels. Additionally, it provides an extra layer of security by significantly deterring forceful entry attempts.
It is crucial to be aware of when it is necessary to address concerns with your double glazing. Whether the problem can be solved with a simple solution such as tightening a loose handle or hinge, or if a complete installation is required due to significant damage, trust Bedford Window and Door Repairs to guide you.
There are a variety of options for correcting issues with double glazing, which can vary depending on the specific issue at hand. These measures may involve sealing gaps between glass panes, replacing locks or components, fixing broken panels, and addressing condensation problems within sealed units.
Choosing Bedford Window and Door Repairs for your double glazing repairs is a smart move. Before finalizing your decision, take into account their expertise, customer feedback, and commitment to delivering top-quality work. Rest assured, this will lead to outstanding outcomes and your utmost satisfaction as a valued client.
Bedford Window & Door Repairs has all your double glazed unit needs covered. Our exceptional customer service ensures that any window or door issues are resolved seamlessly.
Overview of our services
Our services can be described as a comprehensive array of offerings that cater to a diverse range of needs. We strive to meet the requirements of clients from various backgrounds, ensuring their satisfaction and continued loyalty
Taking into account the overall perspective, it is crucial for individuals to understand the significance of upholding a healthy way of living. This includes following a well-rounded diet and regularly engaging in physical activity. Being proactive and purposeful in decision-making surrounding personal health is imperative for attaining and preserving peak physical wellness.
For any window or door problems in the Bedford area, rest assured that Bedford Window and Door Repairs are the experts to turn to. With expertise in fixing uPVC doors, aluminium windows, glass, and misty double glazing, they consistently provide top-quality service.
At Bedford Window and Door Repairs, we highly value safety and cost-effectiveness. Our team of skilled professionals has the knowledge to detect any problems and offer competitive pricing while maintaining top-quality quality.
Double glazing offers various benefits such as improved energy efficiency, better sound insulation, and increased property worth. Thus, it is crucial to prioritize maintenance and replacement. In case of any issues, do not hesitate to contact Bedford Window and Door Repairs promptly to avoid potential additional costs in the future.
At Bedford Window and Door Repairs, we have the necessary tools and skills to address a variety of double glazing problems. These can range from repairing broken locks or handles to replacing worn seals or hinges, as well as removing condensation between panes.
At Bedford Window and Door Repairs, we pride ourselves on being the premier provider of double glazing solutions. Our focus is on catering to the unique needs of each individual customer, guaranteeing exceptional craftsmanship for every project.
Optimize the overall state and affordability of your household by enlisting the services of Bedford Window and Door Repairs. Their unparalleled double glazing solutions, coupled with their efficiency and superior workmanship, ensure complete contentment.
Around Bedford
Bedford, a thriving town situated in the heart of Bedfordshire county, exudes an irresistible charm and allure that captivates both locals and visitors alike. With a rich historical lineage dating back to medieval times, Bedford is steeped in heritage, boasting an array of architectural wonders such as the striking St Paul's Church and the majestic Bedford Castle Mound. The picturesque River Great Ouse meanders through the town center, offering breathtaking riverside scenery for leisurely strolls or tranquil boating excursions.
Renowned for its vibrant cultural scene, Bedford plays host to numerous art galleries and theaters where one can immerse themselves in captivating performances by local artists or world-class productions. Beyond its cultural offerings, this bustling town also caters to retail enthusiasts with its diverse selection of boutique shops lining charming streets like The Arcade or Harpur Street – perfect for indulging in some retail therapy.
A visit to Bedford would not be complete without exploring its verdant parks and green spaces; Russell Park with its beautifully manicured gardens offers a peaceful sanctuary away from daily hustle-bustle while Priory Country Park entices nature lovers with vast woodlands and serene lakeside views. Moreover, events like the annual River Festival bring communities together in celebration of music, food, arts – showcasing how Bedford seamlessly blends traditions with modernity. As night descends upon this enchanting town, it transforms into a culinary haven where gastronomic delights await at various restaurants offering flavors from around the globe – ensuring every palate is satisfied.
We cover the MK40, MK41 and MK42 postcodes and also provide boarding up services for those who have the misfortune of having their property damaged by the weather, burglary or have had their home vandalised.
To view our full range of services, click on the links opposite. If you wish to speak to us you can either call on 01234 731319 or fill out the enquiry form opposite
We also cover Kempston

Bedford Window and Door Repairs
Murdock Road
Manton Industrial Estate
Bedford
MK41 7PE
Tel: 01234 731319
Opening Hours:
Mon 08:00 – 18:00
Tuesday 08:00 – 18:00
Wednesday 08:00 – 18:00
Thursday 08:00 – 18:00
Friday 08:00 – 18:00
Saturday 09:00 – 15:00
Sunday – Closed