Double Glazing Repairs near Bexley – Window Glass Replacement
01322 308727
Welcome to Bexley Window and Door Repairs, your all-in-one option for top-quality double glazing repairs in the Bexley area and its surrounding regions. If you're having trouble with your uPVC doors, aluminium windows or misted double glazing, we have the knowledge and tools to address your concerns!
A Little About Bexley window and Door Repairs
At Bexley Window and Door Repairs, we take great pride in being the area's top double glazing repair company. With extensive experience, our team has mastered their craft to guarantee every job is carried out with precision and care.
Our highly trained technicians have the experience and resources to handle any double glazing repair, ranging from minor issues such as locks to major repairs like broken glass or frame damage.
We understand the importance of your windows and doors in terms of security and energy efficiency. That's why we are dedicated to delivering timely and effective repair services that will have minimal impact on your daily routine. Not only do we strive to address the existing problem, but also to make sure that your windows and doors are functioning as well as possible.
We strive to provide the best service possible every step of the way. Ensuring your satisfaction is paramount, and any worries you may have will be addressed accordingly. Our pricing is always transparent, so there won't be any unwelcome surprises when it comes to cost.
When you entrust Bexley Window and Door Repairs with your double glazing needs, you can be sure of excellent workmanship and pleasant customer service. Don't wait – contact us now!
Double Glazing Repairs
Double glazing needs regular upkeep in order to continue providing effective insulation and security. Over time, condensation can build up between the panes; draughts may develop; there is even the possibility of cracks appearing in the glass. Failing to address these issues can leave your home exposed to a breakdown of its thermal efficiency and safety.
A problem frequently faced by homeowners is double glazing with moisture trapped between panes, which gives a cloudy appearance. Not only does this look unpleasant but it also suggests there has been a breach of the seal that should be attended to as soon as possible.
It's not unusual for double glazed units to require maintenance or repairs. Since uPVC doors are frequently used, it is important to take care of them properly and make repairs as soon as a problem arises. This will help to extend the life of the door, while also giving you smooth operation all the time.
If you experience difficulty with opening or closing your aluminium windows, or feel a draft of cold air coming from any gaps, then you may have the need for window repairs.
When picking a double glazing repair company in Bexley and its surroundings, take into account expertise, reputation and customer feedback. Opt for experts who have experience fixing various kinds of double glazed units while providing competitive rates without lowering quality.
Maintenance is key in order to stop more extensive repairs in the future. If you spot any indications of wear and tear in your double-glazed windows, such as condensation or draughts, do not delay seeking help from experts like Bexley Window and Door Repairs.
Investing in professional double glazing repairs near Bexley can not only improve your home's energy efficiency but also provide added security.
uPVC Window Repairs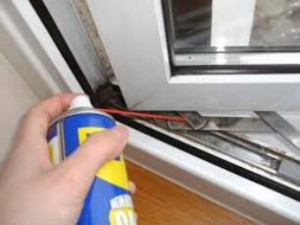 Bexley Window and Door Repairs have a wealth of expertise in uPVC window repairs, to guarantee that your windows operate perfectly. For many years we have been providing our clients with exceptional services, ensuring that their homes or businesses are secure and comfortable. If there are any problems with your uPVC windows, we offer fast and efficient repair solutions.
At our company, we bring to bear our breadth of knowledge and array of resources to tackle any issue concerning uPVC windows. We are devoted to ensuring customer satisfaction and doing so with candid evaluations, competitively-priced solutions, and an unwavering commitment to surpassing expectations. Put your trust in us for all uPVC window repairs – you won't be disappointed!
uPVC Door Repairs
When it comes to your home's security and energy efficiency, the state of your doors is a major factor. If you have uPVC doors that require attention, it is important to act quickly to prevent further damage or potential issues with safety.
Misalignment of uPVC doors is a common issue. Opening and closing the door can become difficult, with gaps allowing drafts and unwanted noise into your home. A professional repair offers the perfect solution by realigning the door for smooth operation and improved insulation.
uPVC doors may be prone to faulty locks or handles over time. If these components become damaged, the security of your home might be put at risk. Restoring them will both boost security and improve the look of your door.
It's essential to address any cracks or damage to uPVC material promptly, as neglecting the problem could eventually cause more extensive damage.
Addressing uPVC door repairs in a timely manner can help them remain effective for years to come. For expert assistance in resolving such issues, get in touch with Bexley Window and Door Repairs right away.
Aluminium Window Repairs
Aluminium windows offer numerous benefits; their durability and stylish look appealing to homeowners. Nevertheless, over time, like other types of windows, they may need to be repaired. To ensure the protection and functionality of your home is maintained, it's vital to address such issues without delay.
It's common to experience issues with aluminium windows, particularly damage or malfunctioning hardware. These components – such as handles, hinges, and locking mechanisms – are integral for the proper operation of your windows. So if any of these are broken or faulty, be sure to get them repaired or replaced.
With aluminium windows, seal failure is an issue that can occur over time. This results in decreased energy efficiency and the infiltration of cold air through drafts. If this happens, professional repair services are available to replace the seals and restore your windows' performance.
If you notice condensation between the panes of glass in your aluminium windows, it can indicate that something is wrong with the double glazing unit itself. This usually results from a breach in the seal which causes moisture to enter. Misted double glazing repairs can help to mend the issue by either replacing or repairing the affected unit.
When searching for an aluminium window repair business around Bexley and its environs, it is important to pick a firm that has expertise dealing with this specific material. They should provide quick service and use premium products when making repairs.
Taking timely action on any problems with your aluminium windows through qualified repairs will help to extend their life span, maintain their attractive look and keep your home secure and comfortable.
Window Glass Replacement
When it comes to double glazing repairs, homeowners may experience problems such as cracked, chipped or shattered windows due to a variety of causes including the weather and accidents. In this case, window glass replacement may be necessary.
A broken window can really impact the look of your home, as well as its safety and energy efficiency. It's essential to take care of any glass-related problems without delay.
Window glass replacement entails the careful removal of a broken pane and inserting a new one in its spot. This job necessitates accuracy and expertise to guarantee everything fits seamlessly and is properly sealed off.
Bexley Window and Door Repairs use expert staff to replace window glass in uPVC and aluminium frames. We always employ premium materials that are hardwearing, as well as energy-efficient.
If you've noticed any cracks or chips in your double-glazed windows, make sure you get in touch with us. Our skilled team will evaluate the magnitude of the damage and produce an appropriate solution for you. Don't delay – contact us today!
Investing in window glass replacement at the right time not only revives the usefulness of your windows, but also elevates insulation, cuts down on noise pollution, fortifies security levels, and gives an overall boost to your property value.
Let Bexley Window and Door Repairs ensure the comfort and safety of your home by taking care of all your double glazing repair requirements. With a reliable window glass replacement service, you can have complete peace of mind.
Misted Double Glazing Repairs
Misted double glazing is a common issue faced by homeowners, and is characterised by a layer of condensation or fog between the panes of their windows. If you have noticed this occurring, chances are you're experiencing this problem.
When the seals around windows are not effective, moisture gets in, and remains between the glass panes. This affects your window's outward appearance, as well as its ability to insulate, and ultimately its energy efficiency.
Happily, if you're experiencing any problems with your misted double glazing, there are specialists on hand to help. These trained personnel have the know-how and capacity to identify and repair sealed unit issues without resorting to replacing the window.
The process typically involves replacing the affected glass pane and ensuring that sealing techniques are properly implemented, which not only results in restored clarity of the window, but also better insulation.
When selecting a misted double glazing repair company, it's wise to go with a well-respected one like Bexley Window and Door Repairs. Ensure the professionals you select are experienced and use top-notch materials plus provide guarantees with their work.
Don't let watery, misted windows detract from the comfort and energy efficiency of your home. Act now to ensure the longevity of your double glazing and get clear views again!
The benefits of double glazing
Double glazing is a popular choice among homeowners for its various benefits. One of its key features is enhanced energy efficiency. A double glazed window or door has two panes of glass separated by an insulating gas, stopping heat from travelling between the inside and outside of your house. This means you can stay cosy during winter, and keep cool during summer.
Double glazing brings many advantages, from noise reduction to improved insulation. This extra layer of glass acts as a soundproofing barrier, creating a calmer and more tranquil space for you to inhabit. This is especially advantageous for houses near roads with abundant traffic or neighbors who are prone to loud disturbances.
Double glazing offers increased security, due to the several layers of glass making it harder for uninvited guests to enter. Furthermore, several systems come with extra locks for reassurance.
Double glazing can improve the look of your property. A range of designs and finishes offer something to fit with any architectural style.
Double glazing provides a great opportunity to add value to your home. Many potential buyers are drawn towards properties with energy-efficient features like double glazed windows and doors, which can often lead to a higher sale price.
By investing in double glazing, one can enjoy the long-term benefits it brings to energy efficiency, noise reduction, security, aesthetics and property value.
When to repair or replace your double glazing
Knowing when to repair and when to replace your double glazing can be quite tricky. Factors such as the age of the windows, how extensive the damage is, and your financial situation must all be taken into consideration.
If your double glazing is fairly recent and just requires minor repairs, like a broken handle or a loose hinge, fixing it will be the most economical choice. Professionals can easily make these small fixes without needing to replace the whole window.
If you're noticing signs of significant damage to your double glazed windows like condensation between the panes or drafts coming in, you might want to think about replacing them. Not only are older windows often less energy-efficient, but they can result in higher heating bills over time.
If you notice cracks or chips in the glass that cannot be repaired effectively, replacement is necessary to ensure safety.
Evaluating your double glazing's condition with professional advice from local experts is advisable when deciding whether to repair or replace. They can look at the specifics of your situation and present suitable options based on their expertise while considering factors such as cost-effectiveness and durability.
The different types of double glazing repairs
When it comes to double glazing repairs, there are several possible issues that can arise. Often, the seals around windows and doors can become weakened over time, allowing air and moisture to get in. This can significantly reduce your home's energy efficiency.
Replacing glass panels that are broken or have sustained damage due to accidental breakage or age is important. Not only does this preserve the security of your home, it also prevents safety concerns for you and those living in your home. It's best to address these issues as soon as possible.
Sometimes, you may need to fix or substitute malfunctioning locks on double glazed windows and doors. An inefficient lock not only escalates the risk of break-ins but can also affect the functioning of your double glazing system.
Hinges can wear out or become damaged with age, making it hard to open and close windows or doors properly. Fixing these hinges will help them operate smoothly again and guarantee proper sealing once closed.
If double glazing has misted up, with condensation forming between the panes, then it's a sign that the sealant isn't working as it should and requires urgent attention from a qualified repair service.
Having knowledge of diverse double glazing repairs can enable homeowners such as yourself to spot potential issues at an early stage and get appropriate solutions from established firms that focus on double glazing repairs in the Bexley area.
How to choose a double glazing repair company
When selecting a company to do double glazing repairs, there are a few things that should be taken into account. First off, it is important to ensure that the provider has experience with this specific kind of work. Look into their history to make sure they have offered good service in the past. It also helps to ensure that they specialize in this area specifically.
Taking into consideration the company's reputation is important. Peruse online reviews as well as customer testimonials to get a sense of how content people are. A dependable business should have good feedback from their patrons.
It's also essential to look into the pricing structure of the repair company. Quality should be a priority, but it's smart to still compare prices between different companies in order to optimize your investment.
In addition, make sure the repair team provide warranties or guarantees on their work. This ensures you that they will be responsible for any problems which may arise after finishing the job, offering satisfaction and peace of mind.
Choose a repair company with friendly and knowledgeable staff who will answer all your questions and provide professional assistance. When it comes to customer service, you won't be disappointed.
By taking these aspects into account when choosing a double glazing repair firm, you can be confident that you will make an informed decision and get excellent service for your window repairs.
Why Should  I Use Bexley Window and Door Repairs
Bexley Window and Door Repairs has become a reputable source of double glazing repair services in Bexley and the surrounding regions. Through their many years in the field, they have earned a solid name for delivering superior repairs to windows and doors.
When it comes to double glazing repairs, Bexley Window and Door Repairs can take care of it for you. They are experienced in dealing with uPVC doors, aluminum windows, window glass replacement and misted double glazing issues. Their professionals are adept at solving any problem you may be experiencing with your double glazed units quickly and effectively.
Double glazing can be a great asset for homeowners, providing improved energy efficiency, enhanced insulation against noise and increased home security. Its superior construction makes it more resistant to break-ins.
It is important to determine when you should repair or replace your double glazing. Minor problems, such as broken handles or hinges, can generally be mended with relative ease; however, if the glass has been cracked or severely damaged, it might be better to opt for a full replacement. In this instance, Bexley Window and Door Repairs can provide an expert assessment that could help you decide the most appropriate solution.
Depending on the issue, there are different types of double glazing repairs that may be necessary. These can range from resealing gaps or drafts between panes to replacing faulty locks or mechanisms, reglazing damaged glass panels to fixing condensation issues within sealed units and beyond.
Finding a dependable double glazing repair provider is essential for superior quality and client contentment. Prior to engaging Bexley Window and Door Repairs, one should examine such factors as years of experience in the industry, other customers' reviews found online, plus any warranties offered for their services.
For any window or door-related issues near Bexley, you can rely on Bexley Window and Door Repairs. Their experienced team offers outstanding customer service and can repair all types of double glazed units.
Conclusion
If you need to resolve any issues on double glazing near Bexley and the surrounding areas, Bexley Window and Door Repairs have the answer. Their team of experts have comprehensive knowledge in uPVC door repairs, aluminium window repairs, window glass replacement, and misted double glazing repairs. Rest assured that your windows or doors will be taken care of with ease.
Finding a trustworthy double glazing repair company is essential to protect your home's safety, energy efficiency and aesthetics. Bexley Window and Door Repairs have a team of competent technicians who can swiftly diagnose and resolve any issues they come across, all at competitive rates without skimping on standards.
The advantages of double glazing are manifold. From lowering energy costs to improving sound insulation and enhancing property value, it is an investment worth considering. If your existing double glazed windows are displaying signs of damage, Bexley Window and Door Repairs can help you determine whether the issue requires repair or replacement; this may help prevent excessive costs in the future.
When it comes to double glazing repairs, Bexley Window and Door Repairs has the expertise to handle any problem. We can fix broken locks or handles, replace damaged seals or hinges, and even remove condensation from between panes. Whatever the issue may be, our team is here to help.
Finding a skilled tradesperson to carry out your double glazing repairs is important for ensuring long-term quality. Bexley Window and Door Repairs have a great track record in the industry, offering fast, personalised services that guarantee customer contentment.
Do not wait any longer – contact Bexley Window and Door Repairs for all of your double glazing repair requirements. Enjoy our fast service, premium craftsmanship and know that you are safe with us restoring your windows or doors to like-new condition. Make sure faulty windows or doors do not affect the security, coziness and power saving of your home.
A little bit about the London Borough of Bexley
The London Borough of Bexley, located in southeast London, exudes a charming blend of rich history and modern vibrancy. With its diverse range of residential areas and well-connected transportation network, Bexley stands as an attractive destination for both families and professionals seeking a high quality of life within close proximity to the bustling city center. The borough boasts an impressive array of green spaces, including the picturesque Danson Park with its tranquil lakeside views and expansive grounds perfect for leisurely walks or picnics on sunny afternoons.
For those with a penchant for cultural experiences, Bexley offers numerous heritage sites such as Hall Place—an Elizabethan mansion-turned-museum housing magnificent gardens that transport visitors back in time. Additionally, art enthusiasts can revel in the borough's creative scene through visits to various galleries showcasing local talent. Furthermore, Bexley nurtures flourishing communities by providing excellent educational opportunities through its wide selection of schools ranging from esteemed grammar institutions to specialized academies catering to diverse interests.
As day turns into night, residents enjoy an assortment of dining options featuring cuisines from across the globe – whether it be savoring traditional fish and chips at one of Bexley's quaint pubs or indulging in flavorsome international delicacies found throughout the area's vibrant restaurant scene. In essence, the London Borough of Bexley encapsulates timeless charm alongside contemporary convenience—a place where tradition harmoniously meets progress while offering a fulfilling lifestyle enriched by culture, nature, education, and culinary delights.
We cover the DA5 postcode and also provide boarding up services for those who have the misfortune of having their property damaged by the weather, burglary or have had their home vandalised.
To view our full range of services, click on the links opposite. If you wish to speak to us you can either call on 01322 308727 or fill out the enquiry form opposite
We also cover Bexleyheath
Bexley Window and Door Repairs
Old Bexley Business Park
Bourne Road
Bexley
DA5 1LR
TEL: 01322 308727
Opening Hours
Mon 08:00 – 18:00
Tuesday 08:00 – 18:00
Wednesday 08:00 – 18:00
Thursday 08:00 – 18:00
Friday 08:00 – 18:00
Saturday 09:00 –15:00