Double Glazing Repairs near Bournemouth – Window Repair
01202 280523
It brings us great joy to have you as a cherished client of Bournemouth Door and Window Repairs. As the premier provider of double glazing repairs in the Bournemouth region, our ultimate goal is to fulfill your repair needs. Our team of skilled experts possess an abundance of knowledge and experience in delivering comprehensive solutions for a variety of repair services such as uPVC doors, aluminium windows, and misty double glazing. Trust in our proficiency and ability to effectively address all your repair needs.
A little about Bournemouth Door and Window Repairs
Bournemouth Door and Window Repairs is committed to delivering exceptional double glazing repairs with precision and efficiency. Our team of local experts has solidified our reputation as the top choice for repair services in Bournemouth. Rest assured, we will provide dependable service you can rely on.
Our engineers possess extensive knowledge and expertise in repairing double glazing. They will arrive fully equipped with the necessary tools to address a wide range of issues, including faulty locks, shattered glass, or damaged frames. Their abundant resources and skills ensure that they can promptly and effectively resolve any problem you may have.
At our company, we value the importance of secure and energy-efficient windows and doors. With this in mind, we are dedicated to improving our repair process and providing exceptional service without causing any inconvenience to your daily life. You can rely on us not only to address any issues, but also to ensure that your windows and doors continue to function at their best.
At our company, we prioritize your satisfaction above all else. Our goal is to provide you with an outstanding experience. You can count on our team to always be available to address any questions or concerns you may have. Plus, our transparent pricing policy guarantees there will be no unexpected fees.
For all your double glazing repair needs, count on Bournemouth Door and Window Repairs. Our dedication to providing exceptional craftsmanship and outstanding customer service truly makes us the top choice. Don't wait any longer – get in touch with us today!
Double Glazing Repairs
Preserving your double glazed windows on a consistent basis is essential for ensuring their optimal performance and protecting your property. Failing to do so may result in problems such as condensation, drafts, or shattered glass, all of which can compromise insulation and jeopardize the security of your home.
Double glazed windows may experience fogging or misting due to moisture buildup between the panes. When this happens, the windows may appear cloudy, so it's crucial to address the seal issue promptly in order to maintain their visual appeal.
Proper upkeep and maintenance of double glazed windows, especially uPVC ones, is crucial for their longevity and continued efficiency. Should your aluminum windows encounter difficulties or create drafts, it might be essential to have them fixed.
When looking for a double glazing repair specialist in Bournemouth, it is crucial to take into account their skills, dependability, and client reviews. It is recommended to thoroughly investigate and locate a reputable team that is capable of addressing various problems and delivering outstanding service at a reasonable cost.
To avoid expensive repairs down the line, it is crucial to properly maintain your double glazing. If any damage does occur, seek assistance from professionals such as Bournemouth Door and Window Repairs. Be sure not to overlook common problems like condensation and draughts, as neglecting them can result in serious consequences.
Engaging a reliable double glazing repair company in Bournemouth enables the improvement of your home's energy efficiency and security at the same time.
Window Repair
At Bournemouth Door and Window Repairs, we are dedicated to offering top-quality services for any and all of your window repair needs. Our proficient team consistently goes above and beyond, ensuring unmatched quality and reliability on each project, revitalizing windows to their maximum capabilities. Count on us to provide outstanding solutions that fulfill all your window repair necessities.
Through our comprehensive approach, we offer efficient solutions to fulfill all of your window repair requirements. With a wide range of skills, we are fully capable of handling any task and providing personalized options that cater to your unique concerns.
At Bournemouth Door and Window Repairs, our priority is providing top-quality customer service. Our team of professionals utilize premium materials and advanced techniques to improve window function and boost energy efficiency, ultimately achieving exceptional outcomes.
As a top player in the window repair industry, we are committed to providing prompt service and impeccable workmanship. You can rely on us to consistently demonstrate our unwavering commitment to delivering exceptional results.
uPVC Window Repairs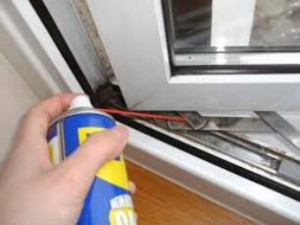 At Bournemouth Door and Window Repairs, we have a wealth of knowledge and hands-on experience with uPVC window maintenance. Our skilled team utilizes their expertise to maximize the efficiency of your windows.
At our establishment, we prioritize providing a safe and enjoyable living or working space above all else. Thus, our focus is on promptly and efficiently addressing any uPVC window problems. Our team of trained engineers has the necessary resources and expertise to handle concerns such as hinges, handles, and air and water leakage.
At our organization, we highly prioritize our commitment to delivering outstanding customer service. This includes reliable assessments, transparent pricing options, and customized solutions. Let us handle your uPVC window repair needs – know that our unwavering determination to exceed your expectations remains steadfast.
Aluminium Window Repairs
Aluminium windows have become increasingly popular among homeowners because of their sturdy construction and appealing aesthetic. Promptly addressing any potential concerns is crucial for ensuring the safety and efficiency of your home.
It is important to properly maintain aluminium windows to prevent wear and tear that could lead to damage. Regularly checking and promptly addressing any issues with handles, hinges, and locking mechanisms is essential for optimal performance. Keeping this in mind will ensure the best functioning of the windows.
Over time, the seals on aluminium windows may degrade, leading to air leakage and a decrease in energy efficiency. Luckily, professional repair services are available to fix this problem and bring your windows back to their optimal performance.
If there is too much moisture on your aluminium window panes, it could be a sign of a problem with the double glazing unit. This could be due to a damaged seal causing condensation. Fortunately, there are solutions available for repairing or replacing misty double glazing, which may help restore your window to its original condition.
When searching for a professional in Bournemouth to fix your aluminum windows, it is crucial to verify their skills and availability of top-quality materials for a prompt and effective repair.
Preserve the excellence of your aluminum windows with expert maintenance. We guarantee prompt assistance to address any concerns and uphold the appealing aesthetic, safety, and energy efficiency of your residence.
Door Repair
At Bournemouth Door and Window Repairs, we are dedicated to delivering exceptional repair services for doors. Utilizing our extensive expertise, we specialize in rejuvenating both residential and commercial doors, constantly aiming to surpass industry standards.
Through careful evaluation and analysis of each door, our skilled engineers diligently develop effective solutions for any possible concerns. Be it a simple fix like a creaky hinge or a more complex problem like a damaged frame or shattered glass panel, our capable team can efficiently handle any obstacle.
By utilizing cutting-edge technology and top-quality materials, our team ensures a personalized installation experience for your door that will retain its durability over time.
At Bournemouth Door and Window Repairs, we are committed to our clients' complete satisfaction. We achieve this by providing meticulous craftsmanship, prompt service, and dependable reliability. Our unwavering dedication to professional integrity ensures exceptional results for all of our door renovation projects.
uPVC Door Repairs
It is necessary to regularly maintain uPVC doors to safeguard your home and reduce energy expenses. Timely attention to any required repairs can prevent further harm or potential risks.
When faced with a misaligned uPVC door, various problems may arise. These include struggles with shutting the door tightly, resulting in unwanted drafts and noise entering your living area. To maintain proper insulation and resolve these concerns, it is advisable to enlist the assistance of a reputable repair company.
In the event that a uPVC door is at risk due to malfunctioning locks or handles, it is imperative to take swift action. As time passes, wear and tear can diminish the effectiveness of these components, putting the security of your home in jeopardy. To ensure the protection of your property and maintain the aesthetic of your door, it is necessary to promptly address any needed repairs or replacements.
It is essential to promptly address any fractures or damage in uPVC material to prevent potential future problems.
Ensure the optimal condition and operation of your uPVC door by relying on the skilled professionals at Bournemouth Door and Window Repairs. Feel free to contact us for prompt assistance in addressing any concerns that may arise.
Aluminium Door Repairs
At Bournemouth Door and Window Repairs, we are dedicated to delivering top-quality resolutions for all aluminium door concerns. Our adept engineers possess the necessary tools to address a variety of issues, including minor fixes and entire replacements.
At our company, we understand the importance of a strong and inviting entrance for both homes and businesses. With this in mind, our goal is to provide top-quality security solutions. We thoroughly evaluate every aspect of the entryway, addressing issues such as misaligned doors, damaged frames, or faulty hardware.
At our establishment, we are committed to achieving perfection in Aluminum Door Repair using advanced equipment and techniques. Our unrelenting pursuit of excellence guarantees that every project meets the highest standards, consistently providing exceptional service for our valued customers.
Window Glass Replacement
During a double glazing inspection, homeowners may discover the need for window glass replacement due to prolonged exposure to harsh weather conditions or unforeseen events resulting in cracks, chips, or breakage.
Having a broken window in your home can lead to a range of issues. Not only does it impact the appearance of your house, but it also creates safety risks and reduces energy efficiency. As such, addressing any glass problems promptly is essential.
When replacing broken window glass, precise measurements and attention to detail are crucial. This involves removing the damaged pane and installing a new one in its designated location.
At Bournemouth Door and Window Repairs, we prioritize offering long-lasting and eco-friendly glass choices that cater to both uPVC and aluminium frames. Our proficient team guarantees exceptional results for all your requirements.
In case of any damage to your double-glazed windows, it is highly advised to act promptly. Our team of experts possess the required tools and expertise to assist you in such situations. We will thoroughly assess the issue and provide a reliable solution tailored to your specific needs.
Efficiently replacing your window glass offers a variety of benefits. Beyond improved insulation and reduced noise, it also enhances safety and increases your property's value.
At Bournemouth Door and Window Repairs, rest assured that we have the capability to handle all broken window concerns in your home. Our services encompass superior window replacements and outstanding double glazing repairs.
Misted Double Glazing Repairs
It is not uncommon to come across misty or blurred double glazed windows, which typically indicates misting within the double glazing.
Over time, the seals on your windows may deteriorate, resulting in condensation buildup between the panes. This can impact both the visual appeal and energy efficiency of your windows.
Fortunately, there are experts equipped with the required expertise to detect and resolve issues with sealed units. Thus, in situations where double glazed windows appear misty, a full window replacement is no longer necessary.
By replacing the glass pane, you not only improve visibility and insulation, but also create a strong seal against condensation.
When choosing a repair company for cloudy double glazing, trust is essential. At Bournemouth Door and Window Repairs, we shine in this area – our experienced engineers use high-quality materials and provide a reliable warranty.
Be proactive in maintaining your double-glazed windows for optimal functioning. This will result in improved energy efficiency and clear views. Don't let a misty window ruin your day – take immediate action to address it!
Double glazing offers a multitude of advantages.
Double glazing is a highly favored option for homeowners, thanks to its many advantageous features. Its energy efficiency stands out as one of its primary benefits, achieved by utilizing two layers of glass and insulating gas. By doing so, it minimizes the transfer of heat between a home's interior and exterior, ensuring warmth during colder months and coolness in warmer seasons.
Double glazing, with its extra pane of glass, is highly beneficial in minimizing unwanted noise. By acting as a protective barrier, it effectively blocks out external sounds and creates a calm atmosphere. This advantage holds particular value for individuals living in bustling locations or near noisy neighbors.
Furthermore, double glazing stands out from single glazed options due to its unique feature of advanced locking mechanisms. This not only ensures improved security but also allows for a sense of peace and tranquility.
Choosing double glazing can greatly elevate the appearance of your home. With a wide range of design and finishing options, achieving your desired aesthetic is effortless.
Introducing double-glazed windows to a property can significantly increase its value, making it an appealing option for potential buyers. In addition, opting for energy-efficient windows and doors offers numerous benefits.
Opting for double glazing brings a host of benefits, such as improved energy efficiency, minimized noise disturbances, enhanced safety features, attractive aesthetics, and the potential to boost property value. In the end, it is a wise decision that yields rewards in both the immediate and distant future.
Repair or replace?
When selecting the best option for your double glazing, it is crucial to take into account a variety of factors such as the window's age, potential damage, and your budget.
Opting for repairs is a budget-friendly choice for individuals who have recently installed double glazed windows and are encountering minor issues such as a faulty handle or loose hinge. Seeking assistance from a trained expert can effectively resolve these problems, eliminating the need for a complete window replacement.
For those struggling with issues such as fogging or drafts from their double glazed windows, an upgrade may be worth considering. It's important to keep in mind that outdated window fixtures can result in increased heating expenses due to their lack of energy efficiency. If repair is not a viable option, replacement is necessary for safety purposes.
To achieve the best outcome, it is recommended to consult with skilled professionals in Bournemouth who possess ample knowledge and expertise in repairing double glazed windows. They will thoroughly evaluate your windows and suggest a cost-effective plan to maintain their efficiency over time.
Possible solutions for repairing double glazed windows.
Dealing with seal deterioration is a common concern when maintaining double glazed fixtures, impacting both windows and doors. This may lead to reduced energy efficiency in your home due to the infiltration of air or moisture.
In cases of broken or damaged glass within your household, it is crucial to take immediate action. These occurrences can happen suddenly or gradually, and it is essential to act promptly in order to safeguard your home and possessions.
At some stage, it may be necessary to replace defective locks on your double glazed windows and doors. Aside from compromising the security of your home, they may also impede the efficiency of your double glazing.
Regular maintenance of doors and windows is essential for both efficient operation and proper sealing. Over time, hinges can wear down or become damaged, which may cause obstruction. Therefore, addressing any necessary repairs or replacements promptly is crucial to uphold smooth functioning.
Should you come across misty double glazed windows, it could be a sign of sealant troubles. Seeking advice from a repair expert is advisable in order to properly resolve the problem.
Acquiring knowledge of the procedure for fixing double glazed windows can assist you in quickly identifying any issues and contacting reputable Bournemouth-based companies that specialize in this type of service.
Which company should I go with?
When selecting a double glazing repair company, it is crucial to verify their qualifications and competency for the required repairs. Look for a reputable business recognized for their exceptional service and expertise in this area.
Conducting comprehensive research on the company is crucial, which includes evaluating feedback and recommendations from previous clients. A reputable company should have a history of meeting their clients' needs, reflected in predominantly positive reviews.
When choosing a repair company, it's important to consider both the cost and quality of their service. Seeking estimates from multiple companies can assist in finding an economical and reliable option.
It is crucial to confirm that the repair service provider provides a warranty. This showcases their responsibility and capability in dealing with any potential issues after the service has been completed.
When considering a repair service, it is imperative to prioritize customer satisfaction. This entails ensuring that the team possesses knowledge and flexibility to handle any concerns and offer skillful guidance throughout the project.
When finalizing your decision, it is important to carefully consider these factors in order to achieve a successful double glazing repair.
What sets Bournemouth Door and Window Repairs apart from its rivals?
Discover the unmatchable excellence and dependability of Bournemouth Door and Window Repairs! Our services stand above the competition, thanks to our unparalleled skill and ability. Count on us for all your door and window repair requirements.
At Bournemouth Door and Window Repairs, our skilled team provides reliable and cost-effective solutions for all your window and door repair needs. We take pride in delivering exceptional results and being the preferred choice for trustworthy services.
Known for our esteemed reputation and expertise, Bournemouth Door and Window Repairs stands out as the top choice for unbeatable repair services for double-glazed windows and doors in the nearby area. Count on us to offer the ideal solution for all your repair requirements, backed by our extensive knowledge and prestigious standing in the industry.
At Bournemouth Door and Window Repairs, our skilled staff are well-versed in working with various materials, including uPVC doors, aluminium windows, and window glass. With comprehensive training and modern equipment, we are fully prepared to address all concerns related to double glazed units, including misty panes.
Double glazing installation offers homeowners a host of benefits. Along with increasing energy efficiency by reducing heat loss, it also provides sound insulation and enhanced security. Furthermore, the durability of these windows makes them resistant to attempts from intruders to break in.
It is vital to be aware of when it is necessary to address issues with your double glazing. For reliable assistance with fixing loose handles and hinges or assessing whether a replacement is necessary for more significant damage, you can trust the reputable team at Bournemouth Door and Window Repairs.
The maintenance of double glazing can vary depending on the issue at hand, including tasks such as filling gaps between panes, replacing faulty locks or components, fixing damaged panels, and managing condensation in sealed units.
When considering your double glazing repair options, selecting Bournemouth Door and Window Repairs is a prudent choice. It's crucial to factor in elements including their expertise, client reviews, and service guarantees when deciding on a company. These aspects ensure top-quality skills and complete contentment.
When seeking help with issues related to your double glazed units, Bournemouth Door and Window Repairs is the perfect solution. With our outstanding customer service, we guarantee effective solutions for all your window and door needs.
Summary of Services Offered by Bournemouth Door and Window Repairs
At Bournemouth Door and Window Repairs, we offer a variety of services to fulfill your window and door requirements. These include installation, repair, and replacement services for both residential and commercial properties. Our team is skilled in creating custom designs at affordable prices to serve our valued customers. With our commitment to providing top-quality work and efficiency, we strive to minimize any inconvenience for you. When it comes to your window and door needs, you can rely on Bournemouth Door and Window Repairs.
To sum up, placing importance on a healthy lifestyle yields various advantages and should not be underestimated. Ensuring a balanced diet is essential in improving overall well-being, just as incorporating consistent exercise is. Attaining optimal health involves thoughtful contemplation of individual health decisions and overall state of being.
When it comes to your windows and doors in Bournemouth, trust the knowledge of Bournemouth Door and Window Repairs. Our skilled team is well-versed in repairing various types of doors and windows, including uPVC doors, aluminium windows, and damaged or misty double glazing. You can count on us to deliver exceptional service for all your repair needs.
For optimal safeguarding and value for your property, we highly suggest utilizing the services of Bournemouth Door and Window Repairs. Their skilled team specializes in efficiently addressing any issues, all while upholding budget-friendly rates and a dedication to exceptional craftsmanship.
Opting for double glazing offers a range of advantages, such as enhanced energy efficiency, minimized noise disruptions, and heightened property worth. To ensure continued benefits, it is crucial to remain attentive and seek assistance from Bournemouth Door and Window Repairs for upkeep or upgrades, in order to avoid potential costs in the future.
At Bournemouth Door and Window Repairs, we provide a comprehensive range of solutions for your double glazing issues. Our services cover everything from faulty locks, handles, seals, and hinges to removing condensation between panes. Trust us for all your repair requirements.
Choosing Bournemouth Door and Window Repairs is a smart decision for any of your double glazing repair requirements. With their vast expertise and lengthy experience, they are able to provide individualized, top-quality solutions catered specifically to each customer's distinct needs.
In terms of your household, do not allow substandard windows and doors to jeopardize its safety, coziness, and energy efficiency. For all your double glazing requirements, rely on the services of Bournemouth Door and Window Repairs. Their proficient methods and superior workmanship are equipped to successfully tackle any task at hand.
In and around Bournemouth
Bournemouth, an exquisite coastal town nestled in the picturesque county of Dorset, exudes a unique charm that captivates both residents and visitors alike. Boasting seven miles of pristine sandy beaches, Bournemouth stands as a haven for those seeking respite from bustling city life. The town's vibrant atmosphere is complemented by its stunning natural beauty, with lush green parks and gardens adorning every corner.
Regarded as one of the UK's top tourist destinations, Bournemouth offers an array of cultural experiences to indulge in. From buzzing nightlife venues to world-class shopping centers and theatres showcasing dazzling performances year-round, there is never a dull moment in this lively coastal gem. Moreover, Bournemouth prides itself on being home to renowned educational institutions and cutting-edge research facilities that attract bright minds from across the globe.
The town's rich history adds further allure to its appeal; it was during the Victorian era when Bournemouth transformed into a fashionable seaside resort destination known for its healing properties derived from fresh sea air and pure waters. Today, remnants of this grandeur can be seen through the elegant architecture that lines charming streets brimming with trendy cafes and boutiques.Nature enthusiasts are spoiled for choice in Bournemouth with expansive forests and nature reserves just waiting to be explored.
The breath-taking Jurassic Coastline lies nearby—a UNESCO World Heritage site offering visitors a glimpse into millions of years' worth of geological history displayed along dramatic cliffs overlooking azure waters.Transportation within Bournemouth is seamless thanks to an excellent infrastructure.
We cover the BH1 through to BH11 postcodes. We also provide boarding up services for those who have the misfortune of having their property damaged by the weather, burglary or have had their home vandalised.
To view our full range of services, click on the links opposite. If you wish to speak to us you can either call on 01202 280523 or fill out the enquiry form opposite

Bournemouth Door and Window Repairs
Elliott Road
West Howe Industrial Estate
Bournemouth
BH11 8JU
Te: 01202 280523
Opening Hours
Mon 08:00 – 18:00
Tuesday 08:00 – 18:00
Wednesday 08:00 – 18:00
Thursday 08:00 – 18:00
Friday 08:00 – 18:00
Saturday 09:00 – 15:00
Sunday – Closed