Double Glazing Repairs near Derby – Window Glass Replacement
01332 561526
Greetings to Derby Window and Door Repairs – the top choice for any double glazing repairs. Our skilled engineers offer a range of services for uPVC doors, aluminium windows, and misted up double glazing in Derby and neighboring regions. Our commitment is to ensure your utmost satisfaction as our valued customer!
A Little About Derby Window and Door Repairs
At Derby Window and Door Repairs, we pride ourselves on offering top-quality service thanks to our team's extensive expertise. Our repairs for double glazing are precise and always meet the highest quality standards.
Our engineers possess a vast amount of expertise in fixing double glazing. They are fully equipped to handle any problem, ranging from malfunctioning locks to deteriorated frames or shattered glass. With their extensive resources and abilities, no task is too challenging for them!
We acknowledge the importance of having secure and energy-efficient windows and doors. Our team is committed to minimizing disturbance during repairs, ensuring a smooth process and promptly resolving any issues to maintain optimal functionality of your installations.
We promise to provide you with a memorable experience and quick answers to any inquiries. Furthermore, we are dedicated to complete openness regarding our fees, ensuring there are no unforeseen charges. Above all, our goal is to fulfill your satisfaction.
Allow Derby Window and Door Repairs to handle all your double glazing repair requirements. Our commitment to providing exceptional customer service through meticulous attention to detail remains unwavering. Don't hesitate, contact us today!
Double Glazing Repairs
Properly maintaining your double glazing is crucial for both its functionality and safety. Neglecting upkeep can result in condensation, drafts, or broken glass, all of which will compromise insulation and leave your home vulnerable to potential dangers.
For homes with double glazed windows, fogging or misting may occur when moisture seeps between the panes. This causes a hazy appearance and serves as a sign that the seal needs prompt attention.
Regular upkeep and fixing may be necessary for double glazed, especially uPVC doors. Taking immediate action can assist in preserving their peak functionality and potentially prolong their longevity. In the case of aluminum windows being hard to open or allowing cold drafts, addressing the issue should be a priority.
For those living in Derby or nearby areas, it is crucial to thoroughly research professionals specializing in double glazing repairs. Check that they have a strong track record and positive reviews from previous clients. Additionally, ensure they offer top-quality services at a fair cost. Finding a reliable and skilled team is essential for ensuring successful repairs.
Proper and consistent maintenance is crucial to avoid facing expensive repair expenses in the future. In case you spot any damage on your double glazed windows, do not delay in contacting a reliable expert such as Derby Window and Door Repairs. Keep an eye out for signs of condensation or air drafts that could potentially escalate into major problems.
Ensuring your home is both safe and energy efficient is made possible by hiring a reputable double glazing repair service near Derby.
Window Repair
At Derby Window and Door Repairs, our knowledgeable team delivers exceptional repairs. Our aim is to surpass your expectations by ensuring quality and dependability in every task.
Our adept solution addresses any window-related issue. Following a thorough assessment, we will devise the ideal course of action for your needs. You can trust in our expertise to effectively handle any necessary repairs.
At Derby Window and Door Repairs, our utmost focus is on ensuring customer satisfaction. With a team of experts and access to top-of-the-line equipment, we guarantee superior results through the implementation of cutting-edge practices. Rest assured that we will deliver an exceptional outcome.
With our speedy service and superior workmanship, we have established ourselves as leaders in the field of window repair. Let us demonstrate our dedication to delivering top-quality results.
uPVC Window Repairs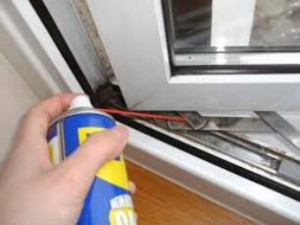 Derby Window and Door Repairs boasts engineers with extensive expertise in uPVC window repair. Their unparalleled proficiency ensures top-quality maintenance for your windows.
At our company, we understand the value of feeling comfortable in your home or workplace. That's why we are dedicated to offering prompt and efficient resolutions for any issues with your uPVC windows. Our team of skilled experts possess the necessary training and tools to tackle problems such as stuck hinges, malfunctioning handles, drafts, and leaks.
We are excited to provide exceptional customer service that includes reliable evaluations, cost-effective options, and customized solutions. Allow us to take on your window restoration needs as we aim to exceed your expectations.
Aluminium Window Repairs
Aluminium is a popular choice for homeowners seeking both strength and style in their windows. Maintaining safety and efficiency requires prompt action when any problems arise.
It is crucial to regularly inspect and service your aluminium windows to ensure optimal functioning. This includes examining the handles, hinges, and locking mechanisms, and replacing any worn components when necessary. Monitoring your windows will ensure their continued proper operation.
Over time, aluminium windows may encounter seal failure which causes air infiltration and decreases energy efficiency. However, rest assured that there are dependable repair services available to address this issue and restore the functionality of your windows.
Should you observe excess moisture near your aluminum window, it could indicate a potential problem with the double glazing. A damaged seal may be causing the accumulation of condensation. Fortunately, restoring misted double glazing is an option and your window can be fixed or substituted to restore it to its best state.
If you're in the vicinity of Derby and require an expert in aluminium window repairs, it's essential to ensure their skill set is adequate. In addition, assess their ability to promptly address the problem using top-quality materials.
To maintain the aesthetic appeal, security, and energy efficiency of your aluminium windows, it is important to promptly address any necessary repairs with the assistance of a professional. This will effectively regulate the temperature within your home.
Door Repair
Here at Derby Window and Door Repairs, we possess both the knowledge and know-how to ensure that your residential or commercial doors are restored to their original state. Our dedication to delivering top-quality repair solutions is a source of great pride for us.
Our meticulous engineers thoroughly examine every door, carefully selecting the appropriate repair approach based on its condition. Whether it's a simple fix like a squeaky hinge or a more serious problem such as structural damage or a broken glass panel, our capable team is always up for any challenge.
Using cutting-edge technology and top-of-the-line components, our skilled professionals ensure your door installation is tailored to your specific requirements for long-lasting results.
Derby Window and Door Repairs prides itself on delivering exceptional outcomes through our meticulous workmanship, punctual service, and dependability. Our commitment to customer satisfaction is evident in every job we undertake, with a strong focus on maintaining professionalism in all our door redecoration services.
uPVC Door Repairs
Ensuring the upkeep of uPVC doors is crucial for both preserving a home and minimizing energy expenses. Taking prompt action when repairs are necessary is a prudent measure to avoid any potential hazards or harm.
Having uneven uPVC doors can lead to various issues. It may become challenging to open and close them, and they may also allow draughts and noise into your home. The best course of action is to reach out to a professional repair service, as they can ensure that the door closes tightly and improves the insulation of your house.
It is important to ensure that locks and handles on uPVC doors are functioning properly in order to maintain security. As time passes, these components may deteriorate, posing a risk to your home. Therefore, it is crucial to address any problems with these parts for both safety and aesthetic reasons.
Immediate attention must be given to any damage or breaks in uPVC material to avoid potential future issues.
For any difficulties with your uPVC door, simply reach out to Derby Window and Door Repairs. Their proficiency in repairs guarantees speedy resolutions. Don't hesitate to contact them immediately, as they can assure you a prompt resolution to your problem.
Aluminium Door Repairs
At Derby Window and Door Repairs, we take great pride in providing exceptional services for aluminium door repairs. Our team of technical specialists are highly skilled and knowledgeable in resolving all types of issues with aluminium doors, whether it be minor repairs or complete replacements.
Recognizing the importance of a secure and visually appealing entryway for all types of properties, we adhere to our thorough procedures by inspecting various elements for any potential issues such as misaligned doors, damaged frames, or inadequate hardware.
Our tools and techniques for Aluminum Door Repair are always up to date, ensuring precise results. We uphold the highest standards of excellence for each assignment, providing superior service every time.
Window Glass Replacement
In regards to double glazing repairs, it is important for homeowners to keep in mind that over time or due to an unfortunate event, such as a crack, chip, or complete breakage, the window glass may need to be replaced.
A damaged window can significantly detract from the overall appeal, safety, and energy conservation of your home. As such, it is imperative to promptly address any concerns related to glass.
Precision is essential when replacing window glass. This involves removing the shattered pane and inserting a fresh one.
At Derby Window and Door Repairs, our team possesses extensive expertise in replacing glass for uPVC and aluminium frames. We use durable, energy-efficient materials to guarantee exceptional results.
Should you notice any damage to your double-glazed windows, do not hesitate to reach out to us. We will evaluate the issue and provide a suitable solution for your needs.
Opting for window glass replacement can bring many benefits. Not only does it preserve the windows' function, but it also enhances home insulation, reduces noise, promotes safety, and adds value to the property.
Don't let your living space become an unattractive or unsafe target due to shattered windows. Allow Derby Window and Door Repairs to take care of the problem for you!
Misted Double Glazing Repairs
Fogging and condensation are common issues that can occur with double glazed windows. These are clear indicators of misted panes and should not be ignored.
As time passes, the seals on your windows may deteriorate. As a result, moisture can seep in and become trapped between the panes. This not only affects their appearance but also reduces their insulation and energy efficiency capabilities.
Experts have the capability to identify and fix any issues with sealed units, eliminating the need for window replacement in cases where misted double glazing can be repaired.
The glass can be altered to improve sharpness and insulation. Employing seals also prevents moisture from entering.
For a dependable mister double glazing repair company, look no further than Window and Door Repairs. Our team of experienced engineers offers high-quality products and reliable services you can trust.
Maximize your home's energy efficiency and enjoy uninterrupted views by promptly addressing any issues with your double-glazed windows. Say goodbye to hazy glass panes by taking action today!
The benefits of double glazing
Among homeowners, double glazing is a well-liked choice for its numerous benefits. One of these advantages includes enhanced energy efficiency. This is made possible by the use of two glass panes with an insulating gas in between, effectively reducing heat loss in colder months and keeping the home cooler in warmer months.
Double glazing installation serves as a highly effective solution for blocking out external noises. This soundproof technique creates a peaceful environment for those residing near bustling streets or troublesome neighbors.
Double glazed windows offer a superior level of safety and peace of mind when compared to single panes. Numerous designs are equipped with advanced locking mechanisms for added security.
Installing double glazing can drastically change the look of your home. With a wide range of styles and finishes available, finding the perfect match for your property is simple and stress-free.
By installing double glazing in your home, not only will you increase its value, but also make it more attractive to potential buyers. The energy-efficient windows and doors of this feature can bring additional benefits.
Double glazed windows provide a multitude of advantages for your property. Enhancing energy efficiency and security, while also minimizing noise transmission – they will enhance the appearance of your home and have the potential to appreciate in value over time! The greatest perk is that you can enjoy these benefits immediately.
When to repair or replace your double glazing
Making a choice between repairing or replacing your double glazing can certainly be a daunting task. Factors such as the age of your windows, existing damages, energy efficiency, and desired appearance should all play a role in your decision.
When considering whether to repair or replace double glazing, there are several factors that should be taken into account, such as the age of the windows, any existing damage, and your budget.
For minor problems like a cracked handle or loose hinge on your double glazed windows, it's more budget-friendly to have them repaired rather than replaced. A skilled expert can easily fix these small issues without the need for you to purchase a new window.
Should you notice any signs of wear on your double glazed windows, such as condensation or drafts, it may be necessary to consider a replacement. Older window systems tend to be inefficient, resulting in higher energy bills.
In the event of significant glass damage, such as chips or cracks, it is imperative to replace it for safety reasons.
For optimal results and a budget-friendly fix, it is advisable to enlist the services of experienced double glazing specialists in Derby. They will thoroughly examine your windows and deliver satisfactory results.
The different types of double glazing repairs
There is a wide variety of repair options available for double glazing. These encompass repairing cracks, replacing locks, adjusting hinges, and fixing seals.
Over time, the seals on your windows and doors for double glazing may break down, leading to the infiltration of air and moisture into your home. This can significantly decrease its energy efficiency.
To ensure the safety of all individuals in your household, it is important to promptly address any instances of broken glass, whether it is a result of intentional damage or natural wear and tear.
To maintain both security and efficiency of your double glazed system, it is crucial to replace any malfunctioning locks on windows and doors.
Worn or damaged hinges can affect the functionality of doors and windows. Repairing them ensures smooth operation when opening and closing, while also promoting a secure seal.
If your double glazing has become misted up due to condensation, it is a sign that professional repairs are necessary. In order to resolve this issue, it is recommended to seek the assistance of a specialist.
Acquiring knowledge about double glazing repairs can assist in promptly recognizing any problems and finding reliable businesses in Derby that offer top-quality solutions.
How to choose a double glazing repair company
In choosing a double glazing repair company, it's crucial to confirm their qualifications and proficiency to ensure proper execution of the job. It's recommended to seek out those with a track record of delivering exceptional service and expertise in this field.
When conducting research on the company, it is beneficial to check out reviews and testimonials from previous customers in order to get a sense of their overall satisfaction. Typically, thriving businesses receive predominantly positive feedback from contented customers.
When considering repair companies, it's important to evaluate both cost and quality. Comparing quotes can help identify the most budget-friendly option without compromising on quality.
Being knowledgeable about the warranty provided by your repair service is crucial. This ensures that you have means to hold them responsible for their services and address any issues that may arise post-completion.
Selecting a repair service with an adept customer support team is crucial. They should be able to offer valuable aid, address any questions, and make accommodations during the repair process.
When choosing a double glazing repair service, taking various factors into consideration can lead to a well-informed decision and premium quality window repairs.
Why Derby Window and Door Repairs
When it comes to reliable repair services for your windows and doors, Derby Window and Door Repairs is the ideal choice. Our competent team possesses the necessary skills to fulfill all of your needs in a timely and efficient manner. Furthermore, we ensure top-quality workmanship at an affordable cost, ensuring your utmost satisfaction with the outcome.
Derby Window and Door Repairs have built a reputation for their expertise and extensive experience in the industry. Their unmatched repair solutions for double-glazed windows and doors in Derby have solidified their position as the top pick for tackling any repair issues.
The skilled team at Derby Window and Door Repairs can resolve any concerns you may encounter with uPVC doors, aluminium windows, window glass, or double glazed units. This covers addressing problems caused by foggy panes.
Double glazing offers a multitude of benefits to homeowners. Not only do they improve energy efficiency by reducing heat loss, but they also provide sound insulation and an added layer of security against break-ins. Overall, these windows are truly remarkable.
Remaining vigilant to indicators of potential issues with your double glazing is crucial. For guidance on whether a basic fix, like replacing a handle or hinge, will suffice or if more extensive measures are necessary, turn to Derby Window and Door Repairs for assistance.
Various repairs may be needed for your double glazing, depending on the specific issue. These could include fixing gaps between panes, changing locks or parts, repairing damaged panels, and resolving condensation issues in sealed units.
Opting for Derby Window and Door Repairs for your double glazing repairs is a prudent choice. It's recommended to assess their expertise, customer feedback, and warranties prior to finalizing your selection. This will ensure outstanding results and complete contentment.
For any issues with your double glazed units, seek the assistance of Derby Window & Door Repairs. Their exceptional customer service guarantees prompt and effortless solutions to all your window and door concerns.
Derby Window and Door Repairs – Overview
Understanding the importance of healthy living is crucial. Maintaining a balanced diet and staying physically active are essential for overall well-being. It is vital that we take an active role in making informed decisions about our physical health.
For assistance with windows or doors in the Derby region, reach out to the experts at Derby Window and Door Repairs. With extensive expertise in uPVC doors, aluminium windows, glass repair, and double glazing fogging repairs, they promise exceptional service.
Derby Window and Door Repairs understands the importance of safety and affordability. Their skilled team is equipped to effectively identify any concerns, offering competitive pricing without compromising on quality.
Double glazing offers a multitude of advantages, such as energy conservation, improved soundproofing, and increased property value. It is important to stay vigilant about maintenance and renewal needs in order to prevent future expenses. For prompt assistance, be sure to reach out to Derby Window and Door Repairs.
At Derby Window and Door Repairs, we have a skilled team ready to tackle all your double glazing needs. Whether it's a faulty lock, handle, seal or hinge, we have the expertise to fix it. And if you're dealing with condensation between your window panes? We've got you covered! Trust us to handle it all.
At Derby Window and Door Repairs, our expertise lies in double glazing repairs. We take pride in providing personalized services that cater to the individual needs of each customer, resulting in excellent outcomes.
Trust in Derby Window and Door Repairs to provide a secure, pleasant, and cost-effective living environment. Their unparalleled expertise in double glazing services yields efficient and top-quality outcomes.
Around Derby
Derby, a city located in the county of Derbyshire, boasts a rich history and vibrant culture that captivates both locals and visitors alike. Known for its industrial heritage, Derby stands as a testament to innovation through its world-renowned engineering prowess. The city's prominence can be traced back to the birth of the Industrial Revolution when it became a hub for silk mills, factories, and transportation networks.
Today, Derby continues to thrive as an economic powerhouse with advanced manufacturing companies leading the way in aerospace, rail technology, and automotive industries. This thriving business sector not only provides numerous job opportunities but also contributes significantly to the region's overall prosperity.Beyond its economic significance, Derby offers an array of attractions that cater to all interests.
Architecture enthusiasts will delight in exploring the city's stunning landmarks such as St Mary's Church with its remarkable tower dating back over 500 years or marvel at the grandeur of Chatsworth House nearby – home to centuries' worth of artistic treasures. Nature lovers are drawn to Darley Park – a picturesque expanse nestled along River Derwent – providing respite from urban life with tranquil gardens and scenic walking trails.
Culture thrives within this welcoming city too; art galleries like Quad showcase contemporary works by local talents while historical museums like The Silk Mill Museum delve into Derby's industrial past. Visitors seeking entertainment can indulge in live performances at venues such as Déda Dance Centre or revel in racing events hosted at Epsom Downs Racecourse – famous nationwide.Transportation options abound within
We cover the DE1 and DE3, DE21, DE22, DE23, DE24, DE65, DE72, DE73 and DE74 postcodes. We also provide boarding up services for those who have the misfortune of having their property damaged by the weather, burglary or have had their home vandalized.
To view our full range of services, click on the links opposite. If you wish to speak to us you can either call on 01332 561526 or fill out the enquiry form opposite.
Derby Window and Door Repairs
Pentagon House
Sir Frank Whittle Road
Derby
DE21 4XA
TEL: 01332 561526
Opening Hours
Mon 08:00 – 18:00
Tuesday 08:00 – 18:00
Wednesday 08:00 – 18:00
Thursday 08:00 – 18:00
Friday 08:00 – 18:00
Saturday 09:00 – 15:00
Sunday – Closed