Double Glazing Repairs near Epsom – Window Repair – uPVC Repairs
01372 579126
Welcome to Epsom Door and Window Repairs, your ultimate source for all your double glazing repair needs in Epsom and surrounding areas. Our comprehensive services cover uPVC doors, aluminium windows, and misty double glazing with the proficiency of our skilled team. Trust us to fulfill all your repair needs with our expertise.
A little about Epsom Door and Window Repairs
At Epsom Door and Window Repairs, our years of experience ensure the precision and proficiency of your double glazing repairs. As the go-to professionals in Epsom, we take pride in being your trusted local experts.
Our engineers possess extensive knowledge and expertise in repairing double glazing. They are fully equipped to address any problem, including faulty locks, broken glass, or damaged frames. Trust in their abundance of resources and skills to efficiently handle the task at hand.
At our company, we acknowledge the importance of secure and energy-efficient windows and doors. As a result, we are committed to optimizing the repair procedure and delivering exceptional service, without causing any interference to your daily routine. Rest assured, aside from addressing any problems, we guarantee top-quality functionality for your windows and doors.
Your satisfaction is of great importance to us. We are dedicated to delivering an outstanding experience and promptly addressing any inquiries you may have. In addition, we guarantee transparent pricing to avoid any unforeseen costs.
Rely on Epsom Door and Window Repairs for all your double glazing repair requirements. Our unparalleled commitment to superior workmanship and unwavering customer support is unrivaled, so don't hesitate – contact us now!
Double Glazing Repairs
It is imperative to regularly maintain your double glazed windows for proper function and security of your property. Neglecting this upkeep could lead to issues such as condensation, draughts, or broken glass, significantly affecting insulation and compromising the safety of your home.
Fogging or misting in double glazed windows is a common occurrence, typically caused by moisture buildup between the panes. This may result in a cloudy appearance and will need to be promptly addressed by repairing the seal to maintain the windows' aesthetic appeal.
It is essential to regularly maintain and repair double glazed windows, particularly those made of uPVC, in order to keep them in good condition. Taking swift action can greatly aid in prolonging their lifespan and preserving their optimal performance.
It may be worth fixing your aluminium windows if they are no longer functioning properly or causing drafts.
When looking for a double glazing repair specialist in Epsom, it's essential to consider factors like their proficiency, reliability, and customer feedback. It's prudent to conduct thorough research and find a trustworthy team capable of tackling diverse issues and providing excellent service at a reasonable price.
To ensure you don't encounter costly repairs in the future, it's crucial to properly maintain your double glazing. In case of any damage, it's vital to seek assistance from experts such as Epsom Door and Window Repairs right away. Be sure not to ignore common issues like condensation and draughts, as they can lead to significant complications if neglected.
By enlisting the help of a dependable double glazing repair company in Epsom, you can enhance both the energy efficiency and security of your residence.
Window Repair
At Epsom Door and Window Repairs, we strive to provide top-quality services for all of your window repair needs. Our team of experienced professionals excels in restoring windows to their full potential. We are dedicated to exceeding expectations on every project, delivering unparalleled excellence and reliability.
We offer a holistic approach to address all your window repair needs. With our extensive expertise, we are equipped to handle any task with tailored solutions for your specific problem.
At Epsom Door and Window Repairs, we are committed to delivering exceptional customer service. Our team of experts utilizes top-quality materials and state-of-the-art methods to enhance the quality of your windows and bolster energy efficiency. You can trust that the final outcome will be truly remarkable.
As a leading company in the window repair industry, we pride ourselves on our efficient service and exceptional workmanship. Allow us to demonstrate our unwavering dedication to delivering top-quality quality.
uPVC Window Repairs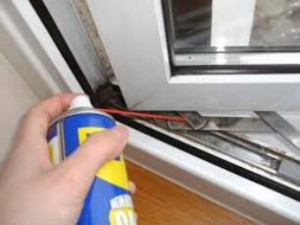 At Epsom Door and Window Repairs, our team of engineers boasts a wealth of knowledge in uPVC window maintenance. Armed with years of practical know-how, they possess the expertise to ensure optimal performance for your windows.
At our company, we understand the significance of a secure and pleasant living or working area. That's why our team is dedicated to promptly and effectively resolving any concerns with uPVC windows. Our skilled engineers are equipped with the knowledge and tools required to tackle issues like faulty hinges, handles, air leaks, or water leaks.
At our company, we are dedicated to providing excellent customer service. We offer reliable evaluations, transparent pricing options, and customized solutions. Allow us to handle your uPVC window repair requirements – our goal is always to exceed your expectations.
Aluminium Window Repairs
Many homeowners choose aluminium windows due to their durability and attractive appearance. Promptly addressing any issues is crucial in maintaining the safety and efficiency of your home.
Frequent use of aluminium windows may lead to wear and tear, which could result in damage or defects over time. It is crucial to make sure that the handles, hinges, and locking mechanisms are properly repaired or replaced in order to keep them working effectively. Keeping this in mind is essential for achieving optimal performance.
As time passes, it is common for aluminium windows to undergo seal failure which can result in air leakage and reduced energy efficiency due to the deterioration of the seals. Fortunately, a professional repair service offers an easy solution to fix this issue and restore your windows to their smooth functionality.
Should you observe an excessive build-up of moisture on the panes of your aluminium window, it may suggest an issue with the double glazing unit. This may arise from a damaged seal, causing condensation to form. Luckily, there are options to repair or replace foggy double glazing and potentially revive your window's initial state.
When seeking out an aluminum window repair specialist in Epsom, confirm that they possess the necessary abilities and access to high-quality materials for a timely and efficient job.
Ensure your aluminium windows remain in prime condition with professional servicing. Our timely assistance will resolve any issues, maintaining the aesthetic appeal, security, and energy efficiency of your home.
Door Repair
At Epsom Door and Window Repairs, we are dedicated to providing outstanding door repair services. Our team possesses extensive experience and expertise in rejuvenating doors for both residential and commercial properties, demonstrating our commitment to excellence.
Our engineers thoroughly examine each door, evaluating the best way to address any issues based on its current state. From minor concerns like a squeaky hinge or loose handle, to more serious problems such as a cracked frame or shattered glass panel, our capable team is fully equipped to tackle any task.
Our team utilizes cutting-edge technology and top-quality materials to install your door in accordance with your individual requirements, guaranteeing its lasting strength.
At Epsom Door and Window Repairs, our focus on precision craftsmanship, timeliness, and reliability guarantees customer satisfaction. We strive to consistently achieve exceptional results for each project we handle, placing great value on professional integrity in every door renovation.
uPVC Door Repairs
Maintaining uPVC doors is crucial for home security and reducing energy costs. It is recommended to promptly address any repairs needed to prevent additional damage or potential hazards.
Experiencing issues with an unbalanced uPVC door can lead to various challenges. Difficulties in closing and potential entryways for drafts and noise can arise. To effectively address these concerns and ensure a secure seal and improved insulation at home, seeking help from a reliable repair company is highly recommended.
If the safety of uPVC doors is at risk due to broken locks or handles, it's crucial to act quickly. Over time, these parts can wear down, potentially jeopardizing your home. To safeguard both your property and the door's aesthetics, it's necessary to promptly replace or fix any damage.
Promptly addressing cracks or damage to uPVC material is essential to prevent future issues.
In the event of any problems with your uPVC door, prompt action is crucial. Let the skilled team at Epsom Door and Window Repairs handle the maintenance to keep it working at its best. Reach out to them for a speedy resolution.
Aluminium Door Repairs
Here at Epsom Door and Window Repairs, our top priority is providing exceptional services for all your aluminium door repair needs. Our team of highly skilled engineers have the expertise and knowledge to address a wide range of problems, from minor repairs to full replacements.
Recognizing the significance of a robust and appealing entrance for both residential and commercial spaces, our objective is to deliver superior security measures. Our team thoroughly assesses all components of the entryway, addressing any concerns such as distorted doors, impaired frames, or malfunctioning hardware.
At our establishment, we take pride in performing Aluminum Door Repair with the utmost precision and utilizing state-of-the-art equipment and methods. Rest assured that every job is completed to the highest standard, ensuring top-quality service for all our clients.
Window Glass Replacement
When inspecting double glazing repairs, homeowners may find that their window glass needs to be replaced due to prolonged exposure to weather or an unforeseen incident, resulting in cracks, chips, or complete breakage.
Having a cracked window in your house can bring about unfavorable outcomes. Not only does it decrease the aesthetic appeal, but it also poses potential hazards and reduces energy efficiency. Therefore, it is crucial to promptly attend to any problems with your glass.
Replacing broken window glass involves precision and precise measurements. This procedure involves removing the damaged pane and installing a brand new one in its place.
At Epsom Door and Window Repairs, our specialty is providing durable and energy-efficient materials as an alternative to glass for both uPVC and aluminium frames. Our team of experts guarantees exceptional results for all your needs.
In the event of damage to your double-glazed windows, prompt action is recommended and our team is prepared to help. Utilizing our expertise, we will evaluate the problem and offer a dependable resolution tailored to your needs.
Swiftly replacing the glass on your windows comes with a host of benefits. It can restore their efficiency, enhance insulation in your home and reduce noise levels. Additionally, it boosts safety and ultimately adds value to your property.
Ensure the ongoing comfort and security of your home by addressing any issues with broken windows. Trust Epsom Door and Window Repairs for expert window replacement services, including excellent double glazing repairs.
Misted Double Glazing Repairs
Misty or foggy double glazed windows are a common sight and often signify misted double glazing.
As time goes by, the window seals may decline, causing moisture to become trapped between the glass panes. This can affect both the appearance and the energy-saving capabilities of your windows.
Luckily, there are professionals with the necessary knowledge to identify and fix problems with sealed units. This eliminates the need to replace the entire window in cases of foggy double glazing.
Replacing the glass pane can simultaneously enhance visibility and heat insulation, while also effectively sealing to prevent condensation.
When selecting a repair company for foggy double glazing, it is crucial to have faith in their services. This is precisely why Epsom Door and Window Repairs is the ideal choice – our team of proficient professionals solely use top-quality materials and offer a dependable guarantee.
Take action now to ensure your double-glazed windows are functioning at their best. You'll enjoy increased energy efficiency and unobstructed views. Don't let a foggy window dampen your day – address the issue promptly!
The benefits of double glazing
Double glazing is a favored option for homeowners, known for its many benefits. Arguably, its most significant advantage lies in its capacity to enhance energy efficiency. Through the use of dual glass panes and insulating gas, it effectively reduces heat transfer between a house's interior and exterior. This not only keeps homes cozy during colder seasons but also blocks out excess heat during hotter ones.
The added pane of glass in double glazing has the great advantage of reducing noise. It acts as a barrier against external sounds, giving your home a sense of peace and calm. This is especially beneficial for individuals residing in bustling locations or near loud neighbors.
In addition to the increased glass, double glazing also incorporates high-tech locks for enhanced security and a sense of assurance. This characteristic distinguishes it from single glazed options.
Opting for double glazing can truly revamp the way your home looks. The abundance of styles and finishes at your disposal makes attaining your desired aesthetic a breeze.
The inclusion of double glazing in a house can greatly boost its worth, making it a more appealing choice for prospective buyers. The energy-efficient windows and doors that accompany this characteristic can be highly advantageous.
Opting for double glazing has a variety of advantages to offer. These include improved energy efficiency, decreased noise disruptions, heightened security, appealing visuals, and the potential for increased property worth. Ultimately, this choice proves to be beneficial in both the short and long term.
Repair or replace!
When deciding on the ideal choice for your double glazing, it is important to consider various factors. These may include the age of the windows, any existing damage, and your financial capabilities.
For those who have recently had double glazed windows installed and are experiencing minor problems like a cracked handle or loose hinge, choosing repairs is the more cost-effective option. Seeking assistance from a professional can successfully solve these smaller issues, rather than replacing the entire window.
Consider upgrading if your double glazed windows show signs of damage, such as condensation or drafts. An outdated window installation can lead to higher heating costs due to lack of energy efficiency.
If the glass cannot be repaired, it must be replaced to ensure safety.
For optimal results, it is advised to seek guidance from proficient experts in Epsom who specialize in repairing double glazed windows. They can thoroughly assess your current windows and propose a cost-effective solution for long-lasting efficiency.
Several options for fixing double glazing are available.
Regarding double glazing repairs, seal decay is a frequent issue that affects both windows and doors. As seals deteriorate over time, they can compromise the energy efficiency of your home by allowing air or moisture to enter.
In the event of broken or damaged glass found in your home, immediate attention is necessary. This can be the result of an unexpected incident or natural deterioration over time. Taking swift action is essential to ensure the safety of both your household and property.
At times, it may be necessary to replace malfunctioning locks on your double glazed windows and doors. Aside from potentially putting your home at risk, faulty locks can also affect the effectiveness of your double glazing system.
The performance of doors and windows can be impeded by general use or harm to the hinges. In order to maintain a seamless operation and proper sealing, it is vital to address any necessary repairs or replacements.
Observing foggy double glazed windows may indicate a breakdown in the sealant. Enlisting the assistance of a repair specialist is the most effective solution to rectify this issue.
Gaining an understanding of the process for handling double glazing repairs can aid you in promptly recognizing problems and enlisting the help of reliable Epsom establishments that specialize in this field.
Which double glazing repairs company?
When choosing a double glazing repair company, it is crucial to ensure their qualifications and proficiency in the necessary repairs. Seek out a reputable organization known for their outstanding service and specialized knowledge in this field.
It is important to thoroughly research the company by examining feedback from past customers through reviews and testimonials. A trustworthy company should have a proven track record of meeting their clients' needs, as shown by predominantly positive reviews.
When evaluating a repair company, it's crucial to take into account both the price and caliber of their services. It is advisable to gather estimates from multiple businesses in order to secure an economical yet reliable choice.
Ensuring the repair service provider offers a warranty is crucial as it demonstrates their responsibility and capability to handle any after-service concerns that may arise.
When choosing a repair service, it is imperative to prioritize customer satisfaction and have a team that is not only knowledgeable but also accommodating. It is crucial for them to be able to address all of your concerns and provide expert support throughout the project.
To ensure you make an informed decision and receive high-quality window repairs, consider these factors when selecting a double glazing repair service.
Why Choose Epsom Door and Window Repairs!
For all your window and door repair needs, you can count on Epsom Door and Window Repairs. Our skilled team of professionals specializes in efficient repairs and offers competitive prices. We take pride in our commitment to delivering top-quality work, making us the go-to choice for reliable repair services.
With a firm presence in the market, Epsom Door and Window Repairs provides unparalleled services for repairing double-glazed windows and doors in the area. Their extensive knowledge and years of experience make them the perfect option for fulfilling all your repair needs.
At Epsom Door and Window Repairs, our team of specialists is well-versed in resolving a range of issues concerning uPVC doors, aluminium windows, and window glass. With extensive training and top-of-the-line tools, we are prepared to tackle any challenges that may arise with double glazed units, including misted panes.
Double glazing provides numerous benefits for homeowners. It not only improves energy efficiency by preventing heat loss, but also reduces noise levels and enhances security. These windows are highly resilient and can withstand intrusion attempts from would-be burglars.
Knowing when to address issues with your double glazing is crucial. For guidance on whether minor concerns, such as loose handles or hinges, can be fixed or if more significant damage requires a replacement, consult the leading authority in this area: Epsom Door and Window Repairs.
Various types of repairs may be necessary for double glazing, depending on the specific problem. These could involve sealing gaps between panes, replacing faulty locks or damaged parts, fixing shattered panels, and addressing condensation problems in sealed units.
When evaluating your double glazing repair requirements, opting for Epsom Door and Window Repairs is a wise decision. Before making your choice, do take into account their skills, client reviews, and service guarantees. These aspects guarantee exceptional craftsmanship and overall contentment.
For any troubles with your double glazed units, you can count on Epsom Door and Window Repairs. Their top-quality customer service guarantees effective solutions for all issues with your windows or doors.
Summary of Services Offered by Epsom Door and Window Repairs
In conclusion, it is evident that adopting a healthy lifestyle offers many benefits and should not be overlooked. A well-balanced diet is crucial in maintaining overall well-being, along with consistent physical activity. Achieving optimal health requires careful consideration of personal health choices and overall wellness.
In Epsom, if you encounter problems with your windows and doors, rely on Epsom Door and Window Repairs. Our skilled professionals are well-versed in uPVC doors, aluminium windows, glass repair, and misty double glazing repairs. Expect excellent service from our experienced team.
To ensure maximum protection and affordability for your property, opt for Epsom Door and Window Repairs. Their proficient team has the ability to promptly detect and resolve any problems, with reasonable pricing and a commitment to exceptional quality.
Double glazing offers numerous benefits, such as energy conservation, improved soundproofing, and increased property value. Therefore, it is crucial to stay vigilant and promptly reach out to Epsom Door and Window Repairs for maintenance or replacement options to avoid potential expenses down the line.
At Epsom Door and Window Repairs, we are equipped to handle a wide range of double glazing problems. Our services include fixing broken locks, handles, seals, and hinges, as well as addressing condensation issues between panes.
Opting for Epsom Door and Window Repairs is a wise choice when it comes to double glazing repairs, given their extensive expertise. They offer unparalleled, tailored solutions to meet the unique needs of each client with top-quality quality.
Don't let faulty windows and doors compromise your home's security, comfort, and energy efficiency. Instead, trust Epsom Door and Window Repairs for all your double glazing needs. Their quick service and exceptional workmanship will effectively handle any task you need completed.
In and around Epsom
Epsom, a charming town nestled in the heart of Surrey, exudes an undeniable allure that captivates both residents and visitors alike. With its rich history dating back to Roman times, Epsom effortlessly combines tradition with contemporary living.
This picturesque destination boasts a plethora of architectural delights, from the iconic Grade II listed Clock Tower on High Street to the magnificent Epsom Downs Racecourse which has been hosting thrilling horse racing events since 1661. The town's vibrant culinary scene is second to none, offering an array of delectable dining options ranging from quaint cafes serving homemade pastries to Michelin-starred restaurants showcasing innovative gastronomy.
Epsom's natural beauty is equally enchanting; sprawling parks such as Nonsuch Park and Horton Country Park provide serene settings for leisurely strolls or picnics amidst lush greenery. For those seeking cultural immersion, the renowned Bourne Hall Museum offers fascinating exhibits chronicling Epsom's captivating past. Furthermore, this thriving community provides excellent educational facilities including top-rated schools and esteemed universities nearby.
Convenient transportation connections ensure easy access to London and other major cities while preserving the tranquility that defines Epsom's allure. As day turns into night, Epsom comes alive with a vibrant nightlife scene featuring trendy bars and cozy pubs where locals gather to unwind after a long day's work or celebrate special occasions together. Without question, Epsom embodies timeless elegance blended seamlessly with modern amenities—an idyllic haven where heritage meets progress
We cover the KT17, KT18 and KT19 postcodes and also provide boarding up services for those who have the misfortune of having their property damaged by the weather, burglary or have had their home vandalised.
To view our full range of services, click on the links opposite. If you wish to speak to us you can either call on 01372 579126 or fill out the enquiry form opposite. We also cover Leatherhead
Epsom Door and Window Repairs
Nonsuch Industrial Estate
Kiln Lane
Epsom
KT17 1DH
TEL: 01372 579126
Opening Hours
Mon 08:00 – 18:00
Tuesday 08:00 – 18:00
Wednesday 08:00 – 18:00
Thursday 08:00 – 18:00
Friday 08:00 – 18:00
Saturday 09:00 – 15:00
Sunday – Closed