Double Glazing Repairs near Folkestone – Window Repair
01303 488063
It's our pleasure to welcome you to Folkestone Window and Door Repairs. As the top choice for double glazing repairs in and around Folkestone, we are dedicated to meeting all your repair needs. Our team of skilled professionals has extensive experience in providing comprehensive solutions for a variety of repair services, including uPVC doors, aluminium windows, and misty double glazing. You can trust us to effectively handle all your repair requirements with our expertise and knowledge.
A little about Folkestone Window and Door Repairs
At Folkestone Window and Door Repairs, we take great pride in our precise and proficient double glazing repairs. With our extensive experience, we are the go-to professionals for all your repair needs in Folkestone. Trust us to be your reliable local experts.
You can rely on our engineers' extensive knowledge and expertise when it comes to repairing double glazing. Equipped with all the necessary tools, they are more than capable of addressing any problem, from faulty locks to shattered glass or damaged frames. You can rest assured that their vast resources and skills will ensure efficient handling of the task.
At our company, we understand the importance of having both secure and energy-efficient windows and doors. As a result, we are committed to improving the repair process and delivering exceptional service, without causing any disruptions to your daily routine. You can rely on us not just to address any problems, but also to guarantee that your windows and doors maintain top performance.
Your satisfaction is of utmost importance to us, and we are dedicated to ensuring you have an exceptional experience. Our team is readily accessible to answer any inquiries, and our pricing policy is transparent to avoid any surprise fees.
Trust Folkestone Window and Door Repairs to handle all of your double glazing repair needs. Our commitment to delivering exceptional workmanship and unmatched customer support sets us apart as the optimal option. Don't hesitate any longer – contact us now!
Double Glazing Repairs
Proper upkeep of your double glazed windows is vital for maintaining their functionality and your property's security. Neglecting this maintenance could lead to issues such as condensation, draughts, or broken glass, compromising insulation and endangering the safety of your home.
Fogging or misting is a common issue for double glazed windows, caused by moisture buildup between the panes. This can result in a cloudy appearance and it's important to promptly address the problem by repairing the seal to maintain the windows' aesthetic appeal.
It is essential to make sure double glazed windows, particularly those made of uPVC, receive regular maintenance and repairs. Taking prompt action can greatly increase their durability and keep them functioning at their best.
If your aluminium windows are not functioning properly or causing drafts, repairing them may be necessary.
When searching for a double glazing repair specialist in Folkestone, it is essential to consider their expertise, reliability, and customer feedback. It is advisable to thoroughly investigate and find a trustworthy team capable of tackling a range of issues and providing exceptional service at a reasonable price.
To prevent costly repairs in the future, proper maintenance of your double glazing is imperative. Should any damage occur, it is vital to seek help from experts, like Folkestone Window and Door Repairs. Don't underestimate common issues like condensation and draughts, as neglecting them could lead to significant problems.
By enlisting the help of a trusted double glazing repair company in Folkestone, you can enhance both the energy efficiency and security of your home.
Window Repair
At Folkestone Window and Door Repairs, we take pride in our ability to provide exceptional services for all your window repair needs. Our experienced team excels at restoring windows to their fullest potential, consistently exceeding expectations with unparalleled excellence and reliability on every project. Depend on us to offer top-quality solutions for all your window repair requirements.
Our extensive strategy addresses all of your window repair requirements. With our wide range of knowledge, we are equipped to handle any job by offering customized solutions tailored to resolve your specific concerns.
At Folkestone Window and Door Repairs, we are committed to delivering exceptional customer service. Our team of experts utilizes high-quality materials and state-of-the-art techniques to enhance window quality and increase energy efficiency, ensuring an outstanding end result.
As a leading business in the window repair sector, we are pleased to offer prompt service and exceptional craftsmanship. Trust us to demonstrate our steadfast dedication to delivering excellent results.
uPVC Window Repairs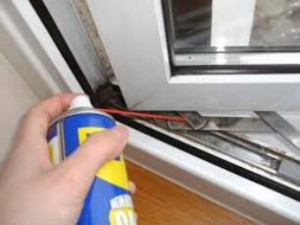 At Folkestone Window and Door Repairs, our team has a wealth of knowledge and practical experience in uPVC window maintenance. Our skilled engineers have years of expertise to ensure optimal performance for your windows.
At our company, we understand the significance of a secure and pleasant living or working environment. As a result, we are dedicated to promptly and effectively resolving any concerns with uPVC windows. Our skilled engineers have the necessary knowledge and tools to handle issues such as faulty hinges, handles, or air and water leaks.
At our company, we take great pride in delivering exceptional customer service. This includes providing dependable assessments, transparent pricing options, and personalized solutions. Allow us to handle your uPVC window repair needs – we are always dedicated to exceeding your expectations.
Aluminium Window Repairs
Selecting aluminium windows is a favored decision for homeowners, given their enduring durability and attractive appearance. It is imperative to promptly attend to any potential concerns in order to maintain the security and functionality of your home.
Consistent use of aluminium windows may result in wear and tear, which can eventually cause damage or imperfections. For this reason, it is crucial to regularly check and repair or replace handles, hinges, and locking mechanisms to keep them functioning properly. Keeping this in mind is essential for optimal performance.
As time passes, it is common for aluminium windows to suffer from seal failure, resulting in air leakage and reduced energy efficiency as the seals wear down. Fortunately, a professional repair service offers a convenient fix to resolve this issue and restore your windows' peak functionality.
If a substantial amount of moisture appears on your aluminium window panes, it may point to an issue with the double glazing unit. This can happen if the seal is damaged, causing condensation to form. Luckily, there are options for remedying or replacing misty double glazing and potentially bringing your window back to its initial state.
As you look for someone to fix your aluminum windows in Folkestone, it's important to verify their expertise and access to high-quality materials for a timely and efficient service.
Maintain the condition of your aluminum windows with professional servicing. Our timely assistance will resolve any issues, ensuring the aesthetic appeal, security, and energy efficiency of your home.
Door Repair
At Folkestone Window and Door Repairs, we are dedicated to providing exceptional door repair services. Our team has extensive experience and expertise in rejuvenating doors for both residential and commercial properties, demonstrating our unwavering commitment to excellence.
With expertise and precision, our engineers meticulously assess each door to identify the best strategies for resolving any problems. From minor issues like a noisy hinge or unsteady handle, to more significant challenges like a damaged frame or broken glass panel, our capable team is fully equipped to tackle all tasks with efficiency.
Through the utilization of advanced technology and top-quality materials, our team guarantees a customized installation for your door, resulting in its enduring strength and longevity.
Here at Folkestone Window and Door Repairs, we prioritize customer satisfaction by delivering precise craftsmanship, timely service, and unwavering reliability. Our commitment to professional integrity guarantees outstanding results for every door renovation project we take on.
uPVC Door Repairs
Maintaining uPVC doors is crucial for protecting your home and cutting energy costs. It's important to promptly address any needed repairs to prevent additional damage or potential hazards.
Dealing with a misaligned uPVC door can present numerous challenges. It can cause difficulties with shutting the door and leave room for drafts and noise to enter. To ensure a secure seal and improved insulation in your home, enlisting the help of a reliable repair company is highly recommended.
Should a uPVC door become vulnerable due to broken locks or handles, immediate attention is crucial. These parts may wear down with age, posing a risk to your home. To safeguard your property and preserve the door's aesthetic, prompt repairs or replacements are imperative.
Promptly addressing any cracks or damage to uPVC material is crucial in preventing potential future problems.
Prompt action is crucial in the event of any problems with your uPVC door. Entrust the maintenance and efficient functioning of your door to the skilled professionals at Folkestone Window and Door Repairs. Reach out to them without delay for a prompt resolution.
Aluminium Door Repairs
At Folkestone Window and Door Repairs, our top priority is providing outstanding solutions for any aluminium door issues. Our team of highly trained engineers are equipped with the necessary expertise to address a range of problems, from minor repairs to complete replacements.
Recognizing the significance of a robust and welcoming entrance in both residential and commercial spaces, our aim is to deliver excellent security options. Our team thoroughly assesses all elements of the entryway, resolving any concerns like misaligned doors, broken frames, or malfunctioning hardware.
Our establishment strives for perfection in our Aluminum Door Repair services, utilizing advanced equipment and techniques. Our commitment to excellence ensures that every job meets the highest standards, consistently delivering top-quality service for our clients.
Window Glass Replacement
During a double glazing inspection, homeowners may realize that their window glass needs to be replaced. This may be due to prolonged exposure to severe weather or an unforeseen incident that led to cracks, chips, or total breakage.
Having a cracked window in your home can cause various problems. Not only does it affect the aesthetic of your house, but it also poses safety hazards and reduces energy efficiency. Therefore, it is crucial to promptly address any issues with your glass.
Replacing broken window glass entails the need for accuracy and meticulous measurements. This entails removing the cracked pane and replacing it with a new one in its designated spot.
At Folkestone Window and Door Repairs, our expertise lies in providing durable and energy-efficient glass options for both uPVC and aluminium frames. Count on our team of skilled professionals to deliver exceptional results for all your needs.
In the event that your double-glazed windows experience damage, it is strongly recommended to take prompt action. Our team possesses the necessary equipment and skills to aid you in these circumstances. We will carefully evaluate the problem and deliver a dependable resolution tailored to your individual requirements.
Replacing your window glass efficiently brings numerous benefits. Not only does it enhance insulation and minimize noise, but it also boosts safety and increases the value of your property.
Rest assured that your home is in good hands as Folkestone Window and Door Repairs takes care of any issues with broken windows. Our services include top-quantity window replacements and exceptional double glazing repairs.
Misted Double Glazing Repairs
Encountering misty or cloudy double glazed windows is a common occurrence and often serves as an indication that the double glazing has become misted.
As time passes, the seals of your windows can decline, causing moisture to become trapped between the panes. This has the potential to affect both the aesthetic appearance and energy efficiency of your windows.
Thankfully, there are skilled professionals with the necessary knowledge to identify and fix any problems with sealed units. This means that there is no longer a need to replace the entire window in cases of misty double glazing.
Replacing the glass pane not only enhances visibility and insulation, but also effectively seals to prevent condensation.
Trust is crucial when selecting a repair company for cloudy double glazing. This is where Folkestone Window and Door Repairs shines – our skilled professionals utilize top-quantity materials and offer a dependable guarantee.
Take a proactive approach to ensure your double-glazed windows are performing at their best. Enjoy improved energy efficiency and uninterrupted views. Don't let a misty window ruin your day – take care of it promptly!
There are numerous benefits to double glazing.
A top pick for many homeowners, double glazing comes with a variety of perks. Its key advantage lies in its capacity to enhance energy efficiency through the use of two layers of glass and insulating gas. This effectively reduces the heat transfer between a house's interior and exterior, keeping homes warm in colder months and cool in warmer ones.
The added layer of glass in double glazing offers a considerable advantage by reducing unwanted noise. This acts as a barrier, effectively blocking external sounds and promoting a peaceful environment within your home. This feature is especially valuable for those residing in bustling locations or next to loud neighbors.
In addition to the added glass, double glazing also boasts advanced locking mechanisms that provide enhanced security and give you peace of mind. This feature sets it apart from single glazed options.
Opting for double glazing can greatly alter the look of your house. There are numerous options available in terms of designs and finishes, making it effortless to achieve the aesthetic you desire.
With the addition of double-glazed windows, a property's value can experience a substantial boost, making it an attractive choice for potential buyers. Moreover, having energy-efficient windows and doors comes with various advantages.
Choosing double glazing offers a multitude of advantages. These include improved energy efficiency, lessened noise disruptions, increased safety, appealing appearance, and the potential for higher property worth. Ultimately, it is a smart investment for both immediate and long-term benefits.
Repair or replace!
When choosing the ideal option for your double glazing, it is essential to consider several factors, including the window's age, existing damage, and your budget.
For those with brand new double glazed windows experiencing minor problems like a damaged handle or loose hinge, choosing repairs is the more economical option. Seeking assistance from a professional can effectively address these issues rather than replacing the entire window.
If you're having problems with your double glazed windows, like condensation or drafts, it might be a good idea to think about getting them upgraded. Just remember that old window installations can lead to higher heating costs because they are less energy efficient.
Should repairing the glass be deemed unfeasible, a replacement is necessary in order to maintain safety.
For optimal results, seek the advice of expert professionals in Folkestone who possess expertise in repairing double glazed windows. They will carefully assess your windows and provide a budget-friendly strategy for preserving their effectiveness in the long run.
Options for fixing double glazed windows.
In terms of repairs for double glazed fixtures, seal deterioration is a frequent issue for both windows and doors. Such decay can result in decreased energy efficiency within your home, as it allows air or moisture to enter.
If broken or damaged glass is found in your home, swift attention is necessary. This can happen unexpectedly or over time. Taking immediate action is necessary to protect your household and belongings.
At some point, it may be necessary to replace faulty locks on your double glazed windows and doors. Not only can they jeopardize the security of your home, but they can also hinder the effectiveness of your double glazing system.
Proper maintenance is essential for the efficient operation and proper sealing of both doors and windows. Hinges can experience wear and tear or become damaged, causing hindrances. Therefore, promptly addressing any necessary repairs or replacements is crucial to keep them functioning smoothly.
If you happen to observe misty double glazed windows, it could indicate a sealant issue. To effectively address this problem, consulting a repair specialist is highly recommended.
Gaining an understanding of the process for handling double glazing repairs can aid you in swiftly recognizing problems and seeking help from reputable businesses in Folkestone that specialize in this field.
Which double glazing repairs company?
When choosing a double glazing repair company, it is imperative to confirm their qualifications and expertise in the necessary repairs. Seek out a reputable establishment known for their outstanding service and specialized knowledge in this field.
It is imperative to thoroughly research the company, including examining reviews and testimonials from past customers. A dependable company should possess a strong track record of meeting the needs of their clients, evident through predominantly positive reviews.
When selecting a repair company, it is crucial to evaluate both the price and the level of service they offer. Gathering estimates from multiple companies can assist you in locating a reasonably priced and reliable choice.
Ensuring that the repair service provider provides a warranty is crucial. This serves as evidence of their responsibility and expertise in addressing any potential issues that may arise after the service.
When choosing a repair service, it is crucial to prioritize customer satisfaction. This includes having a knowledgeable and accommodating team that is capable of addressing all issues and providing expert assistance throughout the project.
To guarantee a satisfactory double glazing repair, take these factors into account when finalizing your decision.
Why Choose Folkestone Window and Door Repairs!
Experience the unparalleled quality and reliability of Folkestone Window and Door Repairs! Our services stand out among the competition, with unmatched expertise and skill. Trust us for all your window and door repair needs.
For reliable window and door repairs, rely on the expertise of Folkestone Window and Door Repairs. Our skilled team delivers affordable solutions while prioritizing top-quantity outcomes. We take immense pride in our commitment to delivering high-quality repairs, establishing us as the go-to choice for trustworthy services.
Renowned in the market, Folkestone Window and Door Repairs is the go-to for unparalleled repair services for double-glazed windows and doors in the local vicinity. With a vast knowledge and esteemed standing, they are the perfect solution for all your repair needs.
At Folkestone Window and Door Repairs, our expert team has extensive experience dealing with uPVC doors, aluminium windows, and window glass. With advanced training and state-of-the-art equipment, we are prepared to tackle any issues that may arise with double glazed units, such as misty panes.
Homeowners can enjoy numerous benefits from installing double glazing. Not only does it increase energy efficiency by reducing heat loss, but it also reduces noise and boosts security. Moreover, these windows are highly durable and can withstand attempted break-ins by burglars.
Knowing when to address problems with your double glazing is crucial. Consult the trusted professionals at Folkestone Window and Door Repairs for guidance on whether minor issues like loose handles and hinges can be fixed, or if major damage requires a replacement.
Various types of maintenance may be required for double glazing, depending on the specific problem. These repairs may involve filling in any gaps between panes, exchanging faulty locks or damaged parts, mending shattered panels, and addressing any condensation within sealed units.
When deciding on double glazing repairs, selecting Folkestone Window and Door Repairs is a wise decision. It is essential to take into account factors such as their expertise, reviews from customers, and service guarantees when making your choice. These aspects guarantee excellent craftsmanship and overall satisfaction.
At Folkestone Window and Door Repairs, we are your reliable resource for any concerns with your double glazed units. Our exceptional customer service guarantees effective resolutions for both windows and doors.
Summary of Services Offered by Folkestone Window and Door Repairs
Folkestone Window and Door Repairs provides a wide range of services to meet all your window and door needs. Our offerings include installation, repair, and replacement for both residential and commercial properties. We also specialize in custom designs and offer competitive pricing to ensure the best value for our customers. In addition, we guarantee quality workmanship and fast turnaround times to minimize any inconvenience to you. Trust Folkestone Window and Door Repairs for all your window and door requirements.
To recap, making a conscious effort to lead a healthy lifestyle has countless benefits and should not be overlooked. Maintaining a nutritious diet is crucial in boosting overall wellness, just like incorporating regular physical activity. Achieving optimal health requires careful consideration of personal health choices and overall state of being.
For any concerns about your windows and doors in Folkestone, rely on the expertise of Folkestone Window and Door Repairs. Our team is well-versed in uPVC doors, aluminium windows, glass repair, and misty double glazing repairs. Expect unparalleled service from our experienced team.
To ensure the best protection and affordability for your property, consider selecting Folkestone Window and Door Repairs. Their experienced team is proficient in promptly identifying and repairing any problems, offering fair prices and a commitment to superior craftsmanship.
Choosing double glazing offers numerous benefits, including improved energy efficiency, reduced noise pollution, and increased property value. Therefore, it is crucial to stay vigilant and promptly consult Folkestone Window and Door Repairs for maintenance or replacement options to avoid potential expenses down the road.
Folkestone Window and Door Repairs offers comprehensive solutions for a variety of double glazing problems. From fixing broken locks, handles, seals and hinges to resolving condensation between panes, our services cover all your needs.
Opting for Folkestone Window and Door Repairs is a wise choice for double glazing repairs, given their extensive knowledge and experience in the industry. Their unparalleled skills enable them to offer tailored solutions of exceptional quality that cater to the unique needs of every client.
Don't let faulty windows and doors compromise the safety, comfort, and energy efficiency of your home. Opt for Folkestone Window and Door Repairs for all your double glazing needs. Their efficient services and top-quantity workmanship will effectively tackle any task.
Around Folkestone
Folkestone, a charming coastal town located in the county of Kent, England, boasts a rich history dating back centuries. Nestled between the picturesque white cliffs and the sparkling English Channel, Folkestone offers an idyllic setting for residents and visitors alike. Known as the "Gateway to Europe," this vibrant town has been a vital transportation hub since the 19th century when it became one of Britain's first international passenger ports.
Today, its excellent transport links via Eurotunnel and ferry services make it an ideal starting point for those wishing to explore continental Europe. However, there is much more to Folkestone than just its convenient location. The town's historic charm can be seen through its well-preserved Victorian architecture that adorns many streets and squares, inviting visitors on a journey back in time. From the iconic Leas Promenade offering breathtaking views across the channel to enchanting gardens like The Warren with their lush greenery and tranquil atmosphere – Folkestone is truly an oasis of natural beauty within an urban landscape.
Furthermore, art lovers will find themselves captivated by Creative Quarter – a thriving artistic community that showcases local talent through galleries and studios tucked away amidst cobbled streets lined with independent shops and cozy cafes serving up locally sourced delicacies. With annual events such as The Triennial contemporary art festival attracting worldwide attention year after year, Folkestone continues to establish itself as a cultural hub where creativity thrives unabatedly. Whether you are seeking tranquility in nature or inspiration.
We cover the CT18, CT19 and CT20 postcodes. We also provide boarding up services for those who have the misfortune of having their property damaged by the weather, burglary or have had their home vandalised.
To view our full range of services, click on the links opposite. If you wish to speak to us you can either call on 01303 488063 or fill out the enquiry form opposite
Folkestone Window and Door Repairs
Highfield Industrial Estate
Bradley Road
Folkestone
CT19 6DD
TEL: 01303 488063
Opening Hours
Mon 08:00 – 18:00
Tuesday 08:00 – 18:00
Wednesday 08:00 – 18:00
Thursday 08:00 – 18:00
Friday 08:00 – 18:00
Saturday 09:00 – 15:00
Sunday – Closed