Double Glazing Repairs near Gloucester – Window Repair
01452 681232
We are delighted to have you as a customer at Gloucester Window and Door Repairs. As the leading provider of double glazing repairs in and around Gloucester, our goal is to fulfill all of your repair needs. Our team of proficient experts has vast experience in delivering complete solutions for a range of repair services, such as uPVC doors, aluminium windows, and foggy double glazing. Count on our skill and know-how to efficiently handle all your repair demands.
A little about Gloucester Window and Door Repairs
At Gloucester Window and Door Repairs, we are committed to delivering high-quality double glazing repairs with precision and efficiency. Our extensive experience has made us the trusted choice for all repair services in Gloucester. You can rely on us as your dependable local experts.
Our engineers possess a wealth of knowledge and expertise in repairing double glazing. They come prepared with all the necessary tools to tackle any issue, whether it be faulty locks, shattered glass, or damaged frames. You can trust that their abundant resources and skills will ensure a prompt and effective resolution.
At our company, we value the significance of both secure and energy-efficient windows and doors. Therefore, we pledge to enhance the repair process and provide exceptional service without causing any interruptions to your daily routine. Count on us not only to resolve any issues, but also to ensure that your windows and doors continue to operate at their best.
At our company, your satisfaction is our top priority. We are committed to providing you with an outstanding experience. Our team is always available to address any questions you may have and our pricing policy is open and honest, leaving no room for unexpected charges.
For all your double glazing repair needs, rely on Gloucester Window and Door Repairs. Our dedication to providing top-notch craftsmanship and unparalleled customer service distinguishes us as the best choice. Don't wait any longer – get in touch with us today!
Double Glazing Repairs
It is crucial to regularly maintain your double glazed windows to ensure both their proper functioning and the security of your property. Failing to do so may result in problems such as condensation, drafts, or shattered glass, which can impact insulation and jeopardize the safety of your home.
Double glazed windows can often experience fogging or misting due to the buildup of moisture between the panes. As a result, they may appear cloudy and it's essential to swiftly address this issue by repairing the seal in order to maintain their aesthetic appeal.
Regular maintenance and prompt repairs are crucial for double glazed windows, especially those made of uPVC. This not only increases their durability but also ensures they function optimally over time.
Should your aluminium windows be exhibiting functionality issues or generating drafts, it may be essential to repair them.
When seeking a double glazing repair specialist in Gloucester, it's crucial to take into account their skill, dependability, and client reviews. It's recommended to thoroughly research and locate a dependable team with the ability to address various problems and deliver outstanding service at a reasonable cost.
Ensuring the upkeep of your double glazing is crucial in avoiding expensive repairs down the line. In the event of any damage, seeking assistance from professionals such as Gloucester Window and Door Repairs is essential. Do not overlook common concerns like condensation and draughts, as neglecting them can result in significant issues.
By securing the services of a reliable double glazing repair company in Gloucester, you can improve the energy efficiency and security of your home simultaneously.
Window Repair
At Gloucester Window and Door Repairs, we are dedicated to offering exceptional services for all your window repair needs. Our skilled team is capable of restoring windows to their fullest potential, consistently exceeding expectations with unmatched quality and reliability on every project. Count on us for top-notch solutions to fulfill all your window repair requirements.
Our comprehensive approach effectively tackles all your window repair needs. Utilizing our diverse expertise, we are prepared to tackle any task by providing personalized solutions designed to address your individual concerns.
At Gloucester Window and Door Repairs, we pride ourselves on providing top-notch customer service. Our team of skilled professionals utilizes premium materials and cutting-edge techniques to improve window quality and boost energy efficiency, resulting in exceptional outcomes.
As a top company in the window repair industry, we take pride in providing prompt service and superb craftsmanship. You can rely on us to showcase our unwavering commitment to delivering outstanding results.
uPVC Window Repairs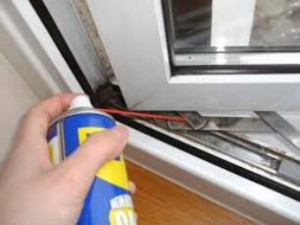 At Gloucester Window and Door Repairs, our team has extensive knowledge and practical experience in uPVC window maintenance. Our skilled engineers use their expertise to ensure your windows perform at their best.
At our company, we prioritize the importance of a safe and comfortable living or working space. Therefore, we are committed to promptly and efficiently addressing any issues with uPVC windows. Our highly trained engineers possess the expertise and equipment necessary to handle problems such as malfunctioning hinges, handles, or air and water leaks.
At our company, we take great pride in our commitment to delivering exceptional customer service. This includes offering reliable assessments, transparent pricing options, and customized solutions. Let us handle your uPVC window repair needs – our dedication to exceeding your expectations is unwavering.
Aluminium Window Repairs
Opting for aluminium windows is a popular choice among homeowners due to their long-lasting strength and appealing aesthetics. It's crucial to promptly address any possible issues to uphold the safety and efficiency of your home.
Regular maintenance of aluminium windows is vital to prevent wear and tear leading to damage or imperfections. It is important to keep a close eye on handles, hinges, and locking mechanisms and promptly repair or replace them as needed for optimal functioning. Remembering this will ensure top performance.
Over time, it is not uncommon for aluminium windows to experience seal failure. This can lead to air leakage and decreased energy efficiency as the seals deteriorate. Luckily, a professional repair service provides a convenient solution to address this problem and restore your windows' optimal performance.
Excessive moisture on your aluminium window panes could be a sign of a problem with the double glazing unit. This could occur if the seal is compromised, leading to the formation of condensation. Fortunately, there are solutions available for repairing or replacing foggy double glazing, potentially restoring your window to its original condition.
When searching for a professional to repair your aluminum windows in Gloucester, it is crucial to ensure their skill and availability of top-notch materials for a prompt and effective job.
Ensure the upkeep of your aluminum windows through expert servicing. Our prompt assistance will address any concerns, guaranteeing the pleasing appearance, safety, and energy efficiency of your household.
Door Repair
At Gloucester Window and Door Repairs, we are devoted to delivering outstanding door repair solutions. Our team possesses vast knowledge and skills in revitalizing doors for both residential and commercial properties, exhibiting our steadfast dedication to achieving high standards.
Through careful evaluation and attention to detail, our engineers thoroughly inspect each door and devise effective solutions for any issues that may arise. Whether it be a simple fix such as a squeaky hinge or wobbly handle, or a more complex problem like a compromised frame or shattered glass panel, our skilled team is well-equipped to handle all tasks with speed and proficiency.
By implementing cutting-edge technology and utilizing premium materials, our team ensures a personalized installation for your door, resulting in its lasting durability.
At Gloucester Window and Door Repairs, we are dedicated to ensuring our customers are completely satisfied. This is achieved through delivering meticulous craftsmanship, prompt service, and dependable reliability. Our unwavering commitment to upholding professional integrity ensures exceptional outcomes for all of our door renovation projects.
uPVC Door Repairs
Proper upkeep of uPVC doors is essential for safeguarding your home and reducing energy expenses. Timely attention to necessary repairs can prevent further harm or potential risks.
Facing a misaligned uPVC door can bring about a multitude of obstacles. It may result in trouble when trying to close the door and allow space for air currents and sound to come through. To secure a tight closure and enhance insulation in your residence, enlisting the assistance of a trusted repair company is strongly advised.
In the event that a uPVC door experiences vulnerability caused by damaged locks or handles, urgent action is necessary. With time, these components may deteriorate and potentially jeopardize your home's security. To protect your property and maintain the door's appearance, it is vital to promptly address any repairs or replacements needed.
It is essential to promptly address any cracks or damage to uPVC material to prevent any potential future problems.
It is essential to rapidly address any issues that may arise with your uPVC door. Let the capable team at Gloucester Window and Door Repairs handle the upkeep and smooth operation of your door. Do not hesitate to contact them for a timely solution.
Aluminium Door Repairs
At Gloucester Window and Door Repairs, we are dedicated to delivering exceptional services for all types of aluminium door problems. Our skilled engineers are well-equipped to handle a variety of issues, ranging from minor fixes to total replacements.
Our team understands the importance of a strong and inviting entrance for both residential and commercial spaces. Thus, our goal is to provide top-notch security solutions. We conduct a comprehensive evaluation of all aspects of the entryway, addressing issues such as misaligned doors, damaged frames, or faulty hardware.
At our establishment, we are dedicated to achieving perfection in our Aluminum Door Repair services through the application of cutting-edge equipment and methods. Our unwavering commitment to excellence guarantees that each project adheres to the strictest standards, consistently providing superior service for our valued clients.
Window Glass Replacement
During a double glazing inspection, homeowners may discover the need for replacement of their window glass. This could be a result of extended exposure to harsh weather conditions or an unexpected event resulting in cracks, chips, or complete breakage.
If a window in your home is cracked, it can lead to a range of issues. Not only does it impact the overall appearance of your house, but it also presents potential safety risks and lowers energy efficiency. Hence, it is essential to promptly address any glass-related concerns.
The process of replacing broken window glass requires precise measurements and attention to detail. This involves removing the damaged pane and installing a new one in its designated location.
Gloucester Window and Door Repairs specializes in supplying long-lasting and energy-efficient glass choices suitable for both uPVC and aluminium frames. Trust our team of capable experts to deliver outstanding outcomes for all of your requirements.
Should your double-glazed windows sustain damage, it is highly advised to act quickly. Our team has the proper equipment and expertise to assist you in such situations. We will thoroughly assess the issue and provide a reliable solution customized to your specific needs.
Efficiently replacing your window glass offers a multitude of benefits. It not only improves insulation and reduces noise, but also enhances safety and adds value to your property.
You can trust that Gloucester Window and Door Repairs will handle any problems with broken windows in your home. Our services encompass high-quality window replacements and excellent double glazing repairs.
Misted Double Glazing Repairs
Coming across foggy or hazy double glazed windows is a frequent happening and typically signals that the double glazing has become misted.
Over time, the seals on your windows can deteriorate, resulting in condensation forming between the glass. This can impact both the visual appeal and energy efficiency of your windows.
Fortunately, there are skilled experts who possess the required expertise to detect and resolve issues with sealed units. As a result, replacing the entire window is no longer necessary in situations involving foggy double glazing.
Replacing the glass pane not only improves visibility and insulation, but also acts as an efficient seal to prevent condensation.
When choosing a repair company for cloudy double glazing, trust is of utmost importance. That's where Gloucester Window and Door Repairs sets itself apart – our highly trained technicians use premium materials and provide a reliable guarantee.
Be proactive in maintaining the performance of your double-glazed windows. This will result in improved energy efficiency and uninterrupted views. Don't let a foggy window put a damper on your day – address it promptly!
Double glazing offers a multitude of advantages.
Highly favored by numerous homeowners, double glazing offers a plethora of benefits. Its primary appeal lies in its ability to improve energy efficiency by utilizing two layers of glass and insulating gas. This effectively minimizes the transfer of heat between a home's interior and exterior, ensuring warmth during colder months and coolness during warmer ones.
Double glazing, with its extra glass layer, provides a significant benefit of minimizing undesirable noise. It serves as a barrier, effectively shielding your home from external sounds and creating a tranquil atmosphere. This advantage is particularly valuable for individuals living in busy areas or alongside noisy neighbors.
Along with the extra glass, double glazing offers advanced locking mechanisms that not only increase security but also offer peace of mind. This unique feature distinguishes it from single glazed alternatives.
Choosing double glazing can significantly transform the appearance of your home. With a wide range of design and finish choices, achieving your desired aesthetic is effortless.
By installing double-glazed windows, a property's value can significantly increase, making it a desirable option for prospective buyers. Additionally, opting for energy-efficient windows and doors offers numerous benefits.
Opting for double glazing provides a variety of benefits, such as enhanced energy efficiency, reduced noise disturbances, heightened security, attractive aesthetics, and the prospect of boosting property value. Ultimately, it proves to be a wise investment for both short-term and long-term advantages.
Repair or replace!
When selecting the perfect option for your double glazing, it is crucial to take into account various factors such as the age of the window, any existing damage, and your budget.
Opting for repairs is a budget-friendly solution for owners of recently installed double glazed windows facing minor issues such as a damaged handle or loose hinge. Consulting a professional can effectively resolve these problems instead of replacing the entire window.
For those facing issues with their double glazed windows, such as condensation or drafts, it may be wise to consider upgrading them. Keep in mind that outdated window installations can result in increased heating expenses due to their lack of energy efficiency.
If fixing the glass is not possible, it must be replaced to ensure safety.
To achieve the best outcome, consult with knowledgeable specialists in Gloucester who are experienced in fixing double glazed windows. They will thoroughly evaluate your windows and suggest a cost-effective plan for maintaining their efficiency over time.
Possible solutions for repairing double glazed windows.
When it comes to fixing double glazed fixtures, seal deterioration is a common problem for both windows and doors. This can lead to reduced energy efficiency in your home due to the infiltration of air or moisture.
Prompt action is crucial when dealing with broken or damaged glass in your home. Such incidents can occur unexpectedly or gradually. Don't hesitate to act swiftly in order to safeguard your household and belongings.
At some stage, it may become necessary to replace defective locks on your double glazed windows and doors. Besides compromising the security of your home, they can impede the efficiency of your double glazing.
It is important to regularly maintain both doors and windows to ensure their efficient operation and proper sealing. Over time, hinges may suffer from wear and tear or damage, which can cause obstruction. Thus, it is crucial to promptly address any necessary repairs or replacements in order to maintain smooth functioning.
In the event that misty double glazed windows are noticed, it may be a sign of a sealant problem. To efficiently resolve this issue, it is advisable to seek advice from a repair expert.
Acquiring knowledge of the double glazing repair process can assist you in quickly identifying issues and reaching out to reliable Gloucester-based businesses that specialize in this area.
Which double glazing repairs company?
When selecting a double glazing repair company, it is crucial to verify their qualifications and proficiency in the required repairs. Look for a prominent establishment recognized for their exceptional service and expertise in this area.
Conducting thorough research on the company is crucial. This includes reviewing feedback and recommendations from previous clients. A reliable company should have a proven track record of satisfying their customers, reflected by primarily positive reviews.
When choosing a repair company, it's essential to consider both the cost and the quality of service they provide. Comparing quotes from various companies can help you find an affordable and trustworthy option.
It is crucial to confirm that the repair service provider offers a warranty. This serves as proof of their responsibility and expertise in handling any potential post-service issues.
When selecting a repair service, customer satisfaction should be of utmost importance. This entails ensuring a team that is both well-informed and accommodating, capable of handling any concerns and offering professional support throughout the project.
When making your final decision, ensure that these factors are considered to ensure a successful double glazing repair.
What sets Gloucester Window and Door Repairs apart from the rest?
Discover the unmatched excellence and dependability of Gloucester Window and Door Repairs! Our superior services surpass those of our competitors, with unparalleled proficiency and capability. Count on us for all your window and door repair requirements.
Count on Gloucester Window and Door Repairs for dependable solutions for your window and door repairs. Our proficient team offers affordable options, with a focus on producing excellent results. We take great pride in our dedication to providing top-notch repairs, making us the preferred option for reliable services.
With an established reputation in the industry, Gloucester Window and Door Repairs is the top choice for unbeatable repair services for double-glazed windows and doors in the nearby area. Boasting extensive expertise and a highly-regarded status, they offer the ideal resolution for all of your repair requirements.
At Gloucester Window and Door Repairs, our skilled team is well-versed in handling a variety of materials, including uPVC doors, aluminium windows, and window glass. Our extensive training and modern equipment enable us to effectively address any concerns related to double glazed units, such as foggy panes.
Installing double glazing offers homeowners a multitude of advantages. Aside from its ability to enhance energy efficiency by reducing heat loss, it also provides a noise-reducing effect and increases security. Furthermore, these windows are extremely durable and can withstand attempts of burglary by intruders.
It is essential to be aware of when to address issues with your double glazing. For expert advice on whether loose handles and hinges can be repaired or if more significant damage necessitates a replacement, turn to the reliable team at Gloucester Window and Door Repairs.
Maintenance for double glazing may vary depending on the issue at hand. This can include sealing gaps between panes, replacing malfunctioning locks or damaged components, fixing broken panels, and resolving condensation in sealed units.
When considering repairs for your double glazing, opting for Gloucester Window and Door Repairs is a prudent choice. It's crucial to consider factors such as their expertise, customer reviews, and service guarantees in making your decision. These elements ensure superior workmanship and overall contentment.
Gloucester Window and Door Repairs is your go-to source for any issues with your double glazed units. Our top-notch customer service guarantees efficient solutions for all your window and door needs.
Summary of Services Offered by Gloucester Window and Door Repairs
At Gloucester Window and Door Repairs, we offer a comprehensive range of services to fulfill your window and door requirements. Our services cover installation, repair, and replacement for both residential and commercial properties. We are also experienced in creating custom designs and providing competitive prices for our valued customers. Moreover, our commitment to quality workmanship and efficiency means minimal disruption for you. Rely on Gloucester Window and Door Repairs for all your window and door needs.
In summary, being mindful of leading a healthy lifestyle brings about numerous advantages and should not be underestimated. Focusing on proper nutrition plays a vital role in improving overall well-being, as does integrating consistent physical activity. Attaining peak health involves thoughtful contemplation of individual health decisions and overall state of being.
When it comes to your windows and doors in Gloucester, trust the knowledge and skills of Gloucester Window and Door Repairs. We specialize in repairing uPVC doors, aluminium windows, glass damage, and misty double glazing. Our seasoned team guarantees top-notch service for all your needs.
For optimal protection and cost-effectiveness for your property, choosing Gloucester Window and Door Repairs is highly recommended. Their skilled team is adept at swiftly pinpointing and fixing any issues, with reasonable rates and a dedication to excellent workmanship.
Opting for double glazing has various advantages, such as better energy efficiency, less noise disturbance, and higher property worth. As a result, it is essential to remain attentive and promptly seek advice from Gloucester Window and Door Repairs for upkeep or replacement choices to prevent potential costs in the future.
At Gloucester Window and Door Repairs, we provide comprehensive solutions for a range of double glazing issues. From repairing broken locks, handles, seals, and hinges to addressing condensation between panes, we have you covered for all your needs.
Choosing Gloucester Window and Door Repairs is a smart decision when it comes to double glazing repairs. With their vast expertise and experience in the field, they are able to provide individualized solutions of the highest caliber, custom-made to meet the specific requirements of each customer.
Ensure the security, coziness, and energy efficiency of your home are not compromised by faulty windows and doors. Choose Gloucester Window and Door Repairs for all your double glazing requirements. Their efficient solutions and top-notch craftsmanship effectively handle any job at hand.
In and around Gloucester
Gloucester, the historic city nestled in Gloucestershire county, stands as a testament to its rich cultural heritage and vibrant character. Renowned for its picturesque landscapes and architectural marvels, Gloucester captivates visitors with its timeless charm. The heart of this enchanting city lies within the stunning Gloucester Cathedral, an awe-inspiring masterpiece that has stood tall for over a millennium. Its majestic structure boasts intricate Gothic architecture and houses one of the most beautiful cloisters in Europe.
As one wanders through the cobbled streets of Gloucester, they encounter quaint timber-framed buildings that transport them back in time; each facade seems to whisper stories from centuries past. The bustling docks along the River Severn showcase Gloucester's historical importance as a thriving port since Roman times—a reminder of its significance as a hub of trade and commerce throughout history.
Amidst these hallowed halls and cobblestone pathways, modernity blends seamlessly with tradition, evident in fashionable boutiques that emerge alongside traditional markets offering artisanal crafts and local produce.
Architectural wonders like Blackfriars Priory or St Mary de Crypt Church stand as testimony to Gloucester's enduring legacy while inviting locals and tourists alike to explore their profound beauty. Throughout the year, cultural events grace this remarkable city – whether it be lively music festivals or thought-provoking art exhibitions – reinforcing Gloucester's status as a creative hub where artistic expression flourishes.
We cover the GL1, GL2, GL3 and GL4 postcodes. We also provide boarding up services for those who have the misfortune of having their property damaged by the weather, burglary or have had their home vandalised.
To view our full range of services, click on the links opposite. If you wish to speak to us you can either call on 01452 681232 or fill out the enquiry form opposite
Gloucester Window and Door Repairs
Llanthony Business Park
Llanthony Road
Gloucester
GL2 5QT
TEL: 01452 681232
Opening Hours
Mon 08:00 – 18:00
Tuesday 08:00 – 18:00
Wednesday 08:00 – 18:00
Thursday 08:00 – 18:00
Friday 08:00 – 18:00
Saturday 09:00 – 15:00
Sunday – Closed