Double Glazing Repairs near Guildford – Window Repair – uPVC Repairs
01483 256662
Greetings from Guildford Window and Door Repairs! We specialize in a wide range of double glazing repair services for the Guildford area and beyond. Our team is well-versed in repairing uPVC doors, aluminium windows, and misty double glazing. You can rely on us to meet all of your repair needs with expertise.
A little about Guildford Window and Door Repairs
Boasting years of experience, Guildford Window and Door Repairs assures the precision and professionalism of your double glazing repairs. Proudly serving as your go-to local specialists in Guildford.
Our engineers are well-equipped and knowledgeable in handling a range of double glazing repair issues. From malfunctioning locks to shattered glass or worn frames, they possess the necessary resources and skills to effectively address any problem that may arise.
At our company, we understand the significance of secure and energy-efficient windows and doors. Our dedicated team strives to streamline the repair process and provide exceptional service without disrupting your daily routine. In addition to addressing the problem, we ensure that your windows and doors are operating at their peak performance.
At our company, we prioritize your satisfaction above all else. Expect top-quality service and timely responses to your questions. Plus, our prices are transparent so there will be no unexpected costs.
At Guildford Window and Door Repairs, we are your trusted source for double glazing repair. Our unwavering focus on top-quality craftsmanship and unparalleled customer service sets us apart from the competition. Don't wait any longer, reach out to us today!
Double Glazing Repairs
Properly caring for double glazed windows is essential for preserving their functionality and security. Failing to do so can result in problems such as condensation buildup, drafts, or shattered glass. These issues greatly impact insulation and jeopardize the safety of your property.
Double glazed windows can often experience fogging or misting, which happens when moisture seeps in between the panes creating a cloudy look. Not only does this diminish the aesthetic of the windows, but it also signals the necessity of addressing the seal promptly.
Regular maintenance and repairs may be required for double glazed windows and uPVC doors. Being proactive can help maintain their quality and extend their longevity.
If your aluminium windows are experiencing difficulty in movement or are resulting in drafts, it may be a good idea to think about having them fixed.
When searching for a double glazing repair specialist near Guildford, it is crucial to consider their expertise, reliability, and customer feedback. Conduct thorough research to find an established team that can handle various problems and offer top-quality service at a fair cost.
Properly maintaining your double glazing is essential to avoid expensive repairs down the line. If you happen to come across any damage, it's advisable to promptly seek assistance from professionals like Guildford Window and Door Repairs. Ignoring concerns like condensation and draughts can result in major issues if left unattended.
By hiring a trusted Guildford-based double glazing repair company, you can not only improve your home's energy efficiency but also ensure its security.
Window Repair
At Guildford Window and Door Repairs, our commitment is delivering exceptional window repair services. Our expert team has vast experience in restoring windows to their full potential. We strive to surpass expectations in every project, guaranteeing unmatched quality and dependability.
For any window repair needs, we are the ideal option. Utilizing a comprehensive strategy, we will evaluate the issue and develop tailored remedies for you. Our extensive knowledge enables us to take on various types of window maintenance tasks.
At Guildford Window and Door Repairs, our primary focus is delivering exceptional customer service. Our team of specialists utilizes high-quality materials and cutting-edge techniques to elevate your windows' quality and improve energy efficiency. You can have confidence that the final outcome will be nothing short of impressive.
Our prompt service and outstanding work have solidified our position as leaders in the window repair field. Let us showcase our unwavering commitment to providing exceptional results.
uPVC Window Repairs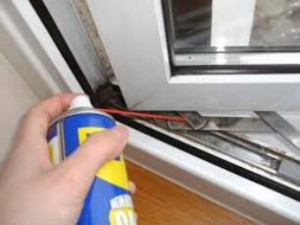 At Guildford Window and Door Repairs, our team of engineers possesses a wealth of knowledge when it comes to maintaining uPVC windows. Their years of experience enable them to guarantee peak performance for your windows.
Here at our company, we place great importance on creating a secure and enjoyable living or working space. That's why our team is dedicated to promptly and efficiently addressing any issues that may arise with your uPVC windows. Our expert engineers possess the necessary expertise and equipment to repair damaged hinges, handles, draughts, and leaks.
Our top priority is providing exceptional customer care. This means delivering reliable evaluations, transparent pricing options, and personalized solutions. Trust us to take care of all your uPVC window repair needs, as we always strive to exceed expectations.
Aluminium Window Repairs
Aluminium windows are highly favored by homeowners for their durability and aesthetic appeal. It is crucial to promptly address any concerns in order to ensure the safety and functionality of your home.
Consistent use may cause aluminium windows to undergo wear and tear, potentially resulting in damage or flaws. Ensuring their continued functionality requires periodic repair or replacement of handles, hinges, and locking mechanisms. Remembering this is essential for achieving peak performance.
Over time, it is common to experience seal failure in aluminium windows. This can lead to air leaks and decreased energy efficiency. Fortunately, a professional repair service can resolve the issue and restore your windows to smooth operation once again.
In the event of excessive moisture gathering near the panes of your aluminium window, it could suggest a problem with the double glazing unit. This may be caused by a broken seal, resulting in condensation build-up. The good news is that there are solutions available for fixing or replacing the misted double glazing, potentially restoring your window to its original condition.
When searching for an aluminium window repair specialist in Guildford, make sure they have the required skills and quality parts to provide prompt service.
Maintain your aluminium windows and keep them functioning at their best by scheduling professional servicing. This will promptly address any issues, ensuring your home maintains its aesthetic appeal, security, and energy efficiency.
Door Repair
At Guildford Window and Door Repairs, we are committed to providing exceptional door repair services. Our team has a wealth of experience and expertise in rejuvenating doors for both residential and commercial properties. We take great pride in delivering top-quality solutions to our clients.
Our engineers thoroughly examine each door, evaluating the best course of action for repair based on its present state. Whether it is a small issue like a squeaky hinge or loose handle, or a more serious scenario such as a damaged frame or broken glass panel, our capable team is prepared to take on any job.
Our team utilizes state-of-the-art equipment and high-quality materials in the installation of your door, meeting your individual requirements and guaranteeing its lasting strength.
At Guildford Window and Door Repairs, we pride ourselves on our commitment to delivering high-quality work with precision, punctuality, and dependability. Our goal is to always exceed customer expectations by maintaining professional standards and integrity in all of our door renovation projects.
uPVC Door Repairs
Proper maintenance of uPVC doors is essential for the security of your home and for minimizing energy expenses. It is advisable to promptly attend to any needed repairs in order to avoid further damage or potential hazards.
An unsteady uPVC door may result in multiple problems, including difficulty with closing and openings that allow drafts and noise to infiltrate. Seeking assistance from a reputable repair company can effectively resolve these issues by ensuring a secure closure and enhancing household insulation.
In the event that the locks and handles on uPVC doors are compromised, the safety of your home may be at risk. As time passes, these components can deteriorate, creating a potential hazard. It is therefore vital to address this issue by either replacing or repairing them, not only for security reasons but also to maintain the door's aesthetic appeal.
It is crucial to promptly address any cracks or damage in uPVC material to prevent potential issues from arising in the future.
Timely response is essential when dealing with issues related to your uPVC door. Let the expert team at Guildford Window and Door Repairs maintain its optimal functionality. Contact them for swift resolution.
Aluminium Door Repairs
At Guildford Window and Door Repairs, we take pride in offering exceptional services for aluminium door repairs. Our team of skilled engineers is equipped with the necessary expertise and knowledge to address a variety of problems associated with this type of door, from minor fixings to complete replacements.
Acknowledging the importance of a strong entryway in both residential and commercial environments, our goal is to excel in providing security and visual appeal. Our team takes a detailed approach to thoroughly assess all elements of the entrance, addressing potential issues such as warped doors, damaged frames, or faulty hardware.
At our company, we pride ourselves on delivering precise Aluminum Door Repair services. We keep up with new advancements in tools and techniques to guarantee superior results. You can trust that each time you work with us, you will receive top-quality service.
Window Glass Replacement
When assessing double glazing repairs, homeowners may discover the need for window glass replacement. This could be due to long-term exposure to the elements or unexpected events causing cracks, chips, or complete shattering of their windows.
Having a broken window not only affects the overall look of your home, but it also presents potential safety risks and impacts energy conservation. It is therefore vital to promptly address any issues with your glass.
The process of replacing window glass requires a gentle approach and accurate measurements. This includes carefully removing the broken pane and installing a new one in its place.
At Guildford Window and Door Repairs, we specialize in installing long-lasting and energy-saving materials to replace glass for both uPVC and aluminium frames. Our team of experts ensures top-quality results for all of your requirements.
If you happen to see any damage on your double-glazed windows, it is crucial to take action quickly and contact us for expert help. Our experienced staff will assess the issue and provide a reliable solution catered to your specific needs.
Replacing your window glass promptly brings a host of advantages, such as restoring the efficiency of your windows, insulating your home, reducing noise pollution, improving safety, and boosting its overall worth.
With Guildford Window and Door Repairs, maintaining a safe and cozy living environment is a guarantee. Our top-quality window replacement services include superior double glazing repairs, leaving your home both secure and comfortable.
Misted Double Glazing Repairs
Experiencing fogging or condensation on double glazed windows is a frequent occurrence and can indicate misted double glazing.
As time passes, the seals on your windows may deteriorate, leading to moisture seeping in and getting stuck between the glass panes. This can impact both the aesthetic of your windows and their ability to insulate and conserve energy.
Fortunately, there are experts who possess the skills to identify and repair issues in sealed units, eliminating the need for a full window replacement when dealing with misted double glazed windows.
Replacing the glass pane can improve both visibility and insulation, while effectively sealing prevents condensation from forming.
When choosing a company to fix misted double glazing, it is essential to trust in their expertise. This is where Guildford Window and Door Repairs stands out – our skilled team exclusively utilizes high-quality materials and provides a reliable guarantee for customer satisfaction.
Don't wait any longer to ensure your double-glazed windows are performing at their best and reap the rewards of improved energy efficiency and clear vistas. Don't let a cloudy window dampen your spirits – act quickly to address the issue!
The benefits of double glazing
Double glazing is a popular choice among homeowners due to its myriad advantages. One of its key benefits is its ability to improve energy efficiency. By utilizing two glass panels separated by an insulating gas, it greatly minimizes the transfer of heat between the inside and outside of a house. As a result, it not only maintains warmth during colder seasons, but also keeps out excessive heat during warmer months.
The added layer of glass in double glazing provides a valuable advantage of reducing noise. It acts as a barrier against external sounds, creating a peaceful and serene environment in your home. This feature is particularly useful for those living near busy streets or noisy neighbors.
Furthermore, double glazing not only offers an additional layer of glass, but also features advanced locks for increased security and a sense of assurance, distinguishing it from single glazed alternatives.
With its wide range of styles and finishes, double glazing has the ability to completely revamp your home. You can effortlessly achieve the desired look for your property.
The addition of double glazing to a home can significantly increase its value, making it more attractive to potential buyers. The energy-efficient windows and doors that come with this feature can provide numerous benefits.
Investing in double glazing offers a wealth of advantages, including enhanced energy efficiency, reduced noise pollution, heightened security, attractive visuals, and the potential for a rise in property value. It's a decision that brings both immediate and lasting benefits.
Repair or replace!
When it comes to determining the best option for your double glazing, there are various factors to consider. These may include the age of the windows, extent of damage, and your financial situation.
For those who have recently had double glazed windows installed and are facing minor issues such as a cracked handle or loose hinge, opting for repairs instead of a full replacement can be a more cost-effective choice. Professional help can effectively address these small concerns, saving the hassle and expense of a complete window overhaul.
If your double glazed windows are exhibiting signs of wear and tear, such as fogging or air leakage, it may be worth exploring replacement options. An outdated window system could potentially lead to increased heating expenses due to inadequate energy efficiency.
In case of irreparable damage or fractures in the glass, it is crucial to replace it for the sake of safety.
To achieve the best results, it is recommended to consult skilled experts in Guildford who specialize in repairing double glazing. They can expertly evaluate your existing windows and offer an affordable solution for lasting efficiency.
Various options for repairing double glazing
In the world of window and door repair for double glazing, seal decay is a common problem. As time goes by, these seals can break down, allowing air or moisture to enter your home and decrease its energy efficiency.
If you come across any broken or damaged glass in your home, prompt action is crucial. The breakage could be unintentional or from frequent use. Swiftly dealing with the situation is essential to ensure the safety of your home and its occupants.
Occasionally, it may be required to swap out faulty locks on your double glazed windows and doors. Defective locks not only jeopardize the security of your home but can also compromise the efficiency of your double glazing setup.
Hinges are susceptible to wear and damage, which can hinder the smooth operation of doors and windows. Repairing or replacing them guarantees an effortless opening and closing system, while also providing a reliable seal.
Noticing misty double glazing and condensation between the panes is a sign that the sealant may not be performing well. It is advisable to consult a professional repair service to address this issue.
Becoming knowledgeable about the procedure for managing double glazing repairs can equip you to quickly identify issues and seek assistance from reputable Guildford businesses that specialize in this area.
Choosing a double glazing repair service provider
When selecting a company for double glazing repairs, it is imperative to confirm their qualifications and experience in the required services. Look for a reputable company with a reputation for outstanding service and specialized expertise in this area.
When conducting research on the company, it is important to review feedback and testimonials from past customers in order to gauge their track record of customer satisfaction. A dependable company should primarily have positive reviews from contented customers.
When considering a repair company, it is essential to consider both their pricing and the standard of their services. It is wise to obtain estimates from multiple businesses in order to discover the most economically feasible choice that also upholds superior quality.
Ensure that the repair service provider provides a warranty for their work, demonstrating both accountability and the ability to address any potential post-service concerns.
Make sure the repair service you select prioritizes customer satisfaction and has a team that is experienced, accommodating, and knowledgeable. It's crucial that they can effectively answer any inquiries and offer useful support throughout the entire project.
By taking these factors into account when choosing a double glazing repair service, you can make a well-informed decision and ensure you receive top-quality window repairs.
Why Choose Guildford Window and Door Repairs!
Look no further than Guildford Window and Door Repairs for all of your window and door repair needs. As experienced professionals in the area, we are well-equipped to handle any repair job with efficiency and expertise. Our rates are competitive, and our top-quality work is sure to leave you satisfied. Choose us as your go-to option for dependable repair services.
Guildford Window and Door Repairs have established a strong foothold in the industry, offering unmatched repair services for double-glazed windows and doors throughout the Guildford region. Boasting ample expertise and experience, they are the ideal choice for tending to all repair requirements.
At Guildford Window and Door Repairs, we have expertise in fixing problems related to uPVC doors, aluminium windows, and window glass. Our skilled team is trained to tackle any challenges with double glazed units, such as misted panes.
There are numerous advantages to having double glazing in your home. Aside from its ability to increase energy efficiency and prevent heat loss, it also reduces noise levels and improves security. Additionally, these windows are highly durable and challenging for potential intruders to breach.
It is important to be aware of when you should tend to issues with your double glazing. Look to Guildford Window and Door Repairs for expert advice on whether minor concerns, like loose handles or hinges, can be fixed or if more substantial damage warrants a replacement.
Different types of double glazing repairs may need to be carried out, depending on the particular issue. These could include resealing gaps between glass panes, replacing faulty locks or damaged components, repairing broken panels, and resolving any issues with condensation in sealed units.
Selecting Guildford Window and Door Repairs for your double glazing repair requirements is a wise decision. Before finalizing your choice, it is important to thoroughly evaluate their expertise, client feedback, and service assurances. These factors guarantee superior workmanship and full satisfaction.
Guildford Window and Door Repairs is your go-to option for addressing any issues with your double glazed units. Their outstanding customer service ensures that all problems with your windows or doors will be promptly and efficiently resolved.
Conclusion
To conclude, it is clear that incorporating a healthy lifestyle into daily routines yields numerous advantages and should not be disregarded. Prioritizing a diverse diet is essential for sustaining wellness, in addition to regular exercise. Attaining overall well-being requires thoughtful consideration of personal health choices.
For any issues with your windows and doors in the Guildford region, rely on Guildford Window and Door Repairs. Our experts are knowledgeable in uPVC doors, aluminium windows, glass repair, and misty double glazing repairs. Count on us for exceptional service from our skilled team.
For the best safeguard and cost efficiency for your property, choose Guildford Window and Door Repairs. Their skilled professionals have the knowledge to quickly attend to any issues, ensuring competitive prices without sacrificing quality.
The advantages of installing double glazing are apparent – it reduces energy usage, enhances soundproofing, and enhances your property's worth. Therefore, it is vital to stay attentive and contact Guildford Window and Door Repairs immediately for upkeep or replacements to avoid future expenses.
At Guildford Window and Door Repairs, we possess the necessary skills to handle a wide range of double glazing repairs. We have expertise in repairing damaged locks and handles, replacing faulty seals or hinges, and removing condensation between panes.
Choosing Guildford Window and Door Repairs is a wise decision for double glazing repairs due to their exceptional expertise. Their superior solutions are designed to cater to the specific requirements of each individual customer.
Ensure that your home remains secure, comfortable, and energy efficient by addressing any issues with your windows and doors. Look no further than Guildford Window and Door Repairs for all your double glazing needs. Count on their prompt service and excellent craftsmanship to efficiently get the job done.
Around Guildford
Guildford, a picturesque town nestled in the heart of Surrey, is an epitome of quintessential English charm. With its rich history dating back to Saxon times, Guildford seamlessly blends heritage with modernity. The cobbled High Street, flanked by timber-framed buildings and quaint shops, exudes an old-world allure that transports visitors to a bygone era.
As one meanders through the historic lanes and alleys of this enchanting town, they are greeted by architectural marvels such as Guildhall and Holy Trinity Church which stand tall as testaments to Guilford's enduring legacy. Beyond its historical treasures, Guildford is also home to a thriving arts scene with numerous art galleries showcasing local talent alongside established artists from around the world.
This vibrant cultural hub hosts regular music festivals and theatrical performances that captivate audiences from near and far. Nature enthusiasts are welcomed by the serene beauty of Stoke Park or can choose to explore the scenic countryside along the River Wey Navigation path while indulging in tranquil walks or leisurely boat rides.
Moreover, Guilford's proximity to London makes it an ideal location for professionals seeking respite from bustling city life without compromising on career opportunities; providing them with excellent transport links and access to world-class education institutions like University of Surrey.
In essence, whether one seeks historical wonders or contemporary delights amidst idyllic surroundings, Guildford effortlessly delivers an unforgettable experience that encapsulates all facets of this remarkable town.
We cover the GU1, GU2, GU3, GU4 and GU5 postcodes and also provide boarding up services for those who have the misfortune of having their property damaged by the weather, burglary or have had their home vandalised.
To view our full range of services, click on the links opposite. If you wish to speak to us you can either call on 01483 256662 or fill out the enquiry form opposite
Guildford Window and Door Repairs
Midleton Enterprise Park
Midleton Industrial Estate
Guildford
GU2 8FT
TEL: 01483 256662
Opening Hours
Mon 08:00 – 18:00
Tuesday 08:00 – 18:00
Wednesday 08:00 – 18:00
Thursday 08:00 – 18:00
Friday 08:00 – 18:00
Saturday 09:00 – 15:00
Sunday – Closed