Double Glazing Repairs near Islington – Window Glass Replacement
020 7305 5870
Welcome to Islington Door and Window Repairs, your one-stop shop for all of your double glazing repair needs. We take great pride in serving not only Islington but also its surrounding areas.
Rest assured that our skilled engineers will quickly address any concerns you may have regarding uPVC doors, aluminium windows, or fogged double glazing. Trust us to provide comprehensive repair solutions as your dependable choice.
A Little About Islington Door and Window Repairs
With our extensive expertise and industry knowledge, Islington Door and Window Repairs guarantee unmatched precision when fixing your double glazing. Our steadfast dedication to excellence distinguishes us as the top choice in Islington.
Our team of skilled engineers is equipped with the necessary tools to repair double glazed windows effectively. They are capable of resolving a variety of issues, including faulty locks, broken glass, and worn frames.
We understand the importance of efficient windows and doors. Our dedicated team works hard to minimize disruptions to your daily routine, promptly resolving any problems and ensuring top-quality functionality of your windows and doors.
Our top priority is your satisfaction. Anticipate an exceptional experience and prompt replies to any questions you may have. Additionally, our prices are transparently stated, eliminating the possibility of unexpected surprises.
For all of your double glazing repair needs, trust Islington Door and Window Repairs. Our meticulous attention to detail and exceptional customer service make us the premier option. Don't wait any longer – reach out to us today!
Double Glazing Repairs
Maintaining your double glazing is crucial in ensuring its best performance and security. Failing to do so can lead to issues like condensation, drafts, or even broken window panes, compromising insulation and leaving your home vulnerable to potential dangers.
Fogging and misting are common problems in homes with double glazed windows, caused by moisture seeping between the panes. This can affect the visual appearance and is a clear sign that the seals need maintenance.
Regularly tending to double glazed units, particularly those on uPVC doors, is essential. Acting quickly can help maintain their efficiency and extend their lifespan.
In the case of aluminum windows causing issues such as mobility barriers or air leakage, the logical course of action would be to arrange for a repair.
When living in or near Islington, it is essential to thoroughly research double glazing repair professionals. Consider their expertise, reputation, and customer reviews to gauge their ability to offer high-quality services at reasonable prices. The success of repairs relies heavily on a skilled and adaptable team.
Ensuring proper maintenance of your double glazed window is essential in avoiding costly repairs in the future. Seeking assistance from professionals like Islington Door and Window Repairs is recommended if you observe any visible damage. Keep a vigilant eye out for indications such as condensation or drafts, as they can deteriorate and result in significant problems.
Located near Islington, this company offers specialized repair services that are both energy-efficient and secure for your residence.
Window Repair
At Islington Door and Window Repairs, our team consists of dedicated professionals with exceptional repair skills. We take pride in our commitment to excellence and reliability, which is evident in every project we undertake.
With our extensive knowledge and experience in handling window-related issues, we can offer the ideal solution for any challenge you face. After a thorough evaluation, we will determine the best course of action based on your preferences. Our expertise enables us to confidently tackle all required window repairs.
Islington Door and Window Repairs prioritizes ensuring our customers' complete satisfaction. With the use of high-quality materials and cutting-edge techniques, our team of experts can improve the look and performance of your windows. You can trust us to provide exceptional results.
With the combination of our efficient service and exceptional craftsmanship, we have established ourselves as leaders in the window repair industry, earning a highly-coveted reputation. Give us the opportunity to demonstrate our unwavering dedication to excellence.
uPVC Window Repairs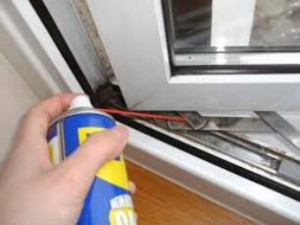 At Islington Door and Window Repairs, we take great pride in the extensive expertise of our engineers when it comes to uPVC window repair. Years of experience have allowed them to perfect their specialized techniques, guaranteeing top-quality maintenance for your windows.
At our company, we place great emphasis on creating a secure and pleasant atmosphere, both in residential and professional spaces. Our committed staff is always on hand to swiftly resolve any concerns related to uPVC windows. With their knowledge and specialized tools, they are equipped to effectively tackle various issues such as faulty hinges, handles, air leaks, and water leaks.
Rely on our steadfast dedication to providing outstanding customer service for dependable evaluations, clear pricing choices, and tailored remedies. Allow us to handle your uPVC window repair requirements with unparalleled excellence, exceeding all of your expectations.
Aluminium Window Repairs
Due to their sturdiness and appealing appearance, aluminium windows are a highly sought-after selection for homeowners. It is imperative to promptly address any potential concerns in order to ensure both safety and functionality.
It is essential to regularly check and replace the handles, hinges, and locks of your aluminium windows to prevent any harm or flaws. Properly attending to these parts will ensure that your windows continue to function smoothly.
As time passes, the aluminium window seal may wear out and result in air leaks and reduced energy efficiency. Luckily, reliable repair services are available to efficiently address these problems and bring your windows back to their peak performance.
If there is an abundance of moisture around your aluminium window, it may indicate an issue with the double glazing. This can occur when the seal weakens, causing condensation to form. Fortunately, there are ways to fix fogged double glazing and revive your window by repairing or replacing it.
When searching for an aluminium window repair specialist in Islington, ensure that they have the required expertise and provide a timely and efficient solution using top-quality materials.
Expert repairs are essential for maintaining the appearance, safety, and efficiency of your aluminium windows. They effectively address any issues and ensure optimal climate control in your home.
Door Repair
Islington Door and Window Repairs is the perfect solution for reviving both the aesthetic and function of your residential or commercial doors. Our team's extensive knowledge and skill set sets us apart, ensuring exceptional door repair services that we are proud to offer.
Our team of engineers conducts a comprehensive evaluation of every door and devises the optimal repair approach based on its condition. They are equipped to handle all types of issues, ranging from minor ones like a squeaky hinge to more serious problems like structural damage or shattered glass.
Our skilled engineers ensure an accurate installation of your door using state-of-the-art equipment and top-quality materials. Your specific preferences are taken into consideration for long-lasting strength and resilience.
At Islington Door and Window Repairs, we are dedicated to providing exceptional work and prompt service in order to achieve customer satisfaction. Our approach to every project involves meticulous attention to detail, as maintaining a high level of professionalism is paramount in our door renovation services.
uPVC Door Repairs
It is imperative to regularly maintain uPVC doors to ensure the safety of your home and promote energy efficiency. Timely attention to necessary maintenance can prevent potential hazards and future issues from arising.
Encountering issues with your uPVC doors can result in multiple inconveniences such as struggling to open or close them and the infiltration of drafts and noise. For optimal functionality and improved insulation of your residence, it is advisable to seek assistance from a dependable repair company.
Failing to properly maintain uPVC door hardware may pose a risk to your safety. Extended usage can lead to damage, potentially jeopardizing the security of your home. In order to maintain the protective and aesthetic quality of your door, it is essential to promptly address any signs of wear and tear by repairing or replacing necessary components.
Promptly addressing any cracks or damage in uPVC material is essential to avoid potential complications in the future.
Should you encounter any issues with your uPVC door, do not hesitate to reach out to Islington Door and Window Repairs. Their team of expert engineers is committed to promptly restoring the functionality of your door. Feel free to contact them for a speedy solution.
Aluminium Door Repairs
Islington Door and Window Repairs has a team of extensively trained engineers who are fully equipped to address a variety of issues with aluminium doors. Our expertise includes both small repairs and complete replacements, ensuring high-quality service for all repair needs.
Maintaining a secure and appealing entrance for residential and commercial properties is highly important to us. With our dedicated approach, we carefully examine all elements to detect any issues such as misaligned doors, compromised frames, or malfunctioning hardware.
At our organization, we employ state-of-the-art techniques and equipment to ensure precise results when repairing aluminum doors. Our dedication to upholding high-level criteria for every job ensures that you will receive outstanding service.
Window Glass Replacement
It's important to consider the potential need for window glass replacement when contemplating double glazing repairs as a homeowner. This could occur due to gradual deterioration or from various occurrences, such as cracks, chips, or breakage.
Maintaining the integrity of your windows is crucial to preserve the attractiveness, safety, and functionality of your home. It is essential to promptly address any glass issues to avoid these undesirable outcomes.
The replacement of window glass requires precise work, involving the removal of the damaged pane and the installation of a new one.
At Islington Door and Window Repairs, we take pride in providing top-quality glass replacements for both uPVC and aluminium frames. Our skilled team is committed to ensuring durability and energy efficiency in our installations. Trust us to deliver excellent results every time.
If your double-glazed windows are damaged, please don't hesitate to reach out to us immediately. Our team of professionals will evaluate the problem and offer a customized solution that meets your needs.
Replacing your window glass in a timely manner offers a multitude of advantages. It not only restores functionality and enhances insulation, but also minimizes noise pollution in your household. Furthermore, it promotes safety and adds value to your property.
Don't put up with a subpar living space caused by broken windows. Let Islington Door and Window Repairs take care of the problem for you!
Misted Double Glazing Repairs
Fogging or condensation on double glazed windows is a telltale sign of misty glazing.
As the rubber seals on your windows age, moisture may accumulate between the panes. Not only does this affect their appearance, but it also hinders their ability to provide insulation and maintain energy efficiency.
Fortunately, professionals are capable of identifying and resolving issues with sealed units, avoiding the necessity for a total window replacement in instances of foggy double glazing.
When it comes to repairing misted double glazing, trust in the expertise of Window and Door Repairs. Our skilled team and high-quality materials provide assurance of reliability and peace of mind.
Ensure your double-glazed windows are functioning at their best by taking immediate action. Bid farewell to foggy glass and experience the advantages of improved energy efficiency and clear views. Don't hesitate any further!
The benefits of double glazing
Double glazing is a popular choice among homeowners for its numerous benefits. One of its main advantages is its ability to conserve energy. This window design features two glass panes with an insulating gas in between, preventing heat from escaping and improving insulation. Therefore, it effectively maintains warmth during colder seasons and aids in keeping the house cool during hotter months.
Installing double glazing forms a strong barrier against external noise, leading to a peaceful and calming living space. This is especially advantageous for those living in areas with heavy traffic or loud neighbors.
Through the installation of double glazed windows, not only will you bolster the safety of your home, but also elevate your sense of security compared to using single pane options. Moreover, a variety of styles offer advanced locking mechanisms for further reassurance.
Elevate the aesthetic of your house with a diverse selection of double glazing choices. Explore a vast variety of styles and materials to discover the ideal match for your living space.
Installing double glazing in a home can greatly increase its value, making it an even more attractive choice for potential buyers. Additionally, the addition of energy-efficient windows and doors only adds to its overall charm.
By installing double glazed windows, your home can reap numerous benefits such as improved energy efficiency and security, reduced noise transfer, and enhanced visual appeal. What's more, these windows can potentially boost your property's value over time. And the cherry on top? You can start experiencing these perks right away.
When to repair or replace your double glazing
Making the choice between repairing or replacing your double glazing can be a difficult task. It requires careful consideration of several factors, including the age of the windows, any existing damage, their level of energy efficiency, and whether or not you have a desire for a new appearance.
When weighing the options of fixing or replacing your double glazing, it is essential to take into account the window's age, extent of harm, and your budget.
For any small issues that may arise with your newly installed double glazed windows, like a cracked handle or loose hinge, it is more financially sensible to have them repaired rather than replaced. A trained expert can easily fix these problems without necessitating the purchase of a new window.
Should you observe any deterioration in the performance of your double glazed windows, such as increased moisture or air leakage, it may be wise to consider replacing them. Continuing to use outdated windows could result in increased heating costs due to their lack of energy efficiency.
If any obvious damage to the glass, such as chips or cracks, is discovered, it is imperative to have it replaced for safety purposes.
Consulting with experienced professionals who specialize in double glazing repairs in Islington is the most efficient method for achieving long-lasting solutions and identifying a budget-friendly resolution. Their proficiency permits a comprehensive assessment of your windows, ensuring superior outcomes.
The different types of double glazing repairs
There are numerous options when it comes to restoring double glazing, tailored to specific needs. Such options include repairing fractures, replacing locks or hinges, and fixing seals.
As time passes, the seals on your double glazed windows and doors may weaken, allowing air and moisture to enter. This can impact the energy efficiency of your home.
Whether caused by an accident or regular use, broken glass in your household requires prompt attention to ensure the safety and well-being of all inhabitants.
In certain situations, it is crucial to replace the malfunctioning locks on your windows and doors with double glazing. This is vital as faulty locks can compromise your security and impede the effectiveness of your double glazed features.
To ensure doors and windows function properly, it's important to address any issues with worn or damaged hinges. Repairing or replacing them will not only improve opening and closing but also enhance sealing capabilities.
The presence of condensation between the panes of misted double glazing typically indicates an issue with the sealant. If this occurs, it is recommended to seek assistance from a professional repair service.
Gaining knowledge about double glazing repairs can greatly aid in efficiently identifying problems and finding reputable companies in Islington that offer appropriate solutions.
How to choose a double glazing repair company
When selecting a double glazing repair company, ensure that they possess the necessary skills and competence. Choose a reputable company with a proven track record of delivering high-quality service and expertise in this particular field.
When conducting company research, perusing reviews and testimonials from past clients can provide insight into their history of customer satisfaction, a highly prized aspect of any reputable business.
When selecting a repair company, it's crucial to take into account both the price and level of service. By comparing quotes from various businesses, you can pinpoint the most cost-effective choice that still delivers satisfactory outcomes.
Be sure to ask the repair service provider about their warranty policy. This holds them accountable for their work and allows for swift resolution of any possible problems after the job is finished.
It is crucial to select a repair service that prioritizes customer service. This involves having a team that is adaptable and able to assist with any concerns, providing valuable assistance during the project.
When making the decision to hire a double glazing repair service, taking these factors into account can assist in making a knowledgeable decision and ultimately lead to receiving excellent window repairs.
Why Islington Door and Window Repairs
When in need of reliable window and door repairs, trust Islington Door and Window Repairs. Our knowledgeable staff offers expert services at a reasonable cost, guaranteeing your utmost contentment.
Islington Door and Window Repairs is renowned for their vast expertise and established reputation in the industry, providing unparalleled choices for double-glazed windows and doors in the surrounding area. They are the preferred choice for efficiently addressing all repair requirements.
At Islington Door and Window Repairs, our team is comprised of experienced professionals who possess extensive knowledge in the repair of various uPVC doors, aluminium windows, and window glass. Additionally, we offer services for double glazed units, including those with foggy panes.
There are several advantages for homeowners who choose to install double glazing. These include enhanced energy efficiency, with a decrease in heat loss and noise levels, as well as increased security by deterring forced entry attempts.
Knowing when to address issues with your double glazing is essential. If you're unsure whether a quick fix, like tightening a loose handle or hinge, will do the job, or if more extensive damage calls for a full installation, rely on the expertise of Islington Door and Window Repairs.
There are a range of potential solutions to address issues with double glazing, depending on the specific problem. These options may include filling in gaps between glass panes, replacing locks or parts, fixing broken panels, and resolving condensation build-up in sealed units.
Opting for Islington Door and Window Repairs for your double glazing requirements is a wise decision. It's important to consider their extensive knowledge, positive feedback from customers, and dedication to providing top-quality services before making your choice. Keeping these factors in mind, rest assured that you will receive exceptional outcomes and be fully content as an esteemed customer.
Count on Islington Door and Window Repairs for your every double glazed unit requirement. Our unparalleled customer service guarantees a hassle-free solution to any issues you may have with your windows or doors.
Overview of our services
Considering the bigger picture, it is essential for people to grasp the importance of prioritizing a healthy lifestyle. This entails following a balanced diet and regularly participating in physical exercise. Being proactive and deliberate in choices regarding one's well-being is vital in achieving and maintaining peak physical fitness.
In Islington, if you encounter issues with windows or doors, know that Islington Door and Window Repairs is here to assist. Their team of professionals specializes in repairing uPVC doors, aluminium windows, glass, and misty double glazing, providing you with complete assurance in their skills. Expect nothing less than exceptional service when choosing to work with them.
At Islington Door and Window Repairs, we prioritize both safety and cost-efficiency. Our team of experts is equipped with the skills to identify issues while also providing competitive rates that uphold our commitment to excellence.
Double glazing provides various advantages, including enhanced energy efficiency, superior soundproofing, and heightened property worth. With this in consideration, maintenance and replacement should be a top priority. If needed, be sure to promptly reach out to Islington Door and Window Repairs to avoid potential extra expenses down the line.
At Islington Door and Window Repairs, we possess the essential equipment for handling a range of issues with double glazing. These may include fixing malfunctioning locks or handles, swapping out worn seals or hinges, and removing condensation between panes.
For top-quality double glazing solutions, look no further than Islington Door and Window Repairs. They prioritize individual needs and deliver excellence in all their projects.
Ensure the well-being and financial stability of your household by enlisting the aid of Islington Door and Window Repairs. Their unmatched double glazing services provide…
Around Islington
Islington, a vibrant borough nestled in Greater London, exudes an air of sophistication and charm. Known for its eclectic mix of cultural attractions, bustling markets, and renowned eateries, Islington is a destination that effortlessly blends history with modernity. Steeped in character, the streets are lined with stunning Georgian townhouses adorned with colorful front doors and ornate iron railings.
From Upper Street's fashionable boutiques to Camden Passage's quirky antique shops, there is something to entice every visitor. The area boasts numerous theaters showcasing world-class productions while also being home to esteemed art galleries displaying diverse works from both established and emerging artists.
For those seeking respite from the urban hustle-bustle, verdant green spaces like Highbury Fields provide a peaceful retreat where one can relax amidst nature's embrace. Additionally, Islington captivates food enthusiasts with its gastronomic delights spanning various cuisines – whether it be savoring delectable street food at Exmouth Market or indulging in fine dining experiences at Michelin-starred restaurants such as Almeida or St John Bread & Wine.
In essence, Islington epitomizes cosmopolitan living intertwined seamlessly with historic allure; it offers an enchanting tapestry of experiences waiting to be explored by discerning individuals seeking true metropolitan sophistication.
We cover the entire N1 postcode and also provide boarding up services for those who have the misfortune of having their property damaged by the weather, burglary or have had their home vandalised.
To view our full range of services, click on the links opposite. If you wish to speak to us you can either call on 020 7305 5870 or fill out the enquiry form opposite
We also cover Kings Cross and other areas in the London Borough of Islington
Islington Door and Window Repairs
Hanover Trading Estate
1-3 North Road
London
N7 9HD
TEL: 020 7305 5870
Opening Hours
Mon 08:00 – 18:00
Tuesday 08:00 – 18:00
Wednesday 08:00 – 18:00
Thursday 08:00 – 18:00
Friday 08:00 – 18:00
Saturday 09:00 – 15:00
Sunday – Closed