Double Glazing Repairs near Northampton – Glass Repair
01604 269325
Welcome to Northampton Repair my Windows and Doors, where our experienced team offers advanced double glazing repair services for the Northampton area. We provide our expertise on a variety of issues, including uPVC doors, aluminium windows and fogged double glazing.
A Little About Northampton Repair my Windows and Doors
Northampton Repair my Windows and Doors take pride of place in the double glazing repair sector. Our team is talented and wholeheartedly committed to achieving excellence in every project.
Our team of experts have the necessary tools and knowledge to take care of any double glazing repair, whether it is minor, like issues with locks, or extensive, like glass or frame damage.
We understand the importance of secure and energy efficient windows and doors. Therefore, our team strives to provide quick and effective repair services with minimal disruption to your daily routine. Not only will we fix any existing problems, but we'll also ensure that your windows and doors are working efficiently.
We are devoted to providing top-notch service and ensuring your satisfaction. Any worries you may have will be addressed, and we guarantee that our prices won't contain any hidden costs that could come as a surprise.
For your double glazing issues, trust Northampton Repair to provide you with quality workmanship and exceptional customer service. Contact us now!
Double Glazing Repairs
Regular maintenance of double glazing is essential in order to sustain efficient insulation and safety. If condensation begins to build up, draughts develop, or glass becomes cracked, then prompt action is required. Otherwise, not only will your home be less thermally sound, but may also be at risk of compromised security.
Many homeowners experience cloudiness between panes of double glazing, detracting from the window's aesthetic appeal. Worse yet, it is a signal that the seal has been compromised and must be addressed immediately.
It is essential to look after uPVC doors, given that they are regularly utilized. Doing so will ensure that your door is functioning to its maximum capabilities and that it remains in good condition. You must respond immediately if any problems arise and attend to the necessary repairs.
If your aluminium windows don't function properly or are letting in a draft, it may be time for repairs.
When searching for a double glazing repair shop in and around Northampton, take into account their experience, customer satisfaction and reviews. Opt for qualified technicians that can tackle various type of double glazed windows without putting a major dent in your wallet.
It's important to pay attention to any indications of damage to your double-glazed windows, such as condensation and draughts. Taking prompt action may help you avoid costly repairs in the future. Northampton Repair my Windows and Doors offer a full repair service so your windows remain in perfect condition.
Investing in professional double glazing repairs near Northampton can improve both the energy efficiency and security of your abode.
uPVC Window Repairs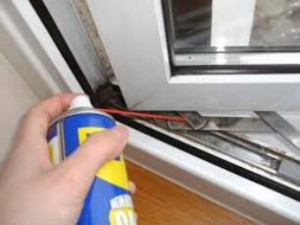 For over ten years, Northampton Repair my Windows and Doors has offered outstanding services to guarantee clients' windows are operating efficently. Our experienced staff is highly knowledgeable when it comes to uPVC window repairing – providing comfort and security for your home or business. Should you have any issues with your uPVC windows, we offer fast repair support.
Our firm makes use of our pool of knowledge and broad selection of resources to address any issues relating to uPVC windows. Our goal is to always fulfill the customer's demands, with straightforward assessments, cost-efficient solutions, and an unwavering dedication to surpassing expectations. Entrust us for all uPVC window repairs – you won't be disappointed!
uPVC Door Repairs
When dealing with home security and energy efficiency, the state of your doors must be taken into account. If your uPVC ones need attention, you should act quickly in order to prevent both further damage and potential safety risks.
Incorrect alignment of uPVC doors can often be a problem, making them difficult to open and close. This not only adds inconvenience but can also allow drafts and noise inside your house. Fortunately, having it realigned by a specialized service is an effective solution. Not only will the door operate more smoothly, but insulation is also improved.
The locks and handles of uPVC doors may deteriorate over time, putting the security of your home at risk. Repairing them is therefore essential, both for providing protection and improving appearances.
It is essential to address any fractures or damage to uPVC material promptly, as neglect may ultimately result in a bigger problem.
It is important to act quickly when your uPVC door repairs need attention, to keep it in working order for years to come. Northampton Repair my Windows and Doors are here to help.
Aluminium Window Repairs
Aluminium windows are a popular choice among homeowners, due to their stylish look and sturdy construction. Though it may be necessary to perform maintenance on them over time, it is essential that these tasks are addressed quickly in order to ensure your home's safety and productivity.
Aluminium windows are vulnerable to damage, and broken or malfunctioning hardware should be addressed immediately. Handles, hinges, and locking mechanisms must work properly in order for the window to operate optimally. It is important to fix or replace any of these parts that are not functioning correctly.
Aluminium windows can suffer from seal issues over time, resulting in a lack of insulation and cold air entering the home. Repair services can help to restore their peak performance by replacing the seals.
If you find that there is condensation on your aluminium windows, it may mean that the double glazing unit isn't working as it should. The cause of this could be a breach in the seal allowing moisture to get in – but misted double glazing repairs can bring about a solution. This could involve replacing or fixing the damaged unit.
When looking for an aluminium window repair service in and around Northampton, make sure to go with one that is well-versed in this material. They should be fast to respond and use top-notch supplies for the job.
Take prompt action to protect your aluminium windows and maintain their appeal, as well as ensuring safety and comfort in your home. Expert repair services are the best way to achieve this.
Window Glass Replacement
When it comes to double glazing repair, homeowners may have a variety of issues such as cracked, chipped or shattered windows. These can be the result of incidents, weather conditions or other factors. In some cases, window glass replacement may be necessary.
A broken window can drastically alter the visual, safety, and energy aspects of your property. It is of utmost importance to treat any glass-issues quickly.
Window glass replacement requires a certain degree of expertise as it entails removing a broken window and installing a new one that fits perfectly with the frame. Ensuring the new pane is securely sealed is equally important.
At Northampton Repair my Windows and Doors, our team is experienced in installing glass for uPVC and aluminum frames. We use only the best materials, which are up to the challenge of durability and can help conserve energy.
Are you dealing with any issues relating to cracked or chipped double-glazed windows? Don't delay, get in touch with our team straight away! We will evaluate the damage and identify the optimum solution. Get in touch now!
Replacing windows when necessary has numerous advantages for your property. It offers better insulation, reduces noise levels, offers added security and increases the value.
Let Northampton Repair my Windows and Doors expedite your peace of mind by providing reliable double glazing repair services. Their window glass replacement solutions provide you with full confidence.
Misted Double Glazing Repairs
Homeowners often spot signs of misted double glazing, in the form of a layer of condensation or fog between the panes of their windows. If you have noticed this, it is likely your windows are affected.
When seals around windows fail to perform, moisture is allowed in and accumulates between the windowpanes. This not only affects the exterior look but also influences insulation and energy efficiency.
Lucky you, if your double glazed windows are foggy! Our experienced technicians are on hand to help. They possess the skills and expertise necessary to resolve any sealed unit issues without needing to replace the window.
Replacement of the damaged window pane is typically necessary to restore its transparency as well as improve insulation. Making sure that proper sealing techniques are utilized is also key to this process.
When it comes to double glazing repair, Northampton Repair my Windows and Doors are renowned for their top-notch service. All their work is provided with guarantees, using only the finest materials available.
Let your windows stay clear and let the comfort and energy efficiency of your home remain unaffected. Now is the time to do something about it before you lose out on the benefits of double glazing!
The benefits of double glazing
Double glazing is an increasingly popular choice among homeowners for its numerous advantages. Not only does it boast improved energy efficiency, but its two panes of glass separated by an insulating gas reduce the amount of heat that passes through from outside to inside of your abode. Consequently, you're guaranteed a comfortable temperature all year round, no matter if it's winter or summer.
Double glazing offers numerous advantages, such as better soundproofing and increased insulation. This extra layer of glass serves as a noise reduction barrier, making for a tranquil, serene atmosphere indoors. It is particularly advantageous in homes located close to heavily-traveled roads or other populated areas.
Double glazing provides extra security as its multiple layers of glass make it hard for unwelcome visitors to gain entry. Plus, some window systems have extra locking mechanisms for further assurance.
Upgrading to double glazed windows can elevate the look of your home. With a multitude of designs and finishes on offer, you can find something to complement any kind of structure.
Double glazing is a great way to boost the value of your home. Potential purchasers are usually attracted by the energy efficiency that double glazed windows and doors offer, often resulting in a higher sale price.
Double glazing has a range of positive benefits – from improved energy efficiency to enhanced security and acoustic protection, as well as adding value and enhancing the look of your property.
When to repair or replace your double glazing
Making a decision about what to do with your double glazing can be tricky. Aspects to consider include the windows' age, the extent of damage and your budget.
If your double glazing isn't too old and only requires some minor maintenance, such as changing a handle or fastening a hinge, getting it fixed would be the more cost-effective solution. Experts can easily carry out these minor repairs without replacing the entire structure.
Signs of serious deterioration in your double glazed windows, like condensation between the panes or cold air coming through, could mean it's time to think about taking out new ones. Not only are they likely to be more energy-efficient than old models, but may also keep your heating costs down in future.
If you spot any cracks or chips in the glass that are too serious to be fixed, it is essential to replace it for your safety.
It is advisable to consult a local specialist when making the decision regarding double glazing repair or replacement. They can evaluate various elements such as cost-effectiveness and durability before coming up with a suitable solution for your specific situation.
The different types of double glazing repairs
When it comes to double glazing repairs, there are a plethora of issues that can arise. Seals around windows and doors may degrade over time, which can commonly lead to airflow and humidity entering your home, diminishing its energy efficiency.
Replacing glass panels that are cracked or aged is essential for secureness and safety in the home, as well as anyone inside. It's advisable to handle this issue immediately.
If you find yourself needing to repair or replace damaged locks on double glazed doors and windows, it is important to do so. Ineffectual locking mechanisms can leave your home vulnerable to burglary and may lead to malfunctioning of the double glazing system.
Hinges can become worn or damaged over time, making windows and doors hard to open or close correctly. Fixing the hinges will make them move more freely again, guaranteeing a secure shut.
Condensation gathering between the panes of double glazing points to a failing sealant, necessitating quick intervention from an experienced repair squad.
Having an insight on double glazing repair can help you find any potential issues early, and contact a well-known firm that provides these services in Northampton.
How to choose a double glazing repair company
When selecting a business to tackle double glazing repairs, take into account several variables. It's essential to make sure they possess the required expertise and verify their past performance – it may be useful if they specialize in this area.
It is important to consider the company's reputation when making a decision. Check reviews and customer testimonials to get a better understanding of customer satisfaction. A reliable business should have favourable remarks from its clientele.
It's essential to research the cost of repair companies and prioritize quality. Taking the time to compare prices among businesses can ensure you're getting the most out of your money.
When choosing a repair team, it's essential to ensure warranties or guarantees are offered. This provides assurance that any issues arising after the job is done will be taken care of, providing peace of mind and safety.
Choose a repair company that provides friendly and expert personnel who are more than willing to answer any questions you have and provide assistance. You can trust that their customer service won't disappoint.
When deciding on a double glazing repair company, it is wise to think about the following elements to ensure that you get a first-class service for your window repairs.
Why Should  I Use Northampton Repair my Windows and Doors
Northampton Repair my Windows and Doors has achieved a positive standing in the local community as a source of double glazing repair services. Through their steadfast commitment to quality, they have become renowned for delivering exceptional repairs on windows and doors.
At Northampton Repair my Windows and Doors, you'll find a team of specialists able to handle any double glazing repairs. Whether it's uPVC doors or aluminum windows that require attention, window glass replacement or foggy double glazing fixes, they've got the solution for you! Fast turnaround times and lasting answers are their signature move.
Double glazing can benefit homeowners who desire reduced energy bills, superior sound insulation and improved home safety. Additionally, its robust construction makes it more challenging to break into.
It is important to decide whether to repair or replace your double glazing. If the problem is a minor one, such as a broken handle or hinge, it can usually be fixed fairly easily. However, if there is significant damage to the glass, you may be wise to opt for a total replacement. Our experts at Northampton Repair my Windows and Doors are on hand to help you make the decision that best suits you.
Depending on the problem, there are several double glazing repairs which can be carried out. These may involve resealing drafts or gaps, replacing faulty mechanisms or locks, reglazing any panels which have been damaged and dealing with condensation in sealed units.
Finding a dependable double glazing repair provider is essential to guarantee top-notch work and customer satisfaction. Before enlisting Northampton Repair my Windows and Doors, one should consider their expertise, survey what other customers have said online, plus any warranties they offer for their services.
If you are a Northampton resident who needs help with their window or door, Northampton Repair my Windows and Doors is your perfect solution. The experienced team provides top-class service that covers all types of double glazed unit repairs.
Conclusion
Northampton Repair my Windows and Doors provide the perfect solution to any issue with double glazing in Northampton and the surrounding area. Their team of experts have a wealth of knowledge when it comes to uPVC door repair, aluminium window repair, replacing window glass and remedying foggy double glazing. You can trust that your windows and doors are in good hands.
It is essential to pick an experienced double glazing repair company to protect your home. Northampton Repair my Windows and Doors have a skilled team of experts who can quickly identify and rectify any problem at a cost-effective rate without sacrificing quality.
The advantages of double glazing are endless. Not only is it energy-efficient and noise-proof, but also adds considerably to the value of your property. In the event that your double glazed panes are damaged, Northampton Repair my Windows and Doors can help you determine if they need replacing or repairing, saving you from costly repairs in the future.
Northampton Repair my Windows and Doors is the go-to choice for any double glazing maintenance requirement. Our highly qualified professionals have the expertise to take care of all types of repairs, from damaged locks and handles to replacing seals and hinges, along with condensation removal between panes. We want to ensure your repair process is as effortless as possible.
If you're looking for an experienced double glazing repairs provider, Northampton Repair my Windows and Doors are your ideal choice. Not only do they have a fantastic reputation in the industry, but they also offer tailor-made services that are guaranteed to meet your needs.
Don't delay – contact Northampton Repair my Windows and Doors for your double glazing needs. Our experienced team will swiftly provide a reliable, secure solution to any problem with your windows or doors. Shield your property from weather damage and loss of energy efficiency by relying on us to get it back in perfect condition.
A little bit about Northampton
Northampton, a historic town nestled in the heart of Northamptonshire, exudes an undeniable charm and character that captivates visitors from every corner. With its rich heritage dating back to the 9th century, Northampton stands as a testament to its glorious past and vibrant present. Boasting a picturesque landscape dotted with ancient churches, imposing castles, and quaint cottages, this jewel of England effortlessly intertwines tradition with modernity. The bustling streets of Northampton are adorned with eclectic shops offering unique treasures alongside renowned high-street brands.
Its thriving cultural scene is showcased through numerous art galleries, theaters, and music venues that host captivating performances throughout the year. Moreover, history enthusiasts will find solace in exploring iconic landmarks such as Northampton Guildhall or discovering fascinating tales at the popular Museum & Art Gallery. The culinary delights found within this gastronomic haven range from traditional English fare to cosmopolitan cuisines served in award-winning restaurants scattered across town—truly satisfying even the most discerning palates.
Nestled amidst breathtaking countryside views and enchanting parks like Abington Park or Delapré Abbey Gardens offer tranquil retreats for nature lovers seeking respite from urban life's hustle and bustle. Welcoming locals embrace visitors with warmth while providing world-class hospitality synonymous with British culture—a reflection of why Northampton has become an enduring destination cherished by all who have had the privilege of experiencing its allure firsthand.
We cover the NN1, NN2, NN3, NN4, NN5, NN6 and NN7 postcodes and also provide boarding up services for those who have the misfortune of having their property damaged by the weather, burglary or have had their home vandalised.
To view our full range of services, click on the links opposite. If you wish to speak to us you can either call on 01604 269325 or fill out the enquiry form opposit
We also cover Wellingborough as well as other areas in Northamptonshire
Northampton Repair my Windows and Doors
The IO Centre
Barn Way
Lodge Farm Industrial Estate
Northampton
NN5 7UW
TEL: 01604 269325
Opening Hours
Mon 08:00 – 18:00
Tuesday 08:00 – 18:00
Wednesday 08:00 – 18:00
Thursday 08:00 – 18:00
Friday 08:00 – 18:00
Saturday 09:00 – 15:00
Sunday – Closed