Double Glazing Repairs near Reading – Window Glass Replacement
0118 968 0498
Welcome to Reading Window and Door Repairs. We are devoted to satisfying all your double glazing repair demands in the Reading area and well beyond. Our skilled engineers are at your disposal for assistance with uPVC doors, aluminium windows or fogged double glazing – we are your premier answer for all repair requirements!
A Little About Reading Window and Door Repairs
With skill and an abundance of experience, Reading Window and Door Repairs guarantee repairs to your double glazing are precise and completed to the highest standard. We take pride in being the foremost professionals in Reading.
Our engineers are highly experienced in repairing double glazing, and have access to the necessary resources and skills. From faulty locks to broken glass or worn frames, they are equipped to handle any problem that may arise.
We understand the importance of your windows and doors giving you both safety and energy efficiency. Our team is here to make repairs as smoothly as possible, with minimum disruption to you, so that we can correct the issue swiftly but also guarantee your windows and doors are functioning at their best.
Our utmost goal is to guarantee your contentment. We pledge to give you an unforgettable experience and quickly respond to any queries. Additionally, our costs are openly disclosed so there won't be any unpleasant surprises.
Allow Reading Window and Door Repairs to take care of all your double glazing repair needs. With our meticulous attention to detail and outstanding customer service, you'll be glad you contacted us! Act now – contact us today!
Double Glazing Repairs
Maintaining double glazing is important for both performance and security. Without care, the window units may face condensation in between the panes, drafts or broken glass, which can seriously reduce insulation and leave your home vulnerable.
In many households, double glazed windows often suffer from fogging or misting. This is due to moisture entering the in-between pane and causes a hazy look. Not only does this impact the windows' aesthetics but also signals that the seal should be addressed promptly.
Periodic maintenance and repair can be necessary for double glazing, particularly uPVC doors. Acting quickly can help them stay at their peak performance and enhance their lifespan.
If aluminum windows provide difficulty in mobility or are letting in drafts, the subsequent move should be to repair them.
If you live in or near Reading, it is vital to research double glazing repair specialists. Look into their experience, reputation and customer feedback to determine if they can provide top-notch service at a competitive cost. A reliable team with a range of skills is essential for successful repairs.
Regular maintenance is key to avoiding costly repairs in the future – any visible damage to your double glazed window should be urgently seen to by professionals like Reading Window and Door Repairs. Take heed of condensation or draughts that may become more severe as this could lead to major problems.
A professional double glazing repair company near Reading can ensure energy efficiency and security for your home.
Window Repair
At Reading Window and Door Repairs, we offer first-rate repairs which are completed by our experienced team. We aim to always exceed your expectations with every job, providing quality and reliability you can depend on.
We provide the perfect solution for any window-related difficulties. By evaluating the matter comprehensively, we will determine the best course of action tailored to your preferences. Our extensive know-how puts us in an excellent position to handle every window repair necessary.
At Reading Window and Door Repairs, customer satisfaction is our priority. With a team of experts and access to the finest materials, we use the latest techniques to make your windows look and perform their best. You can rely on us for an exceptional outcome.
Our swift service and remarkable workmanship has garnered us our renowned status as leaders in the window repair industry. Let us demonstrate our dedication to excellence.
uPVC Window Repairs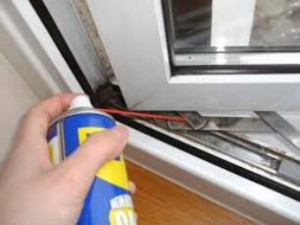 At Reading Window and Door Repairs, the engineers boast an impressive knowledge of uPVC window repair. They have mastered keeping your windows in good condition with their broad specialist expertise accrued over the years.
At our company, we understand the value of having a secure and cozy space at home or work. That is why our team delivers timely and effective remedies to any uPVC window troubles. Our trained professionals have the skills and tools to fix jammed hinges, handles, draughts and leaks.
We are delighted to provide top-notch customer service with reliable assessments, transparent pricing options and individualized solutions. Let us be accountable for any of your uPVC window repair requirements, as we are committed to exceeding expectations.
Aluminium Window Repairs
Homeowners often choose aluminium windows for their strength and style. To ensure your safety and efficiency, it is important to act fast if any difficulties arise.
Regular usage of aluminium windows can cause them to develop damage or defects. To make sure they work as intended, handles, hinges, and locking mechanisms should be checked regularly and replaced when necessary. Paying attention to your windows will ensure their correct functioning.
Over time, aluminium windows may suffer from seal failure. This can result in air leaks and diminished energy efficiency. Fortunately, a reliable repair service can fix the problem and ensure that your windows are functioning optimally once again.
If you come across extra dampness near your aluminium window, it could indicate a problem with the double glazing. A breach in the seal might be allowing condensation to accumulate. Fortunately, fogged double glazing repairs are an option and can restore your window either by fixing it or substituting it.
If you're near Reading and require an aluminium window repair specialist, it's important to ensure they have the necessary expertise. Furthermore, check they provide a rapid response with quality components in order to remedy the problem.
To ensure your aluminium windows remain aesthetically pleasing, safe, and energy-efficient, have a professional take care of any repairs that may arise. This will address issues swiftly and guarantee proper temperature regulation inside your home.
Door Repair
The team at Reading Window and Door Repairs take pride in their door repair services. Expertise and experience make us the perfect choice for giving your residential or commercial doors a new look and feel.
Our engineers inspect each door with precision, determining the most suitable approach for repair based on its condition. Whether it's a slight problem like a creaking hinge or an unfastened handle, or more significant issues such as a broken structure or shattered glass panel, our expert team is never intimidated by any job.
Our team of specialists utilise cutting-edge tools and premium components to ensure your door is fitted to your precise specifications, while making sure it stands the test of time.
At Reading Window and Door Repairs, we guarantee customer satisfaction through our dedication to precise craftsmanship, punctuality and dependability. We deliver outstanding results with each job: professional excellence is an essential element of every door redecoration we take on.
uPVC Door Repairs
It is very important to look after uPVC doors in order to protect a home and save on energy costs. To avoid any serious issues or unsafe situations, it is wise to act quickly when maintenance becomes necessary.
Uneven uPVC doors can bring in a variety of troubles. Opening and closing them could be challenging and they may be letting through draughts and sound. Seeking help from an experienced repair service is the way to go, making sure the door closes properly and increasing the insulation of your home.
uPVC doors can become a security risk if their locks and handles are not in good condition. Over time, these components may become worn and jeopardise the safety of your home, so it is imperative to repair or replace them for both your safety and to ensure the door retains its appearance.
It is imperative that cracks or harm to uPVC material be quickly addressed, to stop the potential for future issues.
If you're experiencing trouble with your uPVC door, don't hesitate to enlist the help of Reading Window and Door Repairs. They are experts in repairs who strive to get your door back to its peak performance quickly. Reach out now and they will be able to resolve your issue promptly.
Aluminium Door Repairs
At Reading Window and Door Repairs, we are fortunate enough to provide outstanding Aluminium Door Repair services. Our knowledgeable engineers have the required know-how and experience to take care of every aluminium door problem, from minor fixes to major replacements.
We understand the importance of providing a secure and aesthetically pleasing entranceway for both residential and commercial properties. As part of our professional approach, we inspect different components for potential issues, such as warped doors, damaged frames or faulty hardware.
When doing Aluminum Door Repair, we use the most updated tools and methods to guarantee accurate outcomes. We consistently uphold the highest standards in quality for every job, assuring you receive the best possible service.
Window Glass Replacement
When looking into double glazing repairs, homeowners must be aware that they may need to replace the window glass. This can happen due to natural wear and tear over a period of time or an incident resulting in their windows becoming cracked, chipped or completely broken.
A broken window can certainly compromise the charm, safety, and energy efficiency of your home. Therefore, it is crucial to take immediate action when dealing with glass-related issues.
Replacing window glass needs precision. It involves removing the damaged pane and putting in a new one.
The team at Reading Window and Door Repairs is highly experienced in exchanging glass for uPVC and aluminium frames with tougher, energy-efficient substitutes to guarantee excellent results.
If you detect any damage to your double-glazed windows, don't hesitate to get in touch with us. Our team will examine the problem and suggest a viable solution that meets your needs.
Investing in window glass replacement promptly can bring numerous benefits: it can help restore the functionality of windows, increase insulation for your home, reduce noise pollution, promote safety, and enhance its value.
Don't let your home become unpleasant or unprotected due to broken windows. Let Reading Window and Door Repairs take care of the problem for you!
Misted Double Glazing Repairs
Double glazed windows can be afflicted by fogging or condensation; a sign of misted double glazing.
The seals of your windows may degrade with time, letting moisture seep in and become entrapped between the panes. This can not only reduce the nice appearance of your windows, but also their insulation and energy efficiency capabilities.
Fortunately, professionals can identify and remedy any issues with sealed units, thus avoiding the need to replace the entire window if a repair of misted double glazing is necessary.
The glass pane can be changed to increase sharpness and insulation, while sealing is used to stop moisture accumulation.
When selecting a misted double glazing repair business, trust in Window and Door Repairs. Highly experienced technicians and the use of only premium-grade products are offered, as well as an assurance of dependability.
Take action today to guarantee your double-glazed windows are running as they are designed to, providing you with the advantages of more energy efficiency and uninterrupted views. Put an end to hazy glass panes and make it happen!
The benefits of double glazing
Double glazing is a popular choice among homeowners as it offers various benefits, in particular improved energy efficiency. By utilising two panes of glass and an insulating gas to separate them, less heat can transfer in or out of the house, providing better insulation and keeping it warm during winter and cooler during summer.
Installing double glazing can approximately soundproof your home, providing an effective barrier from external noise. This is especially useful for those living in close proximity to noisy streets or bothersome neighbors, giving much needed peace and quiet within the home.
Double glazing offers improved security and greater assurance than single layers. Many models come with sophisticated locks for extra protection.
Double glazing can totally transform the look of your home, with many different styles and finishes to choose from. You can easily find the ideal design for your property.
Double glazing can significantly enhance a home's value, making it an even more attractive option for prospective buyers. Its energy-efficient windows and doors are a great plus.
Double glazed windows confer numerous advantages on your home, from increased energy efficiency to improved security and a decrease in sound transmission. Not only that, but aesthetically the frames make your house look more attractive and may add value to it over time. Plus you'll get to enjoy the advantages right away!
When to repair or replace your double glazing
Figuring out when to repair or replace your double glazing is a tough decision. It can be hard to determine when you should repair and when it's best to go for a full replacement. You should consider the age of your windows, any damage they may have sustained, energy efficiency and whether you want to change the style.
Weighing up the age of the windows, the extent of any damage and your financial circumstances can be key when considering whether to repair or replace double glazing.
If your newly installed double glazed windows have only minor issues like a cracked handle or loose hinge, it's more economical to get them fixed than to replace them. A professional can easily resolve these insignificant problems instead of needing to purchase a new window.
If your double glazed windows are showing signs of deterioration, such as condensation or draughts, it may be time to invest in new ones. An outdated window system could be driving up your heating costs due to its lack of energy-efficiency.
If you spot any serious damage to the glass, such as chips or cracks, it is essential for safety that you replace it.
Consulting with experienced double glazing repair experts in Reading is the best way of achieving lasting success and getting an economical solution. They can accurately examine your windows and deliver the best results.
The different types of double glazing repairs
The varying kinds of double glazing restoration are numerous. They include mending fractures, replacing locks, adjusting hinges, and repairing seals.
As time moves on, seals around windows or doors for double glazing repairs can weaken, letting air and moisture to permeate your home and decrease its energy efficiency.
If accidental or due to general deterioration, broken glass in your house must be addressed as soon as possible for the safety and welfare of all inhabitants.
Sometimes, it is essential to replace the defective locks on your double glazed windows and doors; not only can poor functioning ones compromise security, but also impair the effectiveness of your double glazing.
Hinges can become worn or damaged, disrupting the performance of doors and windows. Repairing or replacing them will guarantee smooth functioning when opening and shutting, as well as providing a good seal.
Condensation forming between the panes of misted double glazing is an indication that the sealant is ineffective and a professional repair service should be contacted to rectify the issue.
Gaining familiarity with double glazing repairs can help you spot problems quickly and find reliable Reading-based companies offering appropriate solutions.
How to choose a double glazing repair company
When choosing a double glazing repair firm, it's essential to make sure they are competent and have the required skills to carry out the repairs. Search for a company that is renowned for its high standards of service and expertise in this particular field.
When researching the company, take a look at reviews and testimonials from former customers to gain an understanding of how they perform concerning meeting customer satisfaction. A dependable business should have mostly affirmative remarks from pleased customers.
When considering a repair company, cost and quality should both be taken into account. Comparing quotes between businesses can be helpful when selecting the most affordable option without sacrificing quality.
Make sure to ask the repair service provider about their warranty coverage so that they are accountable for their work and can easily handle any issues which arise once the job is done.
It is important to pick a repair service that has the necessary know-how in customer service, as well as an experienced and accommodating team. They should be able to answer any questions you may have, and provide helpful assistance while the job is underway.
When selecting a double glazing repair service, taking these aspects into consideration will allow you to make an informed decision and ultimately achieve high quality window repairs.
Why Reading Window and Door Repairs
For reliable repair services for your windows and doors, Reading Window and Door Repairs should be your go-to choice. Our experienced team has the expertise to address all of your needs quickly and effectively. Plus, we provide professional workmanship at an affordable price, ensuring that you are nothing but satisfied.
Reading Window and Door Repairs are renowned for their expertise and longevity in the industry, providing unparalleled repair services for double-glazed windows and doors around Reading. They are the premier choice for resolving repair issues.
At Reading Window and Door Repairs, their team of professionals are experienced in resolving any issues you may face with uPVC doors, aluminium windows and window glass. Additionally, they have the required expertise for tackling problems with double glazed units, even those involving misty panes.
Double glazing presents a range of advantages for homeowners. Not only are they more energy-efficient, stopping heat to escape, but they lessen sound levels while adding an extra layer of protection. These windows provide remarkable resistance to any attempted forcible entry.
It is essential to be aware of when your double glazing needs attention. For advice on whether minor issues such as a loose handle or hinge may just need a repair, or if more substantial damage requires a full-scale installation, look no further than Reading Window and Door Repairs.
Depending on the issue, there is a range of double glazing repairs that may be needed. These could include resealing spaces between the glass panes, replacing locks or components, repairing broken panels and tackling condensation concerns within sealed units.
Opting for Reading Window and Door Repairs to carry out double glazing repairs is a wise decision. Research their knowledge, client reviews and warranties provided with the job before confirming. This will ensure top-notch results and complete customer fulfilment.
Reading Window & Door Repairs are the perfect choice to fix your double glazed unit troubles. Their customer service is top-notch, so you can be sure that any window or door issues you may have will be sorted with ease!
Conclusion
Ultimately, it is vital that people recognize the importance of healthy living. Eating a balanced diet and getting regular exercise are key components to leading a healthy lifestyle. Being proactive and making conscious decisions regarding health and wellbeing are essential for staying in peak physical health.
If you're near Reading and have any issues with your windows or doors, Reading Window and Door Repairs are the experts to call. Their extensive knowledge of uPVC doors, aluminium windows, glass repair and misty double glazing repairs ensures that you get quality service every time.
At Reading Window and Door Repairs, they understand the importance of both safety and cost-effectiveness. Their experienced team have the expertise to accurately pinpoint any problems, guaranteeing competitive rates without compromising on quality.
The advantages of double glazing are clear, from conserving energy to increasing soundproofing and adding value to your home. It is therefore important to be conscious when maintenance or replacement is needed and reach out to Reading Window and Door Repairs promptly in order to avoid further expenses down the line.
At Reading Window and Door Repairs, we possess all the right expertise to repair any double glazing issue. We can fix broken locks or handles, substitute weak seals or hinges and even get rid of condensation in between panes.
Reading Window and Door Repairs are the top choice for double glazing repairs. Their services are tailored to meet the needs of all their customers, ensuring that they always receive the highest standard of work.
Make sure your house stays secure, cosy and energy efficient with the help of Reading Window and Door Repairs. Their expertise in double glazing services is second to none, not to mention their swiftness and quality of work.
Out and about in Reading
Reading, a town nestled in the scenic county of Berkshire, exudes an unparalleled charm that captivates both locals and visitors alike. Situated along the banks of the River Thames, Reading boasts a rich history dating back to medieval times when it served as an important trading hub. Today, this vibrant town seamlessly blends its historical heritage with modern amenities, offering residents and tourists a dynamic cultural experience.
As one delves into the heart of Reading, they are greeted by picturesque streets lined with quaint shops, bustling markets brimming with local produce and artisanal crafts. The town's architectural splendor is truly awe-inspiring; elegant Victorian buildings coexist harmoniously alongside contemporary structures that house world-class museums and galleries exhibiting captivating works of art.
It is no wonder that Reading has become synonymous with intellectual stimulation through its prestigious university and libraries where knowledge seekers can indulge in literary treasures from various disciplines. Moreover, this idyllic haven provides ample opportunities for leisurely walks or cycling trails along its breathtaking countryside landscapes dotted with lush greenery and charming villages which offer glimpses into traditional English life at every turn.
With such an array of cultural attractions combined with a warm community spirit and renowned hospitality venues serving delectable cuisine from around the globe, Reading undoubtedly stands as a shining example of what makes Berkshire so special – an enchanting blend of timeless elegance infused with progressive aspirations for the future.
We cover the RG1, RG2, RG4, RG5, RG6, RG7, RG8, RG10, RG30 and RG31 postcodes and also provide boarding up services for those who have the misfortune of having their property damaged by the weather, burglary or have had their home vandalised.
To view our full range of services, click on the links opposite. If you wish to speak to us you can either call on 0118 968 0498  or fill out the enquiry form opposite
Reading Window and Door Repairs
Robert Cort Industrial Estate
Britten Road
Reading
RG2 0AU
TEL: 0118 968 0498
Opening Hours
Mon 08:00 – 18:00
Tuesday 08:00 – 18:00
Wednesday 08:00 – 18:00
Thursday 08:00 – 18:00
Friday 08:00 – 18:00
Saturday 09:00 – 15:00
Sunday – Closed