Double Glazing Repairs near Solihull – Window Repair – Glass Repair
0121 726 0003 
Greetings! As the premier provider of repair services in Solihull and its neighboring regions, our team at Solihull Window and Door Repairs is committed to meeting your double glazing requirements. No matter the issue with your uPVC doors, aluminium windows, or misty double glazing, our skilled engineers are ready to support you.
A little about Solihull Window and Door Repairs
Solihull Window and Door Repairs strives to be the top choice in repairing your double glazing with high-quality precision. Through our expertise and vast industry experience, we are committed to delivering exceptional service to our valued customers.
Our engineers are highly knowledgeable and skilled in maintaining double glazing. They have all the necessary tools and abilities to handle a range of potential issues, including malfunctioning locks, shattered panes, and worn-out frames.
We recognize the significance of secure and energy-efficient windows and doors. Our team is committed to promptly repairing any issues, minimizing any inconvenience to you. This allows us to swiftly address the problem while ensuring optimal functionality of your windows and doors.
Our primary objective is your satisfaction. You can anticipate an unforgettable experience and rapid answers to any inquiries. Furthermore, our rates are clearly stated to avoid unforeseen shocks.
Choose Solihull Window and Door Repairs for all your double glazing repair needs and experience unrivaled attention to detail and exceptional customer service. Don't hesitate, reach out to us today!
Double Glazing Repairs
Properly maintaining your double glazing is essential for ensuring optimal performance and security. Neglecting this maintenance can result in various issues, including condensation, drafts, or damaged glass in the window units. Such problems can significantly decrease insulation and leave your home susceptible to potential hazards.
Fogging and misting are common issues for double glazed windows in homes, caused by moisture seeping into the space between the panes. This can create a cloudy look that impacts the windows' appearance and serves as a reminder to promptly fix any seal problems.
It is vital to regularly maintain and repair double glazed units, especially for uPVC doors. Taking swift action can aid in maintaining their optimal performance and prolonging their longevity.
If aluminum windows are hindering mobility or causing drafts, it would be best to have them repaired.
It is crucial for those living in Solihull or its vicinity to thoroughly investigate potential double glazing repair engineers. Take into account their expertise, track record, and client reviews as indicators of their capability to deliver top-quality service at reasonable rates. An accomplished crew with a range of skills is vital for achieving satisfactory repairs.
In order to prevent expensive repairs down the line, it is crucial to correctly upkeep your double glazed window. Should you notice any visible harm, turn to professionals such as Solihull Window and Door Repairs for assistance. Be vigilant for indications like condensation or drafts that can escalate and result in significant issues.
Situated in the vicinity of Solihull, this company specializing in double glazing excels in repairs and guarantees optimal energy efficiency and security for your home.
Window Repair
At Solihull Window and Door Repairs, our team of experts consistently delivers top-quality work that goes above and beyond your expectations. We are dedicated to providing reliable repairs in every project we undertake.
Drawing upon our expertise in handling window-related issues, we are equipped to offer the optimal solution to any difficulty you encounter. Following a thorough assessment, we will choose the most appropriate approach tailored to your preferences. With our extensive knowledge and skill, rest assured that we have the capability to efficiently handle all necessary repairs with assurance.
At Solihull Window and Door Repairs, our main focus is always on customer satisfaction. Our team of experts utilizes top-quality materials and advanced methods to enhance the appearance and functionality of your windows. Rest assured, you can rely on us for exceptional results.
Our commitment to outstanding service and unmatched artistry has solidified our reputation as top performers in the window repair industry. Witness our unyielding pursuit for excellence.
uPVC Window Repairs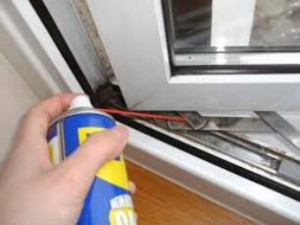 The engineers at Solihull Window and Door Repairs possess extensive knowledge of uPVC window repair, utilizing years of experience to maintain the excellent condition of your windows.
At our establishment, we prioritize the creation of a secure and pleasant atmosphere in both your personal and professional environments. Our team of experts is readily available to provide prompt and efficient solutions for any concerns related to uPVC windows. Equipped with specialized tools and expertise, they can effectively address various issues such as faulty hinges, handles, air leaks, and water leaks.
Rely on our commitment to exceptional customer service, guaranteeing reliable assessments, transparent pricing options, and personalized solutions. Allow us to take responsibility for all your uPVC window repair needs and surpass your expectations.
Aluminium Window Repairs
When selecting windows, homeowners frequently opt for aluminium due to its sturdy and attractive appearance. It is crucial to promptly address any concerns that may arise to uphold safety and efficiency.
It is crucial to regularly check and replace the handles, hinges, and locking mechanisms on your aluminium windows. Doing so will prevent any potential damage or defects from arising. Giving due attention to your windows guarantees their optimal performance.
Over time, aluminium windows may experience seal failure which can lead to air leaks and decreased energy efficiency. Luckily, there are dependable repair services available to fix this issue and restore your windows' optimal functioning.
Excessive moisture surrounding your aluminium window could be a sign of issues with the double glazing. This may be due to a compromised seal, resulting in the formation of condensation. Thankfully, there are remedies to address misty double glazing and restore your window's clarity, such as repairing or replacing it.
When searching for an expert to handle aluminium window repairs in Solihull, it is important to confirm their expertise and ability to deliver a prompt and high-quality solution using premium materials.
To maintain the appearance and functionality of your aluminum windows, it is essential to hire a skilled professional for any needed repairs. This will effectively address concerns and keep your home at a comfortable temperature.
Door Repair
At Solihull Window and Door Repairs, we pride ourselves on offering top-quality door repair services. With our team's vast knowledge and skill, we are your go-to option for improving the appearance and functionality of your residential or commercial doors.
Our engineers thoroughly examine every door, taking into account its condition to determine the optimal repair method. Whether addressing a minor issue such as a squeaky hinge or a more significant problem like structural damage or a broken glass panel, our proficient team is equipped to handle any task with assurance.
Our team of professionals utilizes top-of-the-line tools and premium resources to guarantee a precise installation of your door, tailored to your specific requirements and built to stand the test of time.
At Solihull Window and Door Repairs, we take great pride in our craftsmanship, prompt service, and trustworthiness, always striving for complete customer satisfaction. This commitment to achieving excellence can be seen in every project we undertake, as we maintain a high level of professionalism in all aspects of our door redecorating services.
uPVC Door Repairs
Maintaining your uPVC doors is crucial for protecting your home and maximizing energy efficiency. Timely attention to maintenance concerns can help avoid potential hazards and complications.
Different problems may occur with uPVC doors, ranging from challenges in opening and closing to noise and draft penetration. It is recommended to contact a reliable repair company to resolve these issues. Doing so will not only improve the functionality of your door but also enhance the energy efficiency of your home.
Failing to maintain uPVC door locks and handles can put your home's security at risk. Regular usage leads to deterioration, compromising the safety of your property. To protect both the functionality and appearance of your home, it is crucial to promptly address any problems with these components through repairs or replacements.
Swift action must be taken to address any uPVC damage or decay, in order to prevent potential issues down the line.
For any issues with your uPVC door, rely on Solihull Window and Door Repairs. Their team of repair specialists is dedicated to quickly fixing its functionality. Don't hesitate to contact them for a swift resolution.
Aluminium Door Repairs
At Solihull Window and Door Repairs, we take pride in our team of talented engineers who are fully equipped to address any issues with your aluminium doors. Our professionals have the know-how and background to provide exceptional repair services, whether it be a minor fix or a full replacement.
Recognizing the significance of creating a safe and visually pleasing entrance for various types of properties, including residential and commercial ones, is of utmost importance to us. In line with our expert approach, we thoroughly evaluate various elements to identify any potential problems, such as warped doors, damaged frames or faulty hardware.
In the repair of aluminum doors, we utilize advanced tools and techniques to guarantee precise outcomes. Our commitment to maintaining high standards for all tasks ensures that exceptional service is always delivered.
Window Glass Replacement
When considering double glazing repairs, homeowners should also keep in mind the possibility of needing window glass replacement. This can be necessary due to normal usage or in situations where the windows become damaged from cracks, chips, or breakage.
Ensuring the condition of your window is maintained is vital for the curb appeal, security, and practicality of your home. Therefore, it is essential to promptly address any problems with the glass.
The task of replacing window glass demands precise actions, as it entails the removal of the affected pane and the installation of a replacement.
At Solihull Window and Door Repairs, our skilled professionals specialize in glass replacement for both uPVC and aluminium frames. We make it a priority to use long-lasting and energy-efficient options, ensuring exceptional outcomes with each project.
In the event of any damage to your double-glazed windows, please do not hesitate to contact us. Our team of experts will assess the issue and provide a tailored solution that meets your specific requirements.
Prompt replacement of window glass offers several benefits. It not only restores function and improves insulation but also minimizes noise disturbance in your household. Additionally, it prioritizes safety and increases the value of your home.
Ensure your home remains inviting and secure by addressing broken windows. Trust Solihull Window and Door Repairs to handle the issue for you!
Misted Double Glazing Repairs
The presence of fog or condensation on double glazed windows is a telltale sign of misted glass.
Over time, the seals on your windows may deteriorate, causing moisture to seep in and become trapped between the panes. This not only impacts the appearance of your windows, but also impairs their insulation and energy conservation capabilities.
Fortunately, experts possess the expertise to detect and fix problems with sealed units, removing the need for a complete window replacement in case of cloudy double glazing.
Enhancing the insulation capabilities and implementing sealant techniques are potential solutions for modifying the double glazed unit to prevent moisture buildup.
For exceptional service in choosing a misty double glazing repair company, turn to Window and Door Repairs. Our knowledge and utilization of top-quality materials ensure reliability and peace of mind.
Don't wait any longer to experience the full benefits of enhanced energy efficiency and unobstructed views. Take action now and say goodbye to cloudy glass by ensuring your double-glazed windows are functioning at their best.
Double glazing offers a host of advantages.
Due to its numerous advantages, double glazing is a highly favored option among homeowners. Its ability to conserve energy is especially notable. By using two glass panes with a layer of insulating gas between them, it reduces heat transfer and offers exceptional insulation. This creates a pleasant living environment that remains cozy during the winter and refreshing during the summer.
By installing double glazing, you create a strong barrier that effectively blocks out external noise. This makes it an ideal solution for individuals residing near busy roads or disruptive neighbors, resulting in a serene and tranquil home environment.
In addition to enhancing safety and providing peace of mind over single layers, double glazing often comes equipped with advanced locking mechanisms for added protection.
Enhance the visual appeal of your home with a wide range of double glazing options available to you. Explore a variety of designs and finishes, and find the perfect fit for your residence.
Incorporating double glazing into a house can significantly increase its worth, rendering it an even more enticing choice for potential purchasers. Additionally, the windows and doors' energy efficiency further contributes to its desirability.
By installing double glazed windows, your home can enjoy numerous benefits. These include improved energy efficiency and increased security, as well as reduced noise transmission. Additionally, the frames can enhance the aesthetic appeal of your house and potentially increase its value in the long run. The best part is that you can begin enjoying all of these advantages immediately!
Timing for repairing or replacing your double glazing
Deciding whether to repair or replace your double glazing can be quite a challenge. It entails taking into account multiple factors, such as the age of the windows, existing damage, energy efficiency, and possible aesthetic alterations.
In deciding between repairing or replacing your double glazing, it's important to consider factors such as the age of the windows, severity of damage, and your financial situation.
In the event of minor complications with your fresh double glazed windows, such as a damaged handle or a loose hinge, choosing to repair rather than replace them would be a more cost-effective solution. A skilled professional can easily fix these minor matters without the necessity of buying a new window.
Should you notice signs of damage on your double glazed windows, such as excess moisture or air leaks, it may be prudent to consider replacing them. Neglecting an older window system could result in higher heating expenses due to its poor energy efficiency.
In the case of any visible glass damage, such as chips or cracks, it is vital to have it replaced for safety purposes.
Seeking the guidance of experienced professionals for double glazing repairs in Solihull is essential for achieving long-term success and affordable solutions. Their expertise allows for a comprehensive evaluation of your windows, resulting in optimal outcomes.
There are various forms of repairs for double glazing.
A diverse array of double glazing restoration options are available to meet various needs, such as repairing cracks, replacing locks or hinges, and fixing seals.
Over time, the seals on your double glazed windows and doors may deteriorate. This could result in air and moisture seeping into your home, potentially reducing its energy efficiency.
Whether caused by an accident or natural wear and tear, broken glass in your home should be promptly dealt with to ensure the safety and well-being of all residents.
At times, it may be necessary to change the faulty locks on your double glazed doors and windows. This is crucial as malfunctioning locks not only jeopardize security but also impact the efficiency of your double glazing.
Worn or damaged hinges on doors and windows can hinder their proper functioning. Fixing or changing them will allow for smooth opening and closing, as well as secure sealing.
Should condensation occur between the panes of misted double glazing, this could indicate a faulty sealant. In such situations, it is advisable to seek assistance from a professional repair service.
Acquiring knowledge about double glazing repairs can assist in promptly identifying issues and locating trustworthy businesses in Solihull that provide suitable solutions.
Selecting a reliable double glazing repair company can be a daunting task.
When selecting a double glazing repair company, it is crucial to confirm their expertise and capabilities. Look for a reputable organization with a proven history of providing exceptional service and knowledge in this area.
When conducting company research, it's helpful to read reviews and testimonials from past clients. This can offer a glimpse into their track record of satisfying customers. A dependable business should primarily have positive feedback from satisfied clients.
When seeking a repair service, it is crucial to consider both cost and quality. It could be beneficial to compare quotes from various companies in order to find the most budget-friendly option without sacrificing the level of service.
Be sure to inquire with the repair service provider regarding their warranty, which will hold them responsible and facilitate prompt resolution of any post-job problems.
When selecting a repair service, it is crucial to find one with exceptional customer service skills that also boasts an experienced and adaptable team. This team should be well-equipped to address any inquiries you may have and offer valuable support throughout the project.
Considering these factors when choosing a double glazing repair service will aid in making a well-informed decision and ultimately result in receiving top-quality window repairs.
What makes Solihull Window and Door Repairs stand out?
Trust in Solihull Window and Door Repairs for dependable repairs on your windows and doors. Our skilled team will effectively attend to all of your requirements, delivering top-quality work at an affordable cost to guarantee your complete contentment.
Solihull Window and Door Repairs is renowned in the local community, with a solid track record and a wealth of knowledge. Their unparalleled double-glazed window and door repair offerings set them apart. Look no further for prompt and effective solutions to all your repair needs.
At Solihull Window and Door Repairs, our team of highly skilled professionals have extensive experience in solving a variety of problems related to uPVC doors, aluminium windows, and window glass. They are also well-versed in handling double glazed unit issues, such as misty panes.
Double glazing provides numerous benefits for homeowners. It enhances energy efficiency by retaining heat and minimizing noise, in addition to enhancing security against forced entry attempts.
It is crucial to be aware of when your double glazing requires maintenance. If you have concerns about a loose handle or hinge and are unsure if it can be quickly repaired, or if extensive damage calls for a complete installation, rely on Solihull Window and Door Repairs for guidance.
Various repair techniques can be employed for double glazed windows, depending on the specific issue at hand. These strategies encompass sealing gaps between panes, replacing locks or components, fixing damaged panels, and addressing condensation problems within sealed units.
It's a smart move to choose Solihull Window and Door Repairs for your double glazing repair needs. Consider their expertise, customer feedback, and job guarantees before finalizing your choice. This will guarantee excellent outcomes and utmost satisfaction as our valued client.
Overview of our services
Our company offers a wide range of services that cater to various needs and requirements. Whether you are looking for assistance with product development, market research, or sales strategies, we have got you covered. Our team of professionals is dedicated to providing top-quality solutions that are tailored to your specific goals and objectives. From start to finish, we aim to deliver exceptional service and ensure your satisfaction every step of the way.
In summary, acknowledging the significance of upholding a healthy way of living is crucial. This includes maintaining a well-rounded diet and consistently engaging in physical activity. Taking initiative and consciously making choices to prioritize one's health are vital elements in promoting overall physical wellness.
When it comes to window and door concerns in Solihull, trust the experts at Solihull Window and Door Repairs. Their expertise stretches to uPVC doors, aluminium windows, glass repairs, and misty double glazing repairs for top-quality service.
At Solihull Window and Door Repairs, safety and cost-effectiveness are top priorities. Our proficient team expertly identifies and addresses any issues, ensuring competitive pricing without sacrificing quality.
With its numerous benefits such as improved energy efficiency, reduced noise levels, and added value to your property, double glazing should not be overlooked. Remember to properly maintain and potentially replace it when necessary. Trust Solihull Window and Door Repairs for prompt assistance in order to avoid future unexpected costs.
At Solihull Window and Door Repairs, we possess the expertise needed to tackle a variety of double glazing concerns. This may include repairing broken locks or handles, replacing worn seals or hinges, and resolving condensation issues between panes.
As the top option for double glazing repairs, Solihull Window and Door Repairs provides tailored solutions that address the specific requirements of every customer. This guarantees exceptional quality in all our services.
Keep your home secure and comfortable while saving energy with Solihull Window and Door Repairs. Our unmatched double glazing services, along with our promptness and top-quality workmanship, guarantee the safety, comfort, and energy efficiency of your home.
In and around Solihull
Solihull, nestled in the heart of the West Midlands region, is a vibrant and dynamic town renowned for its rich history, stunning architecture, and thriving economy. With its strategic location just nine miles southeast of Birmingham city center, Solihull offers a perfect blend of urban convenience and idyllic countryside charm. The town's picturesque streets are lined with an array of high-end boutiques, trendy cafes, and fine dining establishments that cater to the discerning tastes of its residents and visitors alike.
Boasting an impressive network of green spaces such as Tudor Grange Park and Malvern Park, Solihull provides ample opportunities for outdoor enthusiasts to indulge in leisurely walks or recreational activities amidst nature's embrace. Moreover, Solihull proudly hosts several top-tier educational institutions including Arden Academy and Alderbrook School that consistently shape young minds with excellence in academia.
Thanks to its robust transport links comprising railway stations like Solihull Station and easy access to major roadways such as M42 motorway, commuting within the town or venturing beyond becomes effortless for both professionals working in buzzing commercial districts or families seeking exploration further afield.
As dusk descends over this enchanting locale adorned with captivating landmarks like St Alphege Church or Mell Square Shopping Centre illuminated by shimmering lights bordering cosy cobbled streets; it becomes evident that Solihull truly embodies sophistication harmonized with warmth – making it an unparalleled destination brimming with endless possibilities for individuals seeking a remarkable place to live or visit.
We cover the B90, B91, B92, B93, B94 and B95 postcodes. We also provide boarding up services for those who have the misfortune of having their property damaged by the weather, burglary or have had their home vandalised.
To view our full range of services, click on the links opposite. If you wish to speak to us you can either call on 0121 726 0003 or fill out the enquiry form opposite
Solihull Window and Door Repairs
Monkspath Business Park
Highlands Road
Shirley
Solihull
B90 4NZ
TEL: 0121 726 0003
Opening Hours
Mon 08:00 – 18:00
Tuesday 08:00 – 18:00
Wednesday 08:00 – 18:00
Thursday 08:00 – 18:00
Friday 08:00 – 18:00
Saturday 09:00 – 15:00
Sunday – Closed