Double Glazing Repairs near St Albans – Window Repair – uPVC Repairs
01727 881658
Greetings from St Albans Window and Door Repairs! Our company aims to be your go-to solution for all your double glazing repair needs in St Albans and its nearby areas. Our skilled team is well-equipped to handle a variety of services, from fixing uPVC doors and aluminium windows to repairing misty double glazing. Allow us to take care of all your repair requirements with trust and expertise.
A little about St Albans Window and Door Repairs
With our extensive experience, rest assured that St Albans Window and Door Repairs will provide top-quality and professional double glazing repair services. Our reputation as the go-to experts in St Albans speaks for itself.
Our engineers are well-versed in the repair of double glazing and can confidently handle any issue that may arise. From fixing a faulty lock to replacing shattered glass or worn frames, they have the necessary resources and skills for the job.
We understand the significance of having secure and energy-efficient windows and doors. Our team is dedicated to streamlining the repair process and providing exceptional service without disrupting your daily routine. In addition to resolving the problem, we ensure that your windows and doors are operating at optimal levels.
At our company, your satisfaction is our top priority. We strive to provide an outstanding experience and timely responses to all of your inquiries. Additionally, we maintain transparent pricing to prevent any surprise costs.
Turn to St Albans Window and Door Repairs for all your double glazing repair needs. Our unwavering dedication to top-quality craftsmanship and customer service is unrivaled. Don't wait any longer, get in touch with us today!
Double Glazing Repairs
Proper maintenance of double glazed windows is essential for ensuring their efficient functioning and security. Ignoring this upkeep can result in problems like condensation, draughts, or breakage of glass, which significantly impact insulation and put your property at risk.
Double glazed windows often face the issue of fogging or misting, caused by moisture seeping between the panes. This cloudy appearance not only affects the aesthetic appeal of the windows, but also serves as a warning for the seal to be promptly addressed.
Regular maintenance and repairs may be required for double glazing, especially for uPVC doors. Taking swift action can help maintain their peak condition and extend their longevity.
If your aluminium windows are not functioning properly or compromising on insulation, it could be beneficial to look into repairing them.
When searching for a double glazing repair specialist near St Albans, be sure to consider their knowledge, dependability, and customer reviews. Be diligent in your research to find a reputable team that can handle a variety of issues and offer excellent service at an affordable rate.
Properly maintaining your double glazing is essential to avoid costly repairs down the line. If you spot any damage, seek help from professionals like St Albans Window and Door Repairs right away. Do not neglect problems such as condensation and draughts, as they can cause significant issues if ignored.
By utilizing the services of a trusted double glazing repair company in the St Albans region, you can not only improve your home's energy efficiency but also guarantee its security.
Window Repair
At St Albans Window and Door Repairs, we are committed to offering exceptional window repair services. Our team is highly skilled and experienced in restoring windows to their best functioning state. We strive to surpass expectations with every project, delivering superior quality and reliability.
When it comes to repairing windows, our team is the ideal option. Utilizing a comprehensive approach, we will evaluate the issue and develop personalized remedies for your needs. Our extensive experience enables us to manage all types of window repair jobs with ease.
At St Albans Window and Door Repairs, our top priority is delivering exceptional customer service by utilizing high-quality materials and innovative techniques to elevate the quality of your windows and improve energy efficiency. Rest assured that the end result will be nothing short of impressive.
Our swift service and exceptional craftsmanship have solidified our position as leaders in the window repair industry. Let us showcase our unwavering commitment to providing excellence.
uPVC Window Repairs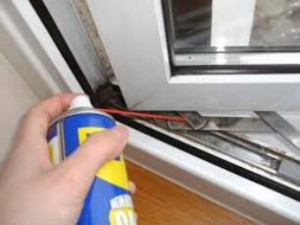 At St Albans Window and Door Repairs, our engineers possess extensive expertise in uPVC window maintenance. With years of experience under their belts, you can trust them to ensure your windows are functioning at their best.
At our company, we highly value the importance of a safe and comfortable living or working space. As a result, our team is dedicated to providing timely and efficient solutions for uPVC window issues. Our trained engineers possess the necessary expertise and equipment to repair any malfunctioning hinges, handles, drafts, or leaks.
We pride ourselves on our exceptional customer care, providing reliable evaluations, transparent pricing options, and personalized solutions. Let us take care of your uPVC window repair needs, as we consistently strive to exceed expectations.
Aluminium Window Repairs
Due to their sturdiness and aesthetically pleasing design, aluminum windows are a sought-after option for homeowners. It is important to promptly address any potential problems in order to uphold the security and functionality of your home.
Due to frequent use, aluminium windows may endure wear and tear, resulting in potential damage or defects. To ensure their effectiveness, it is essential to promptly repair or replace any worn or faulty handles, hinges, and locking mechanisms. Keeping this in mind is vital for achieving optimal performance.
As time passes, it is common to experience seal failure in aluminium windows. This can lead to air leaks and decreased energy efficiency. Fortunately, a skilled repair service can fix this issue and restore your windows to their smooth operation.
If you notice excess moisture on the panes of your aluminium window, it could be a sign of trouble with the double glazing. This can occur if the seal is compromised and allows condensation to form. Thankfully, there are solutions available to fix or replace misty double glazing and restore your window's original condition.
When looking for someone to repair your aluminium windows in St Albans, be sure to choose a specialist with the required skills and access to high-quality parts. This way, you can ensure a prompt resolution to your issue.
Guarantee the ongoing upkeep and top-quality functioning of your aluminium windows by scheduling professional maintenance. This will promptly handle any concerns and maintain the attractive appearance, security, and energy efficiency of your home.
Door Repair
At St Albans Window and Door Repairs, we are dedicated to providing top-quality door repair services. Our team boasts extensive experience and expertise, making us the go-to for rejuvenating doors in both residential and commercial properties.
Dedicated to thoroughness, our engineers conduct meticulous inspections of each door to determine the best course of action for repair. They are equipped to handle any issue, whether it be a minor annoyance such as a creaky hinge or loose handle, or a more serious concern like a cracked frame or shattered glass panel.
By utilizing state-of-the-art industry tools and high-quality components, our team of experts will install your door to meet your specific requirements, guaranteeing its enduring strength and endurance.
At St Albans Window and Door Repairs, we prioritize precision craftsmanship, timeliness, and reliability to guarantee customer satisfaction. Our commitment to consistently delivering exceptional results for every job showcases our professional integrity in door renovations.
uPVC Door Repairs
Maintaining your uPVC doors is essential for the safety of your home and energy efficiency. It is important to promptly address any necessary repairs to avoid further damage or potential hazards.
A misaligned uPVC door can lead to several problems, such as difficulty in closing and gaps that allow drafts and noise to enter. Seeking assistance from a reputable repair company can effectively resolve these issues by ensuring a tight seal and increasing insulation in your home.
When the locks and handles of uPVC doors are compromised, they can become unsafe. As time passes, these components may deteriorate and potentially put your home in danger. For the safety of your residence and the appearance of the door, it is essential to either replace or repair them.
Timely addressing of any uPVC material cracks or damage is vital to prevent future problems.
It is essential to take immediate action when encountering issues with your uPVC door. Let the proficient team at St Albans Window and Door Repairs maintain the optimal functionality of your door. Contact them for a prompt resolution.
Aluminium Door Repairs
At St Albans Window and Door Repairs, we take pride in our top-quality services for aluminium door repairs. Our team of skilled engineers is well-equipped to address a variety of problems concerning aluminium doors, from minor fixes to complete replacements.
Acknowledging the importance of a strong entryway for residential and commercial areas, our goal is to achieve both security and visual appeal. Using a careful method, our team carefully assesses all elements of the entrance to address any issues, such as warped doors, compromised frames, or faulty hardware.
At our company, we value precision when it comes to Aluminum Door Repair. This is why we make use of cutting-edge tools and techniques. You can trust that the quality of our work is top-quality, guaranteeing excellent service on every occasion.
Window Glass Replacement
During the assessment of double glazing repairs, homeowners may discover a need for window glass replacement. This could be due to extended exposure to outdoor elements or an unexpected occurrence, leading to cracks, chips, or complete breakage of the windows.
The existence of a shattered window not only diminishes the visual appeal of your house, but also creates a potential danger and reduces energy conservation. As such, it is imperative to promptly address any issues involving glass.
Replacing window glass requires a careful approach and accurate measurements. This process entails first removing the broken panel and then installing a new one in its place.
St Albans Window and Door Repairs specializes in installing long-lasting and energy-efficient materials to replace glass for both uPVC and aluminium frames. Our team of experts ensures exceptional results for all of your needs.
Should you happen to observe any harm to your double-glazed windows, swift action is crucial. Feel free to contact us for professional help. Our experienced staff will assess the issue and provide a reliable solution customized to your requirements.
Replacing your window glass quickly has numerous advantages, such as improving the performance of your windows, insulating your home, minimizing noise, boosting safety, and adding value to your property.
Rest easy in your home knowing it is both cozy and safe with our window repair services. Count on the expertise of St Albans Window and Door Repairs for top-quality replacements and top-of-the-line double glazing repairs.
Misted Double Glazing Repairs
Fogging or condensation on double glazed windows is a common occurrence and can indicate misted double glazing.
As time passes, the window seals may weaken, permitting moisture to seep in and become confined between panes. This not only impacts the visual appeal of your windows but also hinders their insulation and energy-saving abilities.
Fortunately, there are experts who can identify and repair issues with sealed units, eliminating the necessity of replacing the entire window in cases of misted double glazed windows.
Replacing the glass pane can improve both clarity and insulation, while effectively sealing prevents condensation from accumulating.
When choosing a repair company for misted double glazing, it's crucial to trust in their services. That's why St Albans Window and Door Repairs is the ultimate option – with our skilled team, premium materials, and reliable guarantee, you can have complete confidence in our work.
Don't miss out on the benefits of having functioning double-glazed windows – act now to ensure they are working properly. Enjoy improved energy efficiency and clear views without delay. Don't let a misted window bring you down – take prompt action to fix it!
The benefits of double glazing
Many homeowners prefer double glazing due to its numerous benefits, particularly its ability to improve energy efficiency. By utilizing two glass panes with an insulating gas in between, the transfer of heat between the inside and outside is significantly reduced. As a result, double glazing helps keep a house warm in colder months and prevents excess heat from entering during warmer months.
One of the main benefits of installing double glazing is its ability to effectively block out noise. By adding an extra layer of glass, it serves as a shield against external sounds, resulting in a quiet and tranquil environment in your home. This is particularly advantageous for individuals living near busy streets or noisy neighbors.
In addition to its added layer of glass, double glazing boasts advanced locks that offer extra security and peace of mind, distinguishing it from single glazed alternatives.
Transform your home with the magic of double glazing. From a range of styles and finishes, you can effortlessly achieve the desired appearance for your property.
Adding double glazing to a home can significantly boost its value and make it a more attractive option for potential buyers. The energy-efficient windows and doors that come with this feature offer many benefits.
Buying double glazing offers a variety of benefits, including enhanced energy efficiency, reduced noise pollution, better security, attractive visual appeal, and the possibility of boosting property value. This investment offers both immediate and long-lasting advantages.
Choose between fixing or getting a new one!
The decision to repair or replace your double glazing will depend on various factors, such as the age of the windows, extent of damage, and your financial situation.
For those who have recently gotten double glazed windows and are dealing with minor issues like a cracked handle or loose hinge, repairing instead of replacing is the more cost-effective choice. Getting professional help can effectively solve these small problems without having to replace the entire window.
If signs of wear and tear, like condensation or drafts, are present in your double glazed windows, it may be worth considering replacements. Outdated windows could lead to higher heating costs due to inadequate energy efficiency.
If the glass cannot be fixed, it must be replaced to ensure safety.
To achieve the best results, it is recommended to consult with skilled St Albans experts who specialize in repairing double glazing. They are able to evaluate your existing windows and offer a budget-friendly solution that will ensure long-term effectiveness.
Various options for repairing double glazing
When it comes to double glazing repairs, seal decay is a common problem in the areas surrounding windows and doors. As time goes on, these seals can break down, allowing air or moisture to enter your home and reduce its energy efficiency.
Upon discovering any broken or damaged glass in your home, prompt action is crucial. Such damage could be the result of an accident or normal wear and tear. Promptly addressing the matter is essential to ensure the safety of your home and its occupants.
Occasionally, it may be required to change faulty locks on your double glazed windows and doors. The presence of dysfunctional locks not only compromises the safety of your home, but it can also diminish the efficiency of your double glazing setup.
Over time, hinges may undergo wear and tear or sustain damage, hindering the smooth operation of doors and windows. By fixing or swapping them out, you can guarantee an effortless opening and closing motion, as well as a strong seal.
Noticing misty double glazed windows with moisture trapped inside suggests that the seal could be faulty. It is advisable to seek help from a professional repair company to resolve this problem.
Getting acquainted with the process of dealing with double glazing repairs can help you quickly identify issues and seek out dependable solutions from reputable St Albans businesses that specialize in this area.
Choosing a double glazing repair service provider
When selecting a double glazing repair company, ensure they possess the necessary qualifications and expertise. Look for a reputable organization renowned for their outstanding service and specialized knowledge in this area.
When researching the company, it is important to review feedback from past customers to gain insight into their track record of customer satisfaction. A dependable company will generally have positive reviews from satisfied customers.
When considering a repair company, it's important to consider both the cost and quality of their services. It's practical to gather quotes from different businesses to find a budget-friendly option that meets high-quality standards.
Ensure that the repair service provider provides a warranty for their work, indicating both responsibility and the ability to address any potential issues after completion of the service.
When selecting a repair service, make sure they prioritize customer satisfaction and have a team that is not only accommodating but also well-informed. It's crucial that they can address all of your inquiries and offer valuable assistance throughout the project.
By taking these elements into account when choosing a double glazing repair company, you can make a knowledgeable choice and receive top-quality window repairs.
Why Choose St Albans Window and Door Repairs!
For dependable window and door repairs in the St Albans area, trust the professionals at St Albans Window and Door Repairs. Our team is equipped with the expertise to efficiently handle any repair job. We take pride in our competitive rates and top-quality work, ensuring your satisfaction. Choose us as your first choice for reliable repair services.
St Albans Window and Door Repairs have established a strong reputation in the industry, offering unparalleled solutions for double-glazed windows and doors specifically in the St Albans region. With extensive expertise and experience, they are the ideal choice for fulfilling any repair requirements.
Here at St Albans Window and Door Repairs, we are experts in dealing with various types of doors and windows. Our team is highly trained to handle any problems that may arise with your uPVC doors, aluminium windows, or window glass. We are also equipped to address issues with double glazed units, including misted panes.
There are numerous advantages of installing double glazing for homeowners. Beyond its ability to increase energy efficiency by retaining warmth, it also reduces external sounds and improves security. Additionally, these windows boast exceptional durability and are highly resistant to potential intruders.
Having a good understanding of when to handle problems with your double glazing is essential. When in doubt, seek advice from St Albans Window and Door Repairs, the trusted authority on whether smaller issues, like loose handles or hinges, can be fixed or if a replacement is necessary for more extensive damage.
The specific double glazing repairs needed can vary depending on the issue. These could include resealing any gaps between glass panes, replacing broken locks or damaged parts, fixing panels and handling condensation issues in sealed units.
Choosing St Albans Window and Door Repairs for your double glazing repairs is a smart decision. Before finalizing your choice, make sure to thoroughly consider their expertise, client feedback, and service warranties. These factors guarantee exceptional workmanship and overall satisfaction.
When it comes to addressing issues with your double glazed units, St Albans Window and Door Repairs is the preferred option. Their top-quality customer service ensures that any problems with your windows or doors will be promptly resolved.
Overview of our services
In conclusion, it is clear that prioritizing a healthy lifestyle has numerous advantages and should not be disregarded. Maintaining a balanced diet and regular exercise are essential for promoting overall wellness. Being conscious of one's choices in regards to personal health is vital for achieving optimal well-being.
For any issues with windows and doors in St Albans, rely on the expertise of St Albans Window and Door Repairs. Our knowledgeable team specializes in uPVC doors, aluminium windows, glass repair, and misty double glazing repairs. Rest assured that our experienced staff will deliver exceptional service you can count on.
For the best protection and value for your property, choose St Albans Window and Door Repairs. Their highly skilled team can quickly address any issues to ensure top-quality results at affordable prices.
The obvious advantages of double glazing include energy savings, enhanced sound insulation, and a higher property value. To ensure these benefits remain intact, it is essential to promptly contact St Albans Window and Door Repairs for any maintenance or replacement services, avoiding potential future expenses.
At St Albans Window and Door Repairs, we possess the necessary expertise to handle a variety of double glazing repairs. Our services range from repairing broken locks or handles to replacing faulty seals or hinges, as well as resolving condensation issues between panes.
Selecting St Albans Window and Door Repairs is a wise decision for double glazing repairs, considering their remarkable level of skill. Their superior solutions are customized to fulfill the individual requirements of each customer.
Ensure the security, comfort, and energy efficiency of your home is not compromised by faulty windows and doors. Trust St Albans Window and Door Repairs to be your go-to for all double glazing needs. Count on their prompt service and exceptional craftsmanship to successfully tackle any job.
Out and about in St Albans
St Albans, located in the picturesque county of Hertfordshire, is a city steeped in rich history and cultural significance. Boasting an impressive Roman heritage, St Albans captivates visitors with its well-preserved remnants of ancient times. The centerpiece of this charming town is undoubtedly the magnificent St Albans Cathedral, an architectural masterpiece that dates back over 1,700 years.
As one wanders through the narrow cobbled streets lined with quaint shops and eateries, it becomes evident that St Albans effortlessly blends its historical roots with modern-day charm. This bustling city also offers a vibrant arts scene, featuring numerous galleries and theaters showcasing local talent alongside internationally acclaimed performances. With its excellent transport links to London and surrounding areas, St Albans has become a sought-after residential destination for professionals seeking both tranquility and convenience.
Its thriving economy boasts a diverse range of job opportunities across various industries – from finance to technology – making it an ideal location for career growth. Whether exploring its storied past or immersing oneself in the dynamic present-day atmosphere, there is no denying that St Albans remains an enchanting place where history seamlessly intertwines with contemporary allure
We cover the AL1 to AL4 postcodes and also provide boarding up services for those who have the misfortune of having their property damaged by the weather, burglary or have had their home vandalised.
To view our full range of services, click on the links opposite. If you wish to speak to us you can either call on 01727 881658 or fill out the enquiry form opposite
We also cover Hitchin
 
St Albans Window and Door Repairs
North Orbital Commercial Park
Napsbury Lane
St Albans
AL1 1XB
Tel: 01727 881658
Open 24 Hours