Double Glazing Repairs near Stevenage – Window Repair – uPVC Repairs
01438 289011
Welcome to Stevenage Repair my Windows and Doors, the premier destination for all your double glazing repair requirements in and around Stevenage. Our team of experts is highly proficient in providing comprehensive solutions for uPVC doors, aluminium windows, and misty double glazing. Rest assured, we have the knowledge and skills to effectively meet all your repair needs.
A little about Stevenage Repair my Windows and Doors
At Stevenage Repair my Windows and Doors, we guarantee precise and proficient double glazing repairs thanks to our extensive experience. As the go-to professionals in Stevenage, we are proud to serve as your trusted local experts.
Count on our engineers for their vast knowledge and expertise in fixing double glazing. They have all the necessary tools to tackle any issue, whether it be faulty locks, shattered glass, or damaged frames. Rest assured that with their extensive resources and skills, they will handle the task efficiently.
At our company, we recognize the significance of both secure and energy-efficient windows and doors. That is why we are dedicated to enhancing the repair process and providing outstanding service, all without disrupting your daily activities. You can trust us not only to resolve any issues but also to ensure that your windows and doors continue to function at their best.
We value your satisfaction greatly and are committed to providing an exceptional experience. Our team is always available to address any questions you may have, and we promise transparent pricing to prevent unexpected charges.
Count on Stevenage Repair my Windows and Doors for all your double glazing repair needs. We are dedicated to providing top-quality craftsmanship and unparalleled customer service, making us the best choice. Don't wait any longer, reach out to us today!
Double Glazing Repairs
Regular maintenance of your double glazed windows is crucial for ensuring the proper function and security of your property. Failing to do so may result in problems like condensation, draughts, or shattered glass, which can greatly impact insulation and jeopardize the safety of your home.
Double glazed windows commonly experience fogging or misting due to moisture buildup between the panes. This can cause a cloudy appearance and should be promptly addressed by repairing the seal in order to maintain the windows' aesthetic appeal.
Regular maintenance and repairs are crucial to the upkeep of double glazed windows, especially those composed of uPVC. Acting promptly can significantly contribute to extending their lifespan and maintaining their peak functionality.
Consider repairing your aluminium windows if they are no longer functioning correctly or creating drafts.
When seeking a double glazing repair expert in Stevenage, it's crucial to take into account their competence, dependability, and client reviews. It's wise to thoroughly research and locate a reliable team with the skills to handle various problems and deliver exceptional service at an affordable cost.
In order to avoid expensive repairs down the line, it is essential to maintain your double glazing correctly. In the event of any damage, it is crucial to immediately seek assistance from professionals such as Stevenage Repair my Windows and Doors. Do not overlook common problems like condensation and draughts, as they can result in major issues if ignored.
With the aid of a reliable double glazing repair company in Stevenage, you can improve the energy efficiency and security of your home.
Window Repair
Stevenage Repair my Windows and Doors prides itself on offering superior services for all your window repair requirements. Our experienced team excels at restoring windows to their full potential, exceeding expectations with unmatched excellence and reliability on every project. Trust us to provide top-quality solutions for your window repair needs.
Our comprehensive approach tackles all of your window repair needs. Utilizing our vast expertise, we are capable of handling any task by providing personalized solutions to address your unique issues.
At Stevenage Repair my Windows and Doors, we take pride in providing outstanding customer service. Our team of specialists employs superior materials and cutting-edge techniques to improve the quality of your windows and boost energy efficiency. You can rest assured that the end result will be truly exceptional.
As a premier company in the window repair industry, we take great pride in our efficient service and exceptional workmanship. Allow us to showcase our unwavering commitment to providing top-quality results.
uPVC Window Repairs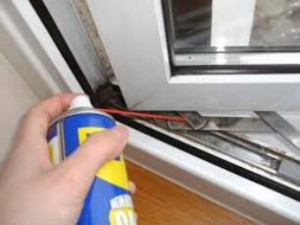 At Stevenage Repair my Windows and Doors, our team has a wealth of knowledge in uPVC window maintenance. With years of practical experience under their belt, our engineers possess the expertise to guarantee optimal performance for your windows.
At our company, we recognize the importance of a safe and comfortable living or working space. That's why our team is committed to swiftly and efficiently addressing any issues with uPVC windows. Our experienced engineers possess the expertise and equipment necessary to handle problems such as malfunctioning hinges, handles, air or water leaks.
Our company prides itself on delivering exceptional customer service. We provide dependable assessments, clear pricing choices, and personalized remedies. Let us take care of your uPVC window repair needs – we always strive to surpass your expectations.
Aluminium Window Repairs
Opting for aluminium windows is a popular choice among homeowners, thanks to their enduring strength and alluring aesthetics. It's vital to promptly address any issues that may arise in order to uphold the safety and efficiency of your home.
Regular utilization of aluminium windows can cause them to experience wear and tear, potentially leading to harm or flaws as time passes. Therefore, it is imperative to ensure that the handles, hinges, and locking mechanisms receive proper repair or replacement in order to maintain their functionality. Remembering this is critical for achieving top performance.
Over time, it is typical for aluminium windows to experience seal failure, leading to air leakage and decreased energy efficiency as the seals deteriorate. Luckily, a professional repair service provides a convenient solution to address this problem and return your windows to their optimal performance.
Should there be a significant accumulation of moisture on your aluminium window panes, it could indicate a problem with the double glazing unit. This can occur due to a damaged seal, resulting in condensation. Fortunately, there are solutions available to fix or replace cloudy double glazing and potentially restore your window to its original condition.
When searching for an expert to repair your aluminum windows in Stevenage, ensure that they have the required skills and access to top-quality materials for a swift and effective service.
Keep your aluminum windows in top-quality shape with expert servicing. Our prompt help will address any concerns, preserving the attractive appearance, safety, and energy efficiency of your residence.
Door Repair
At Stevenage Repair my Windows and Doors, our dedication to exceptional door repair services is unwavering. With extensive experience and expertise, our team excels in rejuvenating doors for both residential and commercial properties, showcasing our unwavering commitment to excellence.
Our skilled engineers conduct a thorough evaluation of each door to determine the most effective solutions for addressing any issues. Whether it be small concerns like a squeaky hinge or loose handle, or larger problems such as a cracked frame or shattered glass panel, our competent team is well-prepared to handle any task at hand.
Using state-of-the-art technology and premium materials, our team ensures that your door is installed to meet your specific needs, ensuring its long-lasting durability.
At Stevenage Repair my Windows and Doors, we are committed to providing customer satisfaction through precision craftsmanship, timely delivery, and reliability. Our dedication to professional integrity ensures exceptional results for every door renovation project we undertake.
uPVC Door Repairs
Ensuring the upkeep of uPVC doors is vital for both safeguarding your home and minimizing energy expenses. It is advised to promptly attend to any necessary repairs in order to avoid further harm or potential risks.
Encountering problems with an uneven uPVC door can pose a variety of obstacles. It may result in issues with closing and create opportunities for drafts and noise to enter. To effectively resolve these issues and guarantee a safe seal and better insulation at home, it is strongly advised to enlist the assistance of a trustworthy repair company.
In the event that uPVC doors are compromised by damaged locks or handles, swift action is essential. These components can deteriorate over time, putting your home in jeopardy. To protect your property and maintain the door's appearance, timely repairs or replacements are necessary.
It is crucial to promptly address any cracks or damage to uPVC material in order to avoid potential future problems.
Should any issues arise with your uPVC door, timely action is imperative. Allow the capable experts at Stevenage Repair my Windows and Doors to handle the upkeep and keep it operating smoothly. Don't hesitate to contact them for a swift resolution.
Aluminium Door Repairs
At Stevenage Repair my Windows and Doors, our utmost concern is delivering exceptional solutions for your aluminium door repairs. Our team of highly trained engineers possess the necessary expertise and know-how to handle a variety of issues, spanning from minor fixes to complete replacements.
Acknowledging the importance of a strong and inviting entrance for both residential and commercial settings, our goal is to provide top-quality security solutions. Our experts carefully examine all aspects of the entryway, remedying issues such as warped doors, damaged frames, or faulty hardware.
At our establishment, we are committed to delivering precise Aluminum Door Repair using cutting-edge equipment and techniques. Our dedication to excellence guarantees that each job is carried out to the highest standard, providing our clients with top-quality service every time.
Window Glass Replacement
During a double glazing inspection, homeowners may discover that their window glass requires replacement. This could be because of extensive exposure to harsh weather conditions or an unexpected event, which may have caused cracks, chips, or complete breakage.
Having a cracked window in your home can have adverse effects. Apart from diminishing the overall appearance, it also presents safety risks and decreases energy efficiency. Hence, it is vital to promptly address any glass issues.
Replacing broken window glass requires exactness and precise measurements. This process involves taking out the damaged pane and inserting a new one in its position.
At Stevenage Repair my Windows and Doors, we specialize in offering long-lasting and energy-efficient options to glass for uPVC and aluminium frames. Our team of professionals ensures remarkable results for all your requirements.
If your double-glazed windows sustain damage, it is highly advised to take immediate action. Our team is fully equipped to assist you in such situations. With our expertise, we will assess the issue and provide a reliable solution customized to your specific needs.
Efficiently replacing the glass on your windows offers a multitude of advantages. Not only can it improve their insulation and reduce noise, but it also enhances safety and adds value to your property.
Rest easy knowing your home is both comfortable and secure. Let Stevenage Repair my Windows and Doors handle any concerns with broken windows, providing top-quality window replacement services and outstanding double glazing repairs.
Misted Double Glazing Repairs
It is not unusual to come across misty or cloudy double glazed windows, which typically indicate that the double glazing has become misted.
Over time, the seals on your windows may deteriorate, resulting in moisture being stuck between the panes. This can impact both the visual appeal and the energy efficiency of your windows.
Thankfully, there are experts equipped with the expertise to detect and resolve issues with sealed units. As a result, replacing the entire window due to cloudy double glazing is no longer necessary.
The replacement of the glass pane can improve visibility and insulation, while effectively sealing to prevent condensation.
When choosing a repair company for cloudy double glazing, it is essential to trust in their services. That's why Stevenage Repair my Windows and Doors stands out – our team of skilled professionals only work with high-quality materials and provide a reliable guarantee.
Make a proactive move to guarantee optimal performance of your double-glazed windows. Experience enhanced energy efficiency and unimpeded views. Don't allow a cloudy window to put a damper on your day – handle the matter promptly!
Double glazing offers a multitude of advantages.
Double glazing, a popular choice among homeowners, offers numerous advantages. Its main benefit lies in its ability to improve energy efficiency by utilizing two layers of glass and insulating gas. This effectively minimizes the transfer of heat between a house's inside and outside. As a result, homes stay warm during cooler months and remain cool during warmer ones.
The extra pane of glass used in double glazing has a significant benefit of decreasing noise levels. It serves as a shield against outside noises, creating a tranquil atmosphere inside your home. This is particularly advantageous for those living in busy areas or alongside noisy neighbors.
Along with its added glass, double glazing also features advanced locking mechanisms for improved security and peace of mind. This quality sets it apart from single glazed alternatives.
Choosing double glazing can completely transform the appearance of your home. With a wide variety of styles and finishes to choose from, achieving your desired aesthetic is effortless.
By incorporating double glazing, a property's value can significantly increase, making it a desirable option for potential buyers. Additionally, the presence of energy-efficient windows and doors can offer numerous benefits.
Opting for double glazing brings numerous benefits. These span from enhanced energy efficiency and reduced noise disturbances to heightened security, attractive aesthetics, and the potential for increased property value. Ultimately, it proves to be a wise investment in both the short and long run.
Repair or replace!
When selecting the perfect option for your double glazing, it is crucial to take into account various elements such as the window's age, any preexisting damage, and your financial situation.
For those who have newly installed double glazed windows and are facing minor issues such as a damaged handle or loose hinge, opting for repairs is the more budget-friendly solution. Enlisting the help of a professional can effectively resolve these minor concerns instead of having to replace the entire window.
If your double glazed windows are experiencing issues such as condensation or drafts, it may be worth considering an upgrade. Keep in mind that outdated window installations can result in increased heating expenses due to reduced energy efficiency.
If repairing the glass is not possible, it must be replaced to ensure safety.
To achieve the best outcome, it is recommended to consult skilled specialists in Stevenage who are experienced in fixing double glazed windows. They will conduct a thorough evaluation of your windows and offer a cost-effective plan for maintaining their efficiency over time.
Solutions for repairing double glazed windows.
When it comes to double glazing repairs, seal decay is a common problem for both windows and doors. As the seals deteriorate, they can reduce the energy efficiency of your home by letting in air or moisture.
Should you discover any broken or damaged glass in your home, prompt attention is crucial. This may occur due to an unforeseen accident or gradual wear and tear. Acting quickly is vital to safeguard the well-being of both your household and belongings.
There may come a time when replacing faulty locks is necessary for your double glazed windows and doors. Not only can they compromise the safety of your home, but they can also impact the functionality of your double glazing system.
The functioning of doors and windows may be hindered by regular wear and tear or damage to the hinges. To ensure smooth operation and effective sealing, it is crucial to attend to any repairs or replacements needed.
Noticing misty double glazed windows can suggest a failure in the sealant. Seeking help from a repair expert is the most efficient way to resolve this problem.
Acquiring knowledge about the procedure for managing double glazing repairs can assist you in quickly identifying issues and seeking assistance from trusted establishments in Stevenage that specialize in this area.
Which double glazing repairs company?
When selecting a double glazing repair company, it is vital to verify their qualifications and expertise in the required repairs. Look for a well-known organization recognized for their exceptional service and specialized understanding in this area.
Conducting a thorough research on the company is crucial, which involves checking reviews and testimonials from previous customers. A reliable company should have a solid history of satisfying their clients, as indicated by predominantly positive feedback.
When considering a repair company, it's important to consider both the cost and quality of their services. Obtaining quotes from several companies can help you find an affordable and dependable option.
It is essential to confirm that the repair service provider offers a warranty. This serves as proof of their accountability and competence in handling any post-service issues that may come up.
When selecting a repair service, customer satisfaction should be the top priority. The team should not only be well-informed but also accommodating. They must be equipped to handle all concerns and offer expert support throughout the project.
Ensure you receive a satisfying double glazing repair service by considering these factors when making your decision.
Why Choose Stevenage Repair my Windows and Doors!
When in need of window and door repairs, trust the experts at Stevenage Repair my Windows and Doors. Our experienced team offers cost-effective solutions with a focus on delivering excellent results. We take great pride in our dedication to providing top-quality repairs, making us the trusted choice for dependable services.
Stevenage Repair my Windows and Doors is a trusted name in the market, offering unbeatable services for repairing double-glazed windows and doors in the local area. Their wealth of expertise and established reputation make them the ideal choice for all your repair requirements.
At Stevenage Repair my Windows and Doors, our dedicated team of specialists is highly experienced in addressing a variety of concerns related to uPVC doors, aluminium windows, and window glass. Equipped with advanced training and state-of-the-art equipment, we are fully equipped to handle any obstacles that may arise with double glazed units, including cloudy panes.
There are multiple advantages for homeowners in installing double glazing. Apart from enhancing energy efficiency by minimizing heat loss, it also diminishes noise and improves security. Additionally, these windows are extremely durable and can resist attempts of intrusion by potential burglars.
It is essential to be aware of when to address problems with your double glazing. To determine if small issues such as loose handles and hinges can be repaired, or if more significant damage calls for a replacement, seek advice from the reputable experts at Stevenage Repair my Windows and Doors.
Different types of repairs may be needed for double glazing, depending on the issue at hand. These could include sealing gaps between panes, replacing malfunctioning locks or damaged components, repairing shattered panels, and dealing with condensation in sealed units.
When considering your double glazing repair needs, choosing Stevenage Repair my Windows and Doors is a prudent choice. It is important to consider factors such as their expertise, customer feedback, and service guarantees before making a decision. These elements ensure top-quality workmanship and satisfaction overall.
Stevenage Repair my Windows and Doors is your dependable source for any issues with your double glazed units. Their exceptional customer service ensures effective solutions for both windows and doors.
Summary of Services Offered by Stevenage Repair my Windows and Doors
To summarize, prioritizing a healthy lifestyle brings about numerous advantages and should not be underestimated. Proper nutrition plays a vital role in promoting general wellness, as does regular exercise. Attaining an optimal state of health involves thoughtful contemplation of individual health decisions and overall well-being.
When faced with issues regarding your windows and doors in Stevenage, trust in the expertise of Stevenage Repair my Windows and Doors. Our team is highly knowledgeable in uPVC doors, aluminium windows, glass repair, and misty double glazing repairs. Count on receiving top-quality service from our seasoned professionals.
For optimal safeguarding and cost-effectiveness of your property, consider choosing Stevenage Repair my Windows and Doors. Their skilled staff is capable of quickly identifying and fixing any issues, with reasonable rates and a dedication to exceptional workmanship.
Opting for double glazing comes with a multitude of advantages such as enhanced energy efficiency, better insulation from noise, and a boost in property worth. For this reason, it is essential to remain attentive and timely seek assistance from Stevenage Repair my Windows and Doors for upkeep or replacement choices to prevent potential costs in the future.
At Stevenage Repair my Windows and Doors, we have the tools to tackle various double glazing issues. Our range of services includes repairing broken locks, handles, seals, and hinges, and addressing condensation between panes.
Choosing Stevenage Repair my Windows and Doors is a smart decision for double glazing repairs, as they possess significant expertise in the field. Their unmatched capabilities allow them to provide customized solutions that meet the specific requirements of each individual client with excellent quality.
Ensure the safety, comfort, and energy efficiency of your home is not compromised by defective windows and doors. Choose Stevenage Repair my Windows and Doors for all your double glazing requirements. Their prompt solutions and superior craftsmanship will effectively address any job at hand.
In and around Stevenage
Stevenage, located in Hertfordshire, is a vibrant and thriving town that seamlessly blends rich history with modern amenities. As one of the first post-war new towns in the United Kingdom, Stevenage offers a unique glimpse into urban planning from the mid-20th century. Its design revolves around a centralized pedestrianized shopping area known as the Town Centre, making it an ideal destination for shoppers looking to explore a diverse range of high street stores and boutique shops.
Additionally, Stevenage boasts excellent transport links including direct train services to London King's Cross Station in under 30 minutes, making it an attractive choice for commuters seeking both convenience and affordability. The town's commitment to education is evident through its well-regarded schools and award-winning college which provides comprehensive academic and vocational courses catering to students of all ages.
Furthermore, sports enthusiasts can indulge their passion at various recreational facilities such as athletics tracks, swimming pools, golf clubs or by exploring numerous parks scattered throughout Stevenage's picturesque landscape. With its progressive approach to urban development paired with an array of leisure activities on offer, Stevenage remains an appealing destination for residents and visitors alike.
We cover the SG1 and SG2 postcodes and also provide boarding up services for those who have the misfortune of having their property damaged by the weather, burglary or have had their home vandalised.
To view our full range of services, click on the links opposite. If you wish to speak to us you can either call on 01438 289011 or fill out the enquiry form opposite
We also cover Ware and other areas in Hertfordshire
Stevenage Repair my Windows and Doors
Stevenage Enterprise Centre
Orchard Road
Stevenage
SG1 3HH
TEL: 01438 289011
Opening Hours
Mon 08:00 – 18:00
Tuesday 08:00 – 18:00
Wednesday 08:00 – 18:00
Thursday 08:00 – 18:00
Friday 08:00 – 18:00
Saturday 09:00 – 15:00
Sunday – Closed