Double Glazing Repairs near Stockport – Window Glass Replacement
0161 470 1778
Welcome to Stockport Window and Door Repairs – your definitive source for all double glazing repair needs in the Stockport area and beyond! Our experienced technicians can assist you with uPVC doors, aluminium windows or misty double glazing. Let us be your go-to for all of your repair needs!
A Little About Stockport Window and Door Repairs
With expertise and years of experience, Stockport Window and Door Repairs will ensure your double glazing repairs are accurate and professionally done. We are proud to be the local experts in Stockport.
Our engineers have full understanding, expertise and ability to repair double glazing – dealing with any problem that may arise. From a faulty lock to broken glass or worn frames, they have the necessary resources and skills required for the job.
We understand how crucial it is that your windows and doors provide you with safety and energy savings. Our team is dedicated to making the repair process easy by providing excellent service with minimal disruption to your life. Not only will we resolve the problem, but we'll also ensure that all of your windows and doors are performing optimally.
Ensuring your satisfaction is our top priority. We promise to deliver an extraordinary experience and respond quickly to your inquiries. Additionally, our costs are transparent so there will be no unexpected expenses.
Trust Stockport Window and Door Repairs as your double glazing repair provider. We guarantee outstanding craftsmanship and devoted customer service – don't delay, get in touch with us today!
Double Glazing Repairs
Repairing double glazing is essential to maintain both performance and security. Without attention, the window units can suffer from condensation in the middle of the panes, draughts or even cracked glass. These problems really disrupt insulation and put your property at risk.
In many households, fogging or misting of double glazed windows is a common issue. This is caused by moisture seeping between the window panes, resulting in a hazy look. Not only does this diminish the aesthetical value of the windows, but also implies that the seal should be tended to quickly.
Occasional maintenance and repairs can be needed for double glazing, especially uPVC doors. Taking prompt action can help maintain them at their best and increase their longevity.
If aluminium windows are difficult to move or are allowing drafts in, repairing them should be the next step.
When searching for a double glazing repair specialist in and around Stockport, it is wise to consider their experience, trustworthiness as well as their customer reviews. Do your research and find a seasoned team that can tackle a variety of problems while still offering an excellent service at an appealing rate.
Proper maintenance is essential to stopping the need for expensive repairs down the line. Any signs of harm on your double glazing must be dealt with immediately by experts like Stockport Window and Door Repairs. Don't let condensation and draughts escalate since they may cause major issues.
By engaging a professional double glazing repair company near Stockport, you can improve your home's energy efficiency, as well as guaranteeing its security.
Window Repair
At Stockport Window and Door Repairs, we commit to delivering first-rate window repair service. Our proficient team possess a wealth of knowledge when it comes to reviving windows to their best functionality. We strive to surpass expectations in each job, guaranteeing excellent quality and dependability.
We are the ideal option to address any window troubles. Taking a comprehensive approach, we will evaluate the issue and craft solutions that best suit your needs. Our extensive experience makes us capable of tackling any window repair project.
At Stockport Window and Door Repairs, offering outstanding customer service is our focus. Our team of professionals draw on the highest quality materials and modern strategies to bring your windows up to top condition, and improve energy efficiency in the process. Rest assured that the resultant look is always nothing short of remarkable.
Our fast service and superior workmanship has earned us our esteemed status as window repair industry leaders. Let us showcase our commitment to excellence.
uPVC Window Repairs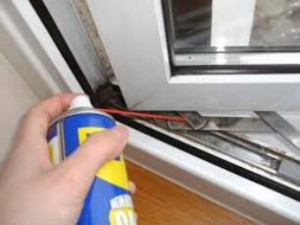 At Stockport Window and Door Repairs, our engineers have a comprehensive understanding of uPVC window maintenance. They are highly-skilled in making sure your windows are working correctly, due to the extensive experience they have gained over time.
We recognize how important it is to have a safe, comfortable home or workplace and that's why we provide fast and efficient solutions to any uPVC window issues. Our professionals possess the necessary expertise and equipment to repair broken hinges, handles, draughts and leaks.
We are thrilled to deliver top-notch customer service with dependable assessments, clear pricing alternatives and tailored solutions. Let us take responsibility for all of your uPVC window repair needs, as we constantly strive to go beyond what is expected.
Aluminium Window Repairs
Aluminium windows are a top pick with homeowners, offering strong durability and a great look. To ensure the safety and efficiency of your home, it's important to act quickly if any problems arise.
Due to normal wear and tear, it is likely that aluminium windows may develop damage or defects. To ensure they work properly, handles, hinges and locking mechanisms must be fixed or substituted when necessary. Being mindful of this is key for efficient operation.
Seal failure over time is a common issue that may be faced with aluminium windows. As seals degrade, they can lead to air leaks and a decline in energy efficiency. Fortunately, an experienced repair service can restore them, so your windows are once again running as good as new.
If you notice excess moisture around the panes of your aluminium window, it could point to a problem with the double glazing unit. There might be a breach in the seal allowing condensation to form. Fortunately, fogged double glazing repairs are available and may be able to restore your window either through repair or replacement.
If you're located near Stockport and need an aluminium window repair specialist, be sure they have the skillset for the job. Additionally, make sure they provide a timely service with quality parts for fixing the issue.
To keep your aluminium windows looking good, secure, and energy-efficient, get expert servicing. This will take care of any problems promptly and make sure your home is comfortable.
Door Repair
At Stockport Window and Door Repairs, we are very proud of our superior door repair services. With our extensive experience and highly skilled team, we specialize in reviving the appearance and function of doors for both residential and commercial use.
Our engineers carefully examine each door, determining the best approach to fixing it based on its current state. From slight issues like a squeaking hinge or slack handle to more significant scenarios like a broken frame or shattered glass panel, no task is too daunting for our experienced personnel.
Our professionals use the latest industry-standard tools and the highest quality components to ensure your door is installed to your exact requirements, while also guaranteeing its longevity.
At Stockport Window and Door Repairs, we guarantee customer satisfaction through our commitment to precision craftsmanship, timeliness and reliability. You can count on us to deliver exceptional results for every job: professional integrity is a priority with every door renovation we undertake.
uPVC Door Repairs
It is of the utmost importance to ensure that uPVC doors are maintained well, both for the protection of the home and the preservation of energy costs. Taking early action to any required fixes is advisable as it can avert further damage or unsafe circumstances.
Uneven uPVC doors can create a whole host of difficulties. Shutting the door might become arduous, while there may be cracks letting in draughts and noises. Seeking help from an experienced repair service should take care of any problems, enabling the door to close snugly and boosting insulation for your home.
uPVC doors can become unsafe if their locks and handles are compromised. Eventually, these components may wear down, putting your home at peril; consequently, it's important to replace or fix them for both your security and so that the door looks its best.
It is essential that any cracks or damage to uPVC material are urgently attended to, to prevent the risk of future problems.
If you're having any issues with your uPVC door, it's important to act fast. Stockport Window and Door Repairs are experienced repair professionals that can help keep your door functioning at its best. Contact them for quick resolution.
Aluminium Door Repairs
We are privileged to be Stockport Window and Door Repairs, offering supreme Aluminium Door Repair services. Our experienced engineers possess the necessary aptitude and experience to tackle all types of aluminium door issues, from minor repairs to major replacements.
We understand the importance of making sure both residential and commercial properties have a strong entrance. This not only achieves safety, but also enhances its appearance. In our professional approach to this process, we inspect different areas for problems such as warped doors, damaged frames and faulty hardware.
We make sure to use the most advanced tools and techniques in order to do Aluminum Door Repair with accuracy, providing dependable outcomes. We always ensure top-notch quality work, guaranteeing you receive only the highest caliber of service.
Window Glass Replacement
When assessing double glazing repairs, homeowners may discover they need to replace their window glass. This could be due to being subjected to the environment for an extended period of time or some kind of accident, making their windows split, chipped or even totally shattered.
A broken window can diminish the charm of your home, compromise its safety and reduce its energy efficiency. It is thus essential to act promptly when managing glass issues.
Replacing window glass requires a careful hand and accurate measurements. This job entails taking out the broken pane and replacing it with a new one.
At Stockport Window and Door Repairs, we are experienced in replacing glass in both uPVC and aluminium frames with strong, energy-efficient materials. Our skilled team will provide you with excellent results.
If you spot any harm done to your double-glazed windows, act quickly and contact us for professional help. Our team will assess the issue and provide a reliable solution that suits your requirements.
Investing in window glass replacement quickly is beneficial as it revitalizes the purpose of windows, offers insulation to your residence, minimizes noise pollution, heightens safety, and raises its worth.
Don't let your residence become uncomfortable or unsafe due to broken windows. Let Stockport Window and Door Repairs take care of you with their outstanding window replacement services that involve the finest quality double glazing repair.
Misted Double Glazing Repairs
Double glazed windows often suffer from fogging or condensation, which is an indication of misted double glazing.
The seals around your windows can break down over time, resulting in moisture being able to enter and become trapped between the panes of glass. This not only affects the aesthetics of your windows, but also their insulation and energy efficiency capacity.
Fortunately, professionals are available to identify and resolve issues with sealed units, avoiding the need to replace the whole window in the case of misted double glazing repairs.
The glass pane can be replaced to improve clarity and insulation. Sealing is also used to prevent condensation build-up.
Choosing a misted double glazing repair firm should be done with faith. Stockport Window and Door Repairs has the perfect solution, being equipped with experienced experts and providing only leading-quality materials, along with a reliable guarantee.
Act now to ensure your double-glazed windows are working as they should and reap the benefits, such as improved energy efficiency and clear views. Don't let a misty window get you down – take action to make it right!
The benefits of double glazing
Double glazing is a widely popular choice among homeowners, due to the many advantages it offers. Enhanced energy efficiency is one of its key features; two panes of glass separated by an insulating gas significantly reduces heat transfer between inside and outside, so as to keep a house warm during colder months, as well as prevent external heat from entering during warmer ones.
Double glazing can provide an invaluable benefit of soundproofing. An extra pane of glass serves as a shield from outside noise, giving you that much needed quiet and tranquility in your home. If you're living close to noisy streets or obtrusive neighbors, this can be incredibly useful.
Double glazing offers improved security and peace of mind in comparison to its single layered counterparts. As well as having two glass panes, many models come equipped with sophisticated locks for added protection.
Double glazing can give your home a total makeover. There's an array of styles and finishes available, making it easy to create the perfect look for your property.
Double glazing can significantly increase a home's value, making it a more attractive option for potential buyers. Its energy-efficient windows and doors can be a major benefit.
Investing in double glazing offers many advantages, including improved energy efficiency, reduced noise levels, enhanced security, appealing aesthetics and potential increase in property value. There are immediate benefits to be reaped as well as long-term gains.
When to repair or replace your double glazing
Determining the best option between double glazing repairs or full replacement depends on a few factors such as age of the windows, extent of damage and your financial situation.
If your double glazed windows are newly installed and only present minor issues, such as a cracked handle or loose hinge, it is much more cost-effective to have them repaired rather than replaced. Professional help can quickly sort out these small dilemmas, instead of having to replace the window completely.
If your double glazed windows are displaying wear and tear, such as condensation or drafts, it may be time to invest in replacements. An older window setup could be costing more on your heating bills due to its poor energy-efficiency.
If you observe breaks or fragments in the glass that cannot be easily repaired, replacing it is an absolute requirement for safety purposes.
To get the best results, it is recommended to consult with experienced double glazing repair experts in Stockport. They can accurately evaluate your existing windows and offer an affordable option that will have lasting success.
The different types of double glazing repairs
When it comes to double glazing repairs, one common problem is the decay of seals around windows or doors. As time passes, these seals can weaken and allow air or moisture to enter your home, reducing its energy efficiency.
If there is any broken or damaged glass in your home, you need to take action right away. This could be due to an accident or just normal wear and tear. It is essential to address the situation quickly for both your home's security and the wellbeing of those living there.
Occasionally, you might find it necessary to replace faulty locks on your double glazed windows and doors. Poorly functioning locks can not only create a security risk, but also diminish the efficacy of your double glazing system.
Hinges may suffer from wear or damage, hindering the successful operation of doors and windows. Restoring or replacing them guarantees a fluid motion when opening and closing, as well as forming a tight seal.
Misted double glazing with condensation forming in between the panes is a sign that the sealant is not effective. A professional repair service should be consulted to resolve this problem.
Getting to know how to tackle double glazing repairs can help you identify issues quickly and source effective solutions from dependable Stockport-based businesses who specialize in them.
How to choose a double glazing repair company
When selecting a double glazing repair business, it's important to ensure they are qualified and experienced in the relevant repairs. Look for an organization well-known for their high-quality service and experienced in this particular area.
When researching the company, have a look at reviews and testimonials from previous customers to get an insight into how successful they are in meeting customer satisfaction. A trustworthy company ought to have mostly positive feedback from delighted customers.
When considering a repair company, price and quality are two important factors to consider. Comparing quotes between businesses is sensible, as it enables you to opt for the most cost-effective choice without compromising on quality.
Be sure that the repair service provider provides some kind of warranty for their work, to make sure they take responsibility for their services and have the ability to deal with any problems that may arise after the job is finished.
Make sure that you select a repair service that possesses expertise in customer service and an experienced team that is both accommodating and informed. They should be able to respond to any queries you have and supply you with beneficial support while the job is in progress.
By taking into account these aspects while picking a double glazing repair service, you will be able to make an educated choice and get superior window repairs.
Why Stockport Window and Door Repairs
If you're looking for a reliable company to take care of your window and door repair needs, then Stockport Window and Door Repairs should be your first choice. We are the trusted professionals in the local area when it comes to repairing windows and doors. Our team can handle all of your repair requirements quickly and effectively. We offer professional workmanship at competitive rates, guaranteeing you satisfaction with our services.
Stockport Window and Door Repairs have firmly established their position in the industry, offering unparalleled repair services for double-glazed windows and doors around Stockport. With expertise and longevity, they are the ideal choice for resolving repair issues.
Stockport Window and Door Repairs specialise in resolving difficulties related to uPVC doors, aluminium windows and window glass. Their experienced staff have the skills required to deal with any issue you may have with double glazed units, including misty panes.
Double glazing offers homeowners a variety of perks, from greater energy efficiency by stemming heat loss, to reducing noise levels and enhancing security. These windows are also highly resilient to attempted break-ins.
It is vital to know when your double glazing needs attention. Stockport Window and Door Repairs are the specialists to call for advice on whether minor problems, like a loose handle or hinge, should be fixed or if greater damage necessitates a new installation.
Different double glazing repairs may be required, depending on the issue. These could include resealing gaps between glass panes, replacing faulty locks or parts, reglazing broken panels and addressing condensation-related problems within sealed units.
Choosing Stockport Window and Door Repairs for double glazing repair is an astute decision. Before committing, explore their expertise, testimonials and guarantees associated with their services. These factors will guarantee excellent workmanship and absolute satisfaction.
Stockport Window and Door Repairs are the ideal option for resolving your double glazed unit issues. Their customer service is superb, meaning you can be sure that your window or door problems will be sorted!
Conclusion
In conclusion, it is clear that healthy living has numerous advantages and should not be taken for granted. A balanced diet is essential for a person to remain healthy, as well as regular exercise. To lead a healthy lifestyle, one must make sure they are conscious of the choices they make when it comes to their health and well-being.
For all your window and door issues near Stockport, Stockport Window and Door Repairs is the go-to team. Highly experienced in uPVC doors, aluminium windows, glass repair and misty double glazing repairs, you can be sure you'll receive expert service.
It's essential to secure your property and get the best value for money, so you should choose Stockport Window and Door Repairs. Their experienced specialists have the knowledge to diagnose any issues quickly, ensuring they offer competitive prices without sacrificing quality.
The advantages of double glazing are evident, from conserving energy to boosting sound insulation and raising your home's value. Consequently, it is imperative to be aware when maintenance or substitution is necessary and contact Stockport Window and Door Repairs quickly to prevent more costly measures in the future.
When dealing with double glazing repairs, Stockport Window and Door Repairs have all the necessary skills to solve any problem. We can mend broken locks or handles, replace faulty seals or hinges and even eliminate condensation between panes.
It's wise to pick Stockport Window and Door Repairs to perform double glazing repairs as their skill is second to none. Their outstanding services are designed to cater for all of their customers' specific requirements.
Ensure that the security, comfort and energy efficiency of your home are not compromised due to faulty windows or doors. Stockport Window and Door Repairs is a great option for all of your double glazing requirements; you can trust their swift service and superior craftsmanship to get the job done properly.
A little bit about Stockport
Stockport, located in Greater Manchester, is a thriving town renowned for its rich history and vibrant atmosphere. As one explores Stockport, the first thing that captures attention is its picturesque landscape adorned with stunning architecture and scenic views.
The iconic Stockport Viaduct stands tall as an engineering marvel, serving as a testament to the town's industrial heritage. This grand structure not only adds to the visual appeal of Stockport but also serves as a vital transportation hub connecting various parts of Greater Manchester effortlessly.
Moving through the bustling streets of Stockport, one encounters an array of charming independent shops and local businesses that contribute to the town's unique character. From traditional family-run establishments to trendy boutiques and cozy cafes tucked away in hidden corners, there is always something new waiting to be discovered in this dynamic town.
Additionally, Stockport offers an abundance of cultural attractions such as museums and art galleries that provide insight into its past while showcasing contemporary artistic expressions.
Furthermore, nature enthusiasts are spoilt for choice with numerous parks and green spaces scattered throughout Stockport offering tranquil escapes from urban life. Whether it's exploring historical landmarks or indulging in retail therapy or simply enjoying the beauty of nature – Stockport has something for everyone within its vibrant boundaries.
We cover the SK1, SK2, SK3, SK4, SK5, SK6, SK7, SK8 and SK12 postcodes. We also provide boarding up services for those who have the misfortune of having their property damaged by the weather, burglary or have had their home vandalised.
To view our full range of services, click on the links opposite. If you wish to speak to us you can either call on 0161 470 1778 or fill out the enquiry form opposite.
Stockport Window and Door Repairs
Dale House
Tivot Dale
Stockport
SK1 1TA
TEL: 0161 470 1778
Opening Hours
Mon 08:00 – 18:00
Tuesday 08:00 – 18:00
Wednesday 08:00 – 18:00
Thursday 08:00 – 18:00
Friday 08:00 – 18:00
Saturday 09:00 – 15:00
Sunday – Closed