Double Glazing Repairs near Sutton – Window Repair – Glass Repair
020 8787 5886
At Sutton Window and Door Repairs, our aim is to meet all of your double glazing needs. Our reliable staff takes pride in providing top-quality repair services not only in Sutton, but also in the neighboring areas. No matter the issue you are facing with uPVC doors, aluminium windows, or hazy double glazing, our skilled engineers are ready to help.
A Little About Sutton Window and Door Repairs
Sutton Window and Door Repairs is the premier choice for top-quality and precise repairs to your double glazing. With a highly skilled team boasting extensive experience in the industry, we are dedicated to delivering exceptional service.
Our team of engineers is highly knowledgeable and skilled in maintaining double glazing. Equipped with all the necessary tools and abilities, they are fully equipped to tackle any possible issues, such as lock malfunctions, broken panes, or worn frames.
At our company, we value the significance of secure and energy-efficient windows and doors. Our team is committed to promptly addressing any issues you may have, reducing any inconvenience on your part. This enables us to efficiently enhance the performance of your windows and doors in a timely manner.
Ensuring your satisfaction is our foremost concern. You can anticipate a noteworthy and proficient handling of all inquiries. Furthermore, our pricing will be clearly communicated to avoid any unforeseen surprises.
Let Sutton Window and Door Repairs take care of your double glazing repair needs with our unwavering dedication to accuracy and unparalleled customer service. Reach out to us now!
Double Glazing Repairs
Ensuring the proper upkeep of your double glazing is essential for both its performance and security. Neglecting maintenance can result in several concerns such as condensation, drafts, or damage to the glass in the window units. These issues can significantly decrease insulation and leave your home susceptible to potential hazards.
It is a common occurrence for double glazed windows to encounter fogging and misting, caused by moisture entering the space between the panes. This leads to a hazy appearance that not only impacts the windows' visual appeal but also serves as a reminder to promptly attend to any problems with the seal.
It is imperative to regularly maintain all double glazed units, with particular attention given to uPVC doors. Prompt attention can prolong their optimal functionality and overall longevity.
In the event that aluminum windows are obstructing movement or causing drafts, it would be most sensible to have them repaired.
Individuals living in Sutton and its neighboring regions should conduct thorough research when considering double glazing repair services. It is crucial to evaluate their skills, reputation in the field, and reviews from past customers to guarantee high-quality work at a reasonable cost. Opting for a skilled and versatile team is key in achieving satisfactory outcomes.
To prevent expensive repairs down the line, it is essential to properly maintain your double glazed window. If any signs of damage are noticed, seeking assistance from professionals, such as Sutton Window and Door Repairs, is recommended. Remain vigilant for potential concerns like condensation or draughts that may escalate and lead to major issues.
Located in the Sutton area, this business offers specialized services for double glazing that not only promote energy efficiency but also enhance security for your home.
Window Repair
At Sutton Window and Door Repairs, we pride ourselves on consistently exceeding expectations and delivering dependable work. We are confident in our ability to provide top-quality repairs in every project we undertake.
As experts in handling window-related issues, we are equipped to offer the ideal solution for whatever difficulties you encounter. Through a thorough assessment, we will identify the best approach based on your specific needs. With our extensive knowledge and skills, we can efficiently carry out all necessary repairs with assurance.
At Sutton Window and Door Repairs, customer satisfaction is our top priority. Our team of experts uses premium materials and state-of-the-art methods to enhance the look and performance of your windows. You can rely on us for exceptional outcomes.
Our firm dedication to top-quality standards is evident in our exceptional service and unparalleled workmanship, establishing us as pioneers in the window repair sector.
uPVC Window Repairs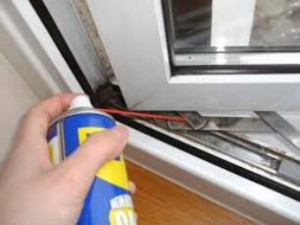 At Sutton Window and Door Repairs, our engineers possess comprehensive understanding and proficiency in uPVC window maintenance. With years of hands-on experience, they guarantee exceptional upkeep for your windows.
At our establishment, creating a safe and welcoming environment is our utmost concern. Our team of experts is readily available to promptly and efficiently address any issues related to uPVC windows. With their specialized tools and expertise, they are equipped to effectively resolve problems such as malfunctioning hinges, handles, or leaks.
Be assured of our unwavering commitment to exceptional customer service. We guarantee reliable assessments, transparent pricing options, and customized solutions. Leave your uPVC window repair needs in our hands and anticipate surpassing results that will exceed your expectations.
Aluminium Window Repairs
Aluminium windows are a common preference for homeowners because of their durable and modern appearance. Timely resolution of any potential problems is key in ensuring the ongoing maintenance of safety and efficiency.
It is crucial to regularly maintain the handles, hinges, and locks of your aluminium windows in order to prevent any potential harm or flaws. Properly caring for your windows will ensure that they perform at their best.
Over time, aluminium windows may experience seal failure, resulting in air leaks and decreased energy efficiency. Thankfully, there are trustworthy repair services available to restore your windows to their highest level of performance.
Dampness on an aluminium window could indicate an issue with the double glazing. This can be attributed to a weakened seal that leads to condensation buildup. Thankfully, there are several remedies available to address foggy double glazing and revive your window, such as repair or replacement alternatives.
When looking for an expert in fixing aluminium windows, make sure they possess the necessary skills and are capable of delivering a prompt and outstanding solution with the use of high-quality materials.
To achieve the perfect appearance, protection, and energy-saving capabilities of your aluminium windows, it is essential to entrust repairs to a competent professional. This will effectively resolve any issues and uphold proper temperature regulation in your home.
Door Repair
At Sutton Window and Door Repairs, our dedication to top-quality door repair services is unwavering. With a team well-versed in this field and with ample experience, we are the ideal option for elevating the appearance and efficiency of your residential or commercial doors.
Our team of experienced engineers conducts thorough inspections on every door, taking into account its overall condition to determine the best course of action for repairs. From fixing a small issue such as a squeaky hinge to dealing with larger problems like structural damage or a shattered glass panel, our team is capable and confident in tackling any task at hand.
With the help of advanced tools and top-quality materials, our skilled professionals guarantee an impeccable door installation that is tailored to your individual requirements and designed for long-lasting durability.
At Sutton Window and Door Repairs, we are committed to providing exceptional workmanship, prompt responses, and dependable outcomes. Our dedication to delivering top-quality results is evident in our satisfied clientele. Throughout each door redecorating project, we uphold a high level of professionalism, ensuring flawless service.
uPVC Door Repairs
It's crucial to take good care of uPVC doors to protect your home and save energy. Being proactive about maintenance can prevent any potential risks or problems.
uPVC doors can present a range of issues, such as difficulties with operation and potential disturbances from noise or drafts. To effectively address these concerns, it is recommended to seek assistance from a reputable repair service. Doing so will not only improve the functionality of your door, but also enhance the insulation of your home.
Failing to maintain your uPVC door locks and handles can put your home's security at risk. Regular use can lead to damage, leaving your house susceptible to potential dangers. To protect the safety and appearance of your household, it is crucial to promptly address any problems with these components by either repairing or replacing them.
Timely attention to any fissures or weakening of uPVC material is imperative to avoid potential complications down the line.
For a swift solution to issues with your uPVC door, rely on Sutton Window and Door Repairs. Their team of experienced experts is dedicated to promptly restoring its functionality. Contact them now for immediate assistance.
Aluminium Door Repairs
At Sutton Window and Door Repairs, our skilled team of engineers has the expertise to efficiently address any complications with your aluminium doors. With extensive training and experience, we assure you of top-quality repair solutions for both minor repairs and complete replacements.
Our company prioritizes both security and aesthetics when designing entrances for residential and commercial properties. Our professional process involves a thorough assessment to identify potential problems, such as misaligned doors, compromised frames, or faulty hardware.
At our company, we pride ourselves on using advanced methods and tools to repair aluminum doors with precision. Our commitment to maintaining high standards for every project guarantees that you will receive exceptional service.
Window Glass Replacement
When homeowners are contemplating double glazing repair, it is also important for them to consider the option of replacing the window glass. This could be required as a result of natural wear and tear or any type of damage, including cracks, chips, or breakage.
The presence of a shattered window can greatly affect the appeal, security, and usability of your home. Therefore, it is essential to promptly address any glass-related problems that may occur.
When replacing window glass, it is crucial to be precise. This involves removing the damaged pane and then installing a new one.
Sutton Window and Door Repairs prides ourselves on our team of specialized experts who excel in glass replacement for both uPVC and aluminium frames. Our top priority is to utilize environmentally-friendly and long-lasting options, ensuring exceptional results for every replacement service we offer.
In the event of any damage to your double-glazed windows, we are here to help. Our team of experts will assess the issue and provide a customized solution tailored to your specific needs.
Replacing your window glass promptly offers a multitude of benefits. It not only restores functionality and improves insulation, but it also reduces noise pollution in your home, enhances security, and elevates the value of your property.
Avoid the risk of an unwelcoming or vulnerable home caused by damaged windows by entrusting Sutton Window and Door Repairs to address the issue for you!
Misted Double Glazing Repairs
The presence of fogging or condensation on double glazed windows is a clear indication of misted glass.
Over time, the seals on your windows can deteriorate, allowing moisture to seep in and become trapped between the panes. This not only impacts the look of your windows, but also hinders their insulation and energy-saving abilities.
Luckily, experts possess the ability to both detect and fix problems with sealed units, eliminating the need to replace entire windows in the case of foggy double glazing.
There are various ways to modify a double glazed unit, such as enhancing its insulation and implementing sealing methods to prevent moisture buildup.
For a reliable misted double glazing repair service, turn to Sutton Window and Door Repairs. Our extensive know-how and use of top-quality materials ensure dependability and peace of mind.
Stop hesitating and say farewell to foggy glass. Ensure your double-glazed windows are performing at peak efficiency. Let them help you save energy and enjoy clear views. Don't miss out on these advantages any longer!
The benefits of double glazing
Double glazing has gained popularity among homeowners due to its numerous benefits, particularly in terms of energy efficiency. This technique entails placing an insulating gas layer between two glass sheets to reduce heat transfer and provide efficient insulation. The end result is a cozy living area that remains warm in the colder months and cool during the summer.
By installing double glazing, one can create a strong barrier against external noises, making it an ideal solution for those residing in busy areas or next to loud neighbors. This ultimately leads to a serene and calm living space.
In addition to providing advanced security and a heightened sense of comfort, double-glazed windows typically include state-of-the-art locking mechanisms for added protection.
Enhance the appearance of your home with a variety of double glazing options. Explore a wide range of designs and materials to find the perfect fit for your family's needs.
Incorporating double glazing into a home can significantly increase its value, making it an even more appealing choice for potential buyers. In addition, its energy efficiency only adds to its appeal.
By installing double glazed windows, you can reap a variety of benefits for your home. Not only do they improve energy efficiency and security, but they also significantly reduce noise penetration. Moreover, the sleek frames add a touch of elegance to your house and could potentially increase its value in the long run. And the best part? You can bask in these advantageous features immediately!
When to repair or replace your double glazing
Choosing between repairing or replacing your double glazing can be a challenging decision, as it involves weighing several factors. These may include the age of the windows, existing damages, energy efficiency, and the potential for a style upgrade.
Consider the windows' age, condition, and your financial situation before choosing between repairing or replacing your double glazing.
If your newly fitted double glazed windows experience any minor problems, such as a damaged handle or loose hinge, choosing to repair them rather than replace them would be a more cost-effective choice. A skilled professional can easily fix these small issues without requiring you to buy a replacement window.
Should you notice any signs of damage on your double glazed windows, such as excess moisture or air leaks, it may be prudent to consider replacing them. Utilizing an outdated window system can result in higher heating expenses due to its insufficient energy efficiency.
It is crucial to replace any damaged glass, such as chips or cracks, to ensure safety.
By seeking the expertise of reputable Sutton professionals who specialize in double glazing upkeep, you can achieve durable outcomes while also reducing expenses through efficient solutions. Their competence allows for a thorough evaluation of your windows, guaranteeing optimal results.
he different types of double glazing repairs
A variety of services are available for the restoration of double glazing to meet different requirements. These services encompass tasks such as remedying cracks, installing new locks or hinges, and repairing seals.
Over time, the seals on your double glazed windows and doors may deteriorate, allowing air and moisture to enter your home. This can result in a decrease in energy efficiency.
Promptly addressing any broken glass in your home is crucial for the safety and well-being of all residents, whether it is due to an accident or natural wear and tear.
Periodically, it is important to switch out defective locks on double glazed doors and windows. This is crucial not only for maintaining security, but also for maximizing the performance of your double glazing.
Defective hinges on doors and windows can hinder their functionality. Addressing this issue by replacing or fixing them will ensure effortless opening and closing, as well as a secure seal.
In the event that you observe condensation forming between the panes of misted double glazing, it may suggest an issue with the sealant. For effective solutions, it is advised to seek assistance from a reputable repair service.
Acquiring expertise in double glazing repairs can assist with swift problem detection and the selection of reliable Sutton-based companies that provide suitable solutions.
How to choose a double glazing repair company
When selecting a business for double glazing repairs, be sure to confirm their expertise. Look for a trusted company with a proven history of providing exceptional service and proficiency in this particular area.
When conducting company research, it's helpful to analyze feedback from past patrons as this offers insight into their satisfaction levels. A reputable organization should typically have favorable customer reviews.
When looking for a repair company, it's vital to consider both cost and quality. To strike the perfect balance, obtain quotes from multiple businesses. This will help you find the most budget-friendly option without compromising on the quality of work.
When contacting the repair service, inquire about their warranty to ensure prompt resolution of any post-service issues.
It is essential to select a repair company that prioritizes top-quality customer service. Moreover, their staff should possess extensive expertise and flexibility. They must be capable of addressing any inquiries you may have and offering valuable support throughout the project.
With these factors in mind, you can confidently select a double glazing repair company that offers superior services for your windows.
Why Sutton Window and Door Repairs
Select Sutton Window and Door Repairs for dependable maintenance of your windows and doors. Our skilled staff will promptly tend to all your requirements, delivering exceptional solutions at an affordable cost to guarantee utmost contentment.
Sutton Window and Door Repairs has earned a reputable standing in the community for their vast knowledge and proficiency. They are renowned as the go-to option for all repairs of double-glazed windows and doors, thanks to their unparalleled services.
At Sutton Window and Door Repairs, our team consists of highly qualified experts who are well-versed in handling a variety of uPVC door, aluminium window, glass pane, and double glazed unit issues. They also have great expertise in resolving fogged windows. We take immense pride in our knowledgeable and proficient team.
Double glazing provides numerous benefits for homeowners. With enhanced energy efficiency, it helps retain heat and reduce noise. Additionally, it adds an extra layer of protection against potential intruders.
It is crucial to determine the right moment to tackle any problems with your double glazing in order to preserve its state. For dependable help, turn to Sutton Window and Door Repairs for expert guidance on whether a loose handle or hinge can be remedied or requires a complete replacement.
Various techniques can be employed to fix double glazed windows, depending on the specific issue. These alternatives involve sealing any gaps between the panes, replacing locks or components, repairing damaged panels, and addressing concerns with moisture buildup in sealed units.
Choosing Sutton Window and Door Repairs for your double glazing needs is a smart move. Before making your decision, it is essential to assess their expertise, customer feedback, and job warranties. Be assured that this will result in excellent results and your utmost satisfaction as our valued client.
At Sutton Window & Door Repairs, we stand behind our double glazed units. Our dedication to customer satisfaction guarantees prompt and efficient resolutions for any window or door concerns you may have.
Overview of our services
In general, it is crucial to acknowledge the significance of maintaining a healthy lifestyle. This includes adhering to a well-rounded diet and engaging in consistent physical activity. Taking initiative and purposely placing importance on one's health are key factors in attaining peak physical wellness.
Count on the experts at Sutton Window and Door Repairs for any concerns you may have with your windows or doors in Sutton. They are well-versed in uPVC doors, aluminium windows, glass repairs, and misty double glazing repairs, guaranteeing exceptional service on every occasion.
Safety and affordability are our top concerns at Sutton Window and Door Repairs. Our team of experts is committed to identifying issues accurately and providing reasonable rates, all while maintaining high quality standards.
Considering the numerous benefits of double glazing such as improved energy efficiency, noise reduction, and increased property value, it is vital to acknowledge the importance of maintenance and potential replacement. As a result, we strongly advise contacting Sutton Window and Door Repairs promptly to avoid any unforeseen expenses in the future.
At Sutton Window and Door Repairs, our expertise lies in solving a range of double glazing issues. These may include fixing broken locks or handles, replacing worn seals or hinges, and resolving condensation problems between panes. Our team is equipped to effectively handle any concern that may arise.
As the premier option for double glazing repairs, Sutton Window and Door Repairs provides tailored solutions to accommodate the individual requirements of each customer. Rest assured that every service guarantees exceptional workmanship.
Improve the safety, comfort, and energy efficiency of your home with Sutton Window and Door Repairs. Their outstanding double glazing options and unmatched industry expertise ensure exceptional results.
In and around Sutton
Sutton, situated in the heart of Greater London, stands as a vibrant and thriving town that harmoniously blends urban convenience with suburban tranquility. Boasting a rich history dating back to the Roman era, Sutton is an area steeped in heritage and character. The town's picturesque landscape showcases an array of green spaces and parks, providing residents with ample opportunities for relaxation amidst nature's embrace.
With its well-connected transport links, including excellent rail services and major road networks, Sutton serves as a gateway to both central London and other parts of Surrey. This strategic location makes it an ideal choice for commuters seeking easy access to employment opportunities while enjoying a peaceful lifestyle away from the hustle and bustle of city life.
As one explores Sutton's bustling high street adorned with charming shops and boutiques or savors culinary delights at its diverse range of eateries offering cuisines from around the world,it becomes evident that this town is not only infused with history but also boasts a contemporary vibrancy that caters to modern-day needs. Furthermore, Sutton fosters a strong sense of community spirit through its numerous cultural events such as festivals celebrating art, music, and local traditions – allowing residents to come together in celebration of their shared identity.
From its reputable schools that prioritize education excellence to its state-of-the-art healthcare facilities ensuring residents' well-being remains paramount; Sutton encompasses all the necessary components required for both personal growth and fulfillment within a professional setting.Note: In order to provide accurate information about Sutton
We cover the SM1, SM2 and SM3 postcodes and also provide boarding up services for those who have the misfortune of having their property damaged by the weather, burglary or have had their home vandalised.
To view our full range of services, click on the links opposite. If you wish to speak to us you can either call on 020 8787 5886 or fill out the enquiry form opposite
We also cover Wallington
Sutton Window and Door Repairs
Kimpton Trade And Business Centre
Minden Road
Sutton
SM3 9PF
TEL: 020 8787 5886
Opening Hours
Mon 08:00 – 18:00
Tuesday 08:00 – 18:00
Wednesday 08:00 – 18:00
Thursday 08:00 – 18:00
Friday 08:00 – 18:00
Saturday 09:00 – 15:00
Sunday – Closed