Double Glazing Repairs near Swindon – Window Repair – Door Repair
01793 290959
We are pleased to welcome you as a valued client of Swindon Window and Door Repairs. As the leading provider of double glazing repairs in the Swindon area, our top priority is to fulfill your repair needs. Our team of highly skilled specialists has extensive experience in providing complete solutions for various services such as uPVC doors, aluminium windows, and misty double glazing. You can rely on our proficiency and effectiveness in addressing all your repair requirements.
A little about Swindon Window and Door Repairs
At Swindon Window and Door Repairs, we pride ourselves on offering superior double glazing repairs with unparalleled skill and speed. Our team of local experts has solidified our reputation as the go-to choice for repair solutions in Swindon. Rest assured, you can rely on us to consistently provide trustworthy and reliable service.
Our team of engineers has expertise in repairing double glazing. They come prepared with all necessary tools to handle a range of concerns, including malfunctioning locks, broken glass, and damaged frames. With ample resources and extensive knowledge, you can trust them to effectively resolve any problem that may arise.
At our company, we place great importance on ensuring the security and energy efficiency of your windows and doors. To this end, we continuously improve our repair process while providing high-quality service that does not disrupt your daily routine. You can rely on us to address any issues and keep your windows and doors functioning at their best.
At our company, your satisfaction is of utmost importance. Our goal is to provide an exceptional experience for you, and our team is always accessible for any questions or concerns. Furthermore, our transparent pricing policy guarantees no unexpected fees.
Swindon Window and Door Repairs is the ultimate solution for any double glazing repair services. Our dedication to providing top-quality workmanship and excellent customer support sets us apart as the leading choice. Don't hesitate – reach out to us today!
Double Glazing Repairs
Properly maintaining your double glazed windows is vital for optimal performance and the protection of your property. Failure to do so may result in problems such as condensation, drafts, or shattered panes, all of which can affect insulation and compromise the security of your home.
Fogging or misting between the panes of double glazed windows can cause them to appear cloudy. It is crucial to address any seal issues promptly in order to maintain their visual appeal.
It is crucial to regularly maintain your double glazed windows, especially those made of uPVC, in order to ensure their long-lasting durability and continued efficiency. In the event that any problems or drafts occur with your aluminum windows, repair may be needed.
When looking for a double glazing repair specialist in Swindon, expertise, reliability, and customer feedback are crucial factors to consider. It is wise to extensively investigate and locate a reputable team capable of handling various problems and delivering outstanding service at a reasonable cost.
To avoid expensive repairs down the line, it is crucial to adequately maintain your double glazing. If any damage does occur, turn to professionals such as Swindon Window and Door Repairs for assistance. Remember to also address common problems like condensation and draughts, as neglecting them may result in serious consequences.
By utilizing the expertise of a trustworthy double glazing repair company in Swindon, you can improve both the energy efficiency and security of your home at the same time.
Window Repair
At Swindon Window and Door Repairs, we are dedicated to offering top-quality services for all your window repair needs. Our team of experts consistently goes above and beyond, delivering unbeatable quality and reliability to restore windows to their former glory. You can rely on us to provide exceptional solutions that cater to all your window repair needs.
Our comprehensive approach offers successful remedies for your window repair requirements. With a wide range of skills, we are capable of handling any job and providing personalized solutions that cater to your indivi needs.
At Swindon Window and Door Repairs, our top priority is providing unparalleled customer service. We utilize premium materials and cutting-edge techniques to optimize window functionality and improve energy efficiency, resulting in remarkable outcomes.
As a top window repair company, our focus is on providing prompt and quality service. You can rely on our steadfast commitment to delivering exceptional results.
uPVC Window Repairs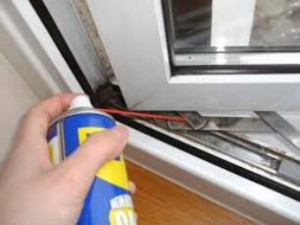 At Swindon Window and Door Repairs, our team of skilled professionals has extensive knowledge and practical expertise in uPVC window maintenance, allowing us to enhance the efficiency of your windows.
At our establishment, the well-being and satisfaction of both residents and employees is our top priority. As such, we are committed to swiftly and effectively addressing any concerns related to uPVC windows. Our team of experienced engineers has the expertise and resources to address various issues including hinges, handles, and air or water leakage.
At our organization, we prioritize providing exceptional customer service. This entails offering reliable assessments, transparent pricing choices, and personalized solutions. You can count on us to handle your uPVC window repair needs with confidence in our unwavering commitment to exceeding your expectations.
Aluminium Window Repairs
Because of their sturdy construction and appealing look, aluminium windows have become extremely popular among homeowners. It is crucial to promptly address any potential problems to ensure the continued safety and efficiency of your home.
Ensuring the proper upkeep of aluminium windows is essential in avoiding potential damage caused by wear and tear. Regularly examining the handles, hinges, and locking mechanisms is necessary, along with promptly addressing any concerns that may arise for optimal performance. By following these measures, the windows are guaranteed to function at their best.
Over time, the seals of aluminium windows can deteriorate, leading to both air leakage and decreased energy efficiency. Fortunately, there are experts who offer repair services to restore your windows back to their full potential.
If there is too much moisture on your aluminium window panes, it could indicate a problem with the double glazing unit. This may be due to a faulty seal. Thankfully, there are choices for fixing or exchanging misty double glazing, which may result in the return of your window to its original condition.
When looking for a professional in Swindon to fix your aluminum windows, it is crucial to ensure they have the necessary skills and access to top-quality materials for a prompt and effective repair.
Provide continuous maintenance for your aluminum windows with professional upkeep. Our team ensures prompt assistance for any concerns, preserving the appeal, safety, and energy efficiency of your home.
Door Repair
At Swindon Window and Door Repairs, our dedication lies in delivering exceptional repair services for doors. Utilizing our wide range of skills and knowledge, we specialize in fixing both domestic and commercial doors, with a constant aim to surpass industry norms.
Through comprehensive evaluations and thorough inspections of each door, our skilled engineers diligently devise effective solutions for all potential problems. Whether it is a simple fix, like a noisy hinge, or a complex issue such as a damaged frame or shattered glass panel, our expert team is fully capable of efficiently handling any challenges that may arise.
By utilizing the latest technology and premium materials, our team guarantees a customized installation process for your door, resulting in exceptional durability.
At Swindon Window and Door Repairs, our main focus is ensuring our clients are satisfied. We achieve this through careful craftsmanship, timely service, and dependable reliability. Our dedication to maintaining professional integrity assures exceptional outcomes for all door renovation projects.
uPVC Door Repairs
To ensure the safety and energy efficiency of your home, it is imperative to regularly maintain your uPVC doors. Timely repair of any issues that may arise can prevent potential damage or hazards.
When faced with an uPVC door that is misaligned, it can result in various problems. This could entail struggles when trying to securely shut the door, causing intrusive drafts and noise to disturb your home environment. To effectively tackle these issues and maintain adequate insulation, it is advisable to seek assistance from a reputable repair company.
Should your uPVC door face a potential threat from defective locks or handles, it is imperative to take prompt measures. With time, these components can wear out, jeopardizing the security of your residence. To protect your house and maintain the aesthetic appeal of your door, timely attention to any required fixes or replacements is vital.
It is imperative to promptly address any fractures or damage in uPVC material to prevent potential future issues.
Rely on the skilled professionals at Swindon Window and Door Repairs for ongoing upkeep of your uPVC door. Get in touch with us for swift assistance with any potential problems that may arise.
Aluminium Door Repairs
At Swindon Window and Door Repairs, we prioritize providing top-tier solutions for your aluminium door needs. Our team of skilled engineers is equipped with the necessary tools to handle a variety of issues, ranging from minor repairs to complete replacements.
At our company, we understand the importance of a warm and safe entrance for both residential and commercial properties. That's why we are committed to providing top-quality security solutions. Our thorough evaluation covers all aspects of the entryway, from misaligned doors to damaged frames and faulty hardware.
At our company, we are committed to achieving perfection in repairing aluminum doors by utilizing cutting-edge equipment and techniques. Our unwavering dedication to excellence guarantees that all projects meet the highest standards, consistently delivering exceptional service to our valued customers.
Window Glass Replacement
During a double glazing inspection, homeowners may discover the need for window glass replacement as a result of harsh weather or unforeseen incidents resulting in damage such as cracks, chips, or breakage.
Addressing a damaged window in your house can bring about various consequences. Aside from impacting the appearance of your home, it can also pose safety risks and reduce energy efficiency. As such, it is important to promptly handle any glass issues.
When faced with the task of replacing broken window glass, it is crucial to have precision and pay close attention to detail. This will involve removing the damaged pane and carefully installing a new one in its assigned location.
At Swindon Window and Door Repairs, we prioritize offering sustainable and long-lasting glass solutions for both uPVC and aluminium frames. Our experienced team is committed to providing exceptional outcomes that fully satisfy your requirements.
In the event of any damage to your double-glazed windows, timely action is crucial. With our team of skilled professionals, equipped with the necessary tools and expertise, we are here to assist you. We will thoroughly assess the issue and provide a reliable and personalized solution tailored to your specific needs.
Replacing your window glass with efficiency offers a range of benefits. Apart from improved insulation and decreased noise, it also enhances security and increases the value of your property.
Here at Swindon Window and Door Repairs, we are your reliable solution for all broken window problems. Our services encompass premium replacements and repairs for double glazing, ensuring top-quality quality.
Misted Double Glazing Repairs
Often, mist or blur can be observed in double glazed windows, indicating the potential presence of fogging within the glazing.
Over time, the seals on your windows may deteriorate, resulting in moisture building up between the panes. This can compromise both the appearance and energy efficiency of your windows.
Thankfully, there are experts who possess the required expertise and abilities to detect and resolve issues with sealed units. Therefore, when encountering misty double glazed windows, a full window replacement is no longer necessary.
Replacing the glass pane comes with a multitude of advantages, including enhanced visibility and insulation. Moreover, it forms a secure seal that hinders condensation.
When choosing a repair company for cloudy double glazing, trust plays a vital role. At Swindon Window and Door Repairs, we stand out in this aspect – our experienced engineers use high-quality materials and provide a reliable warranty.
Be proactive in keeping your double-glazed windows in top condition for optimal results. This will result in improved energy efficiency and clear views. Don't allow a misted window to ruin your day – take immediate action to address the problem.
Installing double glazing offers a wealth of advantages.
As a highly sought-after option for homeowners, double glazing boasts a range of appealing features. One notable benefit is its energy-saving capabilities, which are achieved by combining two glass layers and an insulating gas. This effectively minimizes the transfer of heat, keeping homes warm in the winter and cool in the summer.
The addition of an extra layer of glass in double glazing offers significant advantages in minimizing disruptive noise. By serving as a barrier, it effectively blocks out external sounds and creates a peaceful atmosphere. This feature is particularly beneficial for those living in bustling areas or near noisy neighbors.
In addition, the advanced locking mechanisms of double glazing distinguish it from single glazed options. These features not only ensure heightened security, but also promote a sense of tranquility and balance.
Selecting double glazing is a fantastic method to elevate the appearance of your home. With a wide range of designs and finishes to choose from, achieving your desired aesthetic has never been simpler.
The addition of double-glazed windows to a property can significantly increase its value and appeal to prospective buyers. Additionally, opting for energy-efficient windows and doors offers numerous benefits.
Opting for double glazing installation brings with it a multitude of benefits. It enhances energy efficiency, minimizes noise disturbance, improves security measures, adds to the overall aesthetic appeal, and has the potential to boost property value. Ultimately, it is a wise decision that yields positive outcomes both in the short term and in the future.
Is it preferable to fix or replace it?
When selecting the perfect choice for your double glazing, it is crucial to take into account multiple factors such as the age of the window, possible damage, and your budget.
For individoubles who have recently installed double glazed windows and are facing minor issues such as a faulty handle or loose hinge, opting for repairs instead of a complete replacement can be cost-efficient. Seeking assistance from a trained expert can effectively resolve these problems, minimizing the need for costly window replacements.
People dealing with issues like fogging or drafts from their double glazed windows could potentially see an improvement by upgrading. Keep in mind that outdated window setups can result in increased heating expenses due to their lack of energy efficiency. If repairing them is not an option, replacing them becomes a necessary precaution for safety reasons.
For best outcomes, it is recommended to consult with seasoned Swindon professionals who possess vast experience and knowledge in fixing double glazed windows. They will thoroughly evaluate your windows and suggest a cost-effective plan to maintain their efficiency in the future.
Possible solutions for repairing double glazed windows.
Taking care of seal deterioration is a common concern when maintaining double glazed fixtures, impacting both windows and doors. Unfortunately, this can lead to decreased energy efficiency in your home by permitting air or moisture to seep in.
Promptly responding to broken or damaged glass in your home is crucial, whether it occurs unexpectedly or gradoublely. Taking swift action is necessary to safeguard your belongings and residence.
At some point, it may become necessary to replace faulty locks on your double glazed windows and doors. Not only do they pose a threat to the security of your home, but they can also impede the efficiency of your double glazing.
Maintaining doors and windows is crucial for optimal performance and proper sealing. Over time, hinges may deteriorate or sustain damage, hindering their effectiveness. It is important to promptly attend to any necessary repairs or replacements to ensure smooth functioning.
Should you come across misty double glazed windows, this could signal problems with the sealant. It is advisable to consult a repair specialist for proper resolution of the situation.
A thorough comprehension of the process of fixing double glazed windows can assist you in quickly identifying any issues and contacting dependable Swindon-based companies that specialize in these services.
Which company one should I go for?
When selecting a double glazing repair company, it is crucial to verify their qualifications and expertise. Look for a reputable establishment known for their exceptional service and proficiency in this field.
Conducting comprehensive research on the company is crucial, which entails evaluating feedback and recommendations from previous clients. A reputable company should demonstrate a history of meeting their clients' needs, reflected in predominantly positive reviews.
When choosing a repair company, it's important to consider both the cost and quality of their service. Requesting estimates from multiple companies can assist in finding an affordable and reliable option.
It is vital to confirm the warranty of the repair service provider as it showcases their accountability and ability to handle any possible concerns after the service.
When assessing a repair service, it is essential to prioritize customer satisfaction by ensuring the team is knowledgeable and flexible enough to handle any issues and offer expert guidance throughout the project.
When deciding, be sure to carefully consider these factors to guarantee a successful double glazing repair.
What sets Swindon Window and Door Repairs apart from other companies in the industry?
Discover the unmatched quality and dependability of Swindon Window and Door Repairs! Our services outshine the rest, thanks to our exceptional expertise and mastery. Count on us for all your door and window repair requirements.
At Swindon Window and Door Repairs, we pride ourselves on offering dependable and affordable solutions for all of your window and door repair requirements. Our goal is to be the preferred option for reliable services, consistently delivering exceptional outcomes.
Known for our outstanding reputation and expertise, Swindon Window and Door Repairs is the top choice for unbeatable repair services for double-glazed windows and doors in the surrounding area. You can trust us to deliver the ideal solution for all your repair requirements, backed by our extensive knowledge and esteemed reputation in the industry.
At Swindon Window and Door Repairs, our expert staff are equipped to handle a variety of materials with their extensive training. From uPVC doors to aluminium windows and window glass, we can effectively address any issues with double glazed units thanks to our modern equipment and thorough training. This includes resolving problems such as misty panes.
Installing double glazing in your home brings various benefits. It enhances energy efficiency by minimizing heat loss and provides sound insulation and improved security. Moreover, the durability of these windows makes them highly impervious to break-in attempts from intruders.
It is important to be aware of when issues arise with your double-glazing that require attention. For assistance with repairing loose handles and hinges or evaluating the need for replacement due to more significant damage, rely on the reputable experts at Swindon Window and Door Repairs.
Maintaining double glazing may require a range of tasks, including fixing gaps between panes, replacing faulty locks or parts, repairing damaged panels, and managing condensation in sealed units.
When selecting a company for your double glazing repair needs, it is advisable to opt for Swindon Window and Door Repairs. Their expertise, client reviews, and service guarantees ensure top-quality skills and maximum satisfaction.
When it comes to any issues with your double glazed units, look no further than Swindon Window and Door Repairs. With our top-quality customer service, we guarantee efficient solutions for all your window and door needs.
Summary of Services Offered by Swindon Window and Door Repairs
At Swindon Window and Door Repairs, we prioritize your window and door needs. Our services cover installation, repair, and replacement for both residential and commercial properties. Our experienced team provides affordable custom designs to cater to our valued customers. We are dedicated to delivering top-quality work with optimal efficiency, minimizing any inconvenience for you. For all your window and door requirements, rely on Swindon Window and Door Repairs.
In summary, prioritizing a healthy lifestyle brings about multiple advantages that should not be overlooked. Nourishing the body with a balanced diet is crucial for improving overall health, just as incorporating regular exercise into one's daily routine. Optimal well-being can be achieved by carefully evaluating personal health decisions and overall condition.
For optimal protection and value for your property, we strongly advise seeking assistance from Swindon Window and Door Repairs. Their skilled team is well-equipped to address any concerns while offering affordable rates and a dedication to excellent craftsmanship.
Opting for double glazing offers numerous perks, such as enhanced energy efficiency, minimal noise disruption, and boosted property worth. To preserve these benefits, it's crucial to remain vigilant and seek assistance from Swindon Window and Door Repairs for upkeep or upgrades, preventing potential costs in the future.
Swindon Window and Door Repairs provides a diverse range of solutions to address your double glazing concerns. Our services cover issues with locks, handles, seals, and hinges, as well as the removal of condensation between panes. We are your go-to source for all repair needs.
Choosing Swindon Window and Door Repairs is a smart decision for all of your double glazing repair needs. Their extensive knowledge and years of experience allow them to provide individoubleized, top-quality solutions that cater to the specific needs of each customer.
Don't let subpar windows and doors compromise the safety, coziness, and efficiency of your home. Rely on Swindon Window and Door Repairs for all of your double glazing needs. Their expertise and superior workmanship can successfully handle any project.
In and around Swindon
Swindon, a vibrant town nestled in the heart of Wiltshire, stands as a testament to the power of urban regeneration and forward-thinking planning. With its rich industrial heritage dating back to the Victorian era, Swindon has seamlessly embraced modernity while preserving its historical charm. The town's bustling streets are adorned with contemporary architecture that effortlessly coexists alongside well-preserved landmarks such as the iconic Railway Village and Brunel's Great Western Railway Works.
As an economic powerhouse in southwest England, Swindon boasts a thriving business community supported by robust infrastructure and excellent connectivity. Renowned for its innovation in industries like automotive manufacturing, technology, and telecommunications, this dynamic hub attracts businesses from far and wide seeking an environment conducive to growth and collaboration. Beyond its commercial prowess lies a plethora of cultural experiences waiting to be explored – from art galleries showcasing local talent to captivating theatrical performances at venues like Wyvern Theatre.
Nature enthusiasts will find solace within Swindon's expansive green spaces including Lydiard Park or Coate Water Country Park offering respite amidst picturesque landscapes dotted with lakes and wildlife habitats. Moreover, residents benefit from outstanding educational facilities catering to all age groups; coupled with first-class healthcare services ensuring their wellbeing is always prioritized. Through strategic urban planning initiatives like transforming former railway land into innovative mixed-use developments such as Kimmerfields or regenerating derelict areas into vibrant communities like Wichelstowe;
We cover the SN1, SN2, SN3, SN4, SN5, SN6, SN25 and SN26 postcodes. We also provide boarding up services for those who have the misfortune of having their property damaged by the weather, burglary or have had their home vandalised.
To view our full range of services, click on the links opposite. If you wish to speak to us you can either call on 01793 290959 or fill out the enquiry form opposite
Swindon Window and Door Repairs
Westmead Industrial Estate
Westmead
Swindon
SN5 7YT
TEL: 01793 290959
Opening Hours
Mon 08:00 – 18:00
Tuesday 08:00 – 18:00
Wednesday 08:00 – 18:00
Thursday 08:00 – 18:00
Friday 08:00 – 18:00
Saturday 09:00 – 15:00
Sunday – Closed