Double Glazing Repairs near Walsall – Window Glass Replacement
01922 661850
Welcome to Walsall Window and Door Repairs – your one-stop destination for all double glazing repair services in the Walsall area and further! Whether you require assistance with uPVC doors that need attention, aluminium windows or foggy double glazing, our professionals are here to help.
A Little About Walsall Window and Door Repairs
Walsall Window and Door Repairs are proud to be the specialists when it comes to double glazing repairs in Walsall. With years of experience and our expertise, we guarantee accurate and professional repair services each time.
Our engineers are experts in double glazing repairs, capable of tackling any issue regardless of its size. Whether it's a small problem like a faulty lock or a more significant challenge such as broken glass or broken frames, we are well equipped and have the skills to complete the task.
We understand the vital role that your windows and doors have in keeping you protected, as well as helping you save on energy costs. To make the repair process swift and hassle-free, our team is committed to providing quality services with minimal impact on your daily activity. We make sure all windows and doors are functioning at their best, not only fixing the issue at hand.
Making sure you're happy is paramount to us. We are committed to delivering an exceptional experience, responding swiftly to your requests. Furthermore, our costs are clear so there won't be any unpleasant surprises.
When you choose Walsall Window and Door Repairs for your double glazing repair needs, you can have confidence in our outstanding craftsmanship and devoted customer service. Don't hesitate – contact us right away!
Double Glazing Repairs
Double glazing repairs should be carried out to ensure your windows continue to work effectively and at their best. Eventually, the units may suffer from condensation in the middle of the window panes, draughts or even cracked glass. This can adversely affect not only insulation but also security.
A common issue in many households is when double glazed windows begin to fog or mist up. This occurs due to moisture getting between the window panes, giving them a hazy look. Not only does this lessen the aesthetic appeal of your windows, but also suggests that the seal may need to be addressed without delay.
Occasional maintenance and repairs are often necessary for double glazing. uPVC doors are particularly prone to becoming misaligned or defective, but prompt action can help them remain in peak condition and lengthen their lifespan.
Conversely, if aluminium windows are hard to operate or let draughts in, they should be fixed.
In seeking a double glazing repair specialist in and around Walsall, it is beneficial to look into experience, reputation and customer feedback. Do your homework and identify an experienced firm that can handle a range of issues, while not compromising their levels of service at an attractive rate.
Regular maintenance is key to preventing the need for costly repairs in the future. Spotting any signs of damage on your double glazing should be met with immediate intervention from professionals like Walsall Window and Door Repairs. Neglecting condensation and draughts can lead to major problems, so don't let them out of control.
Investing in the services of a professional double glazing repair company near Walsall will enhance your home's energy efficiency and keep it secure.
Window Repair
At Walsall Window and Door Repairs, we are dedicated to providing you with the highest level of window repair service. Our skilled team has extensive experience in restoring your windows to their full, optimal performance. We strive for excellence in every job, offering unequalled quality and reliability.
Our expertise in window issues makes us the perfect choice to solve any problems. Using a comprehensive approach, we'll assess the issue and provide tailored solutions that meet your needs. Backed by our experience, we have what it takes to resolve any window repairs you may have.
At Walsall Window and Door Repairs, delivering excellent service is our top priority. We use high-grade materials and cutting-edge techniques to restore your windows to full working order, while also enhancing energy efficiency. With us, you can be sure of attractive outcomes that far surpass expectations.
We have earned our reputation as industry leaders in window repair services due to our fast response times and unparalleled craftsmanship. Let us demonstrate our devotion to excellence.
uPVC Window Repairs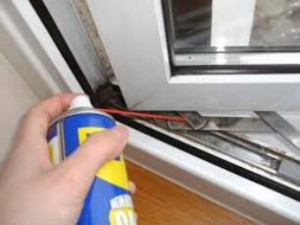 At Walsall Window and Door Repairs, our engineers possess a thorough understanding of uPVC window repair. We excel in ensuring your windows are running properly, honing our expertise through extensive experience in the field.
We understand the importance of having a secure and pleasant environment to live or work in, which is why we provide swift and efficient repair options for any difficulties you have with your uPVC windows. Our specialists have all the necessary tools and experience to take care of broken hinges, handles, draughts, and leaks.
We are delighted to provide excellent customer service with reliable appraisals, straightforward pricing choices and personalised solutions. Let us take care of all your uPVC window repair tasks, as we continually aim to exceed expectations.
Aluminium Window Repairs
Aluminium windows are a favourite option among homeowners, owing to their durability and aesthetically pleasing appearance. If you experience any issues with them, you should take prompt action in order to preserve the safety and efficiency of your home.
Damage or defects related to aluminium windows are not out of the ordinary. Handles, hinges, and locking mechanisms essential for their proper working must be repaired or changed as needed. It is important to be aware of this in order to ensure the windows function correctly.
Aluminium windows may suffer seal failure over time. As the seals around the glass panels degrade, energy efficiency is lost and drafts may form. A trustworthy repair service can replace the seals to ensure your windows are in perfect condition again.
If you find moisture between the panes of an aluminium window, it likely indicates there is an issue with the double glazing unit. This could be a breach in the seal permitting condensation to form. Fortunately, fogged double glazing repairs may be able to get the unit back into working order, either through repair or replacing.
If you're in or close to Walsall and require an aluminium window fix specialist, make sure they're experienced and provide a punctual service with superior parts for the repairs.
Ensure your aluminium windows remain efficient, secure and visually appealing for longer with expert servicing. This will take care of any issues quickly and keep your home cosy.
Door Repair
We at Walsall Window and Door Repairs take immense pride in our excellent door repair services. We have a wealth of experience and a highly adept team specializing in restoring doors to their fullest potential – both functionally and aesthetically – for homes and businesses alike.
Our engineers meticulously inspect every door, discerning the best way to repair it based on its condition. From minor issues like a creaking hinge or loose handle to substantial challenges such as a damaged frame or shattered glass panel, no job is too challenging for our expert staff.
We employ state-of-the-art tools and the highest quality components to ensure each door fixed by our professionals will not only meet your specifications but also remain resilient against the passing of time.
At Walsall Window and Door Repairs, we always strive to ensure customer satisfaction. Our reputation of precision craftsmanship, timeliness and reliability means you can trust us to provide outstanding results on all jobs. We promise professional integrity in every door renovation.
uPVC Door Repairs
It is vital that uPVC doors are kept in good condition, both for the safety of the home and to ensure energy bills remain low. It is wise to attend to any necessary attention as soon as possible to prevent further damage or dangerous situations.
Uneven uPVC doors can cause a range of issues. Opening and shutting the door might become cumbersome, whilst gaps may occur that let in cold air and sound. Obtaining help from a skilled repair service should ensure your problem is solved, letting the door to shut securely and giving greater insulation for your property.
uPVC doors may become problematic if their locks or handles are damaged. Over time, these components can degrade and pose a danger to the safety of your house; hence, restoring or replacing them is essential for both peace of mind and enhancing the appearance of the door.
It is crucial to act quickly at the sight of any cracks or damage on uPVC material to prevent possible further issues in the future.
Acting fast to resolve uPVC door repairs can help ensure they keep functioning optimally. For any matters that you may experience, contact Walsall Window and Door Repairs – an experienced repair service.
Aluminium Door Repairs
We are honoured to be Walsall Window and Door Repairs, delivering first-rate Aluminium Door Repair services. Our dramatically experienced engineers possess the required ability and expertise to handle all types of aluminium door problems, from minor repair jobs to comprehensive replacements.
We understand the importance of having a solid entrance for both residential and commercial properties, as it is essential for safety as well as boosting its aesthetic value. We start our professional process by inspecting to find any underlying issues, such as warped hinges, broken frames or malfunctioning hardware.
We employ sophisticated tools and techniques to conduct Aluminium Door Repairs with great precision, offering you dependable results. We guarantee superior quality work, ensuring you get the absolute best.
Window Glass Replacement
When evaluating double glazing repairs, householders may find they require window glass replacement. This can be caused by prolonged exposure to the elements or an accident, leaving windows fractured, chipped or even entirely broken.
A broken window can take away from the charm of your home, put its security at risk, and decrease its energy efficiency. Consequently, it's essential to take immediate action when dealing with glass issues.
Replacing window glass requires precision and skill to get a perfect fit that is properly sealed. This job involves removing the damaged pane and inserting the new one.
At Walsall Window and Door Repairs, our skillful team can manage the substitution of glass in both uPVC and aluminium frames. We supply materials that are robust and energy-efficient, delivering quality outcomes.
If you notice any damage to your double-glazed windows, don't wait – contact us for professional assistance. Our team will evaluate the severity and provide a reliable solution that meets your needs.
Investing in window glass replacement quickly can be advantageous as it reboots the role of windows, while also providing insulation for your property, reducing noise pollution, boosting security and increasing its value.
Don't let broken or damaged windows adversely affect the comfort and safety of your residence. You can trust Walsall Window and Door Repairs to provide you with superior double glazing repair services, including top-notch window glass replacement.
Misted Double Glazing Repairs
Double glazed windows often suffer from condensation or fogging, which is indicative of misted double glazing.
The seals around your windows can perish, letting moisture in and trapping it between the panes of glass. This not only affects the look of your windows but also their insulating and energy efficiency capabilities.
Fortunately, professionals are available to detect and fix any problems with sealed units, instead of having to replace the whole window, which is necessary for misted double glazing repairs.
Replacing the impacted glass pane usually restores clarity and boosts the window's insulation. To further hinder condensation build-up, sealing techniques are utilized.
When deciding on a misted double glazing repair firm, trust is paramount. Walsall Window and Door Repairs are an ideal choice – they have skilled specialists and only source the finest materials, while guaranteeing their services.
Act now to make sure your double-glazed windows are functioning properly and you can enjoy the advantages of having clear sight-lines and improved energy efficiency in your abode. Don't let a foggy window dampen your spirits – take steps to make it better!
The benefits of double glazing
Double glazing is a highly desired choice among homeowners due to the numerous benefits it provides. One of the greatest advantages is its improved energy efficiency. Two panes of glass separated by an insulative gas help to minimize heat transfer between the indoors and out, thus enabling a house to maintain its warmth in colder months, as well as blocking external heat from entering during warmer times.
Double glazing provides a special advantage of noise reduction. An additional layer of glass acts as a sound barrier from external sounds, creating an atmosphere of serenity within your home. If you live in the vicinity of bustling roads or loud neighbors, this can be especially helpful.
Double glazing provides not only enhanced security, but also greater peace of mind. It is substantially more difficult to break through due to its multiple layers of glass and many models come with advanced locking mechanisms for extra reassurance.
Double glazing can significantly enhance the look of your home. With a great range of styles and finishes, you can find windows and doors which flawlessly match your property's design.
Double glazing can add value to a home, making it more desirable to potential buyers. Its energy-saving features, like windows and doors, can act as a major drawcard.
Investing in double glazing can provide great advantages, such as improved energy efficiency, reduced noise levels, extra security, better appearance and potentially increased property value. Not only does it come with immediate benefits, but it also contributes to lasting returns down the line.
When to repair or replace your double glazing
It is important to determine whether double glazing repairs or full replacement are necessary. Several factors can influence the decision including the age of the windows, extent of damage, and your financial standing.
If your double glazed windows are newly fitted and displaying only slight issues such as a broken handle or loose hinge, then repairing is the most cost-effective choice. Professional assistance can remedy these insignificant problems easily, instead of having to replace the window entirely.
If your double glazed windows have seen better days, such as condensation between the panes or a cold breeze entering, you may need to favor them with new ones. Outdated glazing could be less energy-efficient, resulting in costly heating bills over time.
If you spot any cracks or chips in the glass that cannot be easily fixed, replacing the window is an absolute necessity for safety reasons.
To make sure you get the best outcome, it is advisable to speak with experienced double glazing repair specialists in Walsall. They can effectively assess your current units and provide a cost-effective solution with long-lasting results.
The different types of double glazing repairs
When discussing double glazing repairs, a common issue that might arise is the deterioration of the seals around windows or doors. This process takes place over time, and can lead to your home's energy efficiency decreasing as air or moisture starts to seep through.
Damaged or broken glass in your home may necessitate repair. This could happen from an accident or due to natural wear and tear. It is important to act quickly in order to ensure the security of your home and the safety of everyone living there.
From time to time, you may be required to switch malfunctioning locks on your double glazed windows and doors. Failing locks not only make it easy for intruders to gain entry but also reduce the overall effectiveness of your double glazing system.
Hinges can be prone to wear or damage, which can impede the efficient functioning of doors and windows. Restoring or replacing them will ensure a smooth opening and closing, as well as a tight seal when shut.
If misted double glazing is causing condensation to form in between the panes, then this could be an indication that the sealant is not working correctly. Therefore, contacting a professional repair service would be advisable.
Familiarizing yourself with double glazing repairs enables you to easily recognize problems and source timely solutions from reliable Walsall-based companies specializing in these types of repairs.
How to choose a double glazing repair company
When it comes to choosing a double glazing repair business, there are several factors to consider. Verify that the firm is knowledgeable in such repairs and look for one that specializes in this field with a proven reputation for providing excellent service.
When researching the company, check out reviews and testimonials from their former customers to gain an idea of how they are performing in terms of customer satisfaction. A dependable firm should have good feedback from satisfied clients.
When it comes to a repair company, it is essential to pay attention to price and quality. It's wise to compare quotes from different businesses and find the most competitively priced option without having to cut corners on quality.
Ensure that the repair company offers a guarantee on their work. This is important so you can be sure they stand behind their services and can handle any issues which occur post job completion.
Ensure that the repair service you choose is well-versed in customer support and has a staff that is both helpful and knowledgeable. They should be able to answer any questions you may have and provide useful guidance throughout the duration of the work.
By considering these elements when selecting a double glazing repair business, you will be making an informed decision and receive the highest quality of window repairs.
Why Walsall Window and Door Repairs
Walsall Window and Door Repairs have earned a respected position in the industry providing remarkable repair services for double glazing windows and doors in Walsall and nearby towns. This company has experience on their side, making them the ideal choice for any repairs.
Walsall Window and Door Repairs are experts in resolving uPVC doors, aluminium windows and window glass issues, as well as cleaning up misted double glazing. Their talented engineers possess the expertise needed to fix any difficulty you might encounter with your double glazed units.
Double glazed windows can be beneficial to homeowners in many ways. From increasing energy efficiency by reducing heat dissipation, to decreasing noise, and even strengthening home security, these windows offer a range of advantages. Furthermore, their sturdy design makes them resistant to break-ins.
It is important to identify when your double glazing needs attention. Walsall Window and Door Repairs have the expertise to help you decide if minor issues can be repaired, such as loose handles or hinges, or whether more extensive damage warrants a replacement.
Depending on the problem, different double glazing repairs may be called for. These works can vary from resealing gaps between the panes, replacing faulty locks or parts, reglazing broken panels and rectifying condensation-related issues within sealed units.
Selecting Walsall Window and Door Repairs for double glazing repair is an excellent choice. Before making your decision, consider their industry experience, customer reviews and warranties they offer for their work. This will assure that you receive quality craftsmanship and are content with the results.
Walsall Window and Door Repairs are the perfect choice for repairs to your double glazed units. They provide outstanding customer service, so you can be sure that your window or door problems will be taken care of!
Conclusion
If you need assistance with window and door concerns near Walsall, Walsall Window and Door Repairs are the ideal choice. Capable of fixing all sorts of problems related to uPVC doors, aluminium windows, glass repair and misty double glazing repairs, their knowledge guarantees that you're in reliable hands.
Deciding on a dependable double glazing repair company is key to ensuring your domestic property is secure, economically viable and aesthetically appealing. Walsall Window and Door Repairs have educated specialists who can identify and address any problems swiftly, whilst still offering competitive pricing without compromising on value.
The many benefits of double glazing are clear, from cutting energy consumption to heightening sound insulation and increasing the worth of your home. Thus, it is essential to stay aware of when repair or replacement is needed and contact Walsall Window and Door Repairs promptly to avoid costly remedies down the line.
When it comes to double glazing repairs, Walsall Window and Door Repairs is ready to tackle any issue. We provide mending of broken locks or handles, replacement of faulty seals or hinges and removal of condensation between panes.
It is important to choose Walsall Window and Door Repairs for double glazing repairs, as they have a great deal of expertise in the sector. They provide superior services that are tailored to meet the individual needs of their clients.
Your security, comfort and energy efficiency should not be compromised due to faulty windows or doors in your home. Get in touch with Walsall Window and Door Repairs for all of your double glazing needs and you'll have the assurance that reliable professionals are handling the job. With their fast service and top quality craftsmanship, you can rest assured that you're in safe hands.
A little bit about Walsall
Walsall, a vibrant town nestled in the heart of West Midlands, embodies the perfect blend of history and modernity. Steeped in rich heritage, Walsall boasts an array of architectural marvels that captivate both locals and visitors alike. The iconic Walsall Leather Museum stands as a testament to its prestigious past as a renowned leatherworking hub, showcasing exquisite craftsmanship from times gone by.
As one strolls through the bustling streets adorned with charming Victorian buildings, it becomes evident that Walsall is not just about preserving its roots but also embracing progress. The state-of-the-art art galleries and contemporary theaters are testaments to this commitment to cultural evolution.
Moreover, Walsall's thriving economy offers diverse opportunities for ambitious professionals across various industries such as manufacturing, healthcare, and retail. With excellent transport links connecting it to major cities like Birmingham and Wolverhampton, Walsall serves as a strategic location for businesses seeking growth while enjoying the tranquility of suburban living.
Beyond its urban landscape lies vast green spaces where nature lovers can immerse themselves in serene surroundings at parks like Calderfields Golf Club or Barr Beacon Local Nature Reserve. This amalgamation of tradition and innovation makes Walsall an enchanting destination where history meets progress seamlessly – truly embodying everything one could desire from a lively town in West Midlands.
We cover the WS1, WS2, WS3, WS4, WS5, WS6, WS7, WS8, WS9 and WS10 postcodes. We also provide boarding up services for those who have the misfortune of having their property damaged by the weather, burglary or have had their home vandalised.
To view our full range of services, click on the links opposite. If you wish to speak to us you can either call on 01922 661850 or fill out the enquiry form opposite
Walsall Window and Door Repairs
Regal Drive
Walsall Enterprise Park
Walsall
WS2 9HQ
TEL: 01922 661850
Opening Hours
Mon 08:00 – 18:00
Tuesday 08:00 – 18:00
Wednesday 08:00 – 18:00
Thursday 08:00 – 18:00
Friday 08:00 – 18:00
Saturday 09:00 – 15:00
Sunday – Closed