Double Glazing Repairs near Welwyn Garden City – Window Repair
01707 708417
Greetings from Welwyn Garden City Window Repair! We offer a comprehensive range of double glazing repair services in and around Welwyn Garden City. Our team is highly skilled and can handle uPVC doors, aluminium windows, and misty double glazing with expertise. You can rely on us to cater to all your repair needs seamlessly!
A little about Welwyn Garden City Window Repair
As trusted and experienced experts in Welwyn Garden City, our team at Welwyn Garden City Window Repair guarantees the accuracy and professionalism of your double glazing repairs. We take pride in serving our local community with top-quality service.
Our engineers are highly knowledgeable and skilled in repairing double glazing. They possess the expertise and capability to effectively address any issue that may arise, from malfunctioning locks to shattered glass or worn frames. Rest assured, they have all the necessary resources and skills to handle the task at hand.
We understand the significance of secure and energy-efficient windows and doors. Our team is dedicated to streamlining the repair process and providing excellent service, with as little disruption to your daily routine as possible. In addition to resolving any problems, we ensure that your windows and doors are operating at their optimum level.
At our company, we prioritize your satisfaction above all else. We assure you a superior experience and swift responses to any questions you may have. Additionally, our pricing is open and clear to prevent unexpected costs.
Trust Welwyn Garden City Window Repair for all your double glazing repair needs. We take great pride in our superior craftsmanship and unmatched customer service, so don't wait any longer – reach out to us today!
Double Glazing Repairs
It is crucial to regularly maintain double glazed windows to ensure their proper functionality and security. Failing to do so can result in various issues, including condensation build-up, drafty windows, or potential breakage. These problems greatly affect insulation and pose a risk to your property.
Double glazed windows often experience fogging or misting, caused by the infiltration of moisture between the panes. This cloudiness not only diminishes their aesthetic appeal but also signals the importance of promptly addressing any seal issues.
Regular maintenance and repairs may be required for double glazing, specifically uPVC doors. Taking quick action can help maintain their prime state and extend their longevity.
Should you notice issues such as difficulty in movement or unwanted drafts with your aluminium windows, it could be worth looking into the possibility of repairing them.
When searching for a double glazing repair specialist near Welwyn Garden City, keep in mind their expertise, reliability, and customer feedback. To find a reputable team that offers high-quality service at a fair cost, make sure to research thoroughly.
Proper maintenance of your double glazing is essential in avoiding expensive repairs down the line. In case of any damage, it is wise to seek assistance from experts like Welwyn Garden City Window Repair to promptly address the issue. Neglecting concerns such as condensation and draughts may result in major problems if not dealt with in a timely manner.
By enlisting the services of a trusted double glazing repair company in Welwyn Garden City, you can improve both the energy efficiency and security of your home.
Window Repair
Here at Welwyn Garden City Window Repair, our goal is to deliver exceptional window repair services. Our team of highly skilled experts has a wealth of experience in restoring windows to their peak performance. We strive to go above and beyond in every project, ensuring unrivaled quality and dependability.
When it comes to window repair, we are the ideal choice. Taking a comprehensive approach, we will evaluate the issue and develop personalized remedies for your specific needs. Our extensive knowledge enables us to tackle a wide range of window repair tasks.
At Welwyn Garden City Window Repair, we place great importance on delivering outstanding customer service. Our team of specialists employs superior materials and cutting-edge methods to elevate the standards of your windows and improve energy efficiency. Rest assured that the end outcome will surpass all expectations.
Thanks to our efficient service and superior skill, we have solidified our position as leaders in the window repair field. Trust us to showcase our unwavering devotion to providing unparalleled quality.
uPVC Window Repairs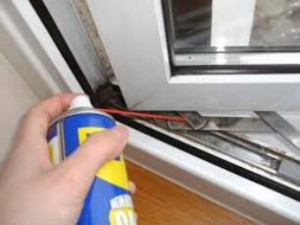 At Welwyn Garden City Window Repair, we take great pride in the stellar expertise of our engineers when it comes to uPVC window maintenance. With years of hands-on experience under their belts, they possess all the necessary skills to guarantee the seamless operation of your windows.
At our company, we prioritize the importance of a safe and comfortable living or working space. As such, our team is dedicated to providing fast and efficient solutions for any issues with uPVC windows. Our experienced engineers possess the necessary expertise and equipment to repair issues such as damaged hinges, handles, draughts, and leaks.
We take pride in delivering top-quality customer service, including accurate assessments, transparent pricing plans, and tailored remedies. Trust us to address all of your uPVC window repair needs, as we consistently strive to surpass expectations.
Aluminium Window Repairs
Opting for aluminium windows is a common decision made by homeowners because of their durability and eye-catching look. In order to uphold the safety and efficiency of your household, it is essential to promptly address any concerns that may arise.
With consistent use, aluminium windows may be susceptible to wear and tear, resulting in potential damage or defects. To ensure their continued functionality, it is essential to address any issues with handles, hinges, and locking mechanisms by repairing or replacing them as necessary. It is vital to keep this in mind for the best performance of your windows.
Over time, it is not uncommon for aluminium windows to experience seal failure. As the seals deteriorate, they may cause air leaks and decrease energy efficiency. Fortunately, a skilled repair service can address this issue and restore your windows to their optimal performance.
If you notice an unusual amount of moisture on your aluminium window, it may be a sign of a problem with the double glazing unit. This could be caused by a broken seal, leading to condensation buildup. Thankfully, there are ways to fix or replace misted double glazing, which can potentially restore your window to its original condition.
When looking for an expert to repair your aluminium windows in Welwyn Garden City, make sure they have the required skills and high-quality parts to offer a prompt service.
Keep your aluminium windows in top condition with professional servicing to maintain their performance. This will promptly address any issues and preserve the aesthetic appeal, security, and energy efficiency of your home.
Door Repair
At Welwyn Garden City Window Repair, we are dedicated to providing top-quality door repair services. Our team brings a wealth of experience and expertise to the table, allowing us to effectively revitalize doors for residential and commercial establishments alike.
Our engineers thoroughly examine each door and determine the best course of action for repairs, taking into consideration its current state. From minor issues such as squeaky hinges or loose handles, to more serious problems like cracked frames or shattered glass panels, our highly trained staff can handle any task with ease.
Using state-of-the-art industry tools and premium components, our team of specialists will install your door to meet your unique requirements, guaranteeing its durability for years to come.
Here at Welwyn Garden City Window Repair, our focus on precision craftsmanship, timeliness, and reliability guarantees customer satisfaction. Our dedication to consistently providing exceptional results for every project we take on prioritizes maintaining professional integrity in each door renovation.
uPVC Door Repairs
Proper maintenance of uPVC doors is essential for ensuring the safety of your home and managing energy expenses. It is advised to promptly attend to any repairs needed, in order to prevent further damage or potential hazards.
An unstable uPVC door can result in a range of problems. Difficulties with closing and gaps that allow drafts and noise to enter may occur. Hiring a reputable repair company can effectively resolve these issues by ensuring a tight seal on the door and enhancing household insulation.
In the event that locks and handles on uPVC doors are breached, they can potentially pose a safety hazard. As time passes, these components may deteriorate, creating a risk for your residence. As such, it is imperative to either update or fix them in order to maintain both your security and the door's appearance.
It is essential to promptly address any cracks or damage to uPVC material to prevent future problems.
Promptly address any issues with your uPVC door. The highly competent team at Welwyn Garden City Window Repair is here to maintain its optimal functionality. Contact them for efficient solutions.
Aluminium Door Repairs
At Welwyn Garden City Window Repair, we take pride in offering exceptional services for aluminium door repairs. Our skilled engineers possess the expertise and knowledge to address a variety of issues concerning aluminium doors, from minor fixes to complete replacements.
In light of the importance placed on creating a strong entrance for residential and commercial areas, we are dedicated to achieving top-quality levels of both security and visual appeal. Our team takes a meticulous approach, thoroughly inspecting all elements of the entryway to address any potential issues, including damaged doors, compromised frames, or faulty hardware.
At our company, we prioritize precision when it comes to repairing Aluminum Doors. You can rest assured that our work always meets high standards, thanks to the use of cutting-edge tools and techniques. This ensures that you receive top-quality service every single time.
Window Glass Replacement
When assessing double glazing repairs, homeowners may discover the need for replacement window glass. This could be due to extended exposure to the elements or an unexpected event that causes cracks, chips, or shattering of their windows.
Having a broken window in your home is not only unsightly, but it also creates potential dangers and reduces energy efficiency. As such, it is crucial to promptly address any issues related to your windows.
The process of replacing window glass requires careful handling and accurate measurements. This entails removing the broken pane and replacing it with a new one.
Here at Welwyn Garden City Window Repair, we specialize in equipping long-lasting and eco-friendly materials for replacing glass in uPVC and aluminium frames. Our skilled staff ensures exceptional results for all of your requirements.
Should you observe any harm to your double glazed windows, it is crucial to take quick action and contact us for professional help. Our experienced team will assess the issue and provide a reliable solution customized to your requirements.
Replacing your window glass promptly has numerous advantages. It not only updates the functionality of your windows, but also adds insulation to your home, decreases noise levels, improves safety, and boosts its value.
Keep your living space comfortable and safe by fixing damaged windows. Rely on Welwyn Garden City Window Repair for outstanding replacement services with top-grade double glazing repairs.
Misted Double Glazing Repairs
Having fog or condensation on double glazed windows is a frequent problem and an indication of misted double glazing.
As the seals on your windows age, moisture can seep in and become trapped between the glass panes. This not only impacts the visual appeal of your windows, but also affects their ability to insulate and maintain energy efficiency.
Fortunately, there are experts who possess the ability to identify and resolve issues with sealed units. This eliminates the necessity of replacing the entire window in cases of misty double glazing.
Replacing the glass pane not only improves clarity and insulation, but also effectively prevents condensation build-up.
When choosing a repair company to fix misted double glazing, it is crucial to trust in their services. That is why Welwyn Garden City Window Repair is the ideal option. Our team of skilled experts utilizes high-quality materials and provides a reliable guarantee.
Make sure your double-glazed windows are in proper working condition and reap the rewards of improved energy efficiency and clear views. Don't allow a misty window to dampen your spirits – act promptly to resolve the issue!
Double glazing offers numerous advantages.
The popularity of double glazing among homeowners can be attributed to its numerous advantages. One key benefit is its ability to significantly improve energy efficiency. By incorporating two glass panes with an insulating gas between them, the transfer of heat between inside and outside is greatly minimized. As a result, homes are kept warm during colder seasons and protected from excessive heat during warmer ones.
One of the main benefits of double glazing is its ability to block out noise. By adding an extra pane of glass, it creates a protective shield against external sounds, providing the quiet and calm environment you crave in your home. This feature is particularly advantageous for people living in areas with heavy traffic or noisy neighbors.
In addition to an additional layer of glass, double glazed windows come equipped with advanced lock systems for added security and peace of mind. This feature sets them apart from single glazed alternatives.
With the ability to completely transform your home, double glazing offers a range of styles and finishes for achieving the desired appearance of your property.
Integrating double glazing into a home can significantly increase its value, making it a more attractive option for potential buyers. The energy-efficient windows and doors that come with this feature can be highly beneficial.
Investing in double glazing comes with a range of benefits, including enhanced energy efficiency, reduced noise levels, better security, attractive aesthetics, and the potential for increased property value. This decision offers both short-term and long-term advantages.
Repair or replace!
The decision between repairing or fully replacing your double glazing depends on multiple factors, such as its age, extent of damage, and your financial situation.
For individuals who have recently had double glazed windows installed, opting to repair minor issues such as a cracked handle or loose hinge is a more cost-effective choice compared to replacing the entire window. Enlisting the help of professionals can effectively address these small problems instead of resorting to a complete window overhaul.
If your double glazed windows are exhibiting signs of wear and tear, such as condensation or drafts, it may be worth considering replacements. An outdated window system could also result in higher heating costs due to insufficient energy efficiency.
If the glass cannot be repaired, it must be replaced immediately to ensure safety.
To achieve the best results, it is recommended to consult skilled professionals in Welwyn Garden City for double glazing repairs. They will thoroughly evaluate your windows and offer a cost-efficient resolution for enduring efficacy.
Different alternatives for fixing double glazing
In the world of double glazing repairs, seal decay around windows and doors is a common concern. As time passes, these seals may break down, allowing air or moisture to enter your home and decrease its energy efficiency.
Should you discover any broken or damaged glass in your home, prompt action is crucial. This can occur accidentally or as a result of regular wear and tear. Swiftly addressing the problem is essential for ensuring the safety of your home and its occupants.
Occasionally, it may be required to switch out faulty locks on your double glazed windows and doors. Besides jeopardizing security, malfunctioning locks can also diminish the efficiency of your double glazing setup.
The hinges on doors and windows may suffer from wear and tear or damage, hindering their ability to function smoothly. To maintain a smooth opening and closing mechanism and ensure a secure seal, it is important to repair or replace them.
Noticing misty double glazing with moisture inside the panes suggests that the sealant could be faulty. It is advisable to seek help from a professional repair service to resolve this problem.
Developing a familiarity with the steps involved in managing double glazing repairs can equip you to quickly identify issues and secure effective solutions from reputable Welwyn Garden City businesses that specialize in this area.
When it comes to selecting a provider for double glazing repairs, it's important to make an informed decision.
When selecting a double glazing repair company, it is vital to confirm their credentials and proficiency in the required repairs. Look for a reputable organization recognized for their outstanding service and specialized expertise in this area.
During your company research, it's important to peruse reviews and testimonials from previous customers to get a sense of their success in meeting customer needs. A dependable business should have predominantly positive feedback from contented clients.
When assessing a repair company, it is vital to consider both the cost and quality of their services. It is practical to gather quotes from multiple businesses to find an economical option that still meets high-quality standards.
Ensure that the repair service provider provides a guarantee for their work, demonstrating their accountability and ability to address any potential post-service concerns.
When selecting a repair service, it is crucial to prioritize customer satisfaction and ensure that their team is both accommodating and well-informed. They should be equipped to address any queries and offer helpful support throughout the project.
By taking into account these factors when choosing a service for repairing your double glazing, you can make an educated choice and receive top-quality window repairs.
Why Choose Welwyn Garden City Window Repair!
When it comes to window and door repairs, Welwyn Garden City Window Repair is your go-to choice. As trusted experts in the area, we have the skills and resources to efficiently handle any repair task. Our prices are competitive, and we take pride in delivering high-quality results that will meet your expectations. You can count on us to be your reliable source for all repair services.
As a prominent figure in the industry, Welwyn Garden City Window Repair offers unparalleled repair services for double-glazed windows and doors in the local area. Utilizing their vast expertise and years of experience, they are the ideal choice for all your repair concerns.
Welwyn Garden City Window Repair is your go-to for all your window and door needs. Our team of experts have extensive experience in dealing with uPVC doors, aluminium windows, and glass repairs. We are well-equipped to handle any concerns you may have regarding double glazed units, including misty panes.
Double glazing offers numerous advantages for homeowners, including enhanced energy efficiency with its ability to prevent heat loss. Additionally, it reduces noise levels and increases security. These windows are highly durable and challenging to breach for potential intruders.
It is essential to be aware of when to handle problems with your double glazing. For reliable advice on whether it is appropriate to fix small issues like loose handles or hinges, or if a replacement is necessary for more significant damage, look no further than Welwyn Garden City Window Repair.
There are a range of potential double glazing repairs that may be needed, depending on the specific issue at hand. These could include resealing gaps between glass panes, replacing faulty locks or damaged parts, fixing broken panels and addressing any condensation-related problems within sealed units.
Choosing Welwyn Garden City Window Repair for your double glazing repair needs is a smart decision. Before finalizing your choice, it is recommended to carefully consider their expertise, client feedback, and guarantees. These factors guarantee excellent workmanship and overall satisfaction.
When it comes to fixing issues with your double glazed units, Welwyn Garden City Window Repair is the premier option. Their outstanding customer service ensures effective resolution of any window or door problems you may have.
Summary of Welwyn Garden City Window Repair's Services
In conclusion, embracing a healthy lifestyle offers numerous advantages and should not be disregarded. Consuming a well-balanced diet is essential for sustaining good health, in addition to regular physical movement. To attain the highest level of wellness, it is crucial to be mindful of personal health choices and overall well-being.
For any issues with your windows and doors in Welwyn Garden City, turn to Welwyn Garden City Window Repair. Our knowledgeable team specializes in uPVC door repairs, aluminium window maintenance, fixing broken glass, and misty double glazing solutions. Rest assured that our experienced staff will offer nothing but exceptional service.
For the best combination of protection and affordability for your property, consider choosing Welwyn Garden City Window Repair. Their team of highly skilled experts can quickly address any issues and provide competitive pricing while maintaining top-quality results.
Double glazing offers numerous advantages, including energy savings, improved sound insulation, and added value to your home. For this reason, it is essential to remain diligent and contact Welwyn Garden City Window Repair promptly for any maintenance or replacement requirements to prevent potential expenses in the future.
At Welwyn Garden City Window Repair, we possess the necessary skills to handle a wide range of double glazing repairs. Our expertise extends to resolving issues with broken locks or handles, replacing seals or hinges, and removing condensation between panes.
Choosing Welwyn Garden City Window Repair is a wise decision for double glazing repairs, as they possess a remarkable level of expertise. Their superior solutions are customized to suit the specific requirements of every customer.
Ensure the safety, comfort, and energy efficiency of your home is not compromised by faulty windows and doors. Trust in Welwyn Garden City Window Repair for all your double glazing needs. Count on their prompt service and superior craftsmanship to efficiently finish the job at hand.
About Welwyn Garden City
Welwyn Garden City, nestled in the picturesque county of Hertfordshire, is a prime example of urban planning at its finest. Designed by renowned architect Louis de Soissons in 1920, Welwyn Garden City was envisioned as a perfect harmony between nature and modernity. Its carefully curated green spaces, tree-lined streets, and meticulously planned neighborhoods contribute to an idyllic ambiance that sets it apart from other cities in the region.
From its inception, Welwyn Garden City has prioritized sustainable development and quality of life for its residents. Its unique garden city concept incorporates numerous parks and gardens throughout the town's layout, providing ample opportunities for leisurely strolls or quiet contemplation amidst lush greenery. The integration of these natural elements not only enhances the aesthetic appeal but also promotes a healthier lifestyle among inhabitants.
One notable aspect of Welwyn Garden City is its architectural coherence and attention to detail. Each building within this well-designed city adheres to strict guidelines that ensure visual harmony across every street corner. As one walks through the residential areas adorned with charming cottages or ventures into bustling commercial districts boasting elegant storefronts, there is an undeniable sense of unity that permeates each structure.
This seamless blend between architecture and green spaces fosters a strong community spirit where people take pride in their surroundings.Moreover, Welwyn Garden City boasts excellent infrastructure with efficient transport links connecting it seamlessly to neighboring towns and London itself. With two railway stations providing frequent services to central London along with convenient road connections
We cover the AL7 and AL8 postcodes and also provide boarding up services for those who have the misfortune of having their property damaged by the weather, burglary or have had their home vandalised.
To view our full range of services, click on the links opposite. If you wish to speak to us you can either call on 01707 708417 or fill out the enquiry form opposite
We also cover Wheathampstead
Welwyn Garden City Window Repair
Burrowfield Industrial Estate
Burrowfield
Welwyn Garden City
AL7 4SR
TEL: 01707 708417
Opening Hours
Mon 08:00 – 18:00
Tuesday 08:00 – 18:00
Wednesday 08:00 – 18:00
Thursday 08:00 – 18:00
Friday 08:00 – 18:00
Saturday 09:00 – 15:00
Sunday – Closed