Window and Door Repairs near Bedford – Window Glass Replacement
01234 731319
Thank you for considering Bedford Window and Door Repairs. We understand the importance of having safe and functional windows and doors for your property. If you encounter any problems, such as a broken window pane, faulty lock, or troublesome hinges, our skilled team is ready to help.
Bedford Window and Door Repairs has built a strong reputation for delivering top-quantity repair solutions for windows and doors in the Bedford area. Our reliability as a go-to choice for homeowners and businesses is well-known throughout the community.
Our skilled engineers have a wide range of knowledge when it comes to maintaining windows and doors. They are well-versed in fixing glass damage and addressing issues with locks and hinges. These elements not only contribute to the smooth functioning of a building, but also improve its safety, insulation, and aesthetic appeal.
With an extensive expertise in repairing various types of windows, our team is equipped to handle any issue from small fractures to full replacements. We are well-versed in working with uPVC and aluminium frames, providing proficient solutions. Allow us to assist you in rejuvenating your windows back to their initial condition!
Our expertise lies in addressing concerns with a range of door materials, including uPVC, aluminium and composite. Our experienced team is well-versed in fixing common problems such as damaged locks, handles, and hinges for all types of doors.
At Bedford Window and Door Repairs, our top priority is ensuring customer satisfaction. We are proud to offer efficient services while maintaining the highest quality products. Moreover, our competitively priced options make us the perfect choice for all your window and door repair needs.
Rest assured, Bedford Window and Door Repairs is here to address any concerns you may have regarding your windows and doors. Our highly trained staff possesses the necessary knowledge and tools to effectively manage repairs, regardless of size. You can trust us to handle any malfunctioning entrances with confidence, ensuring your peace of mind and security. Count on our reliable and superior services for all your needs.
Window and Door Repairs
Keeping your home or office in top shape means addressing any issues with windows and doors. Regular wear and tear can lead to various issues, including drafts, leaks, and safety hazards. That's where Bedford Window and Door Repairs comes in to assist.
At Bedford Window and Door Repairs, our skilled team possesses the necessary expertise to deliver excellent repairs for both uPVC and aluminium windows. Whatever the problem may be, whether it's faulty hinges or worn-out gaskets causing drafts, we have the ability to restore your windows to their original state.
Aside from their wide range of services, these professionals excel in door repair. They have the knowledge and skills to fix any type of door, whether it's uPVC, patio, or bifold, regardless of its material being aluminium or uPVC.
At Bedford Window and Door Repairs, you can trust us to take care of all your door-related needs. Our services cover a wide range, such as repairing locks, replacing broken handles, and addressing cracks or condensation build-up in double glazed units.
For both homeowners and business owners, Bedford Window and Door Repairs is the leading pick. Their emergency call out service ensures reliable assistance in unexpected circumstances.
Why settle for subpar windows and doors? Bedford Window and Door Repairs is here to ensure optimal comfort and security in your living spaces. Their expert team will swiftly resolve any issues you may encounter, delivering a seamless solution personalized to your needs.
Double Glazing Repairs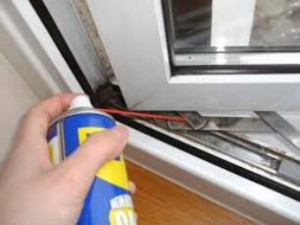 It is essential to keep your double glazed windows and doors in excellent condition to uphold both energy efficiency and security in your home. Make sure not to overlook any necessary repairs for this significant aspect of your property.
For all your double glazing repair needs, rely on Bedford Window and Door Repairs. Our team of skilled engineers has extensive experience in offering effective solutions to refresh your windows and doors. We understand the importance of cost-effective options that preserve the energy efficiency of your home, which is why we address a range of issues such as misty glass, broken handles or hinges, and faulty seals or locks.
At Bedford Window and Door Repairs, our team is dedicated to providing high-quality repairs for all your double glazing needs. With the use of advanced techniques and top-quantity materials, we promise seamless solutions for any damage. Our utmost priority is ensuring customer satisfaction, which is reflected in our quick responses and transparent pricing. Trust us to revitalize your home's beauty, comfort, and efficiency with our hassle-free services.
Window Repair
Windows are essential features in both residential and commercial buildings. They provide natural light, ventilation, and a view of the surroundings. Nonetheless, as time passes, they may become damaged or malfunction. It is crucial to promptly attend to any problems with your windows to maintain their proper functioning.
If your windows have any issues such as cracked glass or damaged frames, it can impact both their appearance and functionality. Fortunately, there are professionals who specialize in resolving these particular concerns.
The growing demand for uPVC windows is due to their long-lasting nature and ease of upkeep. Nonetheless, there may be occasional problems, such as locks getting stuck or handles becoming stiff. The good news is that repair experts have the required equipment and expertise to promptly handle and fix these issues.
In the same manner, aluminum windows may experience various types of damage, such as hinges becoming loose or seals cracking. These concerns can result in air and energy leakage. Addressing these problems will not only improve energy efficiency but also provide assurance in the windows' security by ensuring proper operation of the locks.
In addition to addressing concerns with frame and glass panes, our repair services also encompass the expertise needed to fix locks, handles, and gaskets. Our skilled engineers are knowledgeable in repairing a variety of locking systems, including the commonly utilized multi-point ones found in contemporary uPVC and composite doors.
Professionals are highly knowledgeable in handling various types of handles, including both traditional casement and contemporary tilt-and-turn styles. As a result, they often receive inquiries regarding window handle upkeep. With their extensive expertise and assistance, utilizing your hardware will be seamless and hassle-free.
Neglecting a damaged hinge can lead to both annoyance and possible hazards. Rest assured, our team of skilled engineers is available to address any issues with your window hinges, guaranteeing their seamless and noiseless operation.
uPVC Window Repairs
Opting for uPVC windows is a smart decision for homeowners due to their exceptional durability and energy efficiency. However, like any other window, occasional repairs may be necessary. It is crucial to promptly attend to any problems that may arise, such as cracks in the frame, malfunctioning locks, or damaged handles. This will help maintain the window's security and functionality in the long run.
Count on our extensive expertise in uPVC window repairs for clients in Bedford and the surrounding areas. Our team's proficiency guarantees a favorable outcome every time.
Count on our skilled engineers to expertly address uPVC window issues through a comprehensive examination and established methods, such as hinge adjustment or seal replacement. Rest assured that we will rejuvenate your window's aesthetics to a flawless, nearly new state.
Rely on us for dependable and efficient uPVC window repairs to meet your requirements. Don't let small problems become bigger headaches – reach out to us for professional repairs in the Bedford area. Take prompt action and contact us now!
Aluminium Window Repairs
When it comes to fixing aluminium windows, Bedford Window and Door Repairs is the top choice for unparalleled service and durable solutions. Their team of highly skilled professionals boasts extensive knowledge and expertise in this area.
From minor issues like a broken handle to more complex problems such as glass replacement, their skilled engineers come equipped with high-quality tools and equipment to efficiently handle any repair task. Recognizing the significance of security and energy efficiency, they meticulously conduct all repairs, leaving no room for compromise.
From diagnosing the underlying issue to offering personalized remedies, Bedford Window and Door Repairs consistently prioritizes fulfilling customer contentment above all else. When selecting them for your aluminium window repairs, you can have peace of mind knowing that your windows will be repaired to their initial functionality without compromising on their visual appeal. Put your faith in Bedford Window and Door Repairs for any of your aluminium window repair necessities – they always achieve exceptional outcomes!
Window Lock Repair
Ensuring the safety of your home or office is vital, and one key element is having secure windows. A malfunctioning lock not only puts your property at risk but also heightens the chances of break-ins and unauthorized entry.
Here at Bedford Window and Door Repairs, we are committed to addressing window lock issues. Our team of expert engineers is equipped to quickly identify and effectively repair any problems that may arise. Rest assured, with our extensive background in repairing various types of window locks, we are fully prepared to handle the job.
Our team of experts is equipped to swiftly address any lock-related concerns, regardless of the style of windows in your home. We handle everything from minor tweaks to full lock replacements.
Take action immediately! If you notice any issues with your window locks or suspect tampering, don't hesitate to reach out to us. Protecting the security of your windows is our utmost concern, and we are dedicated to giving you peace of mind about the safety of your belongings.
Invest in window lock repairs now to avoid future frustration. Trust Bedford Window and Door Repairs for consistently reliable and efficient service.
Window Handle Repair
When in need of a dependable and effective window handle repair company near Bedford, turn to Bedford Window and Door Repairs. We recognize the significance of functional windows, not only for their appearance but also for the safety and convenience of your home.
Our team of skilled professionals is well-equipped to handle various types of window handle repairs. Utilizing their extensive expertise and specialized abilities, our engineers can effectively address your specific requirements. Rest assured, regardless of the issue – from a broken to a stiff handle – we will promptly diagnose the problem and implement an accurate solution.
At Bedford Window and Door Repairs, we pride ourselves on our meticulous attention to detail in every repair. Rest assured that our thorough work will leave your windows looking pristine. Our dedicated customer service is another source of pride for us, as our courteous team assists you through the procedure and addresses any concerns or questions you may have. Trust us to efficiently fix your window handles while maintaining a professional demeanor throughout!
Window Hinge Repair
For dependable and effective window hinge repairs near Bedford, trust Bedford Window and Door Repairs. Our commitment to delivering exceptional services and utilizing our expertise makes us the premier choice for all your window repair requirements.
With their knowledge and proficiency, our engineers are equipped to resolve a wide range of window hinge concerns with accuracy and care. Problems such as loose or damaged hinges can greatly affect the functionality, safety, and appearance of your windows, but we are well aware of this.
At Bedford Window and Door Repairs, customer satisfaction is our foremost concern. Our swift support strives to return your windows to their peak performance. Our approach is meticulously designed with a focus on maintaining utmost professionalism.
When you seek assistance with repairing your window hinge, our kind customer service team will assist you every step of the way. A convenient appointment will be scheduled according to your availability. Our skilled engineers will then arrive promptly at your desired location, with top-of-the-line equipment ready to provide a high-quality repair.
At Bedford Window and Door Repairs, we take pride in thoroughly assessing any hinge damage and offering precise diagnoses tailored to your specific needs. Our commitment to using top-quality materials for all window hinge repairs in the Bedford area guarantees long-lasting results that can withstand daily wear and tear, extending their lifespan by years.
Window Gasket Repairs
When it comes to window maintenance, there is one often overlooked factor that plays a significant role in their performance: gaskets. These rubber seals line the edges of windows and are crucial for creating an airtight seal when they are closed. As time passes, gaskets may deteriorate or become damaged, resulting in drafts, moisture, and reduced energy efficiency.
In the event that any window problems occur, it may be wise to think about gasket repairs. This particular solution is convenient and can be done by experts who specialize in fixing windows in the Bedford area.
During the gasket repair, new ones will be installed to better seal your windows and minimize drafts and outside noise.
Ensuring maximum energy efficiency and optimal performance for your windows requires swift attention to any necessary gasket repairs. Do not underestimate the importance of this essential part of window upkeep. Get in touch with a trustworthy expert now for reliable and effective repairs.
Door Repair
Ensuring the security and proper functioning of your home or business is essential. This involves maintaining the optimal condition of your doors. As doors are prone to wear and tear, this can lead to various problems that require attention. That's why our team at Bedford Window and Door Repairs provides a wide variety of door repair services to ensure your doors operate seamlessly.
Our team of knowledgeable engineers is proficient in repairing a variety of door types, such as uPVC, aluminium, and composite. We are fully equipped to address any problems with locks, handles, or hinges, guaranteeing prompt solutions. Furthermore, we have extensive expertise in fixing French doors, patio doors, bifold doors, and other styles and types of doors.
With our vast industry knowledge and established relationships with reliable suppliers, we are able to provide reliable solutions for all your door repair requirements. Our services guarantee the safety and aesthetics of your property, ensuring that a damaged door will not be a concern when you entrust us to restore it back to its former state.
Rest assured that any urgent matters, such as a malfunctioning lock or jammed door mechanism, will be swiftly addressed. Our team is available 24/7 for emergency call-outs, ensuring that assistance is just a phone call away.
At Bedford Window and Door repairs, we prioritize providing exceptional customer service and top-quality repair work. Don't hesitate to reach out to us for dependable door repairs designed to meet your individual needs!
uPVC Door Repairs
Count on the experts at Bedford Window and Door Repairs for dependable and effective uPVC door repairs. Our skilled engineers are well-versed in fixing these doors, guaranteeing their flawless functionality once more.
For any uPVC door repairs, rest assured that our team is well-equipped to handle a range of issues. From broken handles and faulty locks to damaged hinges, we have the expertise to address them all. We recognize the significance of functional and secure doors for both residential and commercial spaces, and we make it our top priority to provide top-quantity repairs.
Utilize our vast expertise and familiarity with uPVC doors. Our proficient staff is capable of detecting and resolving any problems. They are dedicated to fixing your uPVC doors, whether it entails replacing worn handles or readjusting hinges.
Our repair services cover a variety of uPVC doors, including French doors, patio doors, bifold doors, and various door panels. You can rely on our expertise to provide outstanding repairs for all your uPVC door needs.
Don't compromise on the security and appearance of your property due to a damaged uPVC door. Get in touch with Bedford Window and Door Repairs now for dependable and effective repairs on your uPVC door!
French Door Repairs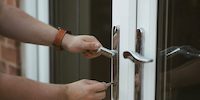 Distinguished for their outstanding service in the repair of French doors, Bedford Window and Door Repairs prides itself on a team of experts proficient at improving both the function and aesthetics of these doors. This has established their reputation as leaders in the industry, offering superior solutions for any issues with French doors.
Our team of expert engineers is fully prepared to address a variety of potential problems with your French doors, including but not limited to misalignments, broken hardware, and damaged glass. We recognize that every repair is different, which is why we provide customized solutions designed specifically for your individual needs.
Utilizing advanced tools and techniques, Bedford Window and Door Repairs guarantees precise repairs that will not disrupt your daily routine. Their dedication to customer satisfaction is evident in every aspect of their work, from prompt communication to impeccable craftsmanship. They consistently go above and beyond to provide exceptional results on every project.
Patio Door Repairs
Bedford Window and Door Repairs specializes in enhancing your outdoor space through our high-quality repairs for sliding patio doors. With our extensive expertise in this area, we recognize the negative consequences that a faulty sliding patio door can have on your everyday routine – from compromised safety and unnecessary energy consumption to inconvenience.
At Bedford Window and Door Repairs, our team of experienced engineers utilizes cutting-edge technology to promptly address a variety of issues. These can include but are not limited to jammed or misaligned door tracks, damaged rollers or handles, and shattered glass panels.
Through their thorough focus on precision, Bedford Window and Door Repairs guarantees thorough oversight of the entire repair process to achieve superior outcomes. When selecting them for your sliding patio door repairs, you can have confidence in their commitment to providing outstanding service and prioritizing your satisfaction.
Bifold Door Repairs
Reliable and reputable, Bedford Window and Door Repairs is your go-to source for bifold door repairs. With years of experience in the field, we have established ourselves as a premier provider of exceptional services, guaranteeing the smooth operation of your bifold doors.
Our team of proficient engineers is highly knowledgeable about the complexities associated with repairing these intricate systems. Equipped with cutting-edge technology, we are able to efficiently detect and fix any issues. We thoroughly inspect all components of your bifold doors, including track alignment, hinge functionality, and roller condition, in order to accurately determine the underlying cause. Our personalized solutions ensure lasting effectiveness.
At Bedford Window and Door Repairs, our top priority is to make sure our customers are completely satisfied. We go above and beyond to provide prompt and dependable repairs that surpass expectations. Our team takes great pride in their professionalism, knowledge, and unwavering commitment to fixing your bifold doors to their original functionality.
Aluminium Door Repairs
It is crucial to ensure that aluminium doors in residential and commercial environments are functioning properly. Over time, these doors may face wear and tear, necessitating immediate repairs to maintain their effectiveness and safety.
It is a common occurrence for aluminium doors to lose alignment over time, whether due to structural shifts or frequent opening and closing. This can result in gaps forming between the door and frame, compromising both security and energy efficiency. Luckily, hiring professional door repair services is an effective solution to realign the door and regain a tight fit.
One aspect to consider when it comes to aluminium doors is the effectiveness of their hinges. These integral parts carry the weight of the door and contribute to its smooth movement. Should you encounter any squeaking or challenges while using your door, it could indicate problems with the hinges. Our expert engineers have the expertise to diagnose and fix any faulty hinges that may be causing these troubles.
Additionally, imperfections like dents or scratches on an aluminium door can take away from its visual appeal. Fortunately, professionals have methods for repairing these blemishes without compromising the integrity of the material.
Timely resolution of these issues through expert repairs can greatly prolong the lifespan of your aluminum doors while also guaranteeing their optimal performance and safety for your property.
Composite Door Repairs
Composite doors are highly favored by homeowners for their strength, security, and attractive design. Nonetheless, as with any door, regular use can result in wear and tear. Should you observe any indications of damage or malfunction in your composite door, it is vital to promptly address the matter to ensure the continued safety of your household.
A common problem that occurs with composite doors is warping or swelling. These issues can be caused by fluctuations in temperature or moisture levels. If you find that your door is becoming difficult to close or is sticking, it may be due to the expansion of the composite material. Seeking assistance from a professional repair service can help determine the severity of the issue and provide suitable solutions, such as resealing or replacing components if needed.
Furthermore, the locking mechanisms on composite doors may encounter dilemmas that can arise due to extended usage, resulting in rigidity or obstruction of the locks. Seeking assistance from a knowledgeable engineer can aid in evaluating and implementing suitable remedies, such as fixing or substituting any non-functional lock parts.
Furthermore, it is essential to also consider the hinges of composite doors. Any loose or damaged hinges can cause misalignment of the frame and hinder its performance. It is important to promptly address these issues by either repairing or replacing the hinges to ensure smooth operation and prevent further harm.
Please remember that repairing composite doors should only be done by a certified expert with experience in this field. Trying do-it-yourself methods could potentially exacerbate the issue and jeopardize the safety of your household.
For any problems with your composite door in Bedford, trust a dependable window and door repair company that specializes in effectively handling these types of repairs.
uPVC Door Lock Repairs
When it comes to ensuring the security of your residence, rely on Bedford Window and Door Repairs for excellent uPVC door lock repairs in the Bedford area. Renowned for their dependability and expertise, their staff recognizes that a malfunctioning lock can make your home an easy target for burglars.
As a result, our skilled engineers rely on advanced techniques and equipment to promptly identify and solve any concerns related to your uPVC door lock. Rest assured, we prioritize safeguarding your home and ensuring its security.
No matter the issue – be it a misaligned or damaged part – our capable team at Bedford Window and Door Repairs will efficiently and effectively fix it with precision. You can trust in their professional approach to provide long-lasting solutions that not only restore functionality, but also enhance the security of your uPVC doors. For superior repairs on your uPVC door locks in Bedford, rely on Bedford Window and Door Repairs for top-quantity service.
uPVC Door Handle Repairs
At Bedford Window and Door Repairs, we take pride in being your trusted source for superior uPVC door handle repairs in the Bedford region. Our skilled engineers have extensive experience and knowledge in efficiently identifying and resolving various issues with uPVC door handles. Let us help renew both the functionality and appearance of your doors.
Our highly capable professionals are equipped to handle various concerns that may impact the functionality of your uPVC doors. From loose or damaged handles to difficulties with locking and unlocking, our experts possess the necessary expertise to deliver exceptional repair services.
Through the application of their expertise and advanced equipment, Bedford Window and Door Repairs maintains their dedication to offering robust solutions that not only tackle present issues but also guarantee lasting strength.
Dedicated to providing outstanding service, they prioritize client satisfaction by promptly addressing inquiries, communicating effectively, and offering personalized repairs.
For all your uPVC door handle repair needs in Bedford, trust the expertise of Bedford Window and Door Repairs. Our team offers unparalleled knowledge and exceptional customer service to meet your requirements.
uPVC Door Hinge Repairs
For all your uPVC door hinge repair needs in the Bedford region, look no further than Bedford Window and Door Repairs. We are dedicated to providing exceptional services tailored to your individual needs. With our knowledgeable team's extensive experience in uPVC door hinge repairs, you can rely on us to effectively handle any problems that arise.
From addressing a misaligned hinge that obstructs your door's ease of use to replacing a worn-out counterpart, our expertise allows us to tackle these challenges without hesitation. We pride ourselves on utilizing top-quantity materials and cutting-edge tools, guaranteeing enduring fixes that will withstand the passage of time.
Rest assured, we are dedicated to solving your current issue and our unwavering dedication to excellence encompasses delivering exceptional customer service every step of the way. Entrust your uPVC door hinge repairs in Bedford to our capable hands and we will promptly and skillfully restore your door's functionality and security.
Replacement Double Glazed Units
In order to preserve the attractiveness and effectiveness of windows, it is crucial to promptly replace double glazed units. As time passes, these units may sustain damage or wear down, leading to issues such as condensation and reduced insulation.
If there is a misty or misty appearance on your glass, it may be time to replace the double glazed unit. This is typically caused by degraded sealant between the panes, allowing moisture to seep in and resulting in condensation that obstructs transparency and reduces insulation capabilities.
In order to achieve optimal results, it is imperative to choose a reliable window repair company that uses high-quality materials for the meticulous replacement of double glazed units. This procedure entails the thorough removal of the existing unit and the precise installation of a new one.
By investing in replacement double glazed units, you not only improve the efficiency and appearance of your windows, but also enhance insulation and reduce noise. This results in year-round comfort for your home.
Protect your windows from potential damage caused by outdated or malfunctioning double glazing. Enlist the assistance of professionals for a thorough and effective replacement.
Misted Double Glazing Repairs
At Bedford Window and Door Repairs, we recognize the challenges associated with misted double glazing. That's why we have cultivated a variety of methods to guarantee exceptional repairs. We take immense satisfaction in offering superior services, establishing ourselves as a reputable leader in this field. Our proficiency lies in effectively remedying issues caused by malfunctioning double glazing, promptly restoring windows and doors to their original condition.
At Bedford Window and Door Repairs, we have the expertise to identify the underlying reason for misty glass panes. Our engineers are well-versed in state-of-the-art methods and materials needed for efficient and timely repairs.
Through the use of their knowledge and cutting-edge technology, they guarantee efficient resolution for condensed sealed units. This ultimately leads to long-lasting enhancements in clarity and insulation for both your windows and doors.
At Bedford Window and Door Repairs, our expertise speaks for itself. However, what truly sets us apart is our unmatched dedication to customer satisfaction. We prioritize making the misty double glazing restoration process as stress-free as possible for our clients. You can trust that our team will be there with you every step of the way, ensuring unbeatable results from start to finish.
uPVC Door Panels
A vital component for a uPVC door, door panels not only add to its visual appeal but also provide insulation and protection. Made from durable uPVC material that can withstand extreme weather, these panels are built to last.
Boasting a plethora of designs and styles, uPVC door panels offer a wide array of choices for homeowners. Whether one desires a timeless look or a modern touch with glass accents, undoubtedly there is an option that will flawlessly enhance both the home's structure and the individual's unique style.
Aside from their attractive appearance, uPVC door panels also have impressive insulation capabilities. The center effectively retains heat during colder seasons and blocks out chilly drafts, leading to reduced heating costs.
With the addition of sturdy panels, your home gains an extra layer of security that discourages potential intruders. This will give you a feeling of confidence, as you can be assured that your house is well-protected.
UPVC door panels offer an excellent combination of security, aesthetics, and practicality for homeowners. With the ability to customize designs and made from long-lasting materials, they provide a reliable solution for those looking for both functionality and insulation.
Door Ancillaries
When considering your doors, incorporating additional elements can enhance both their practicality and attractiveness. Simple yet significant details such as cat flaps, letterboxes, door knockers, and safety chains can greatly enhance their overall effectiveness.
Aside from their practical function of receiving mail, letterboxes can also elevate the aesthetic appeal of your front door. There are numerous choices available in terms of design and coating, making it effortless to discover a suitable one that will beautifully match the exterior of your house.
A cat flap allows your furry friend to come and go as they please, saving you the trouble of constantly opening and closing the door. It's a dependable device that enhances the experience for both you and your beloved pet.
In addition to their main purpose of signaling visitors, door knockers also function as decorative accents that can enhance the appearance of your front door. With a range of designs to choose from, including both traditional and contemporary styles, there are options to suit your individual taste.
Safety chains provide added safety for doors by allowing a partial opening while still ensuring protection. This is especially helpful during door openings, as it prevents full exposure or unauthorized access.
Consider incorporating practical door accessories into your upcoming home renovation. These additions can enhance both the appearance and utility of your doors, as well as provide an added level of protection for your loved ones. Additionally, they offer a multitude of conveniences for everyday use. Are you open to investing in these advantageous upgrades for your doors?
Cat Flap Installation
At Bedford Window and Door Repairs, we understand the importance of providing pet-friendly solutions that allow cats to go outside without compromising home safety. Our skilled engineers have extensive experience with cat flap installations, ensuring efficient and high-quality results for you and your furry companion.
Take advantage of our extensive knowledge in the field as we provide valuable insight into the various types of cat flaps available. Our skilled engineers will carefully measure and adjust as needed to ensure a smooth installation on either your door or wall, from basic manual locks to advanced microchip-based models.
At Bedford Window and Door Repairs, we understand the importance of installing your chosen cat flap correctly to ensure long-lasting durability and reliability. This allows your beloved felines to roam freely without any concerns. Our superior fitting service ensures happy cats and a happy home!
Replacement uPVC Door Panels
Transform your residential or commercial space with our top-quantity uPVC door panels at Bedford Window and Door Repairs. Enhance the appearance, functionality, and security of your property.
Our industry expertise ensures that our door panels are both resilient and designed for frequent usage. As a result, they serve as a reliable barrier against harsh weather and potential intruders.
Our dedicated team of experts utilizes state-of-the-art technology and premium materials to ensure a seamless fit for every replacement uPVC door panel in your existing frame.
At Bedford Window and Door Repairs, our wide range of doors offers something for every property. With a variety of colors, styles, and finishes to choose from, you can find the perfect fit for your architectural preferences. Our options not only enhance the aesthetic appeal of your property, but also increase its energy efficiency. No matter if you prefer a more modern or traditional look, we have personalized solutions that will surpass your expectations.
Window Doctor Bedford
Looking for reliable door and window repairs in the local area? Turn to Bedford Window and Door Repairs, also known as the Bedford Window Doctor. Their team of experienced professionals has a wealth of knowledge and can effectively handle any issues with your windows or doors.
With the help of Window Doctor Bedford's expertise and knowledge, impeccable repairs are guaranteed for both uPVC and aluminium windows. No matter the problem – whether it be broken hinges, gaskets, locks, or handles – your windows will be efficiently restored to their optimal functioning state.
Rest assured that the Bedford Window Doctor has reliable repair solutions for any type of door – whether it's uPVC, aluminium French, or composite. Their team of skilled experts is equipped to handle lock and handle issues, as well as swiftly replacing broken hinges for your safety and convenience.
Window Doctor Bedford provides a range of services, such as replacing double glazed units and uPVC door panels. In addition, they offer various ancillary options like letterboxes, door knockers, and safety chains.
Window Doctor Bedford is a reputable source for locksmith services, catering to both commercial and residential clients. Their wide variety of solutions makes them stand out in the field. Additionally, they provide a convenient call-out option for urgent situations, such as lockouts and emergency repairs or replacements. You can trust Window Doctor Bedford to handle all your locksmith requirements promptly and effectively.
For any problems with windows and doors in Bedford, the perfect solution is just around the corner at the Bedford Window Doctor. With a commitment to dependable repairs for the local community, there's no need to look elsewhere.
In and around Bedford
Bedford, a thriving town situated in the heart of Bedfordshire county, exudes an irresistible charm and allure that captivates both locals and visitors alike. With a rich historical lineage dating back to medieval times, Bedford is steeped in heritage, boasting an array of architectural wonders such as the striking St Paul's Church and the majestic Bedford Castle Mound. The picturesque River Great Ouse meanders through the town center, offering breathtaking riverside scenery for leisurely strolls or tranquil boating excursions.
Renowned for its vibrant cultural scene, Bedford plays host to numerous art galleries and theaters where one can immerse themselves in captivating performances by local artists or world-class productions. Beyond its cultural offerings, this bustling town also caters to retail enthusiasts with its diverse selection of boutique shops lining charming streets like The Arcade or Harpur Street – perfect for indulging in some retail therapy.
A visit to Bedford would not be complete without exploring its verdant parks and green spaces; Russell Park with its beautifully manicured gardens offers a peaceful sanctuary away from daily hustle-bustle while Priory Country Park entices nature lovers with vast woodlands and serene lakeside views. Moreover, events like the annual River Festival bring communities together in celebration of music, food, arts – showcasing how Bedford seamlessly blends traditions with modernity. As night descends upon this enchanting town, it transforms into a culinary haven where gastronomic delights await at various restaurants offering flavors from around the globe – ensuring every palate is satisfied.
We cover the MK40, MK41 and MK42 postcodes and also provide boarding up services for those who have the misfortune of having their property damaged by the weather, burglary or have had their home vandalised.
To view our full range of services, click on the links opposite. If you wish to speak to us you can either call on 01234 731319 or fill out the enquiry form opposite
We also cover Kempston

Bedford Window and Door Repairs
Murdock Road
Manton Industrial Estate
Bedford
MK41 7PE
Tel: 01234 731319
Opening Hours:
Mon 08:00 – 18:00
Tuesday 08:00 – 18:00
Wednesday 08:00 – 18:00
Thursday 08:00 – 18:00
Friday 08:00 – 18:00
Saturday 09:00 – 15:00
Sunday – Closed