Window and Door Repairs near Bexley – Window Glass Replacement
01322 308727
Welcome to Bexley Window and Door Repairs! We are your reliable source of expert assistance for all window and door repairs near Bexley and its surroundings. If you are done dealing with defective windows or doors, turn to us – we have a solution.
Bexley Window and Door Repairs understand the frustration of faulty windows and doors. Our team is dedicated to providing exceptional repair services with the sole purpose of restoring your windows and doors, as well as improving the appearance and protection of your property.
Our engineers have the knowledge and tools to provide you with anything from a simple window lock fix to a full double glazing unit substitute. Let us help you eliminate those bothersome issues such as leaks, breezes, vibrating frames, and more – generated from cracked windows or doors.
No matter the material of your windows, be it uPVC or aluminium, our team is equipped with the skills to revive them and return them to their previous splendour.
We specialize in window and door repair services. We can help you with uPVC, French, patio and bifold doors, ensuring all your entrances are secure and work as they should. Our goal is to make sure all aspects of your home are performing optimally.
Homeowners are aware of the importance of safety and security. Therefore, in addition to dealing with repairs on locks, door handles, hinges and even cat flap installation, our services extend to letter box fitting as well as the installation of security chains for extra peace of mind. Our specialist engineers will get your windows back to crystal clear with expert replacement of misted double glazing units.
A little bit about Bexley Window and Door Repairs
We at Bexley Window and Door Repairs have been chosen as the providers of choice for all window and door repair needs in and around the area. Our years of expertise have enabled us to establish a strong reputation for providing unparalleled services that consistently exceed our customer expectations.
Our engineers are highly qualified in window and door repair. From a simple problem such as a broken handle to complex issues like condensation between double-glazed units, we guarantee the job will be performed quickly and correctly.
Our team is dedicated to providing tailored services for uPVC and aluminium windows. We understand the uniqueness of each home, and guarantee that your windows will perform as well as on day one – no matter the material.
No matter the type of door, we strive to ensure that it is in optimal condition. Whether it's uPVC, French, patio or bifold – our goal is not only to repair but also to enhance security and aesthetic qualities of your external entryways.
We can help you repair doors and windows – locks, hinges, handles and glass panes too. We provide installation services for letter boxes and security chains, so that your home is secure. Plus, we're happy to provide a solution to give your cat easy access to the house!
At Bexley Window and Door Repairs, client satisfaction is key to us. With rapid service that won't sacrifice quality or affordability, we are the local team you can rely on for excellent window and door repairs. Please reach out to us today for reliable solutions that will bring your windows and doors back to life.
Window Repair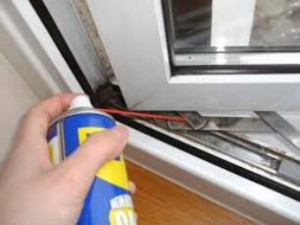 Are you having difficulty with your windows? Don't worry! Bexley Window and Door Repairs are here to help. We specialize in delivering premium window repair services for residents of and around the Bexley area. Cracked glass, broken locks, or faulty handles? No issue! Our team of experienced engineers can take care of any troubles you may encounter.
When it comes to uPVC window repairs, our experts have the necessary know-how to repair any issue. Be it replacing ruined frames or repairing faulty hinges, we will ensure that your windows are back to perfect working order.
If you need aluminium window repair, our professionals can provide the ideal solution faulty locks and handles. Look no further; we've got you covered.
Have peace of mind knowing your house is secure with our window lock repair and replacement services. Our specialists have the expertise necessary to ensure your property remains protected.
Do you have difficulty when it comes to opening or closing your windows? It's possible the problem lies with the handle; our knowledgeable engineers possess the vital tools needed to repair or replace handles, making sure your windows work correctly.
Don't be concerned if you're having trouble opening or closing your windows – our hinge repair services will help get them working properly again.
If you encounter problems with your double glazing getting foggy or misted, our specialists are available to help. They have the know-how to restore it to pristine condition.
At Bexley Repair, we recognize the importance of your uPVC doors working correctly. To this end, we have crafted our repair services to cater specifically to them.
If you need assistance with your aluminium door, our team is prepared to help. We can solve dents, scratches and lock and hinge difficulties – no problem is too big or too small for us!
uPVC Window Repairs
UPVC windows boast durability and energy efficiency, so it's no surprise they are commonly chosen by homeowners. If any issues arise with the windows over time, it is advised to take immediate action to prevent further harm.
Faulty locks can make it difficult to close uPVC windows properly and securely. Thankfully, the specialists at Bexley Window and Door Repairs have the expertise required to carry out repairs quickly. Our engineers will assess the condition of your lock and provide swift repair services to restore security in your home.
uPVC windows may suffer from worn-out or damaged hinges which can cause draughts, leaks, and difficulty to open or close. Fortunately, our engineers are adept in either replacing or repairing the hinges so your windows will soon be back to proper functioning.
If you have noticed fogging or condensation on your uPVC windows, it could mean there is a problem with the sealant or insulation. Our professionals can take care of misted double glazing problems by installing a new sealed unit, thus eliminating any cloudy appearance or moisture build-up.
We understand how vital it is for uPVC windows at home to be both aesthetically pleasing and operable. That's why at Bexley Window and Door Repair, we offer skillful repair services that are also competitively priced. Don't let broken windows jeopardize your safety – get in touch with us for unbeatable solutions!
Aluminium Window Repairs
If you require a proficient specialist to fix your aluminium windows, Bexley Window and Door Repairs is the right choice. Our team of engineers have the skills and modern tools necessary for a successful repair job. They will ensure that your windows are swiftly restored to their former state.
One of the issues commonly seen with aluminium windows is crumbling or degraded frames. Over time, they can become twisted or eat away, which leads to thermal and safety issues. Our proficient engineers have the skill to examine your window frames so they can deliver effective repairs.
Sometimes, an accident or age-related wear and tear can lead to a broken or cracked glass pane in aluminium windows. Not only does this damage the look of your home, but it also hampers its energy efficiency. Fortunately, our team can swiftly and expertly carry out a replacement.
We provide professional repair services for aluminium windows, ensuring the handles, hinges, locks and seals remain in perfect working order. These components are essential for safe and efficient window operation, so any issues should be addressed quickly to prevent further damage. Our repairs will save you money when compared to purchasing costly replacements.
If you're looking for top quality aluminium window repairs near Bexley, the experts at Bexley Window and Door Repairs have just what you need. They can provide you with perfect solutions to fit your requirements.
Window Lock Repair
If your window lock is not functioning properly, it is important to take action quickly. Neglecting the problem can put your family's safety at stake. Bexley Window and Door Repairs offers superior window lock repair services in and around Bexley. Reach out to us and we will help you resolve the issue.
Our experienced engineers possess the capability to identify and resolve a wide variety of window lock issues. Whether your lock is stuck, broken, or not working as it should, they have the expertise to get it back in operation.
When you come to us for window lock repair, we'll provide only the best materials and most trusted techniques to ensure a reliable solution. Our experts understand how vital it is to be secure, so they endeavour to fix locks promptly and effectively.
Don't take chances with the safety of your home. Reach out to Bexley Window and Door Repairs now for reliable window lock repair services!
Window Handle Repair
If your window handle isn't operating as it should, don't stress – you can rely on the professionals at Bexley Window and Door Repairs! We provide repair services for handles in the Bexley region.
A faulty window handle can be a bother, preventing proper ventilation and security of your house or workspace. Taking action swiftly is wise to solve the issue.
We are here to assist you with any window handle issues regardless of the window type. Our experienced engineers have the expertise and capacity to quickly assess and resolve the problem. You can count on us to get your uPVC or aluminium windows functioning again in a jiffy.
At our window handle repair service, we ensure that all your handles are working perfectly – no more struggling to close or open them. We are commited to giving you the satisfaction that your windows will operate smoothly and easily, bringing peace of mind in your own home.
Make sure your windows are running in top condition by getting in touch with Bexley Window and Door Repairs – they provide fast and reliable repair services, so you can avoid further disruption.
Window Hinge Repair
When it comes to having your windows work efficiently, hinges are essential. Over time, they can deteriorate, leading to problems like difficulty in opening and closing them, draughts coming through and possibly complete failure.
At Bexley Window and Door Repairs, we have a team of experienced engineers who can identify and efficiently address any problems you may be having with your window hinges in Bexley as well as its surrounding areas.
Our specialists, possessing both the skill and necessary resources, are capable of carrying out successful repairs on either uPVC or aluminium windows. They will carefully scrutinize your hinges to decide whether they can be fixed or need to be replaced.
Be sure not to let your window hinge issues snowball – call Bexley Window and Door Repairs now for the help you need. Remember, a working hinge is essential for a window that will last!
Window Glass Replacement
Accidents can leave your windows damaged, regardless of the cause. A baseball or extreme weather, for example, might lead to cracked glass which can negatively affect a home's aesthetic appeal and security. At Bexley Window and Door Repairs, we understand the need for dependable windows within a house.
Our team is the go-to for window glass replacement services near Bexley and the surrounding areas. We specialize in all types of glass, from single pane, double pane, tempered, tinted to energy-efficient varieties. Our process is fast and designed to not disrupt your daily routine.
When you entrust us with your window glass replacement project, you can take comfort in knowing that our team will use only the highest quality materials and demonstrate expert craftsmanship. Most importantly, we are devoted to giving our customers the best value for their money by providing dependable service at a reasonable cost.
If your home's window glass is broken or damaged, don't wait to take action! Contact Bexley Window and Door Repairs quickly for personalized window replacement services that will get your home back to looking and feeling secure.
Misted Double Glazing Repairs
Do you feel frustrated looking though foggy or cloudy windows? Don't worry, we have got you covered. Bexley Window and Door Repairs can help make your double glazing look like new again, fixing any misted panes promptly to give back the view and functioning of the window.
Misted double glazing can cause a variety of issues; from affecting your vision to reducing energy efficiency. Usually, mists form because of age, improper installation or even a broken seal.
Our team of experienced professionals have the capability and know-how to identify any issues and deliver top-tier repairs. We carefully select the optimal materials to address weak seals or shattered glass panels, ensuring that your windows will be restored to their original condition.
Our repair services can aid you in improving insulation and sprucing up the look of your home or workspace. Look no further for that crystal clear view; take advantage of our expertise to free yourself of poor visibility.
Allow us to take away the worry of having misted double glazing. We guarantee dependable, cost-effective resolutions that will breathe life back into your windows! Reach out to us now.
Door Repair
Maintaining the security of your home is a top priority and Bexley Window and Door Repairs can help you stay safe. As time passes, your doors can become worn or damaged – putting you at risk of intrusions. Don't take chances – let us assist in renewing your doors for peace of mind.
Our experienced team can offer door repair services for both uPVC and aluminium doors. Issues such as broken locks, handles and hinges, or if your front door isn't closing correctly or your patio is hard to slide open, we have all the expertise and tools necessary to get your doors back in perfect condition.
Our talented engineers are equipped with the right skills to precisely diagnose problems and offer effective solutions in a timely fashion. We understand how bothersome faults in doors can be, therefore we make sure to finish repairs quickly without sacrificing quality.
Don't take chances with the security of your home – contact Bexley Window and Door Repairs right away for dependable door repair services! Our trusted engineers cover Bexley and surrounding areas.
uPVC Door Repairs
If you live in Bexley or the surrounding area and your uPVC door has seen better days, you can trust Bexley Window and Door Repairs. Homeowners adore uPVC doors for their sturdiness, energy efficiency, and low maintenance requirements; however, even these strong fixtures are prone to damage over time.
Our experienced engineers have comprehensive knowledge of uPVC doors, and can assist you no matter what the issue – whether it's sticking, won't close, or has broken parts like handles and hinges. Whenever there are problems with your door it can be an annoyance or lead to security concerns, so we make sure to work efficiently and get you results fast.
With our extensive expertise and vast range of replacement fittings, we can ensure that your uPVC door is restored to top condition in no time. We'll get locks and handles working again, align hinges properly and, when necessary, fit new panels – all part of the service!
Bexley Window and Door Repairs provide trustworthy uPVC door repair services that guarantee the security and comfort of your home. Reach out to us for dependable work you can rely on!
Aluminium Door Repairs
At Bexley Window and Door Repairs, we focus on fixing aluminium doors. Our experts know the complexities of newer fittings, so you can trust us to do the job right.
Hinges can be a persistent problem with aluminium doors. Over time, they may become worn or loose, leading to the door not opening and closing properly, or even sagging. Our team of experienced engineers can identify and repair the issue swiftly so your door works as it should.
Our team of experts can effortlessly repair locks on aluminium doors. They can trace and solve any issue, from being jammed to worn-down, or anything else that is not functioning properly. With the use only superior components, we guarantee you a reliable answer to your lock distress.
If your aluminium door has been damaged by theft or an accident, we provide a reliable and rapid repair service. Our team of experts will inspect the damage and offer robust solutions to restore your entrance to a secure, working state.
No matter the issue with your aluminium door – be it frame adjustments, weatherproofing or glass replacement – you can trust in the expertise of our staff. We strive to deliver top-notch service and craftsmanship on every job we take on. If you're in need of repairs near Bexley and its surrounding areas, look no further than Bexley Window and Door Repairs!
French Door Repairs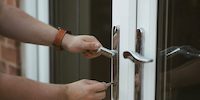 French doors are a chic and stylish addition to any home. They promote the movement of natural light, creating a welcoming interior atmosphere, while allowing for a smooth transition from inside to outside areas. Unfortunately, like all other doors, they can eventually falter in condition.
Having trouble with your French doors? Whether it be a broken handle, compromised hinges or locks, our team of experienced professionals at Bexley Window and Door Repairs can assist you. We have the knowhow to take care of French door issues in and around Bexley.
We want to ensure the safety of your home, so we offer dependable repair services for French door locks. Our experienced engineers can adjust existing locks or replace them entirely, guaranteeing that your doors are both functional and secure.
Our experts are able to help if you're having troubles with your French doors, whether it be a lock issue, loose handles or squeaky hinges. We'll make sure to inspect the situation and provide efficient solutions, so you can continue to enjoy using your doors without interruption.
At Bexley Window and Door Repairs, we prioritize customer satisfaction above all. We will restore your French doors to working order so that you can enjoy long lasting use. Contact us today to begin the process of repairing them!
Patio Door Repairs
Patio doors are an incredible asset to any home. They not only provide easy access to your outdoor area and let in plenty of natural light, but their efficiency and safety can be compromised if worn or damaged over time with regular use. To restore them back to their optimal state, Bexley Window and Door Repairs is here for you.
Our engineers have the expertise to repair patio doors in and near Bexley. We can handle anything from sticking frames to malfunctioning handles and locks. Our team is well-prepared for any issue that may arise.
We know it can be worrying to have a damaged patio door that puts the safety of your property in jeopardy. That is why our experienced engineers take swift action to diagnose the problem and deliver a suitable solution.
We are here to help you get your patio doors back in top shape. From fixing tracks and rollers to replacing broken glass panels or handles, our repair services are comprehensive.
Don't let outdoor enjoyment be spoiled by a malfunctioning patio door. Reach out to Bexley Window and Door Repairs for professional and cost-effective fix-ups for any patio door repair urgent situation!
Bifold Door Repairs
Bifold doors are a popular choice for those wishing to create a connection between the interior and exterior of their home. Not only do they provide adaptability and practicality but also add an aesthetic touch. However, like any other door, periodic repair by an expert may be required due to potential issues that can develop over time.
Bifold doors may become misaligned, not properly folding or sliding along the track. This could be caused by worn hinges, damaged rollers or tracks, or a faulty installation. Tackle this quickly to stop any further issues from arising.
An issue with bifold doors that might come up is harms to handles or locks. Through regular usage, they can become slackened or even come off; faulty function or difficulties with locks could place your home's safety in jeopardy. These matters should be sorted out right away.
Furthermore, bifold doors may need to be fixed if the glass panels have been compromised due to physical force or inclement weather.
It is essential to keep your bifold doors in optimal condition. Bexley Window and Door Repairs provides skilled, expert services for window and door repair within the Bexley locality and beyond.
Composite Door Repairs
At Bexley Window and Door Repairs, we are proud to offer our customers high-quality composite door repairs. Our extensive experience has made us a well-respected name in the industry. Our competent engineers have an impressive command of composite doors, allowing them to accurately identify and fix any issues promptly.
No matter how much damage your composite door has suffered, our skilled experts are guaranteed to restore it with perfection. Utilising cutting-edge techniques and the latest equipment, the outcome will exceed all expectations. There is no repair job too hard or easy for us; whether it be minor wear and tear, replacing panels and hinges or serious structural damage, our commitment remains solid throughout.
At Bexley Window and Door Repairs, we are dedicated to providing the best possible service – from a prompt response, to immaculate repair work. Put your trust in us; our expertise and customer satisfaction record will speak for itself when it comes to composite door repairs!
Door Lock Repair
If you're having trouble with your door lock, then look no further than Bexley Window and Door Repairs. We're here to make sure everything runs smoothly and that your door is secure. Our team of specialists handles all manner of repair tasks on locks, so you can restEasy knowing that it will be in good hands.
At our company, we are fully equipped to take on any problem pertaining to door locks. Whether it is a broken lock or an unreliable system, our team of experienced professionals have the know-how and expertise needed to provide a successful repair for both uPVC and aluminium doors.
We understand how frustrating it is when your door lock isn't cooperating. It compromises the safety of your residence and puts you in harm's way. That's why providing timely service is essential – we prioritize quick response times on all repairs.
We are dedicated to creating a secure and safe environment for you. We offer trustworthy solutions that will make sure your locks are efficiently repaired in Bexley and the surrounding area. If you require any assistance, feel free to contact us!
It's essential to safeguard your home or business, so we can take care of any door lock repairs needed. We will do everything in our power to ensure the safety of your premises and guard it from potential risks.
Bexley Window and Door Repairs are the perfect destination for any door lock repair needs. Their team of experienced experts will give you the best service in town, so don't put it off – get in touch today for top quality results!
uPVC Door Handle Repairs
Don't worry if your uPVC door handle isn't working properly. Bexley Window and Door Repairs has you covered. Our experts are experienced in providing reliable repairs for uPVC door handles throughout the Bexley area.
A faulty uPVC door handle can be frustrating and cause problems when attempting to access your home or chosen property. Fortunately, our proficient engineers possess the knowledge and experience required to promptly diagnose the issue, enabling them to provide a dependable solution for repair.
If your uPVC door handle has malfunctioned, our skilled professionals will carry out repairs quickly and effectively. We fully appreciate the value of security and we'll make sure your door handle is fixed to ensure it meets all of your safety requirements.
Don't waste another moment – get in touch with Bexley Window and Door Repairs to resolve your broken uPVC door handle. Our team of experts will restore it so you can feel secure in the knowledge that it is once again operational!
uPVC Door Hinge Repairs
At Bexley Window and Door Repairs we understand the value of your door hinges. We can promptly attend to any repair work needed to ensure the security and efficiency of your home is maintained.
Over time, regular use and exposure to the elements can cause damage or wear to uPVC door hinges. This can lead to difficulty in opening and closing the door, a squeaky sound, or complete hinge failure.
Our team of experts can be trusted to take care of any hinge concerns with regard to uPVC doors. Their expertise and specialist gear dictate that the job will be carried out in a proficient manner. With these repairs complete, you'll be able to use your doors again in comfort and safety.
No matter the scope of your undertaking, we are equipped to handle it. Our main focus is ensuring your satisfaction with our services, so we do our utmost to provide fast service at a reasonable rate.
Don't let faulty uPVC door hinges put your home's security and comfort at risk. Contact Bexley Window and Door Repairs right away to ensure reliable repair services.
Replacement Double Glazed Units
It is essential to sustain the energy efficiency and visual appeal of your home. Therefore, do not neglect double glazed windows which, over time, may not maintain their condition, leading to cold air seeping in, condensation forming and poor insulation.
At Bexley Window and Door Repairs, we are proud to provide our customers living in Bexley and surrounding areas with top-notch double glazed units. Our team of experts can take all measurements before fitting the new units, making sure they fit perfectly into window frames.
By choosing our replacement services, you can benefit from various advantages. Our double glazed units are designed to improve energy-efficiency, resulting in less heat loss during the winter and diminished solar gain during summer. This leads to decreased energy expenses year-round.
Replacement double glazed units will help you create a relaxing home atmosphere, free from outside interruptions such as traffic or neighbors. You can rest assured that your tranquility won't be disturbed.
Finally, our replacement double glazed units provide optimal safety and security. Secured with innovative locking mechanisms and reinforced glass, your residence will be inaccessible to uninvited guests.
Let Bexley RepairMyWindows and Doors bring your home back to its original comfort and value with our expert replacement services! Don't delay – contact us today to revitalize those old double glazed windows and give them a new breath of life.
uPVC Door Panels
Doors made from uPVC can become susceptible to damage over time. This may cause them to suffer from cracking, fading, or warping; not only diminishing their visual appearance, but also reducing their security and ability to insulate.
At Bexley Repair, my Windows and Doors can help you transform any uPVC door panel. Our professional team will assess the condition of your panel to determine if it should be fixed or replaced, and we boast a good variety of styles and designs.
Our veteran engineers will replace your outdated panel with a brand-new one, ensuring a flawless installation and tidy finish. Utilising superior materials, these panels won't be impacted by challenging weather conditions, promising you a long-lasting product.
Don't let your home's entrance deteriorate. Contact Bexley Window and Door Repairs to get expert uPVC door panel repairs. Our experienced team will restore the appearance and effectiveness of your doors.
Replacement uPVC Door Panels
If you find that your uPVC door panels are not looking as good, our team at Bexley Window and Door Repairs are here to help. Our experts can provide you with excellent quality replacement panels to return your entrance to its former splendour.
Our wide inventory gives you the opportunity to find the perfect fit. Whether you want a classic design or something more current, our varied styles and hues will suit your home's aesthetic. For a subtle addition or an attention-grabbing piece, we have exactly what you're looking for.
Our replacement uPVC door panels are a great choice if you're looking for heightened aesthetic appeal, durability, security and top-quality materials. Their robustness is guaranteed to face any weather conditions, as well as providing effective insulation.
Our experienced engineers ensure a stress-free installation process that will not disrupt your daily routine. They will deftly remove the old panel and expertly install the new one, eliminating any risk of drafts or unwanted leaks.
Upgrade your uPVC entranceway and get in touch with Bexley Window and Door Repairs for their top-notch replacement panels. Our team can also assist you with any repairs you may need for your window or door units.
Window Doctor Services
At Bexley Window and Door Repairs, our team of skilled professionals are here to guarantee the best service relating to your windows. From lock issues to unresponsive handles or faulty hinges, we detect and address any problems so that your windows work in top condition.
At our company, we provide the greatest uPVC repairs on the market. We can mend cracks or chips in the frame and replace compromised seals, making your windows look and function as if brand new. Furthermore, because of our expert knowledge in aluminium window repairs, we have the capability to remedy corrosion and any other damage, reinstating much needed robustness and durability.
At ABC, our experienced team is ready to help with any damaged or broken glass panes. We are committed to keeping your home safe and secure, so you can count on us to ensure a speedy replacement of your window glass.
Misted double glazing can be an unattractive and unhelpful blight on insulation performance. As such, our team has the expertise and capabilities to get it sorted out swiftly.
Don't ignore your doors! We offer extensive repair options for both uPVC and aluminium. From locks to hinges, handles to more, we'll get them looking like new again.
For qualified window doctor services in the Bexley area, look no further than Bexley Window and Door Repairs. Contact us now to receive custom solutions for your individual needs.
uPVC Repairs
Homeowners frequently choose uPVC windows and doors for their lasting build quality and energy efficiency. Bexley Window and Door Repairs offers periodic servicing to keep these fixtures in optimal condition over the years.
Our experienced engineers are skilled in uPVC repair, providing assurance that your windows and doors will be good as new. We can address cracked frames, worn-out hinges, or weakened seals; our expertise covers a variety of uPVC issues.
A typical problem with uPVC windows is condensation built up between the panes. This can detract from the look and reduce insulation levels. The professionals at our company are highly experienced in replacing double glazed units, eliminating misty patches and restoring transparency to your windows.
We provide repairs for windows and uPVC doors. We can fix broken locks and handles, replace hinges, or repair panels- no matter the issue, we have the answer.
Trust Bexley Window and Door Repairs to keep your home comfortable and secure! Their reliable, efficient uPVC repair solutions will ensure that your peace of mind isn't put at risk by broken fixtures.
Door Ancilleries
When it comes to the overall functioning and look of your doors, Bexley Window and Door Repairs brings a full range of ancillaries that can not just contribute to the beauty of your entryway but also up its security and aesthetics. They have all sorts of door accessories available such as letter boxes, door knockers, and security chains.
Our specialists can make sure your front entrance is equipped with a stylish and functional letter box. Expert craftsmanship is employed to ensure perfect integration with your door, making mail delivery a breeze.
Enhance your entrance with a unique door knocker that shows off your personal style. With our array of options, you can find whatever look you're looking for – whether it be classic or contemporary – and feel confident knowing they are built to last.
Maximise the safety of your home by fitting a tough security chain to your doors. This safeguards from unwelcome callers, while you can still talk to those outside without fully opening the door.
At Bexley Window and Door Repairs, our passionate team of experts are committed to delivering high-quality solutions for window and door repairs. Our engineers are well-versed with various doors and additional details including letterboxes, door knockers, and safety chains. We pride ourselves on quick services as well as top-notch materials to guarantee optimal overall satisfaction – in terms of appearance and functioning.
Cat Flap Installation
If you want your feline family member to be able to come and go as they please, then the professionals at Bexley Window and Door Repairs can assist. We provide cat flap installation for windows and doors, so that your pet can have the autonomy they need in the Bexley vicinity.
Installing a high-quality cat flap is a great way to provide your pet with easy access and save you from having to open doors for them. Our engineers can take care of the fitting, no matter whether that be on uPVC, aluminium or patio doors!
We understand that every home is unique, which is why we give you the chance to personalize your installation. Our selection of sizes and styles will accommodate your requirements and wishes. Plus, our engineers are trustworthy experts who guarantee that each component of the installation is done flawlessly – no air leakage or safety concerns!
Say goodbye to scratched doors and endless meowing! Let our reliable cat flap installation service make life simpler for you and your pet. We'll help you both experience a more convenient way of living.
Contact Bexley Window and Door Repairs today to schedule a fitting for a cat flap. With our assistance, your playful pal can easily move between the indoors and out – they won't miss a minute of their adventures!
A little bit about the London Borough of Bexley
The London Borough of Bexley, located in southeast London, exudes a charming blend of rich history and modern vibrancy. With its diverse range of residential areas and well-connected transportation network, Bexley stands as an attractive destination for both families and professionals seeking a high quality of life within close proximity to the bustling city center. The borough boasts an impressive array of green spaces, including the picturesque Danson Park with its tranquil lakeside views and expansive grounds perfect for leisurely walks or picnics on sunny afternoons.
For those with a penchant for cultural experiences, Bexley offers numerous heritage sites such as Hall Place—an Elizabethan mansion-turned-museum housing magnificent gardens that transport visitors back in time. Additionally, art enthusiasts can revel in the borough's creative scene through visits to various galleries showcasing local talent. Furthermore, Bexley nurtures flourishing communities by providing excellent educational opportunities through its wide selection of schools ranging from esteemed grammar institutions to specialized academies catering to diverse interests.
As day turns into night, residents enjoy an assortment of dining options featuring cuisines from across the globe – whether it be savoring traditional fish and chips at one of Bexley's quaint pubs or indulging in flavorsome international delicacies found throughout the area's vibrant restaurant scene. In essence, the London Borough of Bexley encapsulates timeless charm alongside contemporary convenience—a place where tradition harmoniously meets progress while offering a fulfilling lifestyle enriched by culture, nature, education, and culinary delights.
We cover the DA5 postcode and also provide boarding up services for those who have the misfortune of having their property damaged by the weather, burglary or have had their home vandalised.
To view our full range of services, click on the links opposite. If you wish to speak to us you can either call on 01322 308727 or fill out the enquiry form opposite
We also cover Bexleyheath
Bexley Window and Door Repairs
Old Bexley Business Park
Bourne Road
Bexley
DA5 1LR
TEL: 01322 308727
Opening Hours
Mon 08:00 – 18:00
Tuesday 08:00 – 18:00
Wednesday 08:00 – 18:00
Thursday 08:00 – 18:00
Friday 08:00 – 18:00
Saturday 09:00 –15:00