Window and Door Repairs near High Wycombe – Glass Repair
01494 619771
Welcome to High Wycombe Window and Door Repairs – your trustworthy source of professional help with window and door repairs near High Wycombe and its vicinity. If you have had enough of dealing with broken or malfunctioning windows or doors, our team has a solution for you!
High Wycombe Window and Door Repairs are aware of the irritation faulty windows and doors can cause. Our team is devoted to offering outstanding repair services, designed to bring your windows and doors back to their best condition, as well as enhancing the look and security of your property.
Our engineers have the expertise and equipment required to solve any window or door issue for you – from fixing a simple lock to full glazing unit replacement. No matter if you're affected by drafts, rattling frames, leaks, etc caused by broken windows or doors, we'll help you get rid of them.
It doesn't matter what your windows are made of, whether it's uPVC or aluminium, our team has the knowledge and experience to bring them back to life and make them gleam like new again.
We specialize in window and door repairs that include uPVC, French, patio and bifold doors, to make sure your entrances are secure and running as they should. We strive to guarantee all parts of your home meet their best potential.
Property owners are conscious of the significance of safeguarding their premises. Hence, as well as attending to repairs on locks, door handles, hinges and cat flap installation – we also offer letter box fitting and security chain installation for added assurance. Our experienced engineers will restore your windows back to optimum condition with expert replacement of misted double glazing units.
A little bit about High Wycombe Window and Door Repairs
High Wycombe Window and Door Repairs have earned the distinction of being the go-to provider for window and door repair services in and around the region. Our wealth of experience has enabled us to build a strong standing, with our services surpassing customer expectations every time.
Our engineers have the skill and knowledge to repair all types of windows and doors. No matter how straightforward or complex the issue is – be it a broken handle or condensation between double-glazed units – we ensure a swift and effective repair service.
We are devoted to customising our services for uPVC and aluminium windows. We appreciate the individual identity of each property, and guarantee that your windows will remain in good condition – regardless of the type of material used.
We are committed to ensuring that no matter the type of door, it is in excellent condition. Our goal is to not only improve the functionality of uPVC, French, patio and bifold doors but also ensure their security and look.
At Ate, we can help you with any repair and installation needs for doors and windows. From locks to hinges, handles to glass panes, no job is too big or small! We also provide services for letterboxes and security chains so that your home stays safe and sound. To top it off, we even have solutions to give your feline friends easy access to the house!
At High Wycombe Window and Door Repairs, customer satisfaction is our top priority. Our fast service does not compromise on quality or cost efficiency, making us the source you can trust for your window and door repair needs. Get in touch with us today for dependable solutions that will restore your windows and doors.
Window Repair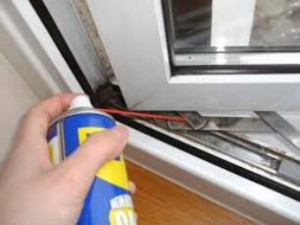 Are you having problems with your windows? Don't worry, High Wycombe Window and Door Repairs have got you covered! Our experienced engineers will happily take on any repairs needed – from cracked glass to faulty handles. So whether it's acquiring replacement locks or mending broken parts, we are here to provide you excellent service in the High Wycombe area.
Our specialists possess the knowledge needed to fix any uPVC window repairs. We offer services to replace damaged frames and take care of any faulty hinges, returning your windows to optimal condition.
At our company, we provide a perfect solution to your needs for aluminium window repair. Our professionals are here to take care of broken locks and handles, so you don't have to look any further; we've got you taken care of.
Rest assured, our skilled professionals guarantee your home will stay secure with our window lock repair and replacement services. With their expertise, you have the peace of mind knowing your property is safeguarded.
Are you having trouble getting your windows open or shut? It could be a handle issue; our well-trained engineers have all the necessary equipment to fix or switch handles, ensuring that your windows are working correctly.
No need to worry if your windows are giving you difficulty when opening or closing – our handy hinge repair services will restore them to their optimal functioning.
Foggy or misted double glazing can be a problem, but our specialists are here to help. They possess the expertise to return your windows to their former glory.
At High Wycombe Repair, we understand how vital it is to keep your uPVC doors in optimal condition. As a result, our services are tailored to deliver the best possible care.
If you need aid with your aluminum door, our staff is ready to assist. No matter the size, we can take care of dents, scratches, lock and hinge issues – we're up for any challenge!
uPVC Window Repairs
UPVC windows are popular with homeowners due to their durability and energy efficiency. If any problems arise, it is recommended that swift action is taken in order to avoid causing further damage.
High Wycombe Window and Door Repairs can provide a secure resolution to faulty uPVC window locks, with the knowledge of our expert engineers. Our team will evaluate your lock's condition before providing fast repair services to ensure that your home remains safe and sound.
uPVC windows may become weak or damaged over time, causing draughts, leaks, and difficulty opening or closing. Our engineers are qualified in either replacing or restoring these hinges so your windows can be back to normal.
If your uPVC windows show signs of fogging or condensation, then you could be experiencing a sealing or insulation issue. Our experts can tackle such misted double glazing problems by fitting a new sealed unit – eliminating any cloudy look or build-up of moisture.
At High Wycombe Window and Door Repair, we understand that having fully functional and attractive uPVC windows is crucial. We offer top-quality repair services backed by competitive rates. Rather than risking your safety with broken windows, get in touch with us for unbeatable solutions!
Aluminium Window Repairs
High Wycombe Window and Door Repairs is the trusted provider if you're in need of a skilled specialist to mend your aluminium windows. Our team of engineers possess the knowledge and tools essential for an effective repair. Quickly, they will be able to restore your windows to their original condition.
The issue of worn or decaying frames is commonplace when it comes to aluminium windows. With age, they can twist and become degraded, causing thermal and safety issues. Our experienced engineers are adept at inspecting your window frames and, if necessary, providing effective remedies.
Sometimes, an accident or everyday wear and tear may cause damage to your aluminium windows' glass panes, affecting the appearance of your residence as well as decreasing its energy efficiency. However, our team is capable of performing fast and quality replacements.
Our specialist repair services for aluminium windows guarantee the handles, hinges, locks and seals are in good condition. These parts are important to provide smooth window operation; hence, any problems should be resolved promptly to minimise further damage. Our repairs will cost less than buying replacements, saving you money.
For those in need of top-quality aluminium window repair services in High Wycombe, High Wycombe Window and Door Repairs offers the ideal solution. With their expert assistance, you can attain perfect results that fit your exact needs.
Window Lock Repair
If your window lock isn't working properly, get in touch with us at High Wycombe Window and Door Repairs for superior repair services in and around the area. Acting swiftly is paramount to ensure the safety of your family, so do not hesitate to reach out!
Our engineers have the know-how to tackle any window lock problem. From jammed locks to broken ones and malfunctioning components, they possess the skills needed to return it back to a working condition.
When you entrust us with your window lock repair needs, you can be sure we use only the highest quality materials and most reliable methods to guarantee a dependable result. Our team knows how important safety is, so they are dedicated to repairing locks quickly and efficiently.
Don't risk the security of your home – call High Wycombe Window and Door Repairs now to get dependable window lock repair services.
Window Handle Repair
Don't worry if your window handle isn't working properly – the team at High Wycombe Window and Door Repairs have you covered! Our experienced engineers offer repairs for handles in the High Wycombe area.
A faulty window handle can be a nuisance, disrupting the airflow and security of your home or workspace. Acting quickly is an advisable solution to the problem.
We are here to assist you with window handle issues of any kind. Our experienced engineers have the professional know-how and capability to evaluate the problem quickly and fix it. We can get your uPVC or aluminium windows in working order as soon as possible. Rely on us!
At our window handle repair service, we pledge that all your handles will work correctly – no more trying to open or shut them. We are dedicated to providing you with the assurance that your windows will move smoothly and effortlessly, giving you a sense of tranquility in your own residence.
Ensure that your windows are in optimal shape by contacting High Wycombe Window and Door Repairs – they offer swift and dependable repair services so you don't have to worry about further difficulties.
Window Hinge Repair
Maintaining the efficiency of your windows hinges is an important part of window upkeep. Deterioration over time can cause troubles such as refusing to open or close, draughtiness and even total breakdown.
The specialists at High Wycombe Window and Door Repairs can swiftly identify and resolve any issues you may have with window hinges in High Wycombe or the nearby vicinity. Our engineers boast extensive experience, ready to serve your needs.
Our experts have the talent and resources to successfully repair uPVC or aluminium windows. They will meticulously inspect the hinges to decide whether repairs are feasible or a replacement is necessary.
It's important to address your window hinge troubles promptly – High Wycombe Window and Door Repairs are the ideal people to call for assistance. Without a fully functioning hinge, you won't get the longevity you expect from your window!
Window Glass Replacement
No matter the cause, accidents can leave your windows in need of repair. Whether it's a stray baseball or inclement weather, cracked glass can be an eyesore as well as a security hazard. At High Wycombe Window and Door Repairs, we recognize the importance of having sturdy windows at home.
The team at High Wycombe and the wider area are well-serviced by our window glass replacement services. We can offer a variety of options, from single pane, double pane, tempered and tinted to energy-efficient varieties. Our process is efficient and designed to minimize disruption to your daily life.
By entrusting us with your window glass replacement project, you can be sure that only the highest quality materials will be used and that our craftsmanship will be expert. We are devoted to giving you the best possible value for your money through dependable service at an affordable cost.
Don't leave your broken windows unchecked! Reach out to High Wycombe Window and Door Repairs for bespoke replacement services that will make your property look and feel secure again.
Misted Double Glazing Repairs
Are you fed up with cloudy or foggy windows? Don't fret – High Wycombe Window and Door Repairs have the perfect solution! We can restore your double glazing to its former glory, swiftly replacing any misted out panes. You'll soon be able to embrace the scenery outside once again!
Misted double glazing can be the cause of a range of problems, from impacting your sight to decreasing energy efficiency. Typically, mists are created due to age, faulty installation or even a damaged seal.
Our experienced team has the capability and expertise to spot any issues and carry out high-quality repairs. We carefully choose the best materials for weak seals or smashed glass panels, resulting in your windows being brought back to their original state.
Our repair services can help you enhance insulation and improve the look of your home or workplace. No need to search further for clarity; use our expertise to get rid of low visibility.
Let us help you forget the stress of having faulty double glazing. Our reliable, cost-effective solutions will revitalise your windows! Contact us today.
Door Repair
Keeping your home secure is of utmost importance and High Wycombe Window and Door Repairs can help you stay safe. As your doors get older, they may wear down or become damaged – leaving you vulnerable to intruders. Don't take chances – let us assist by restoring your doors for your peace of mind.
Our talented team can provide repair services for uPVC and aluminium doors. No matter what the issue is – be it a broken lock, handle or hinge, or difficulties opening the front door or patio – we possess the skills and equipment needed to get your doors working perfectly again.
Our talented engineers have the ability to accurately identify issues and provide effective solutions in a timely manner. We understand how irritating door defects can be, so we make sure repairs are completed quickly without compromising quality.
Don't put your home security at risk – get in touch with High Wycombe Window and Door Repairs right away! Our reliable engineers serve customers throughout High Wycombe and the nearby areas.
uPVC Door Repairs
If you are based in or around High Wycombe, you can rely on High Wycombe Window and Door Repairs to repair your uPVC door. Despite their robust nature, these doors can suffer from wear and tear with age – luckily the team at High Wycombe Window and Door Repairs are experienced in restoring these fixtures to their original condition. Their energy efficient, low maintenance qualities make them an ideal option for homeowners.
Our engineers have a thorough understanding of uPVC doors, meaning they can help with any issue. We understand that faulty doors can be both frustrating and pose an insecurity threat, so we aim to work swiftly to ensure results. From sticking issues to broken handles and hinges, no job is too much for us.
Our team of experts have a great selection of replacement fittings, so we can quickly get your uPVC door looking like new. We'll get locks and handles working again, align hinges, and if necessary, fit brand new panels – all part of the deal!
At High Wycombe Window and Door Repairs, we ensure your security and comfort with our high-quality uPVC door repair services. You can put your trust in us for a job well done!
Aluminium Door Repairs
At High Wycombe Window and Door Repairs, our specialists are experienced in working with aluminium doors. You can rely on them to get the job done right, as they understand the intricacies of modern fittings.
Door hinges can be tricky when it comes to aluminium doors. After a period of use, they may become worn or slacken, causing the door not to open or close smoothly, or even slip down. Our accomplished engineers are more than capable of solving the issue quickly and efficiently, giving your door a new lease of life.
Our team of experts is highly skilled in fixing locks on aluminium doors. From jammed to worn-down, no matter the issue, our engineers will quickly identify and solve it. Only using top-tier parts, we guarantee a dependable solution to your lock worries.
If your aluminium door has been compromised by theft or an accident, our team of experts will inspect the damage and swiftly provide solutions to restore it to its secure working state.
No matter the problem with your aluminium door, our team has the expertise to handle it. From frame adjustments and weatherproofing, to glass replacement, we are committed to providing top-quality service. Residents of High Wycombe and its surrounding areas can rely on High Wycombe Window and Door Repairs for all their repair needs!
French Door Repairs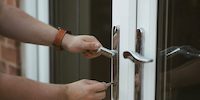 French doors add a chic and stylish touch to any home. They allow for the entry of natural light, creating a beautiful interior atmosphere, and providing a seamless transition between indoors and outdoors. Regrettably, like all other doors, they can eventually succumb to wear.
At High Wycombe Window and Door Repairs, our experienced team can help you with a range of French door problems. From broken handles to compromised locks and hinges; our experts have the expertise to provide assistance in High Wycombe and its surrounding area.
We strive to guarantee the security of your home, so our trustworthy repair services for French door locks can be counted on. Our knowledgeable professionals can either modify existing locks or put in new ones, ensuring both efficiency and protection of your doors.
We provide assistance with any issues you might experience regarding your French doors. Our professionals will carefully examine the situation and deliver effective solutions, allowing you to make full use of your doors without issue.
At High Wycombe Window and Door Repairs, we are committed to providing the highest level of customer satisfaction. We specialize in repairing French doors, ensuring that they are in full working condition for your ongoing use. Don't wait – contact us now to start the repair process!
Patio Door Repairs
Patio doors are an invaluable addition to any home. Not only do they offer easy access to the outdoors and bring in plenty of natural light, but they can suffer from wear and tear with regular use. To ensure they keep functioning efficiently and safely, High Wycombe Window and Door Repairs is on hand to help you restore them back to their peak condition.
Our engineers in High Wycombe and the surrounding area are highly skilled at repairing patio doors. Be it sticking frames, malfunctioning handles or locks, our team is ready to tackle any issue that may come up.
It can be concerning to have a damaged patio door that puts your security at risk. That is why our skilful engineers take urgent action to identify the issue and provide an ideal solution.
We are here to help you get your patio doors in top condition again. From fixing tracks and rollers to replacing glass panels or handles, our repair services cover it all.
Let your outdoor pleasure not be ruined because of a broken patio door. Turn to High Wycombe Window and Door Repairs for professional and economical repair services for any patio door emergency!
Bifold Door Repairs
Bifold doors are ideal for those looking to unite the inside and outside of their home. Offering practicality along with a visually pleasing touch, these doors can, at times, require periodic maintenance from an expert if certain issues arise along the way.
Bifolding doors need to be kept in proper condition, as misalignment can occur if the hinges, rollers or tracks get worn out or are installed incorrectly. To prevent any further complications, this issue should be addressed at the earliest.
Bifold doors may experience issues like damage to handles or locks. Over time, they may become loose or even separate, and any problems with locking mechanisms could put the safety of your home at risk. It is important to address these matters immediately.
Bifold doors may need to be repaired if they have been affected by physical force or bad weather.
Maintaining your bifold doors in top shape is critical. High Wycombe Window and Door Repairs provides proficient services, specialising in repairs for windows and doors, to the High Wycombe region and beyond.
Composite Door Repairs
At High Wycombe Window and Door Repairs, we take great pride in the quality of work we provide for our customers. Our team of experienced engineers are renowned in the industry for their outstanding knowledge of composite doors. Should a problem arise, they have the expertise to identify and resolve it swiftly and effectively.
No matter what state your composite door is in, our experienced professionals are sure to return it to its former glory. By taking advantage of the latest tools and techniques, you'll be delighted with the results. From minor damage to serious structural issues, our dedication is always the same. We guarantee that we can handle any repair job thrown our way!
At High Wycombe Window and Door Repairs, we strive to give the utmost attention to detail. Our response time is quick and our repair work impeccable. Rely on us; our experience and reputation alone will be evidence of our talent when it comes to composite door repairs!
Door Lock Repair
If you're having issues with your door lock, High Wycombe Window and Door Repairs is the perfect solution. Our specialists can provide professional assistance to get it back in top condition; giving you peace of mind that it will be secure again soon.
At our company, we are prepared to face any challenge related to door locks. If the lock is damaged or the system appears unreliable, our group of seasoned specialists possess the necessary skill and proficiency to deliver a successful repair job for both uPVC and aluminium doors.
We sympathize with the frustration of having a door lock that isn't functioning properly. This is a threat to your safety, and we take this seriously. We strive to provide swift service, responding promptly to all repair requests.
Our team is devoted to providing a secure setting for you. We furnish dependable services that guarantee your locks are repaired without any trouble in the High Wycombe and nearby area. If you need help, don't hesitate to get in touch with us!
We are committed to protecting your home or business and addressing any door lock repair needs. We will use every means possible to ensure the security of your property.
High Wycombe Window and Door Repairs are the ideal place for door lock repairs. Their highly skilled team will provide exceptional service, so don't hesitate – contact them today for outstanding results!
uPVC Door Handle Repairs
If you've been struggling with your uPVC door handle, there's no need to worry. At High Wycombe Window and Door Repairs, we can help – our experienced team is ready to provide dependable assistance and repair services in the High Wycombe region.
A faulty uPVC door handle can be a real nuisance, making accessing your home or property difficult. Fortunately, our engineers have the know-how and experience to identify the problem quickly and offer a reliable repair service.
Our experienced professionals will quickly and effectively mend your malfunctioning uPVC door handle. We understand the importance of security and guarantee that the repairs meet all safety standards.
Don't dally – contact High Wycombe Window and Door Repairs to fix your faulty uPVC door handle. Our expert team will mend it so you can have the peace of mind that it's functioning again!
uPVC Door Hinge Repairs
At High Wycombe Window and Door Repairs, we recognise the importance of your door hinges. We can rapidly take care of any repair job vital to keep your home safely secure and effectively functioning.
Through prolonged use and exposure to the elements, uPVC doors may experience wear and tear on their hinges. This could cause difficulty in their opening and closing, a squeaky noise or even complete breakdown of the hinge altogether.
Our specialists are capable of dealing with any hinge issue involving uPVC doors. Their expertise combined with the specialist equipment they use guarantee an effective job. The result – you can feel secure and relaxed using your doors again.
No matter how big or small the job, we are ready to tackle it. Our priority is your satisfaction, hence we strive to provide a swift service at an affordable price.
Don't allow your home's security or comfort to suffer due to faulty uPVC door hinges. Ensure dependable repairs with the help of High Wycombe Window and Door Repairs as soon as possible.
Replacement Double Glazed Units
It is essential to sustain the energy efficiency and visual appeal of your home, so don't forget about double glazed windows. Over time they may not remain in top condition, which could cause cold air to come in, condensation accumulation, and lack of insulation.
At High Wycombe Window and Door Repairs, we provide our customers in the area with high quality double glazed units. Our knowledgeable team of professionals can take necessary measurements and then fit the new units accurately into window frames.
By opting for our replacement services, you can capitalise on multiple advantages. Our double glazed units are formulated to help save energy, minimising heat loss during the colder months and inhibiting solar radiation in the warmer ones. This adds up to lower energy bills throughout the year.
Replacement double glazed units will allow you to create a peaceful home atmosphere without external disturbances, like traffic or your neighbors. Your serenity can be guaranteed.
Finally, our replacement double glazed units provide top-class safety and security. With their high-tech locking systems and reinforced glass, uninvited guests won't be able to gain access to your property.
Let High Wycombe RepairMyWindows and Doors help you restore the comfort and value of your home with our professional replacement services! Don't wait – get in touch now to revamp those old double glazed windows and give them a new lease of life.
uPVC Door Panels
uPVC doors are not impervious to damage. In time, they may become cracked, faded or warped, detracting from their look and weakening their insulation and security.
At High Wycombe Window and Door Repairs, we can assist with any uPVC door panel to help you achieve the transformation you seek. Our engineers will evaluate the panel before deciding if it needs to be fixed or replaced. Furthermore, there is a diverse selection of styles and designs to choose from.
Our experienced engineers will replace your out-of-date panel with a brand new one, taking great care to provide a flawless installation and neat finish. Utilising high-quality materials, these panels will be able to withstand any weather conditions, promising you a lasting product.
Don't let the entrance of your home deteriorate. Get in touch with High Wycombe Window and Door Repairs for expert repairs on uPVC door panels. Our proficient team will bring back the effectiveness and look of your doors.
Replacement uPVC Door Panels
If you're unhappy with the look of your uPVC door panels, our team at High Wycombe Window and Door Repairs are here for you! We'll be sure to bring back the glory days with our quality replacement panels.
Our vast selection affords you the ability to find the ideal piece. From timeless designs to the most current trends, our range of styles and colors will match your home's decor. Whether you'd like a subtle touch or an eye-catching item, we have what you desire.
Our uPVC door panels offer an attractive aesthetic, unbeatable durability, enhanced security and top-quality materials. No matter the weather, you can rest assured that they will remain strong and provide effective insulation.
Our skilled engineers guarantee a hassle-free installation experience that won't affect your daily life. They'll promptly remove the old panel and securely install the new one, averting any chance of air leaks or draughts.
Enhance your uPVC entrance and reach out to High Wycombe Window and Door Repairs for their exceptional replacement panels. Additionally, our team are available to help with any door or window repair you require.
Window Doctor Services
At High Wycombe Window and Door Repairs, our experts are readily available to ensure superior service with respect to your windows. Whatever issue you may have, from locks to inactive handles or broken hinges, we can locate and handle the problem for optimal window performance.
At our company, we meet your needs with the best uPVC repairs on the market. Whether there are cracks or chips in the frame or compromised seals, we can restore it back to its original state, making your windows look and function as if they were brand new. Our expert knowledge in aluminium window repairs also allows us to revive corroded surfaces and tackle other damage, resulting in enhanced robustness and durability.
At ABC, our knowledgeable staff are available to help with all broken or damaged glass panes. We're devoted to ensuring the safety and security of your home, so you can rely on us for a quick replacement of your window glass.
Misted double glazing can be a real eyesore and a roadblock to good insulation. Fortunately, our team has the know-how and resources needed to quickly get things back on track.
Don't neglect your doors! Our repair options cover both uPVC and aluminium, from locks to hinges and handles. We'll make them look good as new.
High Wycombe Window and Door Repairs offers qualified window doctor services for the area. We provide custom solutions that fit your specific needs – contact us now to find out more!
uPVC Repairs
Homeowners often select uPVC windows and doors for their built-in longevity and efficiency in energy consumption. Keeping these fixtures in peak condition over time can be achieved through the periodic servicing offered by High Wycombe Window and Door Repairs.
Our experienced engineers have a wealth of knowledge when it comes to uPVC repair, giving you the confidence that your windows and doors will be restored. We can fix cracked frames, worn-out hinges, and weakened seals; our skill set encompasses many kinds of uPVC problems.
Our company employs experts in the replacement of double glazed units. This can eliminate issues of condensation build-up between panes, both enhancing the look and improving insulation levels. Let us help restore transparency to your windows.
We provide repairs for windows and uPVC doors, offering solutions to broken locks, handles, hinges and panels. Regardless of the issue, we have the answer.
Rest assured that High Wycombe Window and Door Repairs can safely keep your residence secure and cosy. Their first-rate uPVC repair services guarantee you the assurance you need without compromising your windows or doors.
Door Ancilleries
High Wycombe Window and Door Repairs offers many features that enhance the look and performance of doors. Their selection includes letter boxes, door knockers, and security chains which not only improve attractiveness but also boost safety.
Our team is here to guarantee that your front door is outfitted with both a fashionable and practical letter box. Skilful craftsmanship is used to ensure seamless blending with the entry, making mail delivery smooth.
Choose a unique door knocker to make your entrance look amazing. Our selection of options ensures you can find whatever design perfectly complements your style – be it classic or contemporary. What's more, you can rest assured that these quality pieces are built to last.
Maximising the safety of your home can be made easier by fitting a security chain to your doors. This way, you can have peace of mind from unwanted callers, while still being able to communicate with those outside without having to open the door completely.
At High Wycombe Window and Door Repairs, our professionals strive to deliver top-quality solutions for window and door repairs. Their extensive knowledge of doors, fixtures such as letterboxes, door knockers, and safety chains allows us to guarantee quickly executed services that are sure to leave you satisfied with the way your windows and doors look and work.
Cat Flap Installation
At High Wycombe Window and Door Repairs, we understand how important it is for your furry friend to have freedom. We offer cat flap installation services in the High Wycombe area, so that your pet can come and go as they please.
Getting a high-grade cat flap installed can furnish your pet with convenient entry and spare you from having to open the door on their behalf. Our engineers have the ability to fit it in doors made of uPVC, aluminium or patio without issue!
We understand that every home is distinct and provide you with the opportunity to make your installation personalized. We offer a range of sizes and designs which will fit your demands and preferences. Our engineers are reliable, experienced professionals who assure that each part of the installation is performed properly – no drafts or safety worries!
Say goodbye to scratches on the doors and consistent meowing! Let our dependable cat flap installation service help make life simpler for both you and your feline. Experience the benefit of a more uncomplicated lifestyle.
Get in touch with High Wycombe Window and Door Repairs today and organise your cat flap installation. We are here to make sure that your four-legged friend can enjoy unrestricted access between the indoors and out – no more stopping their fun!
A little bit about High Wycombe
High Wycombe, nestled in the picturesque county of Buckinghamshire, is a vibrant and bustling town that exudes an air of sophistication blended with a rich historical charm. The name High Wycombe itself perfectly encapsulates the town's elevated status as a hub of commerce, culture, and natural beauty. As one strolls through its well-preserved streets, they are greeted by an array of architectural delights, ranging from traditional timber-framed buildings to more contemporary structures adorned with sleek glass facades.
These architectural wonders serve as testaments to High Wycombe's ability to seamlessly blend its past with its present. However, this town offers much more than striking aesthetics; it boasts an abundance of green spaces interspersed within the urban landscape. Expansive parks such as The Rye and Hughenden Park invite residents and visitors alike to immerse themselves in nature's embrace while indulging in recreational activities or enjoying leisurely walks along winding trails.
Moreover, High Wycombe showcases its commitment to cultural enrichment through various art galleries like Bucks County Museum and community events celebrating local talent throughout the year. Shopping enthusiasts are not left disappointed either; the bustling Eden Shopping Centre stands proudly at the heart of this thriving town center offering a diverse range of retail options for every taste and style. In addition to these remarkable features,Hughenden Manor- former home to Benjamin Disraeli- endows High Wycombe with historical significance unraveled through captivating tours that transport visitors back in time.
We cover the entire HP10, HP11, HP12, HP13, HP14 & HP15 postcodes. To view our full range of services, click on the links opposite. If you wish to speak to us you can either call on 01494 619771 or fill out the enquiry form opposite.
We also cover Marlow
High Wycombe Window and Door Repairs
Thomas Road
Wooburn Industrial Park
Wooburn Green
High Wycombe
HP10 0PE
TEL: 01494 619771
Opening Hours
Mon 08:00 – 18:00
Tuesday 08:00 – 18:00
Wednesday 08:00 – 18:00
Thursday 08:00 – 18:00
Friday 08:00 – 18:00
Saturday 09:00 – 15:00
Sunday – Closed