Window and Door Repairs near Islington – uPVC Repairs
020 7305 5870
Thank you for your interest in Islington Door and Window Repairs. We recognize the significance of having secure and operational windows and doors for your property. Should you experience any issues such as a cracked pane, faulty lock, or problematic hinges, our proficient team is available to assist you.
Islington Door and Window Repairs takes great pride in providing exceptional repair services for windows and doors throughout the local community. Our track record as a reliable source for both residential and commercial repairs is well-known.
Our experienced engineers are well-versed in a range of window and door maintenance services, such as repairing glass damage and addressing issues with locks and hinges. These elements not only enhance the functionality of a building but also elevate its safety, insulation, and overall aesthetics.
Thanks to our extensive knowledge and experience, our team is well-prepared to handle a wide range of window repair needs. Whether it's a small crack or a full replacement, we have the necessary skills to tackle any problem. Rest assured that we are experts in both uPVC and aluminium frames, so let us help you restore your windows to their former glory!
Our company is known for our expertise in dealing with uPVC, aluminium, and composite doors. Our skilled team is knowledgeable in fixing a range of door components, including locks, handles, and hinges, regardless of the type of door.
At Islington Door and Window Repairs, our top priority is ensuring customer satisfaction. We are dedicated to providing efficient services and top-of-the-line products. With competitive prices, we are the ideal choice for all your window and door repair needs.
Count on Islington Door and Window Repairs for all your window and door concerns. Our skilled team can handle repairs of any scale with efficiency. You can trust us to ensure the safety and security of your entrances, as our top-quality services guarantee peace of mind.
Window and Door Repairs
Maintaining the appearance and functionality of your home or office is crucial. This involves staying on top of necessary repairs for your windows and doors, as constant use can result in problems such as drafts, leaks, or safety hazards. That's where Islington Door and Window Repairs comes into play.
Islington Door and Window Repairs boasts a proficient team with the required knowledge and skills to provide exceptional repairs for both uPVC and aluminium windows. They excel in resolving a range of issues, including faulty hinges or worn gaskets causing drafts, and revitalizing your windows to their former condition.
In addition to their diverse range of services, these experts are highly skilled in repairing doors. They have the ability to efficiently fix any type of door – whether it's uPVC, patio, or bifold – regardless of the material, including aluminium and uPVC.
Islington Door and Window Repairs has all your door-related needs covered. Our services range from repairing locks and replacing broken handles to addressing cracks or condensation build-up in double glazed units.
At Islington Door and Window Repairs, we provide the perfect solution for both homeowners and business owners. We understand that emergencies can happen at any time, which is why our call out service guarantees dependable assistance in all situations.
Achieve optimal performance and durability for your windows and doors with the reliable assistance of Islington Door and Window Repairs. Enhance the comfort and security of your living spaces with their expertise. Their team of proficient engineers will promptly address any concerns, providing a flawless and tailored solution.
Double Glazing Repairs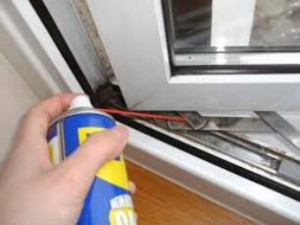 Maintaining the proper upkeep of your double glazed windows and doors is paramount for both energy efficiency and security within your home. Neglecting necessary repairs for this crucial element of your property should not be disregarded.
For all your double glazing repair needs, trust Islington Door and Window Repairs. Our team of expert engineers has a wealth of experience in reviving windows and doors with thorough solutions. We recognize the value of budget-friendly choices that maintain the energy efficiency of your home. That's why we tackle various issues, including foggy glass, broken handles or hinges, and faulty seals or locks.
At Islington Door and Window Repairs, we are committed to delivering exceptional double glazing repair services. Our skilled professionals utilize advanced techniques and premium supplies to achieve impeccable repairs for any damage. We prioritize customer happiness, as shown by our prompt responses and clear pricing. Count on us to refresh your home's aesthetics, comfort, and energy efficiency through our convenient double glazing repairs.
Window Repair
Windows are vital features of both residential and commercial buildings, as they allow for natural light, air circulation, and a glimpse of the outdoors. Nevertheless, over time they may experience wear and tear due to damage or malfunctioning. It is imperative to timely attend to any problems with your windows in order to preserve their efficiency.
Dealing with window-related issues, such as broken glass or impaired frames, can affect both the appearance and functionality of your windows. Fortunately, there are professionals who specialize in resolving these specific concerns.
The growing demand for uPVC windows can be attributed to their durability and low maintenance needs. However, there may be instances of issues like stuck locks or stiff handles. Rest assured, skilled repair professionals have the necessary tools and knowledge to efficiently address and resolve these problems.
Moreover, aluminum windows may suffer from a variety of damages, including loose hinges and cracked seals. These types of harm can cause air and energy leaks, resulting in inefficiency. Correcting these issues serves not only to enhance energy efficiency but also to maintain the security of the windows by ensuring proper locking mechanisms.
Aside from tackling frame and glass pane matters, our repair services also cover the resolution of problems with locks, handles, and gaskets. Our team of engineers is well-versed in handling various types of locking systems, including the frequently used multi-point systems found in modern uPVC and composite doors.
Experts possess extensive expertise in managing a range of handle styles, encompassing traditional casement as well as modern tilt-and-turn options. As a result, they frequently receive maintenance inquiries for window handles. With their skill and support, using your hardware will be smooth and effortless.
Neglecting a damaged hinge can lead to both annoyance and possible danger. Allow our team of skilled engineers to handle any problems with your window hinges for hassle-free and noiseless operation.
uPVC Window Repairs
Choosing uPVC windows is a wise choice for homeowners considering their superior resilience and cost-effective features. While they have a long lifespan, occasional upkeep may be required. As such, it is essential to promptly address any potential issues, such as frame fissures, malfunctioning locks, or damaged handles, to ensure continued window safety and operation.
Be confident in our team's specialized skills for repairing uPVC windows, specifically designed for clients in Islington and nearby locations. Our extensive experience ensures a dependable outcome you can trust.
Rely on our experienced engineers to proficiently handle all uPVC window concerns. Our thorough assessment and proven techniques, including seal replacement or hinge adjustment, effectively resolve any issues. You can have confidence in us to restore your window to its initial, impeccable condition.
Count on our reliable and effective uPVC window repair services for all your requirements. Prevent minor issues from escalating by getting in touch with us for expert repairs in Islington. Don't delay, get in touch with us today!
Aluminium Window Repairs
When it comes to top-quality repairs for aluminium windows, trust Islington Door and Window Repairs. Our team consists of skilled and knowledgeable professionals with years of experience in this field, ensuring unparalleled service and lasting results.
Their skilled engineers arrive equipped with top-of-the-line tools and equipment to effectively handle all types of repair work, ranging from minor concerns like a broken handle to complex tasks like glass replacement. With a strong focus on safety and energy efficiency, they diligently complete every repair without any room for compromise.
At Islington Door and Window Repairs, customer satisfaction is our top priority. From identifying the root cause to providing tailored solutions, we strive to ensure that your aluminium windows are restored to their original functionality without compromising on their appearance. Trust us for all your aluminium window repair needs – our track record speaks for itself!
Window Lock Repair
It is crucial to prioritize the safety of both your home and office. One aspect that should not be overlooked is the security of your windows. A defective window lock not only jeopardizes your property, but it also increases the chances of burglaries and unauthorized access.
Islington Door and Window Repairs has a strong dedication to resolving window lock problems. Our skilled engineers have the ability to identify issues promptly and effectively resolve them. We possess extensive knowledge and experience in repairing a wide range of window locks, allowing us to handle any task with confidence.
Our team of highly skilled and experienced professionals is equipped to handle all of your lock needs. This includes addressing any issues you may have with your windows. Our services vary from minor adjustments to full replacements of locks.
Should you encounter any problems with your window locks or have reason to believe they have been tampered with, please take swift action. Do not hesitate to contact us. Our top priority is to safeguard your windows and protect your possessions.
By investing in window lock repairs, you can avoid future frustration. Count on Islington Door and Window Repairs for consistently dependable and effective service.
Window Handle Repair
When in need of a reliable window handle repair service, Islington Door and Window Repairs near Islington is your go-to. We understand the importance of functional windows, not just for aesthetic purposes but also for the safety and comfort of your home.
Our team of experienced engineers is well-prepared to tackle various issues with window handles. With their extensive knowledge and unique skills, they are able to attend to your individual requirements proficiently. You can be confident that we will promptly diagnose and execute an appropriate fix, regardless of the problem – from a damaged to a stuck handle.
At Islington Door and Window Repairs, meticulous attention is given to every repair. You can trust us to restore your windows to their pristine state with our thorough work. Our courteous team takes pride in providing dedicated customer service, guiding you through the process and addressing any concerns or inquiries you may have. Count on us to efficiently fix your window handles while maintaining a professional approach throughout!
Window Hinge Repair
In the Islington area, opt for Islington Door and Window Repairs for reliable and efficient window hinge repairs. Our dedication to providing superior services and utilizing our expertise has made us the go-to option for all of your window repair requirements.
Our skilled engineers possess the necessary expertise to address a range of window hinge complications with precision and care. Be it a broken or unsteady hinge, we understand the significant consequences these challenges can have on the effectiveness, security, and aesthetic appeal of your windows.
At Islington Door and Window Repairs, our top priority is ensuring customer satisfaction. Our prompt assistance is focused on restoring your windows to their optimal state. We are dedicated to delivering a professional and meticulous service.
Upon seeking our aid for your window hinge repair needs, our friendly customer service representatives will guide you through every step of the process. Afterward, we will coordinate a convenient appointment time according to your preferences. Our expert engineers will then promptly arrive at your desired location, fully equipped with state-of-the-art tools to ensure a top-quality repair without compromising on quality.
At Islington Door and Window Repairs, our team conducts thorough evaluations of hinge damage and provides customized solutions to meet your needs. We are dedicated to utilizing high-quality materials for window hinge repairs in the Islington region, ensuring exceptional craftsmanship that withstands everyday wear and tear for extended periods.
Window Gasket Repairs
When maintaining windows, it's crucial to keep in mind the important role gaskets play in their performance. These rubber seals are located around the edges of your windows and are vital for ensuring a tight seal when closed. However, over time gaskets can deteriorate or sustain damage, leading to drafts, moisture infiltration, and reduced energy efficiency.
In the event of window issues, it may be worth considering gasket repairs. The benefit is that it is a straightforward fix and can be carried out by experts who specialize in Islington window repair.
During the gasket repair service, new seals will be applied to improve insulation for your windows and reduce drafts and external noise.
To ensure optimal performance of your windows, it is important to promptly address any gasket repairs that may be needed. Neglecting this crucial aspect of window maintenance is not advised. Instead, it is wise to seek assistance from a reliable professional for efficient and dependable repairs.
Door Repair
Ensuring the smooth operation of your home or business is crucial. This involves proper upkeep of your doors, as natural wear and tear can lead to various issues that demand immediate action. At Islington Door and Window Repairs, we offer a wide range of door repair solutions to guarantee the continuous functionality of your doors.
Our team of skilled engineers is well-versed in repairing a range of door types, such as uPVC, aluminium, and composite. Equipped with the necessary tools and expertise, we are capable of efficiently addressing any issues you may have with your locks, handles, or hinges. Additionally, we have vast experience in working with various door styles such as French doors, patio doors, and bifold doors.
Leveraging our extensive expertise in the field and established partnerships with trusted suppliers, we offer effective and long-lasting solutions for any door repair needs. Be confident that your property's security and appearance will remain intact as we swiftly address any issues with your door.
Should a pressing matter arise, such as a lock malfunction or door jam, there is no need to worry. Our team is on standby 24/7 and can be contacted at any time for urgent help, guaranteeing prompt assistance with just a simple phone call.
At Islington Door and Window Repairs, our main focus is on providing excellent customer service and top-quality repair services. Feel free to contact us for reliable solutions tailored to your specific needs!
uPVC Door Repairs
Trust the experts at Islington Door and Window Repairs for all your uPVC door repair needs. Our experienced engineers are knowledgeable and skilled in uPVC door repairs, ensuring that your doors will function perfectly again.
For any uPVC door troubles, trust our team. We possess the necessary knowledge to address various issues such as broken handles, faulty locks, and damaged hinges. We understand the importance of having fully functional and safe doors in both residential and commercial properties. As a result, we prioritize providing top-quality repairs.
Utilize our extensive knowledge in uPVC door repairs. Our skilled engineers have the ability to identify and fix any issues, providing customized solutions. Rely on our team to take care of all your uPVC door needs, including replacing worn handles and realigning hinges.
Our repair service is dedicated to fixing various types of uPVC doors, such as French, patio, bifold, and door panels. We are committed to providing high-quality repairs that cater to your individual requirements.
Don't let a damaged uPVC door jeopardize the safety and aesthetics of your property. Put your trust in Islington Door and Window Repairs for reliable and efficient repair solutions. Contact us now to resolve any problems with your uPVC door!
French Door Repairs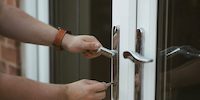 Islington Door and Window Repairs is highly regarded for their outstanding proficiency and customer care in repairing French doors. With a team of specialists committed to enhancing the functionality and appearance of these doors, they have become prominent leaders in the field, providing top-quality solutions for all French door requirements.
Our team of experienced engineers is equipped to handle numerous potential issues with your French doors, including misalignments, broken hardware, and damaged glass. We understand that each repair is unique, so we provide tailored solutions to meet your specific needs.
Utilizing cutting-edge methods and equipment, Islington Door and Window Repairs ensures flawless repairs without causing any inconvenience to your daily schedule. Their unwavering commitment to customer contentment is evident in all facets of their services, from prompt communication to impeccable craftsmanship. They continuously strive to exceed expectations and deliver outstanding outcomes for every undertaking.
Patio Door Repairs
At Islington Door and Window Repairs, we offer specialized services that will revitalize your outdoor space by providing top-quality repairs for your sliding patio doors. Our extensive knowledge and skills in this field enable us to identify the detrimental consequences of a malfunctioning sliding patio door on your daily life, such as compromised safety, energy inefficiency, and inconvenience.
At Islington Door and Window Repairs, our team of experts uses state-of-the-art technology to efficiently handle various issues. These may include stuck or misaligned door tracks, broken rollers or handles, and shattered glass panels.
At Islington Door and Window Repairs, we provide meticulous attention to every aspect of the repair process to achieve the best possible results. You can trust our team to prioritize exceptional service and customer satisfaction for your sliding patio door repairs.
Bifold Door Repairs
Choose Islington Door and Window Repairs as your trusted resource for bifold door repairs. Our vast industry expertise has solidified our position as a premier supplier of exceptional services, ensuring the seamless functionality of your bifold doors.
Our team of experienced engineers is adept at handling intricate system repairs. With state-of-the-art technology, we are capable of detecting and addressing issues with great efficiency. We conduct a comprehensive examination of all components of your bifold doors, from track alignment to hinge malfunctions and roller damage, in order to pinpoint the root cause. Our customized solutions guarantee long-term effectiveness.
At Islington Door and Window Repairs, our main focus is ensuring customer satisfaction. We guarantee prompt and reliable repairs that exceed expectations. Our team is dedicated to their professionalism, expertise, and unwavering determination to fix your bifold doors with excellence.
Aluminium Door Repairs
Maintaining the functionality of aluminum doors is essential in both residential and commercial settings. With frequent use, these doors can experience natural wear and tear and may require timely repairs to ensure optimal efficiency and safety.
Frequent use or building movements may cause aluminium doors to become misaligned, leading to potential gaps between the door and frame that can compromise security and energy efficiency. Fortunately, hiring experts for door repair can effectively realign the door, ensuring a secure and efficient fit once more.
When dealing with aluminium doors, it is important to pay attention to the functionality of their hinges. These components have a vital role in bearing the door's weight and facilitating its easy movement. If any difficulties such as squeaking or interruptions arise while operating the door, it may be due to problems with the hinges. Rest assured, skilled engineers are capable of assessing and repairing any damaged hinges that could be causing these concerns.
Furthermore, blemishes such as dents or scratches on an aluminium door can detract from its overall appearance. Luckily, experts have techniques for fixing these imperfections without compromising the door's durability.
By ensuring prompt and proficient repairs, you can greatly extend the longevity of your aluminium doors while simultaneously preserving their functionality and ensuring the safety of your premises.
Composite Door Repairs
Composite doors have gained popularity among homeowners due to their durability, security, and aesthetic appeal. However, like all doors, heavy usage can lead to wear and tear. Therefore, it is essential to promptly address any signs of damage or malfunction in your composite door to maintain the safety of your home.
Composite doors can encounter problems such as warping or swelling, which are typically caused by changes in temperature or moisture. If you notice your door becoming harder to close or sticking, the cause may be due to the material expanding. Consulting with a professional repair service can provide valuable insight and potential remedies, including resealing or replacing any necessary parts.
Additionally, the locking mechanisms on composite doors may face challenges due to frequent use, causing them to become rigid or jammed. An expert technician can evaluate the issue and offer appropriate solutions, such as repairing or replacing any faulty parts of the lock.
Additionally, it is crucial to pay attention to the hinges on composite doors. Loose or damaged hinges can result in the frame becoming misaligned and impeding its functionality. It is important to properly address any issues with loose hinges, whether by repairing or replacing them, in order to maintain smooth operation and avoid potential harm in the future.
It is crucial to note that composite door repairs should only be carried out by a certified professional with expertise in this area. Attempting to handle the problem on your own could potentially worsen the situation and compromise the security of your household.
Turn to a reliable window and door repair company for any concerns with your composite door in Islington. They possess the necessary expertise for effective repairs.
uPVC Door Lock Repairs
When it comes to keeping your home secure, Islington Door and Window Repairs is the go-to for top-quality uPVC door lock repair near Islington. Their team consists of reliable professionals who understand the significance of maintaining home safety by fixing defective locks that could potentially create opportunities for burglaries.
Consequently, our experienced engineers utilize cutting-edge tools and methods to effectively detect and resolve any issues with your uPVC door lock, guaranteeing the protection and peace of mind for your residence.
Our competent team at Islington Door and Window Repairs will promptly address any issue with expert methodology. You can trust in their ability to provide long-lasting solutions that not only restore function, but also enhance the security of your uPVC doors. For top-quality repairs for your uPVC door locks in Islington, rely on Islington Door and Window Repairs for exceptional service.
uPVC Door Handle Repairs
At Islington Door and Window Repairs, we are proud to be the go-to option for superior repairs of uPVC door handles in our community. With our skilled engineers and wide expertise, we specialize in identifying and resolving any problems with these handles. Allow us to restore your doors' functionality and appearance.
Our skilled professionals are equipped to handle a range of issues that can affect the performance of your uPVC doors. Whether it's loose or damaged handles, or problems with locking and unlocking, they have the expertise to provide high-quality repairs.
Through the implementation of their specialized knowledge and advanced machinery, Islington Door and Window Repairs is committed to providing efficient remedies that not only address current problems but also ensure long-term durability.
Their unwavering commitment to delivering exceptional service is evident in their emphasis on guaranteeing complete client contentment through prompt replies, effective communication, and customized repairs.
When it comes to repairing uPVC door handles in Islington, Islington Door and Window Repairs is the go-to choice for top-quality service and expertise. Our team guarantees unbeatable knowledge and outstanding customer satisfaction for all your repair requirements.
uPVC Door Hinge Repairs
For exceptional uPVC door hinge repairs in Islington, trust the experts at Islington Door and Window Repairs. Our team is dedicated to delivering customized solutions that meet your specific requirements. With our extensive expertise in uPVC door hinge repairs, you can rely on us to efficiently address any issues you may encounter.
Whether it's a crooked hinge hindering your door's function or a worn-out one in need of replacement, we have the expertise to solve these issues with complete confidence. Our commitment to using premium materials and state-of-the-art tools ensures lasting repairs that will withstand the test of time.
At our company, we pride ourselves on providing top-quality customer service and effectively resolving any issues that may arise. Rest assured that when you trust us to repair your uPVC door hinges in Islington, your door will be skillfully repaired for maximum functionality and security.
Replacement Double Glazed Units
To maintain the allure and functionality of windows, it is crucial to promptly replace double glazed units. Over time, these components can deteriorate and cause problems such as condensation buildup and decreased insulation.
A fogged or misty glass indicates the need for replacement of the double glazed unit. This is due to deterioration of the sealant between the panes, which allows moisture to enter and causes condensation. As a result, visibility is hindered and thermal efficiency is diminished.
To attain the desired outcome, it is crucial to select a dependable window repair company. They must also utilize top-quality materials and exhibit meticulousness when replacing double glazed units. This process entails carefully removing the old unit and precisely installing the replacement.
Investing in replacement double glazed units not only improves the appearance of your windows, but also their efficiency. These units offer enhanced insulation and reduce noise levels, providing year-round comfort for your home.
Don't let outdated or faulty double glazing damage your windows. Consider seeking assistance from a professional to ensure a thorough and efficient replacement.
Misted Double Glazing Repairs
At Islington Door and Window Repairs, we understand the difficulties that arise from misted double glazing. To provide effective solutions, we have developed various techniques for top-quality repairs. Our commitment to delivering exceptional services has established us as trusted authorities in this area. Our expertise lies in skillfully resolving problems caused by faulty double glazing, reviving windows and doors to their initial state.
At Islington Door and Window Repairs, our experienced engineers possess the necessary knowledge to determine the cause of fogging in glass panes. They are well-versed in modern techniques and materials, allowing them to carry out repairs swiftly and effectively.
With their advanced technology and expertise, they guarantee the successful resolution of condensed sealed units. This ensures improved clarity and insulation for your windows or doors for an extended period.
At Islington Door and Window Repairs, it is clear that we are experts in what we do. However, what sets us apart is our unwavering dedication to making sure our customers are completely satisfied. Our primary objective is to alleviate the hassle of repairing foggy double glazing for our valued clients. Rest assured that our team will be with you every step of the way, guaranteeing unbeatable outcomes.
uPVC Door Panels
Door panels are a valuable addition to uPVC doors as they enhance their appearance while also providing insulation and protection. Constructed from resilient uPVC material, these panels are designed to withstand harsh weather conditions, ensuring their longevity.
With a diverse selection of designs and styles, uPVC door panels provide homeowners with countless options to match their personal preferences. Whether one desires a classic appearance or a contemporary design featuring glass accents, there is undoubtedly an ideal option that will perfectly enhance both the house's structure and the individual's distinct taste.
In addition to their attractive appearance, uPVC door panels provide excellent insulation. Their core effectively traps heat in the colder months and prevents any cold drafts, resulting in lower heating expenses.
By incorporating sturdy panels, your home obtains an additional level of security that deters potential intrusions. This instills a sense of tranquility, as you can rest assured that your residence is well-protected.
The UPVC door panels are a popular option among homeowners looking for both security and style. With customizable options and durable materials, they offer a perfect blend of practicality, insulation, and attractiveness.
Door Ancillaries
When evaluating your doors, including additional features can boost both their functionality and appeal. Small yet impactful elements like cat flaps, letterboxes, door knockers, and safety chains can greatly improve the overall look and practicality.
In addition to their practical purpose of collecting mail, letterboxes can enhance the appearance of your front door. With a variety of styles and finishes available, it is easy to find one that will complement your home's exterior.
With the addition of a cat flap, your furry companion can freely enter and exit as they desire, eliminating the need for you to constantly open the door. This practical device is advantageous not only for you but also for your cherished pet.
Aside from their primary function of alerting you to the presence of visitors, door knockers also serve as ornamental objects that can elevate the aesthetics of your doorway. With a wide selection of designs, ranging from classic to modern, there are options available to suit your personal preferences.
Safety chains offer an extra layer of security for doors, enabling them to be partially opened without compromising safety. This is particularly advantageous for door operation, as it prevents complete exposure or unauthorized entry.
Have you thought about including practical door accessories in your upcoming home renovation? They not only improve the look and function of your doors, but also offer an extra layer of security for your family. Plus, they add ease to your daily routine. Would you be interested in investing in these beneficial door upgrades?
Cat Flap Installation
At Islington Door and Window Repairs, we value the needs of pet owners who want to give their cats outdoor access while also keeping their homes secure. Our engineers possess expertise in installing cat flaps, offering effective and top-quality solutions for you and your feline companion.
Utilize our considerable expertise in this field to gain valuable knowledge about different types of cat flaps. Our proficient engineers will obtain precise measurements and make any necessary adjustments for a seamless fitting onto your door or wall, regardless of whether you choose a standard manual lock or a more advanced microchip-enabled system.
At Islington Door and Window Repairs, we prioritize the proper installation of your selected cat flap to ensure long-lasting durability and reliability. This gives your furry friends the freedom to roam without worry, allowing for a happier household. You can rely on our superior fitting service, as we understand that happy cats make for a happy home!
Replacement uPVC Door Panels
Revamp your property with our premium uPVC door panels from Islington Door and Window Repairs. Elevate the look, functionality, and safety of your home or business.
With our profound expertise and extensive background in the field, rest assured that our door panels are built to last and cater to regular use. They are equipped to withstand tough weather elements and ward off any potential threats, providing a dependable shield for your residential or commercial property.
Our team of professionals is committed to using the latest technology and high-quality materials to provide a seamless replacement uPVC door panel that will perfectly fit into your current frame.
Islington Door and Window Repairs provides a diverse range of doors to accommodate any type of property. Our selection includes a variety of colors, styles, and finishes to satisfy different architectural preferences. Along with enhancing the visual appeal of your property, these options also increase its energy efficiency. Whether you prefer a modern or traditional look, our personalized choices are guaranteed to exceed your expectations.
Window Doctor Islington
Islington Door and Window Repairs, also known as the Islington Window Doctor, offers dependable solutions for fixing doors and windows in the nearby vicinity. You can trust their skilled team and vast knowledge to effectively resolve any problems with your windows or doors.
Thanks to the expertise and knowledge of Window Doctor Islington, both uPVC and aluminium windows are guaranteed impeccable repairs. Regardless of the issue – whether it be broken hinges, gaskets, locks, or handles – your windows will be promptly restored to perfect working condition.
Regardless of the kind of door in your residence, whether it is uPVC, aluminium French, or composite, you can rely on the Islington Window Doctor for reliable repair solutions. Their team of skilled experts possess the skills to address any lock and handle issues and quickly replace damaged hinges to guarantee your security and convenience.
At Window Doctor Islington, we offer a variety of services including the replacement of double glazed units and uPVC door panels. Along with these services, we also provide additional options such as letterboxes, door knockers, and safety chains for your convenience.
Count on Window Doctor Islington for all your locksmith needs. This reputable company serves both commercial and residential customers with a diverse range of solutions, setting them apart in the industry. They also offer a swift call-out service for urgent matters like lockouts and emergency repairs/replacements. Let Window Doctor Islington handle your locksmith needs with utmost efficiency and dependability.
For all your window and door issues in Islington, trust the expertise of the Islington Window Doctor. They are dedicated to providing reliable repairs for the entire surrounding area.
Around Islington
Islington, a vibrant borough nestled in Greater London, exudes an air of sophistication and charm. Known for its eclectic mix of cultural attractions, bustling markets, and renowned eateries, Islington is a destination that effortlessly blends history with modernity. Steeped in character, the streets are lined with stunning Georgian townhouses adorned with colorful front doors and ornate iron railings.
From Upper Street's fashionable boutiques to Camden Passage's quirky antique shops, there is something to entice every visitor. The area boasts numerous theaters showcasing world-class productions while also being home to esteemed art galleries displaying diverse works from both established and emerging artists.
For those seeking respite from the urban hustle-bustle, verdant green spaces like Highbury Fields provide a peaceful retreat where one can relax amidst nature's embrace. Additionally, Islington captivates food enthusiasts with its gastronomic delights spanning various cuisines – whether it be savoring delectable street food at Exmouth Market or indulging in fine dining experiences at Michelin-starred restaurants such as Almeida or St John Bread & Wine.
In essence, Islington epitomizes cosmopolitan living intertwined seamlessly with historic allure; it offers an enchanting tapestry of experiences waiting to be explored by discerning individuals seeking true metropolitan sophistication.
We cover the entire N1 postcode and also provide boarding up services for those who have the misfortune of having their property damaged by the weather, burglary or have had their home vandalised.
To view our full range of services, click on the links opposite. If you wish to speak to us you can either call on 020 7305 5870 or fill out the enquiry form opposite
We also cover Kings Cross and other areas in the London Borough of Islington
Islington Door and Window Repairs
Hanover Trading Estate
1-3 North Road
London
N7 9HD
TEL: 020 7305 5870
Opening Hours
Mon 08:00 – 18:00
Tuesday 08:00 – 18:00
Wednesday 08:00 – 18:00
Thursday 08:00 – 18:00
Friday 08:00 – 18:00
Saturday 09:00 – 15:00
Sunday – Closed