Window and Door Repairs near Reading – Window Glass Replacement
0118 968 0498
Welcome to Reading Window and Door Repairs, the ideal go-to for fixing window and door problems in the Reading area. Our team of expert engineers are here to help if you experience a cracked pane, a defective lock or a worn hinge. With our service, your property will remain in great shape.
Window and Door Repairs, based in Reading, are proud of their commitment to offering excellent window and door repair services. We guarantee outstanding service for both domestic and commercial customers alike.
The experts at our company are well-versed in window and door repair, providing everything from patching broken glass to replacing defective locks to tightening loose hinges. These components are essential for a building's performance, as well as securing against intruders, maintaining the insulation, and contributing to its exterior beauty.
Our team have extensive experience in window repair, from just a few small chips to major repairs. uPVC and aluminium frames can be quickly revived with our expertise. Let us help you get your windows back to their best!
Our firm is more than capable of taking on all repairs for uPVC, aluminium and composite doors. Our experts can take care of any issues with locks, handles or hinges you need addressed.
At Reading Window and Door Repairs, our top priority is customer satisfaction. We provide fast service without compromising on quality, and at an unbeatable price – an optimal solution for window and door repair requirements!
If you're dealing with anything from minor issues to major damage to your windows and doors, Reading Window and Door Repairs is the team to trust. Our dedicated specialists have the expertise and resources necessary for achieving superior results. Don't let faulty fixtures create worry or a safety hazard; enlist us for the top-notch repair services you need.
Window and Door Repairs
Owning a home or office means upkeep is essential, to ensure its look and functionality. With time, tear and wear can lead to leaks, drafts or security concerns. Reading Window and Door Repairs offers assistance for tackling these kinds of problems.
Reading Window and Door Repairs boast a skilled team, specialising in uPVC and aluminium window services. They can fix any issue you may have, from repairing hinges to swapping out draught-causing gaskets. You can trust they'll bring your windows back to how they were originally.
They offer a variety of services, specialising in door repairs. Their engineers have the ability and know-how to return your uPVC, patio or bifold doors to good working condition.
For Reading Window and Door Repairs, they have the answer to every issue! Their offerings include door lock maintenance, fixing any broken handles, and resolving any issues concerning double glazed units – such as cracks and condensation.
Reading Window and Door Repairs can address any repair problems that homeowners and business owners have. If something arises unexpectedly, they offer emergency response services, so you're never left hanging.
Don't settle for faulty windows or doors; Reading Window and Door Repairs can provide you with the comfort and security you need. Their experienced team is able to deliver swift and effective repairs!
Double Glazing Repairs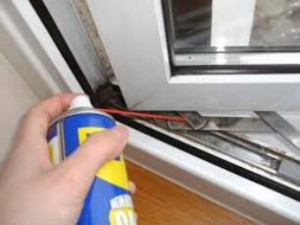 When it comes to double glazing, 'Reading Window and Door Repairs' is the one to trust for putting them back in perfect condition. Our engineers have experience across a range of services to ensure that your windows and doors work efficiently without wasting energy. We can tackle condensation between panes, broken handles, faulty seals or locks, and all at an affordable price.
At Reading Window and Door Repairs, we always strive for excellence in our double glazing repair services. Through the combination of our skillful engineers and high-grade materials, we can make any damage disappear. Customer satisfaction is paramount to us; hence, we offer swift response times and straightforward pricing. Trust in us to renew your home's beauty, warmth and energy efficiency without any disturbance.
Window Repair
Windows are an essential component of any residential or commercial building, providing natural light, ventilation and a connection to the outdoors. When they become degraded, broken or don't function as desired, it is important to take immediate action in order to ensure they continue working as intended.
The visual appeal and functionality of windows can be severely affected by damage such as cracked glass or broken frames, but luckily there are repair services that provide specialized solutions.
uPVC window popularity has spread since they are so robust and require little maintenance. If any minor issues come up, such as jammed locks or handles that won't budge, repair experts are on hand to fix it quickly and effectively.
Similarly, weakened hinges and breaks in the seals can lead to compromised aluminum windows, resulting in air and energy loss. You can address these problems not only to make your windows more energy-efficient but also to effectively secure them with properly functioning locks.
Our experienced repair services are able to provide solutions to any problem areas you may have with frames, glass panes, locks, handles and gaskets. With in-depth knowledge of a range of locking systems, like multi-point uPVC and composite doors, our engineers possess the skills required to get them functioning again.
At our company, we are frequently asked to service window handles of all varieties – from classic casement to up-to-date tilt-and-turn models. Our experts are on hand to guarantee the hardware works without difficulty!
A faulty hinge can be an irritating issue, and if neglected, it could even become a hazard. Our expert engineers are available to make sure your window hinges work without any difficulty – no more squeaks or grating!
uPVC Window Repairs
uPVC windows provide homeowners with a powerful blend of both strength and energy efficiency. Although they are resilient, there may be occasions when repairs are necessary; hence, it is important to carry out any maintenance on the frame, locks or handles as soon as possible in order to guarantee sustained performance and safety.
We boast a wealth of skill and experience, particularly in conducting uPVC window repairs around Reading and beyond. This expertise ensures we can provide excellent results for our customers.
Our experienced engineers are well-prepared to address any issue related to your uPVC window. We offer repair services including replacement seals or adjustments to the hinges. We guarantee a successful fix that will return your window's original condition and appearance.
We are the ones you can count on for troubles with your uPVC windows. Let us help you resolve minor issues before they become major! Our trustworthy and prompt service in Reading is just a call away – so don't wait, get in touch now!
Aluminium Window Repairs
When it comes to Aluminium Window Repairs, Reading Window and Door Repairs is the name that stands out in the industry. With their extensive experience and expertise, they have become synonymous with excellence in repairing aluminium windows.
Their team of highly skilled technicians takes pride in delivering top-notch services that not only restore the functionality of your windows but also enhance their aesthetic appeal. Using state-of-the-art tools and techniques, they meticulously diagnose any issues with your aluminium windows, whether it's a broken frame, faulty hinges, or damaged glass panes.
They then proceed to carry out precise repairs with utmost precision and attention to detail. The professionals at Reading Window and Door Repairs understand that every window is unique; therefore, they provide customized solutions tailored to meet your specific requirements. With their thorough knowledge of different aluminium window systems available on the market today, they can handle repairs for all types of windows regardless of their size or design intricacy.
Rest assured that when you choose Reading Window and Door Repairs for your Aluminium Window Repair needs, you are choosing reliability, professionalism, and exceptional service quality from start to finish
Window Lock Repair
Your home or office security is extremely important, and all windows must be firmly locked. Faulty window locks can not only put your possessions at risk, but also increase the chance of robberies and unauthorised entry.
The team at Reading Window and Door Repairs are experts in identifying and rectifying window lock issues. Our skilled engineers can quickly determine the fault and complete repairs effectively. We have a wealth of experience when it comes to dealing with all kinds of window locks.
Our team of experienced engineers can assess any problems you might have with sash or uPVC window locks, offering quick solutions for minor adjustments to entire replacements. We have got you covered.
Don't hesitate! If you suspect your window locks may not be functioning correctly or have been tampered with, contact us straight away for a swift response. Your security is our paramount concern, ensuring your property remains safe.
Investing in repair services with Reading Window and Door Repairs now can help avoid any future disappointments, all while receiving a reliable and professional service.
Window Handle Repair
If you're in the Reading area and need a dependable window handle repair service, then Reading Window and Door Repairs is the answer. Not only can perfect windows enhance the aesthetics of your property, but they also provide an extra degree of security and coziness.
Our personnel have a vast range of knowledge and experience dealing with all types of window handle repairs. Whatever the problem may be, from a damaged one to one that is no longer functioning properly, our professionals can quickly identify it and provide an accurate remedy.
At Reading Window and Door Repairs, we take pride in offering exceptional service and repairs that will make your windows look brand-new. Our friendly personnel are available to help with navigating the whole process, ensuring all your worries and questions are answered. You can count on us for expert repair of your window handles, always with a professional attitude!
Window Hinge Repair
If you're in or near Reading and looking for an experienced window hinge repair, Reading Window and Door Repairs is the answer. Our team offers reliable services to meet all kinds of window repair needs. With our expertise and dedication, we're sure to deliver quality results.
Our engineers have the skill, knowledge, and know-how to effectively tackle any issue with window hinges. We understand the importance of these components in ensuring your windows remain secure, functional, and attractive.
At Reading Window and Door Repairs, customer pleasure is paramount. We are committed to quick and efficient work, so your windows can be brought back up to speed without delay. Our team will give you their professional guidance and assistance throughout the repair process.
Once you contact us about your window hinge repair requirements, our friendly customer service staff will be there to walk you through the process. We'll arrange an appointment that suits you and our proficient engineers will arrive promptly with advanced tools to carry out the work without compromising on quality.
At Reading Window and Door Repairs, we take great pride in our commitment to providing excellent services for all of our clients. We thoroughly inspect any hinge damage and provide custom-made solutions that suit their particular requirements. Moreover, we use the finest materials and methods to make sure every repair is of the highest standard so you can be confident their durability will stand the test of time.
Window Gasket Repairs
In terms of window repairs, the gasket can be overlooked but it's vital to the effectiveness of your windows. Rubber seals that line the borders of a window help prevent air, moisture and heat from entering. Unfortunately, these seals can grow weak over time resulting in less energy efficiency or condensation gathering.
If you're having any issues with your windows, it may be time to consider gasket repairs. Fortunately, this is a straightforward solution that can be done by window repair professionals in Reading.
When performing a repair, worn-out gaskets are removed and replaced with fresh ones. This allows for an improved seal around your windows, as well as reducing drafts and external noise.
To keep your windows in the best condition and to maintain an energy-efficient home, it is important to take action right away on any gasket repairs. Delaying can lead to significant issues; therefore, be sure to get in touch with a professional immediately for reliable maintenance.
Door Repair
To ensure the safety and efficiency of your home or workplace, it is essential that you keep your doors in immaculate condition. As frequent use can lead to decay, consider Window and Door Repairs for any repairs you may require. Their team proficiently tackle a range of door repair jobs.
Our expertise and experience means that we can mend uPVC, aluminium and composite doors, repairing everything from broken locks to malfunctioning hinges. We also provide professional repairs for all types of French, patio and bifold doors.
Accruing years of experience and sourcing our parts and materials from reliable vendors, you can be confident that our door repair service will have lasting results. Don't let a broken down doorway impact the safety or aesthetics of your property – trust us to restore it to its original state.
If you find yourself in an inconvenient position due to a broken lock or door that won't open, don't worry! Our 24/7 emergency call-out service can come to your aid. Just make the call and assistance will arrive quickly.
We take pride in being able to offer Reading Window and Door repairs with our superior repair services and unparalleled customer service. Connect with us today for specialized door repair services that perfectly fit your needs!
uPVC Door Repairs
At Reading Window and Door Repairs, we provide remarkable uPVC door repair services. Our engineers are experienced and dependable, ensuring that your doors are mended quickly and correctly. Take advantage of our knowledge to have your repairs done rapidly and effectively!
We know the importance of secure, working doors in your home or commercial environment and therefore prioritize our repairs to guarantee optimal security and performance. With us, you can get broken handles, faulty locks and damaged hinges on your uPVC door fixed.
We draw on our wealth of knowledge in uPVC doors to quickly diagnose and fix any issues your door may have. Our talented team of engineers are dedicated to getting your door functioning as it should, whether that involves replacing well-used components or adjusting hinges.
Our experienced team can provide repairs for your uPVC French doors, patio doors, bifold doors and more. Let Reading Window and Door Repairs help you guarantee the safety and aesthetics of your entranceway – reach the highest standards with our dependable service.
French Door Repairs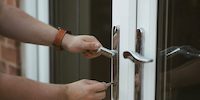 Reading Window and Door Repairs is highly esteemed as a source of solutions for all French door matters. Their services are unparalleled when it comes to rejuvenating the look and practicality of French doors. With their outstanding craftsmanship and comprehensive understanding, they are the number one selection for anyone requiring their French doors to be fixed.
The engineers here have the expertise needed to take care of French door problems—from misalignment to broken hinges, handles and glass panels. Comprehending that each repair job requires its own approach, they provide customized solutions for their clients.
Reading Window and Door Repairs use the most up-to-date tools and techniques to ensure accurate repairs with minimal disruption to your day. Their commitment to customer contentment is noticeable in everything they do; from swift response times to outstanding workmanship – they consistently deliver top-notch outcomes.
Patio Door Repairs
Reading Window and Door Repairs are committed to offering the highest standard in sliding patio door repairs. They can comprehend how a defective external door can disrupt security, energy efficiency and convenience. Their knowledgeable staff will give an efficient answer for restoring the aesthetic and usefulness of your balcony area.
At Reading Window and Door Repairs, our engineers are well-prepared and equipped with the most up-to-date technology. Whatever issue you may have – be it a jammed or misaligned track, broken rollers or handles, or even cracked glass panels – we can help identify and solve it promptly.
Reading Window and Door Repairs ensure that no stone is left unturned when performing repairs to your patio sliding door. Their dedication to delivering a great experience ensures that you will have no cause for concern!
Bifold Door Repairs
Reading Window and Door Repairs is your top choice for bifold door repair. With extensive experience in the industry, we have earned a reputation of delivering excellent services that ensure your bifolds doors are functioning smoothly.
Our engineers possess an abundance of expertise when it comes to servicing these intricate systems, and are equipped with the newest equipment to diagnose and mend any malfunctions. From incorrect tracks to compromised hinges or worn wheels, we meticulously examine every part of bifold doors in order to identify the root cause before creating a custom-made solution that guarantees long-term efficacy.
At Reading Window and Door Repairs, we prioritize customer satisfaction above all. Our repairs are timely and exceed expectation; our professionalism, skillfulness, and commitment to excellence further guarantee optimal results for bifold door repairs.
Aluminium Door Repairs
It's very important to make sure that aluminium doors in your home or business remain in good condition. With time, they may suffer from wear and tear, requiring maintenance to guarantee their effectiveness and security.
If the structure of a building changes or it has been subjected to extensive use, misalignment of aluminium doors may occur. This can pose problems in relation to security and energy efficiency as gaps could appear between the door and frame. Professional door repair services are available to correct this issue, thereby ensuring the door shuts tightly.
Aluminium doors can be problematic due to poor-functioning hinges. These bear the burden of the door's weight while also facilitating smooth opening and closing. If you start to hear strange noises or experience difficulty when trying to open your door, it may be indicative of an issue with the hinges. It is best practice to have someone knowledgeable inspect them and solutions such as repairs or replacements can be provided if necessary.
Furthermore, dents and scratches on an aluminium door can detract from its overall appearance. Fortunately, repair specialists can buff out minor blemishes without compromising the material's quality.
Getting skilled assistance to tackle these problems promptly will ensure your aluminium doors remain in top condition and provide the security you need for your dwelling.
Composite Door Repairs
Homeowners often opt for composite doors because of their strength, protection, and attractiveness. However, much like any other types of doors, it can experience wear and tear over time. In these cases, it is essential to take prompt action to safeguard your home.
Warping or swelling of composite doors is a frequent challenge, typically brought on by changes in temperature or humidity. This can cause the door to jam, not shut properly, or expand. In this case, it's wise to contact a certified repair service who can assess the damage and suggest an appropriate resolution – such as resealing or replacing parts.
Lock issues are something to be expected with composite doors. Over time, the locking mechanisms can become stiff or even jam, preventing effective security of your home. It's usually best to consult a technician who will assess the problem and either proceed with repairs or install new parts where needed.
Apart from this, composite door hinges should be checked if they become lax or impaired. A misaligned door frame can be a result of a loose hinge, compromising its overall performance. To guarantee seamless functioning and avoid further destruction, repair or substitution of the hinges is necessary.
DIY repairs on composite doors should be avoided unless you are an experienced handyman; any amateurish attempts could worsen the problem and endanger your home's safety.
If you're based in Reading and need some assistance with composite door repairs, it's advised to get in touch with a dependable window and door repair expert. This way you can be certain that the task will be completed capably and without issue.
uPVC Door Lock Repairs
Reading Window and Door Repairs provide a reliable and professional uPVC door lock repair service in the Reading area. With a deep understanding of the local landscape, they understand that malfunctioning locks can put your home at risk.
For maximum home security, they supply repair services for uPVC door locks that are reliable and effective. Their team of knowledgeable engineers uses the latest tools and techniques to quickly diagnose any lock mechanism issues.
The experienced team at Reading Window and Door Repairs provide swift and accurate solutions for any misalignments or broken parts on uPVC doors. Their attention to detail ensures that your door is restored to its original condition, as well as providing additional safety benefits. If you're looking for dependable repairs on uPVC door locks in the Reading area, then look no further than this trusted company.
uPVC Door Handle Repairs
Reading Window and Door Repairs are here to provide you with a dependable fix for your uPVC door handle problems. Their experienced professionals will be able to identify and mend a variety of different issues, as well as enhancing the look of your doors.
No matter the issue you're having with your uPVC doors – whether it be a malfunctioning handle, difficulty locking or unlocking, or something else – the skilled professionals can provide an excellent resolution.
The professionals at Reading Window and Door Repairs have the right tools and expertise to quickly find a reliable solution for any problem. They're committed to providing long-lasting results.
The team is devoted to delivering top-notch customer satisfaction through timely responses, truthful conversations, and custom-built services to meet the specific needs of each individual.
If you're looking for a talented and hospitable uPVC door handle repair service near Reading, Reading Window and Door Repairs is your best bet.
uPVC Door Hinge Repairs
If you require uPVC door hinge repairs in Reading, Reading Window and Door Repairs is the perfect choice. Our consultation process ensures you receive a service tailored to your needs, whilst our knowledge of the industry guarantees efficient and complete repair work.
No matter if your door is having trouble due to a misaligned or worn-out hinge, our experienced team has got you covered. With our top quality materials and state-of-the-art tools, you can be sure that the repairs will stand the test of time.
For uPVC door hinge repairs near Reading, you can depend on us for an unbeatable service. We are dedicated to supplying a quick and reliable fix, whilst offering exceptional customer service at all times. Put your faith in us – we'll make sure your doors are functioning properly and securely in no time!
Replacement Double Glazed Units
To keep the energy efficiency of windows and retain their delightful charm, double glazed units must be replaced if they become damaged or worn out. This is because condensation and a decrease in insulation can result from some deterioration.
If you observe that the glass of your double glazed unit has fogged or misted, it's a certain indication that you need to replace it. The seal between the panes has worn down, enabling moisture to get in and condensation to accumulate; thus making your window look blurred and reducing its insulation qualities.
Careful removal of the old unit is essential in the replacement of double glazing, and selecting a reliable window repair service that utilises high-grade materials is of paramount importance to ensure long-lasting results.
Replacement double glazed units create a stunning look as well as improved insulation and efficiency. Not only that, but they also provide greater soundproofing – giving you the peace and comfort you need in your own home.
Don't let your windows suffer any longer; get expert help to guarantee that the double glazing is installed with skill and precision.
Misted Double Glazing Repairs
Reading Window and Door Repairs are renowned for providing outstanding services, due to their expertise in restoring any problems encountered with misted double glazing. Their dedication to excellence has made them a prominent figure in the industry.
Reading Window and Door Repairs possess the skills required to diagnose what has caused your windows and doors to become foggy. Their engineers are knowledgeable regarding the modern technology and resources needed for a swift, yet effective, solution.
Their expertise and advanced equipment ensure effective condensation management on sealed units, leading to better visibility and insulation of your windows or doors over time.
Reading Window and Door Repairs are renowned for their exceptional customer service. From start to finish, they ensure that refreshing your double glazing is a stress-free journey. Their specialists are highly skilled and totally dedicated, guaranteeing an impeccable result.
uPVC Door Panels
uPVC Door Panels are the perfect addition to any door, combining aesthetic beauty and insulation with tough protection. Manufactured out of uPVC, these panels not only look great, but also guarantee lasting resilience against the elements.
There is now an extensive range of uPVC door panels to choose from, enabling you to find the perfect design and style for your home. Whether you prefer a traditional look or a contemporary glass insert, you will surely be able to find what you have in mind.
uPVC doors are attractive and highly efficient, with insulated cores that help contain the warmth inside during winter, and block out chilly drafts. This saves energy and money on heating bills.
Reinforced materials in your panels provide added protection and security against any potential forced entries, thus giving you the confidence and assurance that your home is adequately safeguarded.
UPVC door panels are an ideal choice for homeowners who desire a stylish and secure option. Not only do they boast customisable designs, but their robust materials make them the perfect mixture of practicality, insulation and style.
Door Ancillaries
When it comes to your doors, you can add a practical and attractive touch with a range of options. Cat flaps, letterboxes, door knockers and safety chains all offer subtle details that can make a huge difference.
Letterboxes are a great way to spruce up the front of your home. They not only provide convenience for postal deliveries but can also bring character to the facade of your property. There is a variety of designs and finishes available, so you can find one that perfectly matches the exterior of your house.
Cat flaps give your pet the freedom to enter and leave without needing you. Not only does this make your pet's life more enjoyable, it also has a beneficial effect on yours.
Door knockers not only show you have visitors, but can also bring a touch of class to your entrance. From timeless designs to contemporary forms, find a style that really reflects your character!
Safety chains serve as an additional level of protection on your door. They enable you to slightly open the entrance while still providing some measure of security. This can be beneficial when answering the door, allowing you to take a quick look without putting yourself at risk or letting unwelcome guests in.
When revamping your home, quality door ancillaries can both transform the look and enhance the efficiency of your doors. Not only will you appreciate the aesthetic, but they will also bring greater security and convenience which may make everyday life simpler.
Cat Flap Installation
At Reading Window and Door Repairs, we understand how important it is for cat owners to have a convenient way of providing access to outdoor areas while still maintaining the security of their home. Our specialist team can guarantee fast and excellent cat flap installation that will give you assurance and your pet the independence they need.
We have years of experience in providing top-level service when it comes to selecting the right cat flap. From manual locks to advanced microchip-controlled models, our engineers promise exact measurements and all necessary alteration when affixing them to a door or wall.
Reading Window and Door Repairs offer expert fitting of your pet flap to ensure it remains durable. Our quality service means you can have peace of mind that even your most active cats can explore without worry. Let us help keep your home happy by providing an excellent installation!
Replacement uPVC Door Panels
Our services at Reading Window and Door Repairs involve fitting top-notch uPVC door panels, providing a great overhaul in terms of aesthetics, performance and security of your residential or commercial property.
We are confident that our experience in the industry will provide you with strong door panels that offer both resistance to everyday wear and tear and protection from varying weather conditions and potential intruders.
Our team of professionals will guarantee that your replacement uPVC door panel is the perfect fit for your existing frame. We blend modern technology with top-grade materials, dedicating ourselves to providing outstanding quality craftsmanship.
At Reading Window and Door Repairs, we are confident that everyone will find the ideal door to suite their property. We have a wide range of colors, styles and finishes available to suit any architectural style or personal preference; plus all our options offer top-notch energy efficiency too! So whether you want something modern or timeless, you'll be sure to get the perfect outcome with our personalized solutions.
Window Doctor Reading
Reading Window and Door Repairs, or the Reading Window Doctor, can be trusted to solve window and door repair problems in the area. Their experience and qualifications guarantee a successful repair for any issue with your windows or doors.
Window Doctor Reading is the organization to trust for remarkable repairs of your uPVC and aluminium windows. Their expertise guarantees that hinges, gaskets, locks, and handles will be fully functional.
No matter what kind of door you have – be it uPVC, aluminium French or composite – the Reading Window Doctor has a dependable repairing service. Their knowledgeable staff can quickly and efficiently sort out any issue from latch and handle problems to broken hinges, providing you with a sense of security in no time!
Window Doctor Reading offer a range of services – from replacing double glazed windows and uPVC door panels to setting up letterboxes, door knockers and safety chains.
Window Doctor Reading is the go-to service for locksmith solutions, providing a comprehensive range of options for both residential and commercial customers. For those in need of fast assistance, they offer an emergency call-out service that can handle all types of lockouts or repair/replacement requirements with speed and efficiency.
When searching for window and door repair in Reading, the Reading Window Doctor has your trust. They provide dependable service throughout the area.
Out and about in Reading
Reading, a town nestled in the scenic county of Berkshire, exudes an unparalleled charm that captivates both locals and visitors alike. Situated along the banks of the River Thames, Reading boasts a rich history dating back to medieval times when it served as an important trading hub. Today, this vibrant town seamlessly blends its historical heritage with modern amenities, offering residents and tourists a dynamic cultural experience.
As one delves into the heart of Reading, they are greeted by picturesque streets lined with quaint shops, bustling markets brimming with local produce and artisanal crafts. The town's architectural splendor is truly awe-inspiring; elegant Victorian buildings coexist harmoniously alongside contemporary structures that house world-class museums and galleries exhibiting captivating works of art.
It is no wonder that Reading has become synonymous with intellectual stimulation through its prestigious university and libraries where knowledge seekers can indulge in literary treasures from various disciplines. Moreover, this idyllic haven provides ample opportunities for leisurely walks or cycling trails along its breathtaking countryside landscapes dotted with lush greenery and charming villages which offer glimpses into traditional English life at every turn.
With such an array of cultural attractions combined with a warm community spirit and renowned hospitality venues serving delectable cuisine from around the globe, Reading undoubtedly stands as a shining example of what makes Berkshire so special – an enchanting blend of timeless elegance infused with progressive aspirations for the future.
We cover the RG1, RG2, RG4, RG5, RG6, RG7, RG8, RG10, RG30 and RG31 postcodes and also provide boarding up services for those who have the misfortune of having their property damaged by the weather, burglary or have had their home vandalised.
To view our full range of services, click on the links opposite. If you wish to speak to us you can either call on 0118 968 0498  or fill out the enquiry form opposite
Reading Window and Door Repairs
Robert Cort Industrial Estate
Britten Road
Reading
RG2 0AU
TEL: 0118 968 0498
Opening Hours
Mon 08:00 – 18:00
Tuesday 08:00 – 18:00
Wednesday 08:00 – 18:00
Thursday 08:00 – 18:00
Friday 08:00 – 18:00
Saturday 09:00 – 15:00
Sunday – Closed