Window and Door Repairs near St Albans – Double Glazing Repairs
01727 881658
We appreciate your choice in selecting St Albans Window and Door Repairs. Our expert services are designed to meet all your window and door repair needs within the St Albans area. We value the importance of your property, which is why we are always at your disposal to handle any concerns you may have, such as broken glass, malfunctioning locks, or troublesome hinges. You can trust that our skilled team is committed to offering top-quality support.
Recognized for our steadfast dedication to providing exceptional repair services for windows and doors in St Albans, St Albans Window and Door Repairs is a trusted provider of high-quality solutions for both residential and commercial clients in the area.
Our experienced engineers possess extensive expertise in the repair of various elements of windows and doors. This includes addressing issues such as shattered panes, malfunctioning locks, and loose hinges. These components are crucial for maintaining a structure's functionality, safety, energy efficiency, and aesthetic appeal.
Explore our diverse window repair services, catering to all levels of damage from small imperfections to complete transformations. Trust our experienced crew to successfully rejuvenate both uPVC and aluminium frames. Allow us to assist you in restoring the aesthetic charm of your windows!
Our company offers comprehensive repairs for a variety of doors, including uPVC, aluminium, and composite materials. Our team of skilled professionals is well-prepared to handle any issues that may arise with locks, handles, or hinges.
At St Albans Window and Door Repairs, we prioritize client satisfaction above all else. Our services are efficient and of high quality, making us the perfect option for any window and door repairs you may require, at a reasonable price.
When faced with window or door issues, rely on the expertise of St Albans Window and Door Repairs. Our team uses specialized tools and professional skills to ensure top-quality results. Allow us to take care of your maintenance needs and preserve the safety of your property, so you can rest assured.
Window and Door Repairs
Keeping a home or office in good condition is essential for both its appearance and functionality. However, frequent use can lead to issues like leaks and drafts, which can jeopardize safety. That's where St Albans Window and Door Repairs comes in, providing help to tackle these issues.
Look no further than St Albans Window and Door Repairs for all of your uPVC and aluminium window repair needs. They specialize in a variety of services, including repairing broken hinges and replacing worn gaskets to eliminate draughts. Rest assured that they will expertly restore your windows to their original state.
Their wide range of services includes specialized door repairs, particularly for uPVC or aluminium doors such as patio and bifold styles. Their team of engineers are well-equipped to address any issues and restore your doors to their original functionality.
At St Albans Window and Door Repairs, they have the expertise to handle any issue that may arise. This includes fixing door locks, replacing broken handles, and addressing all concerns with double glazed units, such as fractures or moisture build-up.
St Albans Window and Door Repairs has got you covered for all your repair needs, including emergency call-out services to handle unexpected situations. Rest assured, you will never be left stranded with their reliable assistance.
Opt for St Albans Window and Door Repairs instead of accepting faulty windows or doors. With their expert team, you can ensure optimum comfort and security. They are capable of promptly resolving any problem, providing an efficient solution!
Double Glazing Repairs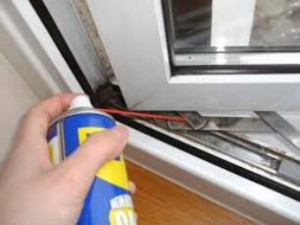 For all your double glazed window and door restoration needs, look no further than 'St Albans Window and Door Repairs.' Our experienced engineers provide a range of options to enhance the functionality and energy efficiency of your windows and doors. We prioritize both efficiency and cost-effectiveness, tackling issues such as condensation, broken handles, faulty seals, and locks.
At St Albans Window and Door Repairs, we strive to excel in our double glazing repair services, surpassing expectations with every job. Our skilled engineers and top-quality materials collaborate to eliminate all signs of damage. Customer satisfaction is always our primary concern, reflected in our prompt response times and transparent pricing. You can trust us to seamlessly restore the allure, coziness, and energy efficiency of your home.
Window Repair
Windows play a crucial role in both residential and commercial buildings, providing access to natural light, fresh air, and views of the outside world. Yet, if they begin to decline in quality, sustain harm, or stop functioning effectively, swift action must be taken to maintain their effectiveness.
Fortunately, there are repair services available that can address issues such as cracked glass or broken frames, which may otherwise compromise the appearance and functionality of windows.
Despite the fact that uPVC windows are renowned for their long-lasting nature and low upkeep requirements, they may encounter intermittent issues such as jammed locks or handles. The good news is that skilled window repair specialists are easily accessible to effectively address these concerns.
Likewise, loose hinges and cracked seals on aluminum windows can result in air and energy leakage, causing potential damage. By addressing these issues, not only will you improve your home's energy efficiency, but also strengthen the overall integrity of your windows by ensuring proper lock function.
Our team of experts is well-equipped to handle a wide range of problems related to entryway components. From locks and handles to gaskets, frames, and glass panes – we've got you covered. Our engineers are highly knowledgeable in various types of locking systems, including multi-point uPVC and composite doors, enabling them to proficiently repair them.
We frequently receive inquiries at our company concerning the repair of window handles, which range in type from classic casement to modern tilt-and-turn models. Our specialists are committed to aiding and ensuring the efficient operation of these components, without causing any disruption.
Don't let a malfunctioning hinge ruin your day or compromise your safety. Allow our skilled engineers to handle it for you and experience seamless and peaceful window operation.
uPVC Window Repairs
When it comes to uPVC windows, homeowners can rely on their combination of durability and energy efficiency. However, even with their reputation for sturdiness, there may be a need for repairs down the line. As such, it is crucial to quickly address any problems with the frame, locks, or handles in order to maintain ongoing performance and security.
Our team in St Albans and beyond is highly experienced and specializes in uPVC window repairs. With a diverse set of skills, we are confident in our ability to complete the job with utmost proficiency.
Count on our experienced engineers to address any issues with your uPVC window, offering solutions such as seal replacement or hinge adjustments. Be confident that our repairs will leave your window looking new and flawless.
You can trust us to be your go-to source for any of your uPVC window repair needs. Avoid the hassle of minor issues turning into major ones by turning to our prompt and trustworthy service in St Albans. Contact us today!
Aluminium Window Repairs
With decades of experience and unparalleled expertise, St Albans Window and Door Repairs stands out in the aluminium window repairs industry. They have established a remarkable standard of excellence for repairing these types of windows.
Their team of skilled engineers is committed to providing exceptional services that improve the functionality and aesthetics of your windows. Utilizing cutting-edge equipment and techniques, they accurately diagnose and resolve issues with aluminium windows, such as cracked frames, malfunctioning hinges, or broken glass panes.
At St Albans Window and Door Repairs, we understand the individuality of each window. That's why we offer customized solutions to meet your specific needs. With our extensive understanding of different aluminium window systems, we can provide comprehensive services for all sizes and styles of windows.
By selecting St Albans Window and Door Repairs for your Aluminium Window Repair requirements, you ensure exceptional service, reliability, and a seamless professional experience throughout.
Window Lock Repair
It is essential to secure your home or office, which involves ensuring all windows are locked correctly. Defective window locks not only put your property at risk but also heighten the chances of burglary and unauthorized entry.
At St Albans Window and Door Repairs, our team excels in detecting and resolving window lock issues. Our skilled engineers possess the ability to promptly diagnose and address the problem with efficiency. We are well-versed in dealing with various types of window locks.
Regardless of the type of window you have, our expert engineers are equipped to identify and resolve any lock issues. We offer a range of services from basic adjustments to complete lock replacements, so you can trust that we have all your needs taken care of.
Don't wait any longer! If you have any concerns about the functionality of your window locks or if they have been compromised, reach out to us immediately for quick assistance. We value the safety of your windows and will ensure that your belongings are secure.
With our window lock repair services at St Albans Window and Door Repairs, you can eliminate any potential inconvenience and rest assured of receiving a dependable and skilled service.
Window Handle Repair
Residents of St Albans seeking reliable window handle repairs can turn to St Albans Window and Door Repairs. Properly functioning windows not only improve a property's aesthetic but also offer increased security and convenience.
Our team of experts are well-versed in handling a wide array of window handle repairs. No matter the cause – whether it be a broken or malfunctioning handle – our engineers will promptly assess and fix the issue with precision.
At St Albans Window and Door Repairs, our foremost goal is to provide outstanding service and skilled repairs to revive your windows. Our friendly staff will assist you every step of the way, addressing any inquiries or doubts you may have. You can rely on us to expertly repair your window handles while upholding a professional attitude.
Window Hinge Repair
When it comes to reliable window hinge repair near St Albans, turn to St Albans Window and Door Repairs. Our team of professionals is committed to meeting all your window repair needs. We take great satisfaction in providing superior solutions through our expertise and dedication.
Rest assured that our team of engineers will handle any window hinge issue with precision and meticulous care. We are well aware of the consequences a weakened or damaged hinge can have on the security, functionality, and overall aesthetic of your windows. Trust in our proficient and insightful professionals to thoroughly resolve this matter.
At St Albans Window and Door Repairs, our main focus is always on ensuring customer satisfaction. Our aim is to efficiently and effectively restore your windows to their best condition within a reasonable timeframe. Our team is dedicated to providing expert support throughout the entire process.
Once you reach out to us for your window hinge repair needs, our attentive customer service team will guide you every step of the way. We'll arrange a convenient appointment and send our expert engineers equipped with premium tools to guarantee exceptional repairs.
At St Albans Window and Door Repairs, we are committed to providing exceptional services as our top priority. Our team conducts thorough evaluations of all hinge damage and offers customized solutions for each client. We always use high-quality materials and advanced techniques to uphold the highest standards. You can rely on us to deliver long-lasting repairs that will endure over time.
Window Gasket Repairs
When handling window repairs, it's crucial not to overlook the gasket repair process. These rubber seals are located along the edges of a window and serve as a barrier to prevent air, water, and heat exchange. With regular wear and tear, these seals can deteriorate, leading to reduced energy efficiency and potential condensation issues in your windows.
If your windows encounter any issues, gasket repairs by trained experts in St Albans could be a simple solution.
During the repair service, the installation of new gaskets instead of worn ones effectively creates a more secure seal for the windows. This not only enhances insulation and decreases drafts, but also lessens external noise.
Properly maintaining the gaskets on your windows is essential in order to ensure their peak performance and energy efficiency. Neglecting this aspect of window upkeep can result in substantial problems. Don't wait – promptly contact a professional for dependable and effective repairs..
Door Repair
Properly maintaining your residential or commercial space is crucial for its well-being and optimal functioning, which includes taking care of the doors. Due to their constant use, wear and tear is inevitable. For any issues that may occur, St Albans Window and Door Repairs provides comprehensive door repair services.
As experts in the field of door restoration, we possess vast knowledge and skill working with uPVC, aluminium, and composite materials. Our range of services addresses a variety of concerns such as faulty locks, worn handles, and malfunctioning hinges. Additionally, we are well-equipped to repair all styles of doors including French doors, patio doors, and bifold doors.
Benefit from our extensive expertise and dedication to only using high-quality components from trusted suppliers. Our door repair solutions are reliable and will stand the test of time. Don't jeopardize the security or appearance of your residence by neglecting a damaged entrance – entrust us to revive it to its former glory.
Should you encounter a malfunctioning lock or jammed door, there's no need to worry. Our 24/7 emergency call-out service is available to help. All you have to do is give us a call and assistance will be on the way.
Receive outstanding door repair services and top-quality customer care from the reliable team at St Albans Window and Door Repairs. Get in touch now for tailored solutions to all your repair requirements!
uPVC Door Repairs
At St Albans Window and Door Repairs, we are dedicated to delivering exceptional uPVC door repair services. Our engineers are reliable and highly trained, guaranteeing efficient and accurate solutions for your doors. Benefit from our expertise for a speedy and effective repair process!
Our services cover a range of concerns with uPVC doors, including issues with handles, locks, and hinges. We recognize the significance of having durable and functional doors in your residence or establishment. As such, we prioritize our repairs to ensure maximum security and usability.
Our extensive expertise in uPVC doors allows us to efficiently address any problems with customized solutions. Our experienced engineers are dedicated to ensuring your uPVC door functions seamlessly, whether that means replacing handles or readjusting worn out hinges.
At St Albans Window and Door Repairs, we specialize in repairing a wide range of door panels, including uPVC French doors, patio doors, and bifold doors. Our dependable team is dedicated to delivering top-quality service to meet your specific requirements. Count on us to not only enhance the security of your uPVC door, but also its visual appeal to complement your property.
French Door Repairs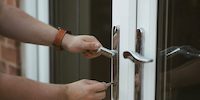 St Albans Window and Door Repairs is widely recognized for their proficiency in dealing with any issues that may arise with French doors. Their unparalleled expertise enables them to effectively restore both the functionality and appearance of these doors, making them the preferred choice for anyone in need of French door repair services. With their exceptional skill and comprehensive knowledge of French door repair, customers can trust in their top-quality work.
The skilled engineers at this company possess the necessary expertise to effectively resolve various issues with French doors. These may include misalignments, broken hardware, and damaged glass panels. Their approach to repairs is tailored to meet the unique demands of each task.
At St Albans Window and Door Repairs, we are dedicated to utilizing cutting-edge tools and techniques for precise repairs that minimize disruptions to your daily routine. Our emphasis on customer satisfaction is evident in our prompt responses and impeccable craftsmanship. You can rely on us to consistently achieve outstanding outcomes.
Patio Door Repairs
At St Albans Window and Door Repairs, we prioritize providing excellent services for repairing sliding patio doors. We understand the serious implications of a faulty outdoor door, which can impact safety, energy efficiency, and convenience. Our expert team is equipped to provide an effective solution that will improve the functionality and aesthetic of your outdoor space.
At St Albans Window and Door Repairs, our engineers come prepared with the latest technology to handle any problem that may occur. From troublesome tracks or misaligned rollers to broken handles and cracked glass panels, you can rely on us to quickly resolve the issue.
At St Albans Window and Door Repairs, we make sure to handle every aspect of your sliding patio door repair with the utmost care. Our commitment to customer satisfaction guarantees a stress-free experience, allowing you to trust in our exceptional service.
Bifold Door Repairs
Look to St Albans Window and Door Repairs for reliable bifold door repairs. With our extensive experience in the field, we have established ourselves as a respected source of outstanding services, guaranteeing smooth functioning of your bifolds doors.
Our engineers are highly skilled in repairing complex systems and employ state-of-the-art equipment for accurate identification and resolution of issues. Through thorough evaluations of all components, including tracks, hinges, and wheels that may be misaligned, defective, or worn, we are able to determine the primary cause and tailor a solution for long-term effectiveness.
At St Albans Window and Door Repairs, our main focus is achieving customer satisfaction. Our team is committed to providing timely and reliable repairs that go above and beyond expectations. Additionally, we pride ourselves on our professional approach, expertise, and dedication to delivering the highest quality of bifold door restoration services.
Aluminium Door Repairs
Proper maintenance of aluminium doors is essential for both homes and businesses. Over time, wear and tear can cause them to deteriorate, resulting in the need for repairs to ensure their continued efficiency and safety.
There are a variety of factors that can cause aluminium doors to become misaligned, including changes to the building's structure or frequent use. When this happens, it can have negative effects on both security and energy efficiency, as openings may develop between the door and frame. Thankfully, there are experienced door repair companies that specialize in realigning doors to ensure a safe and secure closure.
When dealing with aluminium doors, hinge issues may occur. As the hinges are responsible for supporting the door's weight and ensuring effortless opening and closing, any unusual sounds or operational challenges could indicate a hinge malfunction. It is advisable to seek help from experienced engineers who can examine and resolve any needed repairs or replacements.
Furthermore, specialized professionals can effectively smooth out small flaws on an aluminium door without compromising its appearance, if there are any dents or scratches.
Seeking professional guidance to promptly address any concerns can help prolong the lifespan of your aluminium doors, while ensuring they continue to function effectively and maintain the security of your home.
Composite Door Repairs
Composite doors are a preferred option for homeowners because of their durability, safety, and attractive appearance. Yet, like any other type of door, regular use can cause wear and tear. Should you observe any signs of wear or malfunction on your composite door, it is vital to address them promptly to ensure the continued security of your home.
Warping or swelling in composite doors is a common issue, often caused by changes in temperature or humidity. This can result in challenges when trying to close the door or an increase in its size. If you encounter these problems, it is best to seek help from a professional repair service. They will be able to evaluate the situation and provide solutions such as resealing or replacing damaged parts.
Composite doors often face issues with their locks, such as stiff or jammed mechanisms over time. This can make it difficult to maintain the security of your home. Fortunately, a technician can help by identifying and addressing any underlying causes, whether it be repairing or replacing faulty components.
Additionally, it is essential to maintain composite door hinges to avoid any looseness or damage. If a hinge becomes loose, it can cause the door frame to misalign and disrupt its functionality. To guarantee smooth operation and prevent further harm, swift measures must be taken to fix or replace the hinges.
Without proper experience, attempting DIY repairs on composite doors is not recommended. Inexperienced attempts to resolve the issue could potentially worsen it and put your home's security at risk.
Require help with your composite door repairs in St Albans? It's best to contact a reliable expert in window and door repairs. They have the necessary skills and expertise to effectively handle the job.
uPVC Door Lock Repairs
At St Albans Window and Door Repairs, you can rely on their expertise and dependability for uPVC door lock repairs near St Albans. Their extensive familiarity with the area ensures that they understand the importance of promptly repairing a faulty lock to maintain the security of your home.
To ensure the safety of your home, we provide efficient repairs for uPVC door locks. Our team of skilled engineers uses advanced tools and techniques to promptly identify any problems with the lock mechanism. Rest assured, our services are effective in keeping your home secure.
With St Albans Window and Door Repairs, you can trust that any issue with your uPVC doors will be handled with precision and care. From correcting misalignments to replacing broken parts, their expertise allows them to efficiently address any problem. You can have peace of mind knowing that their skilled approach guarantees long-lasting solutions that not only fix your uPVC doors but also improve their security. When it comes to superior uPVC door lock repairs in St Albans, there is no match for St Albans Window and Door Repairs.
uPVC Door Handle Repairs
To find a dependable resolution for your uPVC door handle issues, consider visiting St Albans Window and Door Repairs. Our highly trained engineers are equipped to handle various problems and enhance the aesthetics of your doors.
If you experience issues with your uPVC doors such as a malfunctioning handle, inability to lock or unlock, or any other problems, our skilled professionals are available to deliver exceptional service and resolve the issue.
At St Albans Window and Door Repairs, we provide knowledgeable expertise and use high-quality tools to offer effective solutions for current issues and ensure long-lasting results.
With a strong commitment to our customers, we strive to deliver prompt and tailored services designed to meet their unique needs. Our team values open communication and prioritizes ensuring utmost customer satisfaction at all times.
St Albans Window and Door Repairs prides itself on providing superior expertise and customer service for any uPVC door handle repairs in the St Albans area.
uPVC Door Hinge Repairs
For reliable uPVC door hinge repairs in St Albans, turn to St Albans Window and Door Repairs. Our team of experts is committed to meeting your unique requirements, utilizing our extensive industry experience for efficient and comprehensive repair solutions.
Is your door giving you trouble because of a misaligned or worn hinge? Rest assured, we have the skills and expertise to effectively fix the issue. Our repairs are built to last, as we use high-quality materials and state-of-the-art tools in our work.
At our business, we are committed to offering superior repairs for uPVC door hinges in the St Albans area. Our dedication to excellence guarantees both a reliable repair and exceptional customer service. Allow us to promptly and skillfully restore the functionality and security of your doors. Trust us to meet your needs right away.
Replacement Double Glazed Units
It is important to regularly replace the double glazed units in windows to maintain their charm and energy efficiency. Over time, these components may experience damage or deterioration, leading to problems such as condensation and decreased insulation.
The presence of fogging or misting on your double glazed unit signals the need for a replacement. The deterioration of the sealant between the panes has enabled moisture to enter, resulting in a buildup of condensation. This can cause your window to appear unclear and diminish its insulation capabilities.
It is crucial to select a reliable window repair company that uses premium materials for long-lasting results when replacing double glazed units. This involves careful removal of the old unit and precise installation of the new one.
Investing in new double glazed units not only enhances your home's appearance, but also improves efficiency and insulation. They effectively reduce external noise as well, creating a peaceful and relaxing environment for you to fully enjoy your home.
Prevent additional harm to your windows by enlisting the assistance of experts. They will guarantee a proficient and exact installation of your double glazing.
Misted Double Glazing Repairs
St Albans Window and Door Repairs are equipped with the necessary skills to resolve issues caused by fogged double glazing. They work diligently to return these windows and doors to their former state, establishing themselves as a leading service provider in the field for exceptional offerings.
At St Albans Window and Door Repairs, we have the expertise to identify the cause of your misty glass panes. Our team is highly skilled in employing cutting-edge techniques and materials to provide a swift and efficient resolution.
Utilizing their vast knowledge and cutting-edge tools, they expertly manage condensation in sealed units, resulting in long-term improvements to the transparency and insulation of your windows or doors.
St Albans Window and Door Repairs differentiate themselves through their outstanding customer service. Throughout the entire process of upgrading your double glazing, they guarantee a seamless experience. Their well-known proficiency and steadfast dedication consistently result in flawless outcomes.
uPVC Door Panels
uPVC Door Panels are a necessary component for any door, adding aesthetic appeal and insulation while also providing protection. Crafted from sturdy and weather-resistant uPVC material, these panels guarantee longevity.
A wide variety of designs and styles are available for uPVC door panels, catering to a range of tastes and home structures. Whether you prefer a traditional look or a modern touch with glass, there is an option that will meet your preferences.
In addition to their pleasing appearance, uPVC doors are known for their efficiency. The insulated core effectively retains warmth indoors and prevents drafts from penetrating during the colder months, leading to savings on heating costs.
Through the use of reinforced materials in your panels, you can enhance security and deter any potential forced entries. This will give you peace of mind that your home is adequately safeguarded.
UPVC door panels provide a fashionable and reliable option for homeowners. With their customizable appearance and durable composition, they offer the perfect blend of functionality, insulation, and visual appeal.
Door Ancillaries
When it comes to your doors, there's a variety of options available to suit both your preferences and needs. Adding features such as cat flaps, letterboxes, door knockers, or safety chains can not only improve their practicality, but also their aesthetic appeal.
One great method to improve your front entrance is by incorporating a letterbox. With multiple choices available in terms of design and appearance, it is simple to match it with the outer appearance of your residence. Beyond its functional use for receiving mail, letterboxes can also bring charm and individuality to your dwelling.
By installing a cat flap, your furry friend gains the freedom to come and go as they please, promoting their independence. Not only does this benefit your pet's overall wellness, but it also has a positive effect on yours.
Door knockers not only announce someone's arrival, but also enhance the appeal of your entrance. From timeless to modern styles, there are various options available to suit your individuality.
By installing safety chains, you can enhance the security of your door. They provide a way to partially open the entrance while still maintaining safety measures. This can be useful if you want to look outside discreetly or prevent unauthorized individuals from entering.
Consider investing in top-quality enhancements for your doors to elevate both their visual appeal and practicality. Not only will this result in a visually appealing space, but it will also enhance security and ease of use for you and your family, simplifying your daily routine.
Cat Flap Installation
At St Albans Window and Door Repairs, we recognize the significance of offering a secure and convenient solution for cat owners. Our skilled professionals are experts in the installation of cat flaps. We are committed to providing efficient and top-quality service that allows your furry companion to freely explore while maintaining the security of your home.
With our wealth of experience, we can provide valuable guidance in selecting the ideal cat flap for your needs. Our skilled engineers will take precise measurements and make any necessary adjustments to ensure a seamless installation, whether it's in a door or wall. Our range of options includes lockable manual flaps as well as cutting-edge microchip-controlled models.
At St Albans Window and Door Repairs, we are committed to delivering top-quality cat flap installations that are durable over time. Our skilled installation methods guarantee a worry-free experience for your energetic feline companions as they roam freely. Trust our service to keep both your home and furry friends content with an exceptional installation!
Replacement uPVC Door Panels
At St Albans Window and Door Repairs, we pride ourselves on our superior uPVC door panels. These panels not only enhance the overall look, but also enhance the functionality and security of your property, whether it be a home or business.
By utilizing our industry knowledge, we provide door panels that are durable against frequent usage and resistant to unpredictable weather and unwanted intruders.
Our goal is to deliver outstanding workmanship through the use of advanced technology and high-quality materials, ensuring a seamless fit for every replacement uPVC door panel in your existing frame.
At St Albans Window and Door Repairs, our selection of doors caters to all types of properties. You'll find a diverse range of colors, styles, and finishes to choose from, guaranteeing a perfect match for your home or business. Our choices also provide excellent energy efficiency, ensuring your happiness whether you prefer a contemporary or traditional appearance. Rest assured that our tailored solutions will bring you complete satisfaction.
Window Doctor St Albans
St Albans Window and Door Repairs, commonly referred to as St Albans Window Doctor, provides dependable solutions for all your window and door repair needs in the surrounding area. Their vast expertise and years of experience make them well-equipped to address any issues that may arise with your windows or doors.
Count on Window Doctor St Albans to provide top-quality repairs for your uPVC and aluminium windows. Their expertise and skill ensure flawless functioning as they fix any issues with hinges, gaskets, locks, or handles.
No matter the material of your door – uPVC, aluminium French, or composite – trust in the St Albans Window Doctor for dependable repairs. Their team of skilled experts can efficiently resolve any issues, from lock and handle malfunctions to broken hinges, giving you peace of mind in a timely manner.
At Window Doctor St Albans, we are committed to meeting your needs by offering a wide range of services. Our options include double glazed unit replacements and uPVC door panel replacements, as well as the installation of letterboxes, door knockers, and safety chains.
Window Doctor St Albans is well-known for their comprehensive Locksmith services, addressing the needs of both residential and commercial customers. You can trust that they have the expertise to handle any situation, including emergency lockouts or repairs/replacements.
When it comes to reliable window and door repair services in St Albans, you can count on the St Albans Window Doctor. Their commitment to providing consistent care extends throughout the entire area.
Out and about in St Albans
St Albans, located in the picturesque county of Hertfordshire, is a city steeped in rich history and cultural significance. Boasting an impressive Roman heritage, St Albans captivates visitors with its well-preserved remnants of ancient times. The centerpiece of this charming town is undoubtedly the magnificent St Albans Cathedral, an architectural masterpiece that dates back over 1,700 years.
As one wanders through the narrow cobbled streets lined with quaint shops and eateries, it becomes evident that St Albans effortlessly blends its historical roots with modern-day charm. This bustling city also offers a vibrant arts scene, featuring numerous galleries and theaters showcasing local talent alongside internationally acclaimed performances. With its excellent transport links to London and surrounding areas, St Albans has become a sought-after residential destination for professionals seeking both tranquility and convenience.
Its thriving economy boasts a diverse range of job opportunities across various industries – from finance to technology – making it an ideal location for career growth. Whether exploring its storied past or immersing oneself in the dynamic present-day atmosphere, there is no denying that St Albans remains an enchanting place where history seamlessly intertwines with contemporary allure
We cover the AL1 to AL4 postcodes and also provide boarding up services for those who have the misfortune of having their property damaged by the weather, burglary or have had their home vandalised.
To view our full range of services, click on the links opposite. If you wish to speak to us you can either call on 01727 881658 or fill out the enquiry form opposite
We also cover Hitchin
 
St Albans Window and Door Repairs
North Orbital Commercial Park
Napsbury Lane
St Albans
AL1 1XB
Tel: 01727 881658
Open 24 Hours