Window Doctor near Aylesbury – Double Glazing Repairs – uPVC Repairs
01296 509982 
Do you require assistance with your windows and doors? Look no further than Aylesbury Window and Door Repairs. Our skilled team near Aylesbury offers a diverse range of services to address any issues. Our specialties include glazing replacement, fixing misted double glazed panes, and repairing composite doors.
No matter what window and door issues you may have, Aylesbury Window and Door Repairs is here to assist in making your home more comfortable and energy-efficient. No need to endure chilly drafts or struggling with doors, our team of professionals will handle it all while you sit back and relax!
A little about Aylesbury Window and Door Repairs
Greetings and thank you for choosing Aylesbury Window and Door Repairs, also referred to as Aylesbury Window Doctor. For years, our skilled professionals have been providing exceptional window services to the residents of Aylesbury and nearby regions. Our dedication to quality has set us apart from any competition, and we take great pride in our remarkable solutions.
At Aylesbury Window and Door Repairs, we are dedicated to giving your windows and doors a complete transformation. This will not only enhance their appearance but also ensure their durability, providing you with a sense of security and cost-effective energy efficiency for your home.
Our skilled professionals are equipped to handle any size challenge. Utilizing a wide range of tools and qualifications, we can tackle tasks such as repairing broken window panes or fixing faulty locks and hinges. Rest assured, only the finest materials and techniques will be employed to ensure your satisfaction is not just met, but exceeded.
"At our repair company, customer satisfaction is of utmost importance. Our friendly team keeps customers informed with detailed updates and provides ongoing support. We are always readily available to address any inquiries you may have."
Don't pass up the opportunity to utilize Aylesbury Window and Door Repairs for all your repair needs. Their service is exceptional and they offer complimentary quotes.
Services Offered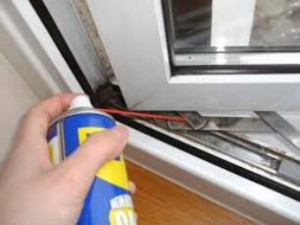 At Aylesbury Window and Door Repairs, we have the ability to provide solutions for all your window and door needs. Our team of experts is highly experienced in repairing shattered panes, malfunctioning doors, and fogged double-glazed units. Allow us to assist you!
Our experts are highly regarded for their skills in replacing and repairing window glass. We understand the urgency of fixing any damage to your windows and doors. That's why we provide a range of glass options that cater to your specific needs and budget. Rest assured, our team is well-equipped to guide you towards the best solution for your situation.
If your windows require repair, our team of engineers is the ideal solution. With their expertise, they can tackle various issues such as locked hinges and damaged locks. Functioning windows are crucial for the safety and comfort of your home, and our professionals can assist in restoring that sense of security and coziness.
Let our expert team help you with any issues concerning your doors. Their knowledge and skills will guarantee efficient functioning, allowing for effortless and safe usage in a timely manner.
Are there signs of condensation between your double glazed windows or doors? If this is the case, it is probably due to the deteriorated seal. Our skilled engineers can either replace or repair them to ensure that your insulation stays at its peak performance.
At our company, we are well aware of the significance of having a secure and visually appealing front door. This is why we specialize in repairing composite doors – known for their long-lasting strength and durability. However, if you encounter any difficulties or your door sustains damage, rest assured that our skilled team is ready to bring it back to its former state. Don't hesitate to reach out to us for all your window and door repair needs!
Replacement Double Glazed Units
Opting for replacement glazing not only boosts the energy efficiency of your home but also elevates its appearance. Aylesbury Window and Door Repairs is at your service, ready to cater to any window or double-glazing replacements required.
Our skilled window specialists are dedicated to offering a variety of glazing replacements that will enhance your home. We recognize the individuality of each property, which is why we offer a variety of glass choices to cater to your specific needs and aesthetic preferences.
Our skilled engineers handle every aspect, beginning with taking precise measurements and providing you with a personalized quote. We use top-quality glass from industry-leading suppliers and guarantee proper installation for optimal durability and energy efficiency – something we take great pride in.
Our team has the necessary expertise and skill to both repair and replace windows for your home, giving it a refreshed appearance. Additionally, this will provide insulation and sound-reduction capabilities, which can reduce drafts and lower energy expenses.
At Aylesbury Window and Door Repairs, we offer top-quality window replacement options. Whether you need one unit replaced or want to give your home a new look, we have the ideal solutions for you. Get in touch with us today for a complimentary estimate!
Window Repair
Homeowners may encounter a range of window-related problems, such as cracked glass or malfunctioning mechanisms. Thankfully, Aylesbury Window and Door Repairs is available to provide assistance.
Our capable engineers are well-equipped to tackle a range of window problems, including faulty handles, hinges, and glass replacements. Whatever the issue may be, rest assured that we will ensure your windows look flawless!
Our assessments of window damages prioritize straightforward resolutions and utilize only the highest quality materials and tools to ensure an accurate fix.
Our window repair services are expertly crafted to provide a complete solution for your needs, including sealing drafts, preventing moisture intrusion, and eliminating rattling. We guarantee that our repairs will adhere to the highest quality standards, resulting in long-lasting outcomes.
For those interested in revitalizing their windows without sacrificing energy efficiency or aesthetics, Aylesbury Window and Door Repairs is at your service. Contact us today for a complimentary cost estimate or further information.
Rest assured, Aylesbury Window and Door Repairs is fully equipped to tackle any repair, no matter the scale. Trust that your valuable asset will be well taken care of in our capable hands!
uPVC Window Repairs
At Aylesbury Window and Door Repairs, our unparalleled team of professionals will swiftly and effectively address any uPVC window repair problem. With their extensive knowledge, you can expect exceptional results!
Our skilled engineers are equipped to handle any routine problems that may arise with your uPVC windows. We understand the importance of ensuring their security and energy efficiency, which is why we approach all repairs with meticulous attention. This includes addressing issues such as draughts and condensation, as well as fixing faulty locks or handles, perishing hinges or seals, and replacing broken glass panes.
At Aylesbury Window and Door Repairs, we carefully evaluate your window system to determine the most suitable solution. Our affordable choices maintain the quality of uPVC windows while also preserving their visual appeal. Our skilled team is capable of addressing even the most severely damaged windows, extending their lifespan without compromising their appearance.
Door Repair
Doors play a crucial role in both residential and professional settings, providing both security and convenience. However, factors such as aging or harsh weather can cause damage to these vital entryways. Thus, taking prompt action is essential in preserving their functionality and preventing further deterioration.
Aylesbury Window and Door Repairs is dedicated to providing top-quality assistance to both our local businesses and residential clients. Our highly skilled engineers are able to promptly detect any issues with doors and effectively resolve them.
In the event that your door is malfunctioning, our skilled specialists are prepared to assist. Whether it is sticking, squeaking, not properly latching or has a defective lock, our team possesses the know-how and equipment needed to resolve the issue. We recognize the discomfort and potential safety concerns caused by an untrustworthy entrance, which is why we strive to efficiently address any problems and deliver optimal outcomes for you.
With our wide range of replacement parts for unrepairable doors, we are confident in providing reliable and durable results. From top-of-the-line hinges, handles, locks to frames, our inventory has got you covered. Don't let your day be ruined or compromise your property's security. Contact us now for trusted door repair services in Aylesbury.
uPVC Door Repairs
For your uPVC door repair needs, trust in Aylesbury Window and Door Repairs to restore your entryway. With their skilled team, they can identify and fix any issues such as hinges, locks, or wear and tear, promptly restoring your door's former glory.
Aylesbury Window and Door Repairs provides comprehensive solutions for window and door repairs. With the use of advanced equipment and top-quality replacement parts, every task is executed with accuracy and meticulousness. Our skilled experts are equipped to handle any issues with uPVC doors, from misalignment to draughts, rigid locks, or stiff handles.
Aylesbury Window and Door Repairs provides an excellent solution for individuals in need of uPVC door repair. Their prompt reaction, extensive expertise, and commitment to excellence are sure to leave you satisfied with the outcome.
Composite Door Repairs
If you require a repair for your composite door, look no further! Our dependable company is the one to turn to for top-quality service in this field.
If you observe any signs of wear and tear on your composite door, do not hesitate to reach out to Aylesbury Window and Door Repairs. Our team is equipped to restore it to its original condition, ensuring your entrance regains its pristine appearance.
Famous for their durability and reliability, composite doors may require occasional upkeep to address any cracks, wrinkles, or discoloration. Our skilled engineers are well-equipped to handle these concerns without difficulty.
Our workshop utilizes top-quality materials and modern techniques to repair composite doors. Our skilled team is well-versed in addressing both minor imperfections and major panel problems. We guarantee to revive your door's original appearance, providing an exceptional final outcome.
As we value the security of homeowners, we carefully address any potential weaknesses in your composite door during the repair process. Rest assured that our service not only enhances its appearance, but also reinforces its reliability.
For those in Aylesbury, our repair services guarantee both visual appeal and safety. Get in touch with us for optimal results!
Patio Door Repairs
At Aylesbury Window and Door Repairs, we offer exceptional services to extend the lifespan of your patio door. Our experienced engineers possess the skills and expertise to fix any problems, ranging from a damaged latch to misaligned hinges.
We recognize that a damaged patio door can impact the appearance, security, and energy efficiency of your home. As such, we promise to promptly address any concerns you may have. Our use of top-quality materials and methods ensures that all repairs are performed accurately, restoring your sliding door to its optimal state.
Here at Aylesbury Window and Door Repairs, our commitment is to deliver exceptional service. We go above and beyond to surpass our clients' expectations when it comes to repairing their patio doors. You can count on us to efficiently fix and improve the appearance and functionality of your patio doors – rest assured, we will get the job done correctly!
French Door Repairs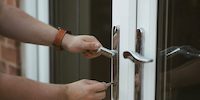 Rest easy knowing that Aylesbury Window and Door Repairs has a team of skilled experts ready to deliver top-quality French door repairs for our valued customers. Our services consistently exceed expectations and are of the highest quality.
Rest assured that our team is fully prepared to tackle any issue related to your French doors, whether it's a need for realignment or replacing broken glass. We take pride in using only top-quality materials and tools for every project we take on.
Rest assured, the skilled engineers at Aylesbury Window and Door Repairs guarantee exceptional performance, a pleasing final product, and compliance with all industry standards. You can confidently trust them to deliver top-quality results!
Bifold Door Repairs
For skilled assistance with bifold door repairs, turn to 'Aylesbury Window and Door Repairs.' Our team of experts has extensive knowledge and experience in handling all types of issues with these doors. With years of expertise in this field, you can trust that your doors will be restored to their optimal condition promptly.
At 'Aylesbury Window and Door Repairs', we pride ourselves on our efficient identification and resolution of any issues with your bifold door. Our dedication to excellence guarantees thorough inspection of every component, ensuring prompt and proper operation.
Misted Double Glazing Repairs
Do you see any condensation or mist between your window panes? Let Aylesbury Window and Door Repairs take care of it! We offer speedy sealed unit replacements to give your windows a renewed appearance and feel.
Learn from our specialists the significance of proper insulation. Our service for replacing sealed window units can assist in maintaining ideal temperatures, controlling energy expenses, and eliminating any drafts that result in excessive heat loss. Utilize our specialized knowledge at once!
Our commitment to excellence is showcased through the use of superior quality materials in the production of our glass sealed units. Our skilled engineers have vast experience in achieving flawless integration. We ensure precision during installation, ensuring long-lasting effectiveness and durability.
Upgrading the sealed units on your windows not only boosts energy efficiency, but also adds aesthetic appeal to your residence. With a variety of styles to choose from, you have ample options. Opt for crystal clear glass for an unobstructed view, or opt for frosted or patterned designs for added privacy. Simply select whichever design best suits the room.
It is crucial to address both condensation and misting on double-glazing windows. Aylesbury Window and Door Repairs offers expert replacement of sealed units, restoring your windows' clarity, insulation, and effectiveness.
Request a price estimate
Aylesbury Window and Door Repairs has established a convenient system to simplify the process of requesting a quote for repairs. We are confident that our clients will value the simplicity of this system.
Take advantage of our website or contact us directly and our amiable team will be thrilled to address any questions you may have. Additionally, we will need information about the service you are seeking – whether it is for repair or replacement.
Our experts utilize the information provided to create a precise estimation taking into account the extent of the damage, required materials, and any additional services.
At Aylesbury Window and Door Repairs, our commitment is to provide top-quality service at a reasonable cost. Our quotes cover the total price, ensuring that what is agreed upon beforehand is exactly what you will pay. Our goal is to deliver cost-effective and fulfilling results for our valued customers.
Don't wait any longer – take advantage of our free quote offer and let our experienced team enhance the appearance of your windows and doors at an affordable price. Reach out to us today to get started!
Accurately measure your windows.
Determining the appropriate solution for window repairs or replacements may seem daunting, however, there is no cause for concern. The key is to familiarize yourself with the correct method. Here are the essential steps to get started:
When measuring the width of a window frame with a tape measure, it is important to take multiple measurements to ensure accuracy. This is because not all windows are perfectly symmetrical. Double check for any discrepancies to ensure precision.
Upon measuring the window frame from top to bottom, be sure to record any discrepancies that may be present.
Precisely measuring the depth is crucial for any replacement or repair of a sealed glass unit to guarantee an ideal fit.
Explore the potential of modifying the hardware or incorporating decorative elements that can transform the appearance and dimensions of your window. Examine what is currently in use.
Before buying new windows or arranging for repairs, it is crucial to obtain accurate measurements. This will guarantee that the windows you select are the ideal fit and match for your home.
To reach out to Aylesbury Window and Door Repairs, simply follow these steps to obtain their contact information. Their team of experts will then provide guidance based on your measurements, helping you find the perfect solution for your home's layout and needs.
Is it necessary to hire a surveyor
A common concern regarding the maintenance of windows and doors is whether a surveyor needs to be consulted. The final decision, in essence, will vary based on the specific problem and one's own ability to evaluate it.
Mastering basic DIY skills like tightening a handle or replacing a broken window may give you the confidence to take on tasks yourself. Yet, when it comes to intricate issues like structural damage or extensive wood rot, it's best to seek the help of a qualified professional.
When it comes to assessing the needs of your windows and doors, a surveyor's expertise can be invaluable. They are able to determine if insulation, safety measures, or energy efficiency upgrades are necessary and advise on whether repair or replacement is the most suitable course of action.
Utilizing the services of a surveyor can prove advantageous in the future. With their expertise in on-site surveying and providing suitable solutions, potential issues can be accurately addressed. By taking a proactive approach, you can maintain the stability and safety of your windows and doors for a prolonged period.
Hiring a professional surveyor for window and door repairs in Aylesbury is highly recommended. They offer valuable guidance to upkeep, protect and improve the aesthetics and practicality of your home.
Customer reviews
When looking for window repairs in Aylesbury, it is important to thoroughly research customer reviews to help you make an informed decision. Fortunately, Aylesbury Window and Door Repairs has established a strong reputation among its satisfied customers.
Mrs. Perkins was elated with the efficient and skillful repair our team performed on her damaged window. Similarly, Mr. Thomas expressed his satisfaction with the swift fulfillment of his request for a replacement double glazed unit, applauding their expertise and meticulousness in the job.
Mrs. French was deeply impressed by our team's excellent customer service when they repaired her composite door.
At Aylesbury Window and Door Repairs, we prioritize the importance of your home and strive to exceed your expectations through our services.
Utilizing testimonials is a valuable method for highlighting the excellence of our services and building a strong sense of trust with those we aim to assist.
Instead of solely relying on our opinion, why not seek out the feedback of others who have worked with a window specialist in Aylesbury? Peruse through the customer satisfaction reviews and form your own judgment.
Get in touch
For all your window and door needs in Aylesbury, look no further than our reliable company, Aylesbury Window and Door Repairs. Our skilled team is equipped to handle any issues you may be experiencing with your windows or doors.
Protect your home's security and ambience by addressing any defective windows or doors. Get in touch with us today for a free quote! Our services provide exceptional value and our dedication to customer satisfaction guarantees impeccable results.
Our skilled staff are dedicated to providing exceptional assistance for all of your window and door glazing requirements. Our services include replacements, sealed unit installations, repairs for double glazed windows, and composite door renewals, all completed with speed and proficiency.
Our experienced team is dedicated to restoring your windows and doors to their original pristine condition, regardless of the task's size. Through years of expertise in this field, we assure you of our commitment to delivering exceptional service with pinpoint precision for every project.
For all your window repair and maintenance needs, reach out to Aylesbury Window and Door Repairs – the experts in their field! Whether through our form or a phone call, we will ensure your windows are always in top shape and functioning flawlessly. Rest assured, our service is of the highest quality!
At Aylesbury Window and Door Repairs, our dedicated team is here to ensure your utmost satisfaction. Rest assured, we uphold the highest standard of service for all our window repair solutions. There's no need to search elsewhere!
Around Aylesbury
Aylesbury, a captivating town nestled in the heart of Buckinghamshire, exudes an undeniable charm that beckons visitors from far and wide. Steeped in history and tradition, Aylesbury boasts an impressive array of architectural marvels that stand as testaments to its rich heritage. The picturesque Market Square forms the focal point of this vibrant town, with its bustling atmosphere and quaint shops offering a delightful shopping experience.
Embarking on a leisurely stroll through the streets of Aylesbury reveals hidden gems at every turn – from the enchanting old-world alleyways to grand Georgian buildings showcasing intricate designs. Art enthusiasts will find solace within the walls of The Roald Dahl Children's Gallery or indulge in culture by exploring exhibitions at Bucks County Museum.
As dusk settles over Aylesbury, one can relish in the immersive ambiance offered by local gastropubs and restaurants serving delectable cuisines inspired both locally and globally. With its tranquil parks providing respite amidst nature's embrace, Aylesbury truly encapsulates a harmonious blend of old-world charm entwined with contemporary allure for all who are fortunate enough to grace its streets.
We cover the HP19, HP20 and HP21 postcodes and also provide boarding up services for those who have the misfortune of having their property damaged by the weather, burglary or have had their home vandalised.
To view our full range of services, click on the links opposite. If you wish to speak to us you can either call on 01296 509982 or fill out the enquiry form opposite
We also cover Chesham and other areas in Buckinghamshire
Aylesbury Window and Door Repairs
Midshires Business Park
Smeaton Close
Aylesbury
HP19 8HL
TEL: 01296 509982
Opening Hours
Mon 08:00 – 18:00
Tuesday 08:00 – 18:00
Wednesday 08:00 – 18:00
Thursday 08:00 – 18:00
Friday 08:00 – 18:00
Saturday 09:00 – 15:00
Sunday – Closed